The Phone Casino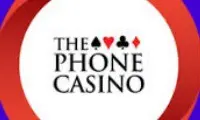 The Phone Casino sister sites include Vegas Moose, Red 7 Slots and Free Daily Spins.
The Phone Casino (thephonecasino.com) is operated by Small Screen Casinos Limited, Inchalla, Le Val, Alderney, Guernsey, GY9 3UL
 Sites like Phone Casino







The Phone Casino Sister Sites 2022
Free Daily Spins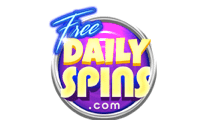 Naming a casino website after a feature that every online slots player wants is a smart move, and it's exactly what Small Screen Casinos Limited has done with Free Daily Spins. In fact, it's the second time they've used names in such a clever way. Casino players who want to play slots on their phone might search Google for "phone casino," and so they find their way to thephonecasino.com. Players in search of free spins are likely to search for a variation on "free daily spins," and so they find their way to this site. It guarantees that this Phone Casino sister site will get a lot of traffic. The next task is to keep people there once they arrive. 
The main selling point of Free Daily Spins is that it offers one hundred free spins to every player, every day, and doesn't require a deposit before it grants them. The offer seems almost too good to be true, but it's right there in front of you when the homepage of the casino site loads. With over six hundred slots to choose from when deciding where to play your free spins, this is close to paradise for slots fans. It's amazing that the casino isn't better-known than it is – and it's well worth a visit if you've enjoyed your time at The Phone Casino.
Red 7 Slots
When you arrive at Red 7 Slots, you'll see that the "100 free spins per day" offer at Free Daily Spins isn't quite as unique or special as it first appears to be. The same incentive is up for grabs at Red 7 Slots, which is one of the lesser-known Phone Casino sister sites. At this point, we should also mention that the spins come with zero wagering requirements. We know it sounds too good to be true, but it's all there in black and white – or red and blue, which is the Red 7 Slots colour scheme.
Red 7 Slots has the same platform of 600 or so online slots that are present at The Phone Casino and Free Daily Spins. There's a live casino section too, but you won't get to see what's in there until you register. As you can register without making a deposit (and get your free spins in the process), there's no harm in doing so and finding out what the casino has to offer away from all the slots action.
Vegas Moose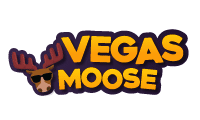 If you've been paying attention, you know what to expect at Vegas Moose already. The Small Screen Casinos limited family of slots and casino websites use the exact same platform, and the exact same range of games. On top of that, they use the same promotions. Here, just as with the other Phone Casino sister sites, you get one hundred free spins without making any deposit. You also get more free spins every day so long as you keep making deposits once you've started. And yes, the "zero wagering requirement" offer applies here as well.
The only tangible difference between the Small Screen Casinos sites is the theme. Vegas Moose has the most amusing and irreverent theme of them all, with a moose dressed as Elvis as a mascot. If all the free spins don't put a smile on your face, the literal Vegas Moose should do the job.
Can The Phone Casino Be Trusted?

★★★★★
The Phone Casino is a 4 Star trusted casino.
1. UKGC License

Small Screen Casinos Limited operates The Phone Casino, and holds a full licence with the UKGC.

2. UKGC Fines

The UKGC website has no fines on record for Small Screen Casinos Limited or The Phone Casino.

3. Customer Service

The Phone Casino provides both telephone and email support, but only during limited hours.

4. Trustpilot Score

After over 100 reviews, The Phone Casino has a rating of 3.8 out of 5. This is considered excellent for a casino.

5. Company Location

Small Screen Casinos Limited is based in Guernsey.

6. Visible T&C's

The site's biggest promotional offer is its 100 free spins per day, but the terms of this offer aren't listed in full alongside it.

7. Social Media Presence

There are active accounts for The Phone Casino on Twitter, Instagram, and Facebook.

8. Number of Sister Sites

Small Screen Casinos Limited operates just three Phone Casino sister sites

9. Games portfolio

More than 600 casino games are available at The Phone Casino.

10. Gamstop links

The GamStop logo appears in the footer of The Phone Casino's homepage.

Overall SCORE >

★★★★

★ – 4/5 Stars
What are players saying about The Phone Casino?
Here are our condensed / reader's digest summaries of recent player reviews of Phone Casino.
29-Mar-2022 by Vin:
They're totally useless. I get a spinning screen for ages while I'm trying to log in and then when I eventually get into the site and try to load a game it tells me that I'm not logged in again. If they're having technical issues they should tell me before I make a deposit. – source: TrustPilot
28-Feb-2022 by Victoria:
Don't waste your money depositing here. This is a site the regulator should be looking into. I've spent hundreds here and only ever won about £50, I get way better returns elsewhere. – source: TrustPilot
28-Feb-2022 by Ged:
I've had no problems with The Phone Casino. My account was fully verified within six hours and once that was done all my withdrawals became instant. I like being able to deposit through my mobile bill too. – source: TrustPilot

13-Jan-2022 by Aaron:
I got robbed by other casinos but this has been great so far and they have a fast payout service. – source: TrustPilot
11-Jan-2022 by Gym:
This is a fun casino to play on and this has been my best experience out of all casinos. – source: TrustPilot
11-Jan-2022 by IB:
The website's navigation is great and it has many fun games, they even give 100 spins free daily, and they also have a great customer support team. – source: TrustPilot
06-Jan-2022 by Bradley:
This is a very good site as they have a great speed in payouts, and a great choice of games compared to most casinos. They have a wide range of slots. – source: TrustPilot
20-Dec-2021 by Kara:
This is my favourite site for fun, they provide good wins with a huge range of games to play. – source: TrustPilot
16-Dec-2021 by Joe:
This casino is excellent. All the options are easy to navigate and placed very nicely. They also provide fast verification. – source: TrustPilot
13-Dec-2021 by Sandra:
This casino gives daily free spins right after signing up. They give a range of games and slots is the best one. – source: TrustPilot
29-Nov-2021 by Lizzie:
The phone casino is great. Played a couple of times here and great experience so far. – source: TrustPilot
27-Sep-2021 by Rich:
This casino has been a scam for me. I've had a few wins but at the moment I am unable to withdraw my money. – source: TrustPilot
28-Aug-2021 by Aden:
The games at this casino are pretty good but problem is that I can't find a way to withdraw my money from it. – source: TrustPilot
The Phone Casino Review 2022
The Phone Casino is both an exercise in simplicity and a stroke of marketing genius. Thousands of casino players search Google every day for "phone casino" because they want to find a casino site they can play on their phones. The Phone Casino picks up on a lot of that traffic and makes players an offer that's difficult to say no to – one hundred free spins every day with no wagering requirements. That seems far too good to be true – but is it?
The Phone Casino was launched by Small Screen Casinos Limited back in 2015. The network company's name is a clue to its focus – it designs casinos to be played on "small screens" – phones and tablets. The Phone Casino is easily the most popular casino that the company operates, and so it should be considered the flagship brand. Here's how it looks, feels, and plays in the here and now.
New Player Welcome Offers
The Phone Casino is a little elusive on this front. There's no welcome offer mentioned on the casino's homepage, but if you go to the FAQs and do some scrolling you'll find a "Welcome Offer" section under "Offers, Promotions, and Bonuses." However, it doesn't tell you what the welcome offer is. It merely states that you "may" be presented with a welcome offer when you complete the registration process, and you're under no obligation to take it. We'd normally object to vagueness of this kind, but the other incentives at The Phone Casino are so good that we'll give them a pass. 
Monthly Promotions
The offer at the heart of The Phone Casino is that you get one hundred free spins every day. Your first batch of one hundred comes free of charge when you register at The Phone Casino, and you'll get more every day so long as you log in and make deposits. They have to be used up within 48 hours of being awarded, but that's generally not a problem for most players. The spins come without any wagering restrictions. We have to tip our hat to the casino for that – it's an offer you won't see in many other places. The drawback is that you can only use the spins on a handful of slots, and they have to be played at the lowest spin value. 
The Phone Casino claims to have other promotions and offers in operation, including deposit matching bonuses and prize draws for computer hardware, phones, and even holidays. Unfortunately, full details on these promotions can't be seen until after you've registered. That means you have to go into the casino partially blind, but at least you know you have 100 free spins to play with when you do. 
Pros and Cons
It's obvious from what we've said above what the pros of The Phone Casino are, but what are the cons? Does the casino have downsides? Of course it does. All casinos do – even ones that have managed to snag a rare five-star rating! Here's our assessment of the ups and downs of The Phone Casino. 
Pros:
•One hundred free spins every day.
•Zero wagering requirements on free spins and bonus funds. If you win, you can withdraw. 
Cons:
•Withdrawals might take up to five days. 
•Customer support works limited hours, so you might struggle for assistance if you're a night owl. 
Featured Slots and Casino Games
The Phone Casino shuffles its featured slots around quite often. It has more than six hundred of them, so it tries to give them all a moment in the spotlight. As of the time of writing, Jackpot Jester and Bonanza Megaways are getting the spotlight treatment. 
•Jackpot Jester – A classical fruity themed slot created by NextGen, Jackpot Jester features a maximum jackpot of £50,000, with a 95.08% Return To Player rate. The betting on Jackpot Jester starts from a low of 20p, going as high as £40 per spin. It's a classic-style slot with an old-school atmosphere and a comparative lack of bonus features, but that's precisely why it's popular with players who enjoy the traditional approach. 
•Bonanza Megaways – This Big Time Gaming slot was the first Megaways creation to capture the attention of players. It's the template upon which dozens of other Megaways slots are based. Bonanza comes with a mining theme, and offer over 117,000 ways to win on a massively volatile set of six reels. Avalanche wins mean that one win could instantly lead to another, and the progressive multiplier that comes with those avalanche wins is unlimited. Combine those features with the free spins feature and you could really be going places if today's your lucky day. 
There are other casino games available at The Phone Casino, but they're hidden behind the registration screen. From the image below, though, we can conclude that they at least offer roulette.
Deposit and Withdrawal Methods
Players can top up their account at The Phone Casino by using their Visa or Mastercard debit card, Skrill e-wallets, the Trustly electronic payment service, or even their mobile phone. Paying by phone is limited only to customers of EE, Sky, and O2. PaySafe cards are also accepted. The Phone Casino has promised that additional payment methods will be added soon, but the existing range isn't too bad. 
Withdrawal speed can be an issue at this casino. While they try to process withdrawals within one day where possible, it can take up to five. 
Customer Support and License
Live customer support is available at The Phone Casino between 9am and 10pm through live chat or over the phone. Outside of those hours, you're limited to email. 
The Phone Casino is covered by the licenses that Small Screen Casinos Limited holds with both the UK Gambling Commission and the Alderney Gambling Commission. 
Final Verdict
The Phone Casino is worth spending time on purely because of the incredible free spins offer. It might be limited to specific games, but getting so many free spins without a wagering requirement is a rare treat. The range of casino games (especially slots) is almost – but not quite – as impressive as that mind-blowing promotional offer. Withdrawals could be faster and it would be good to have live chat customer support through the night, but even taking that into account we wouldn't hesitate to recommend The Phone Casino. 
The Phone Casino and the Small Screen Casino Company
The Phone Casino is operated by Small Screen Casinos Limited, and this site is one of the top brands within it. Small Screen Casinos Limited does have a customer-facing website, but the site has little to offer aside from a link to the main casino pages and a customer support email. They are committed to mobile gaming (which you could probably guess from the name) by keeping everything modern with the latest technology. Although their main focus is centred around mobile gaming, players who prefer to use laptops or desktops shouldn't have any issues using the company's casino sites. This focus on mobile gaming reflects changing trends on the internet, where there are now far more people using their mobiles to browse the net than there are people still using laptops.
The Phone Casino Blog
The Phone Casino has a blog featured on their site, which provides their players with all of the latest updates to the casino as well as general interest casino industry news. Many of these articles seem to be posted by one particular writer – 'Tim'. The articles include reviews on slot games, as well as useful tech articles that will definitely appeal to their audience. An example of this is an article titled "Mobile Phones to Look Forward to in 2022", which is informative but manages to also stay relevant to the brand. The blog also contains guides for certain games and 'how-to' style articles to help newer and more amateur players learn the ropes of online gambling before jumping in blind. Another article lists the best slot games for portrait mode on a mobile, which fits perfectly with the branding of this casino. Furthermore, articles like "The Evolution of Poker" and "The History of Scratch Cards" give gambling fans a bit more insight into the history of casinos, gambling, and some games themselves.
This multi-faceted blog is a creative way to allow their players to interact with the casino in more ways than just playing, and provides subject knowledge for both new and existing players, which is a rare thing to see on a casino blog. This blog has only been active since March 2020 and began by publishing content specifically related to the casino – such as the latest offers and promotions, rather than the original, different content we see being published now. This goes to show that The Phone Casino has gotten more creative with its content outside of the casino and will be reaching more people by posting informative content like this.
Sports Betting At The Phone Casino?
In April 2021, it was announced that BtoBet will be providing sportsbook betting for Small Screen Casinos which includes The Phone Casino, after being granted a license by the UK Gambling Commission. This will help grow The Phone Casino's audience as they branch out into sportsbook betting as well as casino games. Then, in July 2021, games developer Red Rake Gaming signed a partnership deal with Small Screen Casinos, which will allow The Phone Casino to have access to a range of top-quality games from the Red Rake Gaming studio, enhancing the quality of play within this casino. The content and games will be optimised for mobile play which perfectly matches the branding of The Phone Casino and will ensure a higher number of players choosing this casino over others. This will also help both Red Rake Gaming and Small Screen Casinos to grow within the industry.
Having said all of this, we're now in 2022 and there's no sign of sports betting at The Phone Casino yet.
Video Advertisements for The Phone Casino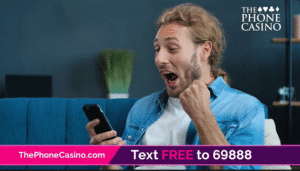 There is a  TV advert for The Phone Casino titled "THE PHONE CASINO – YOU'RE A WINNER" available to view on YouTube, but the video wasn't posted to a verified account, so this may have been uploaded by an outside source. The video shows multiple different people playing The Phone Casino on their mobiles, emphasising the fact that this is a mobile-based casino, while they all celebrate a win. The voiceover lists a number of features, games, and promotions that can be found at the casino, such as "100 free spins every day" and a "chance to win up to one million pounds" with "no wagering". The happy winners make it feel relatable and make us think we too could be in with a chance of winning on the mobile Phone Casino. Some of the games that are named include "Rainbow Riches, Fishing Frenzy and Slingo".
There is also a verified YouTube channel for The Phone Casino, which has some video adverts and additional videos related to the casino and its gameplay as well as a handy video on the preferred deposit method used by The Phone Casino (Trustly). There is another advert-style video that shows fast-paced moving high-quality graphics with another voiceover telling us all the benefits of The Phone Casino, such as being able to "keep what you win with no deposit required", with "free daily tournaments and hundreds of prizes available" to play and win every day. The advert is simple and does not really stand out as a very intriguing video, and with only 200 views, it is likely not a very big draw for the casino.
The Phone Casino on Social Media
Since The Phone Casino is focused on branding itself as a mobile casino, you would expect to find a decent amount of coverage on different social media platforms. And with an active Facebook, Twitter, and Instagram page (@thephonecasino), they do not disappoint. Unfortunately for them, their follower numbers on these pages are rather low, with a total of just over 11 thousand likes/followers across all three pages. Also, the content is almost all the same, with colourful posts promoting their newest and most popular games or holding mini-competitions for their online followers to participate in, which will give them the chance to win some cash. Their social media game could be improved, but with a decent following already, The Phone Casino is not lacking in this department. Some more interactive posts would surely boost their numbers, draw more people into their casino and gather more players.