Platinum Club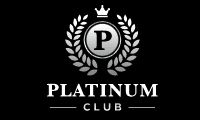 Platinum Club sister sites include Mr Damslots, Black Magic Casino, Slots Dreamer and Mr Slots Club.
Platinum Club (platinumclubvip.co) is operated by One Kingdom Partners of Curacao.
Sites like Platinum Club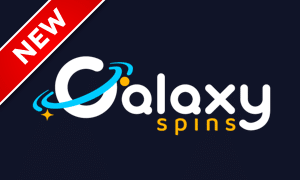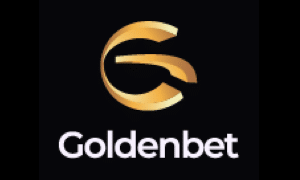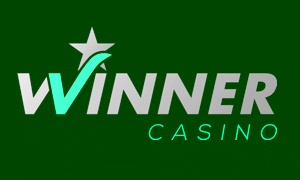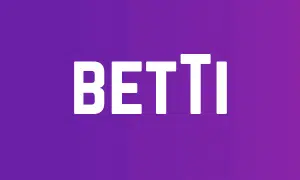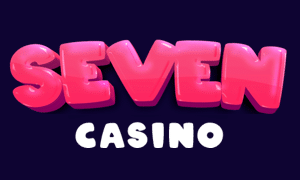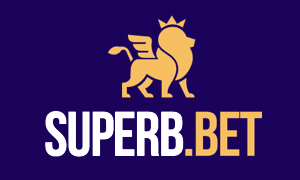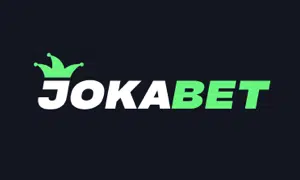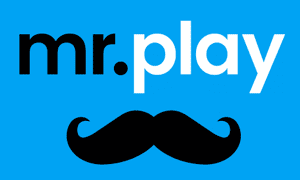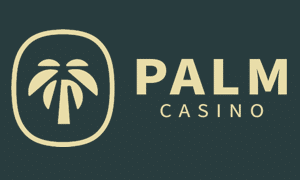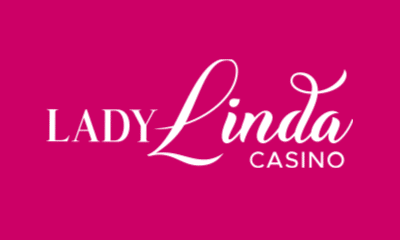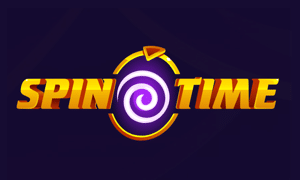 Platinum Club Sister Sites 2023
Platinum Club is not covered by a UK Gambling Commission licence. 
Platinum Club is, like all of the Platinum Club sister sites, owned by a casino network company that's based in Curacao and doesn't publish any information about itself. To the best of our knowledge, Platinum Club is not covered by any valid iGaming licence. It's certainly not covered by a UK Gambling Commission licence, which makes it inadvisable to play at the casino if you're UK-based. The same is true of the rest of the Platinum Club sister sites, but if you want to know more about them anyway, here's the lowdown.
Mr Slots Club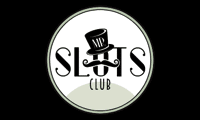 If you're an observant player, it won't take you long to realise that there are strong similarities between all of the Platinum Club sister sites. The layout is broadly the same, and there are things in common when it comes to promotions at the casinos, too. The values of the promotions go up and down as you move from site to site, though, and the theme changes, too. In the case of Mr Slots Club, the whole casino is styled around the idea of a VIP member's club in Victorian London, which lends the site a stylish aesthetic. The iGaming options at Mr Slots Club are the same as the iGaming options at Platinum Club – your choices are sports betting, live casino betting, online slots, or simply kicking back and watching live horse racing. The range of providers in the games portfolio isn't great, which is a consequence of being an unlicensed casino, but the same problem affects the rest of the Platinum Club sister sites, too. Platinum Casino probably does a better job of reflecting the overall look and feel of a VIP casino site, but Mr Slots Club offers more of the same if that's what you're looking for.
Damslots
Having laid out the case that all of the Platinum Club sister sites are, more or less, the same, describing the rest of them becomes a little difficult. We'll do our best to highlight the differences, but the easiest thing to say is that if you enjoy Platinum Club, you'll also enjoy the Platinum Club sister sites because they're so similar. Damslots is another perfectly good example of what we mean. It uses the same layout yet again (we think it's highly likely that all the casinos on this network were made using the same design template) but presents its promotions and games using a magical theme topped by a wizard with a long, white beard. The biggest difference between Damslots and all the other casinos in the family is the monumental scale of the welcome promotion at the casino. It's split across the first three deposits a new player makes after registering with the casino and offers a boost of 750% with a cap of £3000. The wagering requirements attached to the casino's bonus funds make them a little sticky, but you'll have a hard time trying to find a bigger matched deposit bonus boost anywhere else.
Black Magic Casino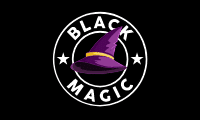 We don't think there are many Platinum Club sister sites. It's hard to say that with any certainty because One Kingdom Partners doesn't sign its name to any of the casinos that it operates, but we get the impression there are fewer than ten. If that's the case, it's a little strange that the same theme has been used more than once. Damslots has a magic theme, and so does Black Magic Casino. The biggest difference is that the friendly-looking wizard at Damslots is on the "white" side of the magical divide, and Black Magic Casino dabbles in the darkness. Those who prefer the dark arts get the raw end of the deal, as the promotions at Black Magic Casino aren't a patch on those available at Damslots. Having said that, a matched deposit bonus with a 400% boost still isn't something to be sniffed at, and the standing offer of 5% daily cash back on losses helps to ease the pain of a bad bankroll day, too. Black Magic Casino is probably the weakest of the casinos in the Platinum Club sister sites family, but not by much. We don't think it's so much weaker that you wouldn't enjoy it if you're a fan of Platinum Club.
Slots Dreamer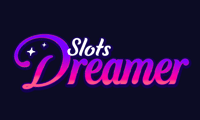 Slots Dreamer might not be the biggest of the Platinum Casino sister sites when it comes to the size of its bonuses and promotions, but it's the best-looking. If all you're looking for is a change of scenery, Slots Dreamer is easy on the eye. It owes more than a little of its theme and aesthetic to "Miami Vice," but retro 80s neon themes are very fashionable on the iGaming scene at the moment, and Slots Dreamer executes the concept perfectly. There's some substance to go with this stylish casino, too. It offers an enhanced daily cashback offer worth ten per cent of the previous day's losses and also has a better games portfolio than any of its siblings. We're not sure why there are online slots from providers like Pragmatic Play and Reel Kingdom available at Slots Dreamer when they're not available anywhere else across the Platinum Club sister sites family, but we're sure players at Slots Dreamer aren't complaining. The presence of games from such well-respected providers elevates the games portfolio of Slots Dreamer above those of its siblings, and that's as good a reason as any to give the site a look.
Can Platinum Club Be Trusted?

★★★★★
Platinum Club is a 1 Star trusted casino.
1. UKGC License

Platinum Club belongs to a casino network company that doesn't have a UK Gambling Commission licence.

2. UKGC Fines

N/A – As Platinum Club casino isn't covered by a UKGC licence, it cannot be fined or otherwise censured by the regulator.

3. Customer Service

Platinum Club doesn't offer telephone support, and live chat is often unavailable. Email is often the only way of contacting the casino.

4. Trustpilot Score

After more than thirty reviews, Platinum Club has a dire rating of 1.6 out of 5.0.

5. Company Location

As One Kingdom Partners is based in Curacao, it's considered untrustworthy because of licensing issues.

6. Visible T&C's

The terms and conditions of promotions at Platinum Club aren't listed alongside promotions.

7. Social Media Presence

Platinum Club Casino is not on Facebook or Twitter.

8. Number of Sister Sites

We're not sure how many Platinum Club sister sites there are, as One Kingdom Partners doesn't advertise that information.

9. Games portfolio
Platinum Club Casino may not work with many providers, but still has hundreds of online slots, a sportsbook and a live casino.
10. Gamstop links

Platinum Club doesn't promote or link to the GamStop website or service.

Overall SCORE >

★

★★★★ – 1/5 Stars
Platinum Club Review
Platinum Club is – in theory, at least – a VIP luxury casino. It has a sleek black and chrome look and a more reserved approach to presentation than any of the Platinum Club sister sites. It's a casino that's been designed in the minimalist style, and in truth, it might look a little more sparse than sophisticated, but it offers a full range of sports betting, live casino games with live dealers and slots, along with live-streamed racing events. However, it's a casino that lacks a UK Gambling Commission licence. We can't recommend playing at the casino for that reason. So long as you bear that advice in mind, read on to find out more about Platinum Casino.
Platinum Club Welcome Offers
All of the Platinum Club sister sites offer substantial matched deposit welcome bonuses, but the size of the boost attached to the bonuses varies dramatically between casinos. At Platinum Club, it's a 300% boost on first deposits up to a maximum of £3000, subject to a minimum deposit of £25. The wagering requirement attached to the bonus is x40, and the bonus funds can only be used on slots by certain providers. The funds must be played through within ten days, so if you want to beat the wagering requirement and withdraw cash, you've got to be quick. A further welcome bonus is available for those who want to bet on sports – a free bet equal to the value of first deposits between £25 and £100. The bet has to be placed all in one go after it's been allocated and can only be wagered on odds of 1.70 or greater.
Ongoing Promotions
You can't make deposits or withdrawals using cryptocurrency at casino sites regulated by the UK Gambling Commission. You can at casinos outside the UKGC's jurisdiction, though, which is why Curacao-based casinos use the fact that they accept crypto as a promotional tool. Platinum Club goes further than that. It welcomes crypto players by boosting every deposit they make by 500%, subject to a minimum of £50 and a maximum of £500. Amazingly, this is a promotion that can be claimed once per day. All crypto deposit bonus funds are tied to an x40 wagering requirement, and the offer can't be used in conjunction with any other Platinum Club promotion.
If you don't use cryptocurrencies, you can still take advantage of the "Casino Reload Bonus" at Platinum Casino. This is a 400% matched deposit bonus that can be claimed ten times per week, subject to a minimum deposit of £50 and a maximum deposit of £3000. To round out the casino's promotional offers, daily cashback of 10% on the previous day's losses is available with a £2000 cap, but a separate promotion confusingly offers a 30% cashback offer with the same cap. Either way, it's a potentially substantial amount of money back if you've had an unlucky day at the reels or tables.
Platinum Club Pros and Cons
Pros: 
Even with the high wagering requirements attached to them, Platinum Club offers phenomenal promotions. The matched deposit boosts are incredibly high, and with up to ten of them available per player per week, players needn't part with much of their own cash to play at the site. 
The casino's cryptocurrency promotions are likely to be of interest to players who dabble in crypto, which gives Platinum Club something approaching a USP. 
Cons: 
We've heard horror stories about the quality of customer care at Platinum Club, with live chat permanently unavailable and players left waiting weeks for responses to emails. If you encounter problems at this supposedly VIP casino, you're likely to be on your own. 
At the risk of stating the obvious, Platinum Club casino has no licence and so is a law unto itself. If it doesn't feel like dealing with your issues or complaints, there's nowhere else for you to turn. 
Featured Slots and Casino Games
In keeping with its attempts to be a luxury casino, Platinum Club tries to please as many people as possible with the expansive nature of its games portfolio. As well as its collection of several hundred online slots, the site offers a well-stocked live casino full of real dealers, a sportsbook, and a live streaming facility that allows members to watch and place bets on horse racing. It uses the feature space on its homepage to highlight its online slots, though – and these are the slots it lists first. 
Lucky Joker 100: Amatic Industries released this fairly plain, traditional-themed online slots game in 2020. The fact that slots made by Amatic Industries rank so highly at Platinum Casino highlight the issues with its games portfolio. It might have hundreds of slots, but almost all of the big-name providers are missing. There's little to say about this standard-issue five reeler save for the fact that it contains one hundred paylines and a basic free spins feature, which just about lifts it above the noise of average classic slots.
Lovely Lady: Even the name of this dated, basic-looking slots game makes us wince a little. "Lovely Lady" would have been a questionable thing to call an online slots game when Amatic Industries released it in 2015. In the 2020s, it looks horrible – and we don't just mean because of the name. This is an incredibly ugly 2D slots game that's only partially redeemed by the multiplier in its free spins feature, which triples the value of all wins. RTP in this slot is 96%, and volatility isn't listed but is thought to be above average. 
Book of Fortune: All three of the most popular slots at Platinum Club come from Amiatic Industries. Book of Fortune is even older than the other two, having come out in 2014. Again, it looks older than that, thanks to its poor-quality graphics and lack of animations. It's still a "book of" slot, though, so look forward to randomly-selected base game symbols expanding during the slot's free spins bonus round. Wins can be doubled if players are brave enough to accept a 50/50 gamble straight off the back of their most recent win, and RTP is 96% with high volatility. 
Deposits and Withdrawals
You won't find a banking page at Platinum Club, and the topic of banking isn't covered in any great detail in the full terms and conditions of the site, which makes it impossible to know the precise terms on offer or even the methods available to players. However, the logos printed in the footer of the Platinum Club homepage are those of American Express, Visa, Mastercard, Bitcoin, Litecoin and Ethereum. Based on that, we presume they represent the full extent of the options available. The casino's terms and conditions make it clear that there's a two-day approval period for withdrawal requests, so you'll be waiting at least that long for your money and perhaps even longer if Platinum Club can't get money into your account instantly.
Customer Support and Licensing
Customer support is a big problem at Platinum Club. While live chat is nominally available, there never seems to be anyone available to speak to you. That leaves email as the only viable contact option, but we've heard of players waiting days or even weeks for anyone to respond to emails. None of the Platinum Club sister sites (including Platinum Club itself) are licensed by any reputable regulator, which might go hand-in-hand with the customer support problems.
Platinum Club – The Verdict
Platinum Club has one of the best collections of promotions and bonus offers we've ever seen, which makes it a real shame we have to recommend giving the casino a miss. Ultimately, we can't recommend casinos that don't have UK Gambling Commission licenses. Even if we could, we wouldn't recommend a casino that has so many known customer service issues and such poor reviews from players. It sets itself up as a VIP luxury casino, but in the end, Platinum Club falls short of that standard.
What are players saying about Platinum Club?
Here are our condensed/reader's digest summaries of recent player reviews of Platinum Club. The reviews are all genuine, but we've edited the comments for the sake of brevity.
09-Jul-2022 by Abdel:
I've never known a casino this bad. I spent more than £1000 and got no bonuses and no wins. What a scam. – source: TrustPilot
07-Jul-2022 by Alexandru:


The casino has 94% negative reviews for a good reason. They deserve to have this bad reputation. Don't waste your time here, and don't play on non-Gamstop casinos

. source: TrustPilot
29-Jun-2022 by Asa:
Like everyone else who's complained, I'm trying to get a withdrawal, but they just keep asking me to re-upload my passport photo again and again. . – source: TrustPilot
06-May-2022 by Wendy:
This is a very, very bad casino. I've been trying to get a withdrawal since February. They ask me to upload documents I've already sent. Customer services rarely reply, and they've asked for my bank account number, which strikes me as wrong. – source: TrustPilot
31-Mar-2022 by Kev:
I deposited £250 and wanted to bet on sports. They told me my account hadn't been approved but wouldn't return my money. Now when I email customer service, they email me back to say the casino is down for maintenance, even though it obviously isn't. – source: TrustPilot

29-Mar-2022 by Anthony:
Platinum Club isn't even worth one star, it's the worst casino ever. When you make deposits, they take more out of your account than you agreed to. Withdrawals are impossible. If you don't take my advice, you'll regret it – stay away. – source: TrustPilot
22-Mar-2022 by George:


The casino doesn't have a phone number, and live chat doesn't work. I can't withdraw because my account isn't verified, but they won't even tell me which documents they want me to send

. source: TrustPilot
08-Mar-2022 by Al:
I've got £300 in my account to withdraw, but they won't acknowledge that I've uploaded documents and aren't replying to me. Is there anything I can do? – source: TrustPilot
04-Mar-2022 by Anthony:
Absolutely the worst online casino you'll ever play at. Your messages will go ignored, and you won't get paid when you want to withdraw. Just horrible. – source: TrustPilot
17-Feb-2022 by Derek:
Avoid them like the plague. I deposited £50 but it was never credited to my account and my bank won't refund me, the money's just gone. – source: TrustPilot