Platinum Gaming Casinos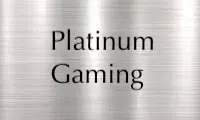 Platinum Gaming Limited owns and operates one casino brand, which is Unibet. The company is based at Kindred London Ltd, Kindred House, 17 Hartfield Road, London, SW19 3SE, United Kingdom.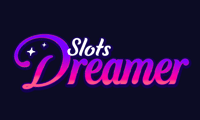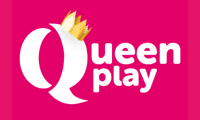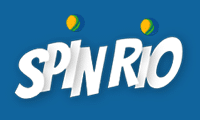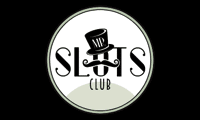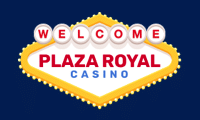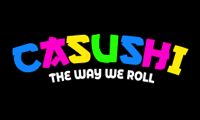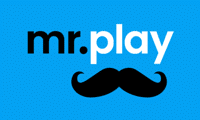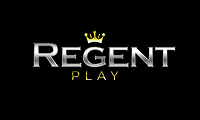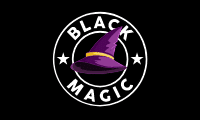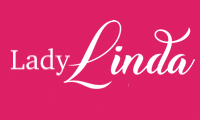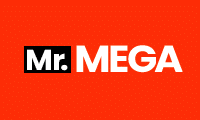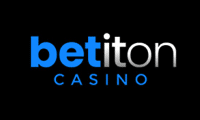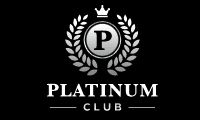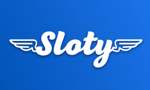 What are players saying about Platinum Gaming casinos?
Here are our condensed / reader's digest summaries of recent player reviews of Platinum Gaming casinos.
10-Jul-2021: Unibet by Marcelo:
Faced alot of issues while registration, they simply rejected my documents. Contacted their support service but having no response from their side. – source: TrustPilot
09-Jul-2021: Unibet by Brendon:
They are not giving my winnings back, I also have their loyalty membership but having no advantage whatsoever. – source: TrustPilot
07-Jul-2021: Unibet by Andy:
Apathetic casino there site was crashing twice a day, they were also not allowing foreign players to wager. Very disappointed by their customer service behaviour. – source: TrustPilot
05-Jul-2021: Unibet by Ben:
Players need to watch out for them they are simply scammers. Every game there was fixed and bonus offers were useless. – source: TrustPilot
04-Jul-2021: Unibet by Jacob:
The casino was absolutely rubbish they are always ready to take your money but are not ready to pay you back. Methods were limited and the staff was incompetent. – source: TrustPilot
04-Jul-2021: Unibet by Lisa:
Joined this casino last night didn't get any offer of free spins. The bonus system was not there to let you win, live chat support was also useless. – source: TrustPilot
02-Jul-2021: Unibet by Simon:
They were totally scumbags there offers were ridiculous and winning was zero. Slots were very limited and everyone there was very arrogant. – source: TrustPilot
29-Jun-2021: Unibet by Linda:
I hate this casino my cash is still there for almost 1 month. Whenever I contact them they send automated messages. They must be blacklisted as soon as possible. – source: TrustPilot
27-Jun-2021: Unibet by Silva:
I managed to win at this casino but they simply blocked my account without any solid reason. Have not seen staff like this they are were a partner in crimes. – source: TrustPilot
27-Jun-2021: Unibet by Maritn:
Their advertisement was false and no welcome bonus was given. Depositing limits were ridiculous and wagering terms were not suitable for new players. – source: TrustPilot
About Platinum Gaming
Platinum Gaming is a company that does many things differently. They are doing things differently because the company itself is not only focused on websites. But let's get things straight and start from the beginning. Platinum Gaming is one of the true pioneers in software and website development, at least when it comes to gambling and online solutions. The company itself is active since 1995, which means that the company is more than 25 years old in 2021. They are passionate about providing gaming experiences that leave a mark in every player's heart. The headquarter is currently situated in Malta, where the pulse of IGaming settled a few years ago. The aim of that is to grow organically and to take profit from the synergies that are happening in and on Malta. Since Malta is one of the unofficial capitals of online gambling and the industry behind that, settling at the island of Malta does nothing but make sense for everyone involved in gambling and development.
Platinum Gaming is the holder of casinos like Unibet and Bingo.com. Both of the websites try to make an international approach to the world of gambling. While Bingo.com is centred all around the UK and Great Britain, Unibet is more focused on getting customers to gamble from all over the world, but especially the EU. These casinos are managed and organized by Platinum Gaming, which makes them responsible for everything on it. But there is another business concept that goes along well with the company. They are even bigger in software development and website management than they are in hosting websites that are owned by them. This is done with nearly no boundaries. Platinum Gaming is not only engaged with providing solutions for sports betting, but they are also producing their own slots and virtual games, as well as Keno-variations. But how can this be profitable?
The company has to pay salaries for at least 50 employees, as well as rent and electricity. The answer to that is quite simple: When new games are being made, companies are always in search of new partners, where their games are going to be used and distributed. This means, that Platinum Gaming works as a collaborator with other websites and networks to bring their games to the public. When the games bring up a high engagement rate, new games can be commissioned and the partnership is going to be expanded for sure.
Platinum Gaming in 2022
Platinum Gaming has been a part of the gaming industry for more than 20 years, which makes it one of the oldest companies operating in the gaming industry. This means that this company has a long experience which it offers to its players using their online casinos and other services. This company is operating 2 casinos in 2021 and both of these casinos are performing at their best. This company also has 2 white-label casinos, but Unibet and Bingo.com are the casinos that are totally under the control of this company. This company has been operating for such a long time but it never developed a huge amount of casinos, because this company offers quality over quantity. The casinos that this company offers in 2021 are amazing and these casinos are updated with the latest software and games to ensure modern gameplay.
These casinos offer a good number of bonuses and promotions to make it easier for new players to join and regular players to get the most out of these casinos, these offers are divided into categories so players can select the offer that meets the requirements of the player. The network of this company is not too big and it offers some certain services which are appreciated by their partners and players. The casinos offered by this company have good services with good offers but these services do not include free spins.
Platinum Gaming is authorized to use games from major game providers like Big Time Gaming, Relax Gaming, IGT, NetEnt, Microgaming, and more. These game providers issue games from casinos all around the world and have a lot of player bases, these games allow the players on the casinos of Platinum Gaming to enjoy their time without any issues. The inventory of games available to the players also contains a good quantity of games and players will find some titles to enjoy during their stay at the UniBet and Bingo casinos. This company also operates these casinos on a secure network to prevent any type of interference between the players and casinos, this also ensures the protection of the data of the players as well as the casinos.
The support team offered at the casinos is also great as the team members are always helping their problems, even the rude players are dealt with polite behavior. This company offers their services to ensure that their partners get the full benefit out of these services but all of its services are subjected to some sets of rules to prevent any kind of fraud on the casinos, the players and the casinos both have to follow these rules as it is one of the most important requirements of this company in 2021. The rules are stated in the terms and conditions of the casinos, the bonuses have their own set of rules and the players are also required to follow these to make sure that none of the rules are being violated.
Platinum Gaming Casinos 2022
Platinum Gaming Limited is a gaming operator based in Gibraltar and is a subsidiary of the Unibet PLC and holds a United Kingdom Gambling Commission license on their products. Currently, they do not have a dedicated website for their company. Nonetheless, they currently own 2 online casinos whose rights are directly owned by them. About 4 inactive online casinos are also registered under their names as well. Moreover, 2 white label sites are also operated by them as well.
Platinum Gaming Limited is not a big network of online casinos but their products are quite infamous among the casino community, which is why we reviewed their online casinos to represent their services to players who are looking forward to using their online casinos. These online casinos owned by Platinum Gaming Limited include :
Unibet Casino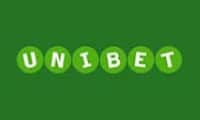 Unibet Casino is one of the oldest casinos in the book, being established in 1997, and provides a whole range of slots, table games, jackpots, instant win games, and video poker on their online casino. Their online casino is set up with various online software providers that are responsible for providing the hot games on their online casino. These software providers include NetEnt, Microgaming, WMS, Play N Go, and more. If you're a mobile gamer, their mobile version of the original casino providers more than 500 games to be played, right on your phone. Aside from these features, their online casino also features a Live Casino section as well.
Since this is a very old online casino and has managed to remain active and fair, they have one of the highest trust factor ratings. A 200% welcome bonus is provided on their online casino which extends up to a reasonable amount of £200. Deposits can be made using various methods including Bank Wire Transfer, Maestro, MasterCard, PayPal, Paysafe Card, Solo, Switch, Visa Electron, Visa and Skrill.
Inactive Platinum Gaming Casinos
UK Bingo
UK Bingo is the second and the last on our list of sites owned by Platinum Gaming Limited. Although a bingo site, this site features a lot of other different games as well, including slots, live casino games, Table games, Jackpots, roulette and more. Lottery betting options are also being currently provided on their online casinos as well. They are currently providing a 200% welcome bonus on their online casino, and have a great slot library to choose from. Some of their popular slot titles include the likes of Starburst Slot, Rainbow Riches, Thunderstruck II and more.
Registering on their site and depositing a minimum of £10 will enable you to play with £30 and 10 free spins each day for four consecutive days. Deposits on their online casino can be made using a variety of different options, including Visa, Mastercard and several different payment methods including PaySafeCard, Skrill, Neteller and more.
 Platinum Gaming Own Casinos
Platinum Gaming White Labels
Platinum Gaming Inactive Casinos
Maria Poker

Maria Bingo

Mobile Maria Casino