PlayCherry Limited Casinos
PlayCherry Limited is a casino network company with five active sites. The PlayCherry casinos are Sunnyplayer, Sun Maker, MobileBet, Cherry Casino and Norges Spill. 
PlayCherry Limited is operated from 3rd Floor Spinola Park, Triq Mikiel Ang Borg, St.Julians, SPK1000, Malta.
NONE OF THE PLAYCHERRY LIMITED CASINOS ACCEPT PLAYERS FROM THE UK. CHOOSE ANOTHER CASINO FROM THE OPTIONS BELOW.
Similar to PlayCherry Casinos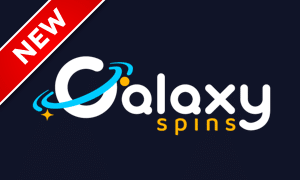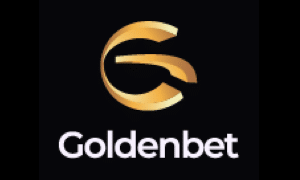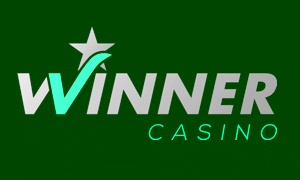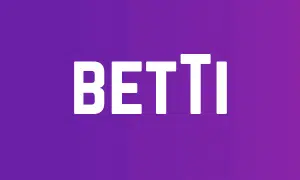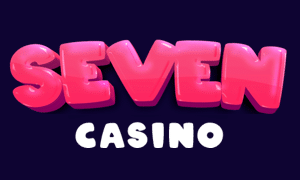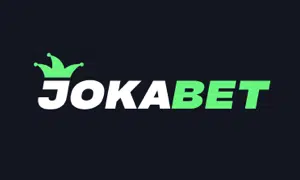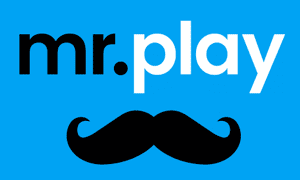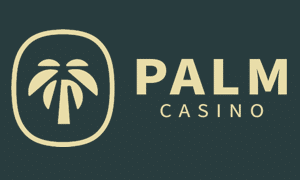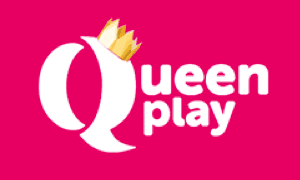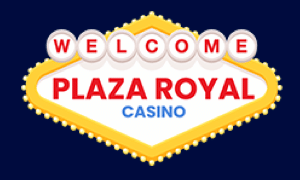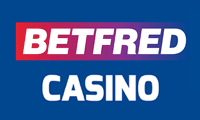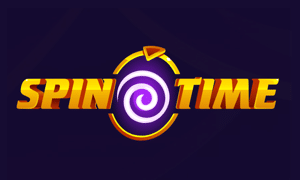 All PlayCherry Limited Casinos 2023
All of the PlayCherry Limited casinos are covered by a licence granted by the Malta Gaming Authority. There are positives and negatives to that. The biggest positive is that the Malta Gaming Authority is a respected regulator, so people who play at casinos owned by this company can do so with confidence that they're going to be treated fairly. The downside – from the perspective of UK players, at least – is that it means the casinos aren't available in the UK. There are plenty of MGA-licensed casino network companies that also hold UK Gambling Commission licences, but PlayCherry Limited isn't one of them. Until that changes, these casinos will remain out of reach.
Players from the UK are only protected when they play at casinos covered by a UK Gambling Commission licence. PlayCherry Limited does not have a UK licence.
Sunnyplayer
Sunnyplayer is a well-known online casino site to players on the European mainland, where it's been advertised on television many times and is thought of as the best of the PlayCherry Limited casinos. That opinion is backed up by the casino's reviews on TrustPilot, where it holds an average score of 3.9 out of 5. Anything above 3.5 is considered excellent for a casino because casino players have an unfortunate habit of only leaving reviews when they're unhappy with something. As (arguably) the most modern and forward-thinking of the PlayCherry casinos, Sunnyplayer offers support for PayPal and Trustly e-wallets and ensures that live chat customer support is available around the clock. If there's a downside anywhere, it's that the x40 wagering requirement attached to the casino's promotions is a touch higher than the industry average. Still, there's no obligation placed upon anyone to actually use the promotional offers, and with more than 1500 casino games to go at, there's no reason for players to get bored.
Sunmaker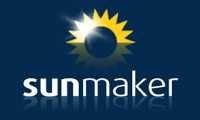 Somebody at PlayCherry Limited obviously likes the sun because two out of the casino network company's five active casino sites use it as a theme. This is Sunmaker, which is notable for offering new players a choice of three different welcome offers. They're labelled "starter," "gold" and "pro." As you might suspect, landing a "gold" welcome package involves making a large deposit. You can start as low as £1, but to be a pro, you'll need to come in at £1000. In every case, you'll get a matched deposit bonus in return, but you'll still find yourself subjected to the slightly-unfriendly x40 wagering requirement that seems to apply across the board with casinos operated by this company. Sunmaker offers sports betting as well as slots and regular casino games, so it has a better range than Sunnyplayer. On the other hand, it has worse customer support than Sunnyplayer. Live support is only available during business hours at Sunmaker, which is unusual given that we know PlayCherry is capable of providing round-the-clock assistance. Slots made by Merkur take up the bulk of the gaming portfolio at this casino, but if you dig deep enough, you'll find submissions from other providers to go with them.
MobileBet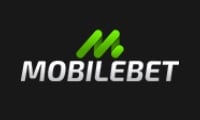 MobileBet belongs to a bygone age. The pace of change is rapid in the iGaming industry, so what was a cutting-edge idea five years ago is old hat today. We're less than a decade removed from a time when playing casino games on your mobile phone was a novelty. That's no longer the case. Modern casinos operate seamlessly on both mobile and laptop displays, so there's no reason for a casino site to specialise in either format. Still, some of the better casinos from those old days have survived that transition – and MobileBet is one of them. MobileBet is unlike the other PlayCherry Limited casino sites in that it was once available in the UK. PlayCherry Limited has very close links to another Malta-based casino network company called Co-Gaming Limited, which once held a UK Gambling Commission licence. Co-Gaming Limited surrendered its UK licence in October 2019, after which its sites were withdrawn from the UK and ownership of MobileBet was re-assigned to PlayCherry. Aside from offering a smattering of slots and other casino classics, MobileBet provides access to the same sportsbook as Sunmaker.
Cherry Casino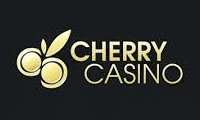 Cherry Casino ought to be the flagship casino brand of PlayCherry Limited. That's almost always the case when an online casino site has the same name (or a very similar name) as the company that owns it. For whatever reason, that theory doesn't apply to Cherry Casino. We can see that purely from the site's approach to customer support, which is "email is available around the clock, but live chat might occasionally be available if you're lucky." Players on TrustPilot agree as the casino has a lower-than-average score of 3.3 out of 5. Cherry Casino is an attractive website with a good range of payment options for players who prefer not to use their cards, but we've heard players complain that withdrawals are slower than they need to be. One of the great shames in all of this is that Cherry Casino has a better collection of online slots than most of its sister sites, with familiar titles like Vikings Go Wild and Starburst among the contributions from lesser-known providers. Aspects of Cherry Casino have been executed very well, but there are too many other aspects that let it down. That leaves us thinking that the entire casino would benefit from an overhaul.
Norges Spill
"Norges Spill" translates into English as "Norway's Games" and ought to give you a very strong clue as to where this casino finds most of its customers. It certainly isn't in the UK, where Norges Spill remains just as unavailable as all of the other PlayCherry Limited casino sites. Scandanavia has been seen as an emerging market for iGaming for several years now. Sweden is generally considered a bigger market than Norway, but Norway's market and growing and PlayCherry Limited obviously intends to grab some of the pie. If you could speak or read Norwegian, you'd see that Norges Spill comes with a bevvy of attractive bonuses and promotion offers, including a well-structured VIP reward system. Loyalty rewards at online casinos can be hit and miss, with far too many of them setting their barriers to entry far too high, but every player who sticks around at Norges Spill for long enough ought to get at least some recognition and reward for their loyalty. Norges Spill means nothing to anybody in the UK, but it's a popular casino in Norway – and that's the whole reason it was created.
About PlayCherry Limited
The history of Playcherry Limited is long, complicated, and full of ups and downs. The company as it exists today was founded in Malta back in 2007. That alone would make them a long-tenured company, but their full history goes back much further. You can trace the origins of Playcherry limited to a far older company called Cherry AB, which has been involved in the physical side of the gaming industry for more than half a century. At one point, Playcherry Limited operated eight different online casino brands and held three operating licences, but both numbers are lower today.
Playcherry's initial focus was on the Scandinavian market, but a few years ago, it branched out across Europe and attempted to enter other territories. They already had a license through the Malta Gaming Authority but obtained additional licenses in the UK and Sweden as part of their expansion plan. Both licenses have since been surrendered, and they're now back to operating on their Malta licence alone. Because of that, they've returned the bulk of their attention to the Nordic nations. Technically speaking, the UKGC licence the company held belonged to Co-Gaming Limited rather than PlayCherry limited anyway. The connection between the two casino network companies is extremely close, right down to them sharing the same address. Also, both businesses belong to the larger Come On Group of casinos and casino network companies.
Ties to Yggdrasil
The people who founded Playcherry Limited are Bill Lindwall and Rolf Lundstrom, who were also involved in creating BML Group Limited. Today, the directors of Playcherry Limited also sit on the board of Yggdrasil. The Sweden-based casino games developer is highly regarded within the industry. Having such close ties with them means that Playcherry can also offer the newest creations from the company and a few exclusives to attract the interest of players.
With the above information in mind, it's a little odd that there aren't more Yggdrasil slots and games on offer within the Playcherry Limited casinos. We've covered the fact that Merkur supplies the majority of the slots you'll find at these sites. We don't mean any disrespect to Merkur, but if you asked nine out of ten online casino players they'd tell you that Yggdrasil's creations are of superior quality. It would make all the sense in the world for Playcherry to make use of this connection to stock its virtual shelves full of the best games that Yggdrasil has ever created, but they seem curiously reluctant to do so. We can only assume that there's a reason for that, but it's a reason we're not aware of and can't guess at.
A Fresh Coat of Paint
Fashions and styles change as much online as they do offline, and a casino that looks behind the times is likely to struggle to attract players. PlayCherry decided that its casinos were overdue for a facelift in 2020 and launched new versions of all of them, using WordPress as a publishing tool to do so. Using WordPress made it easier for the casinos to appear the same on laptops and mobiles, improving ease of use for customers.
Unfortunately, we don't know how many people work for PlayCherry Limited. The company has never published any statistics or accounts that would give us any indication of its size. We can only look to Dun & Bradstreet, which has used an algorithm to calculate the approximate size of the business. If the algorithm is correct, there are twenty-three people working at PlayCherry Limited as of the time of writing, and they brought in a little below £1.5m in revenue during the past year. That could be close to the truth, or it could be wildly inaccurate – Dun & Bradstreet offers no guarantees about its information.
What are players saying about PlayCherry Ltd casinos?
Here are our condensed / readers digest summaries of recent player reviews of PlayCherry Ltd casinos. Please note that these reviews are no longer updated as the PlayCherry Limited casinos aren't available to players in the UK.
12-Apr-2021: SunMaker Casino by Danny:
I dislike how the first thing I notice is dozens of new logos. I believe it would be fantastic if the market or games to bet on were displayed. I've also found that the text is far too tiny for my tastes. Oh well, maybe the site isn't for me. – source: AskGamblers
16-Mar-2021: SunMaker Casino by Jaden:
Sunmaker casino is one of those excellent gambling companies that may also operate as a trustworthy betting site. Their ratings are extremely impressive, and I believe I can provide more positive feedback if they maintain their quick service, particularly when it comes to inquiries and game quality. – source: AskGamblers
01-Oct-2020: SunMaker Casino by Henry:
Sunmaker casino works well. They recently released a new outfit a few weeks ago. Account verification and withdrawal are both really quick. I've been playing with these for years and have never had any issues with them. Customer service is friendly and helpful. – source: AskGamblers
03-Aug-2020: NorgesSpill Casino by Nina:
I signed up within a couple of minutes, placed my first deposit, and almost instantly received a bonus in Book of Dead. This casino offers a nice User experience, and the slots are the same as they are anywhere else. – source: AskGamblers
28-Nov-2019: SunMaker Casino by Hector:
This casino is fantastic. They offer several good and fun games as well as the Providers. The bonus is fine, and earning sunpoints is a terrific way to play. And it's a serious matter that m y email address was not recognised by the system. – source: AskGamblers
28-Jun-2019: SunMaker Casino by Verita:
The game filtering and browsing is a little complex and could be much improved. I didn't like the site on mobile, and I couldn't access many features. There is also no email or notification when papers or withdrawals are accepted. – source: AskGamblers
14-Dec-2018: SveaCasino by Alan:
I've been playing in this casino for almost a year now, and I've won a lot of money. I've come to review because the game only gets stuck when you start winning, but it never gets stuck when you lose. Doses indicate an issue with only winning. – source: AskGamblers
12-Sep-2018: SunMaker Casino by Paul:
I played there a few times, and the website was down the last time I played. The reels continued to spin after I hit the play button, but they never stopped. It wouldn't even connect after a while. It took an eternity to load. – source: AskGamblers
05-Apr-2016: SveaCasino by Richard:
It appears to be a Swedish flag and other related items. I don't' have many positive things to say about this website. Support can't assist you with anything, they're poor to answer, and they won't pay out unless you visit sites like AskGambler. – source: AskGamblers
17-May-0116: SveaCasino by Samantha:
It was a fantastic payout and verification time at the casino. The website is quick and easy to use. Excellent game selection. Except for the somewhat delayed support answers depending on the situation, there isn't anything to complain about. – source: AskGamblers
Full List of PlayCherry Limited Casinos 2023
Active PlayCherry casino sites
Sunmaker (sunmaker.com)
Sunnyplayer (sunnyplayer.com)
MobileBet (mobilebet.com)
Norges Spill (norgesspill.com)
Inactive PlayCherry casino sites