PlayOJO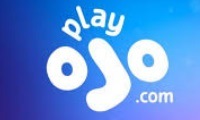 PlayOJO sister sites include Lucky Niki, Casino and Friends, Masked Singer Games, Zebra Wins, Mega Casino, AHTI Games, Lucky Me Slots and many more.
PlayOJO (playojo.co.uk) is operated by Skill On Net Limited, Anapafseos 1, Limassol, 3096, Cyprus.
Sites like Play OJO







Play OJO Sister Sites 2022
Lucky Niki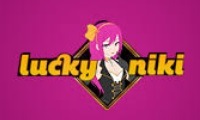 There's no way you could know this by reading the casino site's name, but Lucky Niki is a ninja. She welcomes you to her website with a trio of Japanese throwing stars. It's a curious way of welcoming new players, but at least it makes an impression. This online casino is on the quirkier side of the PlayOJO sister sites family and comes with curiously oversized buttons and undersized promotions. That being said, it guarantees to make at least one new promotion available every day and always has at least one new online slots game in the spotlight, so chances are you'll find something new at Lucky Niki every time you log into the site. Those who intend to stick around for a little longer might be interested in the Lucky Niki VIP scheme, which seeks to reward playings in proportion to the amount of time and money they spend at the site.
Slots Magic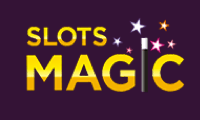 We don't want to be impolite about Slots Magic, but it comes across as an online slots site that isn't totally sure what its theme is supposed to be. The name of the website and the magic wand that appears in the logo suggests that it should be a magical world of slots, but the promotional text on the homepage says "a galaxy of slots," and the Rich Wilde "Book of Dead" splash graphic is so large than it makes the entire site feel a little Egyptian. This is another PlayOJO sister site that won't be winning any awards for design, but it's a perfectly functional site and routinely offers large jackpot prizes. If you scroll down the homepage for a short while, you'll eventually come to the running total for the jackpot pool. At the time of our visit, it was in excess of £10m. Jackpot chasers might be prepared to overlook the fact that the site looks rough around the edges in return for a shot at that massive pot.
Casino and Friends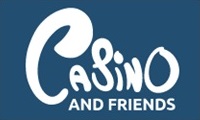 Skill on Net Limited, like a lot of casino network companies, sometimes uses a template when it's putting online slots websites together. The problem with the Skill on Net Limited template is that it's both clunky and ugly. They don't use it on their premier websites, which is why PlayOJO looks great, but a lot of the PlayOJO sister sites are made with the same blocky style. Sometimes, as is the case with Casino and Friends, the approach totally backfires. Promotional text runs straight over the top of promotional images and makes both the image and the text difficult to read. The design is asymmetrical and comes across as awkward. If you landed on Casino and Friends, you'd probably be hesitant to play here because it looks either unfinished or abandoned – and that's the diametric opposite of what the network company wants for the site.
Simba Games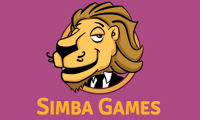 Simba Games is Slots Magic with a different logo. This is another case of Skill on Net Limited breaking out its template to knock up another online slots site, although this one doesn't look as ugly or broken as Casino and Friends. In fact, you could say it's a little bit cute. Simba is the name of the Lion in Disney's "The Lion King," which explains why there's a cartoon lion as the mascot of this PlayOJO sister site. The lion looks sufficiently different to Disney's creation to avoid a lawsuit. The issue with so many of this casino network company's casinos using the same template is that they also use the same portfolio of games, and in a lot of cases, they even use the same promotions. The only reason you'd pick Slot Magic over Simba Games is that you don't like lions, but you're not averse to magicians. Aside from that, you might as well toss a coin.
Mega Casino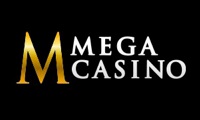 It's amazing what a well-chosen colour scheme can do for an online casino website. Mega Casino doesn't stray very far from the standard PlayOJO sister site template but looks far classier because of the black, gold and grey colours that the homepage is picked out in. There's also a difference in emphasis here. Whereas most of the casinos in the range either only offer online slots or focus heavily on online slots, Mega Casino strives to be something more. As the banner image of the playing cards is intended to indicate, Mega Casino is more about the thrill of table games than it is about slots. There are online slots here and plenty of them, but they take second billing to the classic casino offerings. There are more than 150 of them to choose from, so if you like to play the classic and traditional way, you'll find plenty of options waiting for you here.
AHTI Games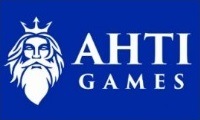 Skill on Net isn't an exclusively UK-focused casino network company. It has other gaming interests across Europe and nowhere is that more visible than at Ahti Games. This is one of only a handful of PlayOJO sister sites that will offer you a choice of languages when you arrive at the site – and English isn't first on the list. That position goes to Finnish, then Swedish, then Dutch. Based on that, we suspect that Ahti Games does much more business elsewhere in Europe than it does in the UK, where it's mostly unknown. We can at least partially blame the lacklustre homepage for that. The "undersea" there is established by the presence of a cartoonish, very muscular rendition of King Neptune, but the next half of the homepage is given over to promotional text, and we have to scroll down below the fold before we see any slots or games. Maybe that's the way players in Finland prefer things.
Lucky Me Slots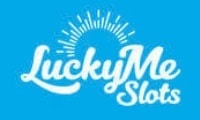 Lucky Me Slots is easily one of the best-looking PlayOJO sister sites. It's hard to say which member of the Skill On Net Limited family is in second place to PlayOJO because PlayOJO is so far ahead of them all, but Lucky Me Slots has to be in the running. It comes with a paradise holiday theme and offers up to one hundred free spins on NetEnt's timeless Starburst slot as part of its welcome offer, so it's a website that grabs your attention from the moment you land on it. It also claims to have access to a jackpot pool of over £28m, although how that figure is arrived at isn't clear. What is clear is that this is a site that's serious about gaming. It promises new promotions daily, guaranteed fast cashouts, and ongoing tournaments at all times. There are more than one thousand casino games at Lucky Me Slots, so new players are unlikely to run out of options any time soon after they join. Lucky Me Slots has the potential to be lucky for you.
Masked Singer Games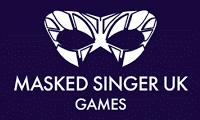 Masked Singer Games probably falls into the "shameless marketing ploy" category of online casinos, but we shouldn't hold that against Skill on Let Limited or anybody involved in the design of this website. "The Masked Singer" is one of the hottest and most popular television shows that the UK has seen in years, so it makes sense to attempt to cash in on that fact by using the show's branding and costumed characters to entice people to an online casino. Masked Singer Games might not be more famous than PlayOJO, but "The Masked Singer" is more famous than all of the PlayOJO sister sites put together. Skill on Net has gone all-out with Masked Singer Games, packing it full of more than two thousand casino games and making a selling point out of the big-name providers that the site works with. Characters from the TV show have themed promotions to offer to you, so make sure you check out the relevant pages to find out what's there.
Zebra Wins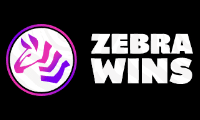 Zebras are very famously black and white. They're nature's barcodes. That message apparently didn't get through to Skill on Net Limited when it was designing this PlayOJO sister site. Somebody told them that zebras are purple and pink, and now they're stuck with the ridiculous-looking background of this casino. In truth, though, the "zebra" thing scarcely matters because aside from those background stripes, there's no attempt made to do anything with the theme. A name like "Zebra Wins" gives a casino company a golden opportunity to come up with a cute cartoon zebra mascot and cash in on it, but Skill on Net elected not to do that and to serve us with another generic online slots website again. This is the second (or third, or fourth) coming of Slots Magic, and it won't offer you anything that you haven't already seen there. That isn't us saying that the site is no good – it's just that there's literally nothing unique about it, and so it feels a little flat.
Genting Casino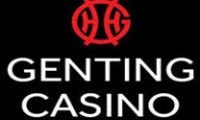 Genting Casino is not like the rest of the PlayOJO sister sites, and you might already have worked out why. Unlike the rest of the family, Genting Casino exists in real life. The brand is out there in the real world, competing with the likes of Grosvenor Casinos for attention and space in the UK's biggest towns and cities. That makes it quite a coup for Skill on Net to have been trusted with the brand's digital presence, and for the main part, Skill on Net has done a good job with it. There's even a little crossover between the physical and digital worlds at the website, as you can claim promotions online and then use them offline so long as there's a Genting Casino near you to use them in. The website doesn't quite replicate the feel of being in a real Genting Casino, but it has a substantial portfolio and is at least in the upper tier of PlayOJO sister sites. It's not quite as compelling a site as PlayOJO – but then very few casino sites are.
Can PlayOJO Be Trusted?

★★★★★
PlayOJO is a 4 Star trusted casino.
1. UKGC License

PlayOJO is covered by the licence that Skill on Net Ltd holds with the UK Gambling Commission with reference 39326.

2. UKGC Fines

Skill on Net's licence with the UKGC is clean. They have never been fined.

3. Customer Service

PlayOJO offers live chat support and email support, but there's no telephone option and live chat isn't 24/7.

4. Trustpilot Score

After ofer 6400 reviews, PlayOJO's Trustpilot rating is 3.9 out of 5. That's a fantastic score for a casino.

5. Company Location

Skill on Net is based in Cyprus, but the company is trusted because of its UK licence.

6. Visible T&C's

Terms and conditions aren't listed in full on PlayOJO's promotions, but that's partially because they come with very few strings attached.

7. Social Media Presence

You'll find official PlayOJO accounts with every major social media platform including Twitter, YouTube, Facebook and Instagram.

8. Number of Sister Sites

Skill on Net Limited operates more than fifty PlayOJO sister sites.

9. Games portfolio

PlayOJO works with more than twenty providers and hosts over two thousand games.

10. Gamstop links

There's a link and Gamstop logo on the PlayOJO homepage.

Overall SCORE >

★★★★

★ – 4/5 Stars
What are players saying about Playojo?
Here are our condensed / readers digest summaries of recent player reviews of Playojo.
14-Mar-2022 by Kate:
The customer service team at PlayOJO is outstanding. I've always felt like they go the extra mile to make sure players are taken care of. All of my experiences at this site have been positive. – source: Trustpilot
13-Mar-2022 by Lucy:
The casino is absolutely rubbish. The bonuses take too long to arrive in the games, and even when they do turn up you'll only win back about ten per cent of what you've spent. – source: Trustpilot
11-Mar-2022 by Craig:
The worst customer service I've ever experienced. They don't give you a phone number to call and keep you waiting hours for a reply to messages. Sometimes it's days. I'm trying to get verified so I can withdraw but they don't want to talk to me. – source: Trustpilot
11-Mar-2022 by Lorie:
PlayOJO is the best casino site. Payouts always arrive fast, Robert on the customer service team has been very helpful to me, and I enjoy the bonuses. This is now the only online casino I play at. – source: Trustpilot
11-Mar-2022 by Michelle:
I've always found PlayOJO to be a great site. I've never had any problems with withdrawals until last night, but even when the problem happened I got a quick response and my money arrived the following day. This is an A* casino. – source: Trustpilot

01-Jan-2021 by Gladys:
I didn't quite have any big problems, but the support was really friendly when I did have some. – source: Trustpilot
31-Dec-2020 by Steve:
I'm trying to withdraw my winnings currently. I've submitted all the documents and have been waiting for the last 24 hours. – source: Trustpilot
29-Dec-2020 by Harvey:
PlayOJO used to be pretty great, but now the rewards are drastically lowered, and they need to fix it. – source: TrustPilot
28-Dec-2020 by Heidi:
My experience with them was pretty good. There are no wagering requirements, and the rewards are pretty fair for the players. – source: TrustPilot
24-Nov-2020 by Cocojhn:
The live chat is quite friendly, and they provide a lot of games to play with. Banking is slower but better than a lot of others on the internet. – source: AskGamblers
09-Nov-2020 by Arne:
Save yourself from the hassle and don't use this site. – source: AskGamblers
03-Oct-2020 by Delboy:
Not one of the greatest sites on the net, but I've had a fairly good experience. Cashbacks are pretty good, but the overall experience isn't clear enough. – source: WhichBingo
16-Sept-2020 by Michele:
Tried about 50 times to withdraw my winnings, always got my documents rejected in the verification process. Their service is terrible Service – source: WhichBingo
27-Jul-2020 by Courtney:
They're breaking the rules by only requesting documents at the point of withdrawal. People should contact UKGC about it. – source: WhichBingo
14-Jun-2020 by Gail:
The offers are more than other casinos, but there's no point if the casino won't pay you afterwards. – source: AskGamblers
PlayOJO Review 2022
PlayOJO is such a familiar casino that it's tempting to believe that it's already been around forever. It has a massive profile, it's very popular among players, and it has an infectious advertising jingle. Some of you are no doubt humming "Play-Oh-Joe" in your head at this very moment while you read these words. Such is the level of PlayOJO's familiarity that it's hard to believe that it's only been online since 2017. It's achieved a lot during that time, including the receipt of several major awards while becoming the most popular casino in places like Sweden and Denmark. It's not quite the most popular casino in the UK yet, but it might eventually get there if it continues on its current trajectory. PlayOJO claims to be the UK's fairest online casino. That's a bold claim to make, so can they back it up? Let's see.
New Player Welcome Offer
There are two welcome promotions at PlayOJO, but you can only choose one of them, so make your choice wisely. The first is a conventional online casino welcome package that comes with some customer-friendly non-conventional elements. Register an account with PlayOJO and make a deposit of at least £10, and you'll receive fifty free spins to use on the Book of Dead online slots game. If you win anything from those free spins, it's yours. All winnings are paid as cash rather than bonus funds, and there are no wagering restrictions at all. Short of physically giving you money for signing up, it's hard to see how PlayOJO could play any fairer than that. The free spins are locked at a value of 10p each, but one shouldn't look a gift horse in the mouth.
If you don't want to take the casino welcome offer, you don't have to. You could choose to take the bingo welcome offer instead. That's a package of fifty free bingo tickets, ten free casino spins thrown into it, and free bingo for three days. The requirements for entry are the same – you need to deposit £10 in a new PlayOJO account to qualify for the offer. Once you've done that, your fifty free bingo tickets are valid in the site's Amigo Room at a value of 25p each. Anything you win from them is yours to keep in cash, with no wagering or withdrawal restrictions. Free spins are valid on the Starburst online slots game, and the special "Launch Pad" bingo room is open to you for 72 hours.
Players in Northern Ireland should note that, unfortunately, these promotions are not available to them.
Monthly Promotions
PlayOJO has a long-term reward program, but the whys and wherefores of it are a little vague. The reward program is called "Kickers", and it is pitched in the promotional text of the website as "special perks" that are given out to players in recognition of how much they play and how much they spend. These rewards and promotions are allegedly hand-picked. Every player is guaranteed to get one every day, but whatever they receive will last for just 24 hours before it expires and is removed from their account. The only thing you'll always find in the "Kickers" part of your account at PlayOJO is "Reel Spinoffs," which is a daily allocation of free spins on a selected online slots game. The total number of wins you rack up with these free spins is listed on a leaderboard, and prizes are handed out to the top three players.
In addition to this, many of the online slots and games at PlayOJO come with a feature called "OJO Plus." Any game covered by OJO Plus guarantees a certain amount of cashback on losses. The amount of cashback you'll receive isn't enormous, but it's better than nothing, and it comes with no strings attached. The OJO Wheel can be spun every day to pick up a random prize, and OJO Prize Twister works in almost exactly the same way.
PlayOJO even has a "hot and cold" feature, which tells you which of its online slots are paying out regularly and which haven't paid out for a long time. There's no guarantee that a hot slot will stay hot or that a cold slot will warm up soon, but the clarity of information is appreciated. It's very difficult to say whether PlayOJO is the fairest casino in the UK because there's some subjectivity to the question, but very few casinos make as much effort to be transparent.
Pros and Cons
Pros: PlayOJO doesn't apply any wagering restrictions against any bonus funds, ever. All bonus winnings are paid in cash. This is such a simple thing, and yet so few online casinos do it that it makes PlayOJO sound extremely generous. This is a massive website with an extensive bingo and online slots range, and it does its very best to be fair and transparent about its operations. It's hard to ask for more. 
Cons: OK, if we were to ask for more, we'd ask for better customer support coverage. A site of PlayOJO's size should be able to pay for someone to answer telephone calls and failing that, there's no good reason why live chat support can't be 24/7. PlayOJO is available internationally, so it's not like there's a time of day or night when the site will be quiet. A little more clarity about what the PlayOJO daily "Kickers" might contain wouldn't go amiss either.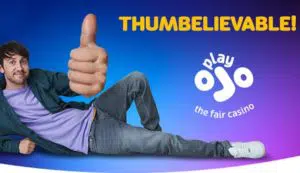 Featured Slots and Casino Games.
PlayOJO is a land of plenty when it comes to online slots and bingo, but even in a land of plenty, there are some titles that stand out above all the rest. We speak, of course, about the most popular online slots in all of PlayOJO. There's a whole category dedicated to them, and while the contents of that category might change occasionally, we can generally rely on seeing the same names in there more often than not. There are some all-time classic slots in the "most popular" section at PlayOJO, and here's a brief overview of what we saw when we visited the site to write this review. 
Book of Dead: In a marketplace swamped by Egyptian-themed online slots, there's one online slots game that stands out head and shoulders above all the rest. It's "Book of Dead" by Play 'n Go, and it doesn't stand out because of its visual beauty or its bold use of the theme. It stands out because it was the first popular game to use the "Book of" mechanic. Every experienced online slots player has encountered this mechanic at least once and probably far more often. When the free spins feature is triggered, a base game symbol is selected at random and becomes an expanding symbol for the duration of the feature. Trigger the feature a second time, and you'll get two expanding symbols, and so on. Simple, effective, potent. 
Wolf Gold: If you don't believe us that Pragmatic Play's Wolf Gold is one of the greatest online slots games of all time, believe the multiple industry awards panels that fell over themselves to throw "game of the year" awards at it in 2018. While the atmospheric canyon setting of Wolf Gold can take some of the credit for the slot's popularity, most of the credit has to be given to the "hold and win" full moon mechanic, where the reels lock into place, and the only objective is to respin more and more moon symbols until you either fill the grid or run out of luck. It's another example of simplicity winning out over convoluted bonus features. 
PlayOJO Megaways: This is what the kids would call "a flex." There aren't many online casinos that have enough clout to persuade a studio like Iron Dog to make a Megaways online slots game for them, but PlayOJO has enough clout, so here's the game. It's a fairly basic Megaways slot in truth, including the standard 117,649 paylines on a 6*7 grid with avalanche wins and a multiplier than becomes progressive during free spins, but that isn't the point. The point is that this highly volatile slot is covered in PlayOJO's branding, and it's still one of the most popular online slots at a site that has well over one thousand to offer. If that doesn't tell you how popular PlayOJO is, nothing will. 
PlayOJO is nothing if not a modern online slots and casino site, so it won't surprise you to hear that it also offers live game shows with in-studio presenters along with card games and a full live casino. 
Deposits and Withdrawal Methods
PlayOJO has a dedicated banking page, which is another thing we love about this casino site. That page has a broad spectrum of payment options for players to consider. Every major UK casino accepts Mastercard debit and Visa payments, and PayPal is becoming increasingly popular, too. All three of those methods are accepted at PlayOJO. PayPal isn't the only e-wallet on the menu, though, as Neteller, ecoPayz, Skrill, and MuchBetter are also accepted. Maestro cards are welcome, and so are Paysafe cards. You can even use Switch or Solo, which is a real rarity with online slots websites. None of the PlayOJO sister sites has as much choice in terms of payments as PlayOJO, and we can't help but wonder why.
Where possible, PlayOJO allows for instant withdrawals. Your best chance of getting an instant withdrawal is with an e-wallet or if you have a Visa card with Fast Funds approved. Other debit cards might have to wait up to three working days, and if you choose to use bank transfers to make withdrawals, you're more likely to be waiting closer to five working days.
Customer Support and Licensing
PlayOJO's live chat support team is available from 6am until midnight every day, so it's only the most committed of night owls who might find themselves needing assistance when there's nobody available. In those circumstances, you can email support in the hope that someone might get back to you soon. There isn't a PlayOJO telephone number, which is regrettable.
For UK customers, PlayOJO has a licence with the UK Gambling Commission under account 39326, held by Skill on Net Limited.
Verdict
We almost never give five-star reviews to online casinos because there's always something to improve on, but we very nearly did so with PlayOJO. It's only the lack of telephone-based customer support and the fact that live chat isn't a 24/7 feature that held us back from doing so. This is an excellent online slots website and one of the best online casinos available to UK players. We found very little to dislike about it, so we're confident that if you enjoy online casinos, you're going to enjoy PlayOJO.
PlayOJO Sponsorships
PlayOJO does more advertising on the radio than it does on television. We mentioned earlier that PlayOJO has a distinctive advertising jingle, and you might well have heard it while tuning into your preferred radio station late at night. You may still have heard it on late-night television commercials, though, as while PlayOJO isn't a prolific advertiser, it still takes advantage of opportunities as and when they arise. Televised promotions were more important in the casino's first couple of years of existence when dominance of the Scandinavian and European casino scenes was achieved quickly, but the UK market proved to be a little harder to crack. Even then, though, TV played a role in PlayOJO reaching its initial Swedish audience. It was the official sponsor of a popular Swedish television series called "Paradise Hotel," which got the casino's name in front of a large audience.
Before we move on to checking out PlayOJO television commercials that you may have seen in the past, we wanted to make you aware of the existence of the PlayOJO blog. It's not so much the blog itself that might be of interest to you – it's full of generic "how to play casino games" content of the kind that you're liable to find at almost any online casino website – but the presence of the official PlayOJO podcast. Various gaming experts show up as guests on the podcast to give tips for casino games – especially table games – and all the latest news in the industry is discussed and reviewed. The topics covered go beyond the confines of PlayOJO, so if you like to stay abreast of what's happening within the industry, it's worth a listen.
PlayOJO TV Adverts
We promised you television commercials, and we don't intend to disappoint you. Commercials for casinos and online slots websites can often be more effective than we imagine them to be. With the right jingle or the right memorable character, they embed themselves in our heads whether we're conscious of them or not. Check out this set of screenshots and descriptions, and see how many of the PlayOJO commercials of the past you remember.
2021 – The Masked Singer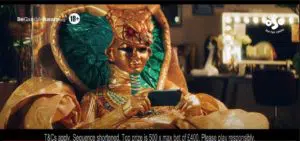 Those of you who read through our entire PlayOJO sister sites section earlier will be aware that one of the PlayOJO sister sites is Masked Singer Games. That site is quite an elaborate way of dressing up the official Masked Singer online slots game, which was the subject of this 2021 PlayOJO commercial. It aired while the second series of the reality and talent show was airing on ITV. In the commercial, the show's Pharoah character takes a time-out from filming to sit around in his costume and play the official game on his mobile phone. Viewers are informed that they can win up to £200,000 from playing the game, and then they're gifted to a bizarre dance routine to help ensure that the commercial sticks in their memory.
2020 – Thumbs Up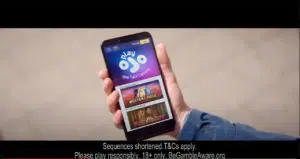 PlayOJO receives better reviews than 90% of other online slots websites and casinos at Trustpilot. It's very hard for casinos to achieve a score much higher than 3.5 out of 5 with the website because players have a habit of only leaving reviews when they've lost money, and they're angry, but PlayOJO has done it. That's a fact worth celebrating – and this advert celebrates it. It isn't just Trustpilot that's full of happy PlayOJO customers – other customer review sites also give PlayOJO a positive score. The commercial gives us a brief overview of the glowing reviews and plays with the idea of PlayOJO getting a "thumbs up" – the universal symbol for "OK," "yes," or "job well done." It might be a little conceited to sing your own praises, but if you can't give yourself a pat on the back every now and again, who will?
2020 – PlayOJO Bingo With No WR
We've spent so much time talking about PlayOJO as a casino website in this review that you may have forgotten that the site also thinks of itself as a bingo specialist. That's why it made this TV commercial in 2020 and devoted the entire running time of the commercial to its bingo portfolio or, more specifically, the bonuses it offers in its bingo games. PlayOJO was very keen to let bingo players know that they'd get cashback on all of their bets regardless of whether they win or lose and that all of the bonuses they offer come with no wagering restrictions and no string attached. That's an offer that's still valid today. There's a lot of dry content in this commercial, but PlayOJO manages to keep it entertaining with the help of some lively animations and a few larger-than-life characters. The use of those characters means you'll probably still be paying attention when you're told that PlayOJO has an "equaliser" rule, meaning no player is any more likely to win a bingo game than any other.
2019 – Find Your OJO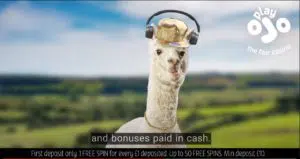 Who knows what "Find your OJO" means. It's the slogan of this commercial from 2019, but what do those words mean in a sentence, and what does it have to do with a talking alpaca wearing headphones? We might never know the answers to those questions, but we do know that people will remember that they saw a talking alpaca. PlayOJO will have hoped that remembering the alpaca is enough for viewers to remember that it told them the casino has zero wagering requirements and pays out all of its bonuses in cash. The commercial signed off with the slogan "the fair casino," so this was the first use of the motto that PlayOJO still uses today. It's a textbook example of a company attempting to use surrealism to sear itself into your brain, but companies use commercials of this kind for a reason, and this one worked well for the (at the time) fledgling casino.