PlayOJO Sister Sites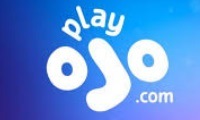 PlayOJO sister sites include Lucky Niki, Casino and Friends, Masked Singer Games, Zebra Wins, Mega Casino, AHTI Games, Lucky Me Slots and many more.
PlayOJO (playojo.co.uk) is operated by Skill On Net Limited, Anapafseos 1, Limassol, 3096, Cyprus.
Sites like PlayOJO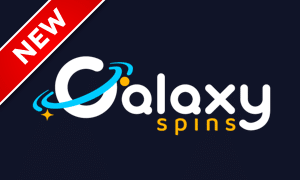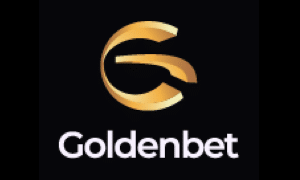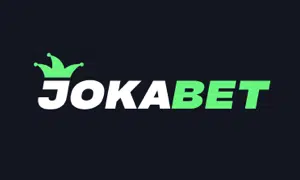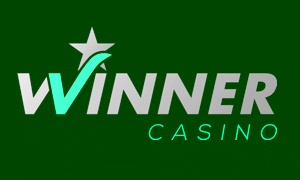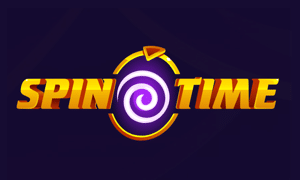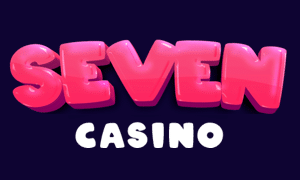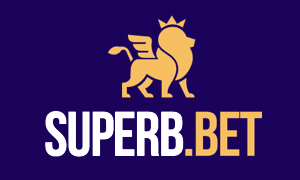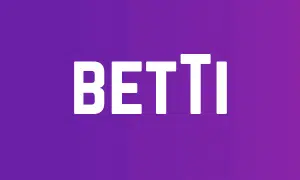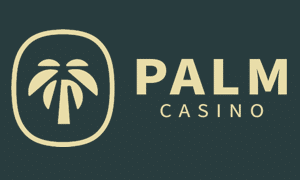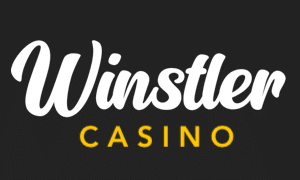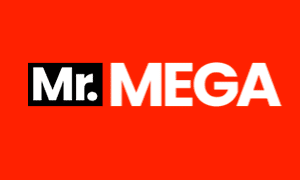 PlayOJO Sister Sites
There are just under fifty active PlayOJO sister sites on the enormous Skill On Net Limited casino network. You'll see all of them if you visit the highlighted Skill On Net link at the top of this page, which will take you to our dedicated page for the network. The best of the PlayOJO sister sites are listed here.
Lucky Niki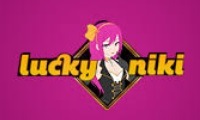 There's no way you could know this by reading the casino site's name, but Lucky Niki is a ninja. She welcomes you to her website with a trio of Japanese throwing stars. It's a curious way of welcoming new players, but at least it makes an impression. This online casino is on the quirkier side of the PlayOJO sister sites family and comes with curiously oversized buttons and undersized promotions. That being said, it guarantees to make at least one new promotion available every day and always has at least one new online slots game in the spotlight, so chances are you'll find something new at Lucky Niki every time you log into the site. Those who intend to stick around for a little longer might be interested in the Lucky Niki VIP scheme, which seeks to reward playings in proportion to the amount of time and money they spend at the site.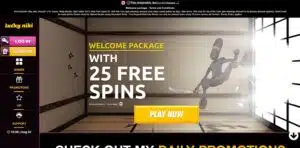 Slots Magic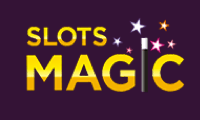 We don't want to be impolite about Slots Magic, but it comes across as an online slots site that isn't totally sure what its theme is supposed to be. The name of the website and the magic wand that appears in the logo suggests that it should be a magical world of slots, but the promotional text on the homepage says "a galaxy of slots," and the Rich Wilde "Book of Dead" splash graphic is so large than it makes the entire site feel a little Egyptian. This is another PlayOJO sister site that won't be winning any awards for design, but it's a perfectly functional site and routinely offers large jackpot prizes. If you scroll down the homepage for a short while, you'll eventually come to the running total for the jackpot pool. At the time of our visit, it was in excess of £10m. Jackpot chasers might be prepared to overlook the fact that the site looks rough around the edges in return for a shot at that massive pot.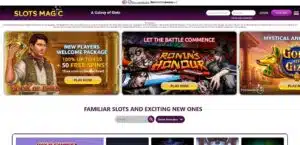 Casino and Friends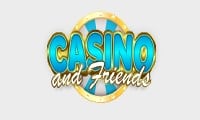 Skill on Net Limited, like a lot of casino network companies, sometimes uses a template when it's putting online slots websites together. The problem with the Skill on Net Limited template is that it's both clunky and ugly. They don't use it on their premier websites, which is why PlayOJO looks great, but a lot of the PlayOJO sister sites are made with the same blocky style. Sometimes, as is the case with Casino and Friends, the approach totally backfires. Promotional text runs straight over the top of promotional images and makes both the image and the text difficult to read. The design is asymmetrical and comes across as awkward. If you landed on Casino and Friends, you'd probably be hesitant to play here because it looks either unfinished or abandoned – and that's the diametric opposite of what the network company wants for the site.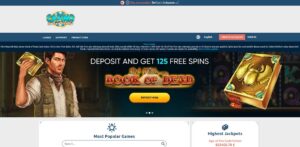 Simba Games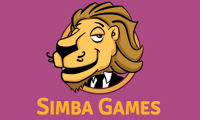 Simba Games is Slots Magic with a different logo. This is another case of Skill on Net Limited breaking out its template to knock up another online slots site, although this one doesn't look as ugly or broken as Casino and Friends. In fact, you could say it's a little bit cute. Simba is the name of the Lion in Disney's "The Lion King," which explains why there's a cartoon lion as the mascot of this PlayOJO sister site. The lion looks sufficiently different to Disney's creation to avoid a lawsuit. The issue with so many of this casino network company's casinos using the same template is that they also use the same portfolio of games, and in a lot of cases, they even use the same promotions. The only reason you'd pick Slot Magic over Simba Games is that you don't like lions, but you're not averse to magicians. Aside from that, you might as well toss a coin.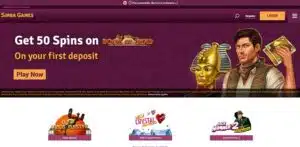 Mega Casino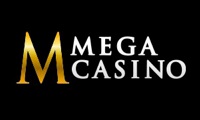 It's amazing what a well-chosen colour scheme can do for an online casino website. Mega Casino doesn't stray very far from the standard PlayOJO sister site template but looks far classier because of the black, gold and grey colours that the homepage is picked out in. There's also a difference in emphasis here. Whereas most of the casinos in the range either only offer online slots or focus heavily on online slots, Mega Casino strives to be something more. As the banner image of the playing cards is intended to indicate, Mega Casino is more about the thrill of table games than it is about slots. There are online slots here and plenty of them, but they take second billing to the classic casino offerings. There are more than 150 of them to choose from, so if you like to play the classic and traditional way, you'll find plenty of options waiting for you here.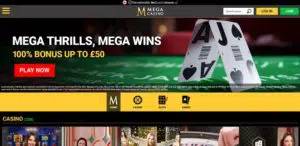 AHTI Games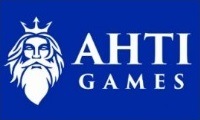 Skill on Net isn't an exclusively UK-focused casino network company. It has other gaming interests across Europe and nowhere is that more visible than at Ahti Games. This is one of only a handful of PlayOJO sister sites that will offer you a choice of languages when you arrive at the site – and English isn't first on the list. That position goes to Finnish, then Swedish, then Dutch. Based on that, we suspect that Ahti Games does much more business elsewhere in Europe than it does in the UK, where it's mostly unknown. We can at least partially blame the lacklustre homepage for that. The "undersea" there is established by the presence of a cartoonish, very muscular rendition of King Neptune, but the next half of the homepage is given over to promotional text, and we have to scroll down below the fold before we see any slots or games. Maybe that's the way players in Finland prefer things.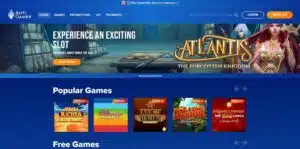 Lucky Me Slots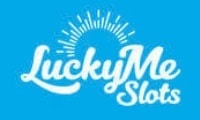 Lucky Me Slots is easily one of the best-looking PlayOJO sister sites. It's hard to say which member of the Skill On Net Limited family is in second place to PlayOJO because PlayOJO is so far ahead of them all, but Lucky Me Slots has to be in the running. It comes with a paradise holiday theme and offers up to one hundred free spins on NetEnt's timeless Starburst slot as part of its welcome offer, so it's a website that grabs your attention from the moment you land on it. It also claims to have access to a jackpot pool of over £28m, although how that figure is arrived at isn't clear. What is clear is that this is a site that's serious about gaming. It promises new promotions daily, guaranteed fast cashouts, and ongoing tournaments at all times. There are more than one thousand casino games at Lucky Me Slots, so new players are unlikely to run out of options any time soon after they join. Lucky Me Slots has the potential to be lucky for you.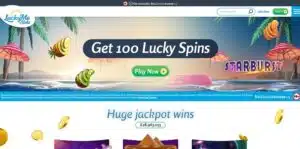 Masked Singer Games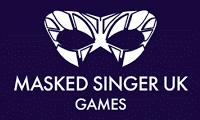 Masked Singer Games probably falls into the "shameless marketing ploy" category of online casinos, but we shouldn't hold that against Skill on Let Limited or anybody involved in the design of this website. "The Masked Singer" is one of the hottest and most popular television shows that the UK has seen in years, so it makes sense to attempt to cash in on that fact by using the show's branding and costumed characters to entice people to an online casino. Masked Singer Games might not be more famous than PlayOJO, but "The Masked Singer" is more famous than all of the PlayOJO sister sites put together. Skill on Net has gone all-out with Masked Singer Games, packing it full of more than two thousand casino games and making a selling point out of the big-name providers that the site works with. Characters from the TV show have themed promotions to offer to you, so make sure you check out the relevant pages to find out what's there.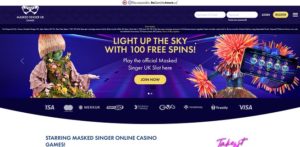 Zebra Wins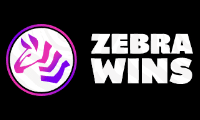 Zebras are very famously black and white. They're nature's barcodes. That message apparently didn't get through to Skill on Net Limited when it was designing this PlayOJO sister site. Somebody told them that zebras are purple and pink, and now they're stuck with the ridiculous-looking background of this casino. In truth, though, the "zebra" thing scarcely matters because aside from those background stripes, there's no attempt made to do anything with the theme. A name like "Zebra Wins" gives a casino company a golden opportunity to come up with a cute cartoon zebra mascot and cash in on it, but Skill on Net elected not to do that and to serve us with another generic online slots website again. This is the second (or third, or fourth) coming of Slots Magic, and it won't offer you anything that you haven't already seen there. That isn't us saying that the site is no good – it's just that there's literally nothing unique about it, and so it feels a little flat.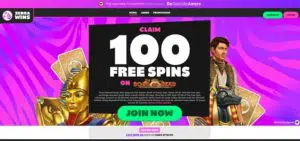 Genting Casino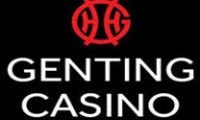 Genting Casino is not like the rest of the PlayOJO sister sites, and you might already have worked out why. Unlike the rest of the family, Genting Casino exists in real life. The brand is out there in the real world, competing with the likes of Grosvenor Casinos for attention and space in the UK's biggest towns and cities. That makes it quite a coup for Skill on Net to have been trusted with the brand's digital presence, and for the main part, Skill on Net has done a good job with it. There's even a little crossover between the physical and digital worlds at the website, as you can claim promotions online and then use them offline so long as there's a Genting Casino near you to use them in. The website doesn't quite replicate the feel of being in a real Genting Casino, but it has a substantial portfolio and is at least in the upper tier of PlayOJO sister sites. It's not quite as compelling a site as PlayOJO – but then very few casino sites are.
PlayOJO News
: As the festive season approaches, PlayOJO and its sister sites are bringing a touch of tech glamour with their Triple Tech Giveaway. This exciting event offers participants the chance to win one of three high-tech prizes, which are perfect for a pre-Christmas treat or as a generous gift to one of your nearest and dearest. Up for grabs are a Dell Inspiron 15 laptop, a Samsung Galaxy S23 mobile phone, and a JBL Charge 5 Portable Speaker, each a top-of-the-line product in its category. Entering the giveaway is straightforward. Participants need to register and complete at least one entry option, but the more options they complete, the better their chances of winning. This approach encourages engagement with various activities, each adding more entries and thus increasing the likelihood of securing one of these coveted tech items. The entry options include everything from retweeting the PlayOJO safer gambling campaign to following the casino on Facebook to commenting on the Instagram announcement of the giveaway.
The draw for these prizes is set for 1st December, giving three lucky winners in the UK a fantastic start to their festive season. It's important to note that this giveaway is exclusive to UK participants, adhering to the specific terms and conditions outlined in the giveaway rules. This giveaway is not just about winning; it's about the excitement and anticipation that builds up as the draw date nears. Whether you're aiming to upgrade your tech or planning to surprise someone with a high-end gift, this giveaway offers a thrilling opportunity. The PlayOJO sister sites have indeed set the stage for a memorable pre-Christmas celebration, combining the thrill of gaming with the allure of top-notch technology.
: In an online gaming sector brimming with competition, the question of how to stand out is one that continuously perplexes operators. On the 1st of November, Casino Beats shed light on the clever marketing tactics that have catapulted PlayOJO sister sites into notable positions in the industry, despite the challenges of a saturated UK market. The introduction of the article from Casino Beats underlined the intricacies of navigating the iGaming landscape, where countless operators vie for player attention. In this bustling arena, PlayOJO's marketing strategies have been particularly noteworthy, drawing in a substantial player base through innovative and user-focused campaigns.
At the core of these strategies is a seasoned marketing team, steered by none other than Peter Bennett, who occupies the role of Head of Brand Marketing. Bennett's expertise and forward-thinking approach have been pivotal in crafting the casino's brand into one that is recognised, trusted, and preferred by players across the globe. With a keen understanding of market dynamics and player preferences, the marketing maestro has succeeded in differentiating the casino from the throng, securing its position as an international online gaming hub. The marketing savvy nature manifests in campaigns that resonate with transparency and fairness, traits that have become synonymous with their brand identity. By prioritising customer satisfaction and responsible gaming, they have managed to engender loyalty and trust among their users, which is a currency of immeasurable value in the iGaming industry. Moreover, Bennett's leadership has seen the casino adopt a data-driven marketing approach, ensuring that each campaign is not only creative but also grounded in analytics.
: On the 20th of October, Deadline News posted a collaborative article which outlined the ways residents of New Zealand can easily win real money online. The article starts by pointing out what makes New Zealand beautiful and culturally vibrant, the points to note were the picturesque landscapes, the resilience of the locals and the Māori culture. But apparently, one of the latest trends which has been gaining momentum in NZ is a craze around online gambling following the legalisation of the pastime which took pushing chips around tables in brick-and-mortar establishments to playing with virtual dealers and spinning video slot games. Deadline News took the rise of the new trend as a sign of a far more digital future where there are fewer demands on you to leave the comfort of your own home.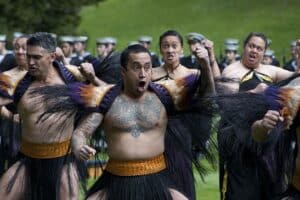 In the short and sweet guide on how to win real money, the first port of call was to push readers towards online slots, or 'Pokies' if you want to speak the New Zealand lingo. Even though there is a world of choice and tens of thousands of slots to choose from, the recommended games were advised to start with simple games, such as Pirates Plenty, Book of Ra, and Mega Moolah. For readers who aren't enthralled by the prospect of spinning slot games, alternative suggestions included getting stuck into virtual blackjack, roulette, and baccarat games. When listing the most reputable and trustworthy casinos in NZ, the PlayOJO sister sites received a notable mention, as did other internationally high-flying casinos such as LeoVegas Casino, and Hell Spin.
: This week, the PlayOJO sister sites were voted as some of the best casinos for players in Canada by three separate news outlets which tend to be incredibly vocal on matters involving the iGaming industry, including Tech President, Deccan Herald, and for some reason, The Dallas Morning News even weighed in on which site is best equipped to cater to players across the border. Over on this side of the Atlantic, on the 10th of October, the Herald Scotland did their research before revealing a ranked list of the best casinos for live casino games. Knowing that the best casino for players who stick to blackjack games won't be best suited to members who are always scouring for the best sites for their online poker needs and vice versa, the online newspaper was mindful enough to recommend every casino on a different basis.
PlayOJO was recommended for their 'special OJO live roulette' and for the cashback deals. All too often, casinos are highly discriminate when it comes to which players they reward. For example, some go hard on their free spins or bingo ticket offers, which may not be suited to all players. Cashback deals are a great way to ensure that all loyalty is rewarded. The site is almost unparalleled for its approach to responsible gambling; unlike many sites, OJO is always trying to find new ways to prove that it cares about its customers, and it will go out of its way to compensate them for their custom.
: Even though most online casinos stock NetEnt's most iconic game, Starburst, (it is practically the equivalent of supermarkets stocking milk at this point!) when The Mercury News reviewed the game, they recommended that slot spinners enjoy the game at the PlayOJO sister sites, or, as an alternative, Luckland, as Luckland is currently giving away 50 free spins on the game in the welcome bundle. Before getting into the review, which included a full run-down on the bonus features and math model, a brief history was given, which mentioned that the game was unleashed on online casinos in 2012 before it shot to fame as one of the most globally popular slot games of all time.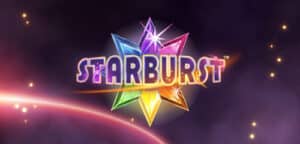 Over a decade has passed since its debut, yet it remains one of the staple slots of this era of iGaming. However, this doesn't all boil down to the gameplay, instead, by online casinos opting to include the game in their welcome packages, the popularity perpetuates. Nevertheless, there is very little point in trying to argue that it is anything less than an (inter)stellar game. As the hit rate is as high as the RTP, there are few slot games as gratifying to play as Starburst. Similarly, it may boast low volatility, but a fair number of the standard playing symbols can give you a great return on your stakes. The expanding wild symbol feature definitely makes up for the lack of a free spin feature, although, for players who are always on the hunt for that life-changing jackpot, the 500x max win potential in Starburst may not suffice.
: This week, Wish TV did a deep dive into which online casinos offer Canadian players access to the best poker tables. PlayOJO may not typically be renowned in the UK for being one of the best iGaming sites for poker novices and poker pros, especially with the heady selection of poker-specific sites, such as Poker Stars and 888 Poker, but apparently, in Canada, very few casinos cater to poker players better than PlayOJO, which was rated as the best site for wager-free bonuses. Other sites included in Wish TV's thoroughly researched piece include Bodog, which was recognised as the longest-standing poker site in Canada, Ricky Casino, which has no short supply of free games for players wanting to hone their poker craft and improve their poker faces, and Playzilla, which is most accommodating for beginners on the hunt for tournaments.
As PlayOJO appeared in the 10th position on the list of 10 top poker sites, Wish TV didn't go into any details on the perks and pitfalls of joining the site. However, they did reveal the secrets of their ranking criteria. According to the online poker experts, all of the featured online casinos offered 'top-tier poker experiences', which included access to live poker games, video poker games and a series of poker variants to keep things interesting. It was also important to the reviewers that there was some form of welcome offer on the (poker) table, in addition to promotions for returning and loyal players; a solid list of banking partners was also a top priority to the Wish TV reviewers.
: Even though the vast majority of people are starting to feel like social media influencers are out of touch with the modern times when houses are just as unaffordable as the avocado toast and barista-made latte luxuries which reportedly prevent millennials from putting their first step on the property ladder, this week, PlayOJO has revealed a list of the top athletes who are cashing in on their social media presence. Joe O'Connor from Yahoo News kindly circulated findings on the 5th of September and revealed that the Canadian tennis professional Genie Bouchard may have recently been knocked out in the second round of the Open Tennis Championships in the US and she didn't fare much better when she played at Wimbledon, but she garnered something potentially more valuable; a vast following on social media.
Bouchard now has a staunch social media army at her disposal, many of her 2.42 million Instagram fans now refer to themselves as the Genie Army, and they have made her one of the highest-earning athlete social media influencers in 2023; a sponsored social media post by Bouchard will now set brands back up to £40k, and she is only the 5th highest paid influencer who shot to fame as a result of her sports(wo)manship. The research conducted by the PlayOJO sister sites concluded that the top-paid social media star in the sports world is Alphonso Davies; with his 5.4 million Instagram followers, the world-famous footballer can easily pull in up to £100k for a sponsored post.
: PlayOJO is helping more players to 'feel the fun' in 2023; they've stepped out of the online casino domain and into TV entertainment with a little help from Pragmatic Play. On the 22nd of August, Gambling Insider revealed that the casino has brought Pragmatic Play live roulette games to UK TV via a brand-new live casino show. The concept of casino games being played on TV won't be new to anyone who has stayed up and watched late-night TV after the usual broadcasting ends and all you are left with is TV casino games and TV shopping channels selling surreal wares that no one in their right minds would ever want to spend their hard-earned cash on, but it is the first time players can spin Pragmatic Live roulette wheels away from online casinos so there is a modest amount of novelty appeal.
The first game show aired on the 8th of August on Channel 5. Viewers could see a real-time stream of the roulette wheel in perpetual motion, and any winners would be showcased on screen. Currently, the two main presenters of the game show are Kellie Gnauk, who is best known for her high-profile role in the West End musical Bat out of Hell, and the TV presenter, David Butler, who is closely associated with Paris St Germain FC. The live game show will run from 1 a.m. to 3 a.m. every night to raise the profile of PlayOJO; given that you can't turn on the TV without seeing a PlayOJO advert, they clearly have their sights set on the total domination of the UK iGaming industry!
: Much like Jackpotjoy, the PlayOJO sister sites also frequently involve themselves with social research studies. This week, with the help of the Hereford Times, the casino revealed a list of the most social media-obsessed cities. Although, it has to be said that their research methods don't seem to be very reliable. They presented the data on the most social media-obsessed locations in the UK after looking into the number of Google searches for social media platforms, including Facebook, Instagram, YouTube, LinkedIn, TikTok, Twitter, Snapchat, and Reddit. What about the social media users who already have the social media apps installed on their smartphones?
Nevertheless, the Hereford Times revealed that the inhabitants of Hereford were the 8th most addicted city, whereas Norwich topped the list, followed by Wrexham and Liverpool. The least social media-addicted city was Wakefield, as this year there were just 14,000 searches for social media platforms per 100,000 people; in contrast, Norwich's figure was 215,000 per 100,000 people. The not scientific or empirical by any means research also determined that YouTube was the most-searched social media platform in the UK, followed by Facebook and the platform Elon Musk is determined to single-handedly tank Twitter. Can we even say that YouTube is a social media platform instead of a video streaming service? Towards the end of the article, PlayOJO decided to stipulate how important social media is as it enables people to stay connected and develop relationships with friends and people around the globe. How about that for stating the obvious?
: You only need to look at the latest ad campaign from PlayOJO to see the lengths that iGaming platforms are willing to go to capture the interest of the public and set themselves apart from the rest. Earlier this month, the casino, which is frequently voted as the best overall casino by casino experts, launched its "It's Alive" global campaign, which touched down in the UK and introduced the public to a Frankenstein's Monster-esque creature who can be seen flipping through the game library. The TV and digital ad show the undead protagonist in the centre of a wheel of the most popular live dealer games, notably enamoured by the prospect of playing games such as Funky Time, Mega Fire Blaze Roulette Live, and Lightning Roulette.
The ad campaign was developed by the always imaginative London-based creative agency Isobel before it went live in the summer of 2023. After signing off on the ad campaign, CMO of the PlayOJO sister sites, Peter Bennett, stated in a press release that the casino is striving to be the first choice for players on the hunt for the excitement and thrills that are part and parcel of a real-life casino experience. He was stoked to launch the new integrated campaign, which he believes showcases the vibrancy and fun of the live casino lobby. Whether you are looking for live game shows, such as Crazy Coin Flip Live, or innovative live spins on classic online slot games, you will find exactly what you're looking for at PlayOJO.
: In addition to running one of the UK's best loved online casinos, PlayOJO has started to frequently update its in-house blog, which is currently drawing plenty of attention from its players and outsiders attracted by the off the cuff subjects the in-house writers explore. This week, the site celebrated world emoji day, which fell on the 17th of July. To celebrate the event, which shows just how far technology and our online lives have changed since we had to type out emojis with characters on a keyboard, the casino covered why we use emojis and curated a list of the most used emojis in 2023. By PlayOJO's account, messages can appear incomplete or even standoffish without the inclusion of an emoji. Emojis were also touted as the perfect tool when you are sucking up to someone after an argument. The writers also rehashed the phrase a picture can say a thousand words by stating that an emoji can do the same, before pointing out that in 2015, The Oxford English dictionary moved with the times by dubbing the laugh-cry emoji as the word of the year, which doesn't make a whole lot of sense given that emojis aren't words – yet.

After doing ample research with the help of their members, the research showed that in 2023, the laugh-cry, thumbs up, and love heart eyes emojis are out, and the see no evil monkey, the celebration emoji, the floating love hearts around a smitten face emoji and the heart react is in.
: On the 23rd of June, the Courier Evening Telegraph published a must-read article for online gamblers and gamers, which included a run-down of the best online slot games and the top ten online casinos currently offering generous bonuses. Even though the writers took the time to introduce ten different online casinos, they made it crystal clear that the PlayOJO sister sites dominated the ranking with its 'superb' collection of video slot games and its series of bonuses, which don't make members fritter away their winnings with wagering requirements. The prevalence of jackpot games, which frequently have 7-figure sums in the progressive prize pot, was also listed as an advantage of joining this casino. If you love nothing more than getting competitive while playing at an online casino, the daily tournaments are the perfect opportunity to see if your slot-spinning game is sharper than your competitor's.
The only slight drawback to PlayOJO is their tendency to favour free spins as a form of bonus over cash-based bonuses. At least the free spins you will frequently be granted will give you a great chance to explore the great selection of games in the library. The Courier also assured their readers that all the slots are trustworthy and fair, which is guaranteed through the licence the casino holds from the UK Gambling Commission. Although as the writers implied that Miss Wildfire is one of the most famous games on the platform, it is safe to say that they don't know their onions as well as other experts that make their bread and butter out of reviewing casinos.
: If the concept of Megaways online slot games is a brand-new phenomenon to you and you want to get clued up on the mechanics before dipping your toe in the innovative water, a recent article published by We Heart have you covered. A team of casino experts weighed in on which Megaways games have an edge over the thousands of others currently available on the iGaming market. The ranking criteria included everything from bonus features to graphics to RTP rates. Buffalo Rising Megaways was dubbed the best overall Megaways game due to the 10,000x max jackpot, the multipliers in the bonus game and the striking graphics; Genie Jackpots Megaways is the best for mobile players, and Primal Megaways boasts the best RTP rate.
Just as not all Megaways games are created equal, neither are online casinos. Thankfully, We Heart covered this basis; by listing the best casinos to spin every game at. The PlayOJO sister sites were listed as one of the best casinos for Megaways games. Funnily enough, Megaways Casino, which is operated by Gamesys didn't even receive a mention in the article. Although to be fair, they hardly stay true to their brand; the majority of the very few games which squeeze into the game library come with fixed pay-lines. Other casinos which did win the favour with We Heart include Casumo, Luckland and Slots Magic. Clearly, they seem to prefer sites which operate on a slightly smaller scale, which isn't surprising, given that they typically have to work harder to attract new customers and inspire brand loyalty.
: This week, The Mercury News posted a thorough and unbiased review of PlayOJO for UK readers – if you hadn't noticed, online casinos tend to switch up their offers and casino experiences for players across the pond – so reading country-relevant reviews is crucial. The sponsored content article began by revealing that the award-winning site has been operational since 2017; since then, it has set the standard of how iGaming platforms should treat their customers. In the writer's view, the success of the PlayOJO sister sites lies within its ability to appeal to a wide range of players by providing an even wider array of content. Jackpot chasers and bingo players have their pick in the vast game library, home to just over 3,000 titles. Of course, the no-wagering bonuses are a great selling point for the casino – luckily, these don't stop after the sign-up offer.
Other factors that see players flock to the casino include the customer care team which is available around the clock and is easy to get in contact with, and the casino's stance on fair withdrawals. Unlike many casinos, PlayOJO doesn't set a minimum limit for withdrawals! According to Mercury News, there were just two downsides to the casino; the unavailability of some titles for mobile players and the lack of a broad range of poker games – which isn't out of the norm for standard casinos. So, if you're not a poker fanatic, there are few better casinos in terms of content and bonuses!
: The blog We Heart is constantly signing PlayOJO's praises. This week, the site published an article which apparently needs reading before anyone signs up and starts to play the bingo content. Although, you will be very disappointed if you click on the article and believe that there are secret hacks to making the most of the site. Instead, We Heart rehashed some of the pros and cons of the platform, before covering the best bingo bonuses that are currently available. These bonuses are hardly hiding behind smoke and mirrors; they are all available to view by heading over to the promotions page of the bingo site. Nevertheless, we will outline some of the best bingo bonuses as highlighted by We Heart.
After you have claimed 500 free bingo tickets as a new player, there are three standout bonuses, starting with Ton Up Bingo; which isn't technically a bonus, but every Tuesday and Friday, all players are invited to join an extra-special bingo room which gives 10 players the chance to win a £100 prize as they enjoy a game of 75 ball bingo. To keep you entertained through the week, PlayOJO also runs a Bingo Quiz Night every Thursday. If your pop-quiz knowledge is sharp enough and you can answer all the questions before anyone else, you will be declared a winner. Typically the prizes consist of free spins or bingo tickets. The final promotion is the Drop Pots promotion, which randomly bestows jackpots on players participating in select games.
: With mobile and app gaming being more popular than ever, blogs on the rise of the gaming format are in no short supply. This week, Telemedia Online was just one of the websites that made their opinion on the trend known as it documented how integral our mobile devices have become to our daily lives. The feature also covers how the pioneers behind online gambling have ensured that it has made the most of the mobile revolution by crafting mobile gaming apps which offer seamless gameplay. Gone are the days when mobile and app versions of websites are watered-down iterations of the real web deal; knowing that many people will seek out online experiences without ever opening their laptops, plenty of innovation has been poured into the creation of native gaming apps.
Of course, some iGaming providers are more at the forefront than others, such as PlayOJO, which made its way into the list of the top five casino apps in the UK that players can use to win real money. Despite the apps belonging to the PlayOJO sister sites offering full transparency and embodying simplicity, they landed in fifth place in the list; not even the zero wagering requirement terms and conditions which are attached to the welcome bonuses and ongoing promotions were enough to warrant giving the sites a higher ranking. Instead, the top betting apps included Betway Casino, due to the sleekness of the app, 888 Casino, due to the household name reputation of the powerhouse gambling company, and LeoVegas, which has long been hailed the King of the Mobile Casino domain.
: If you have been keeping up with all of the PlayOJO sister sites news, you will already be aware that the flagship casino in the sister site family is always being rated as one of the best overall casinos in the UK, Canada, and the majority of other jurisdictions it has made itself available in. Rather than getting déjà vu by rehashing the already-rehashed words in one of those articles, we headed to the site itself to see if there was anything a little more interesting happening, and the platform didn't disappoint – the new games category has been replenished by a range of ahead of the curve games, including Dino P.D.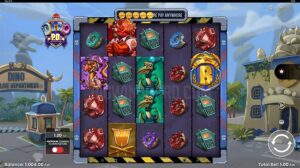 It takes quite a stretch of the imagination to envisage a police force comprised of prehistoric creatures, but apparently, the iGaming design team at Push Gaming think way out of the box. With every spin in the base game, you have the opportunity to bank up to 1,000x your wager; this payout will hit your bankroll if you are lucky enough to catch five or more Dino coins. In the free spin feature, you will really get to test your luck via the Gamble Feature, while you are spinning for free, you can easily apply win multipliers to the Dino coins, which could result in a max win of up to 10,000x. The gameplay is quite complex due to the swathes of reel modifiers which keep the action interesting, with this in mind, you may want to try the high volatility game in demo mode first.
: PlayOJO is consistently on lists of the top UK online casinos. This week, it was The Herald's turn to sing the praises of the platform, but only after they provided an overview of the gambling culture in the UK. It was noted that casino culture is on the rise in Britain, especially where online casinos are concerned. To meet the demand, many casino brand owners have supplied an array of casinos that fit every niche possible – and then some. None of the PlayOJO sister sites can seem to steal the limelight away from the staple casino that is constantly being lauded as the best overall casino. There was only one con mentioned on the list, which was that there is no bonus cash available in the welcome package. Considering that you get 50 x 10p free spins on one of the hottest video slots to ever enter the online casino scene, and none of the winnings is subject to wagering requirements, the lack of initial bonus funds shouldn't be held against the site.
Players who regularly use PlayOJO can also expect to receive cashback from their online slot and online bingo wagers, and there is an endless array of content to get stuck into – so there really is no need to sign up with any other site. In the colossal game library, you will find over three thousand titles, including live dealer games, unique match-and-win arcade games, and jackpot slots. For perspective, there are over 100 different ways to play blackjack!
: To help Canadians find the perfect online casino to play live dealer and automated Craps games, The Mercury News posted a sponsored article on the best sites for the game in Canada in 2023. All of the sites included on the list allow Craps fans to play for real money. However, notably, in the ranked list, some are better than others, and PlayOJO was named the best site overall. Other casinos were voted best for low house edges (Bodog), best for mobile players (Spin Casino), and best for Betsoft online Craps games (Bet Online). The PlayOJO sister sites have a range of first-person games and live craps games, but if you ever get bored of your favoured card game, there are 3,000 other games to explore, and you may as well try out some of the slot games considering that there are 50 wager free bonus spins on sign up, and tonnes of jackpot games. At the time of writing, the jackpots for Canadian players stood at over £25,000,000!
The only slight caveat with the best overall Craps site was that there is a lack of cash-based offers and promotions, which doesn't really stand in the favour of Craps fans – the site predominantly favours slot spinners, but there's nothing stopping you from taking advantage of these promotions too if you want to spin a set of reels brought to the platform by one of the high profile iGaming developers. All of the Craps games generate wins via a Random Number Generator, so players at PlayOJO can always rest assured that the wins are always fair.
: The blog site We Heart currently runs articles which point readers towards the best online casinos, although it is very rare for them to actually switch up the sites they celebrate. This week, on March 30th, the website published a list of the best casinos and the best slot games to play on them, paying close attention to the online slot graphics and the bonus features that can be triggered within them. PlayOJO was listed as the best online casino for slot games overall, and it should come as no surprise to anyone who has frequented an online casino recently that the most recommended game was Big Bass Bonanza; the fishing-themed Pragmatic Play hit game has been taking the iGaming landscape by storm with its heavy win potential of 2,100x and high RTP of 96.5%.
Of course, as there are 3,000 slot games available on the PlayOJO sister sites from over 60 of the top iGaming developers, you can't sign up and stick to just one online slot game – that would be like going to an all-you-can-eat Chinese buffet and eating nothing but the prawn toast! Especially as there are plenty of great games that also come with progressive jackpot prizes, you may need to get seriously lucky to win a progressive jackpot cash prize, but they have to drop sometime! Other reasons to stick with this casino are a great reputation, the high return to player rates, and the fact that there are no wagering requirements attached to the 50 bonus spins which all new players can claim.
: This week, The Portsmouth News weighed in on which online bingo sites are best for bonuses and bingo room variety. Although, it is worth noting that at the start of the article, it was disclosed that the following content was paid-for advertising. Following that, the writers, with help from PlayTogga, encapsulated how much Brits like bingo, but gone are the days when bingo lovers had to brave the chilly British weather to enjoy daubing their bingo cards. Furthermore, by their account, all of the best action is now online. PlayOJO was listed as the best overall site for bingo, which mostly boiled down to the 500 free bingo tickets available to all new recruits and the unrivalled range of high-quality bingo rooms, which come with sizeable jackpots, was also another advantage.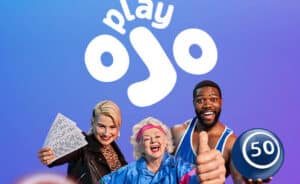 PlayOJO only lost a few brownie points with the reviewers due to the withdrawal fees that are applicable to some withdrawal methods and in the customer care department, as it is not available 24 / 7. On the brighter side, there is a loyalty scheme that gives away cash prizes and bonus spins and moneyback on wagers – regardless of the outcomes – once you have worked your way through the loyalty tiers. In the library of 3,000+ available games, there are 25 bingo rooms in addition to 100 of the top live casino games. To sweeten the deal a little more, there is a selection of 100% exclusive bingo rooms, and even after you have spent your 500 free bingo tickets, there are 5 free days of free bingo!
: On March 9th, Punch Newspapers had some thoughts on which are the best Canadian online casinos for amazing gameplay and high payout rates. What many casino newbies fail to consider when scouting for a new casino is the overall payout rate for the casino itself. If that rate is too low, you can consider that as a major red flag and take note of the alarm bells that are sounding! Instead of only suggesting which new casino players should throw their details into, Punch Newspapers also went out of its way to also point its readers to the best game on the site. PlayOJO was named the best overall casino, and the best online slot game on the site was considered to be Big Bass Bonanza by Pragmatic Play and its subsidiary studio Reel Play Games.
Of course, new players at the PlayOJO sister sites can feel free to explore the 2,000+ games featured in the game library while taking advantage of the welcome package, which consists of 80 wager-free bonus spins. One of the only complaints about the site was that the site is a little bit cluttered. Yet, this tends to be listed as a negative of any casino that delivers a decent number of games and bonus incentives to try them. PlayOJO was also recommended for its unparalleled number of blackjack channels and mobile playability. Whether you want to download the app or hit the casino via your mobile web browser, you won't need to make many compromises.
: This week, in a Brand Spotlight article, which was written as sponsored content, WRTV covered the top online casinos that accept PayPal in 2023. There is certainly no shortage of articles on the same subject, and it is fairly suspicious that every piece seems to champion a different set of online casinos. Apparently, the WRTV writer did all the heavy lifting to check out which casinos are the hottest for PayPal users, and they concluded that the best overall option was PlayOJO. Others were ranked as the Most Reputable (Mecca), Best For Live Dealer Games (Casumo), and Best for Bingo (Two Fat Ladies). In the review of the best overall site, WRTV disclosed that there are over 3,000 casino games in the game library, many of which were brought to the platform by leading developers, including Play N Go and NetEnt, and all new players will receive 50 free spins for signing up.

As the PlayOJO sister sites have been around since 2017, this was taken as a positive, as was the always-available nature of the customer service team and how the mobile experience easily rivals any competitors. WRTV only had one negative to say about the website, and that complaint revolved around the design of the user interface. Although the review didn't feel the need to expand on what they didn't like about the user interface, they chose to just proclaim that the design "could be better". It would also seem that the banking side of the casino also disappointed by making the minimum withdrawal £20, double the value of the minimum deposit.
: On the 21st of February Punching.com, which describes itself as the most widely read newspaper, suggested the best PayPal casinos available to UK players. The casinos were ranked through several factors, including the diversity in the game library, the bonuses available to new and existing members, and how fast PayPal transactions are. Even though many online casinos now give players the option of withdrawing their cash into their e-wallet, the withdrawal times vary massively, which is largely due to how long it takes for the casinos to approve the transaction. While some transactions can be approved in under 10 minutes, with some, it can take up to 72 hours. Additionally, some casinos opt to apply a withdrawal fee to their transactions.
PlayOJO was named the best overall PayPal casino as there was only one item in the "con" list; the lack of deposit match bonuses. Yet, what PlayOJO sister sites lack in deposit match bonuses, they more than make up for with the free spin offers, which are free from wagering requirements. Other reasons for the site being named the best overall PayPal casino include the choice of over 3,000 games, the online bingo experience that is described as excellent, and the excellent reputation among customers. If you have spent any amount of time researching online casinos on Trustpilot, you will know that most online casinos don't have to do much to receive angry 1-star reviews. The no minimum withdrawal ethos is also a reason why the site is so popular among UK players.
Can PlayOJO Be Trusted?

★★★★★
PlayOJO is a 4 Star trusted casino.
1. UKGC License

PlayOJO is covered by the licence that Skill on Net Ltd holds with the UK Gambling Commission with reference 39326.

2. UKGC Fines

The UKGC concluded an investigation into Skill On Net in May 2023, and found that it had broken licence conditions related to money laundering prevention, social responsibility, and interactions with customers. In response, Skill On Net divested itself of £105,650 and settled the matter for £305,150 rather than facing further action. .

3. Customer Service

PlayOJO offers live chat support and email support, but there's no telephone option and live chat isn't 24/7.

4. Trustpilot Score

After over 12000 reviews, PlayOJO's Trustpilot rating is 2.6 out of 5. That's an average score for a casino.

5. Company Location

Skill on Net is based in Cyprus, but the company is trusted because of its UK licence.

6. Visible T&C's

Terms and conditions aren't listed in full on PlayOJO's promotions, but that's partially because they come with very few strings attached.

7. Social Media Presence

You'll find official PlayOJO accounts with every major social media platform including Twitter, YouTube, Facebook and Instagram.

8. Number of Sister Sites

Skill on Net Limited operates more than fifty PlayOJO sister sites.

9. Games portfolio

PlayOJO works with more than twenty providers and hosts over two thousand games.

10. Gamstop links

There's a link and Gamstop logo on the PlayOJO homepage.

Overall SCORE >

★★★★

★ – 4/5 Stars
PlayOJO Review 2023
PlayOJO is such a familiar casino that it's tempting to believe that it's already been around forever. It has a massive profile, it's very popular among players, and it has an infectious advertising jingle. Some of you are no doubt humming "Play-Oh-Joe" in your head at this very moment while you read these words. Such is the level of PlayOJO's familiarity that it's hard to believe that it's only been online since 2017. It's achieved a lot during that time, including the receipt of several major awards while becoming the most popular casino in places like Sweden and Denmark. It's not quite the most popular casino in the UK yet, but it might eventually get there if it continues on its current trajectory. PlayOJO claims to be the UK's fairest online casino. That's a bold claim to make, so can they back it up? Let's see.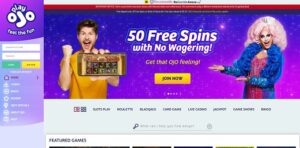 PlayOJO Welcome Offers
There are two welcome promotions at PlayOJO, but you can only choose one of them, so make your choice wisely. The first is a conventional online casino welcome package that comes with some customer-friendly non-conventional elements. Register an account with PlayOJO and make a deposit of at least £10, and you'll receive fifty free spins to use on the Book of Dead online slots game. If you win anything from those free spins, it's yours. All winnings are paid as cash rather than bonus funds, and there are no wagering restrictions at all. Short of physically giving you money for signing up, it's hard to see how PlayOJO could play any fairer than that. The free spins are locked at a value of 10p each, but one shouldn't look a gift horse in the mouth.
If you don't want to take the casino welcome offer, you don't have to. You could choose to take the bingo welcome offer instead. That's a package of fifty free bingo tickets, ten free casino spins thrown into it, and free bingo for three days. The requirements for entry are the same – you need to deposit £10 in a new PlayOJO account to qualify for the offer. Once you've done that, your fifty free bingo tickets are valid in the site's Amigo Room at a value of 25p each. Anything you win from them is yours to keep in cash, with no wagering or withdrawal restrictions. Free spins are valid on the Starburst online slots game, and the special "Launch Pad" bingo room is open to you for 72 hours.
Players in Northern Ireland should note that, unfortunately, these promotions are not available to them.
Monthly Promotions
PlayOJO has a long-term reward program, but the whys and wherefores of it are a little vague. The reward program is called "Kickers", and it is pitched in the promotional text of the website as "special perks" that are given out to players in recognition of how much they play and how much they spend. These rewards and promotions are allegedly hand-picked. Every player is guaranteed to get one every day, but whatever they receive will last for just 24 hours before it expires and is removed from their account. The only thing you'll always find in the "Kickers" part of your account at PlayOJO is "Reel Spinoffs," which is a daily allocation of free spins on a selected online slots game. The total number of wins you rack up with these free spins is listed on a leaderboard, and prizes are handed out to the top three players.
In addition to this, many of the online slots and games at PlayOJO come with a feature called "OJO Plus." Any game covered by OJO Plus guarantees a certain amount of cashback on losses. The amount of cashback you'll receive isn't enormous, but it's better than nothing, and it comes with no strings attached. The OJO Wheel can be spun every day to pick up a random prize, and OJO Prize Twister works in almost exactly the same way.
PlayOJO even has a "hot and cold" feature, which tells you which of its online slots are paying out regularly and which haven't paid out for a long time. There's no guarantee that a hot slot will stay hot or that a cold slot will warm up soon, but the clarity of information is appreciated. It's very difficult to say whether PlayOJO is the fairest casino in the UK because there's some subjectivity to the question, but very few casinos make as much effort to be transparent.
Pros and Cons of PlayOJO
Pros: PlayOJO doesn't apply any wagering restrictions against any bonus funds, ever. All bonus winnings are paid in cash. This is such a simple thing, and yet so few online casinos do it that it makes PlayOJO sound extremely generous. This is a massive website with an extensive bingo and online slots range, and it does its very best to be fair and transparent about its operations. It's hard to ask for more. 
Cons: OK, if we were to ask for more, we'd ask for better customer support coverage. A site of PlayOJO's size should be able to pay for someone to answer telephone calls and failing that, there's no good reason why live chat support can't be 24/7. PlayOJO is available internationally, so it's not like there's a time of day or night when the site will be quiet. A little more clarity about what the PlayOJO daily "Kickers" might contain wouldn't go amiss either.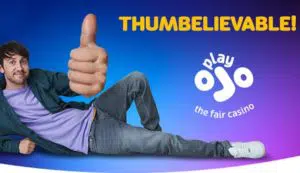 Featured Slots and Casino Games
PlayOJO is a land of plenty when it comes to online slots and bingo, but even in a land of plenty, there are some titles that stand out above all the rest. We speak, of course, about the most popular online slots in all of PlayOJO. There's a whole category dedicated to them, and while the contents of that category might change occasionally, we can generally rely on seeing the same names in there more often than not. There are some all-time classic slots in the "most popular" section at PlayOJO, and here's a brief overview of what we saw when we visited the site to write this review. 
Book of Dead: In a marketplace swamped by Egyptian-themed online slots, there's one online slots game that stands out head and shoulders above all the rest. It's "Book of Dead" by Play 'n Go, and it doesn't stand out because of its visual beauty or its bold use of the theme. It stands out because it was the first popular game to use the "Book of" mechanic. Every experienced online slots player has encountered this mechanic at least once and probably far more often. When the free spins feature is triggered, a base game symbol is selected at random and becomes an expanding symbol for the duration of the feature. Trigger the feature a second time, and you'll get two expanding symbols, and so on. Simple, effective, potent. 
Wolf Gold: If you don't believe us that Pragmatic Play's Wolf Gold is one of the greatest online slots games of all time, believe the multiple industry awards panels that fell over themselves to throw "game of the year" awards at it in 2018. While the atmospheric canyon setting of Wolf Gold can take some of the credit for the slot's popularity, most of the credit has to be given to the "hold and win" full moon mechanic, where the reels lock into place, and the only objective is to respin more and more moon symbols until you either fill the grid or run out of luck. It's another example of simplicity winning out over convoluted bonus features. 
PlayOJO Megaways: This is what the kids would call "a flex." There aren't many online casinos that have enough clout to persuade a studio like Iron Dog to make a Megaways online slots game for them, but PlayOJO has enough clout, so here's the game. It's a fairly basic Megaways slot in truth, including the standard 117,649 paylines on a 6*7 grid with avalanche wins and a multiplier than becomes progressive during free spins, but that isn't the point. The point is that this highly volatile slot is covered in PlayOJO's branding, and it's still one of the most popular online slots at a site that has well over one thousand to offer. If that doesn't tell you how popular PlayOJO is, nothing will. 
PlayOJO is nothing if not a modern online slots and casino site, so it won't surprise you to hear that it also offers live game shows with in-studio presenters along with card games and a full live casino. 
Deposits and Withdrawal Methods
PlayOJO has a dedicated banking page, which is another thing we love about this casino site. That page has a broad spectrum of payment options for players to consider. Every major UK casino accepts Mastercard debit and Visa payments, and PayPal is becoming increasingly popular, too. All three of those methods are accepted at PlayOJO. PayPal isn't the only e-wallet on the menu, though, as Neteller, ecoPayz, Skrill, and MuchBetter are also accepted. Maestro cards are welcome, and so are Paysafe cards. You can even use Switch or Solo, which is a real rarity with online slots websites. None of the PlayOJO sister sites has as much choice in terms of payments as PlayOJO, and we can't help but wonder why.
Where possible, PlayOJO allows for instant withdrawals. Your best chance of getting an instant withdrawal is with an e-wallet or if you have a Visa card with Fast Funds approved. Other debit cards might have to wait up to three working days, and if you choose to use bank transfers to make withdrawals, you're more likely to be waiting closer to five working days.
Customer Support and Licensing
PlayOJO's live chat support team is available from 6am until midnight every day, so it's only the most committed of night owls who might find themselves needing assistance when there's nobody available. In those circumstances, you can email support in the hope that someone might get back to you soon. There isn't a PlayOJO telephone number, which is regrettable.
For UK customers, PlayOJO has a licence with the UK Gambling Commission under account 39326, held by Skill on Net Limited.
PlayOJO – The Verdict
We almost never give five-star reviews to online casinos because there's always something to improve on, but we very nearly did so with PlayOJO. It's only the lack of telephone-based customer support and the fact that live chat isn't a 24/7 feature that held us back from doing so. This is an excellent online slots website and one of the best online casinos available to UK players. We found very little to dislike about it, so we're confident that if you enjoy online casinos, you're going to enjoy PlayOJO.
What are players saying about PlayOJO?
Here are our condensed/reader's digest summaries of recent player reviews of PlayOJO. The reviews are real, but we've edited some of the comments to keep them brief.
22-Aug-2023 by Rocky:
I had a great time playing at PlayOJO. The games were fun, and the support was helpful. I'll definitely be back!

– source: TrustPilot

22-Aug-2023 by Corinna:
I'm disappointed with the service. The withdrawal process was slow, and I had to contact support multiple times. Not a pleasant experience.

– source: TrustPilot

22-Aug-2023 by Kolton:
I love the variety of games on this site. The bonuses are generous, and I've had some good wins. Highly recommended!

– source: TrustPilot

22-Aug-2023 by Chance:
I found the site to be average. The games are okay, but the withdrawal process could be faster. It's not the best out there.

– source: TrustPilot

22-Aug-2023 by Rob:
I'm really impressed with PlayOJO. The site is user-friendly, and the support team is excellent. I'll be playing here again!

– source: TrustPilot

22-Aug-2023 by Liz:
I had a terrible experience with the customer service. They were unresponsive and unhelpful. I won't be returning.

– source: TrustPilot

21-Aug-2023 by Tracey:
PlayOJO is one of my favourite online casinos. The games are exciting, and the payouts are fair. Thumbs up from me!

– source: TrustPilot

21-Aug-2023 by Noelle:
I had issues with my withdrawal, and the support team was not helpful. I'm very frustrated with the service.

– source: TrustPilot

21-Aug-2023 by Pino:
I enjoy playing at PlayOJO. The site is easy to navigate, and the games are fun. I've had no issues so far.

– source: TrustPilot

21-Aug-2023 by Keara:
I'm not happy with the service. The games are fine, but the customer support is lacking. I had to wait a long time for a response.

– source: TrustPilot
PlayOJO Sponsorships
PlayOJO does more advertising on the radio than it does on television. We mentioned earlier that PlayOJO has a distinctive advertising jingle, and you might well have heard it while tuning into your preferred radio station late at night. You may still have heard it on late-night television commercials, though, as while PlayOJO isn't a prolific advertiser, it still takes advantage of opportunities as and when they arise. Televised promotions were more important in the casino's first couple of years of existence when dominance of the Scandinavian and European casino scenes was achieved quickly, but the UK market proved to be a little harder to crack. Even then, though, TV played a role in PlayOJO reaching its initial Swedish audience. It was the official sponsor of a popular Swedish television series called "Paradise Hotel," which got the casino's name in front of a large audience.
Before we move on to checking out PlayOJO television commercials that you may have seen in the past, we wanted to make you aware of the existence of the PlayOJO blog. It's not so much the blog itself that might be of interest to you – it's full of generic "how to play casino games" content of the kind that you're liable to find at almost any online casino website – but the presence of the official PlayOJO podcast. Various gaming experts show up as guests on the podcast to give tips for casino games – especially table games – and all the latest news in the industry is discussed and reviewed. The topics covered go beyond the confines of PlayOJO, so if you like to stay abreast of what's happening within the industry, it's worth a listen.
PlayOJO TV Adverts
We promised you television commercials, and we don't intend to disappoint you. Commercials for casinos and online slots websites can often be more effective than we imagine them to be. With the right jingle or the right memorable character, they embed themselves in our heads whether we're conscious of them or not. Check out this set of screenshots and descriptions, and see how many of the PlayOJO commercials of the past you remember.
2021 – The Masked Singer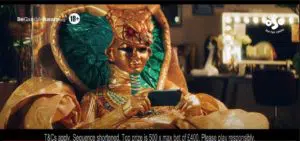 Those of you who read through our entire PlayOJO sister sites section earlier will be aware that one of the PlayOJO sister sites is Masked Singer Games. That site is quite an elaborate way of dressing up the official Masked Singer online slots game, which was the subject of this 2021 PlayOJO commercial. It aired while the second series of the reality and talent show was airing on ITV. In the commercial, the show's Pharoah character takes a time-out from filming to sit around in his costume and play the official game on his mobile phone. Viewers are informed that they can win up to £200,000 from playing the game, and then they're gifted to a bizarre dance routine to help ensure that the commercial sticks in their memory. The Daily Mirror said that the sponsorship deal between The Masked Singer and PlayOJO "sparked outrage," which might have been just a pinch of an exaggeration.
2020 – Thumbs Up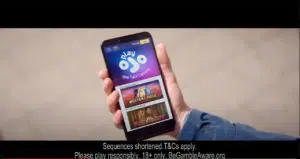 PlayOJO receives better reviews than 90% of other online slots websites and casinos at Trustpilot. It's very hard for casinos to achieve a score much higher than 3.5 out of 5 with the website because players have a habit of only leaving reviews when they've lost money, and they're angry, but PlayOJO has done it. That's a fact worth celebrating – and this advert celebrates it. It isn't just Trustpilot that's full of happy PlayOJO customers – other customer review sites also give PlayOJO a positive score. The commercial gives us a brief overview of the glowing reviews and plays with the idea of PlayOJO getting a "thumbs up" – the universal symbol for "OK," "yes," or "job well done." It might be a little conceited to sing your own praises, but if you can't give yourself a pat on the back every now and again, who will?
2020 – PlayOJO Bingo With No WR
We've spent so much time talking about PlayOJO as a casino website in this review that you may have forgotten that the site also thinks of itself as a bingo specialist. That's why it made this TV commercial in 2020 and devoted the entire running time of the commercial to its bingo portfolio or, more specifically, the bonuses it offers in its bingo games. PlayOJO was very keen to let bingo players know that they'd get cashback on all of their bets regardless of whether they win or lose and that all of the bonuses they offer come with no wagering restrictions and no string attached. That's an offer that's still valid today. There's a lot of dry content in this commercial, but PlayOJO manages to keep it entertaining with the help of some lively animations and a few larger-than-life characters. The use of those characters means you'll probably still be paying attention when you're told that PlayOJO has an "equaliser" rule, meaning no player is any more likely to win a bingo game than any other.
2019 – Find Your OJO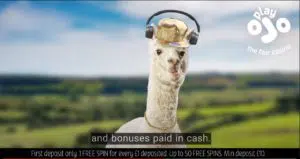 Who knows what "Find your OJO" means. It's the slogan of this commercial from 2019, but what do those words mean in a sentence, and what does it have to do with a talking alpaca wearing headphones? We might never know the answers to those questions, but we do know that people will remember that they saw a talking alpaca. PlayOJO will have hoped that remembering the alpaca is enough for viewers to remember that it told them the casino has zero wagering requirements and pays out all of its bonuses in cash. The commercial signed off with the slogan "the fair casino," so this was the first use of the motto that PlayOJO still uses today. It's a textbook example of a company attempting to use surrealism to sear itself into your brain, but companies use commercials of this kind for a reason, and this one worked well for the (at the time) fledgling casino.