PokerStars Casino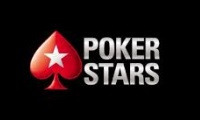 PokerStars Casino sister sites include Bet Stars UK and PokerStars UK.
PokerStars Casino (pokerstarscasino.uk) is operated by Stars Interactive Limited, Douglas Bay Complex, King Edward Road, Onchan, Isle of Man, IM3 1DZ.
Sites like PokerStars Casino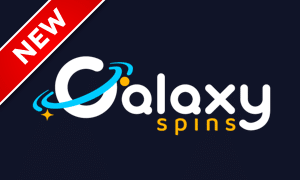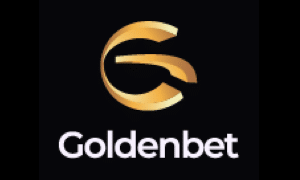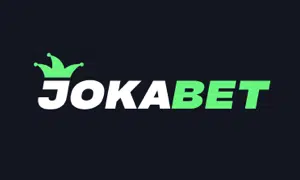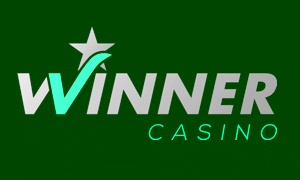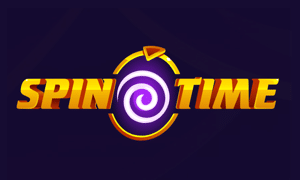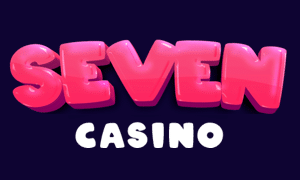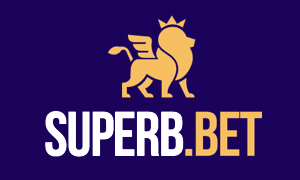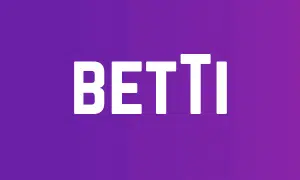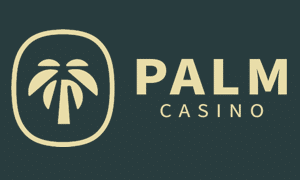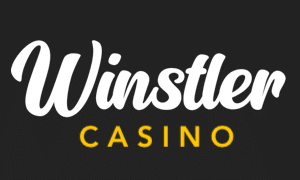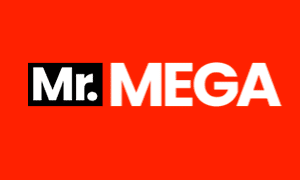 Pokerstars Casino Sister Sites 2023
PokerStars
On the surface, PokerStars UK seems like a generic poker site that provides both classical poker titles as well as casino games online. However, visiting the site, players get to know that PokerStars UK is in a league of its own, and has been endorsed by countless influencers, boasts a huge player base and provides more than 600 games on their site, all of which can be played right on their site in a hassle-free environment.
Aside from video slots and both classical and modern poker, this PokerStars Casino UK sister site is also home to a lot of live dealer games and revives the classical essence of casinos that gave players feelings of intoxicating euphoria in the good old days.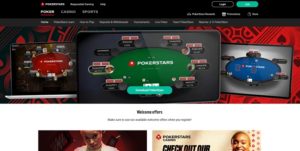 Can PokerStars Casino UK be trusted?

★★★★★
PokerStars Casino Uk is a 3 Star trusted casino, here's why
1. Number of sister sites
OK – There are only 3 sister sites of PokerStars Casino Uk currently operated under Stars Interactive Limited.
2. Age of Site

6 YEARS – The casino has spent a considerate amount of time in the industry and is considered a trustable option overall.

3. Clarity of images

EXCELLENT – The layout of the site is perfectly managed and appears very enhanced.

4. UKGC licence

YES – It is regulated under the strict laws provided by UKGC.

5. MGA or GIB licence

YES – An additional License No. MGA/B2C/213/2011 is acquired by the casino.

6. Curacao licence

NO – It does not own a Curacao Licence for maintaining a good reputation overall.

7. Trustpilot page and score

YES – It is reviewed on the Trustpilot page, but obtains a poor score of 1.2.

8. Responsible Gaming logos

YES – PokerStars includes responsible gaming logos at the bottom left of the site.

9. Player Feedback

BAD – Almost every other player has complained about the customer service and bonuses in the reviews.,

10. Wikipedia Page

YES – The casino can be easily found on the Wikipedia page.

Overall SCORE >

★★★

★★ – 3/5 Stars
PokerStars Casino Uk has some doubtful aspects, depsite being an infamous website
PokerStars Casino Review 2023
Many know PokerStars as the largest real-money online poker website in the world. They also offer an online casino experience with PokerStars Casino (www.pokerstarscasino.uk).
PokerStars Casino Welcome Offers
As of 2021, new players can receive a £10 bonus without providing a deposit. With this £10 bonus, they have a chance of winning up to £100. To qualify for this welcome offer, players must register for PokerStars Casino UK and verify their account. At times, players are requested to provide copies of their ID for account verification purposes. Within five minutes of successful verification, players will receive the £10 bonus in their accounts. The bonus must be redeemed within 7 days of receiving it. To convert this bonus to cash that is eligible for withdrawal, players must earn 50 redemption points before the bonus expires. Redemption points are earned by wagering real money. Players can use this bonus to play slot games, however, the maximum winnings is £100 cash. If a player wins over £100, the excess winnings will be voided.
Monthly Promotions
PokerStars Casino UK offers several periodic promotions. One of their promotions is the 'First Deposit Offer'. This promotion provides players with 50 free spins once they deposit £10 or more using a debit card (Visa or Mastercard) and wager £10 on slot games. This must be done 14 days after opting into the offer. The 50 free spins can be used to play Tomb of Ra Classic.
Pros and Cons
The pros of PokerStars Casino:
They provide all types of slot games, from classic slots to modern progressive jackpot slots.
Their apps are available for mobile devices running on iOS or Android. Their apps are free for players to download.
The cons of PokerStars Casino:
Their website does not have a distinct theme; thus, they are not the most visually appealing online casino.
They only accept four currencies: US Dollar, Euro, Canadian dollar, and Pound Sterling. Players who would like to use other currencies will need to convert their money to one of the accepted currencies.
Featured Slots and Casino Games at PokerStars Casino
PokerStars Casino UK has a section dedicated to their featured slot games, so players will never be at a loss on what games to play. In January 2021, their featured games include Fishing Frenzy by Reel Time Gaming and Cat Wilde and the Lost Chapter Play n Go. Fishing Frenzy will appeal to the child at heart with its cartoonish fishing theme. It features a 5 x 3 reel layout that many players will be familiar with. Cat Wilde and the Lost Chapter puts the spotlight on Cat Wilde, the daughter of one of the most famous Play n Go slot characters Rich Wilde. Players will join Cat on an adventure through a 5-reel slot game with an Ancient Egyptian theme.
Deposit and Withdrawal Methods
PokerStars Casino UK accepts 15 deposit and withdrawal methods for UK players. The payment methods available to players outside of the UK will vary. These methods include the most popular payment methods Visa, Mastercard, and Paypal. The minimum deposit accepted by this online casino is £10.
Customer Support and License
PokerStars Casino UK offers players a unique way to connect with their customer support. On the 'Help' section of their website, players will find a Virtual Personal Assistant. The Virtual Personal Assistant is a help bot that will automatically respond to any queries that a player may have. If the player writes, "I want to contact support" to the Virtual Personal Assistant, she will help the player contact the PokerStars Casino UK customer support team directly.
PokerStars Casino – The Verdict
This is a worthy extension to the main PokerStars brand. They have an attractive welcome offer that provides players with a bonus even if they haven't paid a deposit. They are also on the cutting edge in terms of technology with their apps for both iOS and Android mobile devices, and their Virtual Personal Assistant to respond to any questions a player may have.
About PokerStars Casino UK
World Domination
You can't always believe everything you read on Wikipedia, but you can believe the first paragraph of its entry about the PokerStars casino. This is, without a shadow of a doubt, the world's biggest online poker site. It has a market share of more than 66%. Think about how many online casinos you're aware of that offer poker, and then think again about how incredible that number is. For two out of every three players, when they think about playing poker on the internet, they think about PokerStars.
If you're still struggling to picture how big a deal PokerStars is, we'll try to put it in context with a few figures and statistics. The PokerStars UK Facebook page has more than two million followers. Twenty thousand people follow the UK Pokerstars Twitter account. Over on YouTube, which is a platform that's notoriously difficult for casino and gambling companies to attract followers on, PokerStars has just under 1.2m subscribers. The usual limitations don't apply to PokerStars. This is a casino and gaming brand that's taken over the world.
The Moneymaker Effect
Poker has a growing reputation as a spectator sport. There are still far more people who think they're good at poker than there are people who are genuinely good at poker, but anyone who plays the game regularly probably also watches it to pick up tips from the pros. The best place on the internet to watch it is the PokerStars YouTube channel, which is why it has so many followers.
The current popularity of poker is down to something called "The Moneymaker Effect" – a recognised poker phenomenon that has its own Wikipedia entry. In 2003, Chris Moneymaker won the World Series of Poker tournament. He did so after qualifying for the prestigious tournament via an online poker contest at the PokerStars website. Never in the history of the game had anyone come through online qualifying to win the World Series of Poker competition before. It sent out the message that anyone can win the big tournaments, not just those who play professionally. Suddenly, everybody wanted to be a poker player.
Celebrity Friends
Most casino websites have to offer money to celebrities to persuade them to advertise their brand. For Pokerstars, celebrities come to them wanting to compete for the company's celebrity team. There's an official "Pokerstars Pro" team of players who complete in all the major tournaments, but PokerStars also has two celebrity teams. Their reasoning is probably that everywhere the celebrity teams go will create media attention for the casino brand, and it's a strategy that works.
The first celebrity PokerStars team is called, appropriately enough, "Friends of PokerStars." The second is a sports-themed team called "SportsStars." Membership of the teams has changed a few times over the years, but the last time the celebrity team competed in an event, it was headed by the American comedian and movie star Kevin Hart. Legendary gold-medal-winning sprinter Usain Bolt had the same honour for the "SportStars" team. Listing the former members of both teams is a little like going through a "who's who" of who's been famous since the turn of the century, including Boris Becker, Cristiano Ronaldo, the first Ronaldo, and Rafael Nadal.
Neymar Jr, Brand Ambassador
The marketing department at PokerStars must have found that endorsement and associations with big stars from the world of sport are the best way to attract players to their casino. That's why they spent big money on recruiting global football icon Neymar jr as a "cultural ambassador" in 2020. The 29-year-old Brazilian forward, formerly of Barcelona and now of Paris Saint Germain, is one of the most recognisable players in the world after Lionel Messi and Cristiano Ronaldo. According to PokerStars, he plans to become a professional poker player when he eventually retires from football and will be sponsored by PokerStars when he does so.
Whether there's any truth to the idea of Neymar becoming a professional poker player or not is up for debate. There must be something to the idea of him loving the game, though, as his dog is called "Poker." The important thing from PokerStars' point of view is that they get to use Neymar in advertising, and that's a big deal for them and for their audience. He makes regular appearances on the PokerStars YouTube channels, either showing off his card skills or answering questions from fans. The deal between Neymar and the casino is thought to be a long-term one, so he'll continue to appear in their promotional material for the foreseeable future.
Epic Advertising
PokerStars doesn't really need to spend money on advertising. It gets all the attention it needs through its endorsements and celebrity partners, and it can make news in its own right. Because poker is now covered like a sport by some television networks and newspapers, news of a big win in a PokerStars tournament tends to get picked up by mainstream publishers. Nevertheless, the company continues to advertise on television – and shows a very dramatic flair when doing so.
The most recent PokerStars TV campaign was called "Epic Downtime" and featured Alfonso Steele in the starring role. It's a rare outing in a leading role for Steele, who's better known for his work as one of Hollywood's favourite stuntmen. In truth, the work he does in the commercial turns out to be something of a busman's holiday for him.
Steele emerges through a door onto the roof of a high-rise building, dives through a waiting crowd of zombies, and then launches himself off the rooftop onto a bouncy castle waiting far beneath him. A director shouts "cut," and suddenly we realise what's going on. Steele is shooting an action movie, but he's done for the day. A cart comes to pick him up and take him back to his caravan, and while Steele's waiting to get there, he plays PokerStars games on his phone. The message is that a man like Steele needs constant excitement, and when he's not getting it from performing stunts in films, he gets it from the PokerStars websites. He's probably the least famous person we've mentioned in connection with PokerStars in this article, but the commercial is still effective.
What are players saying about PokerStars Casino UK?
Here are our condensed / readers digest summaries of recent player reviews of PokerStars Casino UK.
13-Feb-2021 by Benjammin:
I signed up after seeing their advertisement about their offer in which you can easy $50 as soon as you bet 1$, but they do not tell you that you have to make a deposit for an opt-in. – source: AskGamblers
07-Jan-2021 by Ernie:
They have the worst customer support on the planet, but that's not even the worst part. The withdrawals on these casinos are just trash, and they will try with all their power to not pay you. – source: TrustPilot
18-Dec-2020 by Paul:
My experience wasn't good at all. I'm a dedicated poker player, but every time I get a deposit in, they freeze my accounts and funds and start demanding my documents for verification. – source: TrustPilot
11-Dec-2020 by Luis:
I started playing here because of the free chips they were offering but this was a very long time ago. Their deposit is bad as their withdrawals now and there are no free chips in the games. – source: AskGamblers
15-Nov-2020 by David:
They have many games but I usually like slots, but the cashout on the slots are just ridiculous and their staff will never respond to you in time. – source: TrustPilot
14-Nov-2020 by Anthony:
This is the worst site, I hate them because when I deposited and won some they did not give me my winning, and it's been more than six days since that.– source: TrustPilot
10-Nov-2020 by Lulian:
They are just scamming their own players, there games and tables are rigged and they will never let you win because at the end the right cards will aways serve for the house. – source: TrustPilot
29-Sept-2020 by Carl:
This is in my top 3 casinos, and I really like them. They have a wide range of slots and other live games, and also gave me a bonus almost every week as a reward for being loyal. – source: AskGamblers
29-Sept-2020 by Stefen:
They are the best in business because they have all the best games and their website is stable as fine. There is nothing to complain about this online casino. – source: AskGamblers
22-May-2020 by Jim:
The only good thing about this casino is their cool interface and the poker games too.  The is the customer support is nowhere near good since their live chat and email response don't even exist. – source: AskGamblers