Posh Bingo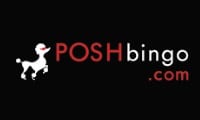 Posh Bingo is a Broadway Gaming bingo site. Posh Bingo sister sites include Celeb Bingo, Dotty Bingo, Bingo Loft, Casino Fantastico, Monkey Bingo, Frozen Bingo and many more. 
Posh Bingo (poshbingo.co.uk) is operated by Broadway Gaming Limited of 16-20 Hospitality House, Cumberland Street South, Dublin, D027 097, Ireland.
Sites like Posh Bingo







Posh Bingo Sister Sites 2022
Bingo Street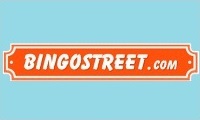 For a bingo or casino site to be successful, the first thing it needs to do is to stand out when compared to its sister sites. That isn't a problem if Bingo Street is typical of the Posh Bingo sister sites because this is a bingo site that looks like it's crying out for attention from a web designer versed in the style of the 2020s. There's a stale air about Bingo Street as if the site has been forgotten about. Most of the bingo sites on this network have at least a few online slots as a side serving to go with the bingo rooms, but Bingo Street doesn't. In fact, it doesn't list any games at all save for five variations of bingo. Bingo Street wasn't a priority site back when it was one of more than two hundred 888 bingo sites, and it doesn't look to have gained a promotion since joining the ranks of the Broadway Gaming bingo sites. While we expect that Broadway will eventually get around to all of its latest acquisitions and show them a little love and attention, it might be better to cut its losses with Bingo Streetr. There's almost nothing to do at the site, and we have difficulty believing there's anybody still playing here at all.
Bingo Ballroom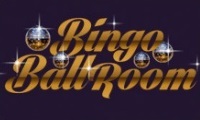 Bingo Ballroom has been online since 2007 and has seen the whole online bingo and casino world change around it. One of the biggest changes it's ever seen has happened within the past twelve months. Like Posh Bingo and Bingo Street, Bingo Ballroom is an ex-888 UK bingo site. It's one of around 100 Broadway Gaming bingo sites that were acquired at the same time in a multi-million-pound deal that was first floated as a possibility at the end of 2021. The offer was ultimately accepted and went through in mid-2022, creating several new Posh Bingo sister sites as the old 888 range was blended with the existing Broadway Gaming range. We're talking about all this because there isn't a huge amount to say about Bingo Ballroom. It has a glittery dance hall atmosphere and comes with slots to go with its bingo games, but it's still not in the upper echelons of the Posh Bingo sister sites. Still, we've heard the Roller Coaster bingo room can be a lot of fun, even if it clashes badly with the ballroom theme. All the ballroom stuff is just window dressing – you'll find the bingo content you're looking for halfway down the homepage.
Celeb Bingo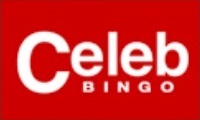 Celeb Bingo was made with the same bingo site design template that birthed Bingo Ballroom back when it was an 888 bingo site, but Celeb Bingo has a slightly more original theme. Rather than focusing on celebrities – which is what the name implies at first glance – it's the only bingo site we can think of to feature a paparazzi theme. Keep your eyes peeled for the stars as you make your way from bingo room to bingo room at this Posh Bingo sister site. It's yet another site that's become a Broadway bingo site after starting life elsewhere, but Celeb Bingo is a little different to sites like Bingo Street because it could still have value to its new owners. The bingo rooms at Celeb Bingo still appear to be busy for the main part, and the site still regularly receives new online slots from some of the top providers in the business. We would suggest that the graphics could do with a little updating if we were to be brutally honest, but we can certainly see how a player could have fun at Celeb Bingo. The 90s Extreme room is especially likely to be a delight for any players aged 35 or above.
Bingo Loft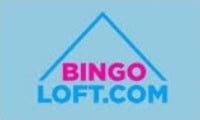 Bingo Loft is another throwback website that reminds us of the very early days of bingo and casino sites on the internet. We could have said similar things about Bingo Street, but Bingo Loft manages to pull the retro look off with a little more charm and – to our eyes, at least – still appears to be active. That's not something we can say with confidence about Bingo Street. You'll never see Bingo Loft at the top of a list of Posh Bingo sister sites based on quality, but there are at least a few people playing here regularly and slowly building up the site-specific progressive jackpots. The fact that progressive jackpots are here means that online slots are also here, which is something else that puts Bingo Loft ahead of Bingo Street in the Broadway Gaming bingo sites' pecking order. Quite why the idea of playing bingo in someone's loft ever sounded like a good idea for the theme of a bingo site is beyond us, but the name was already locked in when Broadway acquired the site from 888's bingo division. Bingo Loft is a veteran campaigner and is so minimalist that it's practically empty by modern standards, but it still possesses charm and a small base of dedicated players.
What are players saying about Posh Bingo?
Here are our condensed / readers digest summaries of recent player reviews of Posh Bingo.
04-Sep-2019 by Laura:
I recently joined this online bingo site and I am very disappointed to say that it was just a waste of time, but after a few games, they banned me. – source: WhichBingo
14-Mar-2018 by Patsy:
I am not happy with this online casino as I deposited here and never won anything. They did not give me my bonus which was very sad. – source: WhichBingo
14-Jun-2017 by Abie:
Never ever join this online casino as they are just stealing money from their players. They took away all of my money as I asked for a withdraw. – source: WhichBingo
20-May-2017 by Louis:
They just closed my account without giving me any notice or proper evidence. I just asked for my winnings as they disappeared last night. – source: WhichBingo
30-Apr-2017 by Thea:
I have been playing here for like a year now and I am just closing my account because they are gone trash. The games are being rigged and unstable. – source: WhichBingo
11-Jan-2017 by Bonnie:
I really liked this site when I joined it a month ago but now they are giving me all the worst services, the support here is becoming totally unresponsive. – source: WhichBingo
23-Nov-2016 by Susan:
There is so little range of games and some of them are also fixed, the bonus here is also useless as they never let you claim it. – source: WhichBingo
30-Dec-2015 by Kristie:
I really love this site as they have the best host on their games as well as their chats. The games are very good and they let me won many times. – source: WhichBingo
09-Feb-2015 by Ruby:
This casino looks good but has nothing good in it. They only pay to their low winners, I recently won a heavy load of money and they denied my withdraw. – source: WhichBingo
09-Oct-2014 by Melissa:
I am very disappointed to see that this type of casino is also looting their players and stealing too. They took away my winnings and blocked me. – source: WhichBingo
Posh Bingo Review 2022
Posh Bingo Casino is operated by Broadway Gaming Limited with licensing and regulation from the UK Gambling Commission. Its 180 sister sites include Dotty Bingo, Butlers Bingo, Wink Bingo and more. The site is known for offering an excellent selection of bingo rooms and casino games. This is a former 888 bingo site, so is under new ownership with Broadway as of this year.
Welcome Bonuses
Beginners will marvel at the generous welcome bonus offers on registration, which requires a deposit of £10. The deposit attracts a £30 Bingo Bonus plus a £10 game bonus additional offer. Requesting any withdrawals from due balance requires an x2 wagering for the total amount of the first deposit used to redeem the bingo bonus and the bingo bonus funds.
Website Design
Posh Bingo Casino features a poodle dog logo wearing sunglasses with a black, white and red colour theme. An appealing image of a fashionable looking woman wearing shades and current offers is displayed in giant banners on the home page. Players cannot resist checking in to confirm the site's elegance displayed by the glittering background of stars and high heeled shoe silhouettes.
Top Games and Providers
Dragonfish is the leading game provider collaborating with Posh Bingo, providing an exclusive game lobby collection. It allows players to sort favourite games in a separate tab to ease access the next time they login into the site. The Posh Bingo site has a user-friendly interface that is easy to navigate.
Posh Bingo game lovers cannot exhaust the five types of Bingo Variations starting with 90 and 75 bingo rooms playable for just 1p for a ticket. Pretty Poodle, Mystery Jackpot and Glam Monday are some of the Trendy Specials categories. In casino games, baccarat, roulette and blackjack from Evolution Gaming offer fun to players. Slots such as Starburst, Twin Spin Deluxe and others are alternatives to players who do not enjoy bingo games.
Payment Methods
Posh Bingo Casino is committed to rapidly crediting transactions to players' accounts unless wire transfer methods are used, which might take 5-8 business days for credit. The site provides an extensive selection of payout methods, including Maestro, PayPal, Visa Debit, Debit Card and others. A minimum deposit of £20 is required before a player withdraws any funds and various limits vary in the following ways: £1000 for Daily Limit, £2000 for Weekly Limit and £3000 for Monthly Limit.
Customer Support and License
Customer representatives on Posh Bingo are within reach through a toll-free telephone by players who have complaints and consultations. Instant feedback is provided within 24 hours using an email address, even when offline. The site has a FAQ support system through which new players can get a detailed report about the ideal site operations. Posh Bingo is licensed by the UK Gambling Commission and the Government of Gibraltar thanks to its status as a Broadway bingo site.
Final Verdict
Posh Bingo is an ideal site for players who love exploring bingo games for fun or making real money. There are various payout methods for deposit and withdrawal, which are fast and instant. Players are in for a treat by claiming exclusive bonus and promotional offers.
The Posh Bingo Community
Posh Bingo is home to one of the best high-class bingo communities. Players will get the chance to connect with like-minded classy players in the bingo rooms – there is plenty of time to hang around after the bingo balls are called to chat with your bingo roommates! For players who want to get even more social, Posh Bingo facilitates meet-ups between bingo fans! However, the VIP meetups are only available for VIP players, and presently, they are only limited to UK players.
Posh Bingo also remains committed to keeping its players posted on new updates and changes to the site. By heading over to the Community tab, players can check out what's new, or they can subscribe to the weekly newsletter which keeps players up to date with news of new games and new promotions. All bingo rooms are moderated by Posh Bingo's bubbly and chatty hosts, they do plenty more than just overseeing all of the interaction between the players, they enliven it too.
Posh Bingo on Social Media
As Posh Bingo is so committed to creating a thriving and engaging environment on the site, they see little need in using their resources to maintain social media platforms. Currently, they do not have a Twitter or Facebook profile – players should be wary that any profiles claiming to be them, isn't and is likely to be a scam.
Posh Bingo on Mobile
Mobile players can either play on Posh Bingo via the mobile browser or by downloading the app via the Apple or Android store. The bingo and slots mobile app was developed by Posh Bingo's original holding company, 888 UK Limited, but is now maintained by Broadway Gaming. Currently, on the Apple Store it holds a 4.1 / 5 user rating, which takes into account the opinions of over 100 different players. All of the promotions that are available via the online version of Posh Bingo are available via the app, which includes the deposit £10, play with £35 welcome bonus package and all of the reload monthly and weekly promotions. The app is free to download, and it requires IOS of 10.3 or later. After launching in 2020, the Posh Bingo and Slots mobile app has become one of the most popular amongst Apple and Android users.
Posh Bingo Expands Its Collection of Side Casino Games
While players are waiting for their favourite bingo game to start, they can always check out the nice array of side games that are on offer. Currently, there are 40 slot and casino games to try with content from NetEnt, Thunderkick, ICT and NextGen available alongside the lead provider's content. Millionaire Genie and Luck O' the Irish have become two of the most popular online slots to try at Posh Bingo, but players always get plenty of chances to find a new favourite online slot game. Posh Bingo is constantly expanding its online slot collection, most recently, it announced the release of the official Dancing On Ice online slot game by Storm Gaming. Dancing on Ice is a low-med volatility 5 x 3 reel slot that comes with 20 different ways to create winning combinations, a 95.93% return to player rate, a 20p – £20 betting range and the chance to bank up to 701150 coins. On the right-hand side of the reels, there is a feature trail, judges will hand win multipliers and there's also a cash wheel, a free spin feature and a bonus game where players will be able to test their dancing on ice skills.
Another new addition at Posh Bingo is Aztec Realm by 888 Gaming. This 2018 classic plays out on a transparent 5 x 3 reel set that allows players to get an incredible view of Aztec temples, mountains and ruins. There are plenty of bonus features that set this Aztec slot apart from the rest, including a free spin bonus game that lets players benefit from sticky wild symbols, an Aztec calendar bonus game and last but not least, access to a massive progressive jackpot. Aztec Realm isn't the only progressive jackpot online slot game at Posh Bingo, but discernibly, it is one of the best – especially when you consider the characterful graphics and animations and the chance to bank major wins in the main mode of play. The fact that games made when this was an 888 bingo site are still available now that this is a bingo site on Broadway is testament to the working relationship between the old and new owners of the site.
Posh Bingo Adverts
Bingo sites and other gambling operators are starting to cut back on their digital and TV advertising. After Posh Bingo succeeded in becoming one of the best UK online bingo sites, there was little need to embark on massive multimedia campaigns. The last TV ad was created in 2012. The cartoon ad started by announcing that Posh Bingo had a glossy makeover as pages in a glam mag flick across the screen. The focus in the ad was the exclusive and VIP nature of the site, and it finished on their iconic slogan, Play With Style. While it isn't exactly new for a casino to try to appeal to their players by selling themselves as luxe and lavish experiences, there is plenty of authenticity at Posh Bingo, it plays into celebrity culture and the magazines that celebrate them. Much more impressively, Posh Bingo retains a friendly and enjoyable air – it definitely isn't an online casino site that takes itself too seriously. However, it does come with an air of mystery, to fully browse the available games, players have to register with the casino.
Posh Bingo Idents
Posh Bingo became a household name in 2010 when an ident was featured before the intro to "Judge Judy" episodes. This ident aired before the casino got its 'glossy makeover', it shows an animated family of poodles as they all enjoy the ride on a giant slide before introducing Posh Bingo as the ultimate posh bingo site. Bingo has never been revered as a high-class form of gambling, but Posh Bingo put its fair share of work into ensuring that classy bingo players had online bingo rooms that they could call home.