Queen Vegas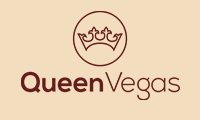 Queen Vegas sister sites include Genting Casino, Metal Casino, Swift Casino, Masked Singer Games, Zebra Wins, Spin Genie, PlayOJO, Prime Casino, Euromania, Simba Games and many more.
Queen Vegas (queenvegas.com) is operated by Skill On Net Limited, Anapafseos 1, Limassol, 3096, Cyprus.
Sites like Queen Vegas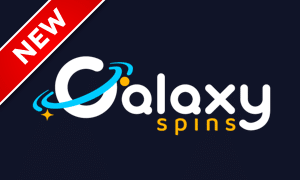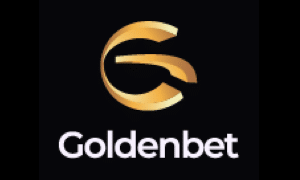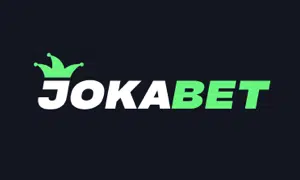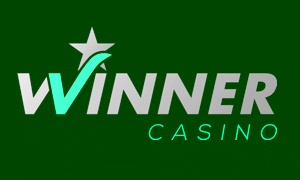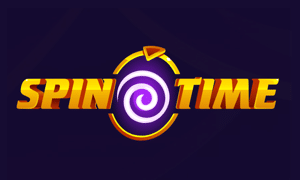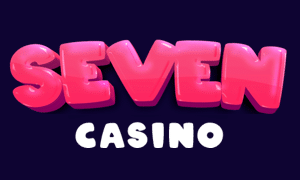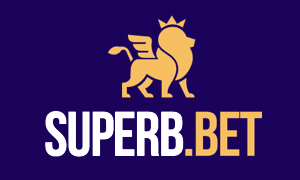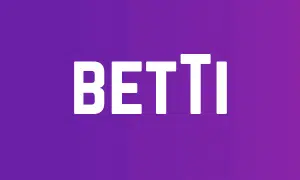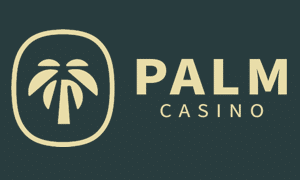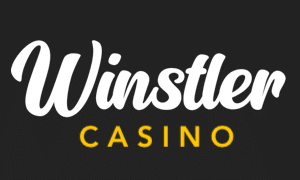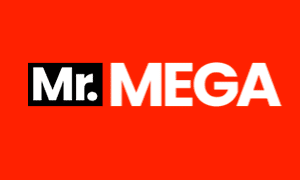 Queen Vegas Sister Sites 2023
Queen Vegas is a Skill On Net Limited casino. It's a large casino network, so there are more than fifty Queen Vegas sister sites. We've focused on the highlights of the range here, and we'll also be taking a close look at Queen Vegas with an in-depth review. If you'd rather see a full list of every Skill On Net Limited casino, you'll find it by clicking the highlighted Skill On Net link at the top of this page.
Mega Casino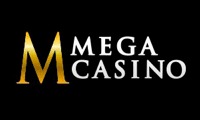 Mega Casino has a more traditional focus than any of the Queen Vegas sister sites. When you arrive on the (slightly blocky) homepage of this Skill On Net Limited casino site, you'll be greeted by playing card graphics and a list of more than 170 live casino games. That clues you in on what Mega Casino feels that it excels at, which is providing classic, table-based roulette and card games. However, the games portfolio of the site is skewed heavily in favour of online slots. There are more than 3600 of them available at the site, which is an enormous number. You won't find more anywhere else in the Queen Vegas sister sites family. The only disappointment at Mega Casino is the welcome promotion, which is worth a maximum of £50 as a matched deposit and is tied to an x60 wagering requirement. Unfortunately, high wagering requirements on bonus money are common on this casino network. The bonus can be cancelled if players don't want it, though, and there are more than enough games at this site to keep players entertained for a very long time.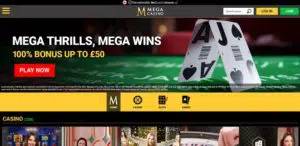 Simba Games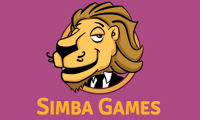 On paper, the idea behind Simba Games is a good one. Casinos that use mascot characters tend to go over well with players, and animal mascots do better than mascots of any other kind because animals are (usually) cute. However, the execution of the idea at Simba Games isn't great. Rather than using a cute cartoon lion (the one that appears in the casino's logo, for example), the casino uses somebody dressed up in a tired-looking lion costume with a face that could best be described as "depressed." As far as themes go, it's a swing and a miss. Rather than offering a matched deposit as a welcome promotion, Simba Games offers fifty free spins in return for a first deposit of £10 instead. However, the x60 wagering requirement that plagues the Queen Vegas sister sites here and makes the prospect of ever being able to withdraw anything from the bonus spins a remote one. On top of that, the games portfolio at Simba Games is far smaller than the colossal collection at Mega Casino. Simba Games might be one of the more popular Queen Vegas sister sites, but it's not one of the better ones when it comes to quality.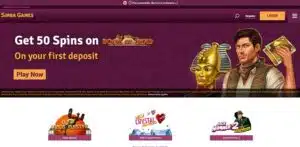 PlayMillion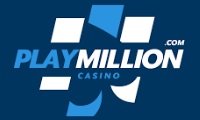 This would be a good time to point out that there are big differences between most of the casinos on the Skill On Net Limited network. There are casino networks out there where every site is made with a template, and so the differences between individual casinos don't go much further than names, logos and colour schemes. Some of the Queen Vegas sister sites were made with templates, but most of them have a bespoke look. That's commendable, but it's not always a good thing. PlayMillion is the perfect example of that. It probably looked fresh and exciting when it launched in 2011, but it's never had a redesign or a fresh coat of paint in all that time, and it's showing its age. It isn't just the appearance of PlayMillion that's dated either; the welcome promotion doesn't stand up to the far warmer welcomes you'll find elsewhere in the range. It's worth just £20 as a matched deposit bonus – and the x60 wagering requirement is present yet again. The wagering requirement is so standardised across the Skill On Net casino family that you should assume it exists at all the casinos we discuss on this page unless we state otherwise.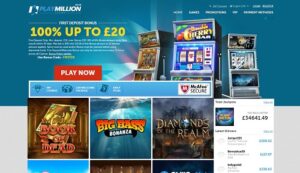 Red Kings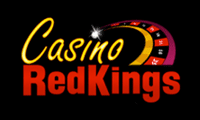 No sooner have we noted that the standard wagering requirement for bonus funds across the Queen Vegas sister sites is x60, Red Kings turns up to make a liar of us. Red Kings, which also goes by the more formal name of Casino Red Kings, has a far more customer-friendly welcome promotion than most of its siblings. As a newcomer to Red Kings, you can claim a maximum of £50 as a matched deposit, and you'll only have to wager it x30 before you can withdraw funds. That's still a challenge, but it's far less of a challenge than we've seen at the other three Queen Vegas sister sites we've looked at thus far. The requirement for wagering free spins winnings shoots back up to x60, but you only get fifteen free spins as part of the welcome package anyway, so your prospects of winning anything significant from them aren't great. Red Kings might not look like a premier-class Skill On Net casino – like PlayMillion, it's in dire need of a revamp – but it's been packed full of more than three thousand casino games. With so many great games and a solid welcome promotion, it's worth overlooking the visual shortcomings at Red Kings and giving the casino a shot.
Casino and Friends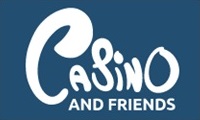 Casino and Friends is an odd name for a casino website. We understand the "casino" part, but who are the "friends?" Is it the players? It's never made clear, but we suppose the name is at least memorable. Unfortunately, what's also memorable is the fact that Casino and Friends has a fairly shabby design. It doesn't look great on a mobile screen, but it's even worse on a laptop or desktop. The terms and conditions of the welcome offer are overlaid on top of the promotion itself, which makes it hard to see what's on offer. A responsible gaming banner also cuts across the top of the logo, making the entire site look amateurish in a way that even the uglier Queen Vegas sister sites manage to avoid. That's a shame because Casino and Friends is another Skill On Net site that drops the wagering requirements on its welcome promotion to x30. It's a weak offer, though, with a minimum deposit of £20 and a maximum bonus fund of £20 amounting to what is, effectively, a small "double your money" promotion.
Lucky Niki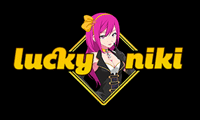 Your first question upon arriving at Lucky Niki is likely to be, "who's Niki, and why is she lucky," so let's try to answer that. Based on the animation that plays when the Lucky Niki homepage loads, Niki appears to be a ninja. We don't know what makes her lucky, but it's not the Lucky Niki welcome package. It's a mere 25 free spins for a first deposit of £10. That's such a small reward that it's barely worth having – doubly so when you factor in the wagering requirements on anything you might be fortunate enough to win. However, what Lucky Niki lacks in warm welcomes, it makes up for with promotions elsewhere. New promotions are added to the casino every day of every week, making this one of the most bonus-heavy Queen Vegas sister sites and a solid choice for anyone who likes to get "a little extra" when they're playing. In a similar vein, Lucky Niki is one of a handful of casinos on this network that operate detailed, structured VIP reward programs. If you're still on the fence about giving this casino a shot, perhaps the fact that more than £30m in progressive jackpot prizes is available at the site might make a difference.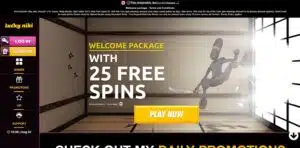 Lucky Louis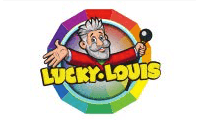 There's more than one "lucky" site among the Queen Vegas sister sites. You've already seen Lucky Niki, and now we have Lucky Louis. This is a far more modern-looking casino than almost any of the Skill On Net sites we've looked at thus far, and is hosted by a hipster-ish character with a finely manicured beard and a smoking jacket. We're going to go ahead and assume his name is Louis. Louis welcomes us to his casino with an offer of fifty free spins to play with in return for a first deposit of £10, although the same old wagering requirement problems still apply. Despite its good looks, Lucky Louis is one of the smaller Queen Vegas sister sites in terms of games portfolio and jackpot funds. There are about seven hundred slots and games at the site, all of which are displayed inside frames on the walls of Louis' house. It's a nice graphical touch that makes the casino stand out. The total jackpot pool at the site when we visited it to write this mini-review was just over £6m, although the amount was listed in Euros.
Masked Singer Games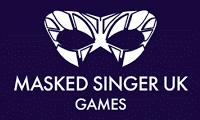 Masked Singer Games (or Masked Singer UK Games, to give this site its full title) is a classic example of a gimmick casino. We've seen this trick performed in the past more than once; there used to be an X-Factor casino, and the official Britain's Got Talent casino has gone away and come back again, much like the TV show itself. Masked Singer Games will remain online for as long as The Masked Singer remains popular on UK television. There's no sign of its popularity waning any time soon. Thanks to its television connections, this is the most high-profile of the Queen Vegas sister sites. A gimmick casino is not necessarily a bad casino, and the fact that Masked Singer Games has been stacked with more than three thousand casino games suggests that it's a site Skill On Net takes seriously. All of the masked characters from the television show make appearances on the site. Some of them even have themed games or promotions to bring you. Put simply, if you're a fan of online casinos and The Masked Singer, you're going to love Masked Singer Games.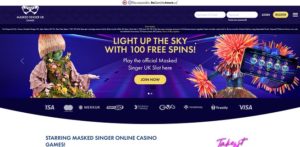 Zebra Wins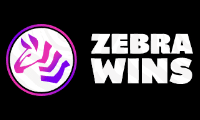 Some of the Queen Vegas sister sites are owned and operated by Skill On Net Limited directly, and some are operated on a white-label basis. Zebra Wins falls into the latter category. There's a third party involved in the running of this casino, and we're not sure that third party has ever seen a zebra before. Zebras are, very famously, black and white. The stripes in the background of this somewhat-compact casino site are purple and pink. Zebra Wins offers one hundred free spins as a welcome promotion to those willing to spend £10 or more when they join. That's a lot more spins than you'll get at several of the other casinos on the Skill On Net network, but as the x60 wagering requirement is still here, the benefits of claiming the bonus are debatable. The unusual layout of Zebra Wins, coupled with the lack of promotional text, makes it hard to work out how many games are (or aren't) in the casino's portfolio, but based on what we can see, we'd have to say it's considerably less than the three thousand or more you'll find at the biggest casinos in the family.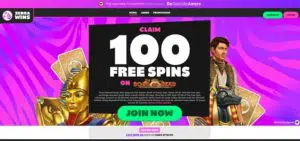 PlayOJO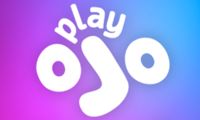 There's no way we could finish a tour of the highlights of the Queen Vegas sister sites family without including PlayOJO. This is the best-known of the casinos on the network by a country mile. It's so different from all the rest in its approach that it's hard to believe that PlayOJO and sites like Mega Casino or PlayMillion are even on the same casino network. Where the other Queen Vegas sister sites are stingy with their promotions, PlayOJO is generous. There are no wagering requirements at this casino whatsoever. All winnings are paid as cash and can be withdrawn instantly with no strings attached. The even better news is that you can sign up for PlayOJO and claim fifty free spins as a welcome promotion without even having to make a deposit. If you win anything from those spins, the money is yours to keep. A more formal welcome offer includes five days of free-to-play bingo plus fifty free bingo tickets. The bingo rooms at PlayOJO are just as important to the site's appeal as its many online slots, and with live dealer tables and game shows available too, it's not hard to see why this is considered the flagship of the range.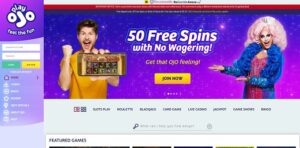 Can Queen Vegas Be Trusted?

★★★★★
Queen Vegas is a 3 Star trusted casino.
1. UKGC License

Skill On Net Limited's UK Gambling Commission licence (39326) covers Queen Vegas.

2. UKGC Fines

The UKGC has never had cause to take any regulatory action against Skill On Net Limited.

3. Customer Service

There's no live chat or telephone support at Queen Vegas – customer support is email only.

4. Trustpilot Score

N/A – Queen Vegas has only been reviewed once on Trustpilot.

5. Company Location

Skill On Net Limited is a Cyprus-based company, but is considered trusted because of its UKGC licence.

6. Visible T&C's

The terms and conditions of promotions at Queen Vegas are clear.

7. Social Media Presence

There are no official Queen Vegas accounts on social media.

8. Number of Sister Sites

Skill On Net operates over fifty Queen Vegas sister sites.

9. Games portfolio

Queen Vegas has hundreds of slots, live dealer games, table games, video poker, roulette and more.

10. Gamstop links

The GamStop logo is one of a cluster of many in the footer of the Queen Vegas website.

Overall SCORE >

★★★

★★ – 3/5 Stars
Queen Vegas Review 2023
At first glance, Queen Vegas looks great. It has a bespoke design, clearly wasn't made with a template, and uses a regal theme and rich pink-and-orange colours to lend the site an air of importance. Look a little closer, though, and some issues become apparent immediately. The homepage refers to a character called "Mary Chip," but she makes no appearance anywhere on the site. The quality of English across the site is, in places, relatively poor. Is it worth overlooking the flaws to give Queen Vegas a shot? Let's review it and find out.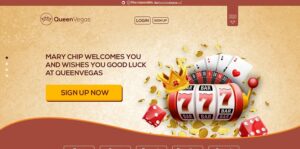 Queen Vegas Welcome Offer
The situation with the Queen Vegas welcome offer is typical of the confusion we described above. Quoting the website verbatim, new players at Queen Vegas can claim "£100% up to 25 Mega Spins on first deposit." The sentence makes no sense. It reads as if Queen Vegas used to have a matched deposit welcome promotion but switched to a spins-based one instead, forgetting to correct the promotional text in the process. To clarify, new players at this casino can claim up to 25 "Mega Spins" when they register an account. They're handed out at a rate of one spin per £1 deposited. It turns out that "Mega Spins" are just plain old free spins, and anything you win from them is tied to an x60 wagering requirement. It's not a great offer.
Ongoing Promotions
Queen Vegas operates a "VIP Lounge" for big-spending players who demonstrate their loyalty to the casino brand. One VIP point is awarded for every £20 spent on slots, but games other than slots require a higher spend per point. The available VIP levels are bronze, silver, gold, platinum, diamond and red diamond. To become a red diamond member, you'd need to accumulate more than 80,000 points, so unless you're the biggest of big spenders, you're never going to get there. Even silver membership is difficult to obtain, with four hundred points required. Perks that become available to players as they work their way through the levels include tailored monthly bonuses, increased deposit limits, personal VIP account managers, faster withdrawals and other non-specific perks. Platinum, diamond and red diamond members receive invitations to special in-person events all over the world.
Queen Vegas Pros and Cons
Pros:
If you stick around for the long haul at Queen Vegas, you'll be rewarded for it eventually. The structure of the VIP system means that everyone ought to be able to reach the bronze level at the least, and silver and gold should be achievable over time for most players. 
Queen Vegas claims to be able to process all withdrawals within 24 hours of receiving a request. 
Cons:
The welcome promotion is weak and hard to understand. Despite the grandeur of the wording, it's just twenty-five free spins at most, with a high wagering requirement attached to any winnings. 
The poor quality of English used in some parts of the website can make things difficult to comprehend in places. 
Featured Slots and Casino Games at Queen Vegas
Games at Queen Vegas are neatly divided into slots, video poker games, roulette, card games, jackpot games and live casino. Slots take centre stage and are comfortably the most popular attractions at the casino. These were the most popular slots at Queen Vegas when we paid the site a visit to write this review. 
Big Bass Bonanza: Most players won't need any introduction to this fishing-themed slot from Reel Kingdom. It's famous for its "money fish," which is a well-disguised cash collector feature. Every time you spin and land a fisherman symbol and at least one fish, you'll win whatever cash value is printed on the fish. The fish come with progressive multipliers during free spins, and the RTP of 96.71% is considered decent. Volatility is a little high, though, so bear that in mind. 
Sweet Bonanza: This slot was released by Pragmatic Play in 2019 and has become something of a sleeper hit for the provider. It's not as high profile as (for example) Wolf Gold, but since its release, it's been reincarnated as a live game show that's become popular with fans of that genre of casino games. Sweet Bonanza is known for two things other than its candy theme; its massively high volatility (even the RTP of 96.48% can't temper it) and its "pay anywhere" payline structure. Multipliers can go as high as x100 during free spins. 
Wild Swarm: Push Gaming isn't the biggest provider in the world, but they've had a hit with the bee-themed Wild Swarm slot, which remains popular at Queen Vegas even though it's been online since 2018. Bees make honey, and honey is sticky, so it's no surprise that the wild symbols in this slot are sticky, too. The bonus "click and pick" game can be fun if you're lucky, but the total maximum payout of x600 is a little too low. RTP is 97.03%, and volatility is above average. 
Deposit and Withdrawal Methods
We have good news for anyone who likes getting their money quickly when they ask for a withdrawal; Queen Vegas says it processes all withdrawals within 24 hours, no matter which method a player chooses. Options include debit cards (as you'd expect), PayPal, Apple Pay and Trustly bank transfers. Some other e-wallets might be available based on your location.
Customer Support and License
Customer service is the biggest weakness at Queen Vegas. There's absolutely no excuse for not offering live chat as a bare minimum in the 2020s, but Queen Vegas doesn't offer it. It doesn't offer a phone number, either. If you're in need of help qt Queen Vegas, it's email or nothing. There's no guarantee that you'll get a fast response when you email the site. This is a common cause of customer complaints on review websites. Queen Vegas is covered by the UK Gambling Commission that Skill on Net Limited holds.
Queen Vegas – The Verdict
Queen Vegas holds a lot more appeal for high-rollers than it does for the average player. Those who reach the upper levels of the VIP scheme get personal account managers and preferential treatment. For casual players or those who don't have the bankroll ever to get so high, customer service is desperately poor, and promotions come with prohibitive wagering requirements. The games collection is good, and it can be a fun place to play, but make sure you go into Queen Vegas with your eyes open.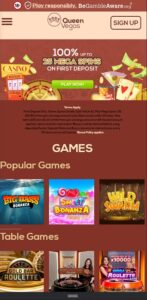 What are players saying about Queen Vegas?
Here are our condensed/reader's digest summaries of recent player reviews of Queen Vegas. They're real reviews, but comments have been edited for the sake of brevity. There haven't been many reviews of Queen Vegas recently, so why not leave one if you've played here?
06-Jun-2022 by Westfield:
It's a smooth site with plenty of games, but they make it impossible to get verified, and customer service takes days to get back to you. I've been left with no option but to contact UKGC. – source: AskGamblers
09-May-2022 by Alex:
The layout and games selection is great. Withdrawals are usually pretty quick. What frustrates me about the site is the way they limit your account when you're on a run of good luck and then try to convince you that you self-excluded. – source: AskGamblers
20-Jan-2021 by Jake:
They have good games and the website is stable as well but they are thieves. I deposited some of my cash and played but when I won and asked for a payout they said it will take more than a week to get a withdrawal. – source: AskGamblers
25-Nov-2020 by Liam:
I love this casino, they have plenty of games and the customer support is nice. I won a boatload of cash and asked for a withdrawal, after which they gave me an easy way with an e-wallet from which the withdrawal came instantly. – source: AskGamblers
17-Jul-2020 by Moore:
This is just a fake website, they are a bunch of robbers. I used my visa account for a deposit and the next day there is a huge amount missing. They hacked my account and stole from me. – source: TrustPilot
02-Jan-2020 by Alex:
They offer one-day withdrawal if you have an E-wallet, but it is just a joke. Their system keeps telling me that my withdrawal will be pending for 300 years or more. They can't even manage their site properly. – source: AskGamblers
23-Jun-2019 by Paul:
The only thing I liked about this online casino is their website theme and the games are cool other than this there is not one good thing which I can think of. The live chat is just a joke their support basically doesn't even exist. – source: AskGamblers