Robin Hood Bingo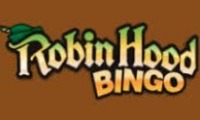 Robin Hood Bingo sister sites include Prize Land Bingo, 888 Casino, Quizingo, Genie Riches, Spy Bingo, Costa Bingo, Quality Bingo, Bingo All Stars, Bingo Street, Bingo Barmy and Big Tease Bingo.
Robin Hood Bingo (robinhoodbingo.com) is operated by 888 Uk Limited, 601-701 Europort Gibraltar, GX11 1AA.
Sites like Robin Hood Bingo







Can Robin Hood Bingo be trusted?

★★★★★
Robinhood Bingo is a 4 Star trusted casino, here's why
1. UKGC License

YES – The casino is owned and managed by 888 UK Limited – Licensed as: 39028

2. UKGC Fines

888 UK Ltd was fined £9.4m and issued with a formal warning in February 2022 after breaching anti-money laundering and social responsibility regulations.

3. Customer Service

BAD – Customers may contact support through email (support@Helpbingo.com.) and limited call hours.

4. Trustpilot Score

ABOVE AVERAGE – 3.1 / 5 By 206 reviews left on Trustpilot for this casino.

5. Company Location

TRUSTED – The company is located in a trusted and well-known location, which is, GX11 1AA, Gibraltar.

6. Visible Terms

YES – Terms and conditions are visible on the casino front page.

7. Do they pay?

YES – The casino does seem to pay its customers. Although users have reported their withdrawals were delayed.

8. SSL Secure

YES – The website is secured with SSL-Encryption technology.

9. Wagering on Bonus

POOR – The site features 4x Wagering requirement for BB Funds, and 85x for GB funds, which is quite high.

10. Gamstop links

YES – Links to the Gamstop website are present on the webpage of this casino.

Overall TRUSTSCORE>>>

★★★★

★ – 4/5 Stars
Robinhood Bingo is trusted
What are players saying about Robin Hood Bingo?
Here are our condensed / readers digest summaries of recent player reviews of Robinhood Bingo.
09-Dec-2020 by Carole:
I have been playing for a while on this casino and recently I had a winning streak. Later when I wanted to deposit more they asked me for my source of income twice. I am suspicious they will not let me withdraw the next time so I am not going to deposit. – source: TrustPilot
09-Dec-2020 by Kate:
It took me a while to get used to this website but I had lots of fun. I never had any trouble with the bonus offers and payouts. – source: TrustPilot
02-Nov-2020 by Johnson:
I won £700 and the next day I got notified that my account was getting locked and that I won't be able to withdraw my winnings. This is just a scam website. – source: TrustPilot
01-Oct-2020 by Alan:
Won £120 but got a mail saying that I was not able to get my payout to my card and now they need my bank details. This is very odd as it was working out just fine and I am still able to make deposits with it. – source: TrustPilot
22-Sept-2020 by Deborah:
I really enjoyed playing at this casino. They have a good variety of slots. I was even able to win a bit by the end of it. – source: TrustPilot
14-Aug-2020 by Alan:
The website would not accept my deposits so I contacted support through the helpline. Had me on hold for about 5+ mins after which I hung up. – source: WhichBingo
16-Dec-2019 by Janice:
I do not like this site at all. The odds and payouts on the games are awful and the winners they show on their homepage are fake. – source: WhichBingo
23-Feb-2019 by Julie:
This casino is absolutely brilliant. I love playing the bingo games here. The free bonuses are great as well. – source: WhichBingo
22-Feb-2019 by Chantelle:
It is a great casino. Many fun games and promotions are provided. I would even say this site was perfect if it wasn't for the fact that you have to spend your first deposit to get your welcome bonus. – source: WhichBingo
22-Feb-2019 by Elina:
The live chat hosts are very kind and friendly. The games are great too. Overall this is a very nice website. – source: WhichBingo
Leaning On A Legend
The legendary figure of Robin Hood is considered "public domain" in the United Kingdom, which means the character can be used without anyone having to pay a fee for the copyright. That's why there are so many online slots that feature the character, or at least feature elements from the legend. It's also why somebody's guaranteed to make a Robin Hood movie at least once every ten years. Everyone reading this will probably have their own favourite Robin Hood film, and it may be a little dependent on the era you grew up in. Sean Connery's take on an older Robin Hood in 1976's "Robin and Marian" broke new ground for the character, but we suspect that Kevin Costner's iconic performance in 1991's "Robin Hood: Prince of Thieves" holds a special place in the hearts of many. Failing that, there's always Cary Elwes hamming things up to the nth degree in 1993's "Robin Hood: Men in Tights." For Russell Crowe's 2010 performance in the plainly-named "Robin Hood," though, it's a case of the less said, the better.
We could go on and on about the history of the character in fiction. Some of our younger readers might have happy memories of watching Jonas Armstrong in the BBC's serialised version of "Robin Hood" while they were growing up between 2006 and 2009. If you're a little older, you probably still remember the theme tune to "Maid Marian and her Merry Men," which ran on Children's BBC between 1989 and 1994. The popularity of the character isn't in dispute. The question is why so many casino websites, Robin Hood Bingo included, turn to the myth for inspiration. The answer is probably quite simple.
In every version that's ever told of the legend, Robin Hood is a hero who robs from the rich to give to the poor. In a way, that's what we're all doing every time we log into a casino or online slots website. We're trying to take money from an entity that's much richer than we are to line our own pockets. Playing bingo, slots, or any other casino game turns us all into Robin Hood. That's why it's a great choice of theme for Robin Hood Bingo!
A Forgotten TV Presence
You could be forgiven for thinking that Robin Hood Bingo has never been advertised on British television before. It has, but you have to go back quite a few years to find the adverts. The most recent one was aired briefly in 2016 and starred Sean Browne as Robin Hood. The advert is comedic in tone. Robin Hood meets two young women while travelling through a forest – presumably Sherwood Forest – and offers to shower them with gifts, including bonuses and free bingo coins. The women seem relatively impressed until one of them realises that Robin is wearing her tights which is, frankly, an odd way of ending the thirty-second-long commercial.
A previous set of commercials, which used the same actor and followed a similar theme, were released in 2012. That was the year of the site's launch, so the commercials were crucial to building brand awareness. As it's now been half a decade since a new commercial campaign was mounted, it's to be assumed that the site's owners, 888 UK are happy with the current level of traffic their bingo site attracts.
Mistaken Identity
As we mentioned above, Robin Hood Bingo is not a new casino website. It's been online since 2012, so it's about to celebrate a decade in the industry and will probably host a few promotions based on the event. However, being ten years old didn't stop Scottish newspaper The Herald from listing Robin Hood Bingo as one of the fifteen best new bingo sites in the United Kingdom in an article dated 21st October 2021.
The qualities that attracted the Herald's writer to Robin Hood Bingo were its standalone apps, high-quality support for players on mobile phones, and its generous bonuses. Even with all those positives, the site only ranked thirteen out of fifteen. On the other hand, given that it shouldn't have been ranked as a new bingo site at all, being thirteenth on a list you're not technically eligible for is a positive result. We're sure nobody at Robin Hood Bingo minded the free publicity.
Big-Time Backing
The Robin Hood Bingo website doesn't shout about it who its owners are, but if you scroll down to the bottom of the homepage and look at the footer, you'll find that the site is owned and operated by the 888 Group. They are, as we're sure you already know, one of the biggest casino companies on the planet. Having the backing of the 888 Group means players can be confident that Robin Hood Bingo isn't going to spontaneously disappear or fail to pay out their winnings at any point in the near future.
888 Group's momentum in the casino market at the moment is enormous. The company reported profits in excess of £600m in 2020 – more than double the figure of the previous year. 2021 saw them team up with the highly-respected publications Sports Illustrated to launch their new sportsbook in June, and sign a new distribution deal with Tom Horn Gaming in October. In November 2021, 888 launched an initiative called "SheLEADS" with the intention of attracting more women into the upper reaches of the gambling industry. They're keen to be seen as a progressive, pioneering force within the industry, and initiatives like that one are a great way to go about it.
Holding Steady?
As a long-standing UK bingo and casino website with a memorable name and an attractive theme, Robin Hood Bingo doesn't have much to worry about. It has a loyal base of players and an attractive set of offers. That being said, it isn't guaranteed a place at the top table forever. New bingo websites launch all the time, and any of 888's competitors could displace Robin Hood Bingo with a solid promotional push.
After a half-decade absence from our television screens, Robin Hood Bingo could probably do with another high-profile promotional push from its owners to remind the audience that it's there and it's open for business. After the year they've had, it's not like 888 can't afford to buy the advertising space if they want to!
Robin Hood Bingo Review 2022
Robin Hood Bingo launched in January 2012, this online casino website is operated by 888 UK Limited which is licensed and regulated by the Great Britain Gaming Commission. Robin Hood Bingo online casino outside the UK is operated by Virtual Global Digital Services Limited which is licensed and regulated by the Gibraltar Gambling Commission.
This casino's storyline is based on the generous and kind legend, Robin Hood. The theme of the website portrays a colourful cartoon woodland and the Nottingham Castle in the background.
New Player Offers in 2022
The welcome offer at this casino is 500%. Players only need to deposit £10 and get £60 credited to their account. This offer has a 3x wagering requirement, which is fair compared to other casinos. There are free bingo games that players can enjoy and win up to £1000 before three days elapse. That offer is not dependent on any conditions at all.
Monthly Offers at Robin Hood Bingo
Frequent promotions at Robinhood Bingo involve playing frequently and referring friends. The referral program offers £10 for every new player. As players play games at the casino, they collect loyalty points, which can later be exchanged for cash. Activities that earn the player points include liking social media pages and inviting friends to the casino.
Pros and Cons
Robinhood Bingo is a bingo casino with two specific bingo games. These bingo games adopt the casino theme and offer a free mode version for new or inexperienced players. This casino has active social media accounts where players can interact and participate in various discussions about the casino.
Games at Robinhood Bingo are not of the best quality. The slot site seems a little outdated and makes the casino boring to most modern players.
Featured Slots and Casino Games
Robin Hood Bingo is more inclined to bingo games, even though it has other casino games like slots and live dealer games. The casino has 90-ball and 75-ball games for players. Robin Hood Bingo gives players the option to play for free or with real money.
There are progressive jackpot games like Rob the Bank and Sheriff's Treasures, increasing when nobody wins the prize. The primary developer of the software and the games at the casino is 888. Other games at the casino are such as French Roulette, Baccarat Professional, and Live 3Card Poker.
Robin Hood Bingo has a great catalogue of online slots on smartphones. Enjoy 480 like Bookie Of Odds by MicroGaming, Romanov Riches by MicroGaming, Thor's Lightning by Red Tiger, and Wizard Of Oz Road To Emerald City by Nyx.
Deposits and Withdrawals
Available payment options are the usual bank cards and e-wallets. However, this casino also accepts bank transfers from recognized banks. Players need to wait for at least 48-hours for withdrawal to process and an additional 2-3 days before a player gets their money. Like in all other casinos, e-wallets take the shortest time to process.
Customer Support and Licensing
Robin Hood Bingo uses email, telephone, or live chat to communicate with players. Despite having a somewhat dated website, this casino updates its social media platforms, and players can use them to get customer support. Robinhood Bingo is 100% safe and holds licenses from the UKGC and Gibraltar.
The Verdict
Robin Hood Bingo guarantees user safety and entertainment. The slot site is easy to use, and the layout is okay, but the graphics need a little work. Players from the UK can comfortably play here because the casino uses GBP and English as the main currency and language.
Robin Hood Bingo Sister Sites 2022
Spy Bingo
Spy Bingo is a Robin Hood Bingo sister site that provides new players with an offer of a 150% match deposit bonus on their first deposit, allowing them to get the needed boost to excel and win on their website. Spy Bingo offers bingo games, instant games, and progressive jackpots, and accepts payments from a wide variety of options, which includes including PayPal, Neteller, Credit Cards, Debit Cards, Bank Transfer, and more.
The layout of Spy Bingo is quite simple, with white being the dominant colour in every part of the website. An array of promotions for both existing and new players is also being boasted on this bingo website, which includes Jackpots, Daily Deals, Special Deals, Festive Themed Promotions and several more in this list.
Costa Bingo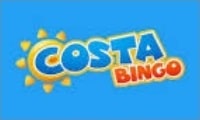 Costa Bingo is a play anywhere bingo site and an infamous website owned by 888 Limited. Costa Bingo has been on the net for more than 11 years, and currently boast a player base of close to a million players that regularly play bingo games on this website. Players can find a range of different bingo games on Costa Bingo, along with various other casino games like Slots, Jackpots, and Arcade games.
As for the welcoming bonus offer, Costa Bingo offers a £40 bonus for every new player that deposits £10 as their first deposit, along with 30 free spins that can be used on a selected range of slot titles being featured on their website. The wagering requirement on this bingo site is quite low, with 4x the amount of deposits plus bonus funds.
Bingo Street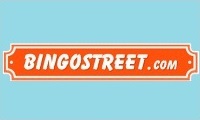 Bingo Street, as the name already gives away, is a bingo website and another entity on this shortlist of Robin Hood Bingo sister sites. Bingo Street entertains new players with a 200% welcome bonus offer, which can maximize up to an amount of £200. Along with that, a wide range of promotions is being featured for existing players on Bingo Street, making the overall experience of the website better and more entertaining, which includes Daily Cashbacks and various jackpots where players get a shot at.
The website is fully optimised to be used on a mobile device, support HTML5, and allows players to easily have access to a plethora of both bingo and casino games on both PCs and mobile devices. The website interface is a few years old, but customer support is easily reachable via a number of options, including live help and e-mail.
Big Tease Bingo
Big Tease Bingo features the biggest welcome bonus offer on this list of ours, where new players that make their first deposit get a 500% match deposit on it, going up to an amount of £200 with a wagering requirement of 4x. The website design features an innovative paint-inspired theme, where players can play both bingo games as well as classical casino games like Jackpots and Video Slots.
Big Tease Bingo is affiliated with some of the biggest software providers in the market, allowing players to get their hands on a large number of infamous slot titles like Telly Reels and 9 Lions. Their bingo game section is fairly diverse as well, featuring 90-ball, 5-ball, 75-ball, and 80- ball bingo games for players all over.
888 Casino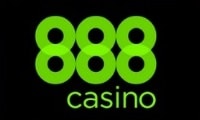 The 888 Casino is often considered as the foundation of the classical online casinos in the iGaming scene, since it was established way back in 1997 and has been online ever since, providing casino players with a large collection of games. 888 Casino is affiliated with almost every other software provider in the industry, which accounts for the sheer diversity in the game collection that is being boasted on 888 Casino.
A 100% welcome bonus offer is provided to all new players that sign up on 888 Casino and make their first fund deposit, which gives out a maximum of £100 in bonuses, which can later be used on all sorts of casino games on this dark-themed classical casino. This casino has also always stayed up to date with its proprietary software and upgrading it at every instance for a better player experience.
Quality Bingo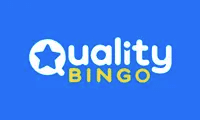 Genie Riches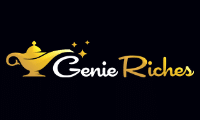 Bingo Barmy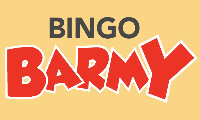 Prize Land Bingo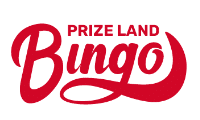 Quizingo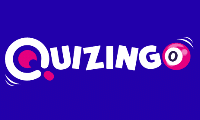 Bingo All Stars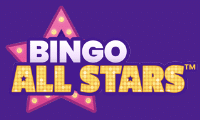 About Robin Hood Bingo
The Robinhood Bingo is a part of a very famous bingo providing company called 888 UK Ltd, this company is operating all over Europe and offers a large number of bingos for the players to enjoy. Every bingo has its specialities as well as a theme for the players to enjoy and every bingo offers fair games along with good promotions for the players to enjoy without any kind of performance or graphic issues. This company holds a good reputation within the industry and the players also respect the effort that this company puts into the online bingos it offers, all of the bingo working on its platform are bounded to follow the rules that this company has issued to ensure authenticity as well as legit online gaming services for its players to enjoy. The Robinhood Bingo also works according to these rules to ensure that the players get the best that it can offer.
The licenses currently used by the Robinhood Bingo include Gibraltar Gambling Commission because it is operating from Gibraltar and it managed to meet all the requirements of this license provider. The 2nd license used by the Robinhood Bingo is authorized by the Gambling Commission of Great Britain, having these two licenses allows it to be operated in some very popular regions of Europe and these licenses also help it attract a lot of players. The players also trust this casino easily because Gibraltar Gambling Commission and Great Britain Gambling Commission both are trusted names and ensure fairness on the casinos using their licenses. These companies are authorized by the governments and they can take action against casinos that misuses their powers against players or uses unauthentic games on their website, the violation of rules allows these license providers to ban the casino in the region.
The Robinhood Bingo offers a Facebook page for the players to follow to get notified about the latest news of the casino, this page is very active and offers details about upcoming and new bonuses. The players can also get details on upcoming new games as well as promotions to stay updated about the casino while using their favourite social media service, the Facebook page also allows the players to ask questions related to the casino. The casino can include some more social media accounts on popular social media services to facilitate a lot more players through them.
To ensure security on the Robin Hood Bingo uses a modern security system to protect the website, the players can transfer data without any worries because all of the data is encrypted and cannot be used by any third party. The players can also transfer their funds without any kind of issues because the methods mentioned by the casino are very common and used all around the globe every day. This method offers the best security for the funds and the verification assures that the money is transferred to the right person, the verification is necessary before any transaction to keep the process authentic.
Top Games
The Robinhood Bingo manages to offer a large number of games in its inventory, most of the casinos offered slots and these slots offer some fine titles to be enjoyed by the players. The players can also choose from different bingo games and more categories. The players can also enjoy scratch cards on this online casino and win instant prizes.
Hotline 2
Hotline 2 slot contains different types of gems on the reels along with some characters, the slot offers a modern-looking theme with realistic graphics and amazing background. The slot is playable by anyone and even after having high-quality graphics, the performance of this slot is amazing.
Unicorn Reels
The Unicorn Reels slot is based on fantasy and contains unicorns on the reel; the background offers a mythical forest with fireflies in it. The other icons on the slot include different coloured horseshoes with diamonds, hearts, and other poker icons. Playing on this slot is very easy and it can be enjoyed by anyone.
Temple of Iris
Temple of Iris is a slot that is designed on an Ancient Egyptian theme, the slot offers different icons related to ancient Egypt with alphabets. The slot is completely customized and uses custom icons on the reels but it still uses a basic slot design to make it playable by anyone, if players still need help, they can use the instruction button on the slot.
Bonanza
The Bonanza Slot offers a beautiful based on gems and rocks, the slot contains different colored and styled gems along with numbers as well as alphabets for the players to combine and make different combos. The slot uses reels that are customized to look like stones but it does not affect the visibility of texts on the slot.
Twin Spin
Twin Spin slot offers a disco-type theme and uses classic slot icons on the reels for the players to enjoy, this slot uses high-quality animations as well as graphics, The slot uses dark-colored reels which match the design perfectly and buttons of the slot are also customized. The players can win some amazing cash prizes on this slot as it offers good odds.
Customer Services
The Robinhood Bingo offers a Bingo guide instead of a FAQs section and include a link to it in the FAQs section, the players can check this guide to get answers to their basic questions but it is not helpful as FAQs, so the website should offer some FAQs on the website of the Robinhood Bingo. The guide does not answer basic questions related to the website and only discusses some bingo-related issues on it, if this is not helping the players can always contact the customer support team using the mentioned methods on the website.
The players can reach the customer services by calling their staff members through the mentioned numbers on the website, the call services are not active all the time and can only be used during the periods mentioned on the website. The players can also use the Email service to get in touch with the casino but it can take some time because the staff member does not reply instantly.
Robin Hood Bingo Information
| | |
| --- | --- |
| Twitter | twitter.com/RobinHoodBingo |
| Facebook | facebook.com/robinhoodbingo/ |
| YouTube | youtube.com/user/robinhoodbingo |
| Contact Page | robinhoodbingo.com/contact |
| Privacy Page | robinhoodbingo.com/privacy-policy |
| Terms Page | robinhoodbingo.com/terms-and-conditions |
Robin Hood Sister Sites