Rootz Ltd Casinos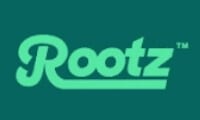 Rootz Ltd is a casino network company with three active sites. The Rootz Ltd casino sites are Wheelz Casino, Caxino Casino and Wildz Casino.
Rootz Ltd is based at Ewropa Business Centre, Dun Karm Street, Level 3-701, Birkirkara, BKR 9034, Malta.
NONE OF THE ROOTZ LIMITED CASINOS ARE AVAILABLE TO PLAYERS IN THE UK. TRY ONE OF THE ALTERNATIVE CASINOS LISTED BELOW INSTEAD. 
Sites Like Rootz Casinos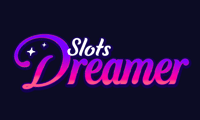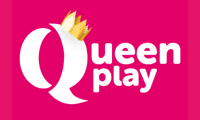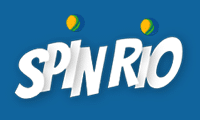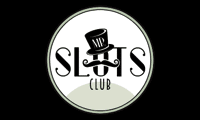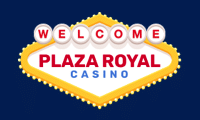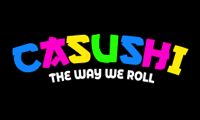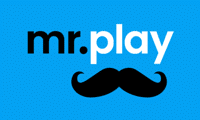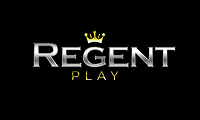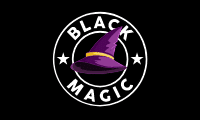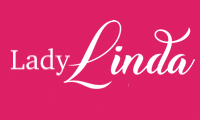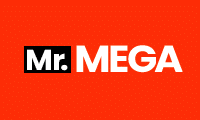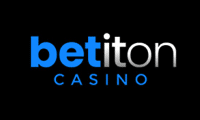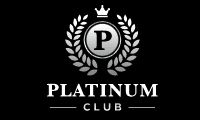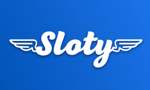 Top Rootz Ltd Casinos 2022
You should find that you're able to access these three Rootz Limited casino sites from the UK. The homepages of the casino sites load, and you can browse around the sites to find out what they offer. However, if you were to try to register with any of the sites you'd find that the UK isn't listed as one of the approved locations for new registrations. That's because the Rootz Ltd casino network isn't open to players from the UK. These sites aren't covered by a UK Gambling Commission licence, so we don't recommend that any of our readers attempt to play at any of the casino sites.
Wheelz Casino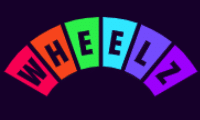 There's a very familiar celebrity face waiting to greet us on the homepage of Wheelz Casino. It's the face of former Baywatch star and German pop sensation David Hasselhoff, who smiles at us while using a multi-coloured umbrella to shield himself from a cascade of coins raining down from the sky. It's unusual to see a big-name celebrity attached to a casino site that doesn't have a UK Gambling Commission licence. Still, perhaps that's a sign of how popular Wheelz Casino is across mainland Europe. Hasselhoff is more than just a celebrity ambassador for Wheelz – he's the site's host, appearing on the promotions page to tout the various welcome offers and also cropping up in a series of exclusive Hasselhoff-themed slots. If you don't like David Hasselhoff, you're probably not going to like Wheelz Casino – he turns up everywhere. This Rootz Ltd casino site promises new customers that they can register for the site within one minute, make a deposit the moment they complete the registration process, and receive fast payouts as standard. Sadly we're unable to verify any of those claims as the casino is off-limits to us, but we can certainly say that this is a classy-looking casino site with an interesting theme and a strong set of promotions and incentives. Wheelz Casino has character, and casinos that have character tend to do well.
Caxino Casino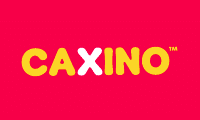 Caxino Casino is every bit as bright and colourful as Wheelz Casino but doesn't have a celebrity guest to draw attention to it. That's probably the main reason why Caxino Casino is less popular than Wheelz Casino, even though there isn't a huge difference between the two Rootz Ltd casino sites in terms of quality. Caxino Casino attempts to lure players to its site in two ways. The first is to offer a 100% matched deposit welcome bonus up to £200, which is a fairly solid offer even though it comes with wagering restrictions of x35 for bonus funds. The second is by inviting players to try Caxino for as little as £1. Players are invited to deposit a single pound and play a select range of Caxino's online slots to see if they like the site or not. It's not quite a "try before you buy" offer because you still have to part with £1, but there aren't many casino sites out there that will allow you to deposit or play with such a small amount. About halfway down the homepage of Caxino Casino, you'll see that the site describes itself as "2021's hottest online casino," which is a sure sign that the website hasn't been updated in any meaningful way for a while. Still, Caxino appears to be performing well for a casino site that's been online for barely a year. We're sure that it would be well received in the UK if UK players had access to it.
Wildz Casino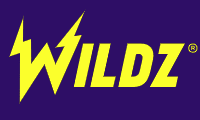 Wildz Casino is somewhere between Caxino Casino and Wheelz Casino when it comes to style, personality, and popularity. The site has a mascot, but we don't quite know how to describe her. She's dressed a little like Elvis Presley during his Las Vegas residency years, but she's also carrying a helmet like Eval Knieval and wielding a trophy. The big 'W' logo on her chest is a giveaway that she's connected to the site, but Rootz Ltd doesn't take the time to explain to us who she is or why she's there. Nevertheless, she seems to be happy to serve as the site's host, promising us that Wildz Casino is the site that gives us more through to "Levelz" loyalty reards, "spin back" wins, and a 20% cashback offer that's available only to those who've made it to the top of the VIP levels scheme. On top of that, Wildz Casino has given out more than 415m free spins since the day the site opened. Further down the page, we're told that Wildz Casino was designed by a crew of "industry trailblazers" and is a "next-generation" casino product. We're not sure we agree that Wildz Casino represents a major step into the future, but we're happy to agree that it's a well-made casino site with an entertaining theme and plenty of bonus power. It looks like players at Wildz Casino get well-rewarded for their loyalty. It's just a shame that none of those rewards are available to players in the UK.
About Rootz Ltd
How Rootz Ltd Began
If you've taken the time to look around the three Rootz Ltd casino sites we've highlighted above, you'll probably have been impressed by how shiny and new the three sites look. There's a good reason for that – none of them are more than four years old. Rootz Ltd is still a relative newcomer to the world of online slots websites and casinos, having formed in 2018. The official Rootz Ltd homepage points out that while the company might be relatively young, the people behind it aren't. Rootz was formed from an "all-star crew" of iGaming professionals with several years worth of relevant experience between them. The philosophy that this casino network company's sites are built around includes "lean, powerful graphics," "rich content," and "efficient programming." You could argue that these are aspirations that every casino network company should have, but from looking at the Rootz Ltd casino sites, it's clear that this company actually puts those ideas into practice. There's no such thing as an ugly, inefficient Rootz Ltd casino – the company simply doesn't make them.
The "about us" section of the Rootz website makes repeated references to the idea that Rootz Ltd is a company that prizes quality over quantity. They keep a small, highly-motivated team of fewer than one hundred employees, and they make up for their lack of numbers through intelligent automation. It's this, more than anything else, that makes Rootz Ltd believe that it's a casino company for the future. While other companies might hire endless numbers of employees to solve problems, Rootz avoids company redundancies by using automation wherever possible. Rootz hires only the people it needs and lets its bespoke automated casino software handle the rest.
As of 2022, the company has just a single licence, which is held with the Malta Gaming Authority. Rootz Ltd is based in Malta, so it makes sense that this would be the first regulator that the company would look to for a licence. The MGA licence is trusted and respected around the world but still isn't sufficient for an operator to gain access to the big-money UK market. Rootz Ltd would need a UK Gambling Commission licence for that, and this might be on the agenda for them in years to come as the company and its casino brands continue to grow.
The Rootz Ltd Platform
In the section of the Rootz Limited website that covers the company's software platform, Rootz tells us more about the philosophy and vision that drives the business. Rootz is a company that believes that human beings weren't designed to spend their lives performing repetitive, mind-numbing tasks. They think that tasks of that kind can and should all be automated, thereby freeing up Rootz's' personnel to use their creative minds to come up with new concepts about the iGaming industry. The people that work for Rootz are content creators, graphic designers, marketers and technical specialists. They all focus on their chosen field of expertise while the software does everything else – and when we say "everything else," we mean it.
The Rootz Ltd casino software platform is capable of data analysis, automatically allocating rewards and bonuses to players, and handling all payments and withdrawals. Security is also automated, as is the CRM that handles all customer data. Even customer support is automated to an extent, although Rootz assures players that it has real customer service agents available 24/7 in the event that the automated system can't solve problems. Very few casino software platforms leave so much in the hands of a computer, but it's clear that the Rootz Ltd business model doesn't put casino companies and developers off the idea of working with Rootz. If it did, Rootz wouldn't have partners like Microgaming, Red Tiger, Net Ent, Quickspin, Evolution Gaming and many more.
Latest Rootz Ltd News
The biggest news at Rootz Ltd as of the time of writing is that the company has just picked up a prestigious award from the 2022 International Gaming Awards. Rootz was shortlisted for Online Casino Operator of the Year, the Great Place to Work Award and the Unique Gaming Company of the Year. It didn't win in any of those categories, but the company did manage to pick up the 2022 award for Innovator of the Year. Given everything that we've just said about the company's philosophy and how it sees itself as a business that drives the industry forward, the innovation award is likely to mean more to Rootz Ltd than anything else they could have won on the night.
The IGA trophy isn't the only acknowledgement that Rootz Ltd and its casinos have had from their peers and award panels across the iGaming industry. Wheelz Casino won the 2021 CasinoGrounds Award for Best Rising Casino, which is no small feat given that 2021 was only the second year of operations for Wheelz Casino. The award was the cherry on the cake of a successful 2021 for Rootz Limited, which also walked away with four awards from the MiGEA Malta Gaming Excellence Awards earlier in the year. The awards ceremony took place in July, and by the end of the night, Rootz had picked up "Best Start-Up Company of the Year" for Wheelz Casino, "Best Online Casino Operator of the Year," "Best Rising Star in iGaming (again for Wheelz Casino), and CEO of the Year for Lasse Rantala. There are several hundred casino network companies in Malta, so for Rootz to perform so well and pick up so many awards is a testament to how much they stand out from the crowd in their home country. That's all the more reason to want to see the company acquire a UKGC license someday, but we have no way of knowing whether that will ever happen.
What are players saying about Rootz Ltd casinos?
Here are our condensed / readers digest summaries of recent player reviews of Rootz Ltd casinos. Please note that these reviews are no longer updated as the Rootz Ltd casino sites aren't available to players in the UK.
26-Oct-2021: Caxino Casino by Kevin:
Plenty of games were available to play and the verification process was super quick. Only their methods for depositing were slow sometimes. – source: AskGambler
31-Aug-2021: Caxino Casino by William:
Loved my time at this casino thanks to their fantastic bonus system it was very generous upon new players. The live chat system was also very responsive here. – source: AskGambler
10-Jun-2021: Caxino Casino by Luke:
I won a good amount of money at this casino but I was worried about their exchange rates, but they turned out to be excellent. I will highly recommend this casino. – source: AskGambler
10-Jun-2021: Caxino Casino by Josh:
My experience at this casino was excellent all processes were super fast and my winnings were processed with in given time. – source: AskGambler
30-Nov-2021: Wildz Casino by Ivan:
I have played at a lot of casinos but Wildz turned out to be the best one. Their payout clearance time was lightning and the support service was cooperative. – source: TrustPilot
15-Nov-2021: Wildz Casino by Eric:
At the start, I was a bit worried but in the end, I managed to win a couple of grands here. The bonus offers of them were legit and frequent. – source: TrustPilot
10-Nov-2021: Wildz Casino by Eoin:
This casino is just a scam because they are not clearing my funds and have no justification for this. Support service is also their puppet here. – source: TrustPilot
10-Jun-2021: Wheelz Casino by Warner:
The management of the casino took great care of me and was there every time I called them. All slot machines were working smoothly at this casino. – source: AskGambler
07-Apr-2021: Wheelz Casino by John:
Unlike other casinos, they good a large sum of games but most of them are fixed and slow, due to which the win percentage here is way too low. – source: AskGambler
28-Feb-2021: Wheelz Casino by Linda:
Joined this casino a few months ago, and it turned out to be a fortune for me because I won more than enough with them. – source: AskGambler
Full list of Rootz Ltd Casinos 2022
The following casino sites are online and available as part of the Rootz Ltd range of casino sites but aren't available to UK-based players.
Caxino Casino (caxino.com)
Wildz Casino (wildz.com)
Wheelz Casino (wheelz.com)
Spinz Casino (spinz.com)