RR Investments Casinos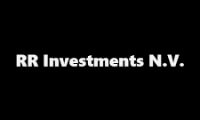 RR Investments N.V. is a casino network company with three active sites. The RR Investments casinos are Zen Betting, Zen Casino and Tsars Casino.
RR Investments N.V. is operated from Heelsumstraat 51 E-Commerce Park, P.O. Box 423, Curacao.
NONE OF THE RR INVESTMENTS N.V. CASINOS ACCEPT PLAYERS FROM THE UK. CHOOSE ANOTHER CASINO FROM THE OPTIONS BELOW.
Similar to RR Investments Casinos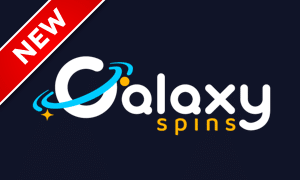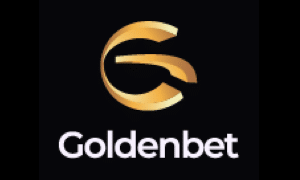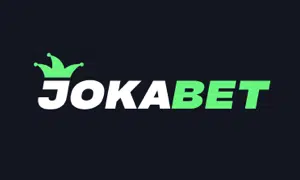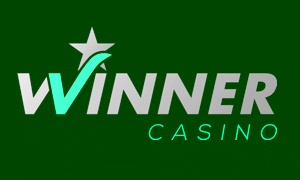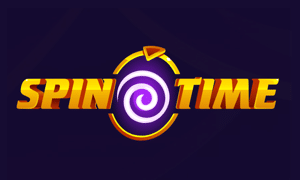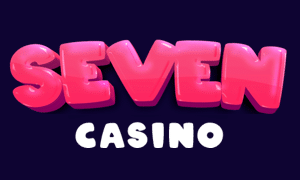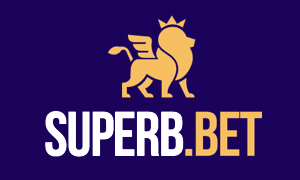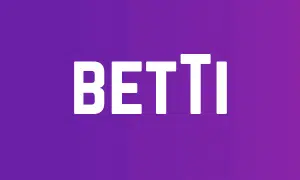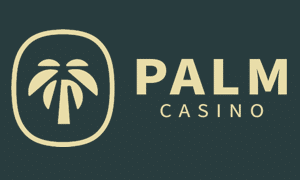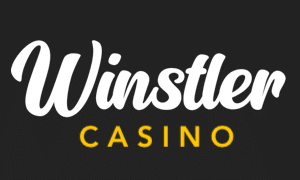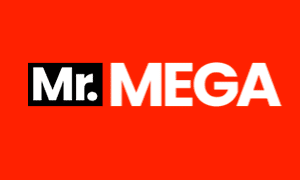 All RR Investments N.V. Casinos 2023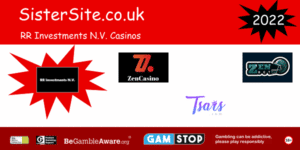 The RR Investments N.V. casinos are licensed by Antillephone N.V. in Curacao, which is where this casino network company is based. That can often be bad news for players. Curacao has a horrible reputation when it comes to iGaming. The regulator fails to take complaints seriously, and there are countless tales of rogue casinos taking money from players and then not paying out. In the eyes of many, the Curacao licence is worthless. However, some casino network companies take their responsibilities more seriously than others. Casinos based in Curacao shouldn't allow players from the UK to register. A lot of them flout the law and allow UK sign-ups anyway, but the RR Investments N.V. casinos don't. If you're reading this in the UK, it means you can't play at any of the casinos you're about to see. 
UK players are only protected when they play at casinos licensed and regulated by the UK Gambling Commission. RR Investments N.V. does not have a UK licence. 
Tsars Casino
There are two definitions of the word "tsar." The first is any emperor of Russia who ruled before 1917. The second is a senior policy advisor within a governmental department. Neither of those definitions appears to apply to Tsar Casino, which was launched in 2020. Despite being based in Curacao, Tsar Casino is aimed at the European market – albeit not the UK, to which it has no access. UK players are missing out on a fairly wide-ranging casino that includes live casino games to go with a reasonably large collection of online slots. As a relatively new casino, Tsar Casino comes witIt's ah an attractive-yet-simple design that's typical of current web trends. Perhaps it's the attractiveness of the layout that's persuaded so many big-name providers and developers to work with the casino. We've already mentioned that RR Investments N.V. appears to take the terms and conditions of its licence seriously, so it's no surprise to see numerous responsible gambling links and notices posted around the site. That's not something you'll see at every Curacao-based casino. Customer support at Tsars Casino is available either over live chat or through email. Regrettably, there's no telephone support option.
Zen Casino
We find the roots of the word "Zen" in Japanese Buddhism. Specifically, it comes from Mahayana Buddhism and is a word that emphasises the importance of meditation rather than a slavish devotion to studying scriptures. When it's used outside the context of Buddhism, the word usually means "calm" or peaceful." Zen Casino is, therefore, supposed to be the most tranquil online casino in the RR Investments N.V. family. It's also one of the oldest, launched shortly after the company was founded in 2017. Zen Casino is an international casino, available in a number of languages, including English – but that's not an invitation for players from England to play there. There's more of a focus on table games at Zen Casino than there is at Tsar Casino, with blackjack and roulette taking pride of place above slots on the homepage of the site. It appears to us that the range of slots available at Zen Casino is identical to that of Tsar Casino, so we can assume that both sites work with the same providers and developers. Players who prefer to play with cryptocurrency will likely find plenty to love at Zen Casino, as the site is open to most popular coins, including Bitcoin and Ethereum. Some of the promotions available on the site are even exclusive to crypto users.
Zen Betting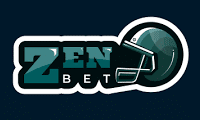 Zen Betting is a Zen Casino sister site. You can tell that from the name alone. Both Zen Betting and Zen Casino were developed and launched at the same time in 2017, so RR Investments N.V. always intended them to be companion sites. Tsar Casino arrived three years later to – for now, at least – complete the RR Investments casino family. You can probably guess the most significant difference between Zen Casino and Zen Betting from the site's logo. This is a sports betting site first and foremost, although you'll still find the same casino and slots options here as you will at Zen Casino. That makes us wonder what the point of having two standalone sites is when Zen Betting does everything Zen Casino does plus more. We're also not sure how "zen" betting on sports is – if you've ever placed a bet on a football match and you need one more goal to secure a big win, you'll know how stressful that can be! Nevertheless, Zen Betting is an attractive, well-designed site which is popular in France and Germany. The biggest string in the Zen Betting bow is its guarantee that all withdrawals will be processed and paid out within six hours of a request, no matter which method of withdrawal is selected. That seems almost too good to be true, but as we can't play at the site, we'll never find out.
About RR Investments N.V.
What can we say about RR Investments N.V.? Actually, not a lot. You'll already be familiar with this story if you've looked into Curacao-based casino companies before. There's no obligation placed on casino network companies in Curacao to publish accounts, statistics or contact information – and so almost none of them do. Very few of the casino network companies on the island have websites, and RR Investments N.V. falls into that category. Without a website or any social media channels, it's almost impossible to get to know this company, and that's probably the way they like it. It's one of the perks of life on the island. There's very little oversight and very little in the way of threat from the regulator.
The little we know for certain about RR Investments N.V. has been gleaned from the Curacao Commercial Register, which is open for anybody to inspect. There, we find a discrepancy. RR Investments presents as a company that opened in 2017, which is when Zen Casino and Zen Betting were launched. However, inspecting the Curacao Commercial Register confirms that the company was actually founded in November 2015 and then lay dormant for over a year. We have no idea what the people behind RR Investments did during that year, but they might have been watching the market and waiting for the ideal time to launch. The names of the people in charge of RR Investments N.V. aren't publicly available, but the company's registration lists the Managing Director as an entity called "Solutions for Management and Employment Support N.V." about whom there's even less information available than there is about RR Investments. To add to the mix, RR Investments N.V. also has connections to a small limited company in Scotland. Curacao-based casino companies often use a secondary company to handle back-office administration matters like payment processing. Most of the time, those companies are based in Cyprus, so it's unusual to see one based in the UK when it's a market that the company's three casinos have no access to.
We might be able to get a sense of the scope and scale of RR Investments N.V.'s operations by turning to Dun & Bradstreet, which uses an algorithm to assess the size and success of businesses. According to their model, RR Investments N.V. made just over £100,000 in the past financial year. However, the same model also says that only four people work for RR Investments N.V. That's possible but seems unlikely. This is one of those cases where we're going to have to accept we know nothing about the business because the business doesn't want us to know anything about it and move on. Perhaps if it ever branches beyond its three existing casino sites and obtains a licence in Malta or the UK, we'll find out more about them.
What are players saying about RR Investments N.V. casinos?
Here are our condensed / readers digest summaries of recent player reviews of RR Investments N.V. casinos. Please note that these reviews aren't updated because players from the UK cannot access the RR Investments casino sites.
25-Nov-2021: Zen Casino by Chris:
Zen Casino was a wonderful experience as they got a bundle of exceptional games to provide. Also their support service was very professional and kind. – source: AskGambler
25-Oct-2021: Zen Casino by Sean:
This casino had a decent reputation among players and it turned out to be true, their bonus system was showed great generosity on both new and existing players. – source: AskGambler
17-Jul-2021: Zen Casino by Jonny:
The casino got an excellent live chat system and different kinds of agents were providing services. A variety of slots were also available at Zen casino. – source: AskGambler
22-Nov-2021: ZenBetting-casino by Warner:
The overall vibe of the casino is not bad staff was very friendly and professional. Their slot machines were impressive and rewards were instant. – source: AskGambler
20-Aug-2021: ZenBetting-casino by Frank:
The gaming library of ZenBetting was not attractive at all and most of the developers were not popular here. The limits for deposits were too difficult to meet. – source: AskGambler
10-Aug-2021: ZenBetting-casino by Morgan:
I must say their welcome bonuses were designed to attract new players, in addition to this their match bonuses were unmatchable. – source: AskGambler
08-Jun-2021: ZenBetting-casino by Linda:
The website of this casino was loaded with vibrant colors and the interface was user-friendly, although I had to wait too long to get my withdrawals cleared. – source: AskGambler
09-Dec-2021: Tsars Casino by Tania:
In my opinion, Tsars casino is the best casino because not only I am managed to win huge here but also their methods for processing the winnings were fast. – source: AskGambler
07-Dec-2021: Tsars Casino by Eva:
Surprisingly, the casino got numerous games for its players, and all of them are completely responsive on mobile screens. The support service was also very polite and skilled. – source: AskGambler
30-Nov-2021: Tsars Casino by Alice:
I was very impressed by their withdrawal clearance time as it only took some hours for clearance. Methods for depositing were optional, with that their gaming collection is classy. – source: AskGambler
Full List of RR Investments N.V. Casinos 2023
Tsars Casino (tsars.com)
Zen Casino (zencasino.com)
Zen Betting (zenbetting.com)