Sing Bingo
Sing Bingo sister sites include Deep Sea Bingo, Glossy Bingo, Wink Bingo, Sweet Shop Bingo, Trex Bingo, Season Bingo and many more. 
Sing Bingo (singbingo.com) is operated by Broadway Gaming Limited of 16-20 Hospitality House, Cumberland Street South, Dublin, D027 097, Ireland.
Sites like Sing Bingo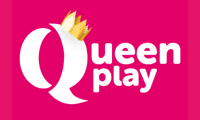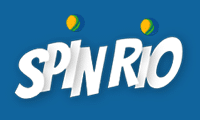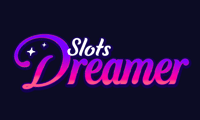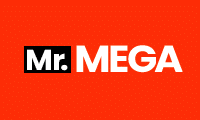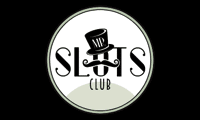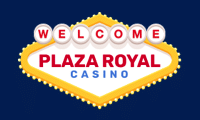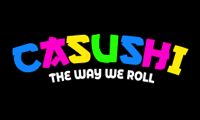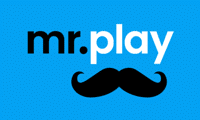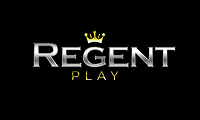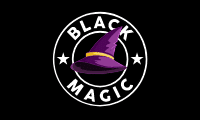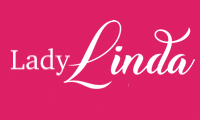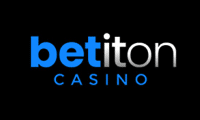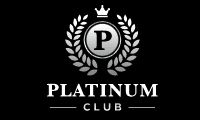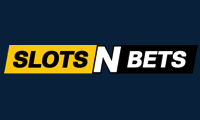 Sing Bingo Sister Sites 2022
Wink Bingo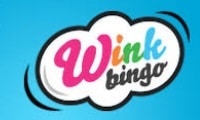 There's more to the relationship between Wink Bingo and Sing Bingo than the fact that they're on the same casino network now. They were also on the same casino network in the past – and it was a different casino network. Both became Broadway Gaming bingo sites when Broadway acquired the business interests of 888 UK Ltd for around £30m in 2022. When it comes to Sing Bingo sister sites, few could be closer than Wink Bingo. Few could be bigger than Wink Bingo, either. This was always one of 888's most popular bingo sites, and now it fulfils the same role for Broadway. The cheeky sense of style that Wink Bingo comes with does a lot to sell the site. It has an atmosphere that screams, "don't take me seriously; play here and have fun instead," and that atmosphere can be infectious. The entire site looks like the pages of a 1980s comic book for girls, but Broadway would want us to point out that you don't have to be a girl to play here. They'd also probably want us to point out that while bingo might be the bread and butter of Wink Bingo, there are other slots and arcade games to play with at the site, too.
Giant Bingo
What more can we say about Giant Bingo than it's a giant Sing Bingo sister site? Quite a lot, actually. This is yet another "sister in arms" for Sing Bingo, having transitioned across to Broadway Gaming Limited from the 888 Group. We suspect that it's now in a queue waiting to get some attention from its new owners because it hadn't seen any for a while by the time its days with 888 came to an end. As an example of what we mean by that, the newest casino game listed on the site is Great Rhino by Pragmatic Play. As many of you will already know, Great Rhino has already been around for long enough to be considered a modern classic. It's odd that Great Rhino would even be listed at all on a site that's supposed to be all about bingo, but that's the nature of the template that some of these old 888 bingo sites were created with. We're hoping that now they're Broadway bingo sites, they'll see a little spring cleaning and modernisation because, without it, they're unlikely to see 2025 in their current state.
Rewind Bingo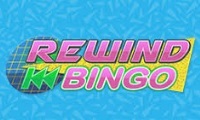 Rewind Bingo is an altogether more lively site than Giant Bingo, which makes it an altogether more attractive Sing Bingo sister site. Its presence in this list also makes it a hat trick for ex-888 bingo sites that have become bingo sites on Broadway. More than one hundred bingo sites were included in that deal, so there's a danger that some of them will get lost in the mix. Rewind Bingo is unlikely to become one of them because it has a genuine sense of style. It might have been made using the same template as Giant Bingo, but it does such a good job of disguising it with additional layers of graphics that you have to look hard to notice it. The name "Rewind Bingo" is a play on "rewind the tape." If you're too young to remember what that means, it's how we got back to the start of a TV show or movie before streaming and DVDs came along. Rewinding VHS tapes is definitely a 1980s thing, and that's reflected in the 1980s decor of this site. If you're of a certain age – let's say above 40 – you might find that Rewind Bingo reminds you of watching Top of the Pops when you were young – and that's by no means a bad thing.
Farmyard Bingo
The old 888 bingo sites template is already becoming familiar by the time we get to Farmyard Bingo. We appreciate that Broadway Gaming has a lot to do now it has all these additional bingo sites on its hands, but it would probably be an idea to go through these older, more basic sites and find a way to breathe new life into them. If they were made to look and feel more like Broadway Gaming bingo sites than 888 bingo sites, players might be persuaded to come back and have another look at them. Like Rewind Bingo, Farmyard Bingo does as much with the template as possible. A hint of colour on either side of the blocky body of the site gives the impression of being in a farmer's field, and promotions are dressed up with entertaining themed names like "dairy dosh." Farmyard Bingo isn't one of the most advanced or sophisticated Sing Bingo sister sites, but it's one of the better template-based ones. There are unquestionably better bingo sites on the network than Farmyard Bingo – perhaps even a dozen of them or more – but there's enough gaming content here to keep most bingo fans entertained, at least for a short while.
Crocodile Bingo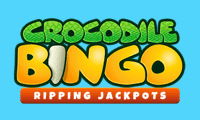 Crocodile Bingo has the air of a bingo site that doesn't know it's supposed to have closed down. There's a big white patch on the right-hand of the website's home page where promotions are listed on all of the other Sing Bingo sister sites we've looked at thus far. Between that and the fact that Mustang Gold is still being touted as a "new game," we'd say Crocodile Bingo has been circling the drain for a few years. It was never a high priority to 888 when they owned it, and we see no good reason why it would suddenly become a high priority to Broadway Gaming. Maybe the blank space is there because somebody at Broadway is working on revamping the site at the very moment we write this review, but we wouldn't bank on it. Even the list of recent winners appears to have gone on the blink, with winnings assigned to "Lucky Player 1," "Lucky Player 2," and so on rather than specific usernames. This might once have been an entertaining cartoon crocodile-themed bingo site with a few extra slots and casino games to entertain its audience, but the croc appears to have left town, and he's surely taken most of the players with him. We'd recommend every bingo and casino site we've looked at on this list thus far above Crocodile Bingo
Bringo Bingo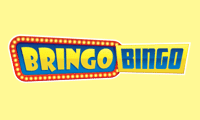 Bringo Bingo represents a return to the top table of Broadway bingo sites after the drop in quality we encountered at Crocodile Bingo. It's one of only a handful of Sing Bingo sister sites that was seemingly made without the use of a one-size-fits-all template. Bringo Bingo makes full use of the full width of your display device and uses it to display a convincing interpretation of a TV game show. That's very much the theme of the site. Rather than being a traditional bingo site, Bringo Bingo goes big with its theme and wants to make players feel like they've stepped into a TV studio, with a grey-haired host inviting you to "come on down and play bingo." You might get the same range of bingo rooms here as you get on lesser sites like Crocodile Bingo, but they feel more exciting at Bringo Bingo purely by virtue of the way they're presented. Players have a choice of welcome offers when they arrive at the site – they can have a purely bingo-based promotion, a purely slots-based promotion, or an offer that covers both and allows them to sample everything that Bringo Bingo has to offer.
Rio Bingo
What goes up must come down, and Rio Bingo is definitely a comedown after the delights of Bringo Bingo. This is yet another 888 bingo site in exile, so it's yet another use of the casino network company's (presumably now abandoned) bingo website template. Sites like Rio Bingo are so devoid of character that they actually bring down the standard of the casino network they're on, so a decision probably needs to be made about whether these new Broadway bingo sites are going to get a full overhaul from their new owners or whether they're going to be dumped in favour of focusing on the better sites in the (considerably expanded) range. Rio Bingo's logo and name suggest that this should be a party website full of all the sights and sounds of the world-famous Rio carnival, but it doesn't even try to bring us any of that. Instead, the site simply presents a fairly flamboyant logo and hopes that it will serve as theming for the rest of the generic site. As we mentioned above, there's probably no difference between the bingo rooms and gaming content of Bringo Bingo and Rio Bingo. It's just hard to get excited about those games on a site that makes no effort to be exciting.
BBQ Bingo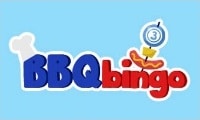 Bingo and a barbecue sounds like a superb idea for a sunny Sunday afternoon, and we thank Broadway Gaming (and 888, the site's inventors) for putting the idea into our heads. BBQ Bingo is a bingo site that's on par with Bringo Bingo when it comes to quality, so the final bingo site on our list of Sing Bingo sister sites is a return to the top end of the scale. You can have a barbecue almost anywhere you like (within reason), but the theme of BBQ Bingo is "beach barbecue," as is made clear by the sandy shore on the splash banner of the site's homepage. As for what's on the menu (other than the fish cooking on the griddle) – it's wall-to-wall bingo with a side serving of slots. Unlike several of the lesser-known Broadway bingo sites, BBQ Bingo offers players the opportunity to try before they buy. If they so desire, they can play free bingo games inside free bingo rooms at the site until they've decided whether they like the BBQ Bingo experience. If they decide to sign up at that point, they'll have access to a collection of 24-7 bingo rooms, including jackpot rooms, special themed rooms and VIP rooms that are off-limits to anyone who hasn't topped out the BBQ Bingo VIP reward program.
Can Sing Bingo Be Trusted?

★★★★★
Sing Bingo is a 5 Star trusted casino, here's why
1. CS Efficiency

GREAT – Customer support at this casino can be found by using supported methods such as live chat, email, and telephone.

2. Speed of Payouts

GOOD – Payout speed at Sing Bingo should be fair enough as it supports most modern banking methods for payouts and deposits.

3. HTTPS website

YES – The casino uses SSL- security encryption to secure user data at its website.

4. Score on Trustpilot

NONE – Sing Bingo doesn't have a Trustpilot page as of now.

5. Owner Location

TRUSTED – Sing Bingo is a Broadway bingo site, and Broadway Gaming is an Irish company.

6. UKGC Licence and Fines

NOT FINED – Broadway Gaming Limited has no active sanctions or fines on its record with the UK Gambling Commission.

7. Other non UK licences

YES -The operator also holds licenses in Gibraltar and Malta.

8. Bonus WR

GREAT – Wagering requirements for bingo bonuses at this casino are just 4x.

9. Key Terms Visible

YES – Important key terms are clearly visible on the website.

10. Use of Gamstop logo

YSE – The Gamstop logo is placed on the footer of Sing Bingo's web page.

Overall SCORE >

★★★★★

– 5/5 Stars
Sing Bingo is trusted and reliable.
What are players saying about Sing Bingo?
Here are our condensed / readers digest summaries of recent player reviews of Sing Bingo.
03-Jan-2021 by Lauren:
Sing Bingo is a scam. They have rigged games, and the bots on these games keep winning with the same names, which is why I played for a few weeks and closed my account. – source: WhichBingo
13-Aug-2020 by Phill:
On this casino, I tried to turn my deposit into profits for almost a year now. There a few games to play on and layout is old. I will not continue paying this casino anymore. – source: WhichBingo
24-Jan-2020 by Margaret:
This casino is not worth joining. I joined it for the free spins, but the odds are very low of winning and the support is terrible. – source: WhichBingo
19-Aug-2016 by John:
The verification process on this website takes a lot of time. I recently joined this website but was disappointed right away. The layout looks terrible and the games were not optimized. – source: WhichBingo
28-Dec-2015 by Mike:
I had a great experience in this casino. They have fast payouts and the slots have high odds. I enjoy playing here with my friends. – source: WhichBingo
18-Nov-2015 by Ashley:
I love Sing Bingo. I have been playing on it with my friends for a long time ago. You lose some and you win some. I never get bored playing on it. – source: TrustPilot
02-Jul-2015 by Nick:
Everything is fine until you win. I won a good amount and when I tried to withdraw, They blocked my account and my money was confiscated. – source: TrustPilot
25-Feb-2015 by Chandler:
I recently joined this casino and deposited, but the money did not show up. I contacted the customer support but they said there is nothing they can do. – source: AskGamblers
26-Jan-2015 by Sophia:
The worst experience I ever had on a casino. The withdrawal takes ages and the games are terrible. I will not play on Sing Bingo again. – source: AskGamblers
28-Dec-2014 by James:
This is an absolute joke. I deposited and got blocked instantly. I tried contacting the management but they never replied. Do not waste your money on this casino. – source: AskGamblers
Sing Bingo Review 2022
Sing Bingo is not a new website in the gaming industry. It opened its doors in 2010 with massive fanfare and an attractive design.
The site is one of the many websites that were formerly 888 bingo sites but are now Broadway Gaming bingo sites. That change in ownership happened in 2022, but Sing Bingo didn't break its stride and some of its players may not even have noticed the transfer. They were content playing the games on the site and would have had no reason to notice a change in the name at the bottom of the screen.
75-ball and 90-ball bingo fans will enjoy playing at this bingo website. It gives them a chance to interact, win loads of cash, and enjoy top-quality games. Although the site focuses on bingo, it also houses casino games like slots, jackpot titles, scratch cards, and more.
New player Welcome Offers
New players start their gaming journey at Sing Bingo with an incredible 300% bonus on bingo plus 30 FS. The maximum a player can claim on the welcome offer is £200. All winnings on this offer payout in cash.
Monthly Promotions
Sing Bingo has other rewards for players who continue to play at their website. They include weekly and monthly offers, and players should visit the promotions page to discover the available bonuses and understand their terms and conditions.
Pros and Cons
Pros
The casino has plenty of bingo and casino games and a wide selection of promotions.
Cons
The website is very similar to the Sing Bingo sister sites, and the welcome bonus is only on bingo.
Sing Bingo is compatible with mobile gaming, meaning players can access it on their tablets, smartphones, and any mobile gadget.
Featured Slots and Casino games
Sing Bingo specializes in bingo games. It houses over 36 bingo rooms with different bingo games, including jackpots. There is something for every type of bingo player. Aside from bingo games, Sing Bingo features over 400 slots in its games section. The site works with providers like Microgaming, Net Ent, and others to provide titles like Starburst, Cleopatra, and more, as well as over 24 progressive jackpot games.
Deposit and Withdrawal methods
Depositing money at Sing Bingo is easy. Players only need to click on the "banking" section at the top of the homepage, and they can select the preferred option from the available methods such as debit cards, PayPal, and more. The minimum deposit amount is £5.
Players can use the same withdrawal methods to withdraw their winnings, with the process taking up to 48 hours and 4-5 working days for debit cards. There is no limit on the amount a player can withdraw.
Customer Support and License
Players are free to contact the professional support team at Sing Bingo anytime. They can reach them via telephone, email, or Live Chat. Additionally, the website has an active Facebook page where players can interact with support agents and other players.
As a Broadway bingo site, Sing Bingo is covered by the licence that its parent company holds with the UK Gambling Commission.
The Verdict
Sing Bingo is a complete package that houses a myriad of bingo games and online casino games. It features a unique design, and the availability of the Facebook page enables its players to interact with each other, unlike other sites. The offers are plenty and generous to cater to all players of different budgets and types.
Sing Bingo News 2022
Sing Bingo is no longer run by 888 UK Limited. The credibility of the casino might have taken a hit had it ended up in anybody else's hands, but as it's now a Broadway Gaming bingo site the reputation of its operator pretty much sells itself. As we approached the middle of 2022, the casino site had no official brand sponsors or partners, nor was it running any digital, radio or TV ad campaigns.
Sing Bingo ceased getting social on Facebook in 2019, up until then, they used their Facebook platform to celebrate International Women's Day, get players stoked with that Friday feeling and wish their players a happy Valentine's day. Presently, Sing Bingo does not have a verified or official Twitter Feed.
Sing Bingo Brand and Niche
Rock n Roll fans, pop enthusiasts and lovers of old school soul will all find themselves right at home at Sing Bingo. It is one of the biggest, and arguably one of the best music-themed bingo and casino sites for UK players. Players will be able to get in the groove of things from the get go with the 'rockstar' bonus offer for new players, and there are plenty of online slot games and bingo games to help players celebrate their love of music. The music theme also feeds heavily into the reload bonus promotions.
Bingo may not be the most rock and roll thing in the world, but Sing Bingo makes it so by creating rooms, such as Disco Divas, Karaoke Nights and 5-Beat Rhythm, all of which are available to play from just 5p. It is more than easy to find common ground with other players in bingo rooms, everyone was brought there by their love of bingo and music! The casino discernibly attracts an energetic crowd.
It is a little disappointing to see that no music-themed online slot games offer daily jackpots or progressive jackpots, however there is a nice selection of music themed games to be found in the slot category. The top music themed casino games at Sing Bingo Include:
Britain's Got Talent Slingo, Disco Double, Disco Danny, Diamond Symphony, Funky Spin, the official Guns N Roses video slot, and the equally as rock n roll official title, Ozzy Osbourne.
The Sing Bingo Community
At Sing Bingo, players don't just celebrate their wins, but the wins of their fellow players too! Right next to the promotion tab lies the community tab at the top of the casino site, here, players will find a list of lucky new players, latest big winners, and instant game winners – note that no player information is disclosed here, only the amount won and the player's anonymous alias.
At the time of writing, the latest big win allowed one incredibly lucky player to add £7,989.41 to their bingo bankroll. The winnings do not reflect incurred losses.
Sing Bingo also makes it easy for new players to get to grips with the bingo lingo currently used in their online bingo rooms. Players can find a comprehensive glossary of bingo terms before they dive into one of the vibrant and lively bingo rooms to get a low down on the lingo.
All bingo rooms are monitored and moderated by trained Sing Bingo staff who are there to keep players safe in the bingo rooms and prevent spam messaging.
Sing Bingo Jackpots
Sing Bingo is a great site for players looking for big wins in bingo rooms, it has found plenty of ways to bring a little jackpot magic to the bingo rooms:
1.Progressive Jackpots – Currently, the top bingo rooms that provide access to progressive jackpot prizes are Wink – 90 Ball Progressive and Lucky Stars. Note that progressive jackpots are not guaranteed to drop, they can be carried over to the next game.
2.Guaranteed Jackpots – Unlike Progressive Jackpots, the Guaranteed Jackpots always drop. Currently, there are four weekly guaranteed jackpots, and they all revolve around the site's music theme.
-The DJ Set 5 Line Game plays on Monday's at 9:30 PM, it hands out up to £600 in cash.
-The Hot Harmony 75 ball game runs every Wednesday at 9 PM, it awards £250.
-The Jam Session game provides an opportunity for players to test their rhythmic skills, the most grooving players will win up to £1,000.
-The Melody Maker 90 Ball Bingo Game goes live at 10 PM every Saturday and awards a prize pool of £3,000. Players can take part from as little as 50p a ticket.
3.Mystery Jackpots – who doesn't like surprises? Certain bingo rooms at Sing Bingo offer mystery jackpots, players won't know what the prize is until they buy a bingo ticket and enter the room, instead, the mystery jackpot is revealed just before the bingo game starts. The prizes are selected totally at random.
Sing Bingo Loyalty Programme & Shop
All new players at Sing Bingo will automatically be registered to the Sing Bingo Loyalty Programme – no opt in or invite needed. The rewards come in the form of diamonds, players will earn them through playing slots or buying tickets to bingo rooms. For slot spinners, £10 in real money will need to be wagered for 1 diamond, for bingo fans, only £1 in real cash needs to be spent for a diamond.
Once collected, diamonds can be used in the shop, where a fair number of goodies are up for grabs. There are five levels to the loyalty programme; apple, banana, strawberry, pineapple and lychee. To give players an idea of the difference between the first and last levels, the first level offers 6 bingo tickets with every deposit, access to exclusive games, birthday offers, and shop access. The 5th level offers 40 bingo tickets with every deposit, everything that was included in level one, plus special daily, weekly and monthly games.
The days of heading to a sweet shop and asking for a pick and mix may mostly be behind us but Sing Bingo has brought the pick and mix magic back in their digital shop. In the shop, players will get the chance to collect special items and grab free spins in selected games.