Sky Bingo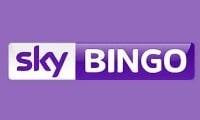 Sky Bingo sister sites include Sky Poker, Sky Vegas, Sky Casino, Sky Bet, Betfair, Paddy Power, Tombola and more.
Sky Bingo (skybingo.com) is operated by Bonne Terre Limited of 4 Wellington Place, Leeds, LS1 4AP.
Sites like Sky Bingo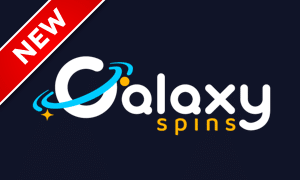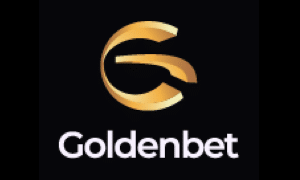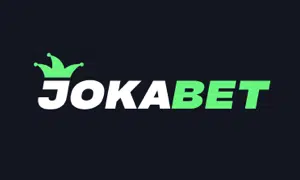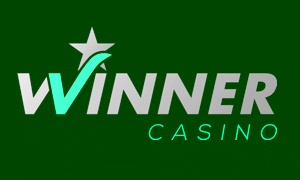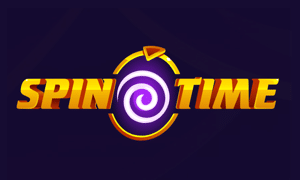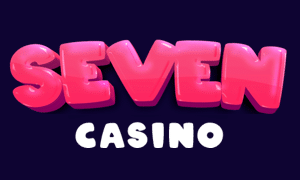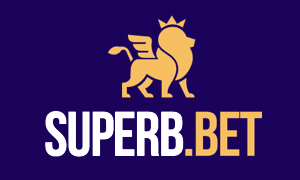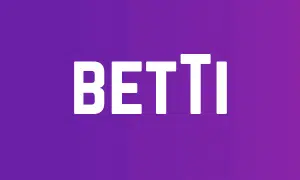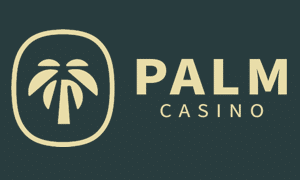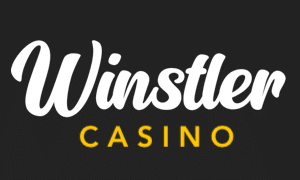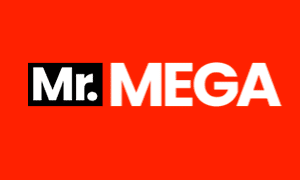 Sky Bingo Sister Sites
Sky Vegas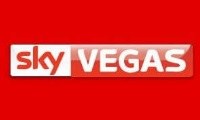 When Sky Vegas was launched in 2009, Sky Television treated it as a major event. Adverts for the casino were all over Sky's channels and even made it to terrestrial channels, where Sky paid for advertising. They wanted to give the impression that they were giving the world a new high-prestige casino – and they succeeded. Sky Vegas is a big-time online casino site with a large player base and a strong reputation.
Casinos in the real Las Vegas try to outperform their rivals by offering plays promotions they can't say no to. Sky Vegas does the same. Whether it's fifty free spins without making a deposit or up to 200 free spins for depositing as little as £10, Sky Vegas knows how to persuade players to come through its virtual door. Based on its decade-plus of success, it's also pretty good at keeping them there.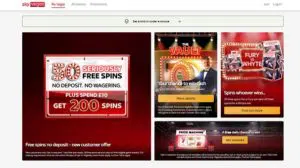 Sky Bet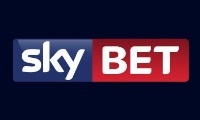 To a lot of people, Sky Bet is "the football brand." Sky Bet offers every type of casino game you could want or hope for, but the core of its appeal is its massive sports betting platform. You can bet on almost any sport anywhere in the world on Sky Bet – even the ones that aren't actually shown on Sky television!
The connection between Sky Bet and football comes from the sheer number of football competitions and leagues that Sky Bet has sponsored over the years. They're the current sponsors of the English Football Championship, English Football League One, and English Football League Two. Their logo even appears on the shirts of players who play in those divisions. Sky wants people to think of Sky Bet as soon as they think of football – and some people do. This is easily one of the biggest sports betting companies in the UK.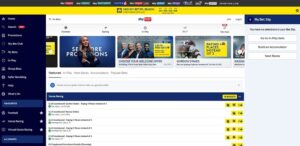 Sky Casino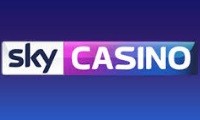 The Sky Casino portfolio is diverse, and most of the brands within it have a clear purpose. Skybingo is, obviously, for bingo players. Sky Poker is for poker players. Sky Bet, although it isn't as clear in the name, is for people who want to bet on sports. What, then, is Sky Casino for? It's perhaps the least popular of all the Skybingo sister sites, but that doesn't mean that it doesn't have value. This is probably the best of the Sky brands to play with if you like traditional casino games.
If you want slots, Sky Casino has got them. If you're looking for table games, Sky Casino has plenty of those, too. That includes roulette. Expect to find live dealer versions of every major card and table game you can think of, and join the members club if you want the VIP treatment.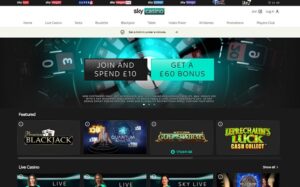 Sky Poker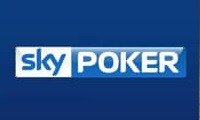 You'll get no prizes for guessing what Sky Poker is all about, but you might get prizes by signing up there. The welcome offer at Sky Poker includes free tournament tokens and free stack rolls for new players. You also get the comfort of knowing that you won't find yourself in at the deep end when you visit your first table. Sky Poker players are ranked in order of ability, and tournaments are based on ability, too. Bonne Terre Limited wants to ensure that everyone has a good time at Sky Poker, so they try to avoid letting newcomers get taken to the cleaners by poker veterans.
Unlike the other Skybingo sister sites, Sky Poker sticks to the task at hand. It doesn't make space for other casino games. This is a straight-up poker site pitched at people who take the game seriously and want to improve. Having the Sky name has helped it to become one of the largest sites of its kind in the UK.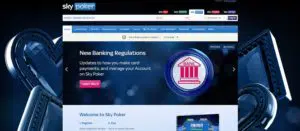 Can Sky Bingo Be Trusted?

★★★★★
Sky Bingo is a 3 Star trusted casino.
1. UKGC License

Sky Bingo is covered by UK Gambling Commission licence no. 38718, which is held by Bonne Terre Limited.

2. UKGC Fines

The UKGC fined Bonne Terre Limited £1.17m in February 2022 after finding the operator guilty of breaking licence conditions about marketing and customer interaction.

3. Customer Service

Live chat, email, and social media chat. Sky Bet once had telephone support, but this appears to have been disabled.

4. Trustpilot Score

After over 300 reviews, Sky Bet has an poor rating of 1.7 out of 5.0.

5. Company Location

Bonne Terre Limited is based in Leeds, England.

6. Visible T&C's

The promotions at Sky Bet state their terms and conditions clearly.

7. Social Media Presence

The brand is highly active on both Facebook and Twitter/X.com.

8. Number of Sister Sites
There are four Sky Bet sister sites under the Bonne Terre umbrella, but plenty more under the Flutter Entertainment umbrella.
9. Games portfolio

Sky Bet should be judged as a bingo site and has plenty of bingo rooms, but there are also a few hundred slots.

10. Gamstop links

Single-click access to GamStop is available via the logo in the Sky Bet footer.

Overall SCORE >

★★★

★★ – 3/5 Stars
Sky Bingo Review 2023
Sky Bingo is owned and operated by Bonne Terre Limited. You can tell what the purpose of Sky Bingo is just from looking at its name, but it includes an arcade full of other casino games if you're looking for more than just bingo. The arcade is little more than an afterthought, though – it's a bingo site first and foremost, and it's one of the biggest in the UK.
The site features 90-ball, 75-ball, and 80-ball bingo options, chat games, jackpots, paid-for and free bingo. You can play simply for the fun of playing if you so desire, or you can bet as much as you want. There are numerous rooms and a tightly-run schedule, so you can surround yourself with high-rollers in the middle of the night or put yourself in with low bettors mid-morning. The choice is very much yours.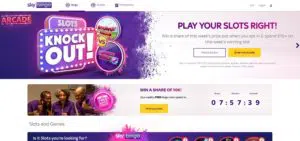 Sky Bingo  Welcome Offers
As of early 2022, Sky Bingo isn't running any promotions that are tailored to new players. That's not because it doesn't want new players. It treats all players the same way, and there are numerous promotions that are open to everybody regardless of how long they've been with Sky Bingo or what their experience level is. Let's move along to talking about them instead.
Ongoing Promotions
Sky Bingo revises and refreshes its ongoing promotions regularly. What's there one week may not necessarily be there the next week. That's why you should jump on a promotional offer if you like the look of it and the terms are right – you never know how long it's going to last! Here are a few promotions that were up and running when we wrote this review.
Penny Bingo: All bingo tickets cost one penny in selected rooms.
Free Bingo: Deposit £10 at any point during the week to get access to a private bingo room where you play for free, but you can still win real money.
£10,000 Prize Draw: Entered by buying as little as one bingo ticket for £1.
£5 for 5 Free Spins: Spend £5 on bingo and gets five free spins to use in the Sky Bingo arcade on slots.
Sky Bingo Pros And Cons
Pros
Multiple promotional offers available to all players at all times, and the promotions are updated regularly.
No wagering requirements attached to bonus funds.
Cons
There is no loyalty or VIP program.
Withdrawals are slow, and customer feedback isn't good.
Top Games at Sky Bingo
The featured games at Sky Bingo are all bingo games. Considering the casino's name, it would be weird if they weren't. There are other games available if you hop over to the arcade section of Sky Bingo, though, and here's a summary of the bigger-name games you're likely to find there.
Based on the way the casino is laid out, we think somebody at Skybingo has a thing for Irish-themed slots. There are two which are given greater prominence than the others. The first is Irish Luck, which is an Eyecon slot and comes with all the twinkle and charm we've become accustomed to from this Australia-based online slots developer. It's linked to a progressive jackpot, and you might also find that the number of paylines on the grid grows progressively as you keep spinning, too. RTP is Irish Luck is 95.05%, and volatility is about average.
The other Irish slot here is the biggest of them all. it's the original Rainbow Riches by Barcrest. You can see its influence in almost every popular Irish-themed slot of the moment, and that includes the aforementioned Irish Luck. The RTP is a little low by modern standards, down at 95%, but people don't come to play Rainbow Riches because of its RTP. They play it for its "follow the yellow brick road" bonus round, and the multipliers that crop up so often during free spins. This is a legendary online slots game, and if you've never played it you're missing out on a slice of history.
Bingo and slots is about all the entertainment you're going to get at Sky Bingo, but there also a few instant win scratch games if you're a fan of the format.
Deposit and Withdrawal Methods
Sky Bingo has recently made the bizarre decision to become harder to make transactions with. t was once possible to use e-wallets and PayPal to play at Sky Bingo, but now your only options are debit cards or Apple Pay.
Skybingo quotes a turnaround of between two and five days for processing withdrawals. Between that and the lack of banking options, it feels a little bit like travelling back in time to 2010.
Customer Support and License
Sky Bingo tries to be as available as possible to customers. Telephone support is available so long as there's an agent free. If there isn't, you can use email or live chat, or even use Facebook Messenger to speak to the Sky Bingo social media team if you can't get an answer anywhere else.
Sky Bingo holds two licenses – one with the UK Gambling Commission, and one with the Alderney Gambling Control Commission.
Sky Bingo – The Verdict
Sky Bingo will always be popular because it's a Sky casino site, and all Sky casino sites attract customers. However, there are a few factors holding it back from being a truly great bingo site. The payment options are too restrictive, the turnaround time for withdrawals is too slow, and there aren't enough substantial promotions or incentives. On the plus side, it's safe and secure, and the bingo rooms are always busy.
What are players saying about Sky Bingo?
Here are our condensed / reader's digest summaries of recent player reviews of Sky Bingo.
15-Jul-2023 by Dianne:
I wagered £60 and won £2. The site seems to take more than it gives. The Return to Player rate isn't good enough. 

– source: TrustPilot

12-Jul-2023 by Paula:
The site seems to favour the company more than the players. The same players seem to win every day. It's difficult to win back your money. 

– source: TrustPilot

28-Jun-2023 by Sally:
I had a great evening playing on Sky Bingo. I even had a nice win. However, I find the site a bit complicated to navigate. 

– source: TrustPilot

25-Jun-2023 by Charlie:
I wagered over £200 with no bonuses. It just gives you losses time and time again. It's disappointing. 

– source: TrustPilot

28-May-2023 by Tracey:
Sky Bingo has great games. The layout loads fast. I've had some nice wins playing here. 

– source: TrustPilot

14-Apr-2023 by Paul:
I believe Sky Bingo is rigged. The same names seem to win all the time, which seems impossible given the number of players. I suspect they use bots. I advise avoiding all bingo apps here. 

– source: TrustPilot

13-Mar-2023 by Jo:
While I have no issues with the gambling aspect, the chat hosts show clear favouritism to some players. It's not a pleasant experience. 

– source: TrustPilot

09 Mar-2023 by Mrs Mackinder:
The site is terrible with the same winners all the time. Don't waste your money. 

– source: TrustPilot

25-Feb-2023 by Maria:
Sky Bingo is my favourite site. I won on my first game after signing up. I enjoy the chat rooms and games. It's all about luck. 

– source: TrustPilot

19-Feb-2023 by Simon:
I've been playing on the site for nearly a year and I'm fed up with the same players winning all the time. 

– source: TrustPilot
Sky Bingo is a Bonne Terre Limited Company
Sky Bingo is part of Bonne Terre Limited, but Bonne Terre Limited is part of the Sky Betting and Gaming company. We're not one hundred per cent sure why Sky felt it necessary to put another business name between the layers of "Sky."
Whatever we want to call, them, Sky Betting and Gaming consists of five different main brands. As well as Sky Bingo, the other brands are Sky Bet, Sky Vegas, Sky Casino, and Sky Poker. This company was founded by the Sky group, which is one of Europe's top media and entertainment companies. Sky Vegas is the main online casino within this company, whereas Sky Bet is the primary brand for sports betting. Sky Betting and Gaming also operates the odds comparison site 'Oddschecker' for online gambling. This site helpfully compares the different odds offered by many of the most popular betting companies for British and Australian customers, this including their own Sky Bet. 'Oddschecker' was first established in 1999 and was eventually acquired by Sky Betting and Gaming in 2007.
Sky Bingo on Social Media
Sky Bingo's most popular social media account is its Facebook page, with over 57,000 likes and a "verified" tick. They are active in posting and regularly share promotions for the casino and interactive posts for many Facebook users to participate in. They regularly share a weekly "#winnerswednesday", where they share the competition winners each week with instructions on how to claim their £25 cash. In order to be in with a chance of winning, they ask Facebook users to comment on the post below their favourite slot game along with the hashtag. This not only boosts interaction but also introduces all the commenters to new and popular slot games. Their most recent 'Winners Wednesday' post received over 790 comments, and over 260 likes, which shows their audience is most active here, and will regularly participate in the competitions. On the 23rd of September, the page hosted a livestream that has more than 11k comments, so Sky Bingo's Facebook livestreams are definitely a popular attraction! The Facebook page also donates £500 to Macmillan Cancer Support every month on behalf of the top fan on the page. This encourages people to interact more with the page in hopes of being the top fan and being able to help donate to such a popular and respected charity.
The verified Twitter account (@skybingo) has over 8k followers and also actively shares "#winnerswednesday", alongside interactive tweets for their followers to like, share and reply to. The verified Instagram page (@skybingo) has a smaller amount of 2k followers and shares similar interactive content but does not appear to post the recurring #winnerswednesday that is seen over on Facebook and Twitter. Their target audience is more likely to be on Facebook over Instagram, with an older age demographic, which is why they are more active there.
Sky Bingo TV Advertisements
The latest video advertisements for Sky Bingo include voiceovers from the X-Factor star, Rylan Clark-Neal. His unique voice is recognisable by many, and his bubbly and friendly way of speaking is perhaps why Sky Bingo chose to use him for the voiceovers. While he might not be as recognisable to the older demographic who use Sky Bingo, people will still know his distinctive voice from hearing him on their televisions in the past. In one advert, you can see two women sitting on a couch together, with Rylan narrating over the top. The advert shows one of the women opening her tablet up to see Sky Bingo's "£40 Bingo Bonus" and "up to 100 spins" on Rainbow Riches when she spends her first £10, as Rylan tells us. The advert ends by creating an explosion of purple glitter, which is a common occurrence in some of the Sky Bingo TV adverts, to indicate that they have won bingo! There is another advert featuring the same two women (who we learn are called Jasmine and Jo), where Jasmine is about to join Sky Bingo and take advantage of the "£60 bingo and slot bonus". The advert ends again with the same purple explosion, which is a key theme colour in the Sky Bingo online casino, to celebrate another bingo win.
A different advert, but in very similar fashion, shows a couple sitting together in their living room, as the woman (Trish) wins on Sky Bingo instantly, and the purple explosion goes off before Rylan even has a chance to speak. Rylan humorously rewinds the scene to see just how Trish managed to win on Sky Bingo and sees that she won a holiday voucher by spending £10 on the site the day before, which means she earned a ticket to be able to enter the daily prize draw. These fictional scenarios are useful in showing customers that they too could be in with a real chance of winning, just like the people in the adverts sitting on their sofas. It makes playing on Sky Bingo feel easy and relatable by using non-famous people in their video adverts, but still throw in a well-known voice to gain some popularity. The adverts (as well as the casino site) feature the slogan "exciting times" to draw in new customers, printed across a comforting purple background.
Sky, Sky Bingo and Sky Betting and Gaming sponsors
In 2015, Sky Bingo were the sponsors for the TV show Loose Women, but no longer sponsors anyone as an independent entity. Sky Bingo and the Sky Betting and Gaming company already have so many brands within its own umbrella company (Sky), that there is not a huge need for any brand deals or sponsorships. Their already well-known name means that customers will find out about Sky Bingo through other sources such as Sky TV or Sky Media. Its long running success also helps to maintain a consistent customer base. Sky Bet, the sports betting brand under the Sky company, is the head sponsor for the English Football League (EFL) and has been since 2017. In September 2021, Sky announced that they will be the new shirt sponsors of the Republic of Ireland Women's national team for the next four years.