Slots Casino Jackpot Mania
Slots Casino Jackpot Mania sister sites include Jackpot Crush, Lotsa Slots, Jackpot World and Cash Frenzy. 
Slots Casino Jackpot Mania is operated by SpinX Games Limited of 9/F, MW Tower, 111 Bonham Strand, Sheung Wang, Hong Kong.
Real Money Casino Sites Like Slots Casino Jackpot Mania







Apps Like Slots Casino Jackpot Mania 2022
Jackpot Crush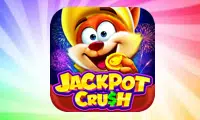 We'll start off with one of the more laid-back casino apps in the SpinX Gaming Limited range. This company has made a total of seven apps like Slots Casino Jackpot Mania, but this is one of the less popular. It's been downloaded just over one million times, which sounds like a lot until you find out that Slots Casino Jackpot Mania's download number is closer to twenty million. Jackpot Crush is mostly devoted to classic-style slot games, which you'll find under its in-app "777 Jackpot" range. That doesn't mean that Jackpot Crush is a boring app, though. There are still hidden bonus features within every single one of the slots you'll find inside it, and to spice things up even further, it's also full of multiplayer options. If you're looking for a good casino app to play with your friends, you might not have to look any further than Jackpot Crush. It's also a good choice to make if you don't want to feel obliged to pay for more coins so you can keep spinning the reels. Unlike some casino apps that might only drop off new bonus coins once per day, Jackpot Crush serves up more every fifteen minutes.
Lotsa Slots
We go from one of the least popular SpinX Games Limited apps like Slots Casino Jackpot Mania to the outright most popular. Lotsa Slots has around twenty million downloads to its name. What we can't work out is why. It might be up there when it comes to download numbers, but when it comes to quality, we think this is actually one of the weaker sister apps to Slots Casino Jackpot Mania. It doesn't even deliver on its name. There aren't "lots of slots" in this app – there are barely eighty. You can drive that number up a bit by unlocking more games with bonus coins, but even with that done, you'll barely scrape past one hundred. We're not saying that one hundred slots aren't enough to keep people entertained, but there's at least double that amount in most of the other SpinX casino apps. As much as we enjoy Poseidon Cash and Lava Loot, their presence doesn't make up for the absence of so many other fun slots. There's also the stingy welcome bonus to take into account. You'll only receive two million coins when you download and install Lotsa Slots, which is barely enough to give you a taste of any of the content. Compare that to the one hundred million in Slots Casino Jackpot Mania, and you'll quickly come to realise that there's little point downloading Lotsa Slots when so many better alternatives exist.
Jackpot World
SpinX Gaming Limited has been around for a few years making casino apps now, and Jackpot World was one of the first that the company brought to the marketplace. It's entertained well over ten million players and continues to attract new downloads and new players every day. You can think of Jackpot World as one of the most well-rounded apps like Slots Casino Jackpot Mania. It has plenty of slots to offer, but it combines its slots portfolio with other well-loved casino games like roulette. That makes it one of the best casino simulator apps on the market – you can do anything in Jackpot World apart from winning real money! The bonus welcome offer inside this app is twelve million coins, which should get you through the first few levels and give you a feel for what exists beyond them. Most new players start with Penguin Quest, which is the cutest slots game you're ever likely to play, but there's plenty of choice, and ultimately the decision is yours. You could even win a penguin as a virtual pet to look after, thanks to Jackpot World's array of strange but amusing prizes. Jackpot World can be extensively customised and tailored to suit your whims as a player – which is probably why it continues to perform so well for its owner.
Cash Frenzy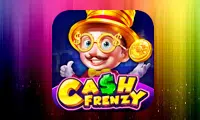 Cash Frenzy is another member of SpinX Gaming Limited's "ten million" club, by which we mean it's reached more than ten million players across Apple and Android devices. All of the apps like Slots Casino Jackpot Mania were made for fun, but Cash Frenzy takes the theme of "fun" and runs with it. From the cartoon characters that serve as mascots to the jaunty theme music that plays throughout the app, Cash Frenzy tries very hard to put a smile on your face and mostly succeeds in that aim. Some of the slots that are exclusive to this app, Regal Tiger being a good example, are of superior quality than you'll find with the majority of the other SpinX apps. If we're going to nitpick, though, we feel that Cash Frenzy ought not to be advertising the idea that it's possible to play real Vegas slots through the app. That's patently untrue. "Real" Vegas slots pay out real money, which is something Cash Frenzy can't do. That's only a minor concern, though, and we can put it down to over-zealous marketing. What's far more important is the content of the app – and given that Cash Frenzy tops players up with more bonus coins every fifteen minutes while they play, we can't find much to complain about on that front.
Slots Casino Jackpot Mania Review
We know that Slots Casino Jackpot Mania is only about half as successful as the biggest of the SpinX Gaming Limited apps like Slots Casino Jackpot Mania. We can see that easily from the fact that this app has had "only" five-million-or-so downloads, whereas there are slots in this range that are closing in on the twenty million mark. We'd love to know why that is. We suspect that it might have something to do with the age of the other apps compared to the age of this one because if it comes down to quality alone, Slots Casino Jackpot Mania ought to be in the driving seat.
None of the other casino apps in this family can compete with Slots Casino Jackpot Mania when it comes to the number of slots in the app or the number of bonus coins players are given to play with when they download it. We'll get onto the bonus coins and the welcome offer in a moment, but let's talk about the games first. Star attractions inside Slots Casino Jackpot Manis include Tiger Eclipse, Forest of Pixies and Glorious Buffalo. These won't be familiar names to you if you're new to the idea of free-to-play casino apps, but they're high-quality products that mimic the look and feel of great online slots without requiring you to spend a penny on playing them. Perhaps their similarity to "real" slots isn't surprising – many of the slots in this app were made by professionals who make real-money slots and casino games for a living.
To make things even easier for players, there's no need to be connected to WiFi while playing this app. You'll obviously need an internet connection to download it, but once that's done, the app can be played offline. Unlike some of Slots Casino Jackpot Mania's sister apps, all of the games in this app arrive unlocked. You don't need to play through anything else or spend any bonus coins to access them – they're all right there waiting for you from the word "go." There are hundreds to choose from, so you shouldn't get bored, but in the unlikely event that happens, more slots are added every week. The games portfolio of Slots Casino Jackpot Mania is an ever-changing landscape, and it's a landscape you can share with your friends. You can sync up your version of Slots Casino Jackpot Mania with anyone else who has the app and play alongside or against them in several challenge modes, including tournaments and bonus mini-games. It's the most exciting app in the SpinX family, so if you're considering downloading any of these apps, we'd recommend that you start here.
Slots Casino Jackpot Mania Welcome Offer and Bonuses
The biggest reason that we say that none of the apps like Slots Casino Jackpot Mania can compete with the real thing is the generosity of the app's welcome offer. New Slots Casino Jackpot Mania players are welcomed with a staggering one hundred million bonus coins. There are apps in this family that offer just two million coins as a welcome, so the difference is staggering. You can make good progress through most of the slots in the app with the welcome coin allocation, so you'll have plenty of chances to sample the app's wares and decide whether it's worth spending money on real coins. There's never any obligation to do that, though – thanks to the bonuses in this app, more free coins can always be obtained through one route or another. "Levelling up" is one way to do it – each time you take another step up the Slots Casino Jackpot Mania VIP ladder, you'll get another cache of coins as recognition of your new status.
Another good way to secure more coins is to compete in the daily tournaments and challenges. Winning any of them – or even coming close – is a surefire way of boosting your virtual bank balance. If you're a risk-taker, you could always choose to stake the value of your last win on a double-or-nothing game of chance and land more coins that way. Complete the app's daily goals – which are different to the daily challenges – for another allocation of coinage. If all else fails, stick around for four hours and then take a spin of the Bonus Wheel to see what it offers you. Yes, you can buy coin packages if you feel like you need more than the app is willing to give you – but if you're a casual player, it's hard to see when or why you'd need to make a purchase.
Who Are SpinX Gaming Limited?
SpinX Gaming Limited set up shop in Hong Kong in either 2017 or 2018. Different sources give different birth dates for the company, but the year of the company's birth is immaterial. What's anything but immaterial is the staggering level of success the app development company has enjoyed. This is a business that doesn't do anything other than making casino simulator apps, and yet it's become one of the most-downloaded app developers in the world. They put that down to their "player-centric" focus and their promise to deliver "pure fun" and create "lucky moments" for all those who download their apps and games. We don't necessarily disagree with that, but we think their aggressive approach to marketing their casino apps might have helped a little, too.
If you've ever spent time wading through casino apps on your Android or Apple device, you'll know that there are hundreds of them out there. Despite that enormous level of competition, the SpinX Gaming Limited casino apps consistently manage to stay in the top ten apps of their kind on both platforms. A lot of that is down to the quality of the products. There are some basic, ugly casino simulator apps out there, but you'll never catch SpinX Gaming making anything basic or ugly. They've employed real online slots developers to ensure that their slots look authentic and, more importantly, feel authentic. They support their apps through a network of affiliate marketers, all of whom are paid for referring people to download links. The more they refer, the more money they make. The fact that SpinX can even pay for such a scheme is a sign that business is booming. Running an affiliate scheme wouldn't be a possibility for the majority of casino app developers. With download figures in excess of ten thousand per day and thousands of customers spending money on coins or watching paid-for adverts in the app, we guess that SpinX Gaming can afford to splash the cash around a little.
Looking at the statistics on the App Brain website is a good way of tracking the success (or lack of) of an app or an app manufacturer. The people in charge of SpinX Gaming Limited must enjoy looking at App Brain because the website tells them that they're one of the top one per cent of developers in the world. They've reached that exclusive club through download volume. The seven casino apps developed by SpinX have been downloaded a combined total of more than sixty million times. That's a massive number, but what's arguably more impressive is the fact that their average rating is above 4.5 out of 5, even after all those downloads and more than two million reviews. No app developer can get everything right all of the time, but it's clear that SpinX Gaming gets most things right most of the time.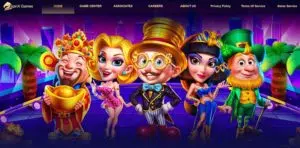 Slots Casino Jackpot Mania Technical and Price Information
Android Users:
Slots Casino Jackpot Mania requires Android version 4.4 or above.
Apple Users:
Slots Casino Jackpot Mania requires iOS 10.0 or above for iPhone & iPod Touch. It requires iPadOS 10.0 or above for players on iPad. Mac users will need macOS 11.0 or above and an Apple M1 chip.
General Information:
Slots Casino Jackpot Mania is a free download from both Apple's App Store and Google's Play Store. The download size is 153.9MB. Google Play has given the app a "Teen" rating because it contains simulated gambling. App Store rates it 17+ for "intense simulated gambling." No purchases are necessary to play any of the slots and games in Slots Casino Jackpot Mania, but packages are available for between £0.99 and £199 for those who do.
Slots Casino Jackpot Mania Download Links
For Apple: Download from the App Store.
For Android: Download from Google Play. 
What Are Other Players Saying About Slots Casino Jackpot Mania?
The following is a sample of reviews of Slots Casino Jackpot Mania taken from the Apple App Store and Google Play Store. We've edited the comments to keep them brief and on topic.
25-Jun-2020 by bit chie
I shouldn't have to update the app so often and with every update, I feel like I win less. Now it feels like I'm just being scammed for credit points. I think I've seen my camera flash while I've been playing the game too. – source: App Store
01-Jun-2020 by carkat99:
The last three updates have definitely made wins happen less. I never get a jackpot anymore. There doesn't even seen to be a difference when I make bigger bets. – source: App Store
17-Mar-2020 by m2020kfi5e7:
This app is positively awful. I started playing it a while ago and built up a good fortune but thanks to recent changes I've lost it all. To make matters worse, the adverts make my phone lock up which costs me bonuses because of the crashes. – source: App Store
29-Oct-2019 by Z74z:
I had more than two billion coins in this app, then it wouldn't load for a week. Eventually, I deleted it and reinstalled it. I emailed customer support and asked them to give me my balance back but they said they'd look into it and then ignored me. I never got my coins back. – source: App Store
19-Oct-2019 by Happy68:
Everything was fine for the first month I played this app. For the past two weeks, I've found the app crashes after every big win because it's trying to load adverts and can't do it. I've complained about this to customer support but they don't answer me. – source: App Store
07-Jan-2022 by Mike:
I liked the game at first but now there are far too many ads in it. You watch the ads and the app doesn't even give you the bonus it promised. Eventually, I got bored of it and deleted it. – source: Google Play
20-May-2020 by Jacqueline:
I think the games are great fun to play and I've never had problems with any of them. You'll win all the time with small bets but when you're at the high levels you'll lose money very fast. I just stick to the lower levels so it's still fun. – source: Google Play
12-Apr-2020 by Jon:
This game is so messed up. You'll win the early levels but from then on it's all about forcing you to buy coins. I had a balance of over £70bn at one point but it asked me to spend £225m per spin even on the medium levels. It stopped being fun so I uninstalled it. – source: Google Play
18-Jan-2020 by Tammy:
I love all of the games and bonuses but the adverts are relentless. I watch them because I know I have to but it feels like a forced interruption. I feel like I'm spending more time watching ads than playing the games. – source: Google Play
05-Jan-2020 by Michelle:
If you bet sensibly with the free coins you'll do well. People complain about running out but if that happens you're betting too big too early. Be sensible and play smart! The app has great graphics, loads of ways to get free coins and good variety. I can't praise it enough. – source: Google Play