SLTM Ltd Casinos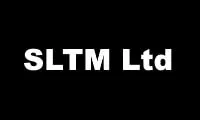 SLTM Ltd is a casino network company with one active site, which is Slots Million.
SLTM Ltd are operated from No. 2, Geraldu Farrugia Street, Zebbug, ZBG 4351, Malta.
Similar to SLTM Ltd Casinos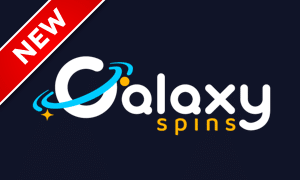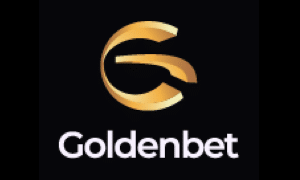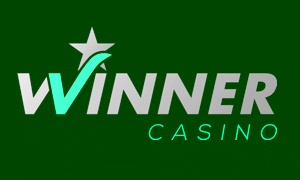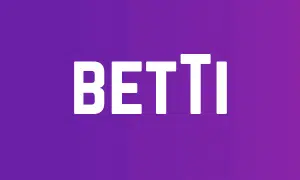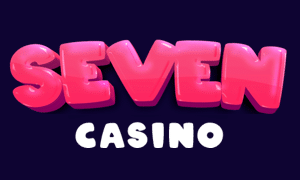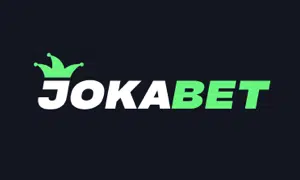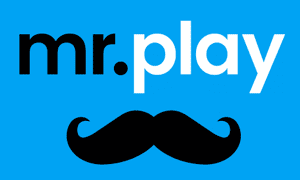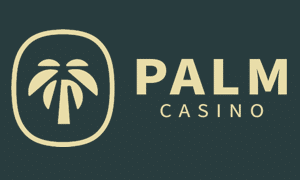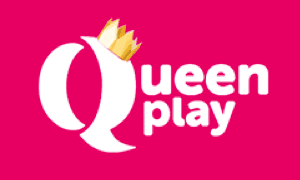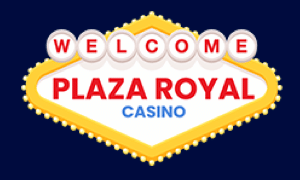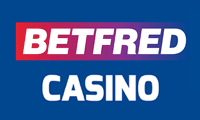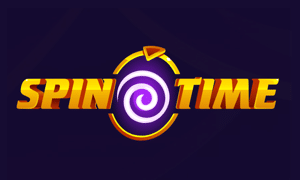 All SLTM Casinos 2023
Slots Million
Slots Million is the only online casino owned and operated by SLTM Ltd. In fact, SLTM Ltd was set up for the sole purpose of operating Slots Million. That's why the initials of the company's name are taken from the letters in "Slots Million." If you're only going to launch one online casino site, you better make it a good one. Slots Million certainly appears to achieve that at first glance. It's a casino site that offers more than 3300 games, working with the biggest and most-loved providers in the online casino industry – over 90 in total – to ensure that it always has not only the all-time best games but also a constantly-updated collection of the latest releases. The casino's welcome offer changes from time to time but always sounds generous. However, customers should ensure that they pay close attention to the wagering restrictions attached to the bonuses at Slots Million. At the time of our visit, the wagering requirement attached to the welcome package was x48. That's significantly higher than the industry average and, in real terms, means that you're unlikely to be able to withdraw much – if any – of your bonus funds.
Not every online casino player chooses to partake in bonus promotions, so the wagering restrictions at Slots Million won't be an issue for everybody. A lot of players will be far more concerned about how safe and trustworthy Slots Million is. We have good news on that front. This is a dual-licensed casino holding clean licenses with both the UK Gambling Commission and the Malta Gaming Authority. On top of that, it's an award-winning casino. There's a section labelled "recognitions" within the footer of Slots Million. There, you'll find details of the accolades that this casino has picked up over the years. Slots Million was named "Best New Casino" for 2015 by the Meister Awards. The following year it picked up "Innovation of the Year" at the EGR Awards. Subsequent years have been no less fruitful for Slots Million – it was named "Innovator of the Year" by the IGA Awards in 2018, "Online Slots Operator of the Year" by the same award ceremony in 2019, and "Mobile Operator of the Year" in 2020. Once again, that award came from the IGA.
The fact that Slots Million was named "Best New Casino" for 2015 tells us when this customer-focus casino was launched. The "about us" section of its website provides us with a little more information. The casino was designed by a team of casino industry professionals with a wealth of experience in operating land-based casinos. The site makes a promise – to make things clear, easy and fun and to stay by a player's side to ensure they enjoy "the ride." Words like "clear" and "transparent" are used a lot in this part of the site, but there's still space given to promoting some of the key features at Slots Million, like the gargantuan progressive jackpot attached to some of the biggest slots at the casino site. However, this is still a casino with limitations. When it talks about being the perfect home for online slots, it focuses on that goal at the expense of all other types of casino games. You won't find any table games at Slots Million, nor will you find roulette wheels, game shows, or anything with a live dealer. Slots Million was created for people who love online slots by people who love online slots. If that sounds ideal to you, you might never find a better place to play. If you prefer to have options and variety, you'd be best advised to look elsewhere.
About SLTM Ltd
SLTM Ltd – The Silent Company
SLTM Ltd does not have an official company website. That's quite unusual for a casino network company with UKGC and MGA licenses and makes it hard to get to know them as a business. Despite that, there are still a few places online we can look to for information about this single-focus casino company. We know, for example, that SLTM Ltd was founded in 2013. They spent more than a year working on Slots Million before launching it and haven't launched any other casinos since. Either Slots Million was always the limit of the company's ambitions, or the performance of Slots Million has been so good that SLTM Ltd has no need to open additional casino sites. There is a third possibility – that SLTM Ltd is a spin-off of another casino network company – but we'll come to that a little further down this page.
Strangely, SLTM Ltd hasn't always been called SLTM Ltd despite its name being a clear reference to the Slots Million casino site. When it was set up in 2013, it was called Alea Gaming Ltd, which was swapped to Alea Ltd in 2019 and then SLTM Ltd in November 2020. This happened at around the same time the company acquired a licence to operate in Sweden to go with its licences in the UK and Malta, but the facts are unlikely to be related. SLTM Ltd has never disclosed how many people work for the business or how much money the business makes, so we can't even provide estimated figures, so aside from being founded in 2013 in Malta and changing its name a few times, there isn't much we can tell you about them. However, the company appears to have some interesting connections to other casino businesses.
SLTM Ltd, Rainmaker Casino and The Luck Factory
There are many ways that online casinos promote themselves and attempt to gain customers. One of the most common approaches is to launch an affiliate scheme, whereby affiliate partners are paid for bringing new paying customers to a casino. It's not uncommon for a casino network company to operate a single affiliate program inviting people to bring traffic to any or all of its casino sites. However, SLTM Limited is a little different in that it only operates a single casino site. Nevertheless, it's still attached to an affiliate program – and when you take a look at that affiliate program, things become interesting.
The affiliate program that SLTM Ltd is attached to is called Rainmaker Casino (motto: "let's make it rain together") and claims to be operated by people who have more than twenty years of combined experience in casino operations and digital advertising. Slots Million is one of four casino sites attached to the affiliate program. The other three are Winoui Casino, Mad Nix Casino, and Wild Sultan Casino. We're aware of all three casinos and have reviewed them on our site, but we haven't listed them as sister sites to Slots Million. That's because none of them are officially connected to SLTM Ltd. Instead, all three of the other casinos on the Rainmaker Casino affiliate platform are operated by a Curacao-based casino network company called The Luck Factory B.V.
Unlike SLTM Ltd, The Luck Factory B.V. has a customer-facing website (motto: "Luck is what happens when preparation meets opportunity," which is a quote borrowed from Seneca). Having a website is almost unheard of for casino network companies based in Curacao, so The Luck Factory B.V. is unusual. On that website, the company claims to be an "international" online gambling company with millions of players all over the world. None of its casino sites can even be loaded from a UK IP address – any attempt to access them is automatically blocked – but if you were to find a way around that and look at the design of the three casinos, you'd see definite similarities between them and Slots Million. When you take that fact and pair it with the fact that Slots Million is on the same affiliate marketing platform as these three casinos, you have to wonder whether there's a formal connection between SLTM Ltd, Rainmaker Casino and The Luck Factory B.V.
We don't know whether SLTM Ltd and The Luck Factory B.V. are the same company. Nor do we know whether they're separate companies with an extremely close working relationship. There simply isn't enough information available to make that call. However, we find it spectacularly unlikely that a Malta-based casino network company would strike up a working relationship of this kind with a Curacao-based casino network company on a whim or out of the blue. It wouldn't surprise us at all to find out that these two companies are sister companies. If they are, it's not out of the question that the three Luck Factory B.V. casinos will eventually migrate to SLTM Ltd and make use of the company's UKGC licence to become available in the UK. We'll update this page if that ever happens, so you'll hear about it here.
What are players saying about SLTM Ltd casinos?
Here are our condensed / readers digest summaries of recent player reviews of SLTM Ltd casinos. These are all genuine reviews taken from real customers, but we've edited their comments to keep them brief and on-topic.
03-Jun-2022 Slots Million review by Mark:
Slots Million treats me fairly. I've been playing here for quite a while and I've had good wins. I see people complaining about withdrawals but if you give them the right ID documents you'll have your money either today or tomorrow, it's not hard. – source: TrustPilot
01-Jun-2022 Slots Million review by Smet:
They're refusing to pay me at the moment. I spent about £100 and gave them all my verification documents, then I won £500 and wanted to withdraw £400. They immediately placed a £100 deposit limit on my account and then refused my withdrawal. All they'll tell me is that they can't verify my account details, which makes no sense. Customer service is allegedly trying to fix this at the moment. – source: TrustPilot
16-May-2022 Slots Million review by Rebecca:
The standard of customer service I get from Slots Million is amazing, especially from Fergus. I had a few ups and downs with the site when I was new to it but I love it now, it's a great casino with great staff. – source: TrustPilot
11-May-2022 Slots Million review by Chris:
Avoid this scam of a company at all costs. They've stolen my money from me and they'll use every excuse under the sun not to pay you when they owe you. – source: TrustPilot
10-May-2022 Slots Million review by Polly:
I wouldn't even give them zero stars, I'd give them minus one if I could. All of the games here are rubbish and when you email customer support you'll be waiting a very long time for a reply. – source: TrustPilot
29-Nov-2021: SlotsMillion Casino by Green:
Just stop playing at SlotMillion casino they will never let you win, their gaming collection is totally rigged and some slots won't even run. – source: TrustPilot
22-Oct-2021: SlotsMillion Casino by Alex:
This casino was a total nightmare for me as I didn't win a single penny here. The bonus offers were not frequent and some were not even legit. – source: TrustPilot
01-Sep-2021: SlotsMillion Casino by Andrew:
Stay away from these looters first they take deposits from cheap tricks and then they will block your account. Their whole management must be in jail. – source: TrustPilot
19-Aug-2021: SlotsMillion Casino by Lola:
It was a great experience at this casino, to be honest, their customer service was almost too good. The gaming library was also unique and impressed me a lot. – source: TrustPilot
11-Aug-2021: SlotsMillion Casino by Tim:
I will not recommend this casino to anyone their methods for depositing and withdrawals are too slow and old. Sometimes they charge for processing deposits. – source: TrustPilot