Small Screen Casinos Sites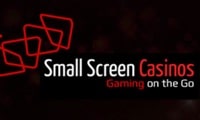 Small Screen Casinos Limited is a casino network company with four active sites. The Small Screen Casinos sister sites are Free Daily Spins, Red 7 Slots, Vegas Moose and The Phone Casino.
Small Screen Casinos Limited is based at Inchalla, Le Val, Alderney, Guernsey, GY9 3UL.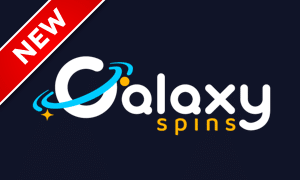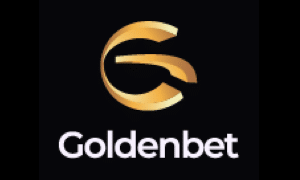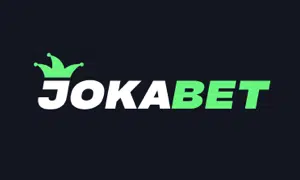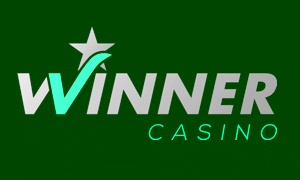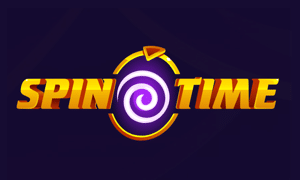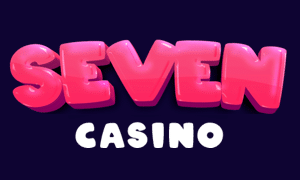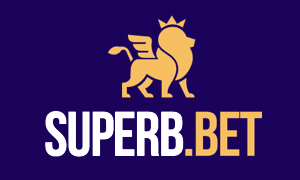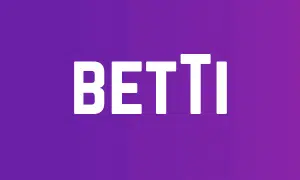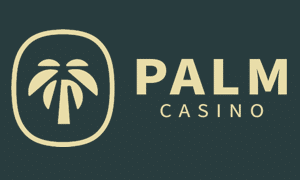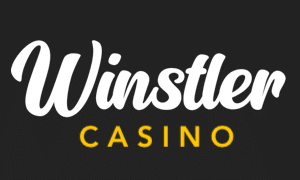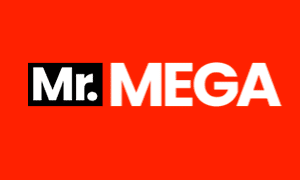 All Small Screen Casinos Sites 2023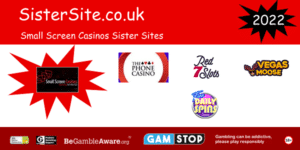 Phone Casino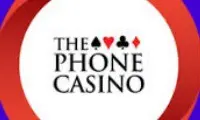 Names like "The Phone Casino" were common among online slots sites and casinos a decade or so ago but seem a little more quaint now. That's a sign of the changing times. If you went back ten years – even five would be enough in some cases – you'd find that casino network companies created separate versions of their websites for players on laptops and players on mobile devices. Providers did the same thing, with different versions of games available depending on the size of the device used to play them. That's no longer the case. Most sites and games display the same way no matter which device they're loaded on, and so there's no longer any call for specialist websites. Dozens of sites that were once mobile gaming specialists have closed in the past few years, and many of them were Small Screen Casinos sites. You'll see that in the list of closed sites at the bottom of this page. The Phone Casino has survived only because of its popularity – and it remains a popular site today.
The original purpose of The Phone Casino might no longer be relevant, but this site remains the Small Screen Casinos flagship. It's been online since 2014 and has recently benefitted from a redesign that ought to keep it looking fresh for the next few years. Like the rest of the sites on this casino network, the appeal of the site is built around a generous-sounding bonus offer that grants players one hundred free spins the moment they register an account. No deposit is necessary, and no wagering requirements are attached to the spins. A new player can win something from the free spins, withdraw their winnings, and then walk away in profit without ever spending a penny at The Phone Casino. That's a powerful promotion, and it might go some way to explaining why and how The Phone Casino continues to attract new players. Online slots are the order of the day at The Phone Casino, but the site also offers blackjack, poker, scratch cards, live dealer games and a special roulette game linked to a progressive jackpot that could theoretically be worth millions of pounds.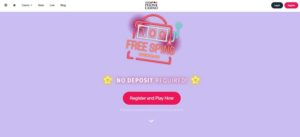 Vegas Moose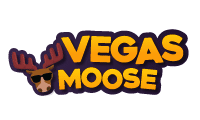 When it comes to design and layout, three of the four remaining four Small Screen Casinos sites are very much alike. Logos and names aside, it's hard to tell one apart from another. The fourth site is the exception to that rule, and it's Vegas Moose. This is the casino site that Small Screen Casinos decided it was going to show off its personality on. For whatever reason, that personality came out in the form of a moose dressed as Elvis Presley on holiday in Las Vegas, Nevada. There's no explanation for the theme anywhere to be found on the Vegas Moose website, but then there's probably no explanation that could ever do the idea justice. It's a memorable theme, and "memorable" is exactly the sort of thing that an online slots casino ought to be going for. The more a player remembers a site, the more likely they are to return to it.
Putting the theme aside for a moment – as difficult as that is – Vegas Moose operates the same portfolio of around six hundred games as The Phone Casino does. The special features at the site are also broadly similar, including the occasional tournaments that Vegas Moose stages. The most important thing from a player perspective that the two sites have in common is the "one hundred free spins" welcome offer, which is available with the same terms at Vegas Moose as it is at The Phone Casino. Vegas Moose even makes it sound like players can win a further one hundred free spins every time they log into the site, which would be a monumental offer, but on closer inspection, it's not quite as simple as that. Players can take part in a "Freeroll Tournament" each time they visit Vegas Moose, and if they score high on their freeroll, they might win up to one hundred free spins. Even if they don't land that massive free spin allocation, though, they could still win electrical goods, computers, holidays, or other top prizes. Your chances of success aren't all that high, but you have just as good a shot at walking away with the top prize as anybody else who logs into Vegas Moose on the day of your visit.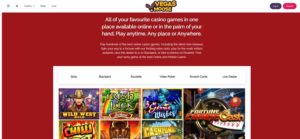 Free Daily Spins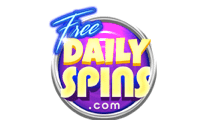 You can't necessarily tell there's an important difference between Free Daily Spins and the rest of the Small Screen Casinos sites just by looking at it, but there is. This is the only site on the Small Screen Casinos network that operates on a white-label basis. The other three sites are owned and operated by Small Screen Casinos directly. This site operates on their software platform but is run by a third party. Whoever that third party is, they must have liked the look of what the casino network company has done with its other sites because it's replicated them in almost every way. As you'll undoubtedly already have guessed just by looking at the site's name, Free Daily Spins is built around the exact same promotion that's such a big attraction for Vegas Moose and The Phone Casino.
As we covered when we talked about Vegas Moose, there's no way to guarantee winning one hundred free spins every time you log into Free Daily Spins. You can avail yourself of the welcome offer with no wagering requirements – and that's such a generous offer that it shouldn't be overlooked – but the rest of your free spins or prize allocations are at the whim of the site's reward system. Because of the random nature of the daily freeroll, it amounts to little more than a prize draw. That being said, though, you can win more free spins each time you make a deposit with the site, and those free spins also come without any wagering requirements. Zero wagering restriction offers are hard to come across in the world of online slots casinos, so players probably shouldn't look a gift horse in the mouth. Free Daily Spins is worth visiting for the welcome offer alone. Winnings also arrive free of playthrough requirements, so this is a casino that you ought to be able to rely on to pay you your winnings without putting unreasonable barriers in your way every time. Whether that's actually true or not is another matter, and you can find out more about that by checking out the player reviews a little further down this page.
Red 7 Slots
Red 7 Slots is more of the same from Small Screen Casinos Limited. If you've read our brief overviews of the other three sites on this network above, you already know what to expect from Red 7 Slots before you arrive at the site. It's another casino offering one hundred free spins as a welcome promotion, and it operates the same "win more free spins each time you log in or deposit" mechanic. You can't have too much of a good thing when you're playing at online casinos, but Red 7 Slots is hurt by not having anything to make it stand out from the crowd. It probably stands fourth out of four on the list of Small Screen Casinos sites when it comes to popularity. That's not because there's anything wrong with the site – it's just that it doesn't do anything that the other sites haven't already got covered, and it has the plainest theme of the four. Red 7 Slots is just as unmemorable as Vegas Moose is memorable, and that alone is a good reason to play at Vegas Moose rather than playing here. If you've had your fill of Vegas Moose and you want to take advantage of that glorious welcome offer all over again, though, Red 7 Slots is available to you.
You'll find the same options in the same places at all of the Small Screen Casinos sites, so finding your way around Red 7 Slots should come easily to you if you've played at one of the network company's other sites before. The only additional option you'll see here is a blog, which is linked at the top of the homepage. The blog would have been a good opportunity for the people behind Red 7 Slots to demonstrate a little charisma or personality, but unfortunately, the articles posted there are generic. They're also old. The most recent post in the Red 7 Slots blog was added in 2020, so it looks like this part of the site is no longer maintained. Red 7 Slots is devoid of charisma, but a generous welcome offer and a chance to win a little something extra each time you make a deposit is more important than charisma in the eyes of most players. From the slots to the baccarat, blackjack, live dealer and video poker games, you can have just as much fun here as you can at Vegas Moose or any of the other Small Screen Casinos sites. To put that another way, if you like one of these sites, you're automatically guaranteed to like the rest.
About Small Screen Casinos Limited
We've covered some of the basics about what Small Screen Casinos is and what it does already. The company was founded in 2014, and back in 2014, playing online slots and casino games on a mobile device wasn't as easy as it is now. The devices of the time simply weren't capable of running a fully-fledged casino site, and so casino network companies made leaner versions of their sites specifically for mobile-orientated players. That started a trend for mobile-based casino sites, and Small Screen Casinos was created to take advantage of that trend. That's why the company is named as it is. It's telling, however, that Small Screen Casinos also trades as "The Phone Casino," which underlines the importance of that casino as the network company's flagship brand. The Phone Casino was the first of the company's sites to go live and will celebrate ten years in the iGaming industry in 2024. There have been dozens of other sites similar to The Phone Casino on this network in the past, but almost all of them have since closed.
As of the time of writing, Small Screen Casinos has just one remaining white-label casino brand, which is Free Daily Spins. That's probably not the situation that the company wants to be in. There used to be several such sites on its networks, but all of them, save for Free Daily Spins, have since gone the way of the dodo. Operating white-label casino brands is a (relatively) easy way for a casino network company to make money, and we're sure Small Screen Casinos Limited would love to have many more partners if it could. As things stand, it has to rely on its three self-owned casino brands to serve as adverts for what the company is capable of and hope that more partners eventually turn up to take advantage of the company's software platform. Small Screen Casinos is still touting for new white label partners on its company website, which we'll take a closer look at now.
Small Screen Casinos Website
Referring to the official digital presence of Small Screen Casinos Limited as a website might be an exaggeration. It would be more accurate to call it a page – and it isn't even a particularly long page. The Small Screen Casinos site is little more than a graphic showing the basic layout of The Phone Casino (outdated, we might add) and a few contact options for anybody who might want a casino website of their own to be built. Most casino network companies like to use their websites to wax lyrical about their accomplishments, their philosophy, and what makes them special in the world of iGaming. Small Screen Casinos does none of those things.
There are only three blocks of text on the Small Screen Casinos site. One of them contains nothing but contact information, so we can disregard that. Another is an invitation for prospective customers to visit The Phone Casino and see the quality of the product first-hand. The Phone Casino is described as "the home of mobile casino games" and promises a simple registration process with exclusive games and rewards for members. We agree with them about the simple registration process and the quality of the welcome offer, but we didn't see any exclusive games during our visit to the site. The third and final block of text on the site, which consists of little more than twenty words, is the only attempt that Small Screen Casinos makes to describe or promote itself. It calls itself a "One Platform" casino solution that "empowers the latest technology" to ensure that all users get a consistent experience across laptops, desktops, tablets, and mobile devices. Given that almost any casino network provider worth its salt can offer the same guarantee in the 2020s, it's not really much of a boast. There's little on this site that would persuade a prospective partner to sign up with Small Screen Casinos rather than going elsewhere. That might be why the company only has one white-label partner left. It's a low-quality company website, and it's in dire need of a design overhaul and expanded content.
Small Screen Casinos On Social Media
As you can see on the above screenshot if you have a very keen eye, there's a link to a Twitter account in the top-right corner of the Small Screen Casinos website. It would be reasonable to expect this link to take you to the official Twitter presence of Small Screen Casinos, but that isn't what happens. Instead, it takes you to the official Twitter presence of The Phone Casino. Once again, this is evidence that Small Screen Casinos and The Phone Casino are one and the same thing, and all of the other Small Screen Casinos sites are simply extensions of The Phone Casino. The account is unverified, but it's relatively busy by the standards of social media accounts attached to smaller casino network companies and has around 5,500 followers. More importantly than that, it posts new content regularly.
The Twitter account of The Phone Casino rarely has new promotions to shout about because the promotions across the whole range of Small Screen Casinos accounts are static, but it makes sure to post when it has new games to talk about. In the case of The Phone Casino, that happens almost every week. There had been a new announcement posted within hours of our visit to the account notifying followers that a new collection of online slots from Red Tiger and Net Ent had been added to the site's portfolio, for example. Between announcing new games, the account posts fairly generic articles about topics like the origins of roulette, how live casino games work, and the differences between variations of poker. It isn't thrilling reading, but it generates small amounts of interaction for the account and is a sign to followers that the casino is still open for business.
What are players saying about Small Screen Casinos sites?
The following reviews were written by players who have recently played at Small Screen Casinos sites and wanted to share their experiences with other players. They're all genuine reviews, but we've edited some of the comments for the purposes of clarity and brevity.
29-Mar-2022 The Phone Casino review by Vin:
This site is utterly useless. It loads up one per cent, fails, and then asks you to retry. When you finally get in and try to load a game to play it will tell you that you're not logged in, and you have to go back to the start again. They might have been having an issue when I visited, but it would have been nice to tell me that before I made a deposit. – source: Trustpilot
28-Feb-2022 The Phone Casino review by Victoria:
Don't waste your money playing at The Phone Casino. It's time the Gambling Commission looked into this site. I've deposited several hundred pounds during my time here and the most I've ever got back out again was about £50. I understand what luck is and I know I can't always win but the site is just a joke, I'm happier at William Hill or Paddy Power. – source: Trustpilot
28-Feb-2022 The Phone Casino review by Ged:
Whether you're playing for real money or you're just playing for fun at The Phone Casino, you can't fault them. I got my account verified within six hours after sending in my ID documents and when I won I was paid instantly to my debit card. The money was there within five minutes. The deposit options are convenient and there's a good range of slot games. I've always found customer service is very quick and helpful too. – source: Trustpilot
01-Apr-2022 Red 7 Slots review by Lewis:
A genuinely awful site. They charge you a pound for withdrawals and their minimum withdrawal is high at £20. You have to wager everything you deposit once before you can withdraw it and they text you all day and all night even if you opt-out of text contact. – source: Trustpilot
29-Dec-2021 Red 7 Slots review by Tina:
The machines at this site are fixed. I've never played on slots as bad as this, I've had to take screenshots just to prove how bad it is and I'll be writing to the commissioner about it. Charging people money to make withdrawals is out of order and £20 is too high as a withdrawal limit as well. It's very bad customer service and I won't be spending any more money here. – source: Trustpilot
10-Dec-2021 Free Daily Spins review by Taylor:
I've been trying to get a withdrawal from Free Daily Spins for two weeks. My first account with them was blocked by GamStop so I had to verify that I wasn't excluded anymore. I did that and was told it would take 5-7 days to get my money to me. I've waited the full seven days and got nothing, called back and was told they'd wire transfer it to me that same day. That didn't happen either. Customer service is a total joke and so is the whole site. – source: Trustpilot
12-Feb-2022 The Phone Casino review by Nikki:
I joined this site yesterday and got a lucky win almost immediately. They wanted ID from me before I withdrew which is fine, and customer services finished the verification process the next morning. Half an hour after that I got my money. I've had a really positive start at The Phone Casino and I'm already looking forward to playing here again. – source: Trustpilot
25-Apr-2022 The Phone Casino review by Adele:
I enjoy the range of games at The Phone Casino, there's a really good choice of original games as well as classics. I find the website easy to use and overall I've had a fun experience. I'll definitely be back when I next want to play at an online casino. – source: Reviews.io
11-Apr-2022 The Phone Casino review by Claire:
I was referred to this site by a friend and I have to say I've been very impressed with it. I had a lovely big win and it landed in my account within minutes of me asking for it. I've had to wait days at other casinos, so The Phone Casino has a happy player here. – source: Reviews.io
28-Mar-2022 Red 7 Slots review by Robert:
Very good casino. Easy to use and super fast to withdraw from when you win. Maybe the promotions are a little bit lacking when you compare them to other sites, but if all you want to do is play and get your money fast when you win then you won't find a better site to do it at. Withdrawals are pretty much instant  – source: Reviews.io
All Small Screen Casinos Sites
Active Small Screen Casinos Sites
The following sites are owned and operated by Small Screen Casinos and are currently active on the company's network.
Red 7 Slots (red7slots.com)
The Phone Casino (thephonecasino.com)
Vegas Moose (vegasmoose.com)
Free Daily Spins (freedailyspins.com) is also an active site but is operated on a white-label basis.
Inactive Small Screen Casinos Sites
These sites once existed on the Small Screen Casinos network but have either closed down or been transferred away. They're listed here for the sake of completeness.
0 to 36 (0236.co.uk)
69888 (69888.co.uk)
Android Phone Casino (androidphonecasino.com)
Apple iPhone Casino (appleiphonecasino.com)
Apple Phone Casino (applephonecasino.com)
Bingo To Go (bingotg.co.uk)
Casino On The Go (casinoonthego.co.uk)
Gaming On The Go (gamingonthego.co.uk)
Heads Up Live (headsuplive.com)
Lady Luck Live (ladylucklive.com)
Live Mobile Casino (livemobilecasino.com)
Live Phone Casino (livephonecasino.com)
Lukky Lotto (lukkylotto.com)
Phone 888 (phone888.com)
Phone Casino (phonecasino.co.uk)
Small Screen Bingo (smallscreenbingo.com)
Small Screen Lottery (smallscreenlottery.com)
Small Screen Poker (smallscreenpoker.com)
Text 4 Lotto (text4lotto.com)
The iPad Casino (theipadcasino.com)
The Text Lotto (thetextlotto.com)
Windows Phone Casino (windowsphonecasino.com)