Spin Rio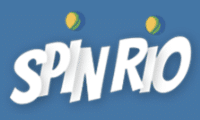 Spin Rio sister sites include Neptune Play, Jambo Casino, Casiplay, HeySpin, Jackie Jackpot, Magic Red, Mr Mega, Mr Play, Atlantic Spins, Spin Shake and many more.
Spin Rio (spinrio.com) is operated by AG Communications Limited from High Street 135, Sliema, SLM 1548, Malta.
Sites like Spin Rio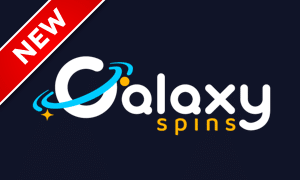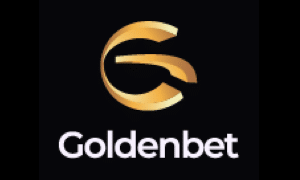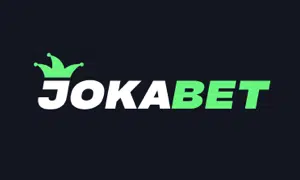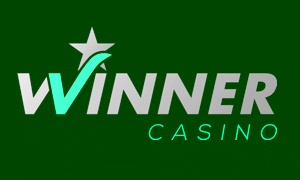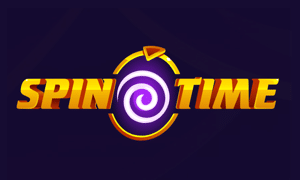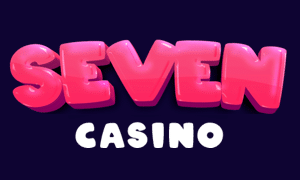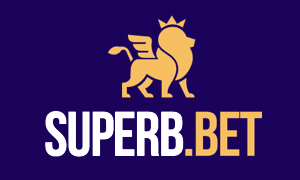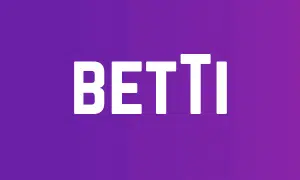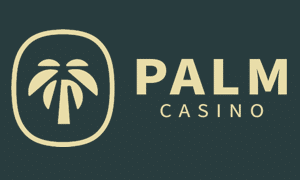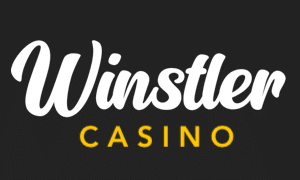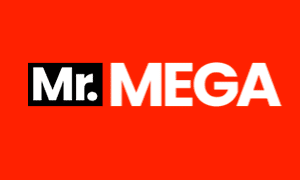 Spin Rio Sister Sites
There are well over seventy Spin Rio sister sites, which is a testament to the size of the AG Communications Limited casino network family. We've listed ten of the most popular sites in the family below, but if you want to see the full list, check out our dedicated AG Communications page using the link at the top of this page. While we've noticed that AG Communications Limited has either closed down or otherwise lost some of its white-label casinos in the past twelve months, you can rest assured that the Spin Rio sister sites listed below are still active and available.
Mr Mega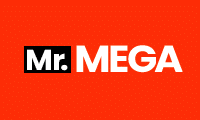 Mr Mega is one of the best-known of the Spin Rio sister sites. There's something of an unwritten rule about the casinos on this platform, which is that if a casino has "Mr" in its name, it's generally worth checking out. We'll see further evidence of that later on in this list. Another way you can sort out the better Spin Rio sister sites from the weaker ones is by looking to see whether they have a sportsbook attached to them or not. Mr Mega has a sportsbook, and also has a separate area for its live casino games. It's a step or two behind the likes of Spin Rio when it comes to presentation, but it has just as much to offer, albeit wrapped in a slightly shabbier package. If you've enjoyed your time at Spin Rio, there's no reason why you wouldn't also enjoy your time at Mr Mega.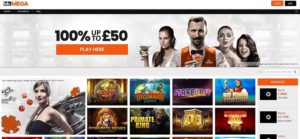 Mr Play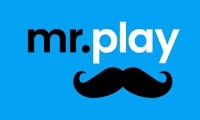 Remember a paragraph ago when we said that the Spin Rio sister sites with "Mr" in their names are more worth your time than those that don't have the prefix? Mr Play is the "further evidence" we alluded to when we made that statement. If you've heard of any of the Spin Rio sister sites before, the chances are that it's Mr Play. While it's never been advertised on television, it's promoted in far more places than most of the other iGaming sites on the AG Communications Limited platform, and is an easy casino to market because of its moustache motif. You'll even find a moustache on the face of the stunning model who adorns the casino's homepage. In its capacity as the unofficial flagship casino of the Spin Rio sister sites, Mr Play offers every casino game available to the operator along with the full live casino suite and, of course, the standard AG Communications Limited sportsbook.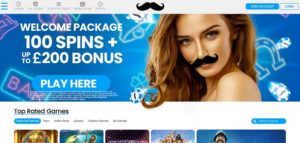 Casiplay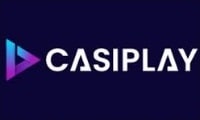 Casiplay is a far more dynamic casino than most of the Spin Rio sister sites, and we mean "dynamic" literally. The background of the casino's homepage is a constantly changing video showcasing some of the best slots and games that Casiplay has to offer. It's not the kindest thing to do to a new visitor's bandwidth, but it does its job in making Casiplay look and feel like an exciting place to play casino games. Unusually for the Spin Rio sister sites, Casiplay splits its welcome promotion across four deposits rather than lumping everything on the first deposit a new player makes. The problem with that is that the maximum matched deposit is just £100, so split over four deposits it's a low return per deposit. Promotions don't necessarily have to define a casino's value, though, and Casiplay has plenty to offer even if it lacks the sportsbook that you'll find at most of the other top Spin Rio sister sites.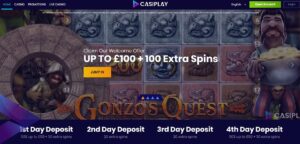 HeySpin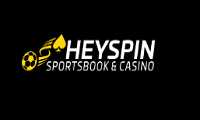 Until 2022, HeySpin was just another member of the Spin Rio sister sites family. There was nothing especially wrong with it, but it was also no better than around fort or fifty other casinos on the AG Communications platform. Then, everything changed. Formerly a straight-up casino site (the name "HeySpin" is a clue to that), the site's 2022 redesign saw a sportsbook added to its portfolio, and the site as a whole was renamed "HeySpin Sportsbook & Casino." The extended title makes it sound a little like a holiday resort, but it gets the message across. Since then, HeySpin has shot up the rankings of the Spin Rio sister sites in terms of raw popularity. We suspect that it would have become even more popular had the 2022 redesign also included a new template or a new look – even with the sportsbook, the decor of HeySpin still looks decidedly dated.
Magic Red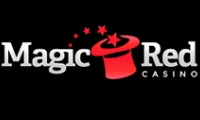 Think about everything we just said about HeySpin, and try to picture it as it used to be before the sportsbook was added. Once you've done that, reimagine the colour scheme as white and red rather than black and yellow. Congratulations – you've just pictured Magic Red. This casino, which occasionally styles itself as MagicRed without the space, is about bog standard for the slots-focused Spin Rio sister sites. It uses the same design template as a good dozen or two of them, and also comes with the same games. It even lists most of them in the same order. Nevertheless, MagicRed remains more popular than at least half of the Spin Rio sister sites for reasons we don't fully understand. Perhaps it has something to do with the fact that it's been around for longer than most of them, or maybe it simply has a more memorable name. Whatever the reason, it's there if you're looking for a solid slots experience with no frills.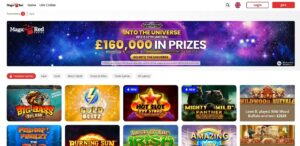 BetRegal
And now for something completely different! BetRegal takes an approach that's almost entirely unique among the Spin Rio sister sites – it leads with its sportsbook. When you arrive on the BetRegal homepage, you'll be greeted by the latest odds for whatever's in play right now. That could be the latest Premier League football, but it could just as easily be the latest esports fixtures. If you want to see the BetRegal live casino or slots casino, you'll find them through the links at the top of the page. The downside of leading with the sportsbook, though, is that BetRegal doesn't have any welcome promotions. In fact, it barely has any promotions of any kind. Given that you can access a sportsbook at some of the better Spin Rio sister sites like Mr Mega, there's no real reason to consider playing at BetRegal. Despite that, plenty of people do.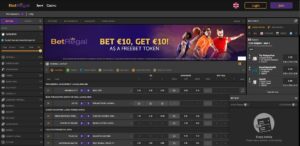 Kaiser Slots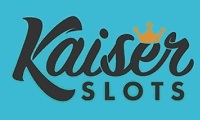 This isn't the official casino site of long-forgotten British indie-rockers, the Kaiser Chiefs. Nor is it the official casino site of the South African football team of the same name. Instead, it's yet another fairly vanilla member of the Spin Rio sister sites family. Kaiser Slots has the weakest welcome promotion we've seen thus far, with only £10 and 10 free spins available as a matched deposit when new players register with the site. The wagering requirement attached to both the bonus funds and anything that might be won from the spins is x35. That's about average for the UK casino scene. Kaiser Slots does what its name suggests it might do by focusing squarely on online slots. You won't even find a live casino section at this site, making this casino a rarity among the AG Communications Limited casinos for the singularity of its focus.
Jackie Jackpot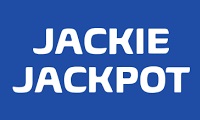 Jackie Jackpot is quite the hipster. He's also British and proud of it. You'll see Jackie the second the Jackie Jackpot homepage loads. He's there, dressed as a lumberjack and waving the Union Flag behind him while touting the fact that his casino hosts more than nine hundred games. That's above average for the Spin Rio sister sites, although there are casinos in the family that offer several thousand options to choose from. The Jackie Jackpot welcome offer is a measly £25 plus 25 spins with x35 wagering requirements attached, but our disappointment at that is somewhat tempered by the fact that players can claim cashback on losses on a monthly basis. Jackie Jackpot offers online slots, live casino games, a few table games, and more personality than the average AG Communications casino website. There isn't much more to it than that, but there doesn't have to be much more to it than that to make it a fun casino to visit.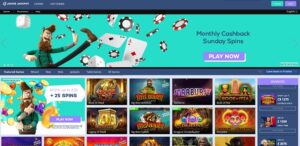 Atlantic Spins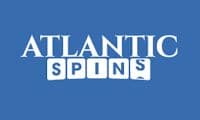 When you're visiting a casino site with a name like "Atlantic Spins," you're within your rights to expect it to have a deep, immersive undersea theme, perhaps backed up with appearances by Poseidon as a mascot. That makes it more than a touch disappointing to find that Atlantic Spins is another victim of the same bland template that underpins so many of the Spin Rio sister sites and that if there's a theme in sight anywhere, it appears to be an Egyptian one. Atlantic Spins brings us the bottom-ranking £10 plus 10 free spins welcome offer we've only had the misfortune to see at one other casino site on this network, and it also brings us a lack of choice. This is an online slots-only casino site, so if you want roulette or table games, you'll find yourself out of luck here. We should try to find something positive to say about Atlantic Spins while we're here, though, so we'll point out the fact that it offers more than one thousand slots. That's considerably more than some of its peers can muster.
Jambo Casino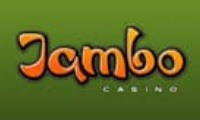 AG Communications Limited has a business model based on operating white-label casinos. Almost all of the Spin Rio sister sites – plus Spin Rio itself – are run with the involvement of third parties. However, there are two exceptions to that rule, and Jambo Casino is one of them. Jambo means "hello" in Swahili, and Swahili seems to be the setting for this good-looking and quirky casino site. It's far more generous than most of its neighbours when it comes to promotions, with up to £200 available as a matched deposit when new players join and 100 bonus spins available with the funds. The x35 wagering requirement doesn't sting too much, and the range of games is excellent. Still, though, AG Communications has made the odd decision not to include its sportsbook on Jambo Casino despite owning and operating the casino directly. That's a strange choice, but most players will forget all about that when they see the collection of more than two thousand casino games waiting for them when they log in.
Can Spin Rio Be Trusted?

★★★★★
Spin Rio is a 2 Star trusted casino.
1. UKGC License

Spin Rio is one of more than seventy online casinos covered by AG Communications Limited's licence with the UK Gambling Commission.

2. UKGC Fines

An operating review of AG Communications Limited carried out by the UKGC in November 2022 determined that the company had broken licence conditions regarding the prevention of money laundering. AG Communications Limited was fined £237,600, issued with a formal warning, and has since been operating with additional conditions attached to its licence.

3. Customer Service

The only available contact method at Spin Rio is email. Even then, support staff work limited hours.

4. Trustpilot Score

Spin Rio has only been reviewed a little over 40 times, but has a very poor rating of 1.6 out of 5.

5. Company Location
AG Communications Limited, which is closely linked to Aspire Global, is based in Malta. The location is considered safe.
6. Visible T&C's

The wagering requirements of promotions at Spin Rio are listed alongside the promotions themselves.

7. Social Media Presence

Spin Rio has fewer than twenty followers on Facebook, and posts about twice per year. The casino opened a Twitter/X account in June 2022 but is yet to post anything.

8. Number of Sister Sites

AG Communications Limited operates more than seventy Spin Rio sister sites.

9. Games portfolio
Spin Rio offers several hundred online slots plus a live casino and digital scratch cards.
10. Gamstop links

The GamStop logo and link appear in the footer of the Spin Rio homepage.

Overall SCORE >

★★

★★★ – 2/5 Stars
Spin Rio Review 2023
Spin Rio is still a relatively new member of the AG Communications Limited family, having opened its doors for the first time in 2021. That means some of the Spin Rio sister sites have more than a decade's experience over Spin Rio, yet Spin Rio outperforms almost all of them. Why is that? Is it purely down to the Brazilian theme and the cute toucan on the homepage, or could it be down to something more substantial? You'll find out in our review of this up-and-coming casino site.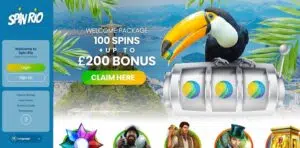 Spin Rio Welcome Bonus
Like many of the AG Communications Limited casinos we described above, Spin Rio doesn't do a very good job of explaining its welcome offer on the homepage of the site. We're informed that we can claim up to £200 as a bonus and that the package comes with 100 free spins, but the important terms and conditions are missing. We don't know how or why the casino network company has chosen to do this, as not listing terms is something that the UK Gambling Commission takes a dim view of and could lead to trouble for the Spin Rio sister sites down the line. In any event, we did some digging and found the terms of the promotion. It's split across three deposits, with a 100% deposit match up to £50 on deposit one, 50% up to £75 on deposit two and then the same again on deposit three. Free spins are handed out at a rate of twenty per day for five days after the first deposit is made, and all bonus funds are subject to a wagering requirement of x35. In fairness to Spin Rio, the wagering requirement is disclosed on the casino's homepage next to the promotion – it's just the split of the bonuses and deposits that isn't made clear until you look closer.
Ongoing Offers
For quite a long time, Spin Rio had no promotions other than its welcome bonus and the various tournaments that it provides access too. Check out the promotions page of Spin Rio any time you like, you'll likely find Pragmatic Play's Drops and Wins games listed there, as well as the latest big-money tournament from the likes of Spinomenal or another major provider. These tournaments will come and go, and aren't strictly Spin Rio promotions because they're neither provided nor funded by the casino or its operator. In 2023, though, Spin Rio got a new permanent promotion – the Daily Spin Frenzy. Every day, players can earn free spins by wagering up to a certain level. It's ten free spins for wagering £100, twenty-five for wagering £500, and fifty for wagering £1000. While not explicitly stated, we believe that the wagering requirement for any money won from these free spins is subject to the usual x35 wagering requirement as per the casino's standard terms and conditions.
Spin Rio Top Games
The collection of games at Spin Rio might be large, but it isn't especially original. The top games at this casino are the same as those at hundreds of other UK online casinos, and you'll recognise them instantly if you're a big online slots fan. These were the top three slots at Spin Rio when we visited the casino to write this review. 
Starburst: NetEnt made history when they created this hypnotic space-themed slots game in 2013. They've since released a Slingo version and a Megaways version, but the original version of Starburst with its sticky, expanding wilds will always be the best in the eyes of the millions of people who play and enjoy it all over the world. This is arguably the most popular slot in history and comes with 96.09% RTP and low volatility. 
Gonzo's Quest: This is another NetEnt classic, and also comes from 2013. Like Starburst, Gonzo's Quest has gone on to become a franchise. There's even a VR version of Gonzo's Quest here in the 2020s, pushing the boundaries of the online casino format. The original still draws lots of players, though, and its popularity at Spin Rio is evidence of that. Themed around a cartoon adventurer raiding the ruins of lost civilisations in search of El Dorado, Gonzo's Quest offers 95.97% RTP, above-average volatility, and a combined free spins and avalanche wins bonus round. 
Book of Dead: So much has been written about Rich Wilde and the Book of Dead by Play'n Go that there's nothing new to say about it. This is the online slots game that made the "of Dead" title popular. It's set in Egypt, it meshes expanding symbols with free spins to maximum effect, and it's massively volatile with 94.25% RTP. If you've never played Book of Dead, you're missing out on a slot that started a whole new genre. You have to be patient to get a big win out of this slot, but there's almost no limit to how much you can win if you strike it lucky. 
Customer Service
This is a major drawback at Spin Rio. The only way to get in touch with customer support is through email, and your emails are only answered between 8am and midnight. Given the size of AG Communications, not offering live chat support as a bare minimum is almost unforgivable. The FAQ section of the site is extensive, but there's no substitute for being able to speak to somebody when you need to.
Deposits and Withdrawals
Within reason, you can pay and make withdrawals at Spin Rio using any method you wish apart from credit cards. All deposit methods are instant. Visa and Mastercard Debit are your basic options and come with a withdrawal time of zero to six days. We suspect that most players would rather get their money a lot faster than that, and there are various ways to do so. If you use the Trustly banking intermediary service, maximum withdrawal waiting times drop to four days. If you have a PayPal account, you should be waiting no more than two business days at most. The same is true of Skrill and MuchBetter e-wallet accounts. When customers use e-wallets, Spin Rio provides instant withdrawals where possible. Bank transfers are always there as a fallback option but might take up to six days. Customers can deposit using Paysafe cards, but there's no way to withdraw using the same method.
Spin Rio – The Verdict
Only a fool would say that Spin Rio isn't a great looking casino site, and you won't find any fools here. The casino's good looks are one of the key reasons that it's more popular than so many of the Spin Rio sister sites. We have to take issue with it in several places, though, and none more important than the poor quality of customer support that it offers. Limited-hours email support isn't good enough for a supposedly top casino of the 2020s – we expect a live chat service as a bare minimum. The poor player feedback at review sites like Trustpilot indicates that there are other issues at Spin Rio, too. Play at your own risk.
What are players saying about Spin Rio?
Here are our condensed/reader's digest summaries of recent player reviews of Spin Rio. They're all real reviews, but we've edited the comments to keep them brief.
26-Aug-2023 by Christopher:
I spent £150 and didn't get a single bonus feature. Even spent £100 on one game and didn't win more than £1. No sign-up bonus either. – source: TrustPilot
07-Aug-2023 by Bryan:
Don't join this casino. They lure you in with deposit bonuses, but when you win, they make it impossible to win again. Closed my account while I was still ahead. – source: TrustPilot
03-Aug-2023 by Rima:
This casino is bad and unreliable. That's all I have to say. – source: TrustPilot
07-Mar-2023 by Ali:
It's an absolute scam. They don't give you the welcome bonus they promise, and their chat service doesn't work. Avoid at all costs. – source: TrustPilot
15-Feb-2023 by Eli:
Don't use this service. They charge for withdrawals and deposits, and their welcome bonuses are a sham. Their live chat doesn't work, and they don't respond to emails. – source: TrustPilot
13-Feb-2023 by Charles:
The site is boring. They charge for deposits, and the games lag terribly. I won't be coming back. – source: TrustPilot
27-Dec-2022 by Richard:
Don't join this site. They declined my £502 payout on vague grounds. I don't even understand why it was declined. Stay away. – source: TrustPilot
27-Dec-2022 by Amit:
The withdrawal process is frustrating. Waited more than 4 hours and still didn't receive my amount. Live chat said it takes up to 48 hours. – source: TrustPilot
13-Nov-2022 by Sharon:
I strongly recommend not joining this site. They just take your money and give no wins. It's a scam. – source: TrustPilot
18-Oct-2022 by Miss Booth:
Been waiting over a month for a £1000 withdrawal. They're quick to take your money but won't give it back. – source: TrustPilot
Spin Rio – A Deeper Dive
About Spin Rio and AG Communications Limited
Spin Rio is an AG Communications casino, which means that Spin Rio is also an Aspire Global casino. In every way that matters, AG Communications Limited and Aspire Global are one and the same. If you were to visit Spin Rio from outside the UK, you'd find that it was covered by a licence from the Malta Gaming Authority issued to Aspire Global. In the UK, it's covered by a UK Gambling Commission licence granted to AG Communications Limited. The AG Communications name doesn't exist outside the UK. To make matters even more confusing, Aspire Global has a UK Gambling Commission licence of its own. It could opt to cover Spin Rio (and dozens of other sites) using that licence if it so desired, and we have no idea why it doesn't. Even though the UKGC Aspire Global licence is actively maintained and has been valid since 2015, there aren't currently any online casinos covered by it. Neither the Aspire Global licence nor the AG Communications licence has any black marks or fines against their name. Given how many casinos the group operates and how quickly the regulator takes action against transgressions, that's nothing short of remarkable.
The biggest recent news in the world of Aspire Global (or AG Communications) is the acquisition of a 25% stake in the iGaming bingo supplier End 2 End. The stake cost the casino network company about £1.2m and provides it with an option to buy out the remaining 75% of the company in stages across the next five years. This might represent a plan to take a big step into the bingo sector at the same time that the 888 Group is stepping out of it and could see AG Communications become the new market leader in the sector if everything goes to plan. Aspire Global has never been shy about its plan to become the biggest iGaming platform in the world. Cornering the bingo market would help it immeasurably in that aim. There are a few Spin Rio sister sites that offer bingo, but none do so with great depth or detail. This could be about to change.

Spin Rio News
Spin Rio isn't the kind of casino that makes the news regularly, but the people behind it would have been delighted when the site was named one of the UK's best online gambling sites by The Scotsman in February 2022. We don't share that opinion, but The Scotsman was impressed by what it perceived to be Spin Rio's interactive site design and generous bonuses. We can only assume that the bonuses that were available in February 2022 are no longer available now. Other factors that went in Spin Rio's favour (according to The Scotsman) were its iGaming portfolio of more than six hundred games to choose from and the fact that more than thirty of those games are big-money jackpot slots. We can think of countless other UK casino sites that offer the same or better in that respect, but the Scottish newspaper has a right to its opinion – and it isn't the only Scottish publication to have been impressed by Spin Rio within the past twelve months.
In March 2022, fellow Scottish newspaper The Herald took a look at the UK casinos with the best fast or instant withdrawal processes. As you'll no doubt have guessed already, Spin Rio made the list. The casino was less than six months old at the time the article was written, which prompted The Herald to describe it as the best new fast withdrawal casino site overall. To use their own words, players don't have to wait for "the slow boat from Brazil" to arrive before they get their payments. The writer of the article claims he was able to receive an instant withdrawal when he playtested the site but includes a few caveats. It's advised to voluntarily pass verification checks before attempting to make a withdrawal, so have all your documentation ready when you register to play at the site. Even while noting that the standard of customer care he received was great, the author notes that support agents are only available during limited hours.
Aside from that, there hasn't been any mainstream press coverage of Spin Rio. AG Communications Limited is yet to embark on any major promotional campaigns for the site, and may never do so. The casino network company isn't known for paying for slots on television to advertise its sites, and would have little reason to do so in the case of Spin Rio in any event. The casino is operated on a white-label basis. AG Communications might have supplied the foundations that the site is built on, but the day-to-day operations of the site are the responsibility of somebody else. Whoever that "somebody else" is, they've never felt the need to advertise Spin Rio in a big way. Until that happens, you're unlikely to see mentions of the casino in mainstream newspapers or magazines. That's not the end of the world, though – it's clear that Spin Rio is doing well, and it's already one of the most popular casinos in the AG Communications Limited family despite its short tenure to date. Spin Rio is a casino that's doing well, and might do even better in years to come if a little promotional weight is thrown behind it.