Stars Interactive Casinos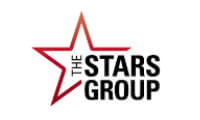 Stars Interactive Limited is a casino network company. It operates the PokerStars brand, including PokerStars and PokerStars Casino. 
Stars Interactive Limited is based at Douglas Bay Complex, King Edward Road, Onchan, Isle of Man, IM3 1DZ.
Stars Interactive Casinos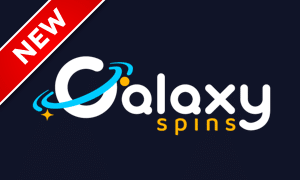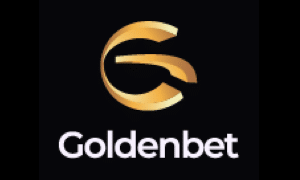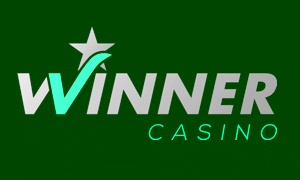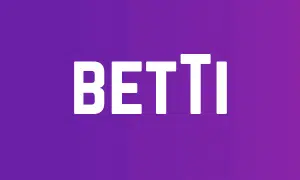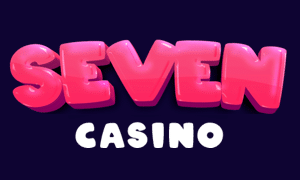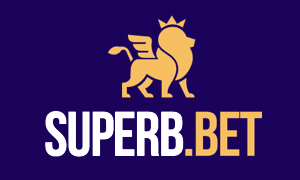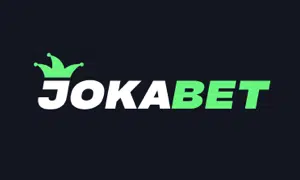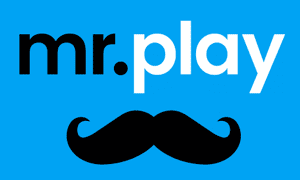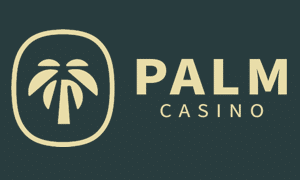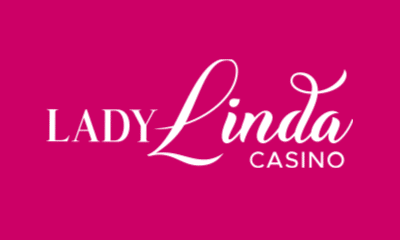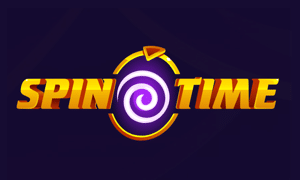 Stars Interactive Sites 2023
PokerStars UK
PokerStars is one of the biggest poker sites in the UK. Depending on how you choose to measure such things, you could even make an argument for it being the biggest. Its success doesn't end at the borders of the UK, either – PokerStars is a huge deal all over the world. Its professional poker tournaments are sometimes aired on television. If you're a talented poker player and you have aspirations of becoming a big-money winning poker TV star someday, your journey could start here at this website. Tournaments are held regularly, with tiers based on ability and experience. You can even sign up with a poker team to play Team PokerStars and perhaps one day compete against a celebrity team connected to the Brazilian football star Neymar Jr. PokerStars is unashamedly flashy and in-your-face, but that's exactly what its millions of players like about it. It's the flagship brand of Stars Interactive, which partially explains why Full Tilt and BetStars, both of which are former Stars Interactive casino brands, have been absorbed into PokerStars. Some of the world's best online poker players hang out at this site but don't allow that to put you off if you're a newcomer to the game. There's a "PokerStars Learn" area of the site designed to coach you from beginner to master.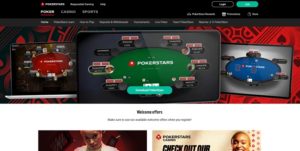 PokerStars Casino UK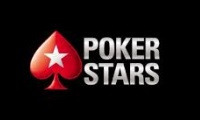 As we mentioned above, Stars Interactive used to operate a site called BetStars in the hope that the popularity of PokerStars would cross over to the casino site. In 2020 they gave that up as a bad idea and brought all the casino functionality of BetStars to the main PokerStars website. That's when and how PokerStars Casino was born. It's a minisite within PokerStars, but it has a very different look and feel to it. PokerStars Casino comes with a collection of exclusive slots designed for the site by some of the top developers of the world, but it's as well known for its big-money prize draws as it is for its traditional casino action. The £1m prize draw is the site's headline attraction, but smaller draws are held every day. Aside from being stacked with great traditional casino games, PokerStars Casino offers innovative "casino races" as a promotion, which are a form of tournament that's easier to play through than it is to explain. You can play table, card, and instant win scratch games here if you don't find that any of the online slots are to your liking, and you can also bet on sports. With the semi-recent addition of the PokerStars sportsbook, PokerStars is now a casino brand that ticks every box as far as players are concerned. The only thing missing is PokerStars Bingo – but perhaps the world isn't ready for that yet! Check out the site's jackpot games if you're a big prize hunter – the progressive jackpots attached to them can often be measured in the millions of pounds.
About Stars Interactive
Stars Interactive Limited is a well-known online casino developer that is particularly big in the world of poker and casino games. This company specialises in bringing live casino games to the comfort of your own home – including all of your favourite table games such as poker and roulette. Although an independent brand, Stars Group is now part of Flutter Entertainment- arguably the largest of all the companies involved in the world of online casinos. Flutter Entertainment is responsible for the likes of Paddy Power, Betfair, Sky Bet and several other major casinos and sports betting brands. Although Stars Interactive Ltd's primary purpose is entertainment and online casinos, this company also works with the environment and other socially beneficial factors. One factor which the Stars Group boasts quite frequently about is their involvement in the environment, including their Green Stars campaign. As a large organisation employing many people, it is responsible for this company to take charge and make a positive outcome on the environment. Their efforts towards this include maintaining sustainability throughout their work practises, and minimising waste across their offices based in Malta, London and the Isle of Man.
Stars Interactive Ltd started off in humble beginnings as a small poker casino brand, which then stretched to three different online casinos. After this development, the company became part of Flutter, a huge household name in the world of online betting. With huge brands such as Betfair and Paddy Power working alongside it, Stars Interactive Ltd shows strong potential for growth in the future even though it's lost its independence since being acquired by the larger firm. As well as its always-busy PokerStars brand and casinos, Stars Interactive Ltd is active with live events. These events are known as Poker Stars Live, allowing fans to visit live casinos with other members of the community to participate in live tournaments for big cash prizes. If you are a serious fan of poker, you will be aware of the Stars Group name. These events have taken place in the likes of Miami, Malta, Las Vegas and beyond. Through the Stars Group, you can participate in poker through virtual means across their many online casinos, or at their live events.
As a company, Stars Interactive Ltd is based across international territories – from the UK to South America and right around the world. Because of this, this company works across multiple licences and holds a full, clean licence with the UK Gambling Commission. A company this highly respected always comes equipped with customer support, with helpful advice found across all of their casinos to assist their players. You can find information from Be Gamble Aware and other organisations, as well as restrict your betting to ensure you are gambling responsibly.
What are players saying about Stars Interactive Limited sites?
These reviews were all written by players who have played at Stars Interactive sites recently and wanted to share their experiences with other players. We've edited some of their reviews for brevity and clarity.
26-Apr-2022 PokerStars review by Robert:
This is another site where you'll find you lose to an under pair with an over pair far more often than you should. Is that random dealing? Make your own mind up. – source: TrustPilot
11-Apr-2022 PokerStars review by Luke:
I logged in one day and found out that all the badges I'd earned were missing. Customer services promised me they would fast track a fix for me but that was two weeks ago. They've now started ignoring my emails. – source: TrustPilot
04-Apr-2022 PokerStars review by Alan:
I was attracted to PokerStars because of what looked like a top cashback and sign-up bonus offer. It turns out the sign-up bonus was a lie. They won't honour it. If they won't do that there's no way I'm trusting them to pay me when I win, so I'm not playing here. – source: TrustPilot
13-Mar-2022 PokerStars review by Dominic:
No matter how hard you look, you'll never find a poorer set of poker rewards or a worse standard of customer service than you'll find at PokerStars. – source: TrustPilot
07-Mar-2022 PokerStars review by Janine:
I thought I'd give PokerStars a try out of curiosity. Here's how my experience went. I signed up and played with bonus money, won cash, and then had my account frozen after I made a withdrawal. They asked for copies of my ID to verify my account and then rejected my ID. I'll be reporting them, but in the meantime, you should avoid them. – source: TrustPilot
20-Apr-2022 PokerStars Casino review by Mark:
I've been playing here for years but I'm fed up with it now. I've already given them too many chances. I can honestly say that I haven't been treated fairly here, they love taking your money but they'll never give you a chance to get up on the deal. – source: TrustPilot
17-Apr-2022 PokerStars Casino review by Andy:
This is a fairly standard algorithm-driven casino site. Once you've hit the limit that the algorithm has planned for you then you won't score another bonus. They'll deny it but it's so obvious when it happens every time. The bonus chests they offer are decent rewards but you won't get them very often. – source: TrustPilot
12-Apr-2022 PokerStars Casino review by Marcin:
I don't know who's giving them positive reviews, but they must be getting paid to do so. These scammers should be getting prosecuted, they run the worst site I've ever played on. They're a disgrace to the name of good casinos and they're little better than thieves. – source: TrustPilot
21-Feb-2022 PokerStars Casino review by "Red Lion:":
This site borders on a scam. They're happy to let you deposit as much as you wish but they'll pull out every trick in the book to prevent you from withdrawing anything you win. Never play here. – source: TrustPilot
08-Feb-2022 PokerStars Casino review by Andrew:
They're getting better. I've played at a lot of casinos and while this one isn't perfect, it's fairer than a lot that I've played at. I have had issues with a couple of games but it's never been anything that customer services couldn't sort out for me fairly quickly The VIP scheme is also pretty good but you have to spend way over the odds to qualify for it. – source: TrustPilot
Full list of Stars Interactive Casinos 2023
Active Stars Interactive Sites
These casino sites are active on the Stars Interactive platform as of the time of writing. 
Inactive Stars Interactive Sites
These are former Stars Interactive sites that have either been closed down or transferred away. 
Full Tilt (fulltilt.uk)
BetStars (betstars.uk)