SuprPlay Limited Casinos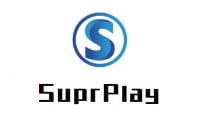 Suprplay Limited is a casino network company operating three casinos. The Suprplay Limited sister sites are Voodoo Dreams, Duelz, and NY Spins. 
Suprplay Limited is based at Palazzo Villa Rosa, Triq in-Nemes, Swieqi, SWQ3302, Malta.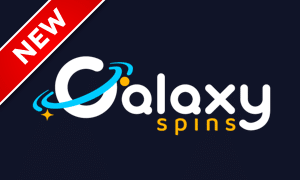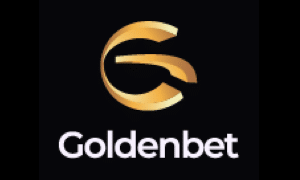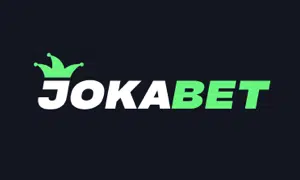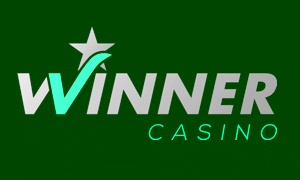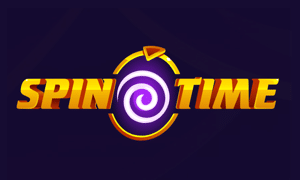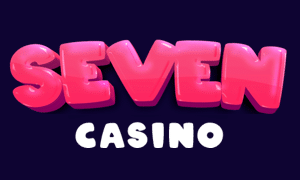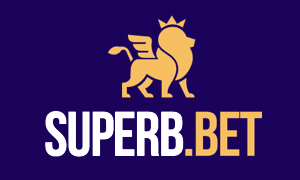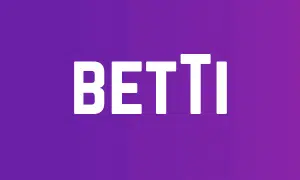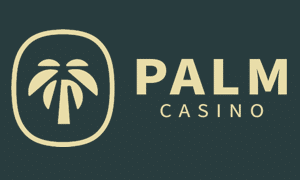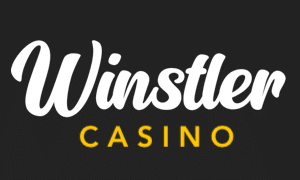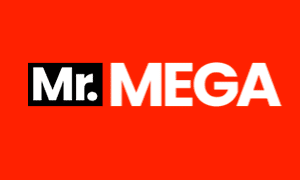 SuprPlay Limited Sister Sites 2023
Voodoo Dreams
It can feel a little hard to know where to get started at Voodoo Dreams, the SuprPlay Limited casino site that combines neon imagery with black magic themes. That's because there are over one thousand casino games on this site, and the headings that separate them into categories are written in a tiny dark grey font on a black background. It's not the ideal design choice, but we're going to try not to hold that against SuprPlay Limited here because if you're prepared to overlook it, this is a casino site with a lot to offer. It might not have quite the same bewitching effect as voodoo itself, but it's not far off. This is a casino that promises new games every week drawn from a variety of providers, jackpot prizes of £1m or more, and big live casino games for those who tire of all the online slots. Most of the live dealer games at Voodoo Dreams are provided by NetEnt. The Swedish provider is thought to be among the very best in the business.
Voodoo Dreams attempts to differentiate itself from other casinos by borrowing a few features from modern video games. The most obvious of those features are XP and SP. "XP" is "experience points," which is something that anyone who's played a video game in the past decade should be familiar with. "SP" is "spells," and is a neat feature that ties in perfectly with the theme of this casino. As you accumulate more and more XP by playing, depositing, and winning games at Voodoo Magic, the spells you're able to cast become more powerful. To cast a spell and grant yourself fifty free spins, for example, you need to reach the "Illusionist" level through XP and then rack up 50,000 SP points to cast the spell. There are over twenty spells – all of which can be cast more than once – so Voodoo Dreams has long-term rewards covered nicely. The site also has a "duel" feature, but we'll cover that in more detail when we talk about Duelz Casino in a moment.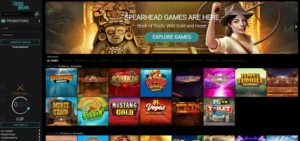 NY Spins
Start spreading the news, there's a casino site out there that takes inspiration from the Big Apple, and it belongs to SuprPlay Limited. According to the site's motto, NY Spins is the casino that never sleeps. With its bright colour scheme, it might make it a little difficult for its players to get any sleep, too. The layout of NY Spins is broadly similar to that of Voodoo Dreams, but the two casino sites are like yin and yang when it comes to atmosphere. Everything about Voodoo Dreams is dark. Everything about NY Spins is light. The collection of casino games is identical, but with more than 1000 in the library, you're unlikely ever to play your way through the entire catalogue at either site. If you're not sure where to start, hit the "try these" button on the homepage, and NY Spins will make a few suggestions for you.
Like Voodoo Dreams, NY Spins comes with a long-term customer loyalty reward scheme designed to persuade players to stick around a little longer. It's not quite as sophisticated as the spell-casting feature of Voodoo Dreams, but it ties in perfectly with the theme of NY Spins. Almost every action that a player takes on the NY Spins website generates points. Once enough points have been accumulated, players can unlock different areas on the map of New York City. Each location comes with a reward that can be redeemed at the casino. The lowest-hanging fruit, for example, is Manhattan. The district is unlocked at the 500 point mark and grants two free spins. The Empire State Building is next up at 1,000 points and grants four free spins. Free Spins rewards increase all the way up to The Highline, which unlocks at 50,000 points and grants 200 free spins. Further rewards are available past that point, but all of them grant instant cash rather than free spins. The "duels" feature we mentioned when talking about Voodoo Dreams (and will explain fully in a moment) is lacking from the site, though, so that makes NY Spins the weakest of the SuprPlay Limited casino sites when it comes to features.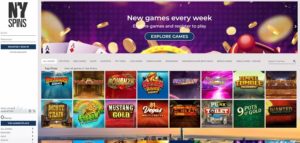 Duelz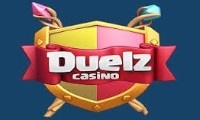 Duelz Casino describes itself as "a truly magical casino" and borrows much of its imagery from classic video games of the 1980s and 1990s. There's a "fairytale castle" feeling to the site even though there isn't actually a castle in sight, with a unique layout that makes Duelz Casino feel unique and distinct from either of its SuprPlay Limited sister sites. Even with that different layout, the same enormous portfolio of casino games remains available with slots, table, and live dealer entertainment provided by big names like Play n'Go, NetEnt, Evolution, Microgaming, Pragmatic Play, Red Tiger, Elk Studios, Big Time Gaming, Scientific Games and many more. The big attraction at the site, however, is Duelz. Duelz 3 x1 is the single most popular casino game at the site, and the Duelz functionality is what the whole casino is built around. Having teased you with this information twice now, it's time we delved into the detail.
The SuprPlay Limited team behind Duelz Casino describe themselves as both casino players and video gamers at heart and wanted to combine those two passions to create something new with Duelz Casino. The result is a casino site that's not just about casino games but is also about stars, spells, chests, and leagues. When you play online slots at Duelz Casino, you're playing against other players in real-time. You defeat your opponents by outperforming them spin-for-spin inside the games, but you can cast spells to gain an advantage if you so wish. As we saw with Voodoo Dreams, spells are cast by accumulating experience points and building up your magical powers. The more duels you win, the more "stars" you're granted. Stars can be used to unlock treasure chests, all of which contain free spins, cash prizes, or more spells. Each win also propels you up the Duelz Casino leaderboard with the promise of promotion to higher leagues if you make your way to the top, and in those higher leagues, the prizes available become more valuable. This system is competitive and exciting and makes Duelz a casino like no other. Just keep an eye out for the rabid rabbits. You'll know them as soon as you see them. Don't say we didn't warn you!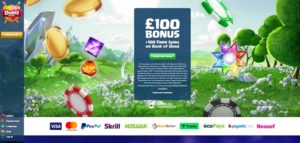 About SuprPlay Limited
SuprPlay Limited History
SuprPlay Limited is a casino network company that tries very hard to be anonymous. We say that because it's taken steps to make itself harder to find in the past couple of years. There used to be an official SuprPlay Limited website, but the company took it down somewhere close to the start of 2020 and is yet to provide us with a new one. We found what appears to be the start of a new SuprPlay website after doing a lot of searching for it online, but it appears to have been abandoned in a state of semi-completion. It's certainly not a requirement for a casino network company to have a customer-facing website, but it's expected of the larger companies, and it tends to make the smaller ones look a little amateurish when they have no web presence whatsoever. The profile of SuprPlay suffers a little because of it. Nevertheless, we've been able to discover a little bit about the company's history without any assistance from them.
SuprPlay Limited was founded in Malta on March 1st, 2016, with the same registered address you see at the top of this page. That means they're yet to move out of their first office, but that's not necessarily a surprise. Companies that are founded in Malta tend to remain in Malta for tax purposes even when they open offices elsewhere, which, as far as we're aware, SuprPlay hasn't done yet. The incorporation documents of SuprPlay Limited aren't available online, so we're unable to name the people behind the company. Based on the quality of their three websites, though, we'd say that they're creative people who are looking to bring something new to the world of iGaming. Their bonuses, promotions, and website features are certainly a refreshing break from the norm, and if SuprPlay wanted to provide us with more sites following similar themes, we'd be delighted to see them.
All three of the SuprPlay Limited casino sites that have been launched to date are wholly owned and operated by the company directly. That means SuprPlay does not – yet, at least – offer a white-label platform for other companies or individuals to come and take advantage of their software platforms or casino engineering skills. Given how unique the format of the SuprPlay Limited casino sites is, that's not especially surprising. When you have a unique feature that could give you an advantage over your peers, giving it away often doesn't make sense, no matter how much money there could potentially be in it for you. The only disadvantage of keeping everything in-house like this is that progress with opening new casino sites can be slow. With only three sites opened within six years of commencing operations, SuprPlay is either very happy with what it already has or doesn't have the capacity to launch new sites as often as it would like to. Perhaps that's something that will change in the future.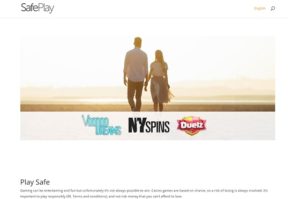 SuprPlay Licencing and Regulation
The first recognised iGaming licence ever granted to SuprPlay Limited arrived very shortly after the company opened its doors and came from the Malta Gaming Authority. It makes perfect sense for the company's first licence to come from the territory that it's based in, and as far as we're aware, SuprPlay Limited's Maltese gaming license is clean. There's no history of fines or regulatory actions against the company. Acquiring a Malta Gaming Authority licence is often a stepping stone towards obtaining a full licence with the UK Gambling Commission for companies that want to reach the British market, and that's what happened with SuprPlay Limited. The company's current licence with the UK regulator was granted in September 2017 under account number 48695 and covers all three of the active SuprPlay casino sites. As with the Malta Gaming Authority licence, the UKGC licence is unblemished. The company will be hoping that it remains that way.
SuprPlay Limited holds one further licence as of the time of writing, and it's one that the company can be proud of. During 2018, Sweden re-regulated its gaming markets and re-issued licences only to companies that it considered to be worthy of holding one. In November 2018, it was confirmed that SuprPlay Limited was one of the companies that had been approved for a licence to operate in Sweden before the new laws even came into effect on January 1st 2019. The Scandinavian iGaming market is increasingly lucrative, with numerous high-profile providers like NetEnt and Yggdrasil based there and an increasing number of players interested in the hobby. These three licences give SuprPlay the perfect platform to build from as the company continues to grow. Its first five years in the casino business have seen it find a foothold – the next five years might tell us how far it's able to climb.
It's our understanding that there are other casino brands owned and operated by SuprPlay, but those brands aren't accessible from the UK, and so we're unable to verify that they even exist, let alone whether they belong to SuprPlay. If that ever changes and the company decides to bring any further brands to the UK market, the first place that you'll hear about it will be here. This page is kept live and up-to-date at all times.
SuprPlay Limited Awards
SuprPlay Limited might not have been around for an especially long time, but they've still attracted attention from their peers in the industry and managed to lay their hands on a few awards. They have three trophies in their cabinet at the moment, all of which come from the annual EGR Awards ceremonies. EGR stands for "eGaming Review." The organisation is the largest B2B casino industry networking group and publication in the world and is a trusted voice within the casino industry.
2018 was a year to remember for SuprPlay Limited after the fledgling casino network company picked up not one but two awards. They were named the winner in the category "Marketing and Innovation" and were also named "Rising Star of the Year" in the EGR Operator Awards. The third award is more regional than the others but no less noteworthy. At the 2019 EGR Nordic Awards ceremony, SuprPlay Limited walked away with the award for "best in-house innovation." Given what we've already said about the ingenuity of the long-term loyalty rewards and incentives at the SuprPlay Limited casino sites, the fact that they were rewarded in this manner doesn't come as a surprise to us. 2020 and 2021 didn't bring any new awards for the company, but don't bet against them landing more in the years to come. SuprPlay Limited is known to be hiring at the moment, and when a casino network company starts hiring on the scale that this one currently is, it's usually a sign that there's something big on the horizon. Maybe we won't be waiting long for the fourth casino site from this network company to be launched.
What are players saying about SuprPlay Limited Casino Sites?
The following reviews have been written by players who've recently played at sites operated by SuprPlay Limited and want to share their experiences with other players. We've edited some of their comments for the purposes of clarity and brevity.
07-Apr-2022 Voodoo Dreams review by Philip:
This is the worst casino out there, and I mean the very worst. It's run by criminals who want to ban your account so they can keep your money. I've played on some of their other sites too and it's just the same scam under a different name. You can't even do anything when they scam you because they're based in Malta. – source: TrustPilot
26-Mar-2022 Voodoo Dreams review by John:
This site is terrible. I've deposited a total of £3600 here without being asked a single question about my identity but when I wanted to withdraw just £300 they wanted lots of documents from me and didn't help me at all. The casino has a bad name and doesn't even reply to negative reviews on here. It's been a month since I asked for my withdrawal now and I'm still waiting. – source: TrustPilot
10-Mar-2022 Voodoo Dreams review by McKenzie:
I joined Voodoo Dreams yesterday and was lucky enough to have a good win almost immediately. They let me make a withdrawal straight away and the money was in my bank account within a couple of hours. – source: TrustPilot
13-Feb-2022 Voodoo Dreams review by Simon:
I have no idea why there are so many bad reviews of this casino. Sounds like players making mistakes to me. I joined up and made my first deposit with Trustly. I've used Trustly again to withdraw four times since then and I've always had my money within ten minutes without having to jump through hoops to get it. The rewards program is good too. The only complaint I have is that they don't have any casino games by Blueprint. – source: TrustPilot
11-Apr-2022 NY Spins review by Laura:
Avoid this site whatever you do. It's impossible to get any bonuses here. You can spend three hundred times your stake and not land a single bonus, it's just money going down a well. Do yourself a favour and never spend a single penny here. – source: TrustPilot
07-Jan-2022 NY Spins review by Stephen:
The games here are terrible. Choose another site if you actually want to win something from playing. I played Bonanza at NY Spins for five hours straight and saw only two bonus rounds, during which I won only 1.5 times my stake. That's just one of many examples I could give, but that one says it all. – source: TrustPilot
28-Apr-2022 Duelz Casino review by Vaughn:
They're still withholding money from me even though it's clearly against UK Gambling Commission regulations to do so. They'll take your cash and then refuse to pay out to you. It's disgusting, it's shocking, and it's illegal. – source: TrustPilot
20-Apr-2022 Duelz Casino review by Nicolle:
If a casino doesn't pay out, it's a scam. Duelz is a scam. I won £300 and they only paid me £100 of it. They say I'm not owed the rest because of capped winnings. That doesn't make any sense because my win didn't come from bonus funds, I wagered the £80 myself. When I spoke to someone on live chat about this they said they'd approved the extra £200 to be withdrawn but I've not had it, so that was a lie. – source: TrustPilot
17-Apr-2022 Duelz Casino review by Daniel:
They have the worst payout system I've ever seen in my life. I've been playing online for years and I sometimes like to try out new sites. Some are better than others, but this one has poor games, poor software and seems genuinely crooked. I know you can win and lose on slots but the return off £800 here is the worst I've ever had. Sometimes the games crash or come up with error messages as well. They clearly have no intention of letting you win anything. – source: TrustPilot
09-Apr-2022 Duelz Casino review by Luke:
They don't pay out, and their customer support staff are very patronising. The staff actually seem happy about not paying you. I sent them my customer verification documents and they responded by closing my account. The cashback promotion is also a lie. I don't like leaving bad reviews but honestly, Duelz Casino is a scam. – source: TrustPilot
Full list of SuprPlay Limited Casino Sites
Active SuprPlay Limited sites
These sites are wholly owned and operated by SuprPlay Limited.
Voodoo Dreams (voodoodreams.com)
Duelz Casino (duelz.com)
NY Spins (nyspins.com)