Swift Casino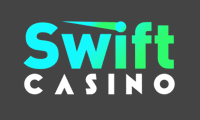 Swift Casino sister sites include Prime Slots, Spin Genie, Bacana Play, Drueck Glueck, AHTI Games, Ice36, Mega Casino, Royal Bet, Queen Vegas, Turbo Nino and more.
Swift Casino (swiftcasino.com) is operated by Skill On Net Limited from Anapafseos 1, Limassol, 3096, Cyprus.
Sites like Swift Casino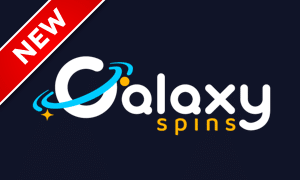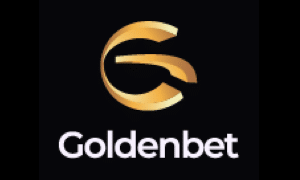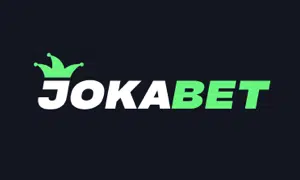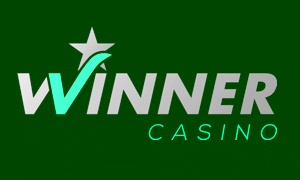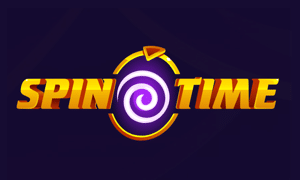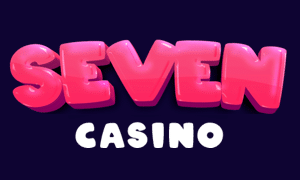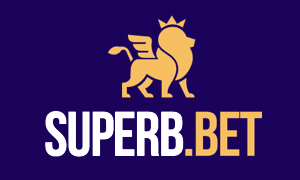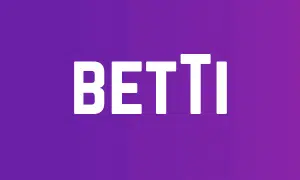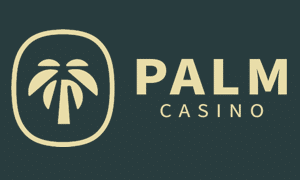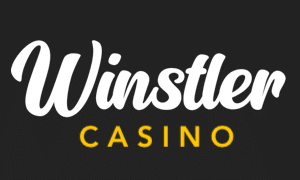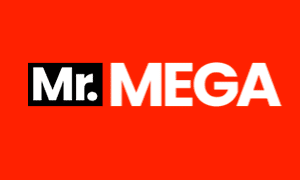 Swift Casino Sister Sites
Swift Casino is part of the Skill On Net Limited casino network, which contains more than fifty Swift Casino sister sites. If you'd like to see every casino in the family, go to our Skill On Net network page by clicking the highlighted link at the top of this page. Here, we're going to look at the top Swift Casino sister sites directly owned and operated by Swift Casino and take an in-depth look at the casino itself.
Euro King Club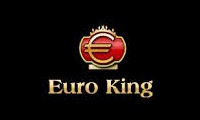 Euro King Club, which also goes by the shorter name of Euro King, has been online with Skill On Net Limited since 2011. That's more than a decade ago, and we don't think the design of the casino site has seen an update in all that time. It's a plain and dated-looking casino, but if you can bring yourself to overlook its drab appearance, you'll find a casino stacked with more than three thousand games, including brand-new releases. Euro King's mascot is a "ninja master" who promises great promotions for all players, including a welcome offer. You have to do quite a lot of clicking to find the terms of the welcome offer, which is an irritation, but when you do eventually get there, you'll see that it's a 100% matched deposit up to £25 with fifty free spins to play with. The associated wagering requirements are x30, which is a pinch below average and, therefore, OK in our eyes. Still, it's not a lot of bonus cash. Some players might not think it's worth the effort it takes to find it.
PlayOJO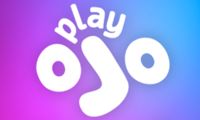 If you're looking for Swift Casino sister sites, you clearly know a thing or two about online casinos. That makes it hard for us to imagine that you've never heard of PlayOJO before because it's one of the biggest and most popular online casinos available to players in the UK. However, perhaps you didn't know that PlayOJO was among the Swift Casino sister sites? They're both Skill On Net Limited casinos, and so they have elements in common even if they look nothing alike. PlayOJO is the network's biggest money-maker, so it can afford to be generous with its promotions. That starts with the casino's welcome promotion, which is fifty free spins without any deposit required and without any wagering requirements attached to anything a player might win from those spins. PlayOJO offers bingo as well as slots, so players can take five days of free bingo with fifty bingo tickets and ten free spins instead if they like, and the same customer-friendly terms still stand. It's a great way to get to know the casino, and thanks to the constant stream of new games and promotions, the fun at PlayOJO never really lets up.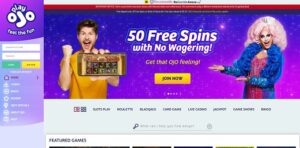 Queen Vegas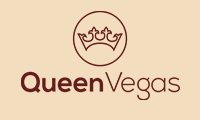 If you pay attention to your browser tabs when you visit Queen Vegas, you'll see that it promotes itself as the "top #1 online casino." It doesn't say what the claim is based on, but it's a bold claim to make when it's competing against PlayOJO and some of the other high-profile Swift Casino sister sites. In the same header, it also promotes "new online casinos games 2021" (sic), so perhaps we shouldn't pay it too much attention. Queen Vegas was a casino designed for female players when it first launched, but times have changed since then, and so has this casino. It's less pink than it used to be, and it's open to everybody. The homepage of Queen Vegas tells us that we're welcomed to the site by "Mary Chip," but whoever or whatever Mary Chip is, she makes no appearances anywhere on the site. It's almost as if someone on the design team intended to introduce a mascot character to the casino and then forgot to do so. They also forgot to proofread the welcome promotion, which offers "100% up to 25 mega spins." The promotion makes no sense and leaves Queen Vegas looking a little unprofessional.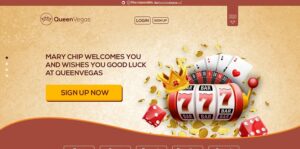 Royal Bet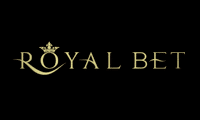 Royalty is a common theme among Swift Casino sister sites. We've already seen Queen Vegas, and now here's Royal Bet. This ought to be a casino site fit for a king, but sadly it falls some considerable distance short of that mark. Like Euro King Club (another Skill On Net casino with regal theming), Royal Bet is a casino with a badly dated look and – if you're visiting the site on a laptop or desktop, at least – a couple of design issues. The most significant is that the terms and conditions of the welcome promotion are overlaid on the welcome promotion itself in such a way that it's impossible to read what's being offered. To top it off, the help button is then layered on top of the terms and conditions, obscuring them. We were able to ascertain from the site's bonus page that the promotion is a 100% matched deposit worth up to £50 with fifty free spins, and that the wagering requirements are x30 for bonus money and x60 for free spins winnings, but we shouldn't have to go digging for this information. Like Queen Vegas, Royal Bet's botched execution leaves it looking unprofessional. That's never a good look when you're asking players to trust you with their money.
Simba Games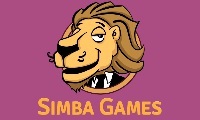 Simba Games is a remarkable casino site, but we're not sure whether we mean that as a compliment or not. A fun mascot always adds to a casino's appeal, so Simba Games tries to introduce us to one. As you may have guessed from the name "Simba" (which is a nod to the 1990's Disney movie, "The Lion King"), the mascot of Simba Games is a lion. It's a fine idea on paper, but the execution is a little questionable. Rather than using the cartoon lion that appears in the Simba Games logo, the version that appears on the website is a man in a lion suit. Never in your life have you seen a sadder, more depressed-looking lion. He doesn't exactly make Simba Games look like a fun site to play casino games on, but we guess he's memorable. New players at Simba Games can claim fifty free spins on the classic "Book of Dead" slot with their first £10 deposit but will have to contend with an x60 wagering requirement if those spins result in any winnings. Better perks are available through the casino's VIP program, including no deposit bonuses. All you need to do is spend enough money to qualify for them – which might be easier said than done.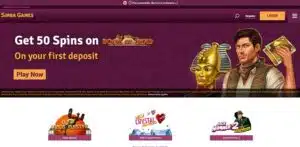 Mega Casino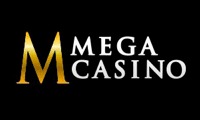 Mega Casino is a chunky, bulky casino that looks – on the surface of things, at least – like it ought to be focused on table games. The splash graphic on the Mega Casino homepage is a pair of playing cards, and the first games listed beneath it are live dealer games. There are over 170 of them in total. However, all is not as it seems. There are Swift Casino sister sites dedicated to table games, but Mega Casino isn't one of them. You can tell that from the distribution of games at the casino. There might be a little under 200 table games, but the casino has an almost-unbelievable 3,400 online slots. That number grows every week and will soon pass 3,500 on its way to 4,000. Mega Casino is considered a big enough deal to have its own branded Megaways online slots game (provided by Iron Dog studios), so it has to be seen as one of the bigger hitters on the Skill On Net Limited casino network. The oversized layout with its enormous buttons might not be to everybody's taste, but Mega Casino packs a lot of content.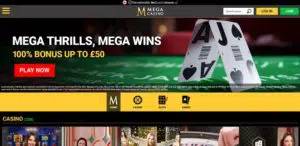 Slots Magic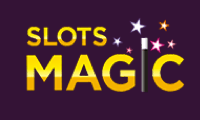 Mega Casino could easily have ended up with the name "Slots Magic," but the name went to this purple-and-yellow casino site instead. Slots Magic manages to pack almost as much gaming content into its website as Mega Casino does, with more than three thousand options to choose from. Like Mega Casino, it tries to do a little bit of everything. It might be called Slots Magic, which leads to the expectation that the casino will be dominated by online slots, but when you browse the Slots Magic iGaming portfolio, you'll see that it also contains live casino games, live-streamed gameshows, jackpot slots and table games. As impressive as Slots Magic is, the casino seems a little confused about its theme. Some of the Swift Casino sister sites do better with their themes than others, but Slots Magic doesn't seem totally sure what its theme is supposed to be. The name implies a magical theme, as does the presence of a magic wand in the Slots Magic logo, but the motto "a galaxy of slots" suggests a space theme, and the casino's plain colours and lack of graphics don't do a good job of conveying any theme whatsoever. Still, the gaming content is more important than what the casino looks like.
PlayMillion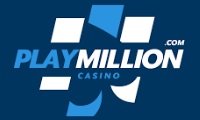 PlayMillion is better known than most of the Swift Casino sister sites. There's no doubt about that. However, here in the 2020s, there's reason to believe that PlayMillion Casino is trading on past glories. It's badly dated, its promotions are weak, and its games collection is old. All of this is surprising when you consider that PlayMillion is a casino site that Skill On Net Limited owns and operates directly. It's easy for a casino to fall behind the times when there's a white-label third party involved, and they stop performing maintenance, but PlayMillion has a definite air of neglect. It's hard to look at PlayMillion Casino and PlayOJO and believe that they're both Swift Casino sister sites and they're both operated by the same people. The welcome promotion sums up everything that's wrong with PlayMillion – it's a 100% matched deposit worth a maximum of £20, and it's hooked up to an x60 wagering requirement. The value of the promotion is far lower than the other casinos on the network, and the wagering requirement is far higher. That's a good reason to give PlayMillion a miss, and we have concerns about how long this casino can limp on for in this condition.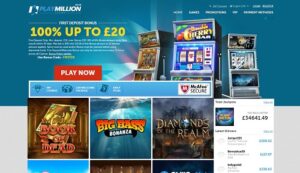 Prime Slots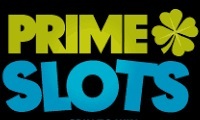 Prime Slots plays it safe by choosing a (nominally) Irish theme for its casino site. The Irish theme is the oldest in all of casino gaming, popular with almost everybody and almost synonymous with the hobby. However, the site doesn't do a great job with the theme. There's a lucky four-leaf clover in the logo of Prime Slots, but beyond that, the theme disappears. Even the colours of Prime Slots are blue and white rather than green and white, so it's a missed opportunity to really embrace the Emerald Isle theme and run with it. That's not the first time we've said this about one of the Swift Casino sister sites. A lot of players couldn't care less about themes, though, and will be far more interested to find out that Prime Slots offers 123 free spins as a welcome promotion with all first deposits of £10 or more. That's a decent amount of bonus spins, but the wagering requirement of x60 imposed against all winnings makes it more than a little tricky to withdraw any proceeds from them even if you win regularly. You don't have to take the promotion if you don't want to, though, and Prime Slots remains a good place to find the latest releases from the biggest providers.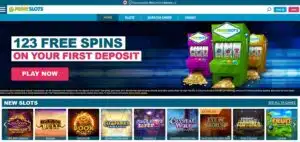 Ice36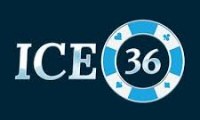 You've heard everything we have to say about Swift Casino sister sites and themes by now, so we'll try to keep our observations about Ice36 and its theme to a minimum. Suffice to say, more could have been done to make the "ice cold" theme of this casino site come to life! The layout of Ice36 is very similar to that of Mega Casino, with a blocky layout and bulky buttons, but there aren't as many buttons to press at Ice36 Casino as there are at Mega Casino. That's because it's a comparatively more limited casino site. The only three options at Ice36 are slots, live casino games, and "casino," which is a shortcut to table games. There aren't any game shows at Ice36, nor any instant-win scratch games. We wouldn't mind Ice36 being "compact" if it offered stronger promotions than Mega Casino, but it doesn't. The welcome promotion at the site is only worth £50 at most as a matched deposit, and the wagering requirements of x60 that apply to those bonus funds are way higher than elsewhere among the Swift Casino sister sites. Ice36 is and always has been a big hit with players, but we're confident that you'd have a better time at PlayOJO.
Can Swift Casino Be Trusted?

★★★★★
Swift Casino is a 2 Star trusted casino.
1. UKGC License

Swift Casino is covered by UK Gambling Commission licence 39326, held by Skill On Net Limited.

2. UKGC Fines

Skill On Net Limited paid £305K in lieu of a formal financial penalty in May 2023 after being deemed guilty of breaking licence conditions that govern the prevention of money laundering and interactions with customers.

3. Customer Service

There's no live chat or telephone support at Swift Casino – only email.

4. Trustpilot Score

After more than 60 reviews, Swift Casino has a low score of 1.7 out of 5.0.

5. Company Location

Skill On Net Limited's HQ is in Cyprus, but we consider the location trustworthy because of the company's UKGC licence.

6. Visible T&C's

All the promotions at Swift Casino come with terms and conditions attached and visible.

7. Social Media Presence

Swift Casino has accounts on Facebook and Twitter, but hasn't posted on either since 2021.

8. Number of Sister Sites

There are more than fifty Swift Casino sister sites on the Skill On Let Limited network.

9. Games portfolio

There are over two thousand casino games available at Swift Casino, including slots, live dealer games and live game shows.

10. Gamstop links

The GamStop logo is reasonably prominently placed in the footer of the Swift Casino website.

Overall SCORE >

★★

★★★ – 2/5 Stars
Swift Casino Review 2023
There are some big casinos on the Skill On Net casino network. PlayOJO is the most obvious one to mention, but the network also has Queen Vegas, Mega Casino and (through its white-label partners) Slingo and BGT Games. The Swift Casino sister sites give Swift Casino itself stiff competition, so how does it stand up? Is it an also-ran, or is it the hidden gem of the family? Read on and find out.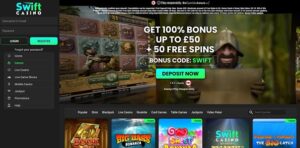 Swift Casino Welcome Offer
You get the Swift Casino welcome promotion when you join the casino, whether you want it or not. Unless players specifically opt out of it, they'll receive a 100% matched deposit up to a maximum value of £50 plus fifty free spins the first time they deposit at least £10 in their account. The Swift Casino homepage makes it seem as if the code "SWIFT" has to be opened to qualify for the promotion, but the small print makes it clear that it's awarded regardless of whether the code is used or not. The wagering requirement of x30 attached to the matched deposit funds is fine, but the x60 requirement attached to winnings from free spins is a little steep.
Ongoing Promotions
In its own words, Swift Casino promises VIP benefits for every player, no matter how much they spend with the casino or how often they spend it. Players get points every time they play games at Swift Casino, with differing values assigned to different games. As an example, it's one point for every £20 bet on online slots, but it's one for every £80 when playing roulette or blackjack. Players with fewer than 400 points are classed as "bronze," increasing to "silver" between 401 and 1000, "gold" between 1001 and 2000, "platinum" between 2001 and 20000, and then "diamond" and "red diamond." Players don't automatically qualify for the top two levels – admittance is through invitation only. As you can see, accessing the top levels of the scheme is going to be a slow and expensive task unless you're a really big spender. Free bonuses are awarded each time a player reaches a new level, and perks at the upper levels include personal VIP account managers, invitations to exclusive events, and massive bonus offers tailored to the way players prefer to play.
Swift Casino Pros and Cons
Pros: 
Swift Casino offers a reasonably substantial welcome promotion with fair terms and conditions, available at an affordable price point. 
Withdrawals are processed within 24 hours for all verified players (or, at least, that's the claim made by the casino). 
Cons:
Email is the only available method of customer support unless you're a VIP player. 
While the rewards in the VIP scheme sound fantastic, the price of entry is prohibitively high. 
Featured Casino Games
The iGaming portfolio at Swift Casino isn't quite as comprehensive as the collection that awaits you at some of the bigger casinos in the family, but there's still an impressive library to choose from, including all your favourite slots, blackjack and other card games, table and roulette games, and video poker. There's also a live casino, in which you'll find the latest live game shows like Sweet Bonanza Candyland. Slots are the featured item on the Swift Casino menu, though, and these were the most popular attractions at the casino at the time of our visit. 
Book of Dead: Anyone who's come looking for Swift Casino sister sites knows a thing or two about online casinos, so we suspect you've heard of Book of Dead by Play'n Go already. It's the Egyptian-themed slot that started the whole "book of" trend and has remained popular despite its combination of sub-95% RTP and high volatility. At the core of the appeal of this slot is a bonus feature in which any base game symbol might turn into an additional wild symbol and expand each time it lands. Book of Dead looks a little dated now, but its many fans don't mind. 
Big Bass Bonanza: Much like Book of Dead started the "book of" trend, Big Bass Bonanza started the fishing trend with online slots. The difference is that "book of" slots could be made by anybody, whereas all of the "Big Bass" slots are made by Reel Kingdom. This is the original, and in the eyes of many players, it's still the best because of its simplicity. All you need to know about it is every time you see a fish symbol and a fisherman symbol on the same spin, you win. Volatility is a touch above average, and RTP is 95.67%. 
Diamonds of the Realm: This history-themed slot from Play'n Go is more popular at Swift Casino than it is just about anywhere else and comes with the provider's trademark low RTP (94.26%) and high volatility. It tries to make up for that with a randomly-occurring multiplier than can be as high as x100 and multiplier tiers within free spins that start at x2 but quickly jump to x10 and can also go as high as x1000. The maximum win in Diamonds of the Realm is x20,000 against your stake, which makes putting up with the low RTP worth it for jackpot hunters. 
Deposits and Withdrawals
Swift Casino makes its payment and withdrawal information a little harder to find than we'd ideally like it to be, but we know from reading the site's terms and conditions that it accepts Mastercard and Visa Debit, PayPal e-wallets, Trustly's instant bank transfers and, where possible, Apple Pay. Other e-wallets might be available depending on your location, but it's just PayPal in the UK. Withdrawals will be processed fee-free within 24 hours so long as a customer's account is fully verified.
Customer Support and Licensing
Customer service is where it all falls apart for Swift Casino, which has been a pleasure to review until now. The casino doesn't offer anything other than email as a contact method unless you're a fairly high-ranking member of the VIP program. That means some customers at Swift Casino are treated better than others, which is never pleasant. We don't expect every casino site to provide full telephone support, but we expect live chat support as a bare minimum, and it's a big letdown that Swift Casino doesn't offer it. In the UK, Swift Casino is covered by a UK Gambling Commission licence held by Skill On Net Limited. Internationally, it operates under a Malta Gaming Authority licence.
Swift Casino – The Verdict
We give five-star reviews very rarely at this site, and Swift Casino was never realistically likely to receive one. However, it would have been nailed on for a four-star review if it offered a better standard of customer service. We like the welcome promotion, we're impressed by the games selection, and we think the VIP rewards are substantial even if the price of entry is higher than we'd ideally like. If Swift Casino were to add live chat support, we'd have no issue with giving it another star.
What are players saying about Swift Casino?
Here are our condensed/reader's digest summaries of recent player reviews of Swift Casino. The reviews are real, but the comments have been edited to keep them to the point.
30-May-2023 by Mark:
Swift Casino is shocking. Don't play here. You get no customer service, so I can't do anything about my account being blocked with a large balance trapped inside it. – source: TrustPilot
28-Apr-2023 by Plove:
Customer service at Swift Casino is absolutely shocking. They don't reply to you. – source: TrustPilot
21-Apr-2023 by Michael:
If you decide to play at Swift Casino after reading these reviews, you deserve to lose your money. There's no live chat, and they don't respond to emails. The verification process takes weeks. If you ever manage to get a win, it'll be the only one you ever get. All casino operators rip people off, but this lot are criminals. – source: TrustPilot
17-Apr-2023 by Asim:
I will pay anyone £200 if they can find a more fraudulent casino than Swift Casino. It needs closing down. I have no idea how it's still open; it must be bribing someone. – source: TrustPilot
16-Mar-2023 by Tom:
Don't use Swift Casino. I deposited more than £300 here and decided I wanted to withdraw half of it. I've been waiting for it for over a month. Nobody has ever replied to any of my emails about it. – source: TrustPilot

18-Jul-2022 by Attila:
This company holds on to your money. Don't play here, they act like a mafia. I've made a complaint to the Gambling Commission, and they're investigating. – source: TrustPilot
20-Jun-2022 by Jamie:
Don't use Swift Casino. I've been waiting a month for a withdrawal, and I get almost no response to my emails. When a response eventually does turn up, it's generic and asks for the same information I've already given to them. – source: TrustPilot
11-Jun-2022 by Steve:
They emailed me to let me know I had 25 free spins sitting in my account. I played with them and won £200 and went to withdraw. After sending every bit of information they asked for, they blocked my withdrawals and told me they need to speak to me via chat. They're never available to speak to. Customer service is awful and the casino's legitimacy is questionable. – source: TrustPilot
08-Jun-2022 by "Acceey:"
They won't let you withdraw anything, they'll say you used bonus funds no matter whether you did or you didn't. Definitely a scam. – source: TrustPilot
17-Apr-2022 by Paul:
I'm waiting for a withdrawal to be approved. They completed the verification process three days ago and I've been ignored by customer support ever since. Withdrawal still listed as "pending." – source: TrustPilot