TechSolutions Group N.V. Casinos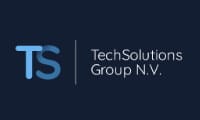 TechSolutions Group N.V. is a casino network company with four active sites. The TechSolutions Group casinos are Bizzo Casino, 20 Bet, 22 Bet and National Casino.
TechSolutions Group N.V. is operated from Abraham Mendez Chumaceiro, Boulevard 50, Curaçao.
NONE OF THE TECHSOLUTIONS N.V. CASINOS ACCEPT PLAYERS FROM THE UK. CHOOSE ANOTHER CASINO FROM THE OPTIONS BELOW.
Similar to TechSolutions Group Casinos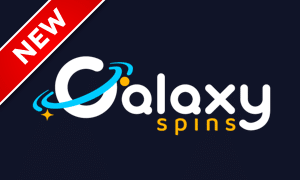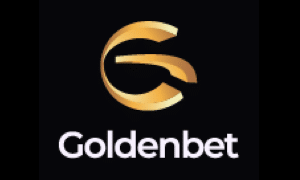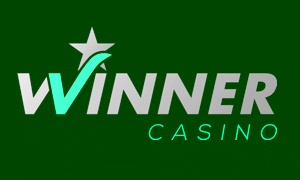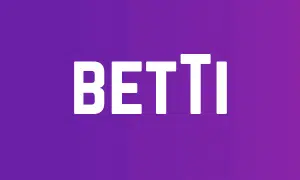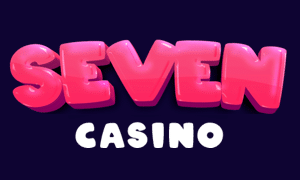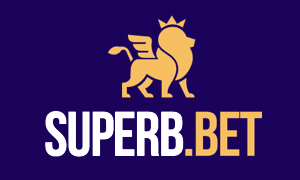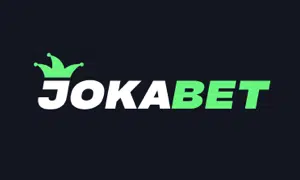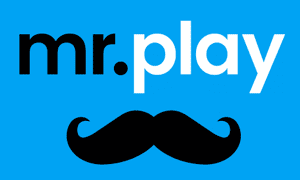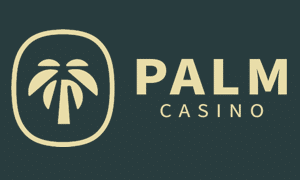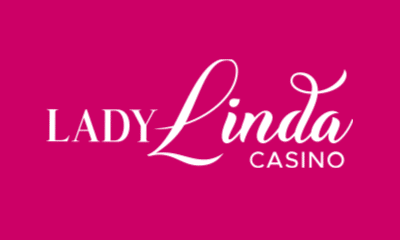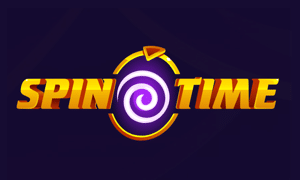 All TechSolutions Group N.V. Casinos 2023
TechSolutions Group N.V. is based in Curacao. That immediately makes the casino sites it operates off-limits for players in the UK. Casino network companies based in Curacao are prohibited from offering their services to players in the UK, but some of them go ahead and do it anyway. TechSolutions N.V. is not one of those companies. If you attempt to access any of the casinos we're about to list below from a UK address, you'll see a block notice. There are many known issues with Curacao-based casinos, including but not limited to refusal to pay and failure to respond to complaints. There's a regulatory body for iGaming companies in Curacao called Antillephone N.V., from which TechSolutions Group N.V. has obtained a licence, but the regulator is notoriously reluctant to get involved in disputes and takes virtually no action against rogue operators. 
For the avoidance of doubt, UK players should only play at casino sites covered by a UK Gambling Commission licence. TechSolutions Group N.V. does not have a UK licence. 
National Casino
National Casino is one of two online casino sites that TechSolutions Group N.V. launched in 2021. It's an odd name for a casino site given that it doesn't specify which nation it's supposed to be "national" to, but that nation definitely isn't the UK, as players from here don't have access to it. We think the casino might be targeted at players in the United States of America, which is problematic because targetting American citizens with gambling websites is illegal. The gloves are very much off when it comes to how Curacao-based casinos handle transactions, so National Casino offers more than thirty payment methods (including cryptocurrencies) and has no cap on withdrawal limits. That obviously makes the casino an attractive prospect for high rollers. To sweeten the deal further, National Casino pledges to ensure that withdrawals are cleared into customer accounts within one hour of requests being made. We don't see how that can be possible across the board, but that's the promise the casino makes. However, none of the red flags have put providers off the idea of working with either National Casino or TechSolutions Group N.V. More than seventy providers work with the site as of the time of writing, including almost every big name you can think of. With so many providers on board, National Casino is able to offer a massive selection of slots along with all the table games you can handle.
20 Bet
National Casino focuses exclusively on traditional forms of casino entertainment. You'll find all of those forms of casino entertainment at 20 Bet, but you'll also find a large, wide-ranging sportsbook to go with them. In fact, sports betting is the main focus of 20 Bet. The site's name comes from the year of its launch, which was 2020. You'll notice the devotion to sports betting from the moment you land on the site, and you should also notice how well-optimised it is for mobile displays. 20 Bet is very easy to use, with a smooth layout and all the relevant links and options in the right place. Unlike National Casino and its somewhat questionable geographical focus, 20 Bet is primarily aimed at customers in Germany and Poland, although we understand that Hungary and Portugal are also key areas for the site. Customer support at 20 Bet is limited to live chat and email, with no option to speak to anybody over the phone. It's a better casino site than National Casino purely because it offers more iGaming options, but it's still off-limits if you're reading this in the UK, no matter how enjoyable an experience it might be able to offer.
22bet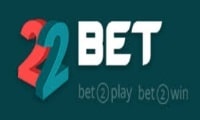 We know what you're thinking, "What happened to 21 Bet?" It's a good question and one that we have two possible answers for. The first is that TechSolutions Group N.V. might have looked at what's out there and decided that there are too many online casinos with "21" at the start of their name already. The second is that the casino network company had already launched Bizzo Casino and National Casino in 2021 and didn't want to stretch themselves too thin by launching a third casino site within the same calendar year. 22 Bet, as you've no doubt already guessed, launched in 2022, and so is the most recent addition to the TechSolutions Group N.V. family. It also makes 20 Bet fairly redundant. The site is, to all intents and purposes, an upgraded version of 20 Bet. It offers a similar range of sports to bet on and a similar range of slots and games but has a more attractive design and benefits from the fact that its owner is plying it full of promotions to get it off the ground. 22 Bet's motto is "Bet 2 play, bet 2 win," thus making use of the 2s in its title, and it may end up being the long-term replacement for 20 Bet. We wouldn't be surprised to see 23 Bet or 24 Bet appear in years to come.
Bizzo Casino
Bizzo Casino was the second of the two TechSolutions N.V. sites that were launched in 2021. It's a return to the more simple style of National Casino, with no sportsbook or other distractions that might drag a player's attention away from the traditional range of Vegas-style table games and online slots. Each of the TechSolutions N.V. casino sites has a slightly different geographical focus. In the case of Bizzo Casino, the focus is Italy and Germany. Oddly for casinos in this family, Bizzo Casino has a very limited range of payment and withdrawal options available, offering no support for cryptocurrency. The ability to handle cryptocurrency payments is one of the biggest perks of being based in Curacao for most of the casino network companies on the island, so we're unsure why they haven't done so with Bizzo Casino. Aside from that, the gaming portfolio here is very similar to that of National Casino. Just as 20 Bet comes across as a watered-down version of 22 Bet, Bizzo Casino comes across as a watered-down version of National Casino. If you were ever to gain access to the TechSolutions Group N.V. casinos, we can't see a good reason why you'd ever play at 20 Bet or Bizzo Casino when the other two sites were both available to you.
About TechSolutions Group N.V.
TechSolutions Group N.V. was founded in 2017 with the intention to become one of the leading sports betting and casino companies in the world. It hasn't got there yet – or even close – but it's an ambitious company that's making steady gains year on year. Its ambitions are a little limited because it only holds a licence to operate in Curacao, but if the business what it says about global expansion, it will eventually have to relocate and acquire better licences. Moving from Curacao to Malta or Gibraltar is common practice for casino network companies attempting to work their way up the ladder, so we wouldn't be shocked to see TechSolutions Group N.V. make such a move in the years to come. They're approaching the limits of what's possible for them from their current location.
The downside of everything we've mentioned above is that casino network companies based in Curacao don't have many obligations placed upon them. They don't need to publish reports or statements. They're never disciplined and rarely find themselves subject to regulatory action. To put it in plain terms, they're allowed to do what they want and aren't compelled to tell us anything that they don't want us to know. That makes "getting to know" TechSolutions Group N.V. easier said than done. We can look to Dun & Bradstreet for assistance, but we don't trust the figures that appear on their website. Dun & Bradstreet uses an algorithm to calculate the size and profitability of companies that don't publish accounts, and that algorithm says that TechSolutions N.V. has only one employee and generated less than £20,000 in revenue last year. That's obviously incorrect and only further serves to illustrate how hard it is to obtain reliable information about this casino network company. Perhaps we'd be better going straight to the horse's mouth.
TechSolutions Group N.V. in their own words
TechSolutions Group N.V. has a company website. That's almost unheard of for casino network companies based on the island of Curacao, so we should at least partially tip our hats to the firm for making a show of being transparent. On that site, the company calls itself both a "global iGaming leader" and "champion of all things play." They say their mission is to provide the most customer-focused iGaming service possible while maintaining the highest possible standards of integrity and observing responsible gaming policies. Given that at least one of their casinos is open to players in the United States of America, we have to take issue with that statement immediately. We applaud TechSolutions Group N.V. for blocking access to players in the UK, but it ought to be doing the same to players in the USA if it wants to be seen as a respectable business.
The company's website is short and to the point, but it finds space to give us a brief overview of each of its casino sites and how many players they serve. TechSolutions Group N.V. claims to have over four hundred thousand players worldwide but doesn't say how those players are distributed. 22 Bet is described as a "world-leading betting platform" with a wide choice of betting markets. 20 Bet is called "ambitious" and was launched to "turn the market on its head" by introducing a new standard of service. Very similar sentiments are expressed about National Casino, while Bizzo Casino is described as "multi-faceted" and "showcasing innovation." After reading all of the promotional text on the Tech Solutions Group N.V. site, we've concluded that they're very good at hype. Whether any of the casino sites they operate are worthy of the hype is another matter, but we'll never be able to find that out unless they find a way to reach British shores.
Along with all the hype, TechSolutions Group N.V. makes a few promises to players. All players will be treated as part of the company's family, so they'll always feel valued and welcome. The company will always go to great pains to ensure that customer data is safe and secure. Feedback is welcomed, and the company promises to listen to all of it. Finally, they're committed to promoting responsible gambling and will do everything possible to make sure that its players are playing for fun rather than because of an addiction. These are all fine sentiments, but whether you can trust them when they come from a casino network company in Curacao is something that players ought to think about very carefully.
What are players saying about TechSolutions Group N.V. casinos?
Here are our condensed / readers digest summaries of recent player reviews of TechSolutions Group N.V. casinos. Please note that these reviews aren't updated as the TechSolutions N.V. casinos aren't available in the UK.
14-Dec-2021: Bizzo Casino by Martin:
The site layout was decent and numerous games were available at Bizzo Casino. Also, the reward system of this casino provides decent bonuses on a daily and weekly basis. – source: AskGamblers
27-Nov-2021: Bizzo Casino by Ben:
The payout system here was smooth and secure because of this I played freely here. Although a variety of slots were missing at this casino. – source: AskGamblers
24-Nov-2021: Bizzo Casino by Lee:
Experience at Bizzo casino was not so good because winning was very difficult with them. Their slot machines collection didn't attract me at all. – source: AskGamblers
16-Dec-2021: 20bet Casino by Dale:
This casino is a total scam their bonus offers were not generous and some were bogus. The support service was here was arrogant. – source: TrustPilot
07-Dec-2021: 20bet Casino by Eva:
I have been waiting for 5 days but my withdrawal request is not getting cleared, live chat is also not helping me out. – source: TrustPilot
09-Nov-2021: National Casino by Andrea:
Personally, I enjoyed myself a lot here they got a bunch of great software providers to offer. They also cleared my withdrawals speedily. – source: AskGamblers
11-Sep-2021: National Casino by Mathew:
Their site was super quick and navigation was player-friendly, in addition to this their methods for withdrawals and depositing are optional. – source: AskGamblers
28-Aug-2021: National Casino by Cristiano:
They got a good gaming library and offer exceptional bonus offers, especially their promotional offers were amazing. They also offer 24/7 assistance to me. – source: AskGamblers
29-Nov-2021: 22bet Casino by Tom:
I am playing here for 3 years and they always pay me decently, their slot machines are always top-notch. As a VIP player, their staff takes great care of me. – source: AskGamblers
26-Dec-2021: 22bet Casino by Jerry:
My experience at 22bet casino was too good their welcome bonus was excellent and the staff was very polite. The methods for processing the payouts were fast and reliable. – source: AskGamblers
Full List of TechSolutions Group Casinos 2023
National Casino (nationalcasino.com)
20 Bet (20bet.com)
Bizzo Casino (bizzocasino.com)
22 Bet (22bet.com)