Ted Bingo
Ted Bingo sister sites include Genie Riches, GetBetty, Spectra Bingo, Quizingo, Bingo All Stars, Prize Land Bingo, Blast Off Bingo, Quality Bingo, Top Class Bingo, Bingo Barmy, Slotahoy, Diva Bingo and Treasure Bingo.
Ted Bingo (tedbingo.com.) is operated by 888 Uk Limited, 601-701 Europort Gibraltar, GX11 1AA
Sites like Ted Bingo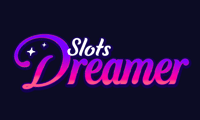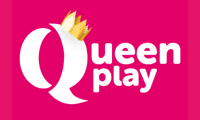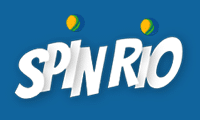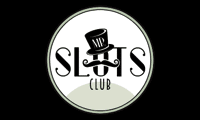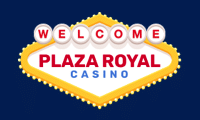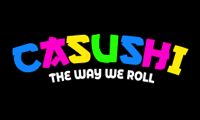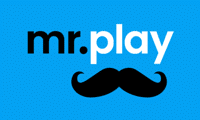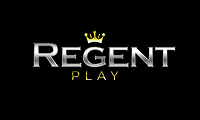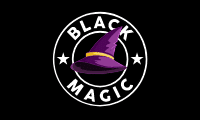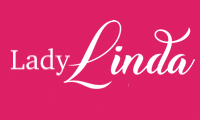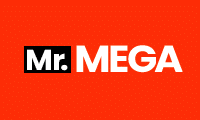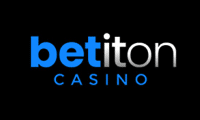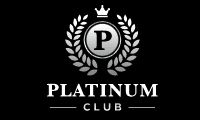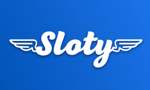 What are players saying about Ted Bingo?
Here are our condensed / readers digest summaries of recent player reviews of Ted Bingo.
18-Jan-2022 by Tess:
I enjoyed playing here personally and things are easy to do here no doubt, a good casino. – source: TrustPilot
10-Jan-2022 by Karen:
They have a variety of games to choose from and the I too enjoyed myself playing here. – source: TrustPilot
29-Dec-2021 by Adrian:
The games keep crashing on this site and I even tried different browsers. The customer care is also slow. – source: TrustPilot
22-Nov-2021 by Lindsey:
I enjoyed this casino and it wont let me create a new account because the verification email is not received. – source: TrustPilot
25-Sep-2021 by Joanne:
This casino takes a long time to make a withdrawal to the payment and this i=site feels so scam to me. – source: TrustPilot
16-Sep-2021 by Anne:
Thie site games are okay so far but this casino takes long time to make a withdrawal, the CS is rude to people. – source: TrustPilot
08-Sep-2021 by Toni:
Casino is good but it take ages to withdraw the money which is deposited in the account. – source: TrustPilot
01-Sep-2021 by Aileen:
Takes time to withdraw money from this site and I am not going to deposit my money here. – source: TrustPilot
10-Aug-2021 by Lynda:
I loved Ted Bingo because they provided a flawless service to me so far the best according to me. – source: TrustPilot
09-Aug-2021 by Char:
This casino is good by far and I liked the rewarding scheme and you can even win from a small amount. – source: TrustPilot
Ted Bingo Review 2021
Ted Bingo uses a simple theme created with pink, blue, and white colors, the website that this bingo is very easy to use and the players can easily find anything. This website is developed using modern software to ensure good performance for the players, this also allows the players to enjoy modern games without having to face long loading times. The website does not require the players to download anything as the only thing required to play on this casino is an account. The players can sign up on this website easily as the casino requires basic details, the players can start playing instantly but the account must be verified by the player to prevent any issues. The verification process is simple and most of the players get their accounts verified in no time.
Ted Bingo uses the licenses from the Gibraltar Gambling Commission for its services in Gibraltar and the license from the Great Britain Gambling Commission for its services in Great Britain. This bingo is regulated under a company called the 888 UK Ltd, this company has a good reputation and the players can trust its gaming services.
Welcome Bonuses
On the first deposit, the new players can get a chance to win a huge bonus of up to £700, the players can activate this welcome bonus with a minimum deposit of £10. This welcome bonus is luck-based which means that the players will have a different experience from this bonus.
Ongoing Offers
Unfortunately, the welcome bonus is the only available offer for the players to get on this bingo because all other offers have expired and the bingo has not updated the inventory of the bonuses. It should offer much more bonuses and promotions for its players to get.
Top Games
Some amazing bingo rooms are waiting for the players, the website covers all of the games within different sections allowing the players to find their favorite titles easily. This bingo has some very popular slots for its players along with other casino games.
The most popular slots of this casino are Cleopatra, Temple of Iris 2, Diamond Mine, Bonanza, and Starburst. The live bingo rooms are also very fun to play.
Payment methods
This bingo offers a limited number of transaction services for its players to use, the players can deposit or withdraw their funds using MasterCard and PayPal only. This means that the international players will face some difficulties while transferring funds, the bingo needs to include more services.
Customer services
The customer service is good but there is no instant method to get in touch with the staff, the website offers email, telephone, and Facebook to its players. All of the mentioned services require some time to reply, the players can get their problem solved by using the FAQs as it is the most accessible service.
Conclusion
Ted Bingo needs a lot of improvements as it does not offer any promotions other than the welcome bonus and the website also needs to offer live chat.
Social Media Status
There are many ways of taking the pulse of an online casino in the modern age. One of the most effective is checking out the casino's social media output. Social media is where a lot of would-be players are likely to look before deciding whether a particular casino is the right place for them to spend their money. If the first thing a potential customer of Ted Bingo customer looks like is the company's Facebook account, they're likely to be happy. The branded page looks good and is updated regularly with information and promo codes for players. It only has one thousand followers, but that's not bad for a casino brand on social media. Twitter is a different story. Ted Bingo has fewer than eighty followers on Twitter and doesn't seem particularly interested in engaging with them. It hasn't posted since the day of the Manchester Arena bomb attack in May 2017, which is an odd note to leave the account on. Not only does looking at the official Ted Bingo Twitter account tell you that there's nobody maintaining it anymore, but it also reminds you of the exact opposite of the fun things you should be thinking about when you come to play bingo or casino games. There's little to look at elsewhere. Ted Bingo doesn't have a YouTube or Instagram account. The Facebook page is lively and vibrant, but the Twitter page could definitely use either a fresh lease of life or outright deletion.
In The Shadow Of Giants?
The Ted Bingo brand belongs to the
888 Group
. In some ways, that's a good thing. There aren't many companies in the online casino and gaming business bigger than the 888 Group. Just being on the 888 roster is a boost for any casino brand trying to find its feet in the market. The downside is that not all of the 888 Group'
s casino
brands can be a priority, and all signs point to the idea that Ted Bingo isn't a priority brand for the gaming behemoth. No brand will ever be bigger to the 888 Group than the
888 Casino
itself, but there are other big hitters under the 888 umbrella.
Robin Hood Bingo
is one of them, having been advertised on television many times in the past. Prize Land Bingo, the former
Bingo Iceland
, is another of the company's higher-profile bingo companies.
Vegas Spins
is higher up the pecking order than Ted Bingo, too. Unlike some of the companies we've just mentioned, Ted Bingo has never made an appearance on a television commercial. It doesn't enjoy the kind of sponsorship or endorsements that some of its sister sites and casino brands enjoy either. Being with this parent company might mean that Ted Bingo has a better budget for pay-per-click advertising and the like than similar bingo sites do, but being on the lower half of the 888 roster in terms of priorities comes with its own problems.
Where Teddy Bears Come From
The name Ted Bingo is inspired by teddy bears. You can see that easily when you look at the casino's logo and graphics, all of which make use of a cute teddy bear mascot. Have you ever stopped and wondered where teddy bears come from and why they became popular? We suspect that most people haven't – and so those people are likely to be quite surprised when they hear that the tradition of owning teddy bears isn't as old as you think it is, and it's all connected to a former President of the United States of America. Give yourself a pat on the back if you knew all of this already! if you're in possession of a little knowledge of politics and history, you may already have (correctly) guessed that the US President we're talking about is Theodore Roosevelt. There's an irony here because although the US media often referred to him as "Teddy," Roosevelt hated the nickname. It probably irritated him no end that it went on to inspire a whole range of soft toys that will forever be associated with him.
A President And His Friends
Way back in November 1902, Roosevelt went on a hunting trip to Mississippi with the state governor, Andrew H. Longino and some other friends. Roosevelt had no luck on the trip. As the day was coming to a close, Roosevelt was the only one among their number who was yet to kill anything. Not wanting to embarrass the President, Longino and the other hunters trapped, clubbed, and tied up a bear and then invited Roosevelt to shoot it and claim it as a trophy. Roosevelt felt it was unsporting to shoot an animal that had no chance of escape and declined the offer. Somebody on the hunting expedition must have talked about the incident because it was turned into a political cartoon in the Washington Post by the famed artist Clifford Berryman on November 16th 1902. Berryman exaggerated the smallness and cuteness of the bear in order to make Roosevelt seem as sympathetic as possible. The cartoon was popular and caught the eye of New York-based shop owner and toymaker Morris Michtom. He and his wife quickly created a soft, cuddly doll of a bear and put it in their shop window with a label that read "Teddy's bear." The bear was based on Berryman's drawing, and so it had the same cuteness factor. That same cuteness factor led to so many orders for bears that Michtom struggled to keep up with demand. Michtom knew he had a hit on his hands but also knew that he ran the risk of falling foul of the President by using his name in association with the bear without permission. He packaged up a bear and posted it to Roosevelt, asking for his approval to carry on selling them. To his surprise – and the surprise of every historian who knows how Roosevelt felt about being called "Teddy," permission was granted. The rest is history. "Teddy's Bear" became "Teddy Bear," and Roosevelt even used one of them as his personal mascot when standing for re-election. The rest is history. When President Roosevelt stood in those woods and refused to shoot that bear, he began a chain of events that led to the creation of Ted Bingo!
Ted Bingo Sister Sites 2022
Entering Ted Bingo features a black suited teddy bear that will help lead the way to the pool of jackpot. Ted Bingo is themed as a secret agent or spy that resembles an exclusive experience of having to be cared and loved by the dapper James Bond and accomplishing jackpot missions. Ted Bingo is owned by 888 UK Limited and was launched in 2016 with a great sense of humour and amazing rewards displayed across the gaming site such as scheduled
bingo games
starting from £1 to £1,000 spending nothing at all to £1 in winning as much as £1,000. Ted Bingo has an exclusive access from great gaming providers like Dragon, NetEnt and Eyecon with games such as Irish Luck, Saved by the Bells and more casino games that gives away different amount of Jackpots ranging from £5,000 to a £100,000. A first deposit of £10 is considered to be the first mission of a new player to get £50 and an additional 10 free spins right away by simply doing the process in secure payment methods in Credit/Debit Card, PayPal, EntroPay, Wire Transfer, PaySafeCard and other relevant payment options. Ted Bingo sister site includes
Quid Bingo
, Spectra Bingo, Top Class Bingo, Diva Bingo and Treasure Bingo under the same operations of 888 UK Limited.
Quid Bingo
Quid Bingo sister site is the new site of 888 UK Limited that was released in 2018 and provided strong promotion and generosity of rewards designed in a wide space in the galaxy of jackpots. Quid Bingo sister site handles a few yet the most secure payments in PayPal, MasterCard, Visa and Netteler with a minimum deposit of £10 to get a chance in win 200% bingo bonus while upon registration without depositing any, new players are given a 25 free spins in Irush Luck with a maximum win of £2.5 each spin.
Spectra Bingo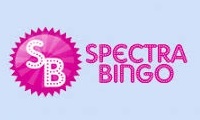 Coloured in pastel colours as a classic vibe and as they promote some spectacular rewards, Spectra Bingo sister site has been one of the favourites in playing classic bingo games with over tons of bingo room with all kinds of players. Spectra Bingo is owned by 888 UK Limited and was established in 2015 coming in with a monthly cash back bonus in up to £100 bonus on deposit from proven and tested secure payment options like PayPal, MasterCard, Visa, PaySafeCard and Wire Transfer.
Top Class Bingo
Welcoming higher class individuals and experiencing a royal part of the gaming world in Top Class Bingo sister site which was introduced in 2013 and owned by 888 UK Limited. Designed in an astonishing feeling of being one of the top class priority by inserting big crowns and bonuses on to the layout. Top Class sister site is partnered with the leading payment options in PayPal, Visa, MasterCard and more with only a minimum deposit of £5 amounting to a first deposit bonus up to £50 bingo bonus with an additional 50 free spins on fluffy favourites.
Diva Bingo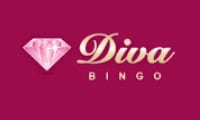 Diva Bingo sister site introduces a pink sparkling diamond that can be won as a diva with only a minimum deposit of £10 and play at £60 worth of bingo tickets by simply depositing in PayPal, MasterCard, Visa and EntroPay. Diva Bingo sister site was introduced in 2011 by 888 UK Limited as an active social media content maker and the best mobile-friendly promoting bingo site powered by great gaming providers like DragonFish,
Evolution
Gaming, Merkur Gaming and NetEnt.
Treasure Bingo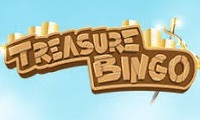 An island themed bingo site that explores a land field with treasures mapped in "X Marks the Spot". Treasure Bingo sister site awaits tons of treasure chest with big prizes amounting to a daily prize pool of £1,500 while receiving a 120 bonus bingo tickets upon deposit as low as £10 by processing payments in Maestro, MasterCard, Visa, PayPal, PaySafeCard and Wire Transfer.
Quizingo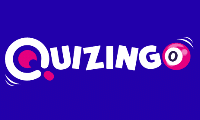 Quality Bingo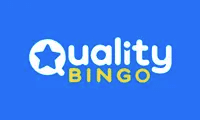 Bingo All Stars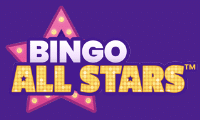 Genie Riches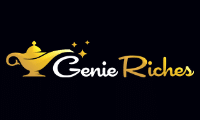 Bingo Barmy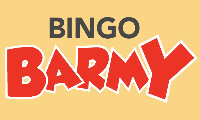 Prize Land Bingo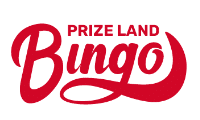 Ted Bingo Sister Sites