The Pools
The Pools sister sites include Football Pools, Footie5, Rangers Pools and Terrier Pools.
The Pools (thepools.com) is operated by The Football Pools Limited, Walton House, 55 Charnock Road, Liverpool, L67 1AA.
Sites like The Pools







Can The Pools be trusted?

★★★★★
The Pools is a 5 Star trusted casino, here's why
1. UKGC License

YES – Casino is operated and managed by The Football Pools Limited – License number: 48272

2. UKGC Fines

NOT FINED – The Pools casino has no sanctions in its recorded history.

3. Customer Service

OK – Players can contact support through Email (support@thepools.com) and call.

4. Trustpilot Score

ABOVE AVERAGE – 3.4 / 5 According to 150 user reviews.

5. Company Location

TRUSTED – This website is operated from the location L67 1AA, United Kingdom, which is a reliable location.

6. Visible Terms

YES – All the terms and conditions are visible on the casino.

7. Do they pay?

YES – The Pools casino does seem to pay their players.

8. SSL Secure

YES – The website page is secured with SSL encryption.

9. Wagering on Bonus

EXCELLENT – This casino does not have wagering requirements on its bonuses.

10. Gamstop links

YES – A link to Gamstop is provided on the casino website.

Overall TRUSTSCORE>>>

★★★★★

– 5/5 Stars
The Pools is trusted
What are players saying about The Pools?
Here are our condensed / readers digest summaries of recent player reviews of The Pools.
31-Dec-2020 by Nigel:
This is a very fun and honest website, I had an amazing experience and even tho I lost in the beginning I won it all back soon after. – source: TrustPilot
31-Dec-2020 by Kirsty:
This is a great website, I won more than I lost! The free spins and cash backs are generous as well. – source: TrustPilot
30-Dec-2020 by Terry:
One of the best casinos to play on and have some fun. Customer support was also very kind and helpful and the withdrawals were also quick. – source: TrustPilot
26-Dec-2020 by Gerard:
In general, the casino is very good but sometimes it runs a bit slow while playing. Some sports market offers are not available which are offered on other sites. – source: TrustPilot
22-Dec-2020 by Helen:
This casino provides excellent payouts and the website is easy to use, but withdrawal is a bit slow. Overall, I recommend this casino. – source: WhichBingo
20-Dec-2020 by Dan:
The pools offer brilliant bonuses and promotions on many games which are much better if compared to other websites. – source: WhichBingo
02-Dec-2020 by Mimosa:
I made an account on this casino as a new player and luckily won the first bet but got a mail saying that because of that I was unable to claim any bonuses including the welcome offer. – source: TrustPilot
04-Nov-2020 by Neil:
This company has no morals, they took money from my bank account without permission and now they're just passing the blame around instead of helping me. – source: TrustPilot
12-May-2020 by Richard:
At first, I could not sign-up for ages and when I finally did, I can't seem to sign in to my account. – source: Facebook
21-Aug-2019 by Nolan:
The casino offered me a free £5 bonus but I never received anything. – source: Facebook
The Pools Review 2021
The Pools (Thepools.com) licensed by the United Kingdom Licensing Authority was established in the year 2018 and has been providing online players with the best experience with no relevant complaints. The Pool is a sportsbook, but it also has slots and casino games as well.
New Player Welcome Offers
The Pools Casino new players a sum of £5 free bets without any deposit and get up to £10 when you stake £5 for the first time which expires a week after full registration.
Monthly Promotions
The Pools Casino offers varieties of promotions such as daily cash prizes, 10 free spins, and another 30 free spins for playing any of their Megaways Slot. This casino also has free bets and cash backs in place for customers to win and catch fun on the website.
Pros and Cons
Pros
The Pools Casino offers live dealer games.
It has an entertaining selection of games.
Cons
The company focuses mainly on sports betting rather than the casino.
The only acceptable currency is GBP.
Featured Slots and Casino Games
This sportsbook offers several slot games powered by some of the popular game providers worldwide.
Dragon Kingdom
The Dragon Kingdom with Fantasy, Dragons, and Girls as its themes is an RTP online slot created and powered by the Pragmatic consisting of 25 pay lines, 5 reels, and 3 rows. Pragmatic's Dragon Kingdom which is of medium volatility ranks 1242 out of over 5000 slot games and is a very good option to keep online players entertained.
Hercules- Son of Zeus
This game whose themes include Greek and God is an RTP game created by Pragmatic that ranked 1516 out of 5000 games on slotslike.co.uk and is ranked 76 out of all Pragmatic games which makes one of the best choices of slot games for online players.
3 Kingdoms- Battle of Red Cliffs
This online game is an RTP slot game that has 25 pay lines, 5 reels, and 3 rows created by the Pragmatic as a game with Medium-high RTP game with low volatility ranking 2159 out of over 5000 games on slotslike.co.UK and its themes include Swords, Chinese, Ancient, and Battle as well as free spins and increasing multipliers as its main features which attract numerous online game players.
There are also lots of daily, weekly, and monthly bonuses likewise Magic Wheel Spins, Bingo Spawns, Table Games, Blackjack, and others put in place for online players to enjoy and win big.
Deposit and Withdrawal Methods
The acceptable payment methods in the pools casino are;
MasterCard
The pools for secure transactions make use of MasterCard which is the best payment network ranked after VISA in the global payments industry. It works hand in hand with all financial institutions worldwide to carry out all forms of transactions via the use of an authorized Credit, debit, or Prepaid Cards.
VISA
VISA Cards are mostly used for payments of goods and services and have a direct connection to your bank account. It is one of the safest methods of making international payments.
Maestro
Maestro is a brand of prepaid cards and debit cards created and introduced by MasterCard. Maestro debit cards are gotten from banks and are connected to the current account of the cardholder. The Prepaid Cards do not need a bank account to function and therefore make transactions faster.
Bank Transfer
This is a quick, fast, and reliable process of making payments by instructing one's bank to transfer some amount of money directly into another bank account.
Customer Support and License
The Pools Casino licensed by the UK Licensing Authority has well-organized procedures to provide excellent customer service to all online players. With the help page made available on the website where you can drop comments to which immediate attention will be rendered.
The Verdict
The Pools sportsbooks with its number of options for live bets and slot games powered by popular software providers such as NetEnt, Pragmatic, and many others. Its amazing offers have a very high affinity to interest more players and help them win in all aspects of their services.
A Legendary Way To Bet
Ask a child in a UK school what their biggest dream is, and they'll probably tell you that it's winning the National Lottery or Lotto. Even as a child, we know that the colossal sums of money involved in such a win would change life forever for us, our families, and (if we're feeling generous) our friends. That hasn't always been the case. There was no such thing as the National Lottery in the UK until 1994. Before that, the biggest gambling wins in the country came through the football pools. It was the pools that people dreamed of winning and, on websites like The Pools, those prizes can still be won today.
The Pools might not be as famous or dreamed-of as a prize as they once were, but the name still means something in the UK and the casino website at thepools.com trades off those memories. Based on its success so far, it does well with the theme and the concept.
Hard-To-Follow History
We've already said that the pools, which are also sometimes called the football pools, existed before the National Lottery. They had the lottery beaten by several decades, but working out exactly when and where they started is easier said than done. Several people had the same – or similar – ideas at the same time in different parts of the UK, and some had more luck with the idea than others.
The first documented football pools company was started by Bill Hughes, Colin Askham, and John Moores in October 1922 under the name of "The Littlewood Football Pool." The idea was a simple one. The men would hand out paper coupons to people attending football matches and offer them the chance to predict the results and put a stake on their predictions. The person with the most successful predictions would win the combined total of all the bets (hence the word "pool") minus a ten per cent cut for the company. Despite this, the idea didn't catch on immediately. The Littlewood Football Pool was almost shut down in 1925 after three years of constant losses, but Moores bought his partners out rather than agreeing to close the business. By 1930, the success of the pools had made Moores a millionaire.
As others took note of what the Littlewood Football Pool was doing, they attempted to replicate it. Moores and his workers couldn't be everywhere at once, so a copycat company called Vernon's Pools started in Liverpool in 1925, and Zetter's Pools opened in London in 1933. By 1934 there were so many pools companies involved in football that a Football Pool Promoter's Association had to be formed to help determine who could work in which territory, when, and how.
The Second World War led to the temporary suspension of football in the UK, and not every pools company returned after the war was over. By 1947, the biggest players in the business were Cope's, Sherman's, Vernon's, and Littlewoods.
Introducing The Panel
After initially resisting the idea of widespread betting activity around their fixtures, the English FA and Football League grew to appreciate the amount of money that it could bring to their sport. By 1963, the prospect of a betting slip being invalidated by the late cancellation of a fixture had become intolerable. To counteract the risk, the first-ever "pools panel" was set up. Back then, the panel consisted of five respected former footballers. They would reach a majority decision on what the result and score of any cancelled fixture would have been, and any bets that matched that result would be honoured.
Amazingly, the same system is still in use today.
Historic Jackpots
The football pools were responsible for the first million-pound gambling jackpot in the UK. It happened in 1986 when a syndicate of hospital workers in Wiltshire won a combined total of £1,017,890. That's a lot of money now, but its purchase power was far higher at the time.
The two million pound barrier wasn't cracked until 1991 when an individual called Rodi Woodcock pocketed £2,072,220. They chose to avoid publicity, so their story and what they did with the money is unknown.
The biggest pools win in the history of the format happened in 2010, when a Michael Elliott of Brechin landed £3,001,511 by predicting an unprecedented eight 2-2 draws on the same day. The prizes dished out by the National Lottery had long exceeded £3m by that point, but the win is a reminder that football pools wins can still be life-changing if your luck is in and your predictions are accurate.
Is The Pools A Continuation Of All This?
The big question about The Pools, or the website that appears at thepools.com, is how it's connected to all of this history. That's a very difficult question to answer. The site often claims to be "the original" pools and is mentioned as such in newspapers like the Daily Mirror, the Daily Star, and the Sun. The opinion of thepools.com is often sought when sportswriters at those newspapers want a bookmaker's prediction about a major sporting event that's scheduled to happen in the near future. In January 2020, the Daily Mirror even went as far as naming thepools.com "the oldest and most original" betting outlet in the world. That implies a link between The Pools and The Littlewood Football Pool. We've tried, but we can't find any evidence that any such link exists.
Littlewoods Pools was sold to a company called Sportech in the year 2000 for £161m. Sportech followed that up by acquiring Zetters and creating a company called The New Football pools. That company has since been rebranded as The Football Pools and still exists today. In fact, it has its own casino website and offers very similar betting options as The Pools. If there's a claim to be made about a solid connection with the origins of the format, it probably belongs to that company.
That isn't to say that The Pools isn't old, or its claims to be the original aren't valid. Sportech didn't buy every version of the pools when it went on its spending spree, and as we said at the start of the article, the same idea happened in many places at the same time anyway. The Pools might not be the casino website of the de facto oldest gambling format in the world, but it comes with the same spirit.
The Pools Sister Sites 2022
Football Pools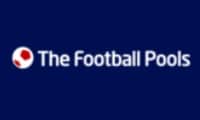 The Football pools have been part of the football markets on the net ever since their foundation in 2016, and while their name might convince you into thinking its a football-betting only website, The Football Pools surprises its player base with a well built online casino as well, where players can find a stream of casino game titles, including Video Slots which are the highest in number.
However, players will soon notice that the Football Pool mainly focuses, and heavily advertises, their football pools rather than their casino section, and while it might be a bit hard to spot for a newbie, players can access their casino section by expanding the toolbar on the far left and clicking on the infographic that is titled as "Casino".
Rangers Pools
Rangers Pool is an online sport betting website that focuses on Football and football only and featuring on all-blue website theme, Rangers Pool features a stunningly unreal offer of "£3 million top prizes on every game" on their casino, where players need to pick 10 matches that will end as a draw, or take the lucky dip.
The payment methods being provided on their website are quite versatile, allowing players to easily make deposits and start betting on football games. As for the promotions, it isn't in terms of the number that it's big in, but the amount that players can win from the December 2020 Super Prize Draw, going up to the £50K mark.
The Pools Information
| | |
| --- | --- |
| Twitter | twitter.com/PoolsOfficial |
| Facebook | facebook.com/the-pools-919655051758827 |
| Casino Promotions | play.thepools.com/casino-promotions/ |
| Sports Promotions | play.thepools.com/promotions/ |
| Email | support@thepools.com |
| Support Page | play.thepools.com/contact-us/ |
| Privacy Page | mplay.thepools.com/privacy-policy/ |
| Terms Page | mplay.thepools.com/terms-and-conditions/ |
The Pools Sister Sites
First Wayback Machine entry was on Monday, June 23, 2003 with the last entry on Monday, February 11, 2019 with 29 total snapshots