Tombola Bingo
Tombola Bingo sister sites include Tombola (tombola.co.uk) and Tombola Arcade (tombolaarcade.co.uk).
Tombola Bingo (tombolabingo.co.uk) is operated by Tombola (International) Plc from International House, 5th Floor, 16 Bell Lane, Gibraltar, GX11 1AA.
TOMBOLA BINGO IS NOW PART OF THE MAIN TOMBOLA WEBSITE.
Sites like Tombola Bingo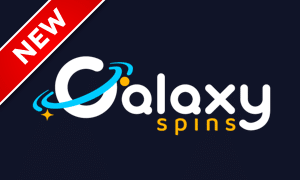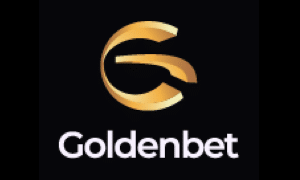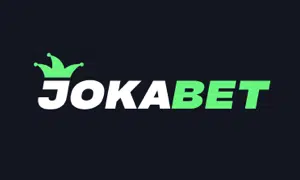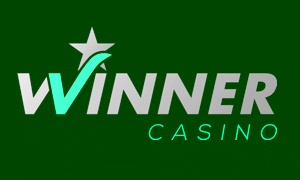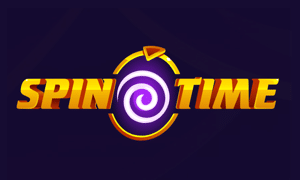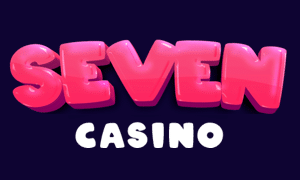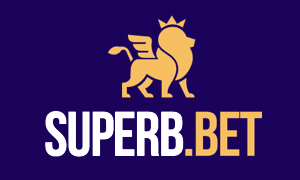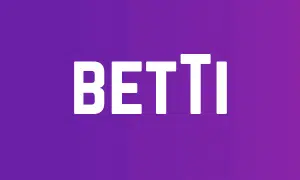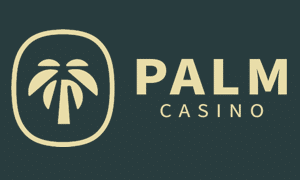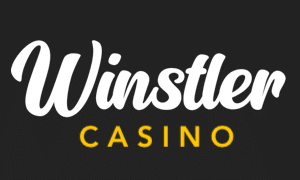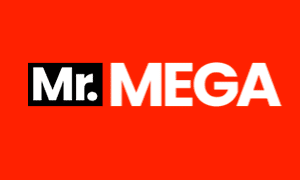 Important Notice
All the functions of Tombola Bingo have been absorbed into the main Tombola website, and the old Tombola Bingo website (tombolabingo.co.uk) no longer works. As such, this page is no longer updated. See our Tombola page for all the latest news and updates about this brand. 
Tombola Bingo Sister Sites
Tombola
Tombola is the main bingo and casino brand owned and operated by Tombola International Limited. It's also the site that Tombola Bingo is part of. You can check our dedicated Tombola page out if you want all the info on the full site, but here on this page we'll be focusing specifically on the bingo aspects only. This is one of the UK's largest and most trusted casino websites and – as you can see from our five-star rating below- one that comes highly recommended.
We suspect that most of our readers will have visited Tombola at least once, but if you haven't, you're missing out. Whether or not it's truly "Britain's biggest bingo site," which is the claim it makes, is a matter for other people to decide. It's definitely in the argument, though.
Tombola Arcade
Tombola Arcade is the perfect Tombola Bingo sister site. It's like a little sibling to the larger casino, using the same branding but offering a (mostly) different set of products. Not everybody who wants to play bingo also wants to play slots, but many do. While Tombola Bingo makes limited provisions for this, Tombola Arcade is where you'll find the bulk of the Tombola-branded slots action. The question the site asks is "what would arcade games look like if Tombola made them," and this casino is the answer.
There are slots here that you won't find anywhere else. There are exclusive instant win scratch games at Tombola Arcade, too. The casino takes advantage of the fact that Tombola Bingo is known and trusted, and uses the brand name as a draw to give other games a try. You probably won't find your favourite online slots from elsewhere available at Tombola Bingo, but that's not the point of the site. Tombola Arcade is for those who've had a good time at the "main" Tombola site and want the same standard of service and customer care while trying something new.
Tombola Bingo News
: Tombola has recently been named as a "key player" in the online bingo games market in an article published by Digital Journal. This article outlines tombola as being one of the top names to emerge from a 2022 research report that offers insight into the online bingo market. Tombola was noted as one of the key players along with some of its competitors: Gamesys Group, The Rank Group, William Hill, and 888 Holdings plc. This is good brand recognition for the growing bingo site and suggests that tombola has even further to go in the world of online gaming and bingo.
In order to stay relevant and up to date with the current happening of British entertainment, Tombola has released a series of new promotions to honour the 2022 season of I'm A Celebrity… Get Me Out of Here! The current I'm A Celebrity promotions include '£30k A Day', 'Bug Match', and 'Critter Cash', but as the show continues, there will likely be more themed promotions to come. The '£30k A Day' promotion involves two games every night with a £15k prize in each game! These games are held every night at 9pm and 9.30pm from the 6th to the 27th of November 2022. 'Bug Match' is a returning promotion that gives players one chance per day to spin for free, and if you match three of the same bugs, you can win a prize. This could include the top prize of £10k! 'Critter Cash' involves a series of prize draws that you can opt-in to on the promotions page.
: Winner winner, Britain's Biggest Tombola Bingo winner has walked away with a life-changing grand prize! Earlier this year, Tombola announced that they had created a new bingo event, called 'Britain's Biggest Bingo'. This bingo event is set to occur once a month on the first of each month, and its debut was to be in November 2022. This means that the first game in this bingo series took place last week over on the popular Tombola bingo site. The lucky winner of this game walked away with a huge prize total of £239,168, after calling full house in under 40 numbers. There was a total of 171,178 players taking part in this single bingo game, so this player was very lucky indeed.
If you don't already know how this works, then it is pretty simple. You can purchase your bingo tickets for this game one month in advance (meaning that tickets for December's game are available now!) for only 50p each. The minimum prize guaranteed for this game is set at £100,000, but the prize may grow if enough tickets are purchased. This is how November's winner ended up with more than double the amount of the original jackpot. Some players have complained that there were no prizes for one line or two lines, so there is speculation that December's player count and prize total may not be as high as the introductory month. Be sure to check back next month to see how much the lucky winner takes home in December's Britain's Biggest Bingo game – and see if it continues to be a success among bingo players.
: Sunderland-based bingo site Tombola may be looking forward to some very good news coming its way very soon. It has been reported this week that the company Flutter, that owns Tombola, has been awarded certifications by GamCare, ensuring safer gambling for its customers within the UK and Ireland. This award is a Gold Advanced Level 3, meaning it is the best certification possible to receive. The sites that received this award are Betfair, PaddyPower and Sky Bet, however Flutter states that they are very confident that Tombola, their biggest online bingo product, will be recognised by GamCare and given the same award, with its assessment being said to be completed soon.
Flutter announced its acquisition of Tombola in November of 2021, and the company will be keen to get Tombola the same award as their other sites as their director of risk and safer gambling stated that they were extremely proud of the achievement. He noted that safer gambling is a huge part of the company global sustainability strategy, to ensure that Flutter customers can have a safer gambling experience. Flutter has taken multiple measures to increase its safety measures and ensuring it can receive such a reward, some of these include the mandatory deposit limits for players who are 25 years old and younger, the introduction of a £10 limit on slots, and affordability triple step. If (or seemingly when) Tombola gets this award, it will be great for the brands image, especially with an increased focus of gambling safety in society in recent years.
Can Tombola Bingo Be Trusted?

★★★★★
Tombola Bingo is a 5 Star trusted casino.
1. UKGC License

Yes, Tombola Bingo has a UKGC License by Tombola International PLC, Licence number 38613.

2. UKGC Fines

Tombola Bingo has no regulatory actions, sanctions or fines.

3. Customer Service
Excellent support, with options for Telephone Support on 0800 29 888 73, email [email protected] and live chat.
4. Trustpilot Score
Tombola Bingo scores 3.9 out of 5, which is very high for an online casino. Player reviews are generally positive.
5. Company Location

Tombola International PLC has its head office in Gibraltar, which is a regulated and trusted location.

6. Visible T&C's

Yes, Tombola Bingo displays clear terms and conditions below all welcome offers on their website.

7. Social Media Presence

Yes, You can connect with Tombola Bingo on Instagram, Facebook, Twitter and Youtube. Tombola is known for its vibrant and friendly player community

8. Number of Sister Sites

Tombola Bingo has only one sister site, Tombola Arcade, which mainly offers slot style games instead of bingo.

9. Games portfolio

Tombola Bingo has a wide selection of well known slot games, as well as their own proprietary bingo-style games.

10. Gamstop links

Yes, Gamstop and Gambleaware are clearly visible in the website footer.

Overall Score >

★★★★★

– 5/5 Stars
Tombola Bingo Review 2023
Tombola Bingo Unique Games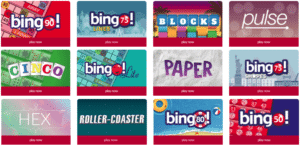 You could play bingo on several hundred other casino websites, and Tombola knows that. That's why it does something that very few of the other bingo and casino sites do. Rather than giving you the same old bingo games dressed up in a new logo, they've created bespoke games that aren't available anywhere else outside the Tombola family.
Even a game as simple as 90 Ball Bingo has been given "The Tombola Treatment," because the version you'll find here has been linked to a massive progressive jackpot. Tombola's 75 Lines Bingo doesn't come with the same jackpot attached, but each player still gets five chances to win with spot jackpots reaching up to £1000 in value.
One of the things players love most about Tombola Bingo is that it gives them the opportunity to win money while playing for free. There's a free game every day, and you'll find it under the "Free Vibes" section on the homepage. A total of £40,000 is given away every week in "Free Vibes," with real money prize wins starting as low as £2 but going as high as £5,000 for the luckiest of players.
Make sure you check out the seasonal bingo game, too. Each seasonal game will only last for a few weeks, but they come with specific promotions attached and usually offer a combination of low ticket prizes and large jackpots. That's four ways to play at Tombola Bingo that your regular bingo site might not give to you.
Tombola Bingo Screenshot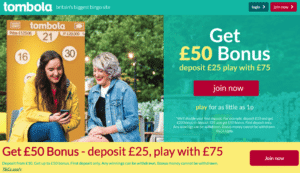 All the unique games, well-pitched promotions and great chat rooms in the world are no good to a casino website if the website itself is a letdown. Fortunately, that's not something that Tombola Bingo has to worry about. The site looks great. It has a modern feel and an easy-on-the-eye layout, making good use of screen space whether players connect to it using their mobile device or their laptop. As you can see above, you'll find the latest offers and promotions front and centre on the homepage when you arrive. Scroll down a little, and you'll find Tombola Bingo's most popular games, followed by the latest reviews from players. The homepage condenses as much information as possible into a single place to give new players a good overview of what to expect if they decide to join.
Using large image files can sometimes impact loading time, but that's another thing that Tombola Bingo handles well. The whole page should load in no more than a couple of seconds, and you won't have to wait for the layout to finish moving around before you can use it. The only thing that's lacking is a menu button. Navigation links are at the bottom of the page, but you have to do a lot of scrolling to get there. Also, Tombola Bingo likes to hide a lot of its core content behind the login screen. If you truly want to know what Tombola Bingo has to offer, you'll have to register and find out.
Tombola Safeplay
Player safety is something that all casino websites have to take seriously. It's part and parcel of being licensed and regulated by the UK Gambling Commission. Responsible gaming content isn't the most "fun" thing for a player to read about when they visit a new casino, but the information has to be there for those who need it. Tombola Bingo gets credit for not hiding the relevant info away behind a link in the website's footer. Nor do they borrow other people's logos or wording to emphasise their commitment to keeping players safe. They've introduced their own safety standard – "Tombola Safeplay" – and its given a prominent space on the site's homepage.
Tombola Bingo's "safeplay" message strikes the right balance between explaining why safety is important without draining the fun out of being on the site. The message is that this is a fun place to play, and it stays that way because Tombola has developed a bespoke set of tools to help players set limits on both time and money. So long as you use the tools, you'll never overspend at Tombola Bingo or find yourself still logged into the site when you meant to log off an hour ago.
Tombola Bingo App

You should be able to use the Tombola Bingo website no matter where you are, so long as you have a strong, reliable internet connection and a device to access it with. As we mentioned earlier, the Tombola Bingo website loads quickly and is dynamically formatted, so it should look as good on the screen of your phone as it does on the screen of your laptop. You don't have to use your browser to log onto Tombola Bingo, though. You can do to the Apple App Store or Google Play instead, and download the dedicated Tombola Bingo app.
The Tombola Bingo app is a stripped-down version of the site, specifically designed for optimal performance on phones, tablets, and smaller devices. You won't get the full range of games and products that you'll find on the website, but all of the biggest games are there, and you can also manage your account while on the move. The main Tombola Bingo promotions are linked to the app, and you might even find a few app-exclusive games like "Blocks."
Tombola Bingo Customer Support
Quality customer support is often what makes the difference between a good casino and bingo site and a great one. Tombola Bingo works hard to make sure that it reaches the "great" category and stays there. Live chat support is the least we expect from any high-quality casino, but some players don't want to use webchat. They'd rather speak to a real person over the phone, and it's fantastic to see that Tombola Bingo allows them to do so. The site offers three routes to getting assistance – live chat, email, and a telephone number.
Tombola Bingo goes above and beyond its obligation here by telling you not only who to contact and how to do it but also how long you're likely to be waiting for a response. This part of the website is "live," and so the information on it will change depending on call and chat volume, but you should find that telephone and web chat support is available within a matter of seconds. Email responses are likely to take a few hours. Please note that telephone support may not always be available, but live web chat should be open at all hours.
Award Winning Bingo Site
The EGR Awards (eGaming Review Awards) are touted as the gaming equivalent of the Oscars. There's an awards ceremony every year which is held in person, and trophies and prizes are handed out to the most outstanding companies and casinos in the industry. Tombola Bingo is no stranger to these awards. In fact, it's won more of them than 90% of other casino websites. All of its awards are, quite rightly, touted on the Tombola Bingo website as a measure of its quality and reliability.
The most recent award that Tombola Bingo has picked up at the EGR Awards is the "Socially Responsible Operator" award for 2021. That's an award that's given for treating customers fairly, and so it's one of the best trophies an operator could ever hope to be handed. 2020 was a bad year for Tombola Bingo (as it was for almost all of us) because they left the ceremony empty-handed, but in 2019 they were named "Socially Responsible Operator," "Bingo Operator of the Year," and "Best In-House Product."
The list of awards that Tombola Bingo has won goes all the way back to 2009, and includes prizes from other bodies and agencies as well as the eGaming Review. Very few casinos or operators can boast a trophy cabinet like theirs, and there's little reason to believe that they won't continue landing big awards in the future.
Tombola Bingo On Television
Tombola Bingo didn't get as big as it is without a major televised promotional campaign. The brand averages one new televised advert every two or three years. You might recall seeing Tombola Adverts on television in the past with themes including "Bingo Lite" and "Buzz Match." The most recent commercial campaign was launched in 2021, and promoted the idea of Tombola Bingo being a place where you can play exclusive games. The focus of the website was changed when the commercial was launched. As we've covered above, the exclusive range of games available at Tombola Bingo is now a focal part of the site's advertising. Instead of trying to keep up with the other sites, Tombola Bingo is now following its own unique path. That's the message of the advert.
Tombola Bingo's commercial success has been as much about its well-chosen sponsorships as it has been about its adverts. For many years, Tombola was the sponsor of the popular ITV soap Emmerdale. More recently, the brand has been seen as a primary sponsor of the daytime chat show "Loose Women," also on ITV. The crossover of people who watch soaps and chat shows and play bingo is considerable, so these expensive-yet-ideal partnerships have introduced Tombola Bingo to a new audience and helped to make it what it is today.