TonyBet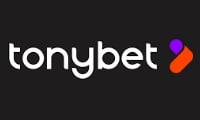 TonyBet (tonybet.com) is operated by Tonybet, Parnu MNT 31-53, Tallinn, 10119, Estonia.
Sites like TonyBet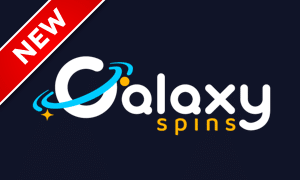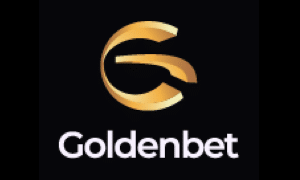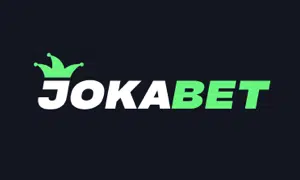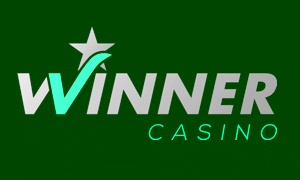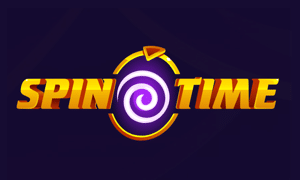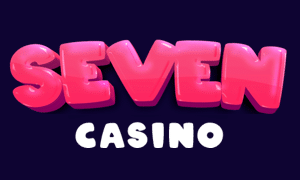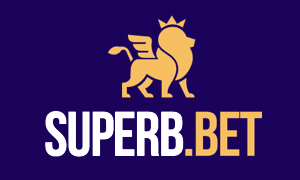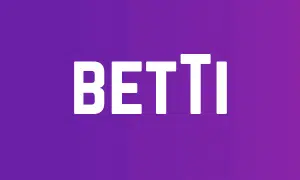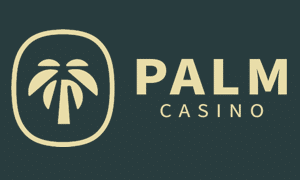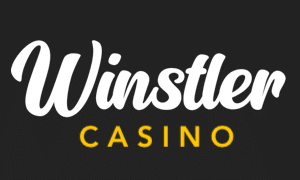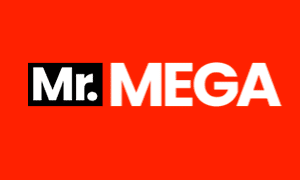 TonyBet Sister Sites 2023
Tonybet is currently the only betting and casino site owned and operated by Tonybet. As strange as that sentence might be to read, it's one hundred per cent accurate – the company that runs Tonybet is also called Tonybet, so named because it was founded by Finnish poker legend Antanas Guoga, better known to millions of poker fans around the world as "Tony." All this is by-the-by, though; you came here looking for Tonybet sister sites, so it might be a surprise for you to find out that there aren't any at present.
Things weren't always this way. Tonybet used to run a separate casino site called 22 Bet, plus a couple more sites. They've long since closed down, so we assume they didn't make the kind of money that the operator was looking for. The fact that they ever existed at all, though, is evidence that the company has an in owning and operating brands other than the one that shares its name. If any new Tonybet sister sites appear in the future, you'll see them here. Until then, either try one of the above sites instead, or stick around to find out more about Tonybet.
Can TonyBet Be Trusted?

★★★★★
TonyBet is a 3-star trusted casino.
1. UKGC License

TonyBet holds UK Gambling Commission licence 39126.

2. UKGC Fines

In January 2023, Tonybet was fined £442,750 after breaking licence conditions related to social responsibility, preventing money laundering, transparent terms and practices and notification of key events. The company has also been given a formal warning, and has additional conditions attached to its licence.

3. Customer Service

Chat and contact form support is available, but TonyBet doesn't have a phone number.

4. Trustpilot Score

After over 40 reviews, TonyBet has a fairly grim Trustpilot score of 1.8 out of 5.0.

5. Company Location

TonyBet HQ is in Estonia. That's an unusual location for an iGaming company, but is trusted.

6. Visible Promo T&C's

TonyBet doesn't offer promotions, but its general terms and conditions are easy to find.

7. Social Media Presence

The site has official X.com and Facebook accounts, but is more prolific on Facebook than X.com.

8. Number of Sister Sites

At present, there aren't any TonyBet sister sites.

9. Games portfolio

An extensive sportsbook plus more than two thousand casino games.

10. Gamstop links

A large GamStop logo is easy to spot in the footer of the TonyBet website, and will take you straight to GamStop if clicked on or tapped.

Overall SCORE >

★★★

★★ – 3/5 Stars
TonyBet Review 2023
TonyBet is a far bigger deal internationally than it is in the UK. It's especially big in its home country of Estonia, where it's the country's biggest betting brand, but it's also wildly popular across Europe. It's never quite managed to make headway in our marketplace, though, and its wings were well and truly clipped by a UK Gambling Commission fine in January 2023, after which the brand more or less fell silent in terms of promotional activities. Is there any reason to visit TonyBet in its current state? This review will let you know.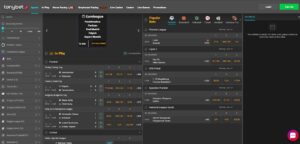 TonyBet Welcome Promotions
Keep on moving; there's nothing to see here. When TonyBet was fined for (among other things) the fairness and transparency of its operations in January 2023, the promotions that the site offered were part of the reason why. Rather than revising its promotional repertoire to ensure that it would never fall foul of the problem again, TonyBet chose the nuclear option of doing away with all of its promotions. That means there aren't any welcome promotions or sign-up offers at TonyBet in its current guise.
Other Promotions
See above. TonyBet did the same thing to its ongoing promotions as it did to its welcome promotions – it threw them all in the bin. While it's expected of any sports betting site worth its salt to chuck its players a free bet offer every now and then, you won't find anything of the sort at TonyBet. It has a lot of games and a massive sportsbook, but it's as bland as bland can be.
Pros and Cons of TonyBet
Pros: TonyBet is clean and professional. It gets straight to the point from the moment you land on its homepage, opening up a massive sportsbook before your waiting eyes and also providing easy access to a casino containing more than two thousand games. The site has multiple withdrawal options and twenty-four-hour customer support.
Cons: As professional as it looks, TonyBet is a shadow of the site that it once was. The fact that all of its promotions have been removed makes the site far weaker than any of the big-name sports betting websites you can think of, and between this and the grey background shade, the whole site comes across as dull. There's no guidance available about how long it takes to process withdrawals at TonyBet, which is another niggle.
Top Games at TonyBet
We've mentioned the size of the casino attached to TonyBet a couple of times now, but the casino games are side-servings. The fact that the sportsbook opens on the site's homepage, while casino games are only available via a side menu, tells you everything you should need to know about where this site's priorities are. As such, we're going to focus on sports betting rather than casino gaming here.
If the TonyBet sportsbook focuses on anything, it's live racing. There are separate menus in the site's top banner for live horse racing and live greyhound racing, whereas all other sports are relegated to the side menu. You can even watch the races you've bet on at this site in a lot of cases. However, just because racing is what TonyBet does best, it wouldn't be fair or accurate to surmise that it isn't good at anything else – it most certainly is.
In order of priority, the other top sports covered at TonyBet are football, NBA basketball, cricket, tennis and ice hockey. The presence of both basketball and ice hockey so high on the list serves as a reminder that the UK audience isn't TonyBet's target audience. Every other majorly popular sport you might be able to think of is covered here, too, though, as are various niche categories of e-gaming and e-sports. You can even bet on bandy and kabaddi at TonyBet, and we're not totally sure what those sports are. Be aware that this isn't a "novelties" betting site, though – you can't bet on political, entertainment or other non-sporting matters here.
Withdrawal Processing & Support
We have mixed news on this front. The good news is that you're not short of options for getting your money out of TonyBet. Several e-wallets are supported, including PayPal, Skrill, Neteller, ecoPayz, PaySera and more. If you're a holdout and you haven't started using e-wallets yet, you can still use your Mastercard or Visa debit card or a Paysafe voucher card if you'd rather. There are no fees for using any of these withdrawal methods, and the minimum withdrawal in all cases is a customer-friendly £10. The bad news is that TonyBet doesn't tell us anything about the speed of its withdrawal process. It could be instant, or it could take a week – we have no idea, and not knowing isn't great.
Customer Services & Licensing
You'll find a button in the bottom-right corner of every page of the TonyBet website, and clicking on that button will take you directly to the website's live chat customer support service. Our belief is that there should be someone there to speak to you on a 24/7 basis. If, for any reason, you can't use live chat or you'd rather send a long-form message, the email address for TonyBet is [email protected].
TonyBet is both the name of the TonyBet website and the company that owns it. The company holds UK Gambling Commission licence no. 39126. The UKGC took action against TonyBet for multiple breaches of its licence in January 2023, further information about which can be found in the Trust Score table further up this page. We've highlighted it in red to make it easier to find. This same licence covers all of the TonyBet sister sites – or, at least, it would if any existed.
TonyBet – The Verdict
If we woke up tomorrow and found out that TonyBet had made the decision to withdraw from the UK market, we wouldn't be in the least bit surprised. It's never made a real dent in the market, and the fine it received in January 2023 appears to have tempered the company's enthusiasm to continue trying to do so. The site is smaller than it was before the fine, and its lack of promotions means that attracting new players or retaining the ones it already has is likely to be difficult. There are plenty of betting options and games to play here, but we'd wager that's not enough to keep the modern player occupied.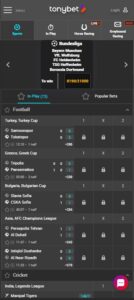 What are players saying about TonyBet?
Here are our condensed / readers digest summaries of recent player reviews of TonyBet.
04-Dec-2023 by GOE:
This site is terrible! I'm disgusted by the poor payouts on their slot games and the lack of customer service. The site frequently goes down for maintenance without any prior notice, and I haven't even received compensation for these disruptions. I've decided to delete my account due to this awful experience. – source: Trustpilot
01-Dec-2023 by Cesar:
TonyBet employs abusive practices, making it extremely difficult to withdraw funds, and there's hardly any liquidity. It's the worst betting house I've encountered and doesn't deserve even a single star. – source: Trustpilot
04-Dec-2023 by Paul:
I've been waiting for my withdrawal for 18 days now, which is ridiculous. Despite my repeated inquiries, they keep telling me I'm in a queue. I finally received my payment on the 4th of December, but it took over 20 days. This is still unacceptable, so I'm only raising my rating to 2 stars. – source: Trustpilot
27-Nov-2023 by Jevgenijs:
Gamblers should beware of TonyBet. The bonuses are fake, and they make it impossible to withdraw any winnings. They have no verification for depositing money but set up fake requirements for withdrawal. – source: Trustpilot
28-Nov-2023 by Utkarsh:
My withdrawals have not been processed despite providing all the necessary documents. It's very frustrating. – source: Trustpilot
28-Nov-2023 by Kurvish:
I requested a withdrawal of £308.53 on the 23rd of November, and it's been six days with no progress. I get the same response every time I inquire, and still no resolution. This experience is disappointing. – source: Trustpilot
26-Nov-2023 by Eren:
I had a bad experience with a bet that was wrongly settled as lost. Despite providing evidence, customer service refused to acknowledge their error and kept changing their arguments. I'm determined to fight this unjust treatment. – source: Trustpilot
13-Nov-2023 by Oran:
TonyBet is a complete fraud. I played numerous games on their live casino and won only a few times, which feels rigged. They banned my account with my money in it. Stay clear of this site. – source: Trustpilot
29-Oct-2023 by Nhien:
This is a follow-up to my previous review. My account has been blocked, and I'm still owed £541. They're using delay tactics, and I suspect the company is going bust. It's a scandalous scam. I'll keep posting updates. – source: Trustpilot
06-Oct-2023 by Lou:
My frustration and disappointment with TonyBet are overwhelming. Despite providing all the necessary documents, they still haven't processed my withdrawal. Customer service is uncoordinated and inefficient. I spent 17 hours trying to withdraw my funds with no success. This casino should not be trading. – source: Trustpilot
About Tonybet
Who's Tony?
TonyBet is an odd name for a casino. It implies the existence of somebody called Tony pulling all the strings behind the scenes, but very few of the millions of people who use TonyBet regularly know who that Tony is. We do. He's Antanas Guoga, better known to poker players and fans as "Tony G." He made millions playing cards but is now known in his home country of Lithuania as a philanthropist, businessman, and politician. On top of all that, he still occasionally plays a game of poker or two if the stakes are high enough.
Tony G was looking for something to do with his wealth in 2009, and as a casino enthusiast, he'd spotted the rapid growth of online casinos and slots websites. He decided the time was right to take a step into the industry. After a little research, he identified a company called OmniBet as his preferred candidate. OmniBet had been around since 2003 and had a small but growing base of dedicated players. Guoga bought the company and rebranded it as "TonyBet." The rest is history.
Letting Go Of Tony
Tony G didn't become a successful businessman or a champion poker player by making bad decisions. His intention for TonyBet was to make money – and he did. By 2011 he'd managed to get licenses for his TonyBet website to operate in Estonia and, more importantly, the United Kingdom. That made TonyBet far more profitable than it had been in previous years and, as a result, far more attractive to investors.
By 2016, TonyBet had caught the eye of the Sweden-based gambling company Betsson, who agreed to pay Tony G and his business partners six million Euros for the brand. The figure seemed low, but Tony accepted anyway. He hasn't been part of the company named for him since then, but Betsson kept the TonyBet name anyway because by 2016 it had developed brand recognition.
Controversial Sponsorships
Marketing experts might tell you that there's no such thing as bad publicity. We're not sure that's totally true, but there are certainly occasions where a little controversy can make a sponsorship much more visible than it would have been under normal circumstances. TonyBet achieved a degree of notoriety in Lithuania in 2010 when it sponsored the Lithuanian national basketball team. In theory, advertising gambling was banned in Lithuania when the sponsorship was approved, and the move was even more controversial because TonyBet allowed people to bet on the outcomes of the team's games. Nevertheless, the sponsorship was allowed to stand. The press attention generated by the controversy only served to make TonyBet more famous.
By 2013, the company's sporting sponsorship interests had grown. Aside from continuing to sponsor the Lithuanian national team and several Lithuanian clubs, TonyBet also sponsored the Estonian national basketball team, a few Estonian basketball clubs, one Estonian football team, and the volleyball teams of Lithuania and Estonia.
Sponsoring professional sports teams in the UK is prohibitively expensive, so instead of looking for a football team, TonyBet began sponsoring the Juta Racing team in the glamorous Porsche Carrera Cup Great Britain motor racing event in 2015.
Given the connection between Antanas Guoga and poker, it was almost inevitable that the company would begin sponsoring poker events at some stage. That happened in late 2013 when TonyBet launched its own new poker competition. It's called "Open-face Chinese Poker" and still runs today. The first world championships of open-face Chinese poker were held in December 2014 at the Prague Poker Festival.
Shifting Away From Poker
Without Tony G at the helm, the focus on poker at TonyBet isn't as strong as it used to be. Log onto the website, and you'll be taken straight to the sportsbook, which is enormous and offers players the chance to bet on any sporting event their heart desires. Even finding the live casino takes a little work, and from there, poker can be accessed by navigating through further menus. The game that was once at the heart of TonyBet is now very much on the periphery.
Although the company maintains its poker event sponsorships and still offers table and live dealer versions of poker in the casino, times have changed. As if to make the point, TonyBet closed its dedicated poker app in July 2020 and redirected players to play the game on the website instead.
Coming To A TV Near You?
The story of TonyBet has been one of slow, sustainable growth. Tony G picked it up as a growing brand and then made it bigger by acquiring additional licenses for it before selling it on to someone who could take it to the next level. Since then, the company's website has been redesigned and modernised, and additional sponsorships have been added. There's also a concerted push to get the TonyBet brand into new marketplaces.
TonyBet is yet to advertise on UK TV, but that might be about to change. In November 2021, the company launched its first television commercial in Canada. It's not a groundbreaking commercial, featuring nothing other than a man sitting in a cafe looking bored until it occurs to him that he might have a better time at the TonyBet website, but it's a start. If TonyBet is advertising on television in Canada, it might one day soon decide to start advertising on television in the UK.
Expanding Its Offering
Casino games aren't high on the priority list at TonyBet, but the site's operators still know that they need a quality casino offering if they're to maintain the interest of players. In June 2021, they got a big shot in the arm for their range of slots and other casino games by signing a new partnership with Leander Games. The Argentina-based provider has made some of the most popular online slots of the past few years, with titles including Ave Caesar and Wild West Zone. They also invented the "Dynamic Ways" mechanic, which is slowly catching on as a popular feature with other providers.
While it's not always true that having more providers makes for a better playing experience, the partnership with Leander means that Tonybet is still looking at catering to everybody, even if sports is the main cut and thrust of the casino site.