True Fortune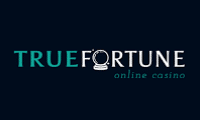 True Fortune sister sites include This Is Vegas, Cocoa Casino, CrazyWinners, Paradise8, Davincis Gold, Pantasia Casino and more.
True Fortune Casino (true-fortune.com) is operated by SSC Entertainment N.V. of Curacao.
Sites like True Fortune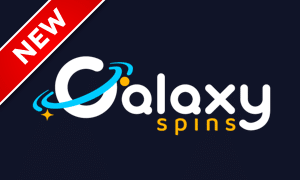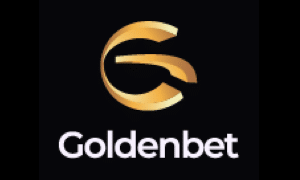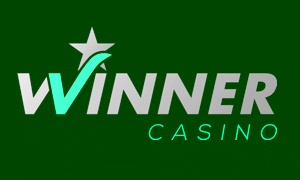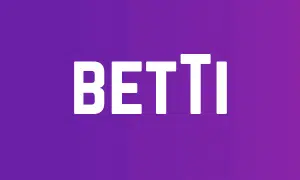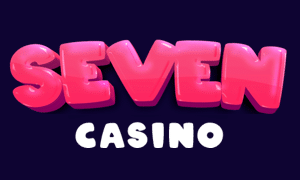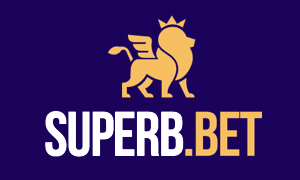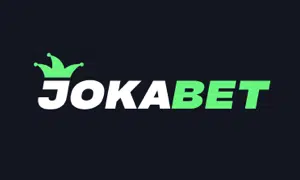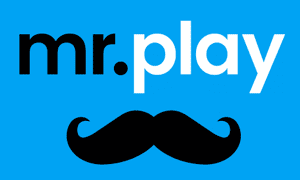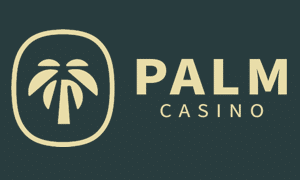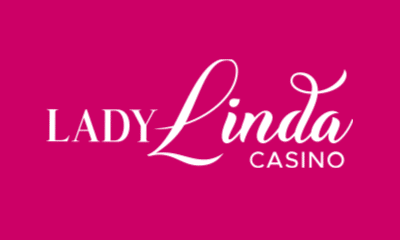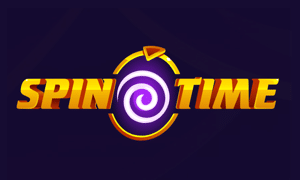 True Fortune Sister Sites 2023
TRUE FORTUNE IS NOT COVERED BY A UK GAMBLING COMMISSION LICENCE.
We're about to give you the same warning about True Casino as we've given about all of the True Casino sister sites. They're owned and operated from Curacao by a company called SSC Entertainment N.V., which doesn't hold a UK Gambling Commission licence. In fact, it doesn't hold any respected iGaming licences. That means it shouldn't really accept players from the UK, but it does. You can play at these casinos if you like, but doing so means that you don't have the protections that would be afforded by the UK Gambling Commission if something goes wrong. There's a lot of risk involved, but if you're determined to press on, here's the information you're after.
This Is Vegas
Taking a glance at "This Is Vegas," you'll quickly notice that it bears a striking resemblance to True Fortune. It seems that SSC Entertainment N.V. has a penchant for using a standardised layout for their online casinos, making them almost mirror images of each other. While this uniformity might be a hit among This is Vegas aficionados, it's a letdown for those on the hunt for a unique experience across the company's various True Fortune sister sites. The one element that gives "This Is Vegas" a smidgen of individuality is its Las Vegas-themed aesthetic. However, this thematic touch doesn't quite manage to elevate the site to a level where it stands out in a meaningful way. This lack of diversity could be a missed opportunity for SSC Entertainment N.V., as the online casino market is saturated with options, and players are increasingly looking for platforms that offer something different. A proper Las Vegas-inspired theme could have been a golden ticket to differentiate "This Is Vegas" from its siblings, but it falls short of making a substantial impression.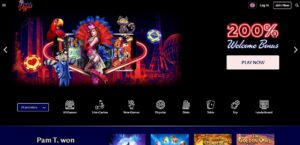 Paradise8
When it comes to this casino network, Paradise8 takes the crown for being the most-visited site. This is somewhat perplexing, considering its uncanny similarity to True Fortune. This likeness isn't merely superficial; it extends to the types of promotions and games showcased on their respective homepages. This uniformity is, in part, a result of collaborating with a restricted set of game providers, a trend you'll notice across the entire portfolio of True Fortune sister sites. If you're keen on exploring the crème de la crème of this network, then Paradise8 is where you'd want to set your sights. The limited engagement with other game providers not only hampers the uniqueness of each site but also potentially limits the variety of gaming experiences available to players. This could be a significant drawback in an industry where differentiation and player engagement are key to standing out in a crowded marketplace. So, while Paradise8 may be the go-to within this network, it's worth pondering whether its popularity is a testament to its quality or merely a result of limited alternatives under the SSC Entertainment NV umbrella.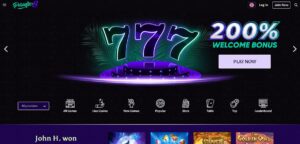 Davinci's Gold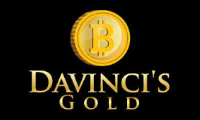 The influence of Leonardo da Vinci on the online casino industry is one of the most peculiar aspects of iGaming. There are multiple slot games that either bear his name or showcase his iconic artwork, and now we even have an entire online casino, Davinci's Gold, that not only carries his name but also liberally features his masterpieces. While there's no disputing da Vinci's unparalleled genius and contributions to humanity, it's intriguing to note that he never had any known association with gambling or casinos during his lifetime. In fact, he's not even documented to have expressed any opinions on the subject. How he became an unwitting poster child for iGaming is a riddle that's as fascinating as it is perplexing. One can only wonder what da Vinci himself would make of this unexpected digital-age fame. Now, you might be wondering why the focus here is so much on Leonardo da Vinci the individual rather than on Davinci's Gold as part of the true Fortune sister sites. The answer is straightforward: Davinci's Gold is essentially a carbon copy of its sister sites, lacking any distinct features that would make it stand out. In an industry where uniqueness is often a selling point, the use of da Vinci's name and art seems like a creative attempt to inject some individuality into what is otherwise a cookie-cutter online casino.

Cocoa Casino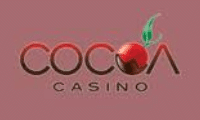 Cocoa Casino doesn't quite enjoy the same share of the limelight compared to its more illustrious siblings in the True Fortune sister sites family. Although it shares many of the same design features and gaming options, it hasn't managed to capture the same level of attention. The reasons for this relative obscurity are not entirely clear, but it could be attributed to a range of factors, such as its distinct but unusual colour palette or the repetitive nature of its offerings. From the introductory promotions to the selection of games, Cocoa Casino closely mimics its more frequented sister sites. While it operates smoothly, it struggles to carve out a unique identity in an already saturated landscape of SSC Entertainment N.V. casinos. This lack of distinctiveness could be a significant drawback, especially in an industry where players are constantly seeking fresh and engaging experiences. The casino might benefit from diversifying its game providers or introducing innovative features that could set it apart from its sister sites, thereby attracting a broader audience.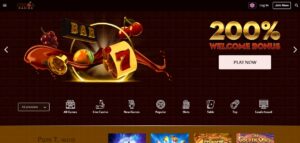 CrazyWinners
CrazyWinners is all about the thrill of the win – and not a lot else. If you've read our thoughts about all the other True Fortune sister sites we've discussed so far on this page, you should already be able to guess what we're about to say about CrazyWinners. This is yet another incarnation of the same casino, albeit one that's dressed slightly differently. It offers the same iGaming portfolio, its bonuses are broadly comparable, and even the limited range of live dealer options is a dead match. CrazyWinners scores a few points for being prettier than some of the other casinos on the platform – we're looking at you, Cocoa Casino – but other than that, there's nothing to pick between them. You could go to any of the casinos on this network and have a near-identical experience. That could be a reason to give them all a miss, or it could be a reason to move between them all, safe in the knowledge that you'll immediately feel at home.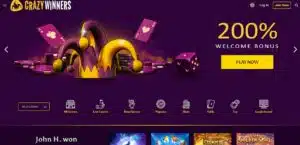 Can True Fortune Be Trusted?

★★★★★
True Fortune Casino is a 1 Star trusted casino.
1. UKGC License

True Fortune Casino is not covered by a UK Gambling Commission licence.

2. UKGC Fines

N/A – As True Fortune Casino is not covered by a UK Gambling Commission licence, it cannot be fined.

3. Customer Service

Customer support is available via telephone, email or live chat so long as a valid email address is provided.

4. Trustpilot Score

N/A – True Fortune Casino has been reviewed fewer than twenty times on Trustpilot, so cannot be assessed this way.

5. Company Location

SSC Entertainment N.V. is based in Curacao. The location is red-flagged because of the weakness of its regulator.

6. Visible T&C's

Promotions at True Fortune Casino are listed without terms and conditions.

7. Social Media Presence

We couldn't find any social media accounts for True Fortune Casino.

8. Number of Sister Sites

There are at least six True Fortune sister sites, and possibly more – the operator doesn't publish a register, so it's impossible to know.

9. Games portfolio

Navigating the website isn't easy, but True Fortune Casino appears to offer fewer than 300 games in total.

10. Gamstop links

True Fortune Casino does not recognise or support GamStop.

Overall SCORE >

★

★★★★ – 1/5 Stars
True Fortune Review 2023
We'll assume that you've already read our disclaimer about Curacao-based casinos at the top of this page, so let's not go through that again. Instead, let's talk about True Fortune in its capacity as an increasingly popular non-UKGC casino. There are more popular casinos on the SSC Entertainment N.V. platform – both This is Vegas and Paradise8 stand out in that respect – but the subtly magic-themed casino more than holds its own in terms of player numbers. The identikit nature of the casinos on this platform makes it unlikely that True Fortune has any individual merits compared to its sister sites, but let's take a closer look and make absolutely certain.
True Fortune Casino Welcome Bonus
The sign-up offer flaunted on the homepage of True Fortune is a tantalising 200% matched deposit boost as a welcome bonus. However, the site is rather tight-lipped about the finer details. In search of a more comprehensive understanding, we moved to the casino's promotions page. While we did unearth some extra tidbits, like the fact that the bonus is capped at £2000, crucial terms and conditions remained elusive. Players have the option to select either a 200% matched deposit boost or a 100% cashback insurance upon registration. Yet, the casino leaves us in the dark about key aspects like wagering requirements, the mechanics of the cashback insurance, and the minimum deposit needed to qualify for these offers. Consequently, it's hard to gauge whether this bonus is genuinely attractive or even secure, given the scant information available. This lack of transparency could be a red flag for potential players, who usually seek clarity and full disclosure when it comes to financial incentives in the online gaming world.
Ongoing Offers
Unfortunately, the lack of clarity doesn't end once you've navigated past the initial welcome offer at True Fortune. The casino dangles three more incentives in front of players: another type of cashback insurance, next-day cashback, and a VIP loyalty points programme. However, the details surrounding these offers remain frustratingly sparse. For the cashback insurance, the only advice given is to contact customer support when your account runs dry, and you'll receive an undefined amount of cashback on your losses. The "next-day cashback" seems to suggest a 30% return, but it's unclear why this is separate from the other cashback offer. As for the VIP loyalty points, it's probably the most lucrative scheme at the casino. Players earn £1 in bonus cash for every 1,000 loyalty points collected, but there's no information on how these points are earned or at what rate. The vagueness surrounding these promotions is disconcerting.
Top Games at True Fortune
Players at True Fortune aren't blessed with a huge amount of choice when it comes to games. The casino is tied to just two providers – Rival Gaming and Betsoft. That's not necessarily unusual when it comes to Curacao-based casinos, but it is limiting. With that in mind, here are three of the most popular slots at the casino as of the time of writing. We'll note that the casino also offers table and live casino games, but slots remain the focus.
Get your taste buds tingling with Chilli Pop, a medium-volatility slot by Betsoft that's all about the flavours of Mexican cuisine. The game operates on a unique 5×3 grid and employs a Cluster Pays mechanism, meaning you need a group of adjacent symbols to win. With an RTP of 95.38%, the game offers features like cascading wins, where winning symbols are replaced by new ones. The wild piñata symbol not only substitutes for other symbols but also stacks multipliers. The Free Spins feature is triggered by landing three or more pack mule scatter symbols, and it can expand the grid up to 8×8, dramatically increasing the number of paylines. With a max win of 2,067 times your stake, Chilli Pop is a flavourful adventure that's worth a spin.
Hit the dance floor with At the Copa, a high-volatility slot by Betsoft that transports you to a lively Latin dance club. The game features a 5×3 grid with 30 paylines and an impressive RTP of 97.42%. The slot is filled with features like free spins, a double-up gamble game, and even a progressive jackpot. The game's characters, Carolina, Rico, and Pedro, add a narrative element as they vie for the spotlight on the dance floor. The Ocean symbol serves as the Wild, expanding to cover the entire reel when it appears. With a maximum win of 2,871 times your stake, At the Copa offers a blend of exciting gameplay and engaging storytelling, making it a must-try for those who love slots with a bit of flair.
Live the high life with Tycoons, a 3D slot by Betsoft that's all about the opulence and grandeur of the world's wealthiest people. This medium-volatility game operates on a 5×3 grid with 30 paylines and has an RTP that can range down to 95.34%. The game is a visual feast, featuring symbols like wealthy businessmen, a rich old widow, a sheikh, gold bars, and even a Ferrari. The game is linked to a progressive jackpot, offering very large but seldom-won rewards. Bonus features are aplenty, including Free Spins and a Bonus Game. The interface is user-friendly, with controls cleverly integrated into a fountain and a parked Ferrari. Whether you're in it for the fun, the potential winnings, or both, Tycoons offers a luxurious slot experience that's hard to resist.
Deposit and Withdrawal Methods
While the True Fortune website does feature icons for Visa, Mastercard, and Bitcoin at the bottom of its homepage, this does little to illuminate the casino's withdrawal process. There's a section on the site earmarked for banking, but it's astonishingly scant on useful information. For instance, there's no mention of the time it takes to process a withdrawal request. Delving into the casino's full terms and conditions reveals that a 3% fee is applied to deposits, which naturally raises questions about whether a similar charge might be levied on withdrawals. However, the site offers no clarification on this matter. This lack of transparency could be yet another sticking point for players.
Customer Services and Licensing
A rare upside to True Fortune is its commendable customer service. For players in the UK, the casino offers a dedicated contact number- +1718 732 0154 – as well as a live chat feature. If you prefer, you can also reach out via email at [email protected]. However, it's not all sunshine and rainbows; the casino operates under a Curacao licence 8048/JAZ, overseen by Antillephone N.V. Given the less-than-brilliant reputation of this regulatory authority, the licence doesn't instill much confidence. For True Fortune to broaden its appeal and attract a larger audience, obtaining a more reputable licence would be a wise move. This could serve to alleviate potential concerns among players who might be hesitant to engage with a platform regulated by a less credible authority.
True Fortune – The Verdict
Regrettably, our assessment of True Fortune hasn't been glowing, and we have good reason for our stance. The casino's operations are shrouded in ambiguity, and the scant details provided about crucial procedures make playing here feel like a game of chance in the dark. The platform's lack of transparency raises serious questions about its safety and reliability. Even if it were a secure place to gamble, the casino does itself a disservice by withholding so many vital particulars. Given these concerns, we'd be hesitant to part with our hard-earned money on this platform. If you're happy to take the risk, good luck to you. Perhaps read the below player reviews before you do.
What are players saying about True Fortune? 
Here are our condensed / reader's digest summaries of recent player reviews of True Fortune. 
01-Oct-2023 by Serena:
Been waiting for my withdrawal for 18 days, even though they say it takes 5-18 days after approval. I regret spending money here and have no faith in getting paid. – source: Trustpilot
03-Aug-2023 by Joe:
This casino is a criminal operation. I've been waiting longer than their stated max of 18 business days for a withdrawal. They're unregulated and illegally operated. I'm determined to find them. – source: Trustpilot
23-Jul-2023 by Chris:
This place is a total fraud. Their games seem bootleg, and it's a complete waste of time. Don't bother with them. – source: Trustpilot
09-Jun-2023 by T. Jeffrey:
They told me it could take up to 18 days after document verification for a payout. It's ridiculous because I used Bitcoin. Their payout speed depends on your deposit history, which is outrageous. Don't deposit here. – source: Trustpilot
25-May-2023 by Erik:
I deposited £50 in Bitcoin and won £150. It's been over a month, and I haven't been paid. They also gave me a hard time verifying my ID. – source: Trustpilot
18-May-2023 by Colin:
This casino is a scam. Even after meeting all the wager requirements, they refused to pay my remaining balance. Stay away at all costs. – source: Trustpilot
02-Apr-2023 by Haley:
It's a scam. They were quick to take my £100 deposit but haven't paid my winnings. Customer service is terrible. – source: Trustpilot
03-Mar-2023 by Kala:
I won £118 and cashed out, but they took £18, and I haven't received the rest. They claim it takes 5 to 18 days for a Bitcoin payout. I had to reverify even though I did it three months ago. – source: Trustpilot
05-Feb-2023 by Gavin:
They're saying I made no deposit before the bonus, so I won't get my withdrawal. This company is a scam and needs to be shut down. – source: Trustpilot
05-Feb-2023 by Joshua:
They gave me £10 and said I could cash out after a small deposit. But it turns out it's not withdrawable. It's misleading and frustrating. – source: Trustpilot