Two Fat Ladies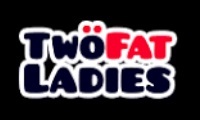 Two Fat Ladies sister sites include XL Casino, 888 Ladies, Prize Land Bingo, Whisker Wins, Moon Bingo, Wink Bingo and many more.
Two Fat Ladies (twofatladies.co.uk) is operated by 888 UK Limited, 601-701 Europort Gibraltar, GX11 1AA.
Sites like Two Fat Ladies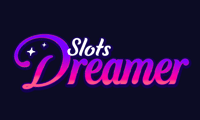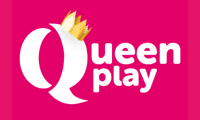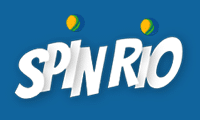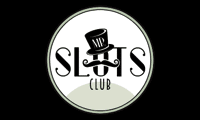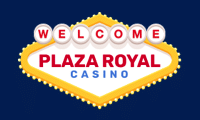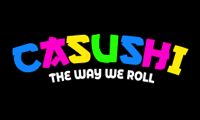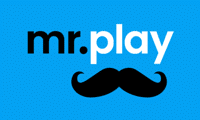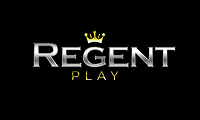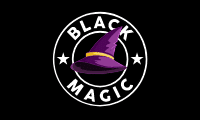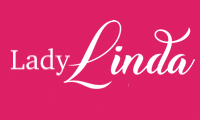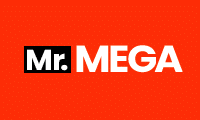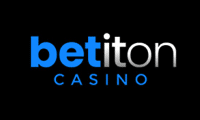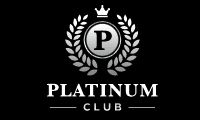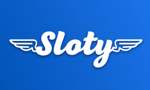 Two Fat Ladies Sister Sites 2022
Xl Casino
Whether the 888 Group's XL Casino is worthy of the name or not depends on your opinion of what constitutes an "extra-large" casino. To most players, any casino deserving of a name like that would have to offer more than five hundred casino games. That's the full complement at this Two Fat Ladies Sister Site, and it leaves it a little on the short side in terms of content. We don't mean to say that the content that's here isn't good, because it is. That collection of five hundred is likely to include most of your favourite online slots, and it covers most bases in terms of genre and themes, but it's hard to call it "extra-large" when there are casinos out there that have libraries of games six times as large. Maybe "the reasonably substantial casino" just didn't have the same kind of ring to it.
888 Ladies
The tagline of 888 Ladies is "every night is ladies' night." They could also have gone with "every day is ladies' day" because this casino for women is open 24/7. You're not excluded from joining the casino if you're male – nobody's going to check your gender on the door! 888 Ladies is a casino site designed specifically for the female gaze. The days of new female-only or men-only online casinos being launched are probably in the past, but those that already exist and have a strong following are likely to remain online for a few years to come yet. There isn't a bigger female-focused casino on the Two Fat Ladies Sister Sites family than 888 Ladies, so this one will probably be among the last ones standing. Any casino that has the 888 brand label attached to it is likely to be worth visiting at least once to find out what all the fuss is about, and 888 Ladies is no exception to that rule.
Prize Land Bingo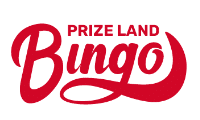 It takes a special bingo site to keep on ticking after the brand partnership that made you famous has disappeared. Step forward, Prize Land Bingo, which has been through that exact process. This Two Fat Ladies sister site used to be known as Iceland Bingo or Bingo Iceland and had a partnership with the British frozen food store of the same name (minus the "bingo" part). Iceland Bingo was advertised on television and became one of the UK's most popular bingo sites, but the partnership seemed to end suddenly, and that ought to have been curtains for the site. Instead, it was a new beginning. It became Prize Land Bingo and embarked upon a new TV commercial campaign to make sure players both old and new knew about the change. The commercials worked, and the casino site has never looked back since then.
Moon Bingo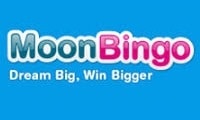 Moon Bingo isn't among the best-known Two Fat Ladies sister sites, but it's up there in terms of quality when we're talking about the bingo sites in the 888 Group range. A lot of 888 Group bingo sites are made using an easy-to-spot template. Those that don't use the template tend to be better-quality sites, and Moon Bingo is one of them. The design isn't necessarily breathtaking, but there's enough that's different about it to give it a sense of personality. This is a bingo site with a modern focus. Slingo is becoming every bit as popular as bingo in the UK, and so Slingo games are featured as prominently as bingo games at Moon Bingo. There's also a selection of online slots for those rare occasions when neither bingo nor Slingo tickles your fancy, and a "mobile bingo" section featuring games optimised for those who want to play while on the move or away from home. Over £500m in prize money has been paid out by Moon Bingo since it opened in 2010, so there's a big pot to play for here.
Wink Bingo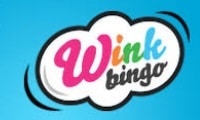 We just offered Moon Bingo fairly high praise, but it's nowhere near the biggest or prettiest of the Two Fat Ladies sister sites. That honour surely has to be reserved for Wink Bingo. The site makes a tremendous first impression on players from the moment they land, with a comic book meets pop art style and a massive collection of busy bingo rooms with exclusive themes. Wink Bingo is everything you could want from a bingo site and is comfortably the best of the 888 Group bingo sites outside of those that bear the 888 name. Having said that, there will be quite a lot of players out there who consider Wink Bingo to be superior to 888 Bingo. We're not saying who's right or wrong in that debate, so feel free to check out both. The success of Wink Bingo eventually led to the launch of a companion site called Wink Slots – and that site is also worth a look if slots are your thing.
Vegas Spins
Speaking of slots, here's Vegas Spins. Many of the Two Fat Ladies sister sites are part of a smaller family within the larger 888 Group casino network family, and Vegas Spins is generally thought of as a companion site to 777 Casino even though both casinos primarily deal in slots. If we think of the two sites as siblings, 777 Casino is definitely the bigger sibling. Vegas Spins is one of a clutch of 888 Group casinos that was thrown together using a "flat-pack" template, containing a virtually identical collection of around 500 slots and a mostly-similar layout. If it weren't for the Vegas branding of Vegas Spins – which, by the way, is minimal – it could easily be confused for the likes of Slotahoy or Irish Spins. The template works perfectly well and is presumably popular with 888 UK Ltd's white-label partners, but there's a feeling that once you've seen one of them, you've seen them all.
Robin Hood Bingo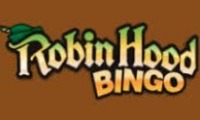 If you've never heard of Robin Hood, allow us to cordially welcome you to what we assume to be either your first day in the UK or, failing that, your first day in the world! This most famous of British folk legends has spawned more television shows and movies than we can count, featuring Hollywood stars of the calibre of Sean Connery, Kevin Costner, and Russell Crowe. It also spawned this bingo website, which may not have the budget of a Hollywood movie but is still a popular site with bingo players in the UK. The concept at the heart of the Robin Hood legend is that it's fine to rob the rich so long as you're giving to the poor. Robin Hood Bingo is an 888 Group bingo site, so it's definitely rich. That makes it OK to take money from it. What you do with that money is up to you. Spread it around among the poor if you wish, but feel free to keep it with yourself. After all, you took all the risks involved in winning it!
Quizingo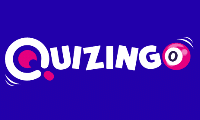 Quizingo is a perfect example of how far you can take a simple idea so long as that simple idea is good enough. It's primarily a bingo site and a fairly unremarkable one at that by the standards of the 888 Group. It's not terrible, but there's nothing special about it either. What makes it so popular among UK players is that it hosts regular quiz nights and the winner or winners of the quiz share a prize pool. That's why the site's called "Quizingo." It's such a basic but brilliant concept that we're amazed we haven't seen it used in more places, but at the moment, Quizingo is the only one of the Two Fat Ladies sister sites that offers this feature. A few casinos on other networks have "borrowed" it, but as far as we're aware, Quizingo was the first casino site of its kind. It's a popular website, and doubly so on quiz night.
Secret Slots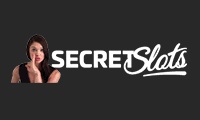 Secret Slots does something that we haven't seen many other online slots sites do. It's only a small thing, but we think it matters. Have you ever visited a casino or slots site and wondered if you're the only person playing there? It's a thought that's probably occurred to most players – especially when you're at a casino that doesn't have a big name. Secret Slots does away with that sense of mystery by telling you precisely how many players are at the site at the time of your visit right at the top of the page. There were more than five hundred people online when we came to visit, which amazed us because we wrote these words in the middle of an average Wednesday. If there are five hundred players at Secret Slots at such a time, we can scarcely imagine how many thousands there must be across the whole range of Two Fat Ladies sister sites. Secret Slots has an even smaller range than the second-tier 888 UK casinos, with just over 300 slots in total, but it focuses on hidden gems. That alone could make it worth a visit.
Whisker Wins
You can sell almost anything if you use cats in your marketing. The internet belongs to cats and has done ever since the first cat meme was made and the first Keyboard Cat video was uploaded. Cats are cute, and cuteness always sells. That has at least something to do with how and why Whisker Wins has become a popular casino on the 888 UK Limited network. The site offers the standard package of 500 online slots but also has a few bingo rooms to supplement the range. Unlike many of the sites that use this template, Whisker Wins has an additional feature that makes it worth checking out before most of its peers – zero wagering requirements. We've seen wagering requirements leap up to frightening levels at other Two Fat Ladies sister sites, so this is a gift horse (or gift cat) you won't want to look in the mouth.
Can Two Fat Ladies Be Trusted?

★★★★★
Two Fat Ladies is a 3 Star trusted casino.
1. UKGC License

Two Fat Ladies is operated by 888 UK Limited, which holds a full licence with the UK Gambling Commission.

2. UKGC Fines

888 UK Ltd was fined £9.4m and issued with a formal warning in February 2022 after breaching anti-money laundering and social responsibility regulations..

3. Customer Service

Two Fat Ladies offers customer support via telephone or email, but lacks a live chat service.

4. Trustpilot Score

While Two Fat Ladies has a fairly good rating of 3.1 out of 5 with Trustpilot, it should be noted that this is from fewer than ten reviews.

5. Company Location

This casino's parent company 888 UK Limited is based in Gibraltar.

6. Visible T&C's

The full terms and conditions of promotions at Two Fat Ladies are clearly stated.

7. Social Media Presence

Two Fat Ladies has Twitter and Facebook accounts, but they aren't kept up to date.

8. Number of Sister Sites

Being an 888 Group casino means that there are over 200 active Two Fat Ladies sister sites.

9. Games portfolio

The total number of games at Two Fat Ladies is over 600, with around 500 of those games being online slots.

10. Gamstop links

There's a Gamstop logo on the bottom of the Two Fat Ladies homepage, along with a link.

Overall SCORE >

★★★

★★ – 3/5 Stars
What are players saying about Two Fat Ladies?
Here are our condensed / readers digest summaries of recent player reviews of Two Fat Ladies.
17-Aug-2021 by Hayley:
I deposited £1000 with this site and had only spent £20 when my account was suddenly suspended. That was three weeks ago. After sending lots of emails back and forth the situation still isn't resolved. They have £980 of my money! – source: Trustpilot
17-Jul-2021 by Deborah:
From my first deposit of £20, I won over £1000 at this site! I've played at a few sites run by the same company and can't think of anything bad to say about them. Maybe withdrawals could be faster but it's not really that slow. – source: WhichBingo

03-Jan-2021 by Alison:
This is the worst site I played till now, their games are trash and the option to deposit here are just useless. I would never recommend this. – source: WhichBingo
03-Jan-2021 by Amber:
They have nothing good to give to their players and the support here is just useless. I wanted to make a deposit but I did not have a clue on how to do it. – source: WhichBingo
10-Sept-2020 by Sofia:
They offer you some amazing games and the customer support here is great, I had a problem lately and they resolved it pretty quick. – source: TrustPilot
01-Jul-2020 by Yunero:
I have seen a customer care staff this kind and good, they take care of you as you are one of them. Their games might glitch some time but are pretty good. – source: TrustPilot
18-Jun-2020 by Tom:
They give their new players a very good and easy to use interface, the environment here is very good and the site is awesome too. They have not caused me any trouble yet. – source: TrustPilot
05-Jun-2020 by Kathleen:
This is not a good site, the interface is not easy to use. I could not find a way to deposit or whenever I click I get some kind of an error. – source: WhichBingo
26-Sept-2019 by Levi:
This is one of the best online casinos I ever visited, their website is very simple and easy to use. The games here are on a huge variety and they offer alot of bonuses. – source: TrustPilot
04-Jan-2019 by Leo:
I really like this site and the staff here is very cooperative, I also made a deposit and claimed their new bonus offer. I will play here more in my free time. – source: AskGamblers
Two Fat Ladies Review 2022
With a name like this casino has, it's hard to take it seriously. However, the casino proves itself to be a great place for quenching all your bingo and slot game desires. The website design is slick and modern when compared to others on its network. Two Fat Ladies is currently owned by 888 UK, one of the largest in the market, but can it live up to its claims of being one of the best bingo sites available?
Welcome Offer
This casino offers a sign-up bonus of 300% which is valid up to £88 along with 20 free spins, the match up bonus is very attractive, but the actual value isn't that much. If you win anything with your free spins, you're looking at a wagering requirement of x85 that has to be beaten before you can withdraw your cash. That's unreasonably high and means the promotion may as well not exist.
Monthly Promotions
Bonuses are quite generous at Two Fat Ladies, you can enjoy free daily bingo games, along with "Wow Spintastic" and "Happy Hour" promotions. These bonuses are updated and changed from time to time so you should always be on the lookout for some more interesting promotions.
Pros and Cons
Two Fat Ladies has a fair game collection with its bingo rooms as the highlights. There are, however, some things in the websites working that can improve. A list of pros and cons of the casino is as follows:
Pros
•Great bingo collection.
•Easy-to-reach customer support.
Cons
•Slow withdrawals.
•The casino section has been sidelined in favour of bingo.
Featured Slots and Games
With more than 600 games, it's inevitable that you'll find at least a few that you'll enjoy. Bingo games such as 1P Bingo Games, Daily Bingo Jackpot, and Live Bingo Rooms are (of course) the main attractions because bingo is the cut and thrust of what the Two Fat Ladies website does. The rest of the casino section has been sidelined a bit, nonetheless, there are some good games available there too like Bonanza, Clover Rollover 2, Shaman's Dream 2, and more. However, if you are a live casino fan then this casino isn't for you, because there are just four variants of Roulette on offer here and no other live games are available at the casino.
Deposit and Withdrawal Methods
You can choose from PayPal, PaySafeCard, Neteller, and even Apple Pay to cash into the casino, with instant deposits. You can also withdraw money using the same methods for cashing out of Two Fat Ladies. Unusually, there is even the option that you can call the casino to withdraw money. Actually receiving that money might involve a wait, though, as 3-5 day turnaround times are standard and some players report having to wait much longer. Withdrawal speed is close to the top of the list of things Two Fat Ladies needs to improve on.
Customer Support and License
You have the usual options when it comes to contacting the support team for a problem or query. You can either call or e-mail the support staff for help. There is also a helpful FAQ section. If the site also offered a live web chat service we'd be singing its praises in terms of customer service, but there's no chat facility at all and that's a bit of a letdown. Not every player can or wants to talk over the phone. It's sometimes easier to put your problems in writing, and waiting two days for a reply to an email is an issue.
As is the case with a lot of 888 Group casinos, Two Fat Ladies is covered by two licenses. Its most important license is that which its parent company holds with the UK Gambling Commission under account number 39028. The operations of this casino are also covered by Remote Licence 112 and Remote Licence 113, issued by the Gibraltar Gambling Commission.
Final Verdict
Two Fat Ladies has a fun – if slightly offensive – theme and a decent package of games and slots. It also has telephone support, which is something a lot of casinos overlook these days. However, we cannot and will not recommend a casino that imposes wagering restrictions as high as x85 on bonus funds. A figure that high simply isn't fair to players. Withdrawal speeds aren't player-friendly either. There are much better bigno sites available elsewhere on the 888 Group range, so this is one to skip.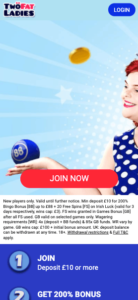 Two Fat Ladies Casino Sponsorship Information
The Two Fat Ladies Casino isn't officially sponsored by any brands or endorsed by any other entities, but they are proud supporters of GamStop and Be Gamble Aware. Other sure signs of legitimacy for this casino are the 100% Safe and Secure logo from Verisign and the UKGC tick of approval.
Two Fat Ladies Casino Adverts
As Two Fat Ladies isn't one of 888 UK Ltd's most popular casinos, they haven't poured all too much money and energy marketing it – news of it got around thanks to the number of online slot casino and online bingo reviewers that were falling over themselves to sing the casino's praises after it opened in 2017. Sites such as Bingo Mum didn't hang around before promoting the Two Fat Ladies casino to their readers; they applauded the tongue in cheek attitude of the casino and the fact that unfunded players had access to free games – no deposit required.
Two Fat Ladies Casino on Social Media
Two Fat Ladies can be found on Facebook, however, they ceased posting in 2020. Until then, they regularly posted their promotions and incentives to sign up – the free £88 has been a long-standing promotion which has been available since the casino was first established. The casino was never all too popular on Twitter, although that may be due to the fact that they only posted one tweet back in 2016 before the casino had properly established. On both of their social media pages, they use their friendly and fun cartoon two fat ladies, who have a similar vibe to the Cheeky Bingo mascots, yet, for their website, they opted to use two characters who brought a retro glam edge to the casino.
As the casino has lost its willingness to be vocal on social media, there are few better ways to keep in contact with the casino than signing up for email updates, which will keep you posted on all of the new promotions that are set to arrive at the casino, and all of the new games that are worth your attention.
Two Fat Ladies Casino Affiliates Program
Fans of the casino can get on board as an affiliate via the United Commissions Affiliate Program, which allows affiliates to sponsor some of the biggest casino brands, sportsbook products and bingo sites. Some of the top platforms that affiliates will be promoting include Jumpman Gaming, DragonFish, White Hat Gaming and Progress Play, and all in all, there are over 30 brands to promote, including Slot Ranch, Vegas Spins, XL Casino, Ted Bingo, Moon Bingo and Robin Hood Bingo. Successful affiliates can enjoy revenue shares of up to 40% for the custom that they bring on board with any of the casino brands. Other perks of becoming an affiliate with United Commissions include transparent income tracking, punctual monthly payments, the guarantee of no negative carryover and access to a personal account manager.
Two Fat Ladies Casino Theme
When it comes to the theme, players will either love it or loathe it. But this isn't the first time that 888 UK appealed solely to women through their casino brands, there are plenty of femme-friendly sites under their operation, which makes a lot of sense considering that the online bingo audience and fan base consists of 78% women. Beyond the body positivity, the casino has a fun vibe, and that is definitely reflected in their library of top games – for players looking for casual fun, there is almost an infinite amount of it at the casino.
There is an incredibly unpretentious vibe to Two Fat Ladies, especially with their focus on their budget and free bingo rooms that allow players to have fun and get social in the bingo rooms without needing to deposit large amounts of cash – or even any cash at all in the free bingo rooms that still come with sizeable jackpot prizes.
As this is probably one of the most niche yet successful bingo sites, you can be sure to find a likeminded community in the bingo rooms which are left open for long enough before and after the game for players to connect with their fellow players.
Casino Parent Company
888 UK Ltd is quickly becoming one of the most notable names in the UK online and mobile gambling market. The holding company of Two Fat Ladies and similar sites, such as 888 Ladies, received an honourable mention in Mobile Marketing's report into the rising trend of mobile bingo gaming. 888 UK Ltd was lauded as a casino brand operator that has a track record in being ahead of the times. In the early stages of their career in the 90s, 888 Holdings took a leap of faith in the online casino industry – there were no clear signs that it was going to take off in a big way like it did; it was very much a high risk high reward triumph at the time.
Of course, 888 UK's success isn't solely in the bingo and online casino market, they are making major moves in the world of sports betting; especially after the acquisition of William Hill, which cost 888 UK Holdings £2.2 billion. The acquisition was completed in early 2022 and created one of the largest casino network companies in the world.
Two Fat Ladies Casino News
In 2020, Sky News launched an online article that announced 'Bingo Lingo is Going Woke'. The article was published due to the offensiveness of two fat ladies representing the number 88 in bingo terms – along with a number of other bingo slang offenders. Which may mean that the Two Fat Ladies Casino may be rebranded further down the line, but for the meantime, the casino isn't struggling to attract a sizeable audience – no pun intended. Apparently, the new acceptable bingo call for the number 88 is "Wills and Kate", which can't be much more acceptable for people not in the royalist camp. In retrospect, it is quite hard to give an article that suggests 83 should be gluten-free instead of time for tea any kind of credibility of kudos.