Unibet Bingo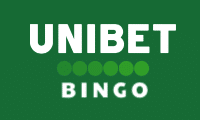 Unibet Bingo sister sites include Unibet Casino, Bingo.com and Unibet.com.
Unibet Bingo (unibetbingo.com) is operated by Platinum Gaming Limited from Kindred London Ltd, Kindred House, 17 Hartfield Road, London, SW19 3SE, United Kingdom.
Unibet Bingo is part of the Kindred Group.
Sites like Unibet Bingo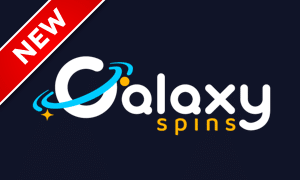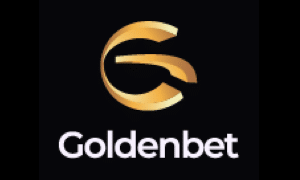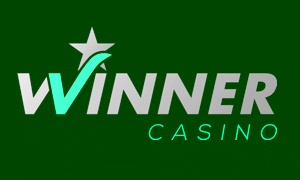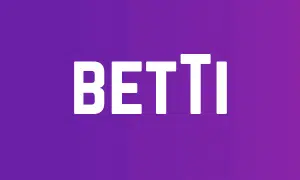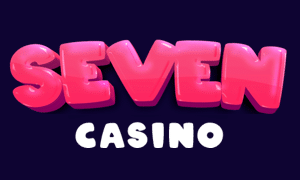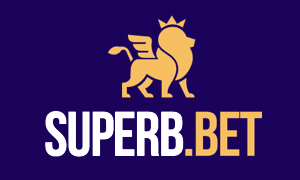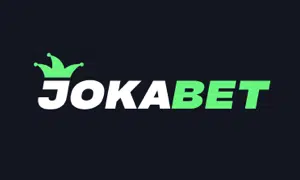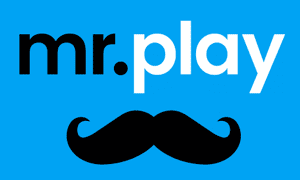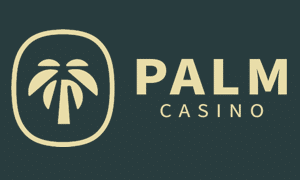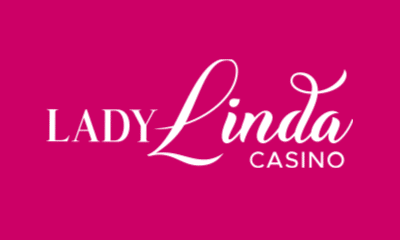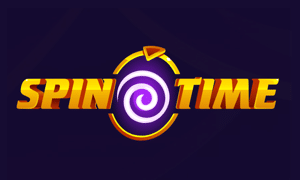 Unibet Bingo Sister Sites
Unibet Casino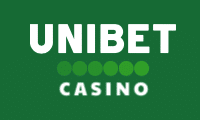 If players want to bet on sports, they go to the Unibet website. If they want to spin the reels of online slots, they go to Unibet Casino. It's part of the same website, but Unibet Casino is a Unibet Bingo sister site because it offers something that neither Unibet nor Unibet Bingo does. This is the part of the site where Unibet gets serious about table games, live dealers, and providing all the thrills that players would expect from a modern big-brand casino site.
Standard casino games weren't on the agenda when the first Unibet website was created in the late 1990s, but the success of the brand has meant the company has been able to change and grow. Today, Unibet Casino works with dozens of providers and developers to bring players a library of more than two thousand casino games in total. Chances are you'll find your favourite online slots here, but chances are you'll find a fair few games you've never heard of before, too. A few of them are exclusive to the Kindred Group, so while you might see them on some of the other Unibet Bingo sister sites, you won't find them anywhere other than this popular family of casino sites.
Unibet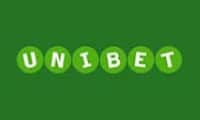 The other sites on this list are Unibet Bingo sister sites, but Unibet itself is something very different. It's the parent of the group – the successful sports betting brand that made it possible for all of the other Unibet Bingo sister sites to exist. Unibet took the unusual route of starting life as a telephone-based sports betting service when it was started by one man working alone in his bedroom in 1997, but the website made its debut on the internet the following year and the story of Unibet has been a constant uphill climb ever since then.
Unibet dukes it out with the other big names in the UK sports betting scene in an attempt to bring the best odds and offers to players. Betting on football – especially Premier League football – is a major focus at Unibet, but the brand is also very interested in horse racing. You'll see the Unibet name attached to several big races each year, with those sponsorships bringing new players to the site and enabling them to discover not only the sportsbook but all of the Unibet Bingo sister sites. The idea is that players come for the sports betting but stay for the casino and bingo action, and it's an idea that's worked very well for the company thus far.
Bingo.com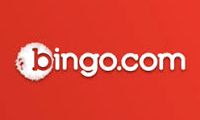 Unibet provides bingo games to players directly from its main website, but one of the Unibet Bingo sister sites also has a bingo focus. That site is the appropriately-named Bingo.com, which is the only standalone casino site other than Unibet that's directly owned and operated by Platinum Gaming Limited. The casino network company used to have a few other sites, including the popular Maria Casino, but they've all either been taken offline or switched their focus to serving players outside the UK in recent years.
With a name like Bingo.com, you'd probably assume that this site concentrates on bingo and nothing else – but that assumption would be incorrect. Just as Unibet has expanded into bingo, Bingo.com has expanded into casino games. There's a generously-supplied live casino section along with a well-chosen stack of online slots, with promotions available on all of them. Bingo.com isn't quite on the same level as the Unibet brand yet, but it's a popular site with a growing audience and has the advantage of owning a domain name that any other casino network company in the industry would love to be able to own.
32red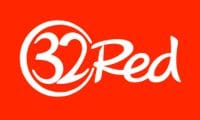 It often comes as a surprise to people to find out that 32Red is on the list of Unibet Bingo sister sites. On the face of it, both brands are owned by separate and unrelated casino network companies. Look a little closer, though, and you'll see that both of those network companies are Unibet under the Kindred Group banner. Kindred acquired 32Red a few years ago and changed the direction of the company. The brand is now treated similarly to Unibet, with the separate sister sites closed and their former services absorbed into the main 32Red casino site.
Because of those changes, you'll no longer find standalone casino sites for 32Red Poker and 32Red Sport. Both have become minisites inside 32Red. As for 32Red Bingo – it no longer exists. Try to access the URL, and you'll see a suggestion that you might want to give Unibet Bingo a try instead. As a high-profile UK casino brand, 32Red is currently advertised on television by the comedian and game show presenter Keith Lemon. His infectious brand of humour isn't necessarily everybody's cup of tea, but the association makes 32Red seem like an even bigger deal than it already was. Unibet and 32Red are more than just sister sites – they're equals within what's becoming a monumentally massive casino network company.
Can Unibet Bingo be trusted?

★★★★★
Unibet Bingo is a 3 Star trusted casino.
1. UKGC License

Platinum Gaming Limited, which owns Unibet Bingo, holds licence 45322 with the UK Gambling Commission.

2. UKGC Fines

The UK Gaming Commission took regulatory action against Platinum Gaming Limited in June 2019 when it determined that the network company had failed to spot a player placing large bets with stolen money. Platinum Gaming Limited was forced to return £629,420 to the victim of the crime and then reached a settlement of £990,200 with the UK Gambling Commission in lieu of a direct financial penalty.

3. Customer Service

Unibet Bingo offers a full range of customer support options including email, live chat, and assistance over the phone, but finding the options isn't easy.

4. Trustpilot Score

Unibet Bingo doesn't yet have its own review page at Trustpilot, but the primary Unibet site attracts a lot of bad reviews. After over 1500 reviews it's rated at just 1.5 out of 5.

5. Company Location

Platinum Gaming Limited is a UK-based company with offices in London.

6. Visible T&C's

The message "Full Ts & Cs Apply" is printed on promotional offers, but there's no mention of the terms nor a direct link to them.

7. Social Media Presence

Unibet is easy to find on social media, with verified accounts on Facebook, Instagram, YouTube, and Twitter.

8. Number of Sister Sites

The family of Unibet Bingo sister sites numbers just four.

9. Games portfolio

Unibet Bingo is limited to bingo games only, but through its connections to the wider Unibet casino site it offers more than two thousand games.

10. Gamstop links

Gamstop, Gamban, Gambling Therapy and other organisations have logos and links at the bottom of the Unibet Bingo site.

Overall SCORE >

★★★

★★ – 3/5 Stars
Unibet Bingo Review 2023
Unibet Bingo Website
Unibet Bingo is one of the more recent additions to the Unibet brand. It's the child among the family of Unibet Bingo sister sites, and it's still finding its way in the online casino world. With several hundred online bingo sites out there for players to choose from already, Unibet Bingo is fighting for attention in a very crowded space. Does it have what it takes to stand out from that crowd and win players from its rivals? That depends on what motivates players to play – but there's no denying that this is a well-designed, well-thought-out bingo minisite.
The Unibet Bingo minisite loads quickly and easily within the Unibet site after players click or tap on the "Bingo" header. That brings up the landing page, which is short and straightforward. You won't have to spend time scrolling down this page to find what you're looking for. Unibet Bingo hasn't taken the approach that so many bingo sites have taken, which is to stuff slots and live dealer games into the site to give players more to look at. It leaves that to Unibet Casino. All you'll find at Unibet Bingo is bingo. There isn't a huge number of bingo games on offer – no more than eight rooms at most tend to be listed on the homepage – but new rooms pop up to replace the old ones as soon as they vanish. There are choices here for appetites big and small – the "Velodrome" flash bingo room may only have a prize pool of £5 for 15p per ticket, but if you're after something more significant, "The Arena" tends to offer prizes in excess of £100 for £1 per ticket. All of the rooms are hooked up to large progressive jackpots, so you'll always stand a chance of landing something bigger even if you're playing in one of the low stakes rooms. As a reminder that big payouts can and do happen, the most recent jackpot winners are mentioned by name over to the right of the screen, along with confirmation of how much they won, when they won it, and which room it was won in. Not many sites give so much information away to players, so this is refreshing to see.
Although the bulk of what Unibet Bingo has to offer is contained on this single page, Unibet Bingo is not a one-page casino site. Glance back toward the top of the screen once you've landed on the homepage, and you'll see that new options have appeared. There's "Minigames," which is the unusual name that Unibet Bingo gives to its small collection of online slots, Bingo Tournaments, Bingo Wheel, Jackpots, and Bingo Guides. The Bingo Tournaments page is where you can find and play slightly more competitive variations of the site's standard bingo games, and the Minigames section contains a few exclusive games that you'll also see if you venture over to Unibet Casino. The other two areas of the site are worthy of a little more focus, though – and so we'll give them that focus now.
The Unibet Bingo Wheel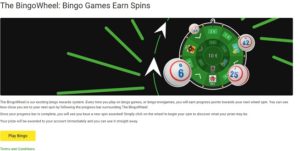 We don't normally get into the business of discussing specific promotional offers while we're reviewing casinos because promotional offers change regularly, so the information we give would become out of date almost as soon as we'd finished writing it. The Unibet Bingo Wheel, however, is not like other promotions. It's a permanent part of the site with its own link at the top of the page, and so we look at it as part and parcel of what Unibet Bingo is made of.
The basic idea behind the Unibet Bingo Wheel is that it's a wheel of fortune attraction, which is something you'll often find at online slots websites but less so at bingo sites. Spinning the wheel is a privilege, and privileges have to be earned. You earn the right to spin the wheel by playing bingo or any of the "minigames" at the site, during which you'll accrue points regardless of whether not you win anything from the games. Every time you click on the Bingo Wheel page you'll see how close you are to another spin by checking the progress bar around the wheel. Fill up that progress bar, take a spin, and win a prize. It really is that simple. Unibet Bingo promises that all rewards won from the wheel will be credited to your account instantly, and can be used straight away if you so desire. Most – but not quite all – of the rewards that can be won on the wheel are tickets for free bingo games. If you don't use them straight away, they expire after the oddly-specific number of 61 days.
The full list of prizes available on the Unibet Bingo Wheel as of the time of writing is bingo tickets, free spins on "minigames," and instant cash. Free spins and bingo tickets come with an x1 playthrough requirement, which is pleasingly low and doesn't represent any significant impediment to withdrawing funds unless you're very unlucky.
Unibet Bingo Guides
The bingo guides at some bingo websites are pretty pointless. Very few people arrive at a bingo site without already knowing how to play bingo, and "how to play bingo" guides tend to be extremely dull. We're pleased to report that the bingo guides at Unibet Bingo aren't much like those you'll find elsewhere. There's a little more character and personality about them, and the information that they give is relevant even to experienced players. Whether you're a bingo rookie or a bingo veteran, we recommend spending a little time in this part of the site if you decide you're going to become a Unibet Bingo player.
Instead of wasting time explaining how bingo works, Unibet Bingo imparts advice that's relevant to specific situations. If you find yourself in the middle of a losing streak – which occasionally happens even to the most seasoned bingo expert – there's an advice page here explaining how to overcome it and what might be going wrong. There's even advice about bingo psychology, which will come as a surprise to those of you who don't know that such a thing exists. All of the Unibet Bingo rooms come with live chat, and this section explains the "netiquette" of that chat as well as how to use it to gain an advantage over your opponents. There isn't quite as much psychology involved in playing bingo as there is in, for example, poker, but there are still little tips and tricks in here that may never have occurred to you before and could turn out to be helpful.
After the top few sections, the guides eventually descend into basic information. "Top 5 Tips On Becoming A Bingo Champion" is worth reading once, and the newbie's guide is only really likely to be of interest to you if you're an absolute beginner, but those top sections make this part of the site worth visiting and mark Unibet Bingo out as a bingo site with a unique touch.