Unibet Casino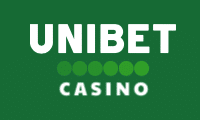 Unibet Casino sister sites include Unibet, Unibet Bingo and Bingo.com
Unibet Casino (unibet.co.uk/casino) is operated by Platinum Gaming Limited from Kindred London Ltd, Kindred House, 17 Hartfield Road, London, SW19 3SE, United Kingdom.
Unibet Casino is part of the Kindred Group.
Sites like Unibet Casino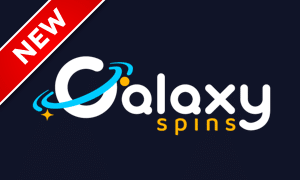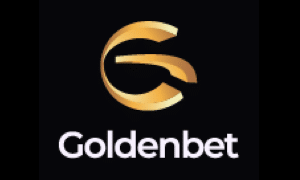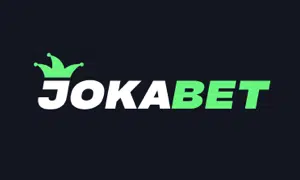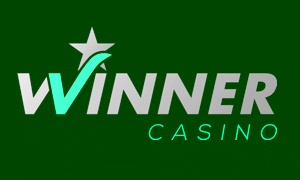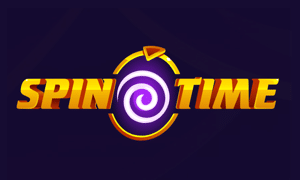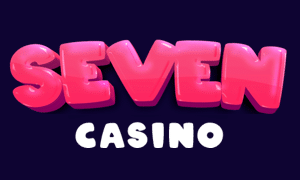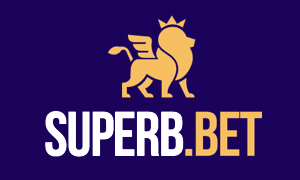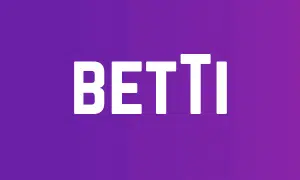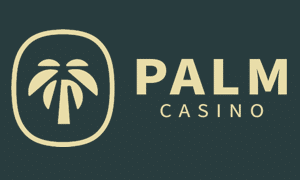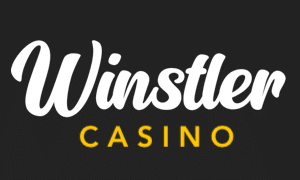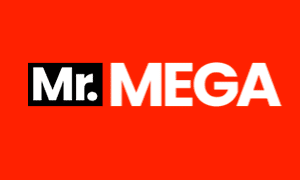 Unibet Casino Sister Sites
Unibet Bingo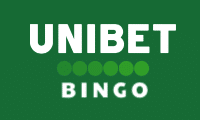 The family of Unibet Casino sister sites that sits beneath the Platinum Gaming umbrella is a complicated one. Some of the sister sites – including both Unibet Casino and Unibet Bingo – are part of the larger Unibet website. Others have their own unique websites. There's an extended family of Unibet Casino sister sites which includes the 32Red Group, which is down to the fact that the Platinum Gaming Limited group is also part of the Kindred Group, as is the 32 Red Group. A lot of big casino companies have interests in each other at the top of the industry, and it all gets a little incestuous!
Complicated casino family relations aside, Unibet Bingo is about as user-friendly as a bingo minisite could ever be. The current or pending games are right in front of your face when you land at the site, and so are the prizes you could win by playing them. Recent winners are over to the right to give you a little inspiration, and special bingo minigames and tournaments are on hand with a click or tap of the menu bar at the top. If you're unsure of anything, hit the "Bingo Guides" section to find out more. Unibet Bingo is an exercise in efficiency, finding space for everything on a single page without looking crowded or cluttered. Other casino brands could learn from this.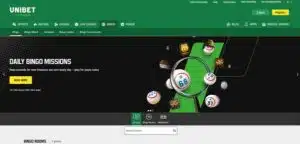 Unibet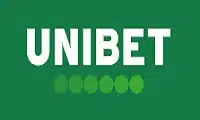 Unibet Casino and Unibet Bingo are Unibet brands, but the casino site we're talking about here is "the" Unibet brand. It's not a Unibet Casino sister site – it sits at the top of the Unibet family table. The company was founded as a telephone betting service from a flat in London in 1997. It grew quickly, and the first incarnation of the Unibet website was launched the following year. There were far fewer online casino and sports betting companies around in the late 1990s, so Unibet was able to capture a significant share of the market before some of the other big names we know today had even got their boots on.
Never shy of sponsoring a sporting event or a sports team or two, Unibet has managed to achieve brand recognition in the UK by paying for its name to be featured in very visible places. One of those places was the shirt of Aston Villa Football Club in the English Premier League in 2018. Getting on a Premier League shirt means being seen all over the world, and so the deal gave Unibet a big boost. It's now one of the top sports betting brands in the country, offering odds on sports as obscure as Bandy and Futsal. The main Unibet site serves more as a gateway to the various mini brands among the Unibet Casino sister sites family than as a casino in its own right, but sports are the first thing listed – and so that's where we assume the company's priorities lie.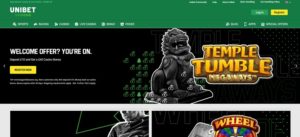 32Red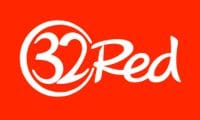 The connection between 32Red and Unibet Casino isn't as strong as the connection between Unibet Casino and Unibet Bingo. Nor is it as strong as the connection between Unibet Casino and Bingo.com. 32Red belongs to a different parent company than the Unibet brands and Bingo.com, but both parent companies belong to the Kindred Group. That's a good enough reason to say that 32Red is a Unibet Casino sister site.
We don't imagine that 32Red needs any introduction to most of you. It's one of the most visible brands in the UK, thanks to its multiple sponsorships and its constant television commercials. The most recent set of 32Red TV commercials stars comedian and "Celebrity Juice" presenter Keith Lemon, but other celebrities have been used in the past, and others will come aboard in the future so long as 32Red keeps paying the big bucks. The company is able to pay those big bucks because of the success of its flagship bright red casino brand, which includes everything from poker to sports and casino betting in the same place. The only thing missing from 32Red is bingo – for which the site redirects people to Unibet Bingo.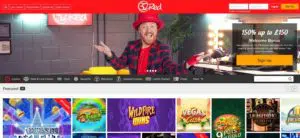 Bingo.com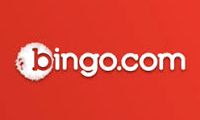 Speaking of bingo, here's the casino website with the web address every other casino network company in the UK would give an arm and a leg for. It's Bingo.com, and the biggest surprise about it is that it's not more successful than it is. A site with such a desirable, easy-to-remember name ought to be the biggest of its kind in the UK. It's definitely in the top ten, but it's a few rungs down from the top of the ladder. Nevertheless, Bingo.com is an attractive bingo site that also has a live casino and slots section along with a whole host of high-quality promotions.
Unlike 32Red, Bingo.com is owned and operated by Platinum Gaming Limited – or, at least, its UK operations are. This is a global website, but it's licensed by different regulators in different countries and also has different management companies in different territories. It sounds like a more complicated arrangement than it probably needs to be, but the overall responsibility of looking after Bingo.com as a brand lies with the Kindred Group. The group is the "power behind the throne" of a lot of casino companies all over Europe, seeking virtually no publicity but capturing a considerable share of the market. Bingo.com is another site that performs well for them. If bingo is your thing and you don't think the other Unibet Casino sister sites can give you what you want in terms of bingo, try this one next.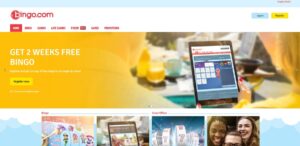 Can Unibet Casino Be Trusted?

★★★★★
Unibet Casino is a 3-star trusted casino.
1. UKGC License

Unibet is covered by UK Gambling Commission licence 45322, held by Platinum Gaming Limited

2. UKGC Fines

In February 2023, Platinum Gaming Limited was fined £2.94m, issued with a warning and had further conditions attached to its licence after breaking anti-money laundering, social responsibility and customer interaction conditions.

3. Customer Service

Unibet offers live chat and email support, but no telephone assistance.

4. Trustpilot Score

Unibet has been reviewed more than 1800 times, and has a poor average rating of 1.5 out of 5.0.

5. Company Location

Platinum Gaming Limited is based in London.

6. Visible T&C's

Wagering requirements and other conditions are clearly stated on Unibet's promotions.

7. Social Media Presence

Unibet is very active on both Facebook and Twitter/X.com.

8. Number of Sister Sites

Platinum Gaming Limited only operates two iGaming sites, but there are plenty of Unibet sister sites via The Kindred Group.

9. Games portfolio

This is a massive website featuring casino games, a sportsbook, live dealers, bingo and poker.

10. Gamstop links

The presence of the GamStop logo in the footer of the Unibet website confirms its status as a participant.

Overall SCORE >

★★★

★★ – 3/5 Stars
Unibet Casino Review 2023
Unibet Casino Website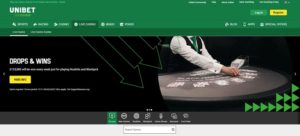 The Unibet website is more of a gateway than it is a casino. In theory, unibet.co.uk is the home of the extremely popular Unibet sports betting brand. In practice, the area of the site given to the casino section is as big as the part given to the sports betting section, and you have to click a link to get to either of them from the landing page. That makes them equals. None of the Unibet Casino sister sites is bigger than any of the others. The Unibet brand name might still be better known for sports betting than for anything else with players in the UK – but that might change if Unibet Casino keeps going the way it's going.
There are a few things we keep in mind when we're assessing the website of a casino company. Loading time is very high on that list. Nobody wants to be kept waiting once they've decided to start playing, and there are few things more annoying than a website that shifts its layout around and reloads while you're trying to use it. These problems don't exist at Unibet Casino. This is a modern, well-designed casino site that's been made by someone who understands the format. Loading time is less than a second, and everything appears in a sensible order. The promotional banner at the top of the page is a little bigger than it probably needs to be, but we'll overlook that because we understand that Unibet Casino wants to draw attention to its promotional offers. It's put a lot of time and effort into them. Beneath the banner comes the list of options for sorting the two-thousand-strong casino game section – and they're a well-chosen set.
If you decide to navigate your way around the site using the menu options, you'll have no problem dividing things up however you wish, but you'll miss out on one of the site's best features. Beneath the "Unibet Favourites" section (more on that in a moment is the "Recommended for You" section. There's an algorithm at work at Unibet Casino, and it keeps track of the games you play and how long you spend playing them. Your favourite games will appear in the "Recommended for You" section – but so will slots and games that you might enjoy because of what you've played in the past. This is a great way to find new games that might suit your tastes. It's the equivalent of getting a personal service, and we appreciate it.
As far as the rest of the website goes, there isn't much to write home about. It looks good, the green-and-white colour scheme is as sharp as it's always been for the Unibet brand, and almost nothing is hidden away in an unreasonable place. We say "almost" nothing because the Unibet Casino site is guilty of one of our pet hates. When this site was designed, space was found at the bottom of it for direct links to racing guides, casino guides, a guide to playing bingo, and a link to the Unibet Casino affiliate site. There should have been room for a direct link to customer support, but it's not there. Instead, players have to go to the help centre, ignore the FAQ options and literally type the word "contact" before they'll be asked if they want to get in touch. There's no excuse for support to be that difficult to find. While we're on the subject, banking information should be easier to find as well. The Unibet Casino site gets a lot of things right already. These two small changes would make the customer experience better.
Unibet Casino Favourites
We all have our favourites when it comes to playing casino games. There are people who play online slots but never go near a table game. There are others who do the direct opposite. Another group will ignore both and go straight for the live dealer games. That's the joy of an "all in one" casino site like Unibet Casino – it can genuinely cater to everybody. If you stick around with the casino for the long term, you'll eventually have a collection of your favourite games under the "Recommended For You" section we mentioned earlier, but until that point, you might be interested in playing Unibet's favourite slots and games. They're not shy about telling you what they are – they're the first category listed on the homepage beneath the promotional offers. 
The games in the "Unibet Favourites" section will change regularly, but to give you an idea of what you might see there, here are the top three as of the time of our visit to write this review. 
Extra Juicy Megaways: This is a good place to start because this Pragmatic Play slot is exclusive to the Kindred Group. It's the perfect "old meets new" slot in that the symbols on the reels are fruits and jewels – icons taken from the classic days of slots – but they're placed onto an enormous Megaways format. There are 117,649 ways to win in this slot – and the twist is that the winning lines pay out in both directions. Throw in a bonus wheel, a free spins tower, avalanche wins, and a whole host of other features, and it's no surprise that Unibet rates this 96.42% RTP, massively volatile slot so highly. 
Book of Dead: Play n' Go brought this slot into the world, and in doing so, they created quite a ripple effect. It looked like a fairly harmless Egyptian-themed slot in a sea of other fairly harmless-looking Egyptian-themed slots, but something about the free spins feature and its associated bonus really connected with players. Throwing in an expanding base game symbol as part of free spins is such a simple thing, but it turned out to be the only ingredient that was required to make this slot stand out from the crowd. It's considered a classic, and it comes with 94.25% RTP and high volatility. 
Temple Tumble Megaways: Continuing the adventure theme that began with Book of Dead, Temple Tumble Megaways by Relax Gaming is another top slot at Unibet Casino. It's a more "gentle" version of Megaways than Extra Juicy Megaways, with "only" 46,656 ways to win and no avalanche wins feature. That makes the action a little easier to follow if you're new to the Megaways format. To make up for the absence of avalanche wins, the vaguely Indiana Jones-themed slot allowed you to adjust the free spins feature to suit your preferred playing style. Volatility is high because Megaways slots are always volatile, and RTP is 96.25%.
Unibet Sponsorships
Sponsorship used to be a big deal with Unibet. In many ways, it still is. It's hard to imagine that Unibet Casino would ever have become as big a deal had Unibet not had successful branding partners in the past. Earlier on, we mentioned that Unibet was once the shirt sponsor of Aston Villa in the English Premier League. That was the perfect partnership in terms of brand visibility, and it did wonders for the company. Those days, however, seem to be over. Unibet and Unibet Casino still have connections to football, but they're on a smaller scale – and it seems they're not being kept up to date.
Looking at the "Sponsors" page of Unibet Casino, it's evident that nobody's updated this page for a very long time. The page proudly boasts that Unibet is an official betting partner of Derby County FC in the English Football League Championship and notes that Wayne Rooney is about to join the team as a player. In a perfect example of "posts that didn't go well", the paragraph ends with a wish for Derby to have a successful season. If you're a football fan, you already know how that went. Derby endured a financial crisis, Rooney is now the club's manager, and the team looks likely to be relegated from the Championship to League One. From the information on this page, we'd say it's been at least two years since anyone came back to provide further updates.
There's other sponsorship information here. Aside from being an official partner of Derby County, they also sponsor the training kit of Middlesbrough FC, which is having an altogether better time of late than Derby County. The most recent Qatar Greenwood Festival – a five-day racing event – was sponsored by Unibet. The famous "Champion Hurdle" at the Cheltenham Festival has featured Unibet branding in the recent past. All of these sponsorships, though, are in the past tense. Unibet just isn't as active with sponsorships as it used to be, and it's difficult to know why. We can't believe it's because they're not making as much money as they used to – their family of casinos is growing, and with the backing of the Kindred Group, almost anything should be possible.
Maybe Unibet has withdrawn from high profile sponsorships for the best possible reason – it simply doesn't need them anymore. If that's the case, though, the site would look better if this entire page were removed. Information that's obviously out of date is often worse than posting no information at all, and it lets down an otherwise (mostly) impeccable casino site.