Very Well Casino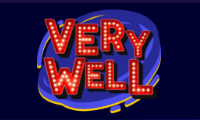 Very Well Casino sister sites include Casper Spins, Agent No Wager, Tropicanza, Win Diggers and Hawaii Spins.
Very Well Casino (verywellcasino.com) is operated by Cerberlot N.V. of Curacao.
Sites like Very Well Casino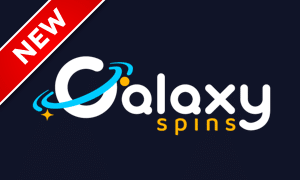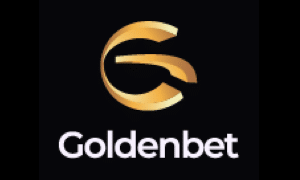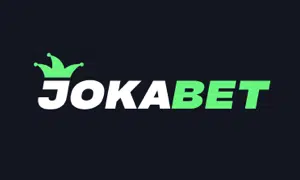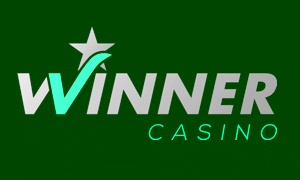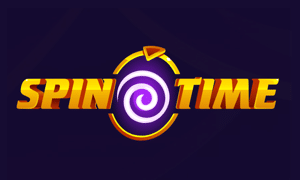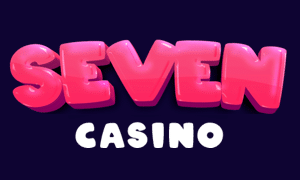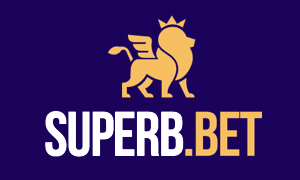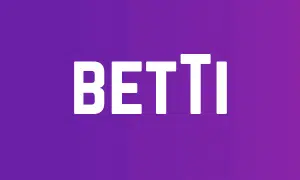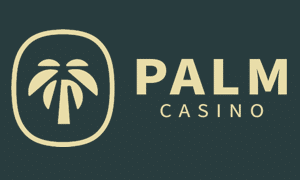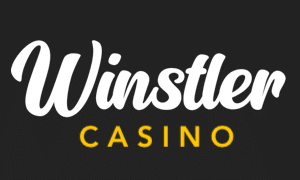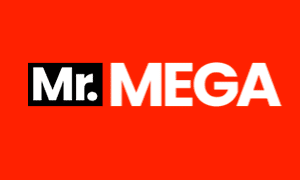 Very Well Casino Sister Sites
VERY WELL CASINO IS NOT COVERED BY A UK GAMBLING COMMISSION LICENCE.
Before we get to know the Very Well Casino sister sites, it's important to establish some key facts, particularly for UK players in search of premier casino experiences. As a website, our attention is predominantly on casinos that have the benefit of a UK Gambling Commission licence, a symbol of trust and quality. However, Cerberlot N.V., the company operating Very Well Casino and its sister sites, doesn't have this vital endorsement.
This lack of licensing is a red flag, especially for players in the UK, as it casts doubts on the safety and authenticity of these platforms. Additionally, this operator is headquartered in Curacao, a region with a somewhat dubious reputation for its online casinos. It's vital to be aware of this backdrop before we delve deeper into what these sites have in store. Now, with this understanding in place, let's explore the offerings of these casinos.
Casper Spins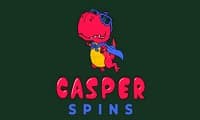 While you won't find a friendly, spectral ghost host greeting you at Casper Spins, you'll be cheerfully welcomed to the homepage of the casino by a delightful dinosaur character. If your heart is set on a ghostly companion, Casper Games might be more up your alley, but for those keen on exploring the Very Well Casino sister sites, Casper Spins is a solid choice. Positioned as a middle-tier option within the Cerberlot N.V. network, it strikes a balance between the generosity of Agent No Wager and the more modest offerings of Win Diggers. The distinctions among these casinos primarily hinge on their aesthetic appeal. Casper Spins presents a straightforward yet bustling interface, packing a plethora of slots and games into a simple, unadorned layout. The wagering requirements for promotions at Casper Spins are reasonable, although the promotions themselves might not be particularly standout. It's above average without being especially eye-catching.
Agent No Wager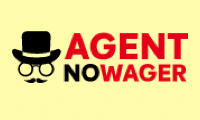 Agent No Wager distinguishes itself in the vast world of non-UKGC casinos with what's supposed to be a unique feature that captures the attention of players. If you're already acquainted with Very Well Casino, it's quite probable that Agent No Wager has crossed your path. This casino has carved out a major presence over the years, primarily due to its intriguing approach of providing bonuses and promotions without the usual wagering requirements. However, this isn't entirely the case, as their welcome bonus does necessitate a single wager before enabling withdrawals, which seems slightly at odds with the casino's name. Despite this minor inconsistency, Agent No Wager still offers an appealing proposition, especially when compared to other casinos. It's rich in promotional variety and boasts a diverse collection of slots and games, offering a comprehensive and engaging gaming experience. For many players exploring Very Well Casino sister sites, Agent No Wager often becomes the definitive choice.
Hawaii Spins
Hawaii Spins deserves a little credit for trying to be original. We're not talking about the casino's theme – the tropical theme has been done to death in the iGaming world – but rather, instead, we're talking about the fact that the Hawaii Spins website wasn't put together using the same template that underpins the design of the other Very Well Casino sister sites. The look and feel of Hawaii Spins is unique on this operator's network, and it helps to ensure the casino stands out from its peers. When it comes to the meat of the matter, though, the way Hawaii Spins approaches its promotions is almost identical to what you'll find at Win Diggers – another member of the Very Well Casino sister sites family, which we'll get to in a moment. We also note that the same games appear in the same order here as they do at Casper Spins. As it turns out, those differences we alluded to may only be skin deep.
Win Diggers
Win Diggers presents itself with a name that piques curiosity, leading one to wonder about the origins of such a moniker. Could it be a nod to the dedicated online casino enthusiast, relentlessly digging for that elusive win? If so, this term is a fresh addition to our lexicon, not commonly encountered in the iGaming world. As a member of the Very Well Casino sister sites family, Win Diggers stands out in a relatively small group of known sites, with the potential for more casinos lurking undiscovered. This air of mystery is typical of Curacao-based operators like Cerberlot N.V., who often keep their full roster of sites under wraps. Therefore, stumbling upon another related site wouldn't be surprising. Visually, Win Diggers shares similarities with Agent No Wager but sets itself apart with a deeper, more enigmatic, and altogether darker theme. It breaks away from conventional promotional tactics, instead offering physical prizes like smartphones and TVs instead of the standard bonus spins or deposit matches, adding a tangible twist to the online casino experience.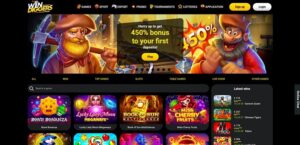 Can Very Well Casino Be Trusted?

★★★★★
Very Well Casino has earned a 1 star trust rating.
1. UKGC License

Operated by Cerberlot N.V., Very Well Casino lacks a UK Gambling Commission licence.

2. UKGC Fines

Not applicable, as Cerberlot N.V. falls outside the UKGC's authority.

3. Customer Service

Support is available via phone, live chat, and email.

4. Trustpilot Score

After over 80 reviews, Very Well Casino has a dire rating of 1.3 out of 5.0.

5. Company Location

Cerberlot N.V. is headquartered in Curacao, a region known for hosting dubious iGaming operators.

6. Visible Promo T&C's

Promotional offers are visible on the homepage but lack clear terms and conditions.

7. Social Media Presence

No social media accounts for Very Well Casino were found.

8. Number of Sister Sites

There are at least four Very Well Casino sister sites, but potentially more.

9. Games portfolio

An extensive array of slots is available, though the exact number is unspecified. Live gaming and sports betting are also on offer.

10. Gamstop links

There is no recognition of GamStop at Very Well Casino.

Overall SCORE >

★

★★★★ – 1/5 Stars
Very Well Casino Review 2023
Very Well Casino opened in 2020 and has been accepting players from the UK from the moment it went live, even though it shouldn't be. We've already mentioned the fact that its operator Cerberlot N.V. doesn't have a UK Gambling Commission licence, though, and we don't want to beat you around the head with the fact. If you're still reading, we'll accept that you know all about the risks of going outside the UKGC safety zone and you still want to know more. As such, we can tell you that Very Well Casino is one of the better-looking Cerberlot N.V. casinos, with a cartoonish sense of style and a selection of several thousand games. Let's get into the details.
Very Well Casino Welcome Offers
As UK-based players, we're accustomed to welcome promotions starting at £10. When we see a casino ask for £20 in return for the bottom level of its sign-up bonus, we think it's a little cheeky. That's why we're really taken aback that Very Well Casino asks for £50 in return for one hundred free spins on Aztec Magic when players join. This is actually a five-prong welcome promotion, with one hundred and twenty-five free spins on Candy Monsta available on deposit two, one hundred and fifty free spins on Miss Cherry Fruits with deposit three, the same number of free spins available on Lucky Dama Meurta on deposit four, and two hundred free spins on Platinum Lightning on deposit five. However, the qualifying deposit jumps to £100 on deposit three, £200 on deposit four and £300 on deposit five. It's a big ask, and the wagering requirement of x35 makes any winnings you might get from these spins a little sticky.
Very Well Casino also has a sportsbook, and if you've come to the casino to use the sportsbook, you might find the welcome promotion attached to it a little more reasonable. Deposit £20 or more to get a matching bonus fund equivalent to your deposit, subject to a maximum of £1000. Having said that, the x35 wagering requirement attached to this bonus is one of the highest we've ever seen on a sports betting bonus.
Ongoing Promotions
Very Well Casino doesn't have a loyalty or VIP program, so the only other "real" promotion at the site is the "Game of the Week," which is chosen by the casino. Players who make a one-off deposit of £75 or more get fifty free spins on the Game of the Week, or they can claim one hundred free spins if they deposit £150 or more. The terms attached to these free spins are better than those that come with the welcome promotion – players only have to wager their winnings once before they can withdraw them. The only other promotions at Very Well Casino are raffles and lotteries, but as there's no guaranteed way to claim rewards from a lottery or a raffle, we don't class them as real bonuses.
Pros and Cons of Very Well Casino
Pros: The cartoonish glamour theme of Very Well Casino is easy on the eye. It comes with a truly enormous selection of games, and the Game of the Week bonus means that you can claim free spins every seven days so long as you're prepared to spend the money required to secure them. On top of that, the casino has three-fold customer support, including a UK phone number.
Cons: The value of the welcome promotion is dubious. Asking people to spend £300 to get 200 free spins doesn't strike us as reasonable – especially when you consider that there are wagering requirements attached to the winnings. Information about how the casino handles withdrawal requests isn't readily available, which is a red flag, but it pales in comparison to the fact that the operator appears to have no credible iGaming licences to speak of.
Top Games at Very Well Casino
Like most casinos on this network, Very Well Casino has a sportsbook. It also offers tournament games and lotteries. The bread and butter of Very Well Casino, though, comes in the form of the slots that it offers. It can be hard to know where to start when the casino offers so many of them, but the ones in the middle of its homepage are as good a bet as any – and here are the top picks from there.
Book of Ra, a legendary slot by Greentube, takes you on an enthralling journey through ancient Egypt. This iconic game, known for pioneering the 'Book' genre, features a 5-reel, 3-row layout with 9 paylines. Players can bet from as little as £0.01 to £18, diving into a world of pharaohs and ancient treasures. The game is highly volatile, offering an exciting but risky adventure, with a return to player (RTP) of 92.13%, which is below the current industry average. The maximum win is a whopping 5,000 times your stake. Book of Ra's charm lies in its Free Spins feature, where a special expanding symbol can lead to substantial payouts. The book symbol acts as both Wild and Scatter, substituting for other symbols and triggering the bonus round. Despite its somewhat dated visuals and lower RTP, Book of Ra remains a favourite for its nostalgic feel and the thrilling potential of its expanding symbols during free spins.
Wild Cash x9990, a fruit slot by BGaming, offers a simple yet slick gameplay loop with a twist that can lead to wins up to 9,990 times your bet. This game, set on a 5-reel, 3-row grid with 10 paylines, embraces a classic old-school theme with a modern touch. The symbols are a delightful mix of fruits, with the highest paying ones being melons, stars, and sevens, the latter offering a massive 500x payout for a full set. The game's volatility is high, paired with an RTP of 96.01%, striking a balance between risk and reward. The betting range is £0.10 to £25 per spin, catering to a wide range of players. The standout feature is the Bonus Game, triggered by landing 3 or more Wild Cash symbols. This game doesn't offer free spins but instead a bet multiplier from 1x to 999x, with potential win multipliers for more Wild Cash symbols. Players can also opt to buy into the Bonus Game for 100x their bet.
Big Heist, a creation by 3oaks, is a thrilling online slot that delves into the classic heist theme. This game stands out with its special Money symbols, which players can collect during free spins, offering a unique twist to the gameplay. The slot operates on a 5×3 grid with 10 fixed paylines, and it's set against a backdrop of a daring jewellery heist with robbers and cops adding to the excitement. The game's high volatility promises an adrenaline-pumping experience, though it comes with a slightly below-average RTP of 95.54%. Betting ranges from £0.10 to £30 per spin, accommodating a variety of players. Big Heist doesn't feature the typical Hold and Win elements but introduces an interesting dynamic with its collectable symbols during the free spins round. The game includes Safe Scatters and unique Collect and Super Collect symbols, which gather values from Money symbols, potentially leading to significant wins.
Withdrawal Processing and Support
Very Well Casino's approach to divulging its banking procedures could certainly be improved. Without a specific banking section, players are left to infer available payment methods from the four logos at the bottom of the site: Visa, Mastercard, Tether, and Bitcoin. This lineup implies a rather narrow selection, presumably leaving out options like e-wallets and instant bank transfers. A peek into the casino's FAQ section sheds some light, suggesting that processing times for transactions hover around 24 to 36 hours. Yet, the choice of words here – "processed" instead of "completed" – leaves a bit of ambiguity about the actual time it takes for transactions to be fully realised. This vagueness introduces a bit of uncertainty for players when it comes to managing their funds.
Customer Support and Licensing
At Very Well Casino, there are several ways to get in touch for support, each with its own nuances. If you prefer a more immediate, verbal approach, they offer a UK-based telephone service at 0204 571 8632. For those who lean towards written queries, the email address [email protected] is available. Additionally, the casino provides a live chat feature, though it's not clear if this service is available 24/7.
In terms of licensing, it's common for casinos based in Curacao to have a licence from either the Curacao government or Curacao eGaming. Despite these licences often being considered nominal due to the "relaxed" regulatory environment, they do provide at least a sheen of legitimacy. Very Well Casino doesn't claim to hold any such licence, suggesting it might be operating without one, a situation that probably applies to the Very Well Casino sister sites as well.
Very Well Casino – The Verdict
Very Well Casino can be relied upon to provide players with an enormous library of slots and games to choose from, plus sports betting for those who are interested in it. It also has regular free spins promotions, so there's a little extra on the table for those who are prepared to make the higher-than-average qualifying deposits to trigger the promotions. The welcome promotions don't represent a good deal, though, and we have major concerns about the casino's licensing situation (or lack thereof). If you already play at the Very Well Casino sister sites, you won't find this casino any more of a risk than the casino you're coming from, but those risks are still self-evident.
What are players saying about Very Well Casino?
Below are concise summaries of recent player reviews of Very Well Casino:
15-Oct-2023 by Sara:
Very Well Casino is absolutely a scam. They take advantage of those who have self-excluded via GamStop. They took my money and promised a refund within "5-10 days," but it's a con. Stay away from this site! – source: Trustpilot
08-Aug-2023 by Ricky:
Very Well Casino refused to pay out my £8000 winnings, asking for endless documentation and ultimately never paying me. Be warned, do not use this casino. – source: Trustpilot
23-Oct-2022 by Emma:
I won at Very Well Casino but couldn't withdraw because my passport was two days out of date. They wouldn't accept a driving licence for verification. Getting a new passport to withdraw would take weeks and cost £75, which I couldn't afford. I ended up spending my winnings as I had no way to withdraw. – source: Trustpilot
06-Oct-2022 by Dean:
Very Well Casino seems to be run by Russian gangsters. They cloned my card details to buy Google Play gift cards. This site operates through different countries, making it hard to trace. Do not use this online casino. – source: Trustpilot
21-Sept-2022 by Rich:
Do not trust Very Well Casino. They're not regulated by the UKGC and are a scam. Their customer service is amateurish, and their T&Cs are contradictory. I've contacted the UKGC, and they confirmed the site is not registered. Payments are routed through various countries, adding to the scam suspicion. – source: Trustpilot
19-Aug-2022 by Sahil:
Don't play at Very Well Casino. I lost £1600 in an hour. The games are rigged, and you can't withdraw your winnings. – source: Trustpilot
12-Aug-2022 by Darren:
Very Well Casino is a scam. I won over £2000, but they blocked my account and refused to pay out. My bank is now investigating. Their customer service is non-responsive and deceptive. – source: Trustpilot
07-Aug-2022 by Anonymous:
Very Well Casino is poor and fraudulent. Their customer service seems Asian despite European names. I've had my bank block payments to them as they haven't verified my documents. The games are from unknown providers, which is suspicious. – source: Trustpilot
29-Jun-2022 by James:
Very Well Casino is a scam. I withdrew £1000 using Bitcoin, but they blocked further withdrawals with £6000 in my account, accusing me of violating sports betting rules. They are investigating me but still allow betting with my funds. It takes weeks to withdraw small amounts. Don't deposit even a penny here. – source: Trustpilot
22-Jun-2022 by Marc:
Very Well Casino refused to pay my winnings. They're thieving scum. Don't go anywhere near. – source: Trustpilot