Viral Interactive Casinos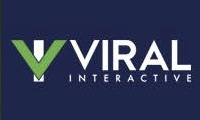 Viral Interactive Limited is a casino network company with three active sites. The Viral Interactive Limited casinos are Platin Casino, Nano Casino and Spin Lovers.
Viral Interactive Limited is based at No. 2, Geraldu Farrugia Street, Zebbug, ZBG 4351, Malta.

Sites Like Viral Interactive Limited Casinos







All Viral Interactive Limited Casinos 2022
Platin Casino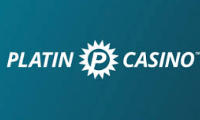 Platin Casino holds a unique position in the Viral Interactive Limited family of casino sites. It's the only one that's still covered by a licence from the UK Gambling Commission and, as such, is the only Viral Interactive casino still available to players in the UK. Considering how many casinos and sports betting sites this casino network company used to operate, that's a shocking turn of events. The fact that Platin Casino has been allowed to keep the lights on and continue to serve players in the UK ought to mean that it's a special casino, but it isn't. Compare it to most big-name UK sites, and it's very run-of-the-mill. Yes, it offers a live casino to go with its range of standards, modern, megaways and jackpot slots, but there isn't a sportsbook. Sports betting used to be a hallmark of this company, so its absence is notable. Then there are the promotions to talk about. At the time of writing, the biggest promotions at Platin Casino are a £25 welcome offer and a possible £5 free bet every Friday. They're a long way from being the most enticing promotions in the marketplace, thus adding to the feeling that Platin Casino is a long way off being the most attractive casino on the market, too. It's a reasonably good casino served by a reasonably wide range of providers and offers a reasonable range of payment and withdrawal options. We know that we might be damning the casino with faint praise, but that's the shape of it.
Nano Casino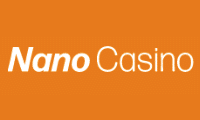 Players from the UK can look at the Nano Casino website all they like – but they can't touch it. Any attempt to play the games at Nano Casino or sign up from a UK IP address is met with a message informing you that your country has been "blacklisted," which isn't really an accurate way of describing the situation. What's actually going on is that Nano Casino has a licence with the Malta Gaming Authority but doesn't have one with the UK Gambling Commission, which means the casino can't offer its services in this country. If anything, we blacklisted them rather than vice versa. It's a shame that Platin Casino was chosen to be covered by Viral Interactive Limited's UK Gambling Commission licence rather than Nano Casino because Nano Casino looks like a far better proposition. For starters, it offers ten per cent cashback on all losses on a weekly basis and doesn't apply any wagering restrictions to the cashback. Secondly, it has an expanded repertoire of casino games. The collection of slots and live casino games at Nano Casino appears to be broadly similar to that of Platin Casino, but Nano Casino also offers bingo games. Sports betting is still missing, but we guess we can't have everything. The motto of Nano Casino is to bring "a little more na na na na to everyday life." We have no idea what that means, but the gentleman in the blue suit on the casino's homepage certainly appears to be having fun.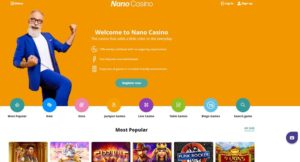 Spin Lovers
Spinlovers, which can't seem to make its mind up about whether it would rather be called "Spinlovers" or "Spin Lovers" even on its own website, is the third and final of the limited range of Viral Interactive websites that are still standing. Like Nano Casino, it's covered by a Malta Gaming Authority licence and so isn't available to players in the UK. Spinlovers is unusual in that rather than trying to persuade potential players to sign up by showcasing its casino games, it leans on promotions and tournaments as a means of reeling people in instead. Given that the welcome bonus can be worth up to £1000, that might be a good move, but it's still odd to see a registration form on a homepage before you see even so much as a mention of a casino game. When you do eventually find your way down to the games section, you'll find that classics like Book of Dead and Gates of Olympus take pride of place. Curiously, Thunder Struck II was among the "new games" at the site at the time of our visit, even though the slot is several years old. There are over 1500 slots at Spinlovers, though, so boredom probably isn't something that its players have to actively worry about. In the "about us" section of Spinlovers, the casino tells people that its Malta Gaming Authority licence ensures that it always treats customers friendly, which is "more than can be said for other casinos," followed by "we're looking at you, Curacao." That's fighting talk, but we applaud it. However, it immediately lets itself down by claiming to be licenced by "UK Gaming Authorities," which simply isn't true.
About Viral Interactive Limited Casinos
Viral Interactive – A Fading Force?
Viral Interactive Limited won't thank us for saying this, but the casino network company used to be a much bigger deal than it is now. There was a time when it had twelve casino sites to its name, all of which were covered by a UK Gambling Commission licence and available to UK players. Today all but three of those sites are out of Viral's hands, and only Platin Casino still serves UK players. It's not even a case of the former Viral Interactive casinos being closed down – most of them have been passed on to other casino network companies to operate. Their new owners tend not to be covered by UK licences, hence the lack of the availability of the casinos in the UK.
Casino network companies rarely explain themselves when they withdraw from a marketplace, but we got a brief explanation from Viral Interactive when it made the decision to step away in March 2020. The shrinking of the business was presented as a decision to "withdraw from white-label businesses and marketing partnerships." Worsening marketing conditions and increased operational costs were also mentioned as factors in the decision. Given the stated reasons behind the withdrawal, though, it's a little ironic that Platin Casino – the company's one remaining UK brand – is a white-label casino. We also note that Viral Interactive Limited is yet to surrender its UK licence. From an external perspective, it would make sense for the company to have all three of its casinos covered by the UKGC licence and make as much money as it can from them, but we're sure that Viral Interactive has reasons for setting itself up the way it has done.
The Company In Its Own Words
Viral interactive operates a company website – albeit one that doesn't contain an enormous amount of information. You won't even find out from the website when the company was founded. For those who want to know, it happened in Malta in 2014. The most recent figures available suggest that the company has just two employees and made just £25,000 in revenue in the last financial year. We find that very hard to believe, but the Dun & Bradstreet website claims to have verified the figures. If that's true, Viral Interactive is a much smaller business than it makes itself appear to be, and it's no longer a surprise that it's recently shrunk so much.
The company's disappearing websites are clearly still on the mind of the people that run the business. There's even a section of the Viral Interactive website – clearly visible on the homepage – for "closed iGaming sites." It contains confirmation of which sites were withdrawn from which territories and when, along with advice for anyone who might still have had money in their accounts with those casinos at the time of their closure. Aside from that, all the website tells visitors is that Viral Interactive Ltd is an "EU and UK Licenced" (interesting that it doesn't refer to Malta) casino and betting operator. The only links on the homepage are the aforementioned section for closed iGaming sites, a link for information about the company's active licenses, and "contact us." You've already found out more about Viral Interactive Limited from reading this page than you would from visiting their website. Given the lack of information on it, it's hard to know why the page exists at all.
Viral Casino Affiliates
Like most big casino network companies (if we can still use the word "big" to refer to Viral Interactive Limited), this company runs an affiliate marketing scheme called Viral Casino Affiliates. Almost anybody is invited to sign up and become a member. If you have a means of funnelling traffic to Viral's casino sites and persuading players to sign up for them, the company would love to hear from you. There are hundreds of casino affiliate schemes out there for those that have the talent to take advantage of them, though, so Viral Interactive spends a little time explaining why you should choose theirs.
According to the one-page affiliate website, Viral Casino Affiliates pays some of the best rates of commission on the market, offering simple terms and without hidden fees. They also believe they have market-leading conversion rates and a world-class customer retention team, meaning potential affiliates don't have to worry (or, at least, worry less) about commission clawback if customers they've referred to a site suddenly close their accounts further down the line. On top of that, Viral Casino claims to have fast payouts, an unrivalled game library, and the kind of competence that only comes with experience. We're sure that every casino affiliate scheme worth its salt makes the same claims, but Viral Interactive manages to put its case across with authority.
What are players saying about Viral Interactive casinos?
Here are our condensed / readers digest summaries of recent player reviews of Viral Interactive casinos. They're all genuine reviews taken from real players, but we've edited some of their comments to keep them short and on-topic.
04-Jun-2022 Platin Casino review by Jane:
This is a brilliant casino with slots and table games that pay out fairly. Also, I only have to wait a couple of hours for withdrawals.. – source: TrustPilot
27-May-2022 Platin Casino review by Ebony:
As a new player, I am shocked at how bad this casino is. Customer services take ages to reply to you and even when they do it's just a generic response. They want to see proof of wealth when I've deposited no more than £150 with them. I can already tell I'm going to have a nightmare trying to get my money back from them. I haven't had these problems with other casinos. – source: TrustPilot
06-May-2022 Platin Casino review by Ricky
Platin Casino is nice. It has the highest RTP rates that I've seen in the UK and the withdrawal times aren't bad either. The only issue I have is that the casino lacks promotions. – source: TrustPilot
25-Apr-2022 Platin Casino review by Hussain:
They make it so hard to open an account with them, especially when you're new to playing at online casinos. In the end, I lost £780 with no return, and the same slots they have here pay out more often with other casinos. Only play here if you want to lose money. – source: TrustPilot
20-Apr-2022 Platin Casino review by Polly:
The casino games are good and they seem fair. I win and lose when I'm playing slots but I often hit the bonus features. When I asked for a withdrawal it was in my bank account within 24 hours. I'll definitely be playing here again. – source: TrustPilot
10-Apr-2022 Platin Casino review by M Rhymer:
I spent over £600 on a slots game here chasing the free spins feature. When I finally got it, I won a total of eight pounds. This casino is a waste of time and money and there are way better ones out there. – source: TrustPilot
31-Jan-2022 Platin Casino review by Gavin:
I opened an account with these cowboys last Friday and deposited £20. I won £60 pretty quickly so asked to withdraw it. I sent them my payslips, proof of address and driving licence. Today they emailed me saying they had concerns about my verification and they were closing my account. Terrible customer service. – source: TrustPilot
09-Dec-2021 Platin Casino review by Hannah:
You have to spend your whole deposit before you can make any withdrawals. Basically, you can only withdraw winnings. I feel like this isn't fair and it gave me panic attacks when I found out. – source: TrustPilot
26-Oct-2021 Platin Casino review by Trace:
This is a fraudulent site. You have to wager your whole deposit at least once before you can withdraw it, so if you deposited £500 and won £200 you'd still have to play through the other £300 before making any withdrawals. I've closed my account and I think the casino is disgusting. – source: TrustPilot
27-Oct-2021 Platin Casino review by Fandango:
I've had an awful experience with this casino. Buyers beware – you shouldn't play here. If you want to withdraw anything you'll have to fight them for it. Don't say I didn't warn you. – source: TrustPilot
Full list of Viral Interactive Limited Casinos
The following is a complete list of Viral Interactive Limited casino sites past and present, along with their web addresses.
Active Viral Interactive Casinos
Platin Casino (platincasino.co.uk)

Nano Casino (nanocasino.com)

Spin Lovers (spinlovers.com)
Former Viral Interactive Casinos