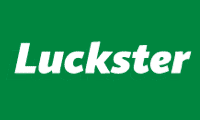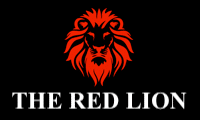 All Vivaro Casinos 2022
ManBetX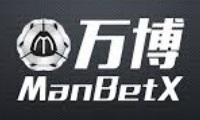 ManBetX is a site that's serious about sports betting. You can tell that from the fact that the casino brand is the current shirt sponsor of Premier League football team Wolverhampton Wanderers. They've also sponsored Crystal Palace in the past. This is a white label Vivaro casino, so rather than being directly owned and operated by Vivaro, the responsibility for running ManBetX is shared with a third party. The site doesn't have the catchiest name or URL we've ever heard, but its high-profile sponsorships ensure that the brand name sticks in the heads of potential players anyway. Sports betting is the main focus of the site by some distance, with the homepage going as far as including a live feed of all the latest sports news as well as odds on the latest fixtures. However, players shouldn't make the mistake of thinking that sports betting is all they can do at ManBetX. This is a casino that does it all, with separate categories for casino and live casino games to go with all the sporting action. There's even a small lottery game hosted on the site under the "Bet Games" tab, with draws held multiple times every hour. The online slots providers that work with ManBetX include Yggdrasil, Elk Studios, NetEnt, Relax Gaming and Playtech, so although there are a few high-profile providers missing from the list, there's still a substantial gaming proposition to be found at the site. ManBetX claims to offer 30,000 live betting opportunities every month, so you should never be short of things to place a wager on, and the fact that the site has been online since 2007 should give you confidence that it's not going to disappear any time soon.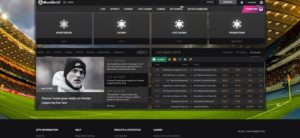 VBet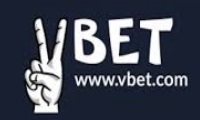 VBet is the only Vivaro Casino that's directly owned and operated by Vivaro itself. All of the others are operated on a white-label basis. That means that VBet is a casino site with two purposes. The first is to make money and entertain players. The second is to act as a shop window. Anybody who's considering opening a white-label Vivaro casino will come to look at VBet first to assess the quality of the proposition. They're unlikely to be disappointed with what they find at Vivaro's flagship site. The purple-and-blue casino brand has a very busy homepage – perhaps a little too crowded, if we're honest – but it quickly becomes apparent that this is a site that covers almost everything. If you cast your eyes over the betting options available at the top of the homepage, you'll find segregated pages for in-play sports betting, pre-match sports betting, horse and motor racing, live dealer casino games, traditional casino games, esports, and keno. Even with the crowded homepage, it should be easy to find precisely what you're looking for when you arrive at VBet. All the various betting options and games are given (roughly) equal billing at VBet, but the fact that the brand is the primary betting partner of the French football club AS Monaco tells us that sports betting is still the thing that matters most to the company. VBet has been available online for almost twenty years and currently offers more than two thousand casino games plus 40,000 pre-match sports betting opportunities every month. It's the company's flagship brand for a reason – even those who are generally hard to impress would have to concede that VBet's proposition is comprehensive.
Lovebet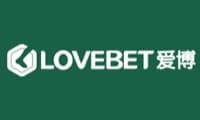 Lovebet continues the trend of Premier League football sponsorships among Vivaro casinos, as the casino brand was once the primary sponsor of Burney FC. The casino signed what was supposed to be a three-year deal with Burnley in 2020 but had to end it early in 2021 after reporting financial difficulties brought on by the 2020 pandemic. News of the cancelled sponsorship led to fears that Lovebet might not survive, but the brand saw out the storm and is still with us. The layout of Lovebet is similar – some would say identical – to the layout of ManBetX. That's not necessarily a surprise, as both are white-label Vivaro casinos, and so both were likely built with the same template. That would explain why the options on the top row of the Lovebet homepage are the same as those at ManBetX, right down to the mini-lottery game under the "Betgames" tab. The only bets available with a single click or tap on the Lovebet homepage are "last minute bets," offering a last chance to place a bet on a sporting fixture that's about to commence. You have to delve deeper into the site if you want to find the full range of sports betting options along with all of the site's casino betting options and live gaming products. It's not as comprehensive a casino as VBet is, but then again, we could say the same thing about 90% of online casinos.
Ava Bet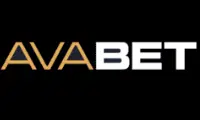 Ava Bet is yet another Vivaro casino that primarily focuses on sports betting. Its name is cleverer than it might appear at first glance. If you say "Ava Bet" out loud, it sounds like "have a bet," which is an invitation to come and place a wager on the many sports listed on the Ava Bet homepage. This is another Vivaro white-label casino, but it doesn't use the same template as ManBetX or Lovebet. This is a bespoke creation, albeit a plain one that doesn't make much use of colour and does little to draw the eye. Even the welcome offer is understated, amounting to little more than a £10 free bet touted on a tiny banner. Confusingly, Ava Bet has two separate collections of online slots, one of which is labelled "games" and the other of which is labelled "casino." On closer inspection, the "games" section contains online slots from a variety of providers like Evolution, Pragmatic Play, 1×2 Network and Play'n Go, whereas the "casino" section contains only slots from Playtech. Why Playtech's slots have been partitioned in this way is unclear, but if Playtech is your preferred online slots provider, that's the place to go looking for their creations. The live casino section is well-stocked with options, and there are separate dedicated sections for virtual sports betting and esports betting under the "more" tab. There's even a "Betgames TV" section that offers live dealer games that are exclusive to Vivaro casinos, although again, why these games aren't included in the general live casino section is unknown. Ava Bet has an excellent selection of games, but its layout is a little confusing.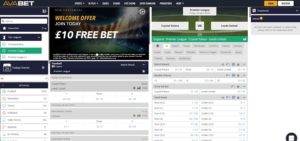 Bet MVP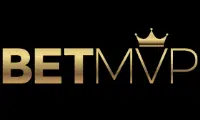 Like Ava Bet, Bet MVP is a white-label Vivaro casino with a layout that wasn't crafted from a template. Unlike Ava Bet, Bet MVP is an easy casino site to find your way around. Calling it a "casino site" might be misleading, though, as this site is heavily dedicated to sports betting and all of its other casino options are little more than an afterthought. There's such a heavy focus on football betting at Bet MVP that the latest fixtures and pre-match odds are the first things you'll see when you arrive on the site's homepage – even when there's nothing of note happening other than youth team games and live fixtures from the lesser-regarded leagues around the world. All the promotions offered on the homepage are also sports-related. To cut a long story short, if you're interested in anything other than sports betting, you'd be better served by one of the other Vivaro casino sister sites. If, on the other hand, sports betting is the only thing you care about, few sites are likely to serve you better. Bet MVP even offers live streaming of certain sports fixtures and offers "MVP Multiscreen" so you can watch more than one game at the same time. Virtual sports are given just as much attention as real sports, and the site considers itself to be an accumulator specialist. Cash-out options are available on all 30,000 sporting contests that the site offers betting opportunities on each month.
About Vivaro
Vivaro History
Vivaro is a company that largely goes under the radar in the UK even though it probably shouldn't. If you asked most players whether they'd ever heard of Vivaro, you'd probably be told "no," even though the majority of those players have most likely unknowingly played at a Vivaro casino or sports betting website. If you're one of the many people who've never heard of this large-scale, successful casino network company before, allow us to be your guides. We'll start with a little history, the full detail of which is available on the Vivaro corporate website.
The Vivaro story began in Armenia in 2003 when the company was founded by brothers Vahe and Vigen Badalayan. There were only four people working for the company during those early days, and that's including the founders. They didn't immediately go online but instead started accepting bets on sports in a single betting shop in the Armenian city of Yerevan. The first Vivaro website, which is the site that eventually became VBet, was launched the following year. It was one of the first casino or betting websites of any kind to go live in the country. The next five years saw the fledgling brand make slow and steady progress, and by the end of the decade, the Vivaro brand included three hundred physical betting stores in Armenia. It was comfortably the largest betting company in its home country by 2009.
In 2011, Vivaro came up with a software platform called "BetConstruct." The idea behind the software was not only to give VBet a new look but also to provide a template that third-party customers could work with. This was the beginning of Vivaro developing a white-label platform. The four Vivaro white-label sites that exist today were built on the BetConstruct platform, although the software itself has been revamped and re-imagined several times in the years since then. By now, Vivaro's founders had started to dream of achieving success beyond its home country. Three years later, in 2014, the company acquired a Curacao gaming licence. The regulator is lightly-regarded in the casino industry and isn't universally seen as trustworthy, but obtaining the licence meant that Vivaro casinos could become available internationally for the first time. The prospects of a casino with only a Curacao licence trying to operate in the UK aren't great, but Vivaro built on that by obtaining a Malta Gaming Authority licence in 2015. That opened up several doors in European markets and allowed Vivaro casinos to gain a foothold.
The biggest breakthrough that Vivaro has had to date came in 2017 when the VBet site gained approval from the United Kingdom Gambling Commission. Vivaro could now bring its platform to the all-important UK market for the first time. It also acquired a licence from the National Gaming Authority in France that same year. With the UKGC licence secured, other licencing bodies and regulators began to take Vivaro seriously. By the end of 2018, the company had licences to operate in Slovenia, Latvia, Iceland, Finland, Andorra, and Germany. Germany has since become an especially important market for Vivaro, as the Vivaro betting shop that opened in Berlin in 2018 was the first one to open outside Armenia. A year later, the company secured the first of what would be a series of high-profile English Premier League commercial partnerships when it became the official betting partner of Arsenal Football Club. Arsenal legend and former England midfielder Ray Parlour became Vivaro's new ambassador.
The past couple of years has been no less successful for Vivaro, which is now a global casino company in every sense of the word. The company obtained its first licence from the Swedish Gambling Authority in 2020 and so has expanded its field of operations even further, and is currently the betting partner of AS Monaco in the French Ligue 1 in addition to its white-label brands having numerous English Premier League partnerships. Esports betting partnerships followed in 2021, with VBet becoming the primary sponsor of the Esports Team Alliance.
While Vivaro has grown in some ways, it's also shrunk in others. We say that because there used to be far more Vivaro casino sites than there are now. The company hasn't been afraid to shut casino sites down if they're not performing as well as the company would like them to do and has also sold some of its more successful brands off. Vivaro was the casino network company that brought Bet Bull to the marketplace, but Bet Bull is now an asset of Bet Bull Limited. M88, Ohm Bet and Tempo Bet are also former Vivaro casino brands that no longer operate on the network. The company has taken a "less is more" approach in recent years and currently focuses on the brands that have been proven successes. That's not to say that new sites won't be added in the years to come, but the current Vivaro casino network is leaner and meaner than it has been in several years.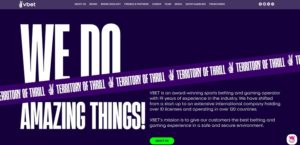 Vivaro Facts and Figures
Reading the history of Vivaro gives you a feel for how far the company has come from humble beginnings during the past twenty years, but to truly understand how enormous the company is today, you have to look at the figures. We'll start with sports betting. According to the most recent information available, the Vivaro casino sportsbook covers more than 45,000 events per year for over seventy sports, with each event available in more than 250 betting markets. Over in the casino section, the full Vivaro proposition involves more than eight thousand games with live dealers. That doesn't take into account the poker, eSports, virtual sports and fantasy sports sections of the casino sites, all of which would be added to that number.
Vivaro currently employs around three hundred people, although that number constantly increases as the brand gains entry to new territories across the world. The company now has its own in-house software development team, which reduces the company's dependency on third-party providers and has allowed it to develop a selection of exclusive betting features. These include "Hoory," which is the virtual assistant that will greet you on the VBet homepage after you've logged into your account.
VBet's mission, which is highlighted on its website in a vivid shade of hot pink, is to provide its members and players with a secure, safe gaming experience. That's why it accepts every legally permitted payment method and ensures that customer service agents are available around the clock. Free-to-enter prize draws are often at the heart of promotions on Vivaro casino sites, ensuring that players can sometimes still win big even if they're not spending any money. Vivaro bet describes itself as "the territory of thrill" and does everything within its power to live up to that statement. Does the company always succeed with its aims? Let's look at some player reviews and find out how the people who matter the most feel about Vivaro.
What are players saying about Vivaro Casinos?
These reviews have been written by players who've played at Vivaro casino sites recently and wanted to share their experiences with other players. We've edited some of their comments for clarity and brevity.
24-Apr-2022 VBet review by Terence:
I'm a new customer and I made a mistake with an offer that resulted in funds going into my bonus balance rather than my cash balance. I spoke to customer support and they fixed the problem and then recommended a different offer that would suit me better. I was really impressed! – source: TrustPilot
24-Apr-2022 VBet review by Michael:
I created a new account at this website and then when I came back to it twelve hours later it was locked. I hadn't even made a deposit or placed a bet so there's no reason for them to do this. Horrible service, avoid this company. – source: TrustPilot
20-Apr-2022 VBet review by JJ:
I'm a new customer and I've had a great experience with them so far. I played through my welcome bonus within two days of joining and ended up about £400 up. When I withdrew it, the money was in my bank within two minutes. If you follow their terms and conditions you won't have a problem with them. – source: TrustPilot
26-Mar-2022 VBet review by Ashley:
They punish you by removing features when you win. I used their free bets when I joined and won £20 from a £10 free bet. I then got an email saying promotions and bonuses were suspended on my account and my maximum stake had been limited. The customer service team blamed the financial team and couldn't tell me why it had happened. Laughable. – source: TrustPilot
25-Mar-2022 VBet review by Macca:
I reckon this is the worst site ever. Odds change after you place a bet and they force you to accept the new odds even if they're worse. They also put stupid restrictions on you, like right now I can't bet more than 20p on Champions League games. I've been gambling for thirty years and this is a new low, use a different site where you'll be treated better. – source: TrustPilot
16-Mar-2022 VBet review by Jordan:
VBet is rubbish. I've made loads of deposits but I've had no features and I've won nothing. The random number generator rubbish doesn't apply here, the way these slots play is shocking. – source: TrustPilot
15-Mar-2022 VBet review by B Wilson:
I know people will say this is a fake review because I'm saying positive things, but I've reviewed loads of casino sites and this is the fastest withdrawal I've ever had. I won a few hundred pounds and received the money in less than an hour. For me, that's unheard of. – source: TrustPilot
12-Mar-2022 VBet review by Jason:
I trust this betting site. It pays out if luck is with you and when it does pay, it pays fast. Odds are usually good as well. – source: TrustPilot
10-Mar-2022 VBet review by Keith:
The way the site is put together is amateur. The small text is very hard to read and there's no order to its structure. This makes it hard to get withdrawals. Having said that, Sky Bet and Unibet are no better. – source: TrustPilot
28-Feb-2022 VBet review by John:
I only signed up here because I wanted the £20 free bet they promise to new players. I spent my qualifying bet on a race that was postponed so they refused to honour the welcome bonus. That makes them thieves in my eyes, and I suggest you avoid them. – source: TrustPilot
All Vivaro Casino Sites
The only casino site directly owned and operated by Vivaro is VBet (vbet.co.uk).
White Label Vivaro Casino Sites
Bet MVP (betmvp.co.uk)

Ava Bet (avabet.com)

Love Bet (lovebet.bet)

ManBetX (manbetx.uk)
Inactive Vivaro Casino Sites
These sites were once active on the Vivaro casino network but have since closed down or been transferred away.
Bet Bull (betbull.co.uk)



Bet 4 Pride (bet4pride.co.uk)
Laba 360 (laba360.co.uk)

M88 (m88.co.uk)

Ohm Bet (ohmbet.co.uk)

OP Esports (opesports.co.uk)

STS Bet (stsbet.co.uk)
Tempo Bet (tempobet.co.uk)