WHG (International) Limited Casinos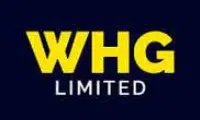 WHG (International) Limited is a sports betting and casino network company with three active sites. The WHG International sites are William Hill, William Hill Vegas and William Hill Casino. 
WHG (International) Limited is operated from 6/1 Waterport Place, Gibraltar, GX11 1AA. 
Similar to WHG (International) Casinos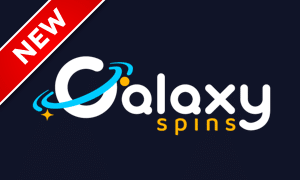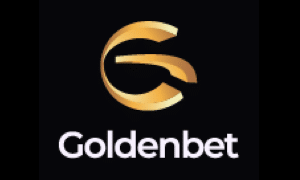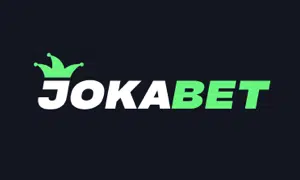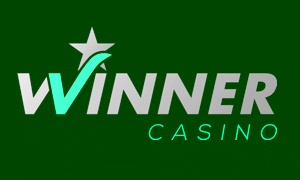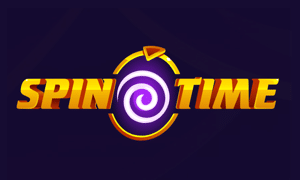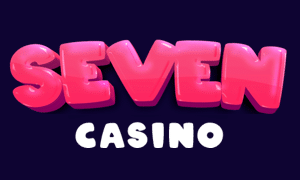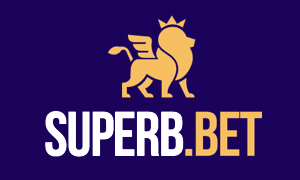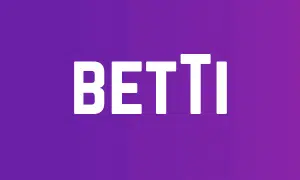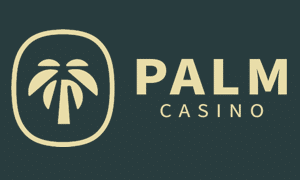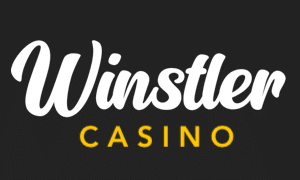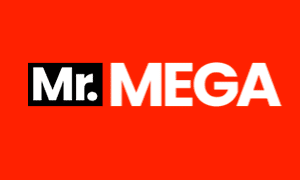 All WHG (International) Limited Sites 2023
William Hill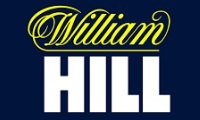 People in the UK who've never placed a bet in their entire lives are still likely to have heard of William Hill. This bookmaker, which has been part of the fabric of the UK gambling scene since 1934, is one of the biggest names in the business. William Hill is the betting brand that gave WHG (International) Limited its name – the initials stand for "William Hill Group." Without the monumental success of this brand, the WHG Group wouldn't exist. William Hill bookmakers' shops exist on the streets of almost every town and city in the United Kingdom and have been there for as long as anybody can remember. Not every old-world brick-and-mortar betting company has managed to seamlessly transition to the online world from the offline world, but William Hill took to it like a duck to water. It's still one of the biggest betting companies in the UK and has a track record that can only be compared to fellow veterans Ladbrokes and Coral. The current William Hill site is more of a gateway to the company's various niche brands rather than a fully active casino site in its own right, but if you're looking for sports betting – which is still the reason that most players visit William Hill – you'll find it in the first tab in the top left-hand corner of the site next to the William Hill logo. There are players for whom William Hill is the only betting brand they trust, and such is the company's market share that, barring accidents, it will continue to be among the nations' favourites for decades to come.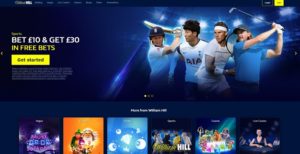 William Hill Vegas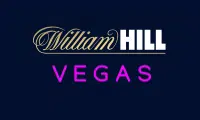 We've spoken of William Hill as a trusted, long-tenured betting company. The problem with being long-tenured and trusted is that it's hard to develop an image of being cool, edgy, or glamorous. For younger players, William Hill is the company that their parents and grandparents placed bets with. It's not the first name that would come to their minds if they were to think about cutting-edge iGaming experiences. William Hill Vegas is an attempt by the company to do something about that. William Hill Vegas exists as a minisite within the larger William Hill site and is – in theory at least – the place where the William Hill brand attempts to prove that it can do glitz and glamour. The issue is that it doesn't do it very well. If you're going to operate a casino brand with the word "Vegas" in its name, you best be prepared to get a little loud and gaudy, but William Hill Vegas falls a long way short of that. It's a plain, minimalist website. If we were to ignore the name, we'd say it was a very basic online slots website. It's also not an especially varied one. The majority of the slots at William Hill Vegas come from Playtech. We're not knocking Playtech – the company is among the very best providers in the marketplace – but relying so heavily on a single provider means there's a lack of variety. William Hill Vegas offers a basic selection of promotions and bonuses and a steady stream of new releases, but there's nothing about the minisite that makes it memorable or unique.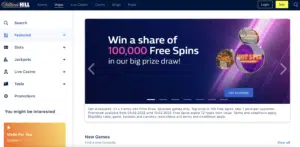 William Hill Casino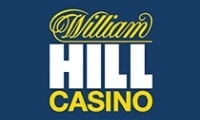 There was once a standalone William Hill Casino site at williamhillcasino.com. The site doesn't exist anymore. It was moderately successful, but a couple of years ago, William Hill decided it would be better to pull all of its sub-brands back onto the main William Hill website and operate them centrally. That's where you'll find the current incarnation of William Hill Casino – and if we're honest, we'd say that it's an incarnation that's struggling to find a reason to exist. There's only one difference between William Hill Casino and William Hill Vegas, and that's the presence of live dealer games at William Hill Casino. It's a good collection of live dealer games, ranging from classic roulette and blackjack to modern games that infuse roulette with elements of online slots (Mega Fire Blaze Roulette being a perfect example of that), but there's no reason why these games couldn't be included in William Hill Vegas. In truth, there are perhaps too many sub-categories on the William Hill site. There are also separate areas for bingo and poker, as well as the sports, Vegas, and casino sections. The simple approach is often the best one, and we can't help but think that the William Hill website would be a lot easier to navigate if a few of the categories were brought together. For now, though, you need only visit William Hill Casino if you want to play games with live dealers. For everything else, you might as well stick with William Hill Vegas.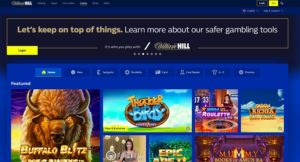 About WHG (International) Limited
A Little Bit of History
There's a very fast, very easy way to determine whether or not a casino network company is a big deal. Go to Wikipedia and enter the company's name. If an article appears, you can rest assured that you're dealing with a big-time company. WHG International Limited has a Wikipedia entry, but whoever wrote it struggles to draw the line between WHG International and the William Hill brand. That line can be a little blurred, so let's see if we can separate it out by examining the company's roots.
William Hill started out as just one man. Unsurprisingly, he was called William Hill and was born in Birmingham in 1903. He started out in the gambling world by (illegally) taking bets on sporting matters while working in a factory in his home city. By 1929 he'd got a taste for bookmaking and moved to London, where he took bets on greyhound racing and used the money to open an (also illegal) gambling premises on Jermyn Street in 1934. We have William Hill to thank for the production of the world's first-ever football betting coupon, which he came up with in 1944. By this time, he was a legitimate businessman, and his eponymous company was listed on the London Stock Exchange that same decade. Even then, he resisted the urge to open betting shops on the British high street, only acquiescing towards the end of his life in 1966. He retired in 1970 and passed away just one year later.
After William Hill's death, the company he founded was bought by Sears Holdings. They sold it on to Grand Metropolitan in 1988, who sold it on again to Brent Walker the following year. Sales and acquisitions happen a lot in and around WHG International Limited, which we'll get into further down this page. It was time for new ownership again in 1997 when the Japanese investment bank Nomura bought the company for £700m with the intention of floating it on the stock market, but the stock market idea was abandoned two years later because of lower-than-expected interest from investors. Nomura washed its hands of the company by selling it to CVC Capital Partners for £825m, and the company finally returned to the stock market three years later. That marked the dawn of a new era of aggressive expansion for the business.
WHG International in the 21st Century
After its second coming to the London Stock Exchange in 2002, the owners of William Hill signalled their intention to make the company the biggest betting brand on the UK high street by buying over 600 betting shops in 2005 at the cost of over £500m. That took the company past Ladbrokes in terms of the number of shops it owned, but Ladbrokes quickly responded to take back first position. The Office of Fair Trading helped Ladbrokes out by stepping in and ordering William Hill to sell 78 of its newly-acquired stores, citing anti-competitive practices as the reason. Undeterred, William Hill expanded onto the internet and looked for new international partnerships. One of the first it found was with Playtech, which still provides the majority of the online slots at the William Hill website today. William Hill launched a series of new online casino sites, including Eurogrand, and Playtech bought a 29% stake in the company in 2008. The partnership was a happy one for a while, but William Hill eventually bought out Playtech's share for £424m in 2013. The company wanted to regain full control of its online business and couldn't do so with Playtech having such a significant say in it.
2018 wasn't a great year for William Hill. The company was fined £6.2m by the UK Gambling Commission after the regulator identified "systematic failures" in relation to tackling money laundering and problematic gambling among players. Among the many shocking details uncovered by the Commission's investigation was that the company made £1.2m between 2014 and 2016 by accepting large cash deposits connected to criminal activity. Changes were made to the way the company did business, and there has been no recurrence of the issues since. By 2019 the fine was in the rear view mirror, so William Hill made a statement of intent by acquiring Mr Green for £242m. We could have listed Mr Green as a William Hill sister site casino in the section above, but the Mr Green casino site is still nominally controlled by Mr Green Limited even though Mr Green Limited is a WHG (International) Limited property. The belief at the time was that the group intended to expand even further, but then the pandemic of 2020 came along and changed everything. The company was forced to permanently close 119 of its betting shops in the aftermath of the pandemic, and the long-term outlook of the business changed drastically.
In September 2020, the unthinkable happened. Caesars Entertainment of Nevada, USA, made an offer of £2.9bn for WHG (International) Limited, and the company's directors accepted the offer. The deal was formally concluded in April 2021, and WHG International was delisted from the London Stock Exchange. However, the company's new owners weren't interested in the European side of the business. That was sold to 888 Holdings for £2.42bn in September 2021. The William Hill brand still exists, as do its stores and its websites, but they're no longer in control of their own destiny. The William Hill Group has been carved up and sold off.
As of 2022, it's thought that approximately 12,000 people worldwide work for WHG (International) Limited. The company still operates over 1,400 betting shops even after the pandemic-related closures. The company's revenue for 2020 was £1.33bn, with an operating income of £57m and a net income of £51m. Under the direction of their new owners at the 888 Group, William Hill launched its sports betting and casino sites in Latvia for the first time in May 2022. The William Hill name – and the parent company that looks after it – might be in the hand of other casino network companies, but the name still has value and continues to find new frontiers.
What are players saying about WHG (International) Limited casinos?
Here are our condensed / readers digest summaries of recent player reviews of WHG International Limited casinos. They're all genuine reviews from real players, but we've edited their comments to keep them brief and on-topic.
10-Jun-2022 William Hill review by "Gastroman:"
This company is going downhill fast. You used to get a £5 free bet every week no matter how often you play and decent sports betting odds. It's all gone now. Customer support is impossible to get, all the good slots are gone and they don't even bother to offer odds on big events like the NBA Finals. I'm done with them. – source: TrustPilot
02-Jun-2022 William Hill review by Paul:
What William Hill does is basically theft. They're not letting me withdraw my money and I can't get hold of anybody to discuss it. I'm stuck, and it comes across as a scam. – source: TrustPilot
30-May-2022 William Hill review by Jo:
Customer service at William Hill is shocking. They'll quickly take your money but when you want some back you'll have to spend days on end proving who you are. Don't bother with them. – source: TrustPilot
27-May-2022 William Hill review by Andy:
I won on one of their online games but they didn't pay me. It was only £14.40 and I sent them screenshots as proof but they still disputed me and said no. That's shocking customer service and legalised robbery. – source: TrustPilot
07-May-2022 William Hill Vegas review by Jenny:
I'm a fan of the site because the withdrawals only take a few seconds and the promotions are good. I advise playing with low stakes because I think if you bet higher you lose more. I still prefer Ladbrokes, but William Hill Vegas is OK. – source: TrustPilot
01-Jun-2022 William Hill Casino review by David:
This casino is terribly unfair. They keep changing my deposit limit and now I can only bet 40p a spin. That's no way to treat me after I've spent £2000 here. – source: TrustPilot
10-Apr-2022 William Hill review by M Cornfirth:
I've never had any problem withdrawing from William Hill. I only ever win small amounts though, usually between £20 and £50. I'm happy with that though and I like the site. – source: TrustPilot
09-Apr-2022 William Hill review by David:
William Hill is the worst of the worst. The promotion said spend £10 to get £40 in free bets, which I thought was pretty good. When I tried to claim it they said I needed to verify my account. Why didn't they do that before they took my money? It seems anyone can go to William Hill with a stolen bank card and they don't check anything until they already have your money. – source: TrustPilot
07-Apr-2022 William Hill review by Alister:
William Hill is a bad joke. It's taken me two weeks to get my account verified. I got a phone call from customer services to confirm to me that everything was finally sorted and then a day later I got an email asking for a load of other ID documents. Nobody at the company has any idea what they're doing.  – source: TrustPilot
05-Apr-2022 William Hill review by Carl:
I usually only come on here to write bad reviews, but William Hill is easily my favourite bookies. They give me daily prizes and guaranteed free spins every week so I really can't complain. Even when I do have issues it gets sorted quickly though the live chat team. – source: TrustPilot
Full list of WHG (International) Casinos 2023
Active WHG (International) Limited Sites
William Hill (williamhill.com)
Inactive WHG (International) Limited Sites
Eurogrand (eurogrand.com)
William Hill Casino (williamhillcasino.com)