Wild West Wins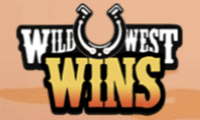 Wild West Wins sister sites include BGT Games, Mega Reel Spins, Space Wins, Express Wins, Lucky Cow Bingo, Fluffy Spins and many more.
Wild West Wins (wildwestwins.com) is operated by Jumpman Gaming Limited from La Corvee House, La Corvee, Alderney, GY9 3TQ.
Sites like Wild West Wins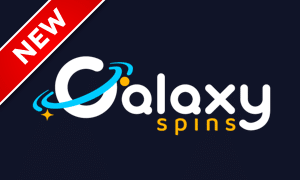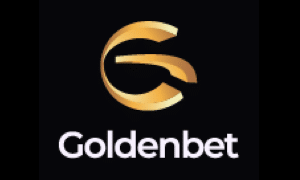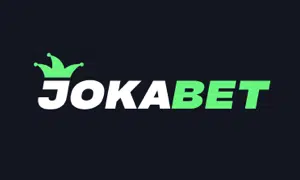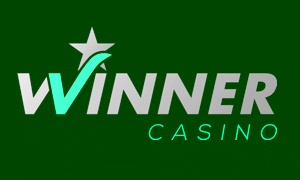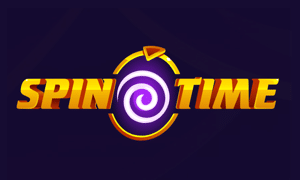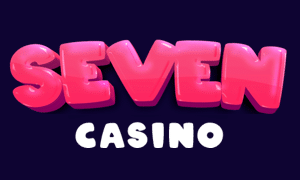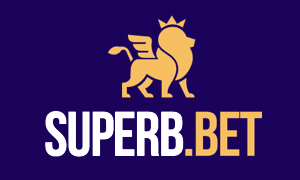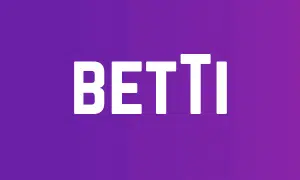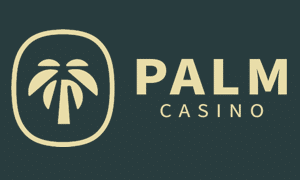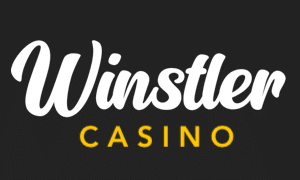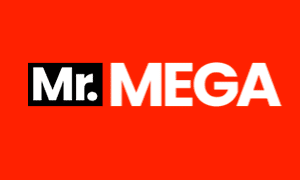 Wild West Wins Sister Sites 2023
Wild West Wins is a Jumpman Gaming Limited casino. Jumpman is an enormous casino network, so there are over two hundred Wild West Wins sister sites for players to choose from. We've picked out some of the best of the range and listed them below, along with a full review of the casino, but if you want to see every Wild West Wins sister site, you can do so by clicking the highlighted Jumpman Gaming link at the top of this page.
BGT Games
Britain's Got Talent is a TV talent show that was hugely popular for a while, went away for a couple of years when ratings began to wane, and then came back. BGT Games, the official casino site of the TV show, followed suit. This casino briefly went offline when the TV show stopped airing, but now it's back under new ownership with Jumpman Gaming, making it one of the Wild West Wins sister sites. Plenty of the imagery of the TV show is used on the casino site, including the famous stage and the golden buzzer. In fact, if you hit the golden buzzer and join the site, you can help yourself to fifteen free spins on one of the site's top slots. The offer is spoiled a little by the x65 wagering requirement attached to anything you might be lucky enough to win from it, but x65 wagering requirements apply to all bonus funds at all of the Wild West Wins sister sites. They're far too high, but the restriction appears to be Jumpman Gaming Limited company policy.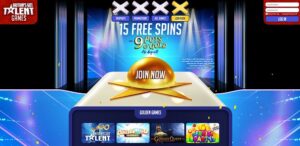 Mega Reel Spins
In the majority of cases, the Wild West Wins sister sites are very similar. They offer the same portfolio of (roughly) five hundred casino games, and they offer broadly similar welcome promotions. No matter which of the casinos on this network you choose, you'll be presented with either a matched deposit welcome promotion or a "spin a reel or bonus wheel" promotion offering up to five hundred free spins. Jumpman Gaming refers to the special bonus reel as a "Mega Reel," and Mega Reel Spins is an attempt to build an entire casino site around the feature. It works as a hook if you've never seen any of the other Wild West Spins sister sites before, but if you have, you'll quickly realise that Mega Reel Spins offers nothing unique and doesn't have an entertaining theme to make up for it. The standing offer at Mega Reel Spins is up to five hundred free spins on the Starburst slot, but the presence of the massive wagering requirement makes the use of the word "free" in the promotion a little questionable.
Space Wins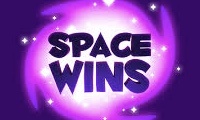 We just made a point about Mega Reel Spins not having a theme save for the bonus promotion the casino is based on. Space Wins is the perfect example of what Wild West Wins sister sites can look like when a theme is well-executed. It doesn't take much to establish an outer space theme – a few stars, planets, nebulas and meteorites will do it – but whoever designed Space Wins went the extra mile by animating the background, bringing the whole casino to life in the process. Fittingly, new players at Space Wins can get fifty free spins on Starburst without making a deposit after they register an account. Given that the theme of Starburst is also outer space, it's the perfect choice of slot for the promotion. Again, though, the differences between Space Wins and all the other Jumpman Gaming casinos are only skin deep. No matter which of them you choose, you'll be faced with the same games and the same set of promotions. If you're looking for a different experience, there's almost no point looking for Wild West Wins sister sites at all.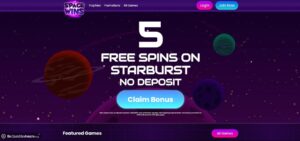 Express Wins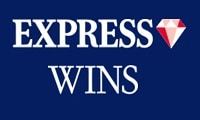 BGT Games isn't the only member of the Wild West Wins sister sites family with big-name collections. There are several other casinos on the network with connections to well-known entertainment properties, and Express Wins is one of them. You wouldn't necessarily guess it from the name, but Express Wins is the official casino site of the long-tenured UK newspaper, the Daily Express. The Express is known for its extremely conservative viewpoints, so it's a little surprising to see it associate itself with online gambling, but the site is presumably popular among its readers as it gets promoted in the newspaper and on the Daily Express website every day. The welcome promotion at Express Wins is a little better than that of most Jumpman Gaming casinos, with matched deposits of up to 1000% available, but your chances of actually receiving the 1000% offer are slim, and you'd still be stuck with an x65 wagering requirement even if you did. A better job could probably have been done with the design of Express Wins, too, as it's a little bland and basic.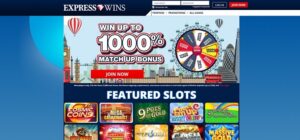 Aladdin Slots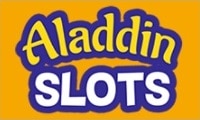 Aladdin is one of the most beloved Disney animations of all time, which makes it an ideal choice of theme for an online casino. The problem is that the copyright for anything identifiable from the movie belongs to Disney, which makes it impossible for Jumpman Gaming to use any of those elements in the design of Aladdin Slots. You won't see any flying carpets here, nor any good-looking men wearing fezzes. You definitely won't see a big blue genie that looks like Will Smith or sounds like Robin Williams. Devoid of all those familiar things, the Aladdin theme falls flat. The only hint of a nod to the film is a silhouetted view of some minarets in the yellow-and-orange backdrop of the otherwise bland site. The pale colours and lack of visual identity make it hard to get excited about the idea of playing at Aladdin Slots, but you might be persuaded to give it a try by the site's offer of ten free spins on the popular Diamond Strike slot. No deposit is necessary to take advantage of the offer, but at the risk of sounding like a broken record, you still have to deal with the massive wagering restrictions that face you at all the other Wild West Wins sister sites.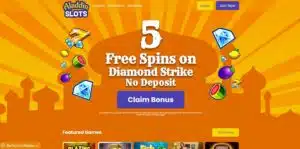 Lucky Cow Bingo
The strangest thing about the Wild West Wins sister sites isn't that so many of them are virtually identical save for their names and their chosen themes. Nor is it the decision to implement wagering requirements that are double the average at UK casinos. Instead – in our eyes, at least – the strangest thing about the Wild West Wins sister sites is that the sites that claim to be bingo sites don't really meet the requirements of being a bingo site. Lucky Cow Bingo makes for a perfect case in point. There are a few bingo rooms and games on the site (and when we say "a few," we mean nine), but none of them are promoted on the homepage. Lucky Cow Bingo uses its homepage to showcase the same "featured slots" you'll find at the other Jumpman Gaming casinos. They're even listed in the same order. On top of that, the welcome promotion at Lucky Cow Bingo is aimed at players who might be interested in winning five hundred free spins on Fluffy Favourites rather than anything to do with bingo. If you came to Lucky Cow Bingo hoping to find what the site's name makes it sound like you ought to find, you'd probably leave disappointed.
Fluffy Spins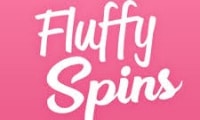 There are very few series of online slots more popular with players than the Fluffy Favourites series by Eyecon, and very few individual online slots are more popular than the original Fluffy Favourites. It's more than fifteen years old now, but it still attracts hundreds of thousands of players every day in the UK and is likely to continue doing so for many years to come yet. Fluffy Spins takes its whole inspiration from the slot, incorporating its pastel colours and its cuteness and pushing the envelope even further by having fluffy candyfloss clouds in the backdrop of the casino homepage. The inspiration behind Fluffy Spins is so obvious that we're surprised Eyecon hasn't taken issue with it, as there's no official business relationship between Jumpman Gaming and Eyecon save for Eyecon providing Jumpman's casinos with games (including the Fluffy Favourites series). This isn't even the only member of the Wild West Wins sister sites family to take inspiration from the slot! Newcomers at Fluffy Spins can claim up to five hundred free spins when they join. Unsurprisingly, those spins can be redeemed only on Fluffy Favourites.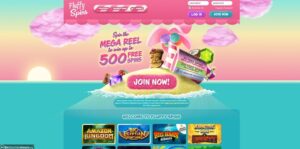 Amazon Slots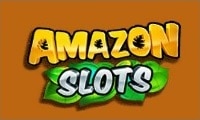 Amazon Slots is not the official online casino of the enormous mail order and entertainment company founded by Jeff Bezos, although it wouldn't surprise us to see Amazon move into the casino business in the near future. Instead, it's inspired by the famous river that flows through South America (mostly Brazil). We won't pretend to know enough about South American geography to know whether the real Amazon has huge waterfalls, but the version that exists at Amazon Slots does, and it constantly cascades in the backdrop of the casino's homepage. The animated waterfall naturally draws the eyes of players to the 500 free spins promotion on Starburst, which is an odd choice of game to centre the promotion around, given that it has nothing to do with the casino's aesthetic. The waterfall isn't the only thing that cascades on the Amazon Slots homepage – there's also a vertically scrolling list of recent winners to the immediate right of it. The list doesn't tell us what games or slots the big wins were made on, though, and might be taken from across the network of Wild West Wins sister sites rather than specifically Amazon Slots.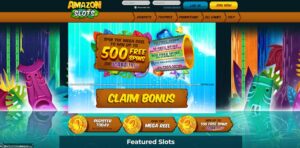 Fairground Slots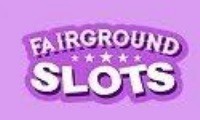 We told you that more than one of the Wild West Wins sister sites were inspired by Fluffy Favourites, and here's the proof in the shape of Fairground Slots! You'd have to know a thing or two about the Fluffy Favourites series to understand the connection here. The word "Fluffy" might not appear in the name of the casino site, but "Fairground" does, and that's important. "Fluffy Fairground" is the name of one of the many sequels to the original Fluffy Favourites, and the background scenery of the slot is very similar to the background scenery of this casino. The slightly sickly purple and pink colour scheme is also a Fluffy Favourites hallmark. Given that the connection between the casino and the slots is so obvious, it's bizarre that the Fluffy Favourites slots aren't better represented in the "featured slots" section of the Fairground Slots homepage. The same slots appear in the same order at virtually every casino on this network, and it feels lazy. Given that all the best-known Fluffy Favourites games are available at Fairground Slots, it seems like a missed opportunity not to showcase them.
Fluffy Wins
We said Fluffy Spins wasn't the only one of the Wild West Wins sister sites to be inspired by Fluffy Favourites. What we didn't say is that there are more Fluffy-related casinos in the range than just Fluffy Spins and Fairground Slots. There's also Fluffy Wins, which is the most accomplished of the trio in terms of execution. The backdrop of the slot is stunning (although it looks more like Rainbow Riches than Fluffy Favourites), and the use of the claw grabber from the bonus features of the original Fluffy Favourites is a nice touch. Rather than offering new players the chance to spin a "Mega Reel" or a bonus wheel, Fluffy Wins invites them to open a prize box. The mechanism for handing out welcome bonuses is unique to the casino, even if the actual welcome bonuses aren't. If you're a huge fan of the Fluffy Favourites games and you love the idea of playing at a whole casino site dedicated to them, Fluffy Wins is probably the best choice. Having said that, there's nothing to stop you from giving all three on this list a try.
Can Wild West Wins Be Trusted?

★★★★★
Wild West Wins is a 3-star trusted casino.
1. UKGC License

Wild West Wins is covered by UK Gambling Commission licence 39175, held by Jumpman Gaming Limited.

2. UKGC Fines

The UKGC found flaws in Jumpman's execution of social responsibility and AML requirements in May 2022. Jumpman Gaming paid £500,000 in lieu of a fine for the offences.

3. Customer Service

Awful. There's no live chat or telephone support, and it might take two business days to get a response to an email.

4. Trustpilot Score

While Wild West Wins has a low Trustpilot score, it hasn't been reviewed often enough to be assessed this way.

5. Company Location

Jumpman Gaming Limited is based in the Channel Islands.

6. Visible T&C's

Wild West Spins lists all relevant terms and conditions alongside its bonus promotions.

7. Social Media Presence

Wild West Wins isn't on Twitter/X.com, but posts sporadically on Facebook.

8. Number of Sister Sites

The Jumpman Gaming Limited casino network contains over 200 Wild West Wins sister sites.

9. Games portfolio

Like all casinos on this network, Wild West Wins hosts 800(ish) slots, table games and scratch games.

10. Gamstop links

The GamStop logo is easy to see in the footer of the Wild West Wins homepage

Overall SCORE >

★★★

★★ – 3/5 Stars
Wild West Wins Review 2023
Wild West Wins is a Western-themed casino site that invites you to get off your horse and drink your milk. If any of you picked up on that John Wayne reference, thank you. The graphical style of Wild West Wins looks to have been inspired by the video game "Red Dead Redemption" by Rockstar Games, which isn't a bad choice, as it's one of the most successful video games of all time. When it comes to theming, Wild West Wins has it nailed. When it comes to content, the story may be a little different. Read on to find out more.
Wild West Wins Welcome Bonus
The welcome promotion at Wild West Wins is twofold. The first part of it is a no-deposit welcome promotion, offering twenty free spins on the Cowboys Gold online slots game. The second part is up to five hundred free spins on Mustang Gold, awarded via the luck of the draw when a player makes their first deposit of £10 or more. We applaud the choices of slots attached to the promotions as they fit the theme of the casino perfectly, but we're far less happy about the terms and conditions. As you'll already know if you read our descriptions of the Wild West Wins sister sites above, every casino on this network imposes an x65 wagering requirement against bonus funds. It's far too high and spoils the bonuses. On top of that, you might be awarded far less than 500 free spins when you open the welcome bonus "loot chest" and end up with something that barely justifies the £10 spend instead.
Ongoing Offers
The VIP reward scheme at Wild West Wins is based on collecting trophies. In simple terms, the more trophies you collect, the more rewards you'll receive. There are two hundred trophies hidden around the Wild West Wins casino site. Some of them can be unlocked via obvious routes, for example, making a large deposit or playing a new type of casino game. You might have to work a little harder to find others. Each time twenty trophies are collected, players go from the VIP level they're on to the next level up. Every time that happens, they get another chance to spin the Wild West Wins "Mega Reel" and collect more free spins, plus other rewards. Those who collect all 200 trophies join the "200 Club," where bespoke, tailored promotions are available.
Several smaller promotions are also available at Wild West Wins. They're often seasonal, so they might be there one week and gone the next. However, there are recurring themes. Some of the promotions will pay out Amazon vouchers, whereas others pay out vouchers for Just Eat. Others offer extra free spins or matched deposit bonus offers on specific days of the week. If you're motivated by bonuses, you ought to be able to find at least one to play with every time you log into Wild West Wins.
Top Games at Wild West Wins
We noted several times while looking at the Wild West Wins sister sites that there's a lot of repeated content across the casinos. No content is repeated more often than the games portfolios, which are identical. There are bingo games, roulette wheels, table games and slots to play with at Wild West Wins, just as there are at all of the sites on the Jumpman casino network, but they're the same games listed in the same order. Whether you choose to play at Wild West Wins or one of its sister sites, these are the top slots you're likely to see. 
Diamond King Gold: SpinPlay Games isn't one of the biggest providers in the iGaming industry, but they caught the eye of many a player when they released Diamond King Gold in August 2022. With an RTP of 96.44% and high volatility, it might be one of the high rollers and those who have plenty of bankroll to burn. The slot's multiple bonus features include frames on the reels that upgrade symbols and provide them with multipliers, further symbol upgrades during free spins, and a prize-picker game that can award x5000 your stake as a spot prize. 
Big Egyptian Fortune: Inspired Gaming took a risk when they released this slot in May 2022 because the market for Egyptian-themed slots is so saturated that it's hard for any new entries to make an impression. This one has, which tells us that it has to be good. We suspect that a lot of the slot's popularity is tied up with the random cash rewards that are dished out during free spins. The free spins feature doesn't have a defined expiry and can theoretically go on forever so long as you keep winning. RTP is low at 94.8%, though, and paired with above-average volatility, that could be a problem. 
Rainbow Riches Pick 'N' Mix: The most popular of all the Rainbow Riches slots by Barcrest is the original. Rainbow Riches Pick 'N' Mix is in second place, and we're not surprised by that at all. This is the entry in the Irish-themed online slots series that puts players in control. There are five bonus options to choose from, and any three can be in play at any one time. If you're struggling to trigger one of them or you've had your fill of it, swap it out for another. RTP is 96%, with average volatility.
Customer Service
We could be churlish and say there's no such thing as customer service at Wild West Wins, but that's not quite true. There are customer services, but they're terrible. The only way to contact the casino is through email ([email protected]), and anyone who does so is warned that they face a wait of two working days for a response. Not having live chat support as a bare minimum is unforgivable in the modern era of online casinos, and yet Jumpman Gaming doesn't provide anything other than email support at any of its casinos. The casino's FAQ is extensive so you'll find answers to common questions in there, but there's no substitute for being able to speak to somebody.
Deposits and Withdrawals
Wild West Wins isn't much better with withdrawals than it is with general customer service. Making deposits isn't a problem – you can use Visa, Mastercard Debit, Maestro, PayPal, Paysafe voucher cards, Neteller and Skrill. You can even pay by mobile phone if your network lets you. Getting money out, on the other hand, is an issue. Only debit cards and PayPal are approved for withdrawals (other e-wallets don't work for withdrawals, and we have no idea why). Requesting a withdrawal triggers an automatic three-day processing period at Wild West Wins, followed by a further 2-3 working days to get the money into your account. That's a wait of 5-6 working days, no matter what method you use. Given that there's no reason why PayPal withdrawals shouldn't be instant, it's absurdly slow.
Wild West Wins – The Verdict
We like the theme of Wild West Wins, and that's the best thing we can say about it. We'll also concede that the casino's portfolio contains plenty of variety and depth. However, we can't possibly recommend playing at a casino that doesn't have proper customer service, imposes x65 wagering requirements, and keeps you waiting a full week for a PayPal withdrawal. So many casinos operate at such a higher standard that there's simply no way to justify playing here.
What are players saying about Wild West Wins?
Here are our condensed / reader's digest summaries of recent player reviews of Wild West Wins.
13-Nov-2023 by Aleksandar:
At Wild West Wins, I have over £200 but can't withdraw it. Despite passing ID checks, they demanded another deposit before allowing me to withdraw. This feels like a scam, and it's distressing considering the serious impact of gambling on my mental health. – source: Trustpilot
12-Nov-2023 by Chris:
Wild West Wins acts like a bank for losers. You can deposit but can't withdraw. They're a massive cash cow, contributing to gambling problems by taking advantage without any consideration for players. – source: Trustpilot
06-Nov-2023 by Darren:
I have £700 in my Wild West Wins account, paid through my mobile phone bill app. I can't get it out. These people need to be held accountable. They must pay their customers, considering the severe consequences of gambling addiction. – source: Trustpilot
24-Oct-2023 by Julie:
Wild West Wins is absolutely terrible. They take your deposit but then claim ID verification failed, preventing withdrawals. There's no one to contact except via email, which only yields repetitive responses. Complete con artists. – source: Trustpilot
22-Sept-2023 by Ryan:
Don't use Wild West Wins. They accepted my deposit but now refuse to accept my ID for withdrawals. Emails go unanswered. – source: Trustpilot
13-Jul-2023 by Mr Bailey:
I'm shocked by Wild West Wins' policy. My withdrawals have been rejected four times. They insist on a deposit before I can withdraw my own money. It's incredibly frustrating. – source: Trustpilot
10-Jul-2023 by Joe:
Wild West Wins is a scam. They don't ask for ID to deposit or play, but block withdrawals until ID is provided. They also charge £2.50 for withdrawals. Even after ID verification, they refused to release my money. I've made a formal complaint. Avoid this site. – source: Trustpilot
22-Jun-2023 by Dean:
Don't bother with Wild West Wins. They have mostly negative reviews, as you can see. It's a big con, and they will rob you. Not genuine at all. – source: Trustpilot
21-Jun-2023 by Jamie:
Wild West Wins is an awful site. They refuse to pay out winnings. – source: Trustpilot
16-Apr-2023 by Jeff:
Wild West Wins displays disgusting behaviour even for a gambling site. They refuse withdrawals until verification and, even then charge a fee, making the verification process almost impossible. I feel robbed by their actions. Stay away from them. – source: Trustpilot