William Hill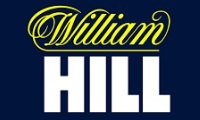 William Hill sister sites include William Hill Vegas, 888 Casino, Mr Green and more.
William Hill is operated by WHG (International) Limited of 6/1 Waterport Place, Gibraltar, GX11 1AA.
Sites like William Hill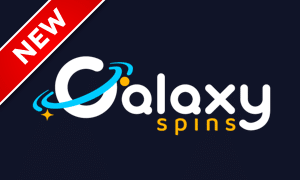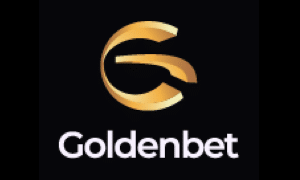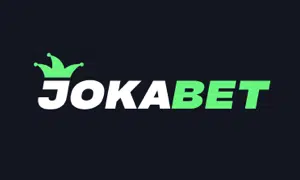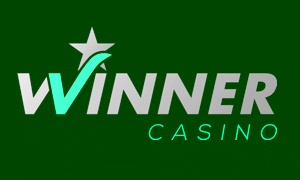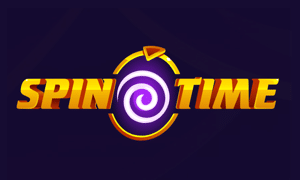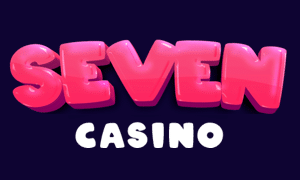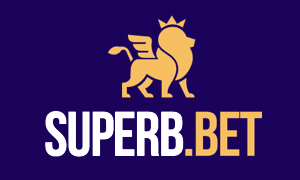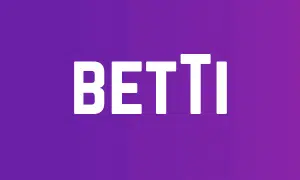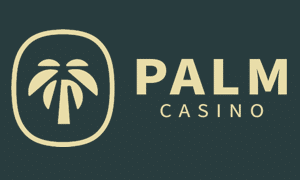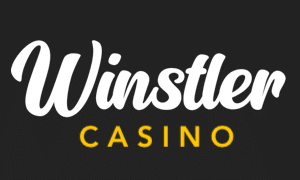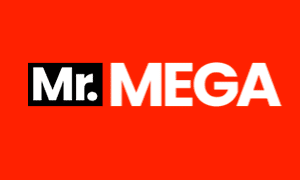 William Hill Sister Sites 2023
William Hill Vegas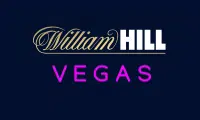 The most important of the William Hill sister sites is actually part of the main William Hill website. It's William Hill Vegas, which has taken the place of the original William Hill Casino. There was once a standalone William Hill Casino page that offered slots and casino games under the William Hill name, while the main site stuck to accepting bets on sports. In 2020, William Hill decided there was no longer any value in that approach and shut that incarnation of William Hill Casino down. At almost the same moment, William Hill Vegas was born. Everything that was once offered by William Hill Casino is now offered by William Hill Vegas. That includes a limited range of exclusive slots, some live board games, and all the live casino action you can handle. By creating William Hill Vegas, William Hill has shown sometimes you really can teach an old dog new tricks. William Hill Vegas is a perfect comparable for the main William Hill brand because although it shares the same branding, it highlights its differences with its switched-up colour scheme and extended range of products.
William Hill Casino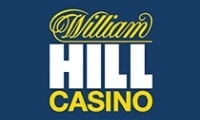 We just mentioned that William Hill shut William Hill Casino down some time ago. Why, then, is William Hill Casino still included in our list of William Hill sister sites? The answer is that William Hill Casino didn't truly die – it just got absorbed. The standalone website is gone, but there's now an entire William Hill Casino section enveloped within the main William Hill website. It's similar in some ways to William Hill Vegas, but it has a different layout, different colour scheme, and a few different casino games. In truth, it's probably more comparable to William Hill Vegas than it is to the "proper" William Hill brand. The William Hill Casino of today is effectively a condensed version of the larger site that came before it. It contains a little over 200 slots, plus connections to live dealer games and special jackpot features, plus some promotions that you won't find if you come into the site via the William Hill Vegas route. It doesn't have any game shows – that's part of what makes it different to William Hill Vegas – but it does contain an extensive range of card games and regularly receives new slots from world-leading developers while they're still hot off the press.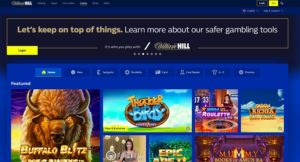 Mr Green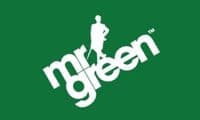 It's been a wild few years for Mr Green Casino. You only have to go back to 2019 to find Mr Green operating as an independent website under the whole ownership of Mr Green Limited. It's a brand with a Swedish history and three Swedish founders, but this is the only one of the casino brands owned by the Swedish trio to move to the UK and find an audience here. Thousands of UK-based players are familiar with both the brand and its impeccably well-dressed mascot character. Mr Green Limited still exists, so Mr Green Casino still retains a degree of independence – but it's no longer truly alone in the world. In 2020, an acquisition deal saw WHG (International) Limited take ownership of Mr Green Limited and bring the smaller company in-house. That's what made Mr Green Casino a William Hill sister site. Just as Mr Green was adjusting to its new surroundings, the all-powerful 888 Group swept in and bought William Hill in 2021. That now makes Mr Green Limited a company within a company within an even larger company. It's a long way down the pecking order, and it remains to be seen how this affects Mr Green's standing as a big casino brand. For now, though, it retains its popularity despite being shorn of its sportsbook in favour of focusing on casino games. We suppose we'd say that the biggest difference between William Hill and Mr Green is that Mr Green is now three rungs down the scale of importance within its parent company, whereas William Hill is still a "prestige" brand, but Mr Green and William Hill are still comparable because there's so much crossover in their product ranges.
888 Casino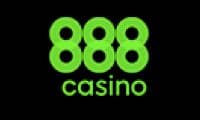 Including 888 Casino in this list of Willliam Hill sister sites is likely to be controversial to some people, but we explained our reasons above. All of the assets of William Hill – save for those in the United States of America – now belong to the 888 Group. That means that there's a relationship between the 888 Group's casinos and WHG (International) Limited's casinos, even if that relationship is quite a distant one. That makes 888 Casino a William Hill sister site, even if neither brand acknowledges it as such. We can't imagine that 888 Casino needs much in the way of introduction to any of you. It's one of the largest casino sites in the world, operated by one of the largest casino network companies in the world. Whether through direct ownership or via a white label, 888 has a portfolio of over 200 active casinos. 888 Casino remains the flagship casino site, though, and it always will. It's one of the most high-profile, popular, and well-stocked casino sites available to players in the UK – and that alone ought to make it worth a visit if you've never checked it out before. In a lot of ways 888 Casino and William Hill couldn't be more different – 888 Casino is so much more showy and modern than William Hill – but they're still comparable when you look beneath 888 Casino's shiny wrapping and pay closer attention to the products on offer there.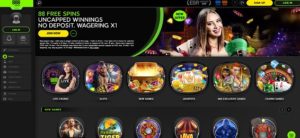 Can William Hill Be Trusted?

★★★★★
William Hill is a 3-star trusted casino.
1. UKGC License

William Hill is covered by the licence that its parent company WHG (International) Limited holds with the UK Gambling Commission.

2. UKGC Fines

In March 2023, the UK Gambling Commission concluded a review of WHG (International) Limited. The regulator found serious failings in the company's execution of its anti-money laundering and safer gambling responsibilities. WHG paid £12.5m in lieu of a formal penalty, divested itself of £284,361, and accepted a variation of its licence.

3. Customer Service

The only way to contact customer support at William Hill is via live chat or Twitter/X.com.

4. Trustpilot Score

After over 5200 reviews, William Hill is rated at 1.9 out of 5 at Trustpilot. This is considerably below average for a betting site.

5. Company Location

WHG (International) Limited is based on the Rock of Gibraltar.

6. Visible T&C's

Terms and conditions are listed with their associated promotions at William Hill.

7. Social Media Presence

William Hill uses Twitter/X to provide customer support. The company also maintains an official Facebook presence, although it isn't linked to the website.

8. Number of Sister Sites

The family of William Hill sister sites only truly includes William Hill Vegas, William Hill Casino, and Mr Green, but it's connected to the wider family of the 888 Group.

9. Games portfolio

There are around 500 games in total at William Hill, and they're split across the various brands. The focus is on quality rather than quantity.

10. Gamstop links

No matter which part of the William Hill website you're using, you'll see the Gamstop logo at the bottom of the page.

Overall SCORE >

★★★

★★ – 3/5 Stars
William Hill Review 2023
William Hill has been involved in the UK gambling scene as a business since 1934, but William Hill, the individual, was taking bets long before that. He used to ride on his bicycle around his home town taking bets on dog races. From those humble beginnings, he opened a store and then a series of stores. He was an ambitious man, but even he would probably be staggered to see the billion-pound-plus company that WHG (International) is today. Never mind the history, though – does William Hill still have what it takes to compete with the very best in the market today? Here's our thoughts on the matter.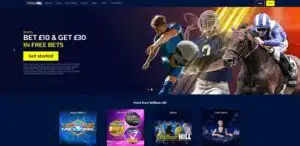 William Hill Welcome Offer
There was a time when William Hill offered multiple welcome promotions, with a different welcome available in each different sub-section of the William Hill website. It was a little confusing, so we're glad that whoever decides upon promotions at William Hill has decided to simplify things a little. There are now just two welcome promotions available here – one for sports betting, and one for those who want to enter William Hill Vegas and play casino games. We're going to start with the sports betting welcome promotion because sports betting is what 99% of people come to William Hill for.
If it's your first time betting on sports at William Hill, you can claim a £30 sports betting bonus by depositing and staking £10 and using the code R30. The qualifying bet must be placed on an event with odds of 1/2 as a minimum, and the bets (delivered as three free £10 bets) will be credited to your account immediately after your qualifying bet is settled. However, the bets will expire in thirty days if they aren't used.
Over on the casino side of things, William Hill offers one hundred bonus spins to everybody who deposits and stakes £10 on the WH Gold Blitz slots game. Again, the spins will be credited automatically as soon as the qualifying stake has been placed. The spins can only be used on selected slots, and come without wagering requirements attached to them, which is good news. However, not everything about the promotion is good news – there's a cap of £30 on winnings from the bonus spins.
Monthly Promotions at William Hill
William Hill doesn't go big on promotions. There's no sign of a VIP program or similar reward scheme at the site, for example, and any other promotions that do show up tend to be brief and specific. That makes it difficult to write about them here, as several of them could be gone by tomorrow or next week.
You'll see different promotions depending on which part of the William Hill site you're using. Go to William Hill Vegas, for example, and you might see tournaments offering free spins on specific online slots. Go to the sports betting section of the site, and you might be offered unique betting combinations for enhanced prizes.
There are two ongoing promotions at William Hill which appear to have a longer shelf life than all the others. One is "Strike Gold." The "Strike Gold" pop-up could appear on any spin during any online slots game. If it does, you're guaranteed to have won a cash prize. William Hill claims to be offering thousands of cash prizes, ranging in size from the insignificantly low to a maximum of £5,000.
The other heavily-promoted ongoing promotion is "The Bonus Drop," which is a site-specific game that all William Hill members are free to play once per day. The game involves dropping a disc symbol into a drop chute, where it can land on "win," "no win," or "retry." You can guess what "retry" and "no win" mean, but if you land on "win," you'll win one of a free spins bonus, a live casino bonus, or an instant cash prize.
Pros and Cons – What Are The Benefits Of Playing At William Hill?
One of the biggest benefits of using William Hill betting products is the brand itself. This is William Hill. It's one of the biggest, oldest, and most respected casino and gambling companies in the world. It's a huge deal, and it's considered to be trustworthy. If you play with William Hill, you can be fairly sure you're going to be treated fairly. Another reason to play here is the variety. William Hill has changed with the times and offers at least a few options for every type of player. You can play bingo or poker with William Hill if you want. You can bet on sports, hang out in the live casino, or spin slots. The choice is yours.
While there are plenty of upsides to playing at William Hill, there are also drawbacks. One of them is customer service. William Hill is a company so large that it has offices all over the world. That should mean that there's always someone available to answer the phone, and yet there isn't. Depth is also, surprisingly, a William Hill weakness. We'd expect a casino of William Hill's size to have thousands of slots and games available, but William Hill's portfolio is only in the hundreds. We said there are options for everybody, and we stand by that comment, but there may only be one or two options if you have niche tastes.
Featured Slots and Casino Games
Picking featured games at William Hill is difficult because of the multiple faces of the website. Should we prioritise the sports section? The live casino? The relatively recently added bingo section? There are different focuses within all of them. We know that most of you are here for online slots, though, so we'll go with that as our frame of reference. 
The slot that's currently getting the most promotion at William Hill is Fishin' Frenzy Megaways. Blueprint Gaming has taken what was already a massively popular online slots game and stretched it over the Megaways skeleton to make it even bigger and even more volatile than it already was. You still need to land a fisherman and some fish on the same spin to claim prizes, but now you can do that with 15,625 ways to win and a maximum return of x10,000 against your stake. The combination of free spins and cash collect symbols can be potent here, with an RTP of 95.02%. 
We guess that players at William Hill have a taste for Megaways slots because Buffalo Blitz Megaways is another of the casino's most popular slots. Just as Blueprint gave "the Megaways treatment" to one of its classic range, Playtech takes Buffalo Blitz and gives it the same treatment here. They've gone the whole hog (or buffalo) with the Megaways mechanic, though, including the full platform of 117,649 ways to win. Wilds land with multipliers attached to them, avalanche wins are in play at all times, there's a prize picker bonus – there's almost too much going on in this slot to keep track of, with 96.29% RTP and very high volatility. 
Thunder Birds Power Zones is made by Ash Gaming and is exclusive to the William Hill sister sites range. This is a Cluster Pays slot and very clearly aimed at people who enjoyed Flappy Bird and Angry Birds. It's cute, cartoonish, and stuffed full of bonus features. The random multiplier inside the free spins feature can go as high as x1000 for the luckiest players, capped at a max win of x9000 against your stake. RTP is 96.42%, but this is yet another massively volatile slot. 
At the risk of repeating ourselves, William Hill does everything. Look to the top menu, and you'll easily find your way to the sportsbook, "Vegas," poker, bingo, and live dealer sections if slots aren't enough for you. 
Deposits and Withdrawal Methods
The range of deposit and withdrawal methods open to players at William Hill is pretty much what you'd expect from a casino of this standing. Debit cards are obviously accepted for deposit or withdrawal, and process withdrawals between one and three days. PayPal withdrawals are processed within a single day and are instant whenever possible. Apple Pay is also available for players in the UK only but takes between 3-5 days to process withdrawals, so there's no real reason you'd want to use it. You can use bank transfers if you wish, but that might also take 3-5 days to reach you.
The fastest way to get money in or out of a William Hill account is to visit a William Hill shop, where transactions are instant. Paysafe voucher cards are accepted as a method of deposit but not withdrawal. William Hill used to accept Skrill and Neteller e-wallets but has withdrawn the service from UK customers for reasons unknown.
Customer Support and Licensing
William Hill is one of only a handful of online casinos that has three licenses with three respected authorities. It's covered by the UK Gambling Commission, the Gibraltar Gambling Commissioner, and the Malta Gaming Authority.
If players need customer services, the only routes open to them are live chat, email, or attempting to contact the company on Twitter/X. Of the three, we understand that live chat is the fastest way to get your issue resolved, but the availability of agents cannot be guaranteed. This is definitely something that William Hill can and should improve.
William Hill – The Verdict
William Hill hasn't spent the past few years resting on its laurels. It's kept up with the changing direction of the online gambling industry and tried to add everything that players want from it. If it's possible to place a bet on something in the UK, it's likely that the bet can be placed with William Hill. In the process of chasing everything at once, though, William Hill may have spread itself a little thin. The gaming portfolio isn't as deep as one would expect of a massive company like this, and customer service options and availability are issues. With the company now under the control of the 888 Group, the next few years could see more changes happening at William Hill than at any point in the past two decades. Whether those changes will be for better or for worse, we don't know, but as of right now, William Hill can still be trusted with your money.
What are players saying about William Hill?
Here are our condensed / readers digest summaries of recent player reviews of William Hill. They come from people who have genuinely used William Hill's products and reflect their experiences of the product's performance, strengths, and weaknesses.
24-Oct-2023 by David:
William Hill closed my account after I won a small amount. I've sent all the required documents and spent hours in chat rooms. They've even removed all sports and gaming concessions from my account. I won't stop until I get what's owed to me. – source: Trustpilot
24-Oct-2023 by James:
The slots at William Hill are a joke. It's impossible to win even 10p. They don't respond to reviews and should have lost their gambling license instead of the big fine they got. – source: Trustpilot
24-Oct-2023 by Phil:
They've removed Best Odds Guaranteed on UK horse racing. There are better sites out there. – source: Trustpilot
24-Oct-2023 by Char:
Terrible customer service since being bought by 888. The site crashed at the end of a feature win and are now ignoring me. Avoid this casino. – source: Trustpilot
24-Oct-2023 by Lee:
I requested a call to reopen my account after self-exclusion. It's been eight days, and no call. Their chat support is useless. – source: Trustpilot
24-Oct-2023 by Paul:
They'll take every penny you put in. If you complain, they just close your account. I'm going to expose them on TikTok. – source: Trustpilot
23-Oct-2023 by Martyn:
They removed all sports and gaming concessions from my account after I won using their freebies. Their customer service is poor, and I'll be closing my account. – source: Trustpilot
23-Oct-2023 by Adamski:
Playing their slots is pointless. I haven't won anything significant in years. – source: Trustpilot
23-Oct-2023 by Lee:
The cash-out function is often suspended. I'm looking for a new site, as this one will be closed down soon. I have no doubt. – source: Trustpilot
23-Oct-2023 by Macca:
This site is awful. They routinely withdraw the cash-out function and no longer offer the best odds guarantee. I'm done with them. – source: Trustpilot
William Hill Sponsorship Information
The senior sponsorship manager at William Hill, Simon Cleaver, has been kept pretty busy over the years by securing some major international sponsorship deals. In July 2021, it was announced that William Hill became the official title sponsor of Racing League, which is the UK's first team-based horse racing championship competition. Through the sponsorship, both parties sought to revive public interest in heritage sports, as part of the deal, William Hill secured naming rights, which included the naming rights at each of the four racecourses in Doncaster, Royal Windsor, Newcastle and Lingfield Park. The inaugural event took place on July 29th, 2021 at Newcastle Racecourse, and the entire event ran over 6 weeks. For the winners at the end, there were huge cash prizes up for grabs; a prize pool of $2.5 million was guaranteed by the competition organizer, and there was $275,245 up for grabs for the jockeys eligible for race day bonuses. Additionally, William Hill posted ante-post prices for each of the 12 teams and sponsored over $200k of the bonus. In a press release shortly after William Hill became the title sponsor of Racing League, the head of sponsorship reminded their fans and players that horseracing has always been a part of their DNA and expressed his excitement in being part of something progressively major with Racing League. Other sponsors of Racing League included GOAT Agency, Swish, Talk Sport, el Toro and ODDSbible.
In June 2021, William Hill Became an International Content Leader via their partnership with the content platform, Contentstack, which is just part of their bid to become an internationally diverse and digitally led company. For the players, this meant a revamped platform filled with fresh content and operated by a cutting-edge management system. Many businesses came up with how to move their businesses online in 2020 and 2021, it is safe to say that William Hill was at the vanguard of digital change. Their affiliation and partnership with Contentstack proves their commitment to creating truly enjoyable online experiences for their players. A major part of this was the personalisation of the customer experience.
Historically, William Hill's sponsorships have always impressed. Potentially one of the biggest sponsorship deals ever struck by the internationally renowned casino was the one between them and the FA Cup in 2014. The two-and-a-half-year sponsorship most notably ran through the 2014 FA Cup and the 2014 FIFA World Cup.
William Hill Adverts
Even if you have been living under a rock in the UK, it is unlikely that you have missed all of William Hill's casino and sportsbook ads.
One of their most popular ads was the "its who you play with ad" which showed the social aspect to sports betting online to quash the idea that online betting is isolating. It proved otherwise by showing friends texting and talking about the bets they are placing and engaging in what can only be described as "sports betting banter". When the wins rolled in, the ad ended on the people celebrating in barber shops amongst their friends and with their absent friends via text after using the William Hill app.
Another notable ad from William Hill was their Brotherhood advert which started to air before the 2021 World Cup. It showed men giddily getting together around the app, heading to matches together or watching the games in the pub. Once again, they used the barbershop setting (losing points for originality) amongst many other shots of sports bonding in pubs and restaurants. The ad was released in 2021 to raise spirits and celebrate the summer of football love and it featured an alternative take on the Neil Diamond love it or loathe it classic, "Sweet Caroline."
William Hill on Social Media
William Hill have multiple accounts on Twitter, there is the main page, the US page, the racing page, and the page that is exclusively reserved for customer support. On their main page that has been live since 2008, they are just shy of a quarter of a million followers. Mostly, William Hill's tweets revolve around football news and announcements; and there is always plenty of room for discussion in the comments. However, William Hill does take a time-out from being a sports media pundit to advocate for responsible gambling. One of their recent short videos which also used the Sweet Caroline track urged their players to set session reminders to track time on the site and how much has been wagered.
William Hill Parent Company
Today, William Hill is a massive multi-brand international business. It all began in 1934, when William Hill – the man, not the brand – used his motorbike to get around Birmingham and take local bets. Even though William Hill like to pay homage to their roots and humble beginnings, they have also made their ambition to become one of the best digitally-led diverse gaming companies globally. If anyone is able to achieve that, it is William Hill with their high level of consumer trust and matchless global presence. William Hill hasn't outsourced the management of their casino, to this day, they are operated by WHG International Limited – although the 888 Group is now watching over them.