Wink Bingo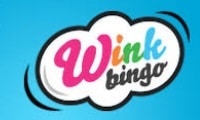 Wink Bingo is a Broadway bingo site. Wink Bingo sister sites include Posh Bingo, Dotty Bingo, Casino of Dreams, Scary Bingo, Easter Bingo and many more. 
Wink Bingo (winkbingo.com) is operated by Broadway Gaming Limited of 16-20 Hospitality House, Cumberland Street South, Dublin, D027 097, Ireland.
Sites like Wink Bingo







Featured Wink Bingo Sister Sites 2022
Casino Of Dreams
Casino of Dreams is an original Broadway Gaming casino, which isn't something we're going to say about very many of the casino and bingo sites on this list. Almost all of them are former 888 bingo sites, but they found their way to Broadway Gaming in 2022 after a multi-million-pound acquisition. Casino of Dreams was already here when they arrived. It's one of the longest-standing casinos on the Broadway Gaming network and, as its name suggests, tries very hard to be the casino of your dreams. It probably falls a little short of that ambition, but it's still a competently-executed casino site with plenty going for it. Broadway Gaming doesn't specialise in online slots sites, so the fact that Casino of Dreams exists at all is a deviation from the norm for the company. You'll find slots and games from three well-known providers here; Pragmatic Play, Microgaming, and Eyecon. That means there's a lot missing from the gaming library at Casino of Dreams, but you'd be surprised by how many of the best-loved and most-played casino games in the UK come from those three providers. Casino of Dreams probably isn't in danger of becoming your new favourite casino site, but it's still somewhere you can have a blast so long as you're not looking for live dealer games and you're happy with a limited range.
Red Bus Bingo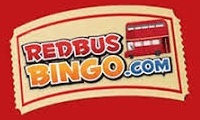 If you asked somebody to think of stereotypical images of the British Isles, it wouldn't be long before they started talking about black taxis and big red buses. That's the basic inspiration for this Broadway Gaming bingo site. It's an all-British site providing all-British games to UK players. It's also one of the former 888 bingo sites we mentioned a moment ago, and in truth, it hadn't had much attention from 888 for several years before it found its way to Broadway. While most of the big-name bingo sites in the UK started offering online slots and other types of casino entertainment a long time ago, Red Bus Bingo hasn't jumped on the bandwagon. It's still a bingo-only site, and even by that measure, it's quite a reserved one. There are only a handful of bingo rooms open to players at Red Bus Bingo, but if the site has one thing going for it, it's the fact that some of those bingo rooms are hooked up to substantial progressive jackpots. The chances of any player landing a progressive jackpot at any time aren't great, but it gives you something else to play for while you're dealing with the otherwise-featureless bingo rooms. Red Bus Bingo is undoubtedly quite a long way behind the times when it comes to presentation, but its rustic charm is precisely what a lot of players like about it.
Fancy Bingo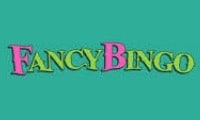 Should "Fancy Bingo" have a question mark at the end of its name? Is it a question, as in "do you fancy playing bingo," or is it a fancy bingo site? These questions probably didn't cross the minds of the people who designed this ex-888 bingo site, and they probably don't matter all that much to Broadway Gaming now that this is a Broadway bingo site, either. If it's supposed to be a fancy bingo site, it doesn't quite meet the standard. It's above the level of Red Bus Bingo in that it looks a lot more modern, and there are far more games to play, but the design of Fancy Bingo is still a little drab. Looks aren't everything, though, and the site's motto "play small, win big" is a reminder that you don't have to spend a fortune on bingo tickets to walk away with a big prize. All you have to be is lucky, and you have as much chance of getting lucky at Fancy Bingo as you do at any of the other Wink Bingo sister sites. Keep an eye on the timers attached to the bingo rooms in the middle of the homepage if you want to know when the next game starts and how many people are playing it – all the information you need is right there waiting for you. The biggest cash prizes at Fancy Bingo are available on Fridays, and there are slots to keep you interested while you're waiting for the right room.
Lucky247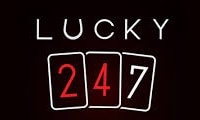 We're back to the original Broadway Gaming casinos now. Lucky247 was on the Broadway Gaming Limited network long before the 888 bingo sites arrived on it, so as far as recent history goes, this is one of the newer Wink Bingo sister sites. The two sites haven't been acquainted for long, and they don't have much in common. We've already said that Broadway doesn't really specialise in online casino sites, and Lucky247 is proof of that. There's nothing glaringly wrong with the way the site has been put together, but there's nothing that makes you sit up and pay attention to it either. Casino of Dreams isn't the most eye-catching online slots site we've ever seen, but it has Lucky247 beaten hands down when it comes to design. From the basic logo to the black background, everything at Lucky247 is just a little too simple and plain to give gamers a sense of excitement when they land on its homepage. Given that the range of slots and games that you'll find at Lucky247 is the same as the range at Casino of Dreams, there's very little reason to play here rather than there unless, for some reason, you're done with Casino of Dreams, and you're looking for the next best option. Lucky247 looks like a casino that offers an average amount of fun, and that's not a look that any casino should go for.
Season Bingo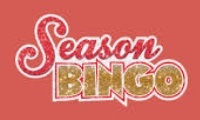 Season Bingo has been one of the Wink Bingo sister sites since long before the two sites were Broadway bingo sites. This is yet another of the bingo casinos that landed on the Broadway network as part of the 2022 takeover, which is a reminder of how many websites were involved in that big-money deal. If we had to compare Season Bingo to any of the sites we've looked at already on this list, we'd go with Red Bus Bingo. It has a similar layout, and it looks almost as dated, but there's just enough additional content here for us to say that Season Bingo is a more attractive place to play than Red Bus Bingo. There are more bingo games and rooms for a start, and if you're a dedicated bingo player, that's probably the only factor you care about. Golden Grimoire is listed as the most recent addition to the limited range of online slots at Season Bingo, which is a sign that the gaming library hasn't been updated for a little while, but at least it has online slots. Red Bus Bingo can't even offer us that. Season Bingo is definitely a step or two behind Fancy Bingo when it comes to quality, and the Christmas-all-year theme is likely to be off-putting for a few players, too. All things taken into account, there are definitely better Broadway Gaming bingo sites in the family than this.
Costa Bingo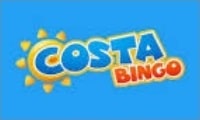 Back when the majority of these sites were 888 bingo sites, Wink Bingo and Costa Bingo were at the top of the range behind the 888-branded sites. Costa Bingo might be one of the Wink Bingo sister sites, but it's also one of its fiercest rivals. That hasn't changed since they both became Broadway bingo sites. Costa Bingo tells us that it's our "online funshine destination" and backs that up with some hard-hitting information, like the fact that Costa Bingo has almost one million registered players and has been advertised on UK television. Given how many casino and bingo brands advertise on UK television, that boast might not be quite the flex that Costa Bingo thinks it is. Nevertheless, this is a big-time bingo site that stands out from the crowd because of its summer holiday theme and exclusive bingo rooms. You might not always win in the "Costa Babes" or "Bucket n' Spade" rooms, but you can at least enjoy an experience inside them that you won't find anywhere else. Costa Bingo doesn't exactly make a big deal out of the fact that it also has a fairly well-stocked online slots library, but you'll find it if you keep scrolling down past the bingo rooms. All of the previous day's big winners are also listed down there in case you're in need of extra motivation.
Spy Bingo
Spy Bingo is a name that you can do a lot with if you're creating a themed bingo site. The spy genre is popular among TV and movie fans, and some of those viewers would love to play at a casino or bingo site that used the theme. Unfortunately, you won't find any hint of spy activity or theming here apart from the site's logo. When this was an 888 bingo site, whoever built it either got bored halfway through or decided that the logo was sufficient. In every way apart from that, this is a generic bingo site that offers all the same rooms you'll find at the other Wink Bingo sister sites. Wink Bingo does a better job of presenting the rooms than Spy Bingo does, so there's little reason to move from Wink Bingo to Spy Bingo unless you like the sound of Spy Bingo's occasional promotions. It's not all doom and gloom, though – now that Spy Bingo is a Broadway Gaming bingo site, it might get some much-needed attention from a web designer and perhaps even a full relaunch. It wouldn't take much more than a new theme and an exclusive bingo room or two to make this into an "event" bingo site, so it could become a real asset to its owners a little further down the line.
Butlers Bingo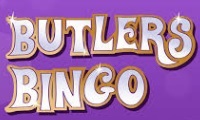 There were other Broadway bingo sites before the arrival of all the 888 bingo sites, but Butlers Bingo was "the" Broadway bingo site. It's the first casino, bingo, or gaming site that Broadway Gaming ever launched, with a history that goes back to 2010. That's the reason that Broadway Gaming has long considered Butlers Bingo to be its flagship, but we suspect that's about to change. Now that Butlers Bingo is one of the Wink Bingo sister sites, it's difficult to look at it objectively and treat it as a bigger deal than Wink Bingo. Wink is simply far more popular and, if we're going to be brutally honest about it, far better looking. Having said all that, we suspect that Butlers Bingo's many loyal players would disagree. It's rare for a casino or gambling site to have a positive score and reputation with independent review sites like Trustpilot, but Butlers Bingo does. Most of the players who play at this site love it, and the friendly chat hosts inside the bingo rooms are spoken of in warm, fond terms. Butlers Bingo might not be a visual delight, but it has a friendly atmosphere and some neat exclusive features, so for a lot of players, that's the decisive factor when choosing a site to play on. It might never become as popular as Wink Bingo, but so long as it stays at its current level, it will do just fine.
Tasty Bingo
Tasty Bingo was launched in 2010, and as the name suggests, the site is deliciously designed for a tasty experience in bingo. It comes complete with sweet treats and a big buffet of rewards scattered across the whole online casino. Tasty Bingo has a user-friendly interface when it comes to mobile applications and should be fully accessible at any time and anywhere. The welcome offer of this casino site allows new players to get a 200% bingo bonus for a minimum deposit of £10. The site provides a variety of payment options such as Wire Transfer, Apple Pay, EntroPay and PayPal. For the providers list, the site is powered by Dragonfish. The company is thought to be one of the biggest game providers for bingo in the market right now.
Posh Bingo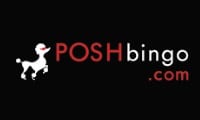 Posh Bingo is a stripped-back and minimally themed bingo website primarily aimed at female players. It prides itself on ease of use for newcomers. Posh Bingo is a Broadway bingo site but was launched in 2006 as an 888 bingo site. Banking at the site is supported by secure payment providers like such as Visa, Mastercard, EntroPay and Paypal with a minimum deposit of £10 that can return up to 250% bingo bonus as a welcome offer for new players. Posh Bingo is another Wink Bingo sister site that belongs to a long-ago era in terms of design. Not all of the Broadway Gaming casinos are of the same standard, and Posh Bingo definitely isn't one that belongs to the top end of the range, but if you like bingo and you don't want to be distracted by bells and whistles, you could see that as a positive.
More Broadway Gaming Bingo Sites
There are countless more casino network companies that make bingo websites, but it's a speciality of Broadway Gaming. Most of the sites are former 888 bingo sites, but they're all now united under one roof at Broadway. They have dozens of them. You'll find every single one of them listed on our Broadway Group Limited page, but if you've seen everything on the above list already, you may want to check out one of these as your next move:-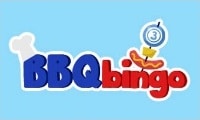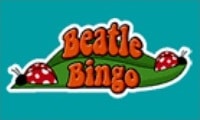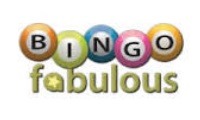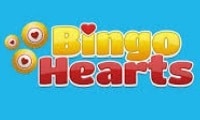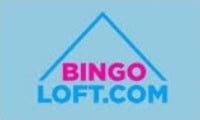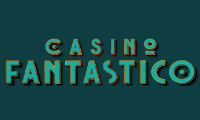 Can Wink Bingo Be Trusted?

★★★★★
Wink Bingo is a 4 Star trusted casino, here's why
1. Cookies popup

YES – As per requirements, Wink Bingo has a cookie notification that pops up when you land on the homepage. 

2. Mass Media Adverts

YES – Wink Bingo has been advertised extensively on television in the past, and has also sponsored high-profile television shows. 

3. Casino look and feel

GREAT – The casino's "girls mag" look and feel suits the theme perfectly, and looks fantastic. 

4. Trustpilot Score

AVERAGE – After over 350 reviews, Wink Bingo has an average rating of 3 out of 5. 

5. Payment Options

GOOD – In addition to debit cards, Wink Bingo allows payment via PayPal, Apple Pay, PaySafe cards, or over the phone. 

6. Help Options

OK – Customers can speak to Wink Bingo support staff via email or telephone, but there isn't a live chat option. 

7. Operator country

TRUSTED – Broadway Gaming Limited is based in the trusted location of Ireland. 

8. UKGC Records

CLEAN – Broadway Gaming has a clean license with the UK Gambling Commission under account number 39075.

9. Key Bonus Terms

GOOD – Bonus funds at Wink Bingo come with a maximum wagering requirement of x30, which is slightly below the industry average. 

10. Slot Developers

GOOD – Most major providers within the industry are represented at Wink Bingo, resulting in a collection of several hundred slots and casino games. 

Overall SCORE >

★★★★

★ – 4/5 Stars
Wink Bingo can be trusted.
What are players saying about Wink Bingo?
Here are our condensed / reader's digest summaries of recent player reviews of Wink Bingo.
03-Jan-2022 by Bexie:
The games are fun to play, but I'm still waiting for my winnings despite requesting a withdrawal four days ago. – source: TrustPilot
01-Jan-2022 by Heather:
It takes forever for your winnings to reach your account. I've played at other sites where withdrawals have been instant. – source: TrustPilot
22-Dec-2021 by Johnny:
I see people complaining about withdrawals. No, it isn't instant, but I got my last withdrawal in 48 hours and that isn't awful. If the site introduced instant withdrawals it would be second to none. – source: TrustPilot
21-Dec-2021 by Miss Jonga:
There's nothing worse than having to wait more than two days to get your winnings. It's annoying, and it's the biggest reason I don't like Wink all that much. Most sites it only takes two hours to get paid. – source: TrustPilot
22-Nov-2021 by Justine:
I don't play much, but I think the games are great. It's the withdrawal times that are a shame. The site says withdrawals take one working day but it always takes longer. – source: TrustPilot

24-Feb-2021 by Stewart:
This casino is not banned which I don't know the reason to. Last night I visited their site and tried my luck on some slots. It was a total waste of time. Wagering policies were not smooth at all. – source: TrustPilot
22-Feb-2021 by Danlela:
It was a brilliant adventure their, I must say that their slots were amazing and winning was real. Withdrawals were very quick. – source: TrustPilot
16-Feb-2021 by Carol:
If you're looking for some fun and winning's believe me this is not the place to be. Managed to win some slots but when I went to cashier for payout's his drawer was totally empty. – source: TrustPilot
12-Feb-2021 by Waldi:
The casino is great. Slot's were unique because they got some good collection of vintage and classic games. Bonus offers were quite legit. – source: TrustPilot
08-Feb-2021 by Matt:
They are totally scammer's, when I managed to win these looters didn't give me my winning money which is totally ridiculous Site experience is worse than all this. – source: TrustPilot
03-Feb-2021 by Ian:
One thing which I liked a lot about these casino's is winning odds at their slots, but the wagering policies were totally useless. Customer service was nice and depositing was easy. – source: AskGamblers
02-Feb-2021 by Michelle:
I love being at this casino because they take good care of their customer's. One thing which I didn't like was the rules and regulation's of wagering – source: AskGamblers
02-Feb-2021 by Phillip :
I enjoyed it a lot there, the games were pretty dope and the staff were awesome which I don't see a lot these days. Withdrawals were very smooth and deposit was easy. – source: AskGamblers
01-Feb-2021 by David:
Their site layout was very nice and games were easy to navigate which I haven't seen a lot. Payouts were very quick. – source: AskGamblers
24-Jan-2021 by Alex:
The site was too laggy bonus offer's were totally unreal, and withdrawals are too slow. With that, they don't have a good collection of games. I Will not recommend it to anyone. – source: AskGamblers
Wink Bingo Review 2022
Wink Bingo is a Broadway Gaming bingo and casino website that was established in 2008. It's grown substantially since then and currently hosts over 700 casino games. This bingo site supports one language (English) but accepts numerous world currencies. Those are the basic facts – now let's look at the details.
New Player 2022 Welcome Offer
Depositing £10 gets you £50 in bonus funds when you make your first deposit with Wink Bingo, but that figure can go higher if you're willing to deposit more. The offer is a 200% matched deposit bingo bonus and a 200% matched deposit games bonus, with a maximum value of £100 for each. You'll also receive fifty free spins into the bargain. Wagering requirements are x2 on bingo funds and x30 on games funds. 
Monthly Tournaments and Promotions
You won't find a long-term VIP reward program at Wink Bingo, but there are ongoing promotions and tournaments to partake in. Each day has "happy hours" with free spins to play for, and there are extra "shop coins" to play for on Wednesdays. The "shop" itself could be considered as a promotion, as coins earned by playing and depositing can be exchanged for free spins, cash, and other perks to be spent at the casino. 
The most substantial ongoing promotion at Wink Bingo is the daily cashback incentive, which allows players to claim back 3% of their total losses for the previous day so long as they log in the next day and claim it through the "My Wink" section.
Pros and Cons
The pros of playing at Wink Bingo include the relatively low wagering requirements, the massive and varied collection of casino games, and the fact that players can get some – but not a lot – of cashback on losses so long as they log in regularly. Just having the backing of Broadway Gaming could also be considered a pro as it's a massive company with a long track record of making and managing successful casino brands. 
Wink Bingo doesn't have many negative points. It's a well-put-together bingo site with friendly terms. It would perhaps benefit from a live chat facility for players who don't want to talk over the phone, though, and a more comprehensive way of rewarding long-term players wouldn't go amiss either. 
Featured Casino Games at Wink Bingo and Slots
The featured games at Wink Bingo are all bingo games, and we wouldn't expect anything less given the name of the site. The "Mystery Jackpot" bingo game is the most popular as of the time of writing. It's a 75 Ball Bingo game that's run several times per day and is popular with players. The featured bingo section on the homepage is live and will refresh several times per day depending on what's available. 
The slots selection at Wink Bingo shouldn't be overlooked. It's well-stocked, and the biggest games at the casino right now are Big Bass Bonanza, Starburst, and Eye of Horus. Big Bass Bonanza, a Pragmatic Play slot, is tied to the developer's "Drops and Wins" bonus feature. If you're interested in chasing big jackpots, the fishing-themed slot would be a great place to start. 
Starburst is a name that almost every slots player will have come across before, but if you've never played this space-themed NetEnt classic before, you should take it for a spin at least once to find out why it's so popular with players so many years after its release. Sticky wilds with respins are a basic bonus feature by modern standards, but no online slots game has ever executed the feature better than Starburst.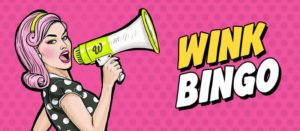 Deposits and Withdrawals
As we covered earlier, you can make deposits at Wink Bingo by phoning up and providing your debit card details. Alternatively you can input your debit card details into the site (including PaySafe cards), or use PayPal. Apple Pay is available through the mobile version of the website only. Wire transfers are only available as a withdrawal option. 
Withdrawals aren't lightning fast at Wink Bingo. The fastest method is PayPal, but even that takes four days as a minimum. If you request a wire transfer you might be left waiting for up to ten days. Debit card withdrawals fall between the two. 
Customer Support and Licensing
You can speak to staff at Wink Bingo over the phone, or you can deal with them via email if you have issues. 
Wink Bingo is a dual-licensed casino. It's covered by both the UK Gambling Commission and the Malta Gaming Authority via the licenses that Broadway Gaming holds with both entities. 
Verdict
Wink Bingo has won awards, and it's easy to see why. It's a casino with plenty of positives, and the few negatives that it has are only minor. If you love bingo, you'll love Wink Bingo. 
More On Wink Bingo
Wink Bingo was first created in 2008 and was later acquired by 888 Holdings PLC in 2009, after generating huge amounts of profit and players in its first couple of years as an active bingo site in the industry. In 2018, Wink Bingo relaunched with new branding and design to fit with more modern tastes and keep up with its competitors in the industry. The new style is pop-art themed and features lots of bright colours that are pleasing on the eye. The general target audience for Wink Bingo seems to be more of a feminine audience, not only with the design of the site and the colour scheme, but also the celebrities that have gotten involved with the site, as well as the certain TV sponsorships that were affiliated with the bingo site.
Wink Bingo also added a rewards system to go alongside the rebrand, which allows players to convert in-game loyalty points to bonus packages on the site that you can redeem from 'Wink's Shop' or even something better. With the rewards program, players can also redeem their game points for real-life shopping vouchers that can be used in many different high-street stores, such as Tesco, Amazon, or Argos. This is a very fun and unique feature and will definitely be appealing for most players as they will be able to save up their points and redeem them for something better than just more in-game money. Although the option to redeem points in the game is still there, it gives players the choice to decide where they would prefer to spend their loyalty points, and will definitely be a favourite for many players. The latest chapter in the Wink Bingo story is its 2022 acquisition by Broadway Gaming Limited, opening up a whole new frontier for the site.
Wink Bingo Sponsorships
In the past, Wink Bingo has sponsored many different TV shows, which is a common but brilliant way to advertise a site to people who may not know of its existence beforehand so long as there's a budget for it. Wink Bingo is no stranger to television advertising, and has sponsored a wide range of shows. These include Harry Hill's TV Burp, The Cube, All Star Family Fortunes, and The Only Way is Essex. All of these sponsorships happened between the years of 2008 and 2012. While the TV adverts were short in length, lasting only a few seconds, it was still clearly enough to solidify the popularity of Wink Bingo and allow it to grow into an extremely successful and popular online casino with a huge customer and player base.
Wink Bingo News and Awards
Wink Bingo has also performed well at the Which Bingo awards, on many different occasions. Impressively, for five consecutive years in a row, from 2017 to 2021, Wink Bingo received the award for Best Dragonfish Bingo Site. Managing to keep up this reputation in an awards event is very telling of Wink Bingo's popularity and shows it off as clearly Dragonfish's very best bingo site! The site also managed to bag the award for Online Bingo Operator of the Year, again at the Which Bingo Awards, this time in 2011, as well as the Players' Choice Award for Best New Entrant, at the 2009 Bingoport Awards. Clearly, Wink Bingo are no stranger to receiving awards and it places them in a very advantageous position against other sites like it.
In 2015, Wink Bingo began a partnership with Peter Andre and his fund in order to raise money for Cancer Research UK. The partnership included new games, with incredible ticket prices with donations made to the cause as high as 30% every time. Peter Andre also agreed to meet some lucky players from Wink Bingo in order to get more people to join in and participate. This also appeals to the more female-based audience of Wink Bingo as many fans of Peter Andre also share a love for the Wink Bingo site. It is a clever strategy to partner with someone like Peter Andre as it will encourage people to buy more bingo tickets that come with numerous benefits – charity, Andre, and the chance to win bingo!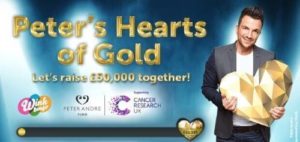 Wink Bingo Television Advertisements
On YouTube, you can find many of Wink Bingo's older TV adverts, but nothing related to their newest rebrand from 2018. The most popular of Wink Bingo's adverts include a dancing dog, pink boxing gloves, and a woman who decided she did not need gravity and wanted to dance on her ceiling. At first glance, these adverts look as wild and crazy as they sound. With special effects and editing, Wink Bingo has created a handful of adverts that seem normal at first but become a lot wackier as you watch on. The dancing dog advert and the lady dancing on the ceiling seem to be part of a group of adverts as the theme and colour schemes are very similar. Both taking place in a very neutral coloured house, the two ladies in the advert get lucky and win bingo in one of Wink Bingo's bingo rooms. After the win flashes onto their screen, they jump up with joy and begin dancing to celebrate their win. In the first advert, the dog also joins in and performs a synchronised dance routine with the lady in the middle of the room. As impressive as it would be to see a dog really dance like this, the dog has been edited to dance in perfect synch. In the second advert, the other lady forgets gravity and climbs up the wall onto the ceiling where she too celebrates with a dance.
The two adverts are light-hearted and funny, while also being quite different and unique to your typical bingo site advert. It will stick in people's minds as the 'advert with the dancing dog' and it will make people laugh when they think about it. Without the need for bright and flashy colours, these adverts are simple but also not, making it an effective and memorable marketing technique. Hopefully with Wink Bingo's new rebrand, being more colourful with the pop-art style, there will be some new up-to-date adverts created to match the new theme.