Avento MT Limited Casinos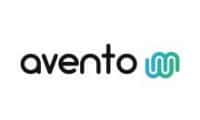 Avento MT Limited is a casino network company with five active sites. The Avento MT casinos are Slot V, Frank Casino, Mr Bit, APlay Casino and Drift Casino. 
Avento MT Limited is based at Level 6, Ta Xbiex Business Centre, Triq Testaferrata, Ta Xbiex, XBX1403, Malta. 
NONE OF THE AVENTO MT LIMITED CASINOS CAN BE ACCESSED FROM THE UK. TRY ONE OF THE ALTERNATIVE CASINO SITES LISTED BELOW INSTEAD.
Avento MT Casinos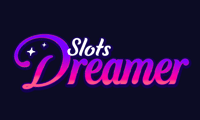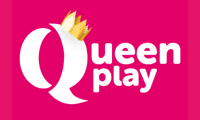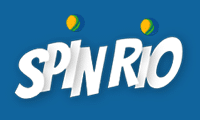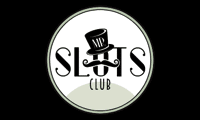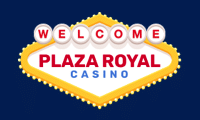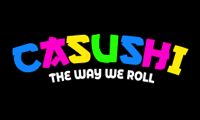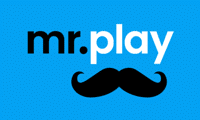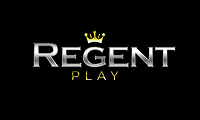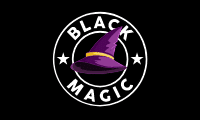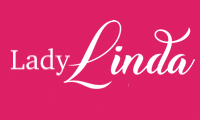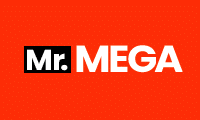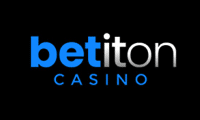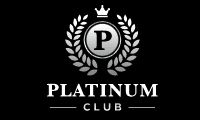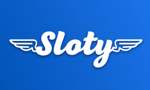 All Avento MT Casinos 2022
The Avento MT Limited casinos are split between two jurisdictions. Some of them are covered by a licence granted by the Malta Gaming Authority, and others are covered by a licence granted by gaming authorities in Curacao. None of them are covered by a UK Gambling Commission licence, so access to them from the UK is restricted. We do not endorse or recommend the idea of any UK players attempting to play at any Avento MT Limited casino site.
SlotV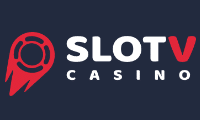 As one of Avento MT's first casino brands, SlotV is arguably the company's flagship. It has a fun superhero theme and gets points for cuteness because most of the superheroes are animals. Sports betting is available here alongside slots and live casino games, but the site doesn't do a great job of advertising it. The option is tucked away at the top of the homepage on a menu button. What's notable here is the sheer number of providers that SlotV works with – no fewer than sixty. It would be a major surprise if you couldn't find your favourite online slots somewhere among that collection along with more than a few hidden gems and secret treasures. it's just a shame that players in the UK can't join in with the treasure hunt.
Frank Casino
This is the second of the two launch brands for Avento MT. It has a stronger focus on slots than SlotV, with no sports betting available at all. Mascots play a big role in drawing the eye on the casino's homepage, with an Indiana Jones-style adventurer, a character who looks a lot like Mulan, a vampire, and a few more to go with them. Priority is given to brand new slots, from which it looks like Frank Casino has access to new releases the moment they go live with their providers. Checking the 'events' tab tells you which promotions this casino offers on which days – and also tells you that promotions come and go very quickly at Frank Casino. If players see one they like they ought to snatch at it before it disappears. Frank Casino operates on Avento MT Limited's Curacao licence, so technically it's run by Avento NV rather than Avento MT. Such trivialities are irrelevant to UK players, who can't access it to matter who runs it.
Mr Bit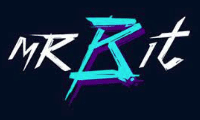 Log on to the Mr Bit website, and everything turns a little blue and futuristic. The casino's mascot is a robotic cat, although you'll also see a few human characters in spacesuits as you navigate your way around the site. Other than the change in mascots and colours, this site is very similar to Frank Casino in terms of its layout. It does bring back the sports betting options from SlotV, though, so you could make an argument that this is the more complete of the two sites. Mr Bit has access to Microgaming's enormous progressive jackpot slots, which is sure to be a draw to high-rollers.
APlay Casino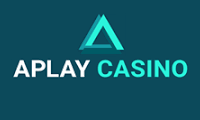 Despite being a more recent addition to the Avento MT platform, APlay casino looks a little more basic than the other brands. It's also a little harder to find your way around the website, with icons standing in for words and not always being a clear indicator of what they're supposed to represent. The big jackpot slots are here again, though, as is the sports betting platform. The site allows you to pick between bright and dark themes, which is something not enough casino websites do. "Battles" based around specific slots seem to be the big promotional draw, with prizes available beyond what you might win in each slot. This is the second casino in the Avento MT limited range to operate under a Curacao licence rather than the more stringent requirements of the MGA, so if you're reading this in a country where accessing the site is a possibility, you may want to bear that in mind.
Drift Casino
At first glance, Drift Casino looks like a clone of SlotV with a different logo in the corner of the site. Look a little closer, though, and you'll find a few features here that don't exist in SlotV. One of them is a "lotteries" page, which adds to the variety that already exists through slots, sports betting, and regular site-hosted tournaments. There isn't much to visually distinguish Drift Casino from SlotV, but it feels like there's more entertainment available here than at the older casino. Newer slots once again take priority over older ones when you look at what's featured on the homepage.
About Avento MT
A casino company that's confident about itself, its history, and its qualities will shout about those things from the rooftops, and Avento MT Ltd shouts loud. The "about us" page on its website is extensively detailed and walks you through the company's history from where it started to where it is today. That history is short, but it's impressive.
The Avento MT story starts in Malta in 2016, where its founder members came together through a shared belief that the gaming industry was missing a little something that only they could provide. Despite being based in Malta, the first license granted to Avento MT came through Curacao. They used Curacao as a foundation and spent the next twelve months building their brand before deciding that the time was right to turn their attention to Europe. That necessitated getting an MGA license in Malta – an ambition that was realised in 2018. Later that same year, they launched their SlotsV and Frank Casino brands.
2019 saw Avento MT granted another license with the SGA, enabling them to spread even further afield and take on new challenges. Their ambition since then has been to become the world's number one casino for player experience. They've identified five key company values to help them achieve that target – performance, passion, integrity, innovation, and diversity. As of the end of 2021, they've expanded to five active casino brands, with Mr Bit, APlay Casino, and Drift Casino added to Frank Casino and Slots V under the Avento MT banner.
Aiming To Get Bigger
If we take the information on the company website at face value, the first few years of Avento MT's existence have been an unbridled success. They're still looking to get bigger, though, and they're recruiting in senior positions. As of late 2021, Avento MT was looking for a Responsible Gaming Expert, a new Chief Operating Officer, and new blood in their marketing and sales department as a senior content writer.
Getting bigger means expanding into new territories, which is something that Avento MT has done very recently. In October 2021, the company signed a new partnership with SYNOT Games to deliver SYNOT's package of games to customers in Romania, Sweden, and Malta. The deal brought a further fifty casino games to the Avento MT platform to go with the extensive portfolio that it already had. Microgaming, Yggdrasil, Red Tiger, and NetEnt all have their logos prominently featured on the Avento MT website as trusted partners.
Staying Safe
Keeping players safe is just as important as offering them a great time when you run a casino platform. Avento MT took steps to make sure it's doing that in December 2020 when it signed up with the Gaming Innovation Group to handle its automated marketing compliance screening tools. The sophisticated software helps casino brands to automatically create checks against requirements and regulations in numerous jurisdictions, thus helping to ensure that they're compliant with all of their responsible gaming obligations.
The overall feel of Avento MT is one of a company that's young, ambitious, and motivated. Whether that eventually leads to an attempt to expand into the UK remains to be seen, but given that the company already has licences with regulators in Malta and Sweden, approaching the UK Gambling Commission appears to be the next logical step.
What are players saying about Avento MT Limited casinos?
Here are our condensed / readers digest summaries of recent player reviews of Avento MT Limited casinos. Please note that these reviews are not updated as the Avento MT Ltd casinos are not available to players in the UK.
29-Nov-2021: APlay Casino by Kayenne:
I like the casino, but to be honest, I didn't enjoy the fact that the bonus is limited for the first deposit and that you had to pay 50 euros to obtain the 50 free spins. I believe the minimum deposit for this is excessively expensive. – source: AskGamblers
11-Nov-2021: SlotV Casino by Monica:
The welcome bonus is large and has simple requirements, providing me with one of the finest first-time playing experiences. All of the live casino games and table games are fantastic as well. It offers a variety of games that I haven't seen in other casinos. – source: AskGamblers
28-Oct-2021: APlay Casino by Salman:
Excellent Casino… Fortunately, I discovered this casino after losing money at other casinos like as 1xbet and others. Thank God I discovered this. Quick verification procedure. They provide quick withdrawals and also have a sports betting feature. – source: AskGamblers
28-Oct-2021: Drift Casino by Jarod:
Drift casino has made a lot of growth from the last time I visited the site, and I believe it has improved significantly in terms of more games and more categories. That is a massive gain for me since I am extremely choosy about the games I play, and I also prefer to pick the best game that goes well for me. – source: AskGamblers
25-Aug-2021: Drift Casino by Legasovski:
This casino doesn't appeal to me in the least. I dislike the games, support, and, most importantly, their obsession on stopping you from deleting your account… – source: AskGamblers
01-Jul-2021: Mr Bit Casino by Vicky:
The casino has excellent bonuses with excellent bonus terms. A great variety of slot providers. Slots operate without delay. Live chat responds quickly and is always helpful. – source: AskGamblers
25-Jun-2021: Frank Casino by Jonah:
This casino gets high marks by me. The support team is really polite and is available via live chat 24 hours a day, seven days a week. Cashouts are normally quite quick, with a variety of choices available. – source: AskGamblers
17-Jun-2021: Frank Casino by Carmen:
I must suggest this casino to everybody because it is great. Quick verification, deposits, and withdrawals. A high-level consultant's support. There are several benefits. There are so many games that everyone can choose and the website is simple to use and operate. – source: AskGamblers
26-Mar-2021: SlotV Casino by Frank:
My favourite new casino. Nice design, decent and quick software, with a large selection of slots and providers. They have the quickest and easiest verification ever. Withdrawals are processed quickly, and funds are sent into your bank account in hours. – source: AskGamblers
21-Aug-2021: Mr Bit Casino by Junior:
There is no need to be concerned about a quick deposit or withdrawal. Friendly interface, various slot game options, some game restrictions for my country, but it's not a major concern because it's only a provider. – source: AskGamblers
Full list of Avento MT Limited Casinos 2022
The following casinos are all active on the Avento MT Limited casino network but remain unavailable to players in the UK because of licencing restrictions and geo-blocking.
Mr Bit (mrbit.com)
Frank Casino (frankcasino.com)
SlotV Casino (slotv.com)
APlay Casino (aplaycasino.com)
Drift Casino (driftcasino.com)