Virgin Games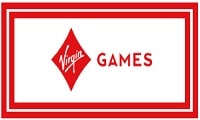 Virgin Games sister sites include Double Bubble Bingo, Jackpotjoy, Bally Casino, Monopoly Casino and Rainbow Riches Casino.
Virgin Games (virgingames.com) is operated by Gamesys Operations Limited, Suite 2, Floor 4, Waterport Place, Gibraltar, GX11 1AA.
Sites like Virgin Games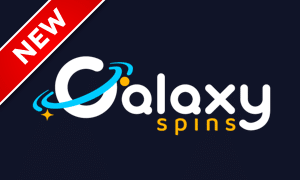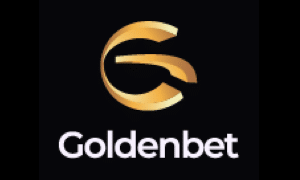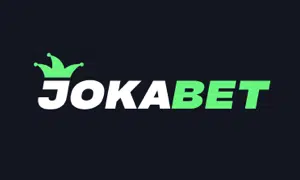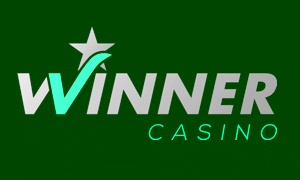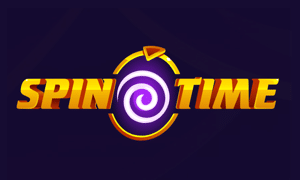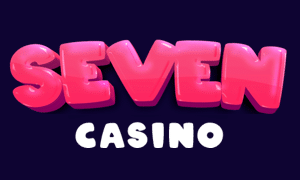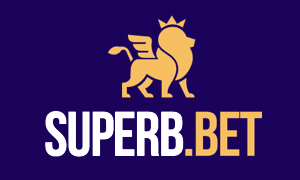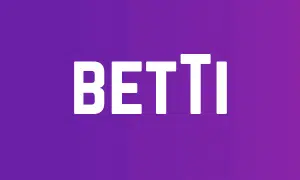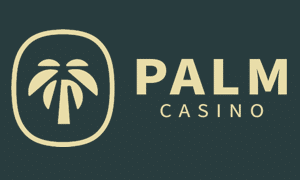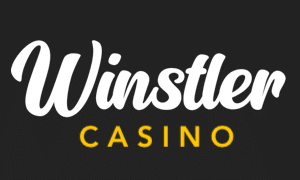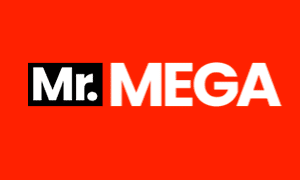 Virgin Games Sister Sites
Some of the biggest casinos and iGaming sites in the UK are Virgin Games sister sites. JackpotJoy is the most obvious example of that, but the recent addition of Bally Casino – a site that's destined to be enormous – is another reminder of the awesome power of Gamesys Operations Limited. We've provided outlines of all the top Virgin Games sister sites below, but we appreciate that some of you will be looking for a deeper dive. If you're one of them, check out our Gamesys Operations page for everything you need to know about all of the Virgin Games sister sites and the company that operates them.
Rainbow Riches Casino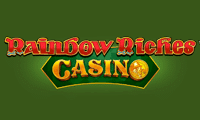 Almost every member of the Virgin Games sister sites family has a niche. In the case of Rainbow Riches Casino, the niche is that it's a whole casino site dedicated to one of the most popular and celebrated series of online slots in history. If you've never heard of Rainbow Riches before, we can only assume that you absolutely detest Irish-themed slots or you're very new to the hobby. You'd struggle to avoid the Rainbow Riches name and logo if you did all your gambling in the offline world rather than the online world, as the draw of the brand is such that it's even used in brick-and-mortar gaming venues. Since the very first Rainbow Riches slot was released by Bally well over a decade ago, the range has grown to include more than a dozen titles. You'll find all of them at Rainbow Riches Casino, which tends to get the latest releases a little before other casino sites do. That's one of the biggest perks to playing here.
Rainbow Riches Casino is becoming an increasingly big deal among the Virgin Games sister sites and has even been advertised on television within the past twelve months, but don't go thinking it's a one-trick pony. There are more than three hundred other online slots at this casino, along with Slingo games, poker, bingo, a live casino and a few other exclusive treats. Best of all, anything you win at Rainbow Riches Casino is yours to keep. The site doesn't believe in wagering requirements, and it even offers a few free-to-play games every day. The site is a little dated and shabby, but that's a minor concern when it has so much to offer.
Double Bubble Bingo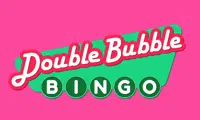 The Double Bubble range of online slots isn't as popular as the Rainbow Riches range of online slots. That means most players are less likely to be familiar with the inspiration behind Double Bubble Bingo than they are with the inspiration behind Rainbow Riches Casino – but you still won't miss the neon pink and green branding either way. Once you've seen the bright colours of this member of the Virgin Games sister sites family, you'll never forget it – and that's the whole idea. The Double Bubble slots mimic the style of a well-known brand of bubble gum that's available in the UK and use that style as a motif. The website follows suit. Be aware, though, that if you're tempted to come to Double Bubble Bingo because you're a big online bingo fan, you might find yourself a little disappointed. This site does bingo (there's a clue right there in the name), but it doesn't specialise in it, and there's a whole lot else it does on top.
Most of the Virgin Games sister sites offer a similar range of games. That means Double Bubble Bingo has a near-identical iGaming portfolio to that of Rainbow Riches Casino – around 400-or-so slots plus Slingo, live casino games, poker rooms, general casino games and (of course) bingo. It makes the same promises as the other Virgin Games sister sites, too – anything you win at Double Bubble Bingo is yours to keep, and you'll never find yourself tied to any wagering requirements. That even goes for new players, who can get either £50 of free bingo tickets or fifty free spins to use on the slots in return for their first deposit of at least £10. You don't even have to spend money to have a good time at Double Bubble Bingo – you can play the free games every day instead if you'd prefer.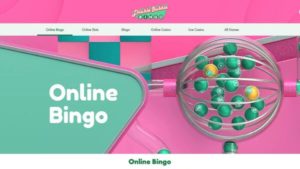 Monopoly Casino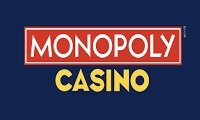 If you're reading this page in order, you'll have spotted the pattern of the Virgin Games sister sites by now. They take famous properties from either iGaming or regular gaming and then build online casinos around them. None of the Virgin Games sister sites, however, is connected to as big a name as Monopoly. This is the board game that's been entertaining families and causing arguments at Christmas for more than one hundred years. Ownership of the Monopoly name and logo currently belongs to Hasbro, and it's no small feather in the cap of Gamesys Operations Limited that the casino network company has been allowed to use it to develop this casino site. Monopoly Casino is one of the most popular sites of its kind in the UK and comes with that same promise of free games every day, no withdrawal charges ever, and no wagering requirements. It's more of what you've already seen from the other Virgin Casino sister sites, but with a more famous logo slapped on it.
We don't mean to do Monopoly Casino a disservice with the final remark in our last paragraph – having the Monopoly logo attached is a big deal. The famous name has been used to sell several casino games in the past, and you'll find all of those casino games here. There are Monopoly-branded slots, Monopoly-branded bingo rooms, plus a whole lot more that you're free to explore. If it makes it easier for you to do so, you can spend and play through £10 as a new player to receive fifty pounds worth of free bingo games. Those of you who don't care for bingo can opt to receive thirty free spins on the Monopoly Casino slots instead. Some of the games at Monopoly Casino are exclusive to the site, so if you're looking for excitement that you won't find elsewhere, this is a good option for you.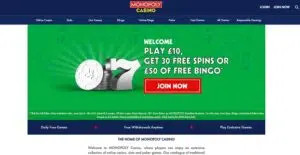 Jackpotjoy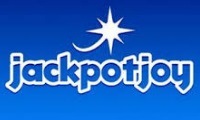 Jackpotjoy is one of the most popular online casinos the UK has ever seen. Even on a casino network company packed with as many star names as Gamesys Operations Limited, Jackpotjoy stands out. None of the Virgin Games sister sites can touch it when it comes to brand recognition – not even Virgin Games itself. We can pin at least some of that on the fame of the people who've advertised the casino on television. The dearly departed EastEnders legend Barbara Windsor was the first star to dress up in blue and become the face of Jackpotjoy on television, but when she retired, Paddy McGuinness picked up the baton. He's been running with it in his blue tracksuit ever since. Despite everything we've just said about Jackpotjoy, though, it's a fairly unremarkable casino site when compared with the other Virgin Games sister sites.
All of the promotions at Jackpotjoy would sound fantastic if we hadn't already seen them at the other casino sites in the family. The "Play through £10, get £50 of free bingo" promotion is no less potent here than it is elsewhere, but nor is it any better. The same can be said of the offer of daily free games or the commitment to avoiding wagering requirements. All of these promises put the Gamesys Operations Limited casinos head and shoulders above most other UK-facing casino sites but mean that none of them stands out on their own network. As the flagship site in the range, we'd like to see Jackpotjoy stand out a little more than it does. Don't get us wrong; it's a great casino – we just feel it ought to shine a little brighter.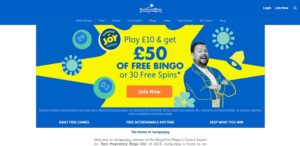 Heart Bingo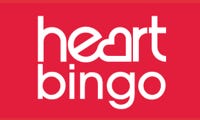 Heart Bingo is different from the other Virgin Games sister sites – and we're not just saying that because there's the face of a famous pop singer staring back at us from the casino's homepage. Yes, Heart Bingo is advertised by X-Factor star Olly Murs, but Olly Murs has only been connected to the Heart Bingo brand since it was acquired by Gamesys Operations Limited – or should that be BV Gaming Limited? The situation with this casino is complicated. It used to belong to Electraworks, but the firm went out of business, and the rights to the popular Heart Radio-connected site became available. It appears that BV Gaming Limited acquired it but then worked with Gamesys Operations Limited on a white-label basis to redevelop the site. They were so happy with the result that they decided to scrap Smooth Bingo, which they'd acquired as part of the same deal.
The question of who owns what behind the scenes probably isn't of interest to most readers or players who just want to know how it compares to the other Virgin Games sister sites. If you're one of them, the first thing you need to know is that Heart Bingo is a little limited compared to those other brands. There aren't any poker rooms at Heart Bingo, for example, and nor is there a live casino. On the flip side, there are far more online slots to choose from and a more attractive collection of exclusive bingo rooms. If you've come to this list of Virgin Games sister sites became you want somewhere new to play bingo, Heart Bingo is the best bingo specialist in the collection. If you want or need a few promotions and extras to spice things up, keep an eye out for Olly on the homepage. He'll show you where to go.
Virgin Games News
: This week, the Virgin Games sister sites introduced their members to the new video slot game, Gold Rush Express. This game offers an engaging experience with a not-so-unique theme centred around a gold rush train journey. Video slots pertaining to this genre are consistently churned out by iGaming developers, but thankfully, Area Vegas knew just where to inject a potent shot of innovation around the classic reel set up; the slot features 20 fixed pay lines and allows bets ranging from 20p to £10, catering to a wide range of players. It stands out with its Wild symbols, which can substitute for other symbols to create winning combinations, although they cannot replace Bonus, Rush Express, Bell, and Gold Train symbols. The game's Rush Express feature is a highlight, activated when a Bell or Train symbol lands on reel 5 alongside at least one Nugget Money symbol. If a Bell symbol appears, the values on any Nugget Money symbols are credited to the player's account.
Conversely, a Gold Train symbol accumulates the values of all Nugget Money symbols on the reels, potentially crediting winnings up to 10 times the total wager. The game also features a Free Spins Bonus, triggered by landing three Dynamite symbols on reels 1, 3, and 5, awarding players 10 free spins. During these spins, the Rush Express feature is more likely to be activated. Additionally, the game includes a Pick feature, randomly triggered at the end of a base game spin, where players can win prizes by matching three icons.
: This week, Virgin Games has lifted the lid on the workings of its 'V Points' system, an incentive for those frequenting its online casino services. This reward system allows members to collect points by playing a variety of games. Players must first activate these points after completing the registration process by selecting 'Activate Now' in the account menu, after which all games contribute to their V Points tally. The accrual of V Points is straightforward: for every £100 wagered, players can earn up to 60 points on bingo games, with side games offering between 9 to 14 points per £100. Once collected, the points open doors to a range of benefits, including air miles; once you start racking up V points, every £1 spent will equate to 1 air mile. You can also use the points to make contributions to the cost of Virgin experiences or vouchers, or they can go towards charitable donations – if you're feeling altruistic!
For any players who are serious about online bingo rooms, the points can even go towards bingo funds! So, if you aren't planning a trip to Las Vegas or New York, you can have plenty of fun at home dipping into the range of bingo rooms hosted by the one and only Virgin online casino! As most loyal players will already know, in addition to the V points and the respective rewards, Virgin Games also promotes other offers and loyalty schemes. Players are encouraged to regularly check the promotions tab for the latest offers to maximise their potential rewards.
: Casino Alpha has published a critical examination of Virgin Games, providing a comprehensive overview of its offerings, security measures, and overall gaming experience. The analysis begins with a thorough consideration of the site's bonus schemes, remarking upon the distinctive nature of the promotions available to players. Notably, the absence of some leading software developers from their gaming line-up is underscored. While the selection includes popular slots and table games, the relatively modest number of 480 games might not satisfy those seeking a vast array of choices. This limitation is a point of consideration for players who value a broad portfolio of games. Despite the smaller game library, Virgin Games sister sites maintain a robust gaming environment, with a range of slots, live casino options, and classic casino games, catering to a broad spectrum of preferences.
The games available are of high quality and are designed to deliver a satisfactory gaming experience to users. Casino Alpha also provides an appraisal of the casino's bonuses, which, although not the most varied on the market, are regarded as straightforward and without overly complex wagering requirements. This user-friendly approach to bonuses is indicative of the casino's broader commitment to a player-focused experience. In summary, Casino Alpha's review paints Virgin Games as a trustworthy and secure online gaming destination, with a clear focus on fair play and customer satisfaction. While the game selection may not be as extensive as some might wish, the quality of the available games, combined with the reputable standing of the casino, offers a solid and enjoyable gaming platform for players.
: When it comes to online casino brands, bigger isn't always better, which is evidenced by the dire state of the Virgin Games Trustpilot page, which has recently been inundated with negative reviews from customers who want to shriek from the rooftops about how terrible their experiences have been. On the 20th of October, Paul Lacy who seems to be a regular Trustpilot reviewer warned others to play at the Virgin Games sister sites at their own risk. He gave other prospective players the heads-up that engaging in Virgin Games comes with a notable caveat and instructed them to proceed with caution, as this platform seems inclined to indiscriminately part you from your money.
According to his angsty account, if you should raise concerns or complaints with the customer service team, the response can be frustrating, at best. In his book, the site's primary objective appears to be profit generation, with little regard for customer satisfaction, which is a sentiment shared with a plethora of other users. He also noted that government oversight and intervention appear lacking, rendering them an unhelpful ally in such matters. Even the ombudsmen, presumably a recourse for dispute resolution, often seem to favour the company's interests over yours. An earlier review also called the casino a horrible company which allows members to deposit but when it comes to withdrawals, they ask for a ridiculous set of verifications. Who wants to tell him that verifying your account before being able to withdraw funds is pretty run-of-the-mill stuff?
: Before the Virgin Games sister sites were established as online casinos, Virgin Games USA, also known as the Avalon Interactive Group Ltd, acted as a video game distributor throughout the UK and Europe. One of their biggest games, Disney's Aladdin, for the Sega Genesis console, created in collaboration with Jaguar Software and Crawfish Interactive was included in an article posted by Stuff TV which reeled off the 10 best console games inspired by films. The gaming editor, Matt Ng, was overall cynical about the prospect of film-to-game adaptations, but he found it within himself to find a handful of games which didn't completely do the film franchise a disservice. While some games were a hit, others missed the mark by a long shot, such as the poorly rendered E.T. game which hit shelves in 1982. Well, some of the copies of the games hit the shelves, but most of them had to be buried in a landfill site in the States.
The list could have only kicked off with the classic James Bond Golden Eye game, which most people who grew up in the 80s and 90s have fond childhood memories of. In 1998, it was dubbed the Game of the Year, and it won a Players' Choice Award after it passed the one million sales mark. The second game on the list is a far more recent entry; after Mad Max: Fury Road burned itself into the minds and hearts of film lovers, fans of the franchise quite predictably wanted to relive the dystopian action on PS4.
: On October 2nd, Gambling Insider introduced its audience to Joshua Morris, who is currently the head of iGaming content and strategy at the company Anaxi. The digital gaming specialist has risen through the ranks after his profound entrepreneurial spirit and unfaltering passion for driving progress within the gaming industry were noted by some of the major key players. During his illustrious career, he has played pivotal roles in expanding global online enterprises, developing innovative products and establishing strong challenger propositions in some of the most highly competitive markets. It all started back in 1999 when online gaming content was only just starting to take off; he started in the marketing department as a marketing exec for Stepstone, but it wasn't long before he secured a product marketing manager position. After moving away from Stepstone, he worked with the BVGroup and Victor Chandler, before launching his product, The Spin Room.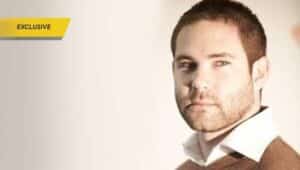 In October 2004, Joshua Morris became the product manager for the Virgin Games sister sites, during his time at the helm of Virgin Games, he created a growth strategy for the casino's products, concocted marketing plans, led teams, managed budgets, and oversaw the company's customer retention management strategy. Along with easily achieving his revenue targets, he created collaborative partnerships with everyone from software partners to technical teams. In 2007, Morris advanced into the role of Commercial Director at Virgin Games and played an active role in the sale of Virgin to Gamesys. Since then, he has worked on a consultancy basis for Roxor Gaming and IGT.
: The iGaming developer, Light and Wonder, is riding on the coattails of the Slingo games legacy with the release of their brand-new automated bingo game The Green Machine Bingo, which has recently arrived across the Virgin Games sister sites ahead of its official UK release date. Unlike with live bingo games, the jackpots are always fixed, so there will never be any bitterness when you need to split the jackpot with any fellow winners! The ability to pay and play the game which defies all expectations at your own leisure is also a massive bonus, and that is before we get onto the actual bonuses, which come as a courtesy of the bonus wheel, which is a unique addition to a bingo game. There is also a hold and spin bonus feature, which helps you to hang on to your multipliers.
Instead of playing with bingo cards after you place a 20p – £20 stake, you will be filling in a 5 x 5 grid, which always features a star in the centre of the grid, the star can assist in paying super bingo bonuses if you succeed in lining up a bingo line with it. The values of the four available jackpots will always be in view at the side of the bingo grid; the largest of the four can leave you 10,000x your stake richer; the minor and the major jackpots can also pack a punch on your bankroll, as they can pay 500x, and 50x your total stake.
: There is a new user review platform in town, Trustpilot probably isn't shaking in its boots yet, but the rather not-suitable-for-work-titled platform P*ssed Consumer is starting to pick up some traction. This week, the platform created a profile for Virgin Games, which currently only hosts one user review, which was left by a disgruntled mother of a teenage son who had played on his account without his consent. After his gambling spree, he managed to clear his dad's bank account and put him in a fair amount of financial difficulty. After digressing on which payments were going to bounce from his empty bank account, he attempted to reach out to the casino to ask if the casino could help him to block access on all of his accounts. He then revealed that he didn't know his old iPhone retained all of his passwords and passcodes. Apparently, his son already has access to his card details to fund his gaming habits, but he has never done anything like this before.
At the bottom of the review, he was able to specify how much he lost, the pros of the site, the cons, and the preferred solution. He respectively answered £325, the vast choices of games, access to accounts is too easy, and full refund. It seems somewhat surreal that he would reach out to a casino to complain about his son's fraudulent habits, even more so that he expected the Virgin Games sister sites to compensate him for his son's betrayal!
: If you're the kind of person who will only complete an online transaction if there is a PayPal option and you are thinking of dipping your toes into the waters of online gambling, consider the online article on the best PayPal casinos in 2023 published by the Independent as your ultimate buyer's guide to the landscape of online casinos. Many of the most reputable and trusted online casinos now allow their members to deposit and withdraw their cash via PayPal and several other secure e-wallets, such as Skrill, Neteller, and Trustly. However, it is far from a given, many casino brand operators are yet to partner up with the UK's most popular e-wallet, which is why lists such as these are constantly being published by blogs, websites, and news sites.
Before publishing its run-down on the best PayPal sites, the Telegraph teamed up with the gambling experts at Gambling.com to get the lowdown on which sites offer PayPal banking, a superior user experience, high-quality customer support, and enticing bonuses and promotions. Several of the Virgin Games sister sites are featured on the list, with the Virgin-branded site being dubbed as the 5th best PayPal casino. The Independent assured players that prompt payments are one of the highest priorities for the casino, and it is possible to receive your winnings within 24 hours in some instances once your account has been fully verified. As another bonus, members of the casino can collect loyalty points which can be redeemed as cash via Virgin Red Rewards.
: If you have wanted to delete your Virgin Games account for a while but couldn't figure out how to go about it, you're in luck, as the Tech Insider Lab has published a step-by-step guide on how to do just that. However, it has to be said that they made the process sound like much more of a daunting ordeal than it actually is. You can be free from the Virgin Games sister sites with just a few clicks of a button. First, you will need to log into your account using your username and password; then you will need to head to the account settings tab, which is found in the upper-right corner of the casino's interface. Once you have located the account settings option, you can search for the 'Delete Account' option, which is hiding in the security section of the account settings.
Once you start to initiate the account deletion process, you may be asked to provide some information, such as confirming your password or entering the answers to your security questions, if you answered any when setting up your profile. Alternatively, you might be asked to confirm your identity with a security passcode sent to your phone. Once you have confirmed that you would like to delete your account, you may receive an email from Virgin that acknowledges your request to delete your account. It may take a while for your account to be fully deleted, but after you have received the confirmation email, this is the point of no return.
: Earlier this week, The Independent newspaper teamed up with the gambling site, Gambling.com, to reveal a list of the best online casinos to play live dealer games at in August 2023. In recent years, the gloss has been taken off instant win games with the rise of live dealer games from Evolution Gaming, Playtech and Pragmatic Play. Unlike online slots and automated table games, live games, which are hosted by live dealers in state-of-the-art gaming studios, can provide all the atmosphere and thrills of heading to a brick-and-mortar casino without the need to leave the comfort of your sofa or your lounge pants, so it is no wonder why more players are wondering which casinos are the best for live dealer action. Other benefits over automated games include interaction with other players, real-time action, innovative in-game staking features, and there is a variety of staking options; you can play for as little as 10p a hand or throw down up to £10k – if your budget allows.
As the article in the Independent pointed out, not all live casino game lobbies are the same; the top two casinos in the ranked list were Mr. Vegas and Grosvenor Casino, followed by one of the Virgin Games sister sites, Rainbow Riches Casino. Virgin Games also featured on the list, although it came in at number 20, which was undoubtedly due to the comparatively small welcome offer, which invites new members to create an account, deposit £10 and receive 30 x 1p free spins.
: There have been no shakeups in the Virgin Games sister site network this week, but the Virgin brand has managed to secure its fair share of headlines recently, especially after it was announced that a student from the University of Aberdeen will get the chance to embark on a Virgin Galactic space adventure. When the shuttle blasts off into Earth's orbit on the 10th of August, the philosophy and physics student, Anastasia, will be the second youngest person to go into space. Her chosen field of study seems somewhat of a coincidence, as it wasn't her academic achievements that secured her a seat on the second Virgin Galactic expedition; her mum won a sweepstakes competition in 2021 and decided to take her daughter into space with her.
The sweepstakes competition was held in a bid to raise funds for the not-for-profit organisation Space for Humanity. However, people may start to rethink our human capacity to populate space after the submarine debacle that choked media headlines recently. After Anastasia and her mum come back down to Earth, literally, they will have joined one of the most exclusive fraternities known to man; so far, only 700 people have gone beyond Earth's atmosphere and into space. For context, the number of people that have climbed Everest is 6,000. Anastasia and her mum will also make history as the first people from the Caribbean to enter space, they will also be remembered for being the first mother and daughter to travel into space together.
: You can barely turn on the TV in the UK without seeing an advert for the Virgin Games sister sites these days, but the Virgin Media brand has upped their gaming game this week by launching a 100% free gamepad experience at the O2 in London. The brand-new space was created to allow visitors to play for free, without limits, and build their gaming knowledge in the state-of-the-art pop-up. Naturally, the gamepad is powered by Virgin Media's hyper-fast gigabit broadband, and there are 16 of all the latest gaming consoles to experiment with. There are also live streaming areas, which will allow gamers to share their experience at the gamepad with an international audience. The gamepad will be available every day of the week from 12 pm to 8 pm; for visitors who want to beat the queues, Priority O2 members can pre-book 60-minute sessions or access the VIP cave.
To create the gamepad, Virgin Media collaborated with Digital Foundry, with the aim of constructing one of the most cutting-edge gaming experiences in the UK. To make the gamepad as inclusive as possible, the entire pad is wheelchair-friendly, and the lightning can be adapted to meet sensory needs. This isn't the first time Virgin Media has tried to make major moves in the gaming world; not all too long ago, they provided their customers with the chance to play console games, such as Destiny 2, before they officially launched. Virgin Media was also the proud sponsor of the EGX Gaming Expo.
: The Virgin Games sister sites are having a hard time in the press recently, but at least one of Richard Branson's brands is getting its limelight in the media. On the 14th of June, four days ahead of Father's Day on the 18th, the online news website, The Oxford Mail, helped its readers to make shopping for the hallmark holiday a little easier by suggesting gift ideas for the offspring of gamer dads. Some of the top recommendations were PS5 and XBox consoles, making anyone contemplating buying a box of chocolates or a pair of socks seem a little stingy. Last-minute gift buyers were compelled to purchase from Game, where the in-demand PlayStation 5 console is just under £450; next-day deliveries were available for anyone completing their purchase before 7 pm.
For readers on a slightly more meagre budget, console game ideas included NBA 2K22 and the latest Lego Star Wars game, The Skywalker Saga, which come with a £12.99 and £34.99 price tag, respectively. Oxford Mail also recommended thinking outside the box and purchasing a gift via the Virgin Experience Days website, such as the Immotion VR experience. For the relatively low price of £60, you can purchase the multi-game premium pass for two, which will involve 60 minutes of gaming on a selected VR game; if it is your first time dipping into virtual reality, full training will be provided before your gaming session by an experienced staff member; the hardest part may be choosing which of the 40 games to play.
: It's a great time to be a fan of the Double Bubble online slot franchise with the arrival of the Double Bubble Splash Jackpot game across the Virgin Games sister sites; the new addition was so special, the casino even went through the effort of writing a blog to introduce the new title. The bubbly Roxor Gaming slot gives players access to a progressive prize network, so even if you don't get overly lucky with your line wins, you will still have a shot at a life-changing jackpot. As usual, you will need to pay the price for the opportunity to snag a progressive jackpot prize; the return to player rate is 94.76%, and with every spin, you will be making a 0.77% contribution to the prize network.
Aside from the jackpot perks, the bubble lines also make this slot one of the most exciting ones from the franchise. If you create a winning combo on one of the bubble lines, your line win will be boosted by a multiplier up to 22x; note that the max win multiplier is only available when all 20 pay lines become active. Jackpot Splash works in a slightly similar vein to Megaways slot; there is no telling how many active pay lines you will be spinning with, adding an air of mystery and excitement to the gameplay. The Bubble Popper bonus round is another standout feature in the game; the rules are simple, pick and pop a bubble to reveal an instant win prize.
: On the 25th of May, the Telegraph informed its readers of the details of the sign-up offer available at Virgin Games, and the writers gave their opinion on how the offer stacks up against the offers available at other UK online casinos. Currently, just like the rest of the other Virgin Games sister sites, new members can choose from £50 in free bingo tickets or 30 free spins on a selected online slot game. The free spins can be redeemed on the highly aesthetic slot, Double Bubble. Whichever bonus you choose, you will need to make a £10 deposit to unlock it – no promo code is required. If you choose the free bingo tickets over the free spins, there is a 500% bonus to stake percentage, which is only matched by one of the other casinos the Virgin-branded casino was compared to.
The 500% bonus-to-stake ratio is matched by Coral, which allows new members to bet £10 and receive a £50 casino bonus. Even though Coral looks a lot different to Virgin Games, and there is a strong sports betting focus, there are just as many slots to choose from on the sportsbook casino's platform. Other casinos used to exemplify what is on the table included Casumo, Heart Bingo and 10bet. In addition to considering the immediate sign-up gains, it is also crucial to take a closer look at the terms attached, as some wagering requirements and win caps will be stricter than others. Furthermore, you need to consider other factors, such as banking, licencing and reputation among players.
: For golfers and golf fanatics looking for something to do between hitting the green and watching the major tournaments, on the 17th of May, the website National Club Golfer filled their readers in on some of the best Golf-themed games to play online and on mobile. The Virgin Games sister sites were mentioned as some great online casinos where you can try out hot online slot games, such as Eye of Horus; after namedropping the Virgin-branded casino, the article let readers in on the history of golf. By their account, it started in Edinburgh when someone decided to kill time by using a bent stick to knock pebbles around some of the Scottish dunes. Somehow, the trend caught on, much to the dismay of the Scottish Government; the sitting parliament under King James the Second banned the recreational sport as it was distracting young men, who were supposed to be busy with their military training.
Fifty years later, King James IV, who became the first monarch to enjoy the sport repealed the act, and it wasn't long before the sport started taking the country by storm. The first tournament was hosted in Leith in 1682; however, it wasn't recognised as an official sport until 1744. Many of the rules that were brought about by Duncan Forbes still stand in golf tournaments today. As the British Empire expanded, so did the sport. The rules may be very familiar, but the gear has changed; originally golf balls comprised compressed feathers encased by horse hide.
: This week, Business Manchester published an article highlighting the main reasons behind the rise in popularity of online slot games and the sites that host them, such as the Virgin Games sister sites. The article hardly outlined any interesting revelations, which heavily implies that the writer didn't do much research beyond looking at the existing articles on Google on the very same topic. Nevertheless, as Virgin Games never seems to be mentioned anywhere else, we will cover a few of the top reasons, starting with the variety of online slot games. With major online casinos with plenty of content partnerships under their belt, there are thousands of games to explore, with plenty of variety between the titles. For traditionalists, there are modern slots that look like relics from the 90s; for innovation seekers, there are games which are equipped with far more complex mechanics and bonus features.
The bonuses and other promotions are also why people love frequenting iGaming platforms, it is rare that you will get money for nothing, but on most platforms, it isn't all too hard to find valuable promotions which will either match your deposits or give you free spins on popular slot games. The safety and security of online casinos have also been pivotal to the success of video slots in recent years. Historically, people would have thought you mad to input and risk your money via a gambling site, now, there are protections and measures in place to ensure each transaction is as safe as the last.
: After the Virgin brand left a sour taste in the mouths of Virgin Media customers after outages up and down the company, it seems that Richard Branson is attempting to get back in the good books of the British public; although, this new promotion won't be one that benefits existing Virgin Media customers. All new customers who are tempted to make the switch from other providers, such as BT and Sky, got some tough competition when Virgin Media decided to reel in new customers with the promise of a free XBOX console! Virgin Media are giving away XBOX Series S Consoles, which come with an RRP of £249 when they opt for one of three TV and broadband plans. To make the XBOX all the more appealing, it boasts an ultra-fast processor, and it is compatible with the games passes, which give owners of the passes access to 100 of the top titles for a minimal monthly cost.
To make the prospect of defecting over to the side of Virgin Media all the more appealing, it is now completely free to make the switch – the £35 installation fee has been completely scrapped. If you prefer to play games on the Virgin Games sister sites instead of a console, or you simply happen to be a PlayStation fan, you can opt for £200 in credit, which will initially cut down the monthly cost of your bills. The cheapest bundle offer is the Virgin Media + Movies package, which costs £62 a month.
: Richard Branson may be one of the richest people on the planet, but things have been far from smooth sailing for the entrepreneur recently. While the Virgin Games sister sites are ticking over, his other enterprises, including Virgin Orbit and Virgin Media, have been less successful as of late. The website Proactive Investors pointed out that Branson has had a bit of a nightmare week after Virgin Orbit filed for bankruptcy and there has been mayhem with the Virgin Media brand after it went on the fritz and led to over 60,000 complaints being filed across the country. When the broadband networks weren't going down, there were outages with the home phone network while Virgin Media attempted to rule out its old way of offering its landline services.
After pointing out the recent Virgin branded failures, the writers at Proactive Investor went beyond the current woes to allude to how it hasn't been a great few years – especially after Branson sacked over 3,000 of his airline staff for Virgin Atlantic. This was followed by Virgin Atlantic begging the UK government for sizeable handouts. The Virgin Active gyms were also pushed to the brink by the pandemic, and auditors are warning that the business books are still dangerously close to bankruptcy. Not all of Branson's brand stands the test of time. Plenty of his Virgin-branded companies have tanked; so far, he has created 400 of them! While Virgin Cola is faintly memorable, the same can't really be said for his Virgin Vodka and Virgin Clothes ventures.
: Every time a new hotly anticipated tournament rolls around, it is fairly commonplace for websites to suggest instant win games and video games that tie in with the sports theme. It happened before the FIFA World Cup, it happened before the Cheltenham Racing Festival, and now it is happening ahead of the tennis action that is set to hit our screens this summer. On March 29, the website, Tennis Head, revealed the details of the best tennis games to play in 2023. The list included hit PlayStation and Xbox games, such as Top Spin 4, AO Tennis 2 and Super Tennis Blast, along with the online slot game Golden Games, which was brought to online casinos by the leading iGaming developer, Playtech. Although, we're not quite sure why Tennis Head chose a slot game that was inspired by the Olympics!
On the 5-reel and 25-pay line set of reels, you will see all of the ephemera that you associate with the Olympics, including torches, rackets, medals, tennis balls and rings. The 2023 slot game was listed as available across all the Virgin Games sister sites, and even though it will get you in the mood for some real event tennis, it is safe to say that there are far better slots out there, which mostly boils down to the unforgivably low RTP of 94.03%. In the free spin feature, you will receive 12 free games, and while you are spinning, you won't see any low-value card symbols, as they aren't permitted entry to the FS feature.
: Apple Magazine didn't need a crystal ball to answer the question, "is mobile gaming the future," which was posed in a post on March 26th. In 2023, mobile gaming already constitutes approximately 50% of global gaming revenue. Mobile games have come a long way since the Nokia 3310 Snake days; even the Candy Crush and Angry Birds popularity saga is in the rear-view mirror now that many game developers have jumped ship from developing games for Xbox and PlayStation. When you think how much time people spend glued to their phones, it should hardly come as a surprise – just go outside and take a look at how many people are staring into their portable black mirror of a vortex! A recent study conducted by Data AI revealed that the average smartphone user spends more than five hours a day on their apple and Android phones; this has led to the prediction that by 2025, the mobile gaming industry will be worth a whopping $130.8 billion!
It is the "hyper-casual gamers" that are contributing most to the industry – instead of those who game on their PC or consoles. The Virgin Games sister sites were listed as one of the reasons for the massive take-offs in mobile gaming, as players love to enjoy casual online slot games, such as Starburst on them. The listed appeals of casual games included how easy they are to play, the ability to drop them at a moment's notice, the infinite replay value, and the addictive nature of them.
: On March 11th, Business 2 Community mentioned a few of the Virgin Games sister sites when it drafted a list of the top welcome offers in March 2023. In the list of the 'terrific top ten' Virgin Games hit the number three spot with its offer of 100 free games on the infamous Double Bubble online slot game. Before the writers got into the nitty gritty of the bonus terms, they iterated that the casino is part of one of the most recognisable and trusted brands known to humanity – but, of course, you will already know that, unless you have been living under a rock for the past few decades. Apparently, the brand is also synonymous with having a good time – just tell that to the Virgin Galactic investors that have been left with egg on their faces after pouring their funds into the tanking arm of the company.
One of the primary reasons for the writers giving Virgin Games such a high ranking is due to the daily free games, which can churn out cash prizes and free spins every day. Just one £10 deposit is enough to get a lifetime of access to these daily free games – unlike many online casinos that require a minimum £10 deposit to enjoy the bonus perks. Additionally, the casino offers monthly free games; how generous they are with this promotion will depend on how active you have been in the run-up to the monthly bonuses. The platform is also kind enough to run a refer-a-friend scheme, which can keep your bankroll incredibly healthy if you are popular enough.
: The website Basic Tutorials pretty much does what it says on the tin. It publishes 101 guides to everything from operating systems to PC hardware to smartphones to tech wearables. This week, the helpful online platform debuted the ultimate buyer's guide to online slot games. The guide started with an interesting fact on just how far and wide online casinos have reached; in 2020, the market for online slots, lotteries, sportsbooks and other casino games had reached a whopping £53 billion – and that number is only going to get bigger due to the rise in online slot popularity. In 2023, more than one billion people across the globe spin video slot games daily. The article then moved on to explain how Virgin Games sister sites have made the iGaming content more accessible and enjoyable than ever before.
As this was a guide for complete newbies, the intro to slots started with a breakdown of how the reels, standard and bonus playing symbols, win lines, and jackpots work. After the basics were comprehensively covered, Basic Tutorials gave some helpful advice to new players on how to choose the right game by considering the volatility, win potential, and which iGaming developer created the game. The writer recommended starting with low-volatility games; you can check the volatility of games on independent websites such as Slot Catalog or Big Win Board. Once you have got to grips with a low-stake slot, you can start to experiment with themes that you think you would enjoy the most or slots with the most appealing bonus features.
: This week, Gambling.com shared the long-standing Virgin Games new player welcome offer, which entices new customers with 100 free hits on the fan-favourite online slot game, Double Bubble. After sharing a few of the welcome package details, Gambling.com named the Virgin Games sister sites operated by Gamesys as some of the best online casinos in the game. Following that high praise, the website claimed that they have teamed up with the casino – we presume they mean that Gamesys put money in the pocket of Gambling.com to spread a little bit of that praise! Even though Gambling.com claim that the promo is only available as a result of the partnership, this isn't the case, anyone that heads over to the casino can grab those very same free spins. Furthermore, the article was slightly misleading in its insinuation that due to the high-profile partnerships, Gamesys casinos get their hands on new games before most others.
When Good eReader published an article on the best eBooks for gambling fans, Virgin Games' name dropped into the feature under the recommendation of the book Casino Secrets: How to Win More Money – And Keep It! Written by Victor H Royer. The book spills secrets on the best strategies to use when playing the most popular forms of casino content, including video slot games, Blackjack games, Three Card Poker, Pai Gow Poker, and Progressive Caribbean Stud. The book also details how slot games really work, and what makes a good online slot game, covering different aspects of the math models.
Can Virgin Games Be Trusted?

★★★★★
Virgin Games is a 3 Star trusted casino.
1. UKGC License

Virgin Games is covered by licence 38905, held with the UK Gambling Commission by Gamesys Operations Limited.

2. UKGC Fines

Gamesys Operations Limited has a clean record with the UK Gambling Commission.

3. Customer Service

Players can contact Virgin Games by live chat, email or telephone, but the telephone number (0800 083 1833) is well hidden.

4. Trustpilot Score

Virgin Games has been reviewed more than 1600 times and has a very poor rating of 1.5 out of 5.

5. Company Location

Gamesys Operations Limited is a Gibraltar-based company. The location is considered safe.

6. Visible T&C's

All promotions at Virgin Games come with visible terms and conditions attached.

7. Social Media Presence

Virgin Games has more than 170,000 followers on Facebook, where it's very active. It posts far more sporadically on Twitter.

8. Number of Sister Sites

There are five Virgin Games sister sites on the Gamesys Operations Limited casino network.

9. Games portfolio

Virgin Games has a BingoPort award-winning collection of online slots, plus bingo, poker and Slingo games.

10. Gamstop links

Virgin Games links to the GamStop website, but the logo link is so small that you'd never find it unless you were looking for it.

Overall SCORE >

★★★

★★ – 3/5 Stars
Virgin Games Review 2023
Virgin Games has been around for a long time but was acquired by Gamesys Operations Limited in 2013. That means it's rapidly closing in on ten years with the casino network company, during which time it's flourished and grown immeasurably. Today, though, there are several Virgin Games sister sites for the casino to compete against, along with plenty of competition from elsewhere. How does the current version of the casino stack up in that context? This is the review that will tell you.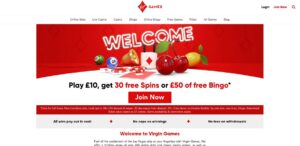 Virgin Games Welcome Bonus
Virgin Games prides itself on offering very favourable bonus terms (more on that in a moment). The trade-off is that the promotions it offers aren't anything to write home about. If you're new to Virgin Games, the way to get a welcome bonus is to deposit £10 and then play through it within thirty days of registering your account with the casino. In return, you'll get thirty free spins to use on selected slots. Should you win anything from those thirty free spins, you can keep it without having to wager it again. That's it. There aren't any other welcome promotions on offer. That puts the casino at odds with the Virgin Games sister sites, which tend to offer players a choice between free spins or free bingo games.
Virgin Games and Gamesys Operations Limited
Gamesys, as you'll already know if you've browsed our list of Virgin Games sister sites at the top of this page, is an enormously important casino network company. It operates casinos connected to some of the biggest brand names in the gaming and iGaming sectors, from Monopoly to Rainbow Riches. However, since October 2021, it has owners of its own. Gamesys was an independent company when it was founded in 2001, but the name, brand, and everything that comes with it now belongs to the US-based casino operator Bally's Corporation. It was reported in the press at the time of the deal that the takeover was worth $2.7bn. It was an enormous acquisition even by the standards of the casino network companies (which have a tendency to eat each other), but it wasn't the first time the Gamesys Group had changed hands for big money.
Between its 2001 founding and 2019, Gamesys Operations Limited governed itself. It was still a mover and shaker even then, paying big money to acquire Virgin Games and financing the deal by selling Jackpotjoy for over £420m in 2015. Looking at the fortunes of the two iGaming brands since then, it might have been a better idea to keep hold of Jackpotjoy. Despite that small strategic error, Gamesys Operations Limited trundled along nicely until 2019, when it was the subject of a reverse takeover by the JPJ Group – which was the group that had formed around the Jackpotjoy asset. Having been sold off by Gamesys four years earlier, Jackpotjoy came back and bought its former owner. The move gave the company an unusual structure, which was only resolved and normalised when Bally's Corporation got involved in 2021.
According to the latest figures available, Gamesys Operations Limited makes more than £720m a year in revenue for a net income of around £67m. It's thought that around 1300 people work for the company. They're split across eight countries; the UK, the US, Austria, Estonia, Czechia, Malta, Gibraltar and Spain. It's too early to say whether the Bally's Corporation takeover will help or hinder the company, but it wouldn't make sense for Bally's to pay so much money for the property if it didn't intend to do anything with it. The story of Gamesys in its 20+ years of operations so far has been one of success. We see no reason why that can't continue for another twenty years or even beyond that.

Monthly Promotions at Virgin Games
Earlier on, we said that Virgin Games prides itself on the terms and conditions of its promotions. What we meant by that is that the site promises to pay all wins out as cash in perpetuity. You'll never have to deal with any wagering requirements, your winnings are uncapped, and your withdrawals aren't subject to any fees. It sounds like a great set of terms and conditions until you hear this – there aren't any promotions aside from the welcome promotion. Once you've had the welcome promotion, you'll never see another perk. This hasn't always been the case with Virgin Games, so as we know it's changed before we hope it changes again in the future.
Virgin Games Pros and Cons
Pros: 
Virgin Games doesn't impose any wagering requirements on bonus funds. 
The site hosts regular poker tournaments and contains a collection of exclusive games. 
Cons: 
There aren't any other promotions or perks to play for once the welcome bonus has been used. 
Withdrawal methods are restrictive and slow. 
Featured Slots and Casino Games
Virgin Games lists its online slots before any of its other gaming categories, so we can assume that slots are the site's reason to be. There are about four hundred online slots to choose from, but the four that get feature space go as follows:-
Secrets of the Phoenix: This Roxor Gaming slot has a name that implies it might be connected to the world of Harry Potter, but it isn't. Instead, it's a fairly basic Aztec-themed slot that was released in early 2017. Secrets of the Phoenix offers 94.98% RTP with medium volatility and contains no bonuses other than a fairly bland free spins and multipliers feature. 
Double Bubble Jackpot: This is the kind of game we'd expect to see featured at Double Bubble Bingo, one of the Virgin Games sister sites, but we digress. This is another Roxor Gaming slot and is exclusive to this casino network family. Unfortunately, it looks a little dated because it's based on the 2006 original. Looks aren't everything, though, and the simple truth is that plenty of people will be interested in this traditional-style, cartoonish slot and its massive volatility because it theoretically offers a jackpot of more than £2m. 
Cleopatra: There are hundreds of Egyptian-themed slots out there, but IGT's Cleopatra remains the most popular of them despite looking long past its best. The 2D style of this 2012 release hasn't been in vogue for quite some time, but getting an x3 multiplier during free spins is still a potent bonus. Cleopatra isn't flashy, but with 95.7% RTP and average volatility, it still offers a fair reward for standard gameplay.
Rainbow Riches: A warm welcome to the ten or so of you who've spent every year since 2009 hiding under a rock and have never heard of Rainbow Riches before. The world's most popular Irish-themed slot comes from Barcrest and is as popular now as its ever been despite the fact that 95% RTP is considered a little low these days. From its cute leprechaun mascot to its "road to riches" bonus round, Rainbow Riches is a casino game without equal. 
Deposits and Withdrawal Methods
Options for deposit and withdrawal at Virgin Games are surprisingly limited. The site used to deal in PayPal but doesn't anymore, so if you're a new player, the only options available to you are Visa Debit, Mastercard Debit, Visa Electron and Apple Pay. Withdrawals to debit cards take 24 hours to process and up to 3 working days to deliver. Withdrawals directly to bank accounts might be a little quicker, with a 24-hour processing time followed by one working day to deliver. There are no instant withdrawal methods open to players at Virgin Games and no support for e-wallets. Needless to say, this is subpar by the standards of the 2020s.
Customer Support and Licensing
Players at Virgin Games have full access to phone, live chat and email support, which is great to see., You'll find the Virgin Games telephone number in the "Can Virgin Games Be Trusted" section above if you need it. In the UK, Virgin Games is covered by the licence that Gamesys Operations Limited holds with the UK Gambling Commission. The licence is clean of fines and reprimands.
Virgin Games – The Verdict
Virgin Games should be better than it is. It gets everything right with the terms and conditions of its promotions but then lets itself down by not offering enough promotions. It does the right thing by offering three methods of customer support but manages to attract scores of complaints on review websites anyway. There are multiple gaming categories on the site, but not quite enough games in any of them. On top of that, the payment and withdrawal methods are stuck in the past. We don't hate Virgin Games – we think it's actually quite good – but "quite good" isn't good enough for a brand of this size.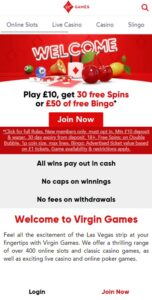 What are players saying about Virgin Games?
Here are our condensed/reader's digest summaries of recent player reviews of Virgin Games. The reviews are real, but we've edited the comments to keep them brief and on-topic.
20-Aug-2023 by Jane:
Avoid Virgin Games at all costs. It's a terrible company, and you never win. I'm utterly frustrated with them.

– source: TrustPilot

20-Aug-2023 by Kerry:
I've been playing Virgin Games for over six years, and I've only won once. Even on my birthday, they gave me nothing. I've spent thousands, and the returns are just terrible. I'm disappointed.

– source: TrustPilot

19-Aug-2023 by Julie:
Don't play on this site; it's a fix. The same winners keep appearing, and it should be investigated. I'm suspicious of what's going on here.

– source: TrustPilot

15-Aug-2023 by Rikki:
I've had very good times with Virgin Games. It's been enjoyable for me!

– source: TrustPilot

15-Aug-2023 by Alex:
Terrible company. They took me to the cleaners and wanted to know my life story. I've spent £1400 and never won. Don't be fooled by their offers; it's a trap.

– source: TrustPilot

14-Aug-2023 by Simon:
Looking at the reviews, I agree it's terrible. I've spent a lot, and the returns are awful. I don't even know why I still have the app. It feels like I'm chasing nothing.

– source: TrustPilot

13-Aug-2023 by Gayle:
If I could give Virgin Games a zero rating, I would. It's the worst site I've ever played on. Rarely win, and if you do, it's a tiny amount. Don't waste your money.

– source: TrustPilot

11-Aug-2023 by Mark:
Six years playing Virgin Games, never had a good win. I'm £7500 down. Paddy Power is much better. I'll never win what I've put on. It's a sad time.

– source: TrustPilot

06-Aug-2023 by Robert:
Very mediocre experience. They send automated messages at odd hours, and there's no apology. I even tried to contact their CEO but was blocked. Avoid at all costs. Very disappointing.

– source: TrustPilot

07-Aug-2023 by Dan:
They instantly closed my account and stole my deposit. Very slow customer service, and no resolution. They refused legitimate verification. It's been a nightmare dealing with them.

– source: TrustPilot
Virgin Games in the Press
Richard Branson and Virgin Games
Virgin Games, a popular online casino run by the Virgin brand, is a site under the same management and is also related to other companies such as Virgin Bet, Virgin Red, and Virgin Casino. Richard Branson, the well-known founder of the Virgin company, now owns and controls over 400 companies under this group, covering all different fields. Being one of the richest and most successful people in the world, thanks to the multitude of companies Richard Branson owns, you would expect Virgin Games to be one of the most popular online casinos out there. However, with only 3,000 Instagram followers, and 9,000 Twitter followers, the Virgin Games brand may not be one of Richard Branson's top priorities.
In March of 2020, the Twitter account for Virgin Games was very active and regularly held mini-contests for their followers to participate in, resulting in winning a small prize which could be redeemed on the Virgin Games casino, such as £5 to spend or 500 V* points, but has not been active since. This social media presence could have been beneficial for the casino, and perhaps a revisit to their social media accounts could boost the casino's interaction – especially with the addition of giveaways and contests, this could be super popular.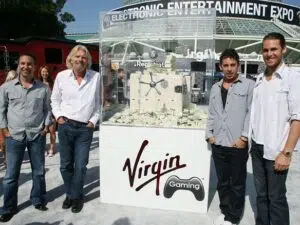 Jon Pointing as Vlad in the Virgin Games Adverts
Virgin Games is big on its video advertisements, focusing majorly on the catchy slogan "#LiveALittle". The YouTube channel for Virgin Games has 1.4k subscribers, and only features videos posted three years ago (except for one single video posted 11 months ago), so they have not kept up to date with their consistent video posting. Their channel and adverts feature a vampire character named Vladimir, played by actor Jon Pointing. Jon Pointing is an actor who has featured in multiple small-budget and niche TV shows and films, such as 'PlsLike' and 'The Great Unwashed'. He also starred in the 2016 Weetabix advert, which gained a lot of popularity for this appearance.
While Virgin Games do not have many celebrity appearances, showing the familiar face of Jon Pointing in these adverts would have been beneficial for growing and improving audience traffic. These comedic, advert-style videos show Vlad in different real-life scenarios, like working at different jobs or visiting the laundrette, and during these scenarios, Vlad is telling the viewer how he has discovered Virgin Games and loves to play on the mobile site in his spare time. This not only shows us that this casino is available for mobile use, but it can also be played on the go and in real-life scenarios, just like in Vlad's ads! The humorous scenarios shown in these adverts are light-hearted and not too serious but still manage to advertise the casino as being fun and accessible while occasionally showcasing the perks and promotions. Also, Vladimir's unique and charismatic personality makes the adverts more enjoyable and allows them to stand out from other online casino adverts, meaning that when someone decides to play online gambling, they may choose Virgin Games simply because of the adverts themselves.
Newest Virgin Games Ad
The newest video on the Virgin Games YouTube channel was uploaded 11 months ago, once again featuring Vlad playing the online casino on his mobile phone – but this time, he is talking on the phone to customer service to query the promotional offer. The offer states that one single deposit unlocks the daily free game "forever"; since Vlad is a vampire, he is ensuring this deal means 'forever as he will be around for a very long time – more than the average Virgin Games player.
This satirical joke is clever and manages to advertise the promotion in a unique way while also still using their recurring character Vlad to show off the game. The collection of videos featuring Vlad is fun and provides another reason to remember Virgin Games as being a popular casino by essentially creating a mascot that can be linked to the website. On Virgin's company website, Vladimir is also featured there to reinforce how much he is the mascot for this particular branch of Virgin brands.
Virgin Media and Sponsors
Since Virgin Games was first launched in 2003, it has registered over a whopping 2.7 million users and given out over £40 million in cash prizes. Virgin Gaming has partnered with some of the top brands in the world, including the likes of Dr Pepper, Pizza Hut, Proctor & Gamble, Sony PlayStation, and Microsoft Xbox. Since Virgin Games is part of the Virgin brand, there is not necessarily the need for any big celebrity sponsorships, as the founder is a huge celebrity himself. Instead, the popularity of Virgin Games likely relies heavily on the Virgin brand itself, especially Virgin Media. Virgin Media are partnered with many brands and groups that bring enough publicity to cover the other smaller brands, such as the Virgin Games casino website.
For example, Virgin Media has sponsored the BAFTA TV Awards since 2016, which is bound to gather a large amount of televised publicity for the brand and all of its smaller companies. Virgin Media is also partnered with Southampton Football Club and has been since 2016, with their logo shown on the football strips to draw in more publicity and attention. Not only that, but Virgin Media has also sponsored the UK's largest gaming event, EGX, for almost a decade and additionally became a gold tier sponsor for the British Paralympic Association in 2018. However, even with all of these sponsors and partnerships, Virgin Media have still been seen to use celebrities in their media adverts to promote the new products; in 2013, a batch of new television adverts, including David Tennant, was shown on ITV and other popular UK television broadcasters. With David Tennant being very well-known for the likes of Doctor Who and Broadchurch, this choice of celebrity is a good one to draw more attention. With Virgin Games not being the key product under the Virgin brand, as long as consumers know what the Virgin brand is, they will eventually learn about the online casino and one day may come to discover it themselves.