32Red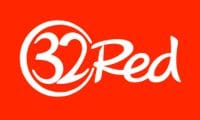 32Red sister sites include Unibet, Maria Casino, Casino Houne, Bingo.com and Otto Kasino. 
32Red (32red.com) is operated by 32Red Limited of 401 World Trade Centre, Gibraltar, GX11 1AA.
Sites like 32Red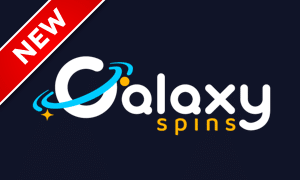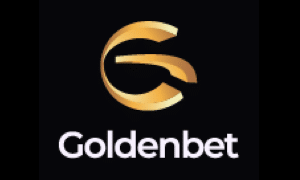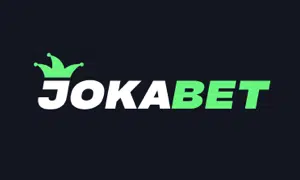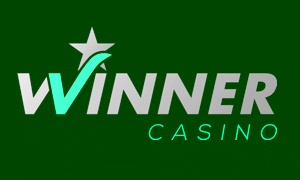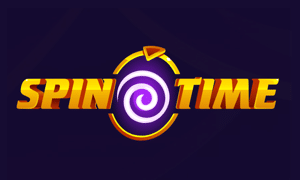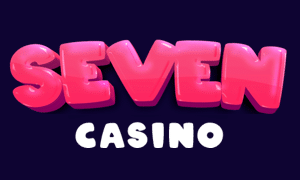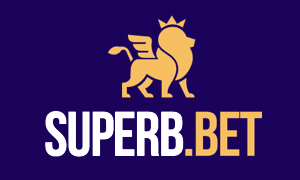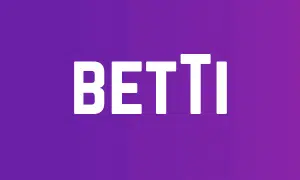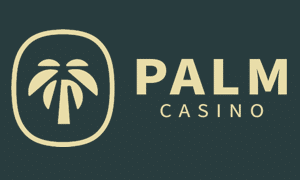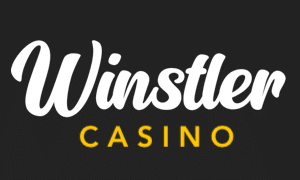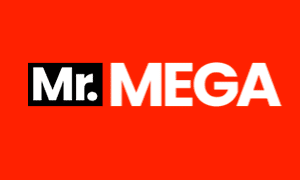 32Red Sister Sites
This will come as a surprise to those of you who were expecting to see 32Red Sport and 32Red Bingo here, but they're no longer standalone sister sites of 32Red. Sport betting is now available on the flagship casino's homepage, and bingo is no longer offered by 32Red at all. In fact, 32Red Casino is the only casino company directly owned and operated by 32Red Limited – but that doesn't mean that it doesn't have sister sites.
Through the fact that 32Red is owned by the enormous Kindred Group, its sister sites now include some of the biggest names in the game. Here are the highlights.
Unibet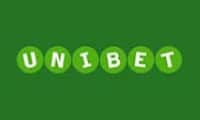 Simply put, Unibet is one of the biggest betting and casino websites in the world. The Kindred Group website describes it as the premium "all product" brand in the group's family of casinos. That's a thumb in the eye to 32Red, but we wouldn't necessarily say it was inaccurate. The range of entertainment on offer at Unibet includes bingo, so if you try to access the old 32Red Bingo website you'll see a pop-up offering you the opportunity to come to Unibet instead. As a brand name in the UK, Unibet is still probably better known for sports betting than anything else thanks to its long association with football. It's trying to change that in the 2020s, though, and is making effoers to develop a reputation for hosting excellent slots. Because it wants to grow that reputation, this is a great time to visit the site for promotions and incentives.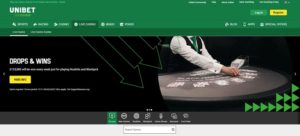 Bingo.com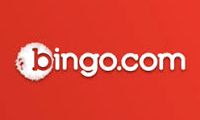 The Kindred Group picked up Bingo.com in 2014. They haven't made great waves with it in the UK during the years since then, but they've at least managed to establish it as one of the most popular casino sites in Scandinavia. Now that base is established, it might spread from there. With a URL like bingo.com it should arguably be seeing a lot more in terms of market share than it is, but perhaps the disconnect comes from the fact that this isn't actually a bingo-focused casino. There's as much space given the slots as there is to everything else. It's a good casino, but it seems a waste of a name that could be worth big money to a bingo specialist site.
Maria Casino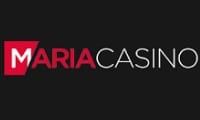 Maria Casino is the Kindred Group's female-oriented online gaming casino. The Malta-based brand is gentle in tone, committing to derive zero revenue from harmful gambling and marketing itself around ethics more than content. The Maria Casino homepage even politely asks you what you'd like to play next when you land on it! There's still some decent promotional power on display here, though, including the chance to earn up to £150 a time in bonus funds by referring your friends to the casino. The dim purple colour scheme makes the site look a little depressing, but aside from that, it's a solid offering.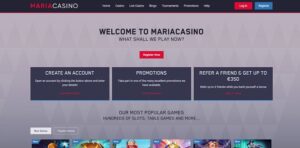 Casino Huone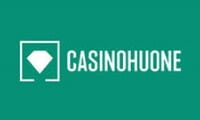 We're reliably informed that Casino Huone is a fantastic online slots website. We also hear that it's great for fans of video poker, and the live casino is a thrill. CasinoHuone also offers poker and bingo facilities, and even goes so far as having two Finnish poker pros on hands to give you tips while a well-known television host commentates over live games. In fact, everything we hear about CasinoHuone is fantastic. You're probably wondering why we've never tried it out ourselves, and the answer is that the casino has no English language support. You can access it from the UK without an issue, but unless you're fluent in Finnish you're likely to struggle to find your way around.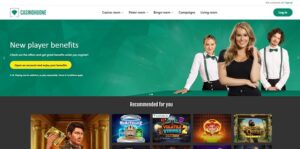 Otto Kasino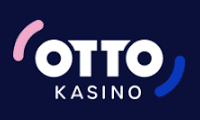 Otto Kasino is the most recent addition to the Kindred Group family, having been launched in mid-2020. It's a casino based on speed, offering new customers the chance to register with a bank ID and get playing within seconds of their arrival at the casino. Designed for mobile phones and minimal in design to ensure that pages load quickly, this might be what the casinos of the future look like if the trend continues to move towards speed rather than visual attractiveness. Aside from that, almost everything we said about CasinoHuone could also be said about Otto Kasino. We have no reason to doubt the people who say it's a great place to play casino games and we appreciate the fact that it's open to the UK, but without any English language support we can't verify any of the great reviews.
32Red Casino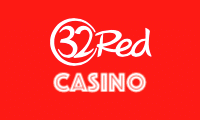 Last and by no means least, we've taken a piece of the 32Red website and listed it as a 32Red sister site. Why have we done that? Because 32Red Casino looks and feels different from the wider 32Red site. The main 32Red site has become an absolute monster since absorbing 32Red Sport and adding new options for Slingo and the like. There's a little more focus at 32Red Casino. If you're not interested in sport, Slingo, or anything else that 32Red now offers aside from the usual slots and games, you might be best served to come straight to the casino. It contains everything you like about 32Red, but it gets straight to the point.

32Red News
: Rangers Football Club has become the first in Scotland to initiate independent gambling education sessions for its players, as reported by the Scottish Daily Express. This initiative, led by EPIC Risk Management, is designed to foster a healthy relationship with the gambling sector amidst growing scrutiny over football's ties with betting companies. Notably, Rangers, like many other clubs, have a betting company, 32Red (or sometimes its sister site Unibet), as their shirt sponsor, highlighting the deep entanglement between sports and gambling. Key players such as James Tavernier, Todd Cantwell, and Jack Butland, along with the women's team and selected academy cohorts, are set to participate in these bespoke sessions. These sessions are unique in that they are tailored to individual needs and feature insights from former players who have battled gambling-related issues, some even at the international level. This approach aims to go beyond mere rulebook discussions, adding a layer of relatability and real-life experience.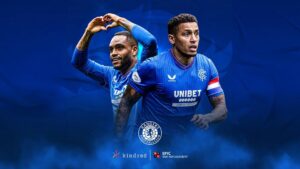 The funding for this project comes from the club's sponsor, Kindred, which owns the 32Red sister sites, including Unibet. As we have previously reported, this year marks a decade of partnership between Kindred and Rangers, during which Kindred has launched its 'Zero % Mission' – an initiative to eliminate revenue derived from harmful gambling. This move is part of a broader effort by Kindred to promote sustainable and responsible gambling, including significant investment in technology to enhance detection software and a greater focus on education and safer gambling messaging. This initiative could set a precedent for other clubs and sponsors in balancing commercial interests with the well-being of players and the broader community.
: In the swirling vortex of football rumours and speculation, Talk Chelsea has recently turned the spotlight on Armando Broja, questioning whether the striker's future lies away from Chelsea FC. The conjecture stems from a confluence of factors that suggest a departure could be on the cards for the young forward. Broja has shown glimpses of his potential both in the youth setup and while on loan. Yet, his integration into the first team at Chelsea has been a subject of debate among fans and pundits alike. Despite a promising track record, especially during his stint with Southampton, the question lingers: does he have a role in the current Chelsea line-up, or is it time for him to seek new pastures to fully realise his potential?
This is a player who has displayed his capability to perform at the highest level but faces stiff competition for a starting berth in a team replete with world-class talent. With game time being a crucial factor for any player's development, the lack of it at Chelsea has fuelled this speculation. Adding an extra layer of intrigue, football betting circles, particularly on sister sites of 32Red, are abuzz with wagers and odds concerning Broja's next move. His contract's outcome is becoming a focal point for bets, signifying the high level of interest in his career trajectory from fans and punters alike. These sites are witnessing active participation from followers of the game, eager to place their bets on whether he will stay with the Blues or opt for a transfer.
: The Herald has declared that online enthusiasts, especially those with a penchant for high-paying slots and officially licensed TV and film-themed games, should make 32Red their virtual destination of choice. This renowned platform is making waves for all the right reasons; just one of the standout features of 32Red is its commitment to offering slots with impressive return-to-player rates. If you're looking to maximise your chances of landing those big wins, this is where you want to be. With a range of slots that boast high payouts, 32Red ensures that every spin is an exhilarating opportunity to strike it lucky.
But that's not all. What truly sets the casino apart is its collection of officially licensed slot games with TV and film themes from some of the biggest iGaming developers in the industry including NetEnt and Blueprint. Dive into the worlds of popular franchises like Game of Thrones™, Jurassic Park™, and Terminator 2™, and experience the magic of your favourite shows and movies in a whole new way. It's a gaming adventure that combines the thrill of the casino with the nostalgia of your most beloved on-screen moments. If you are wondering how to keep up with the newest games on the platform, you'll be delighted to know that the process is a breeze. The casino regularly updates its library to ensure that players have access to the latest and greatest slot titles. To discover these fresh additions, simply head to the "New Games" section, where you'll find a treasure trove of cutting-edge slots waiting to be explored.
: On the 10th of October, talkSPORT published a helpful article advising people who wager on sports online, spin slots via mobile or pull-up seats to virtual table games on how to stay in control by always gambling responsibly. After establishing that there is plenty to be fun to be had for people who choose to spend their spare cash and time hitting sportsbooks and casinos, there is always an element of risk, which should never be disregarded. As astutely put by the betting expert, nothing is ever guaranteed in the world of online gambling; one minute you can be up, and the next you can be in the pits wondering if you should go over your betting budget to try and claw back some of your lost cash. While the unpredictability and sense that just about anything can happen when you place any kind of wager, that exciting element can also become a dangerous one, especially for anyone who struggles with addiction.
talkSPORT recommended being aware of the signs of gambling addiction and placing every bet mindfully, instead of on an impulse. Once you create a new account with a sportsbook or casino, it is always worth checking which safe gambling tools are available, such as loss limits and time-out reminders. After iterating that the responsibility should always fall on you, primarily, talkSPORT had a few recommendations on which sites make it easier to keep your betting habits healthy, they included the 32Red sister sites, Betway, and Ladbrokes amongst others.
: People who are ingrained in the iGaming industry can sometimes forget that the terminology and jargon used can be baffling to people who are only just dipping their toes in the iGaming waters. So, when the Rugby Observer published an article with the headline 'what is a welcome bonus, and how do you claim it', they were doing a public service to all newbies who want to feel a little more confident in their search for a good casino. All too often, welcome offers can seem too good to be true, after all, there is a reason why that adage exists, and it isn't every day that companies lure you into participating with them by handing out generous bonuses that can be worth hundreds. As pointed out by the writers at the Rugby Observer, casinos, such as the 32Red sister sites often dish out free spins on a selected online slot game to new members after an initial deposit, or casinos can choose to match your deposited cash with bonus funds by 50% – 150%.
One of the biggest drawbacks to welcome offers is the high wagering requirements attached to them. So, for example, if you see '35x WR' in the small print on a welcome package, this means that for you to be able to withdraw the bonus funds or any winnings that the bonus funds bring, you must wager them a minimum of 35 times before the cash can be withdrawn. Win caps are another thing for new players to look out for when browsing welcome packages.
: The Rangers Charity Foundation has announced another series of fundraising sleepouts at Ibrox Stadium. Every year, when the days get shorter and the weather gets colder, the Rangers, who are sponsored by the 32Red sister sites, host outdoor sleepovers to raise funds for worthy causes; this year, the sleepouts will take place on the 17th and 18th of November, and everyone is invited to get involved. If the heavens decide to open on the night(s), participants will be invited to shelter in the stand, which will provide some reprieve from downpours. If the conditions are clear, the sleepout will take place on the pitch. Any money raised will go towards providing services for local people affected by homelessness. The fundraising events were created to give participants a chance to experience the unforgiving nightly conditions endured by many homeless people.
To participate, grab your sleeping bag, and ideally, some warm clothes to prevent getting hypothermia, and register as a participant via the Ranger's official website. If you would prefer to support the participating charities another way, you can donate to Glasgow City Mission or Simon Community Scotland directly instead. In a press statement, the director of the Rangers Charity Foundation, Connal Cochrane, thanked the supporters and participants who got involved with previous sleepouts; in the years that the sleepouts have been running, over £315 has been raised and donated to the mission of ending homelessness in the community. 32Red has promised to kickstart all participants' fundraisers with a £10 donation and serve a hot breakfast the morning after.
: This week, Gadget Bridge, answered the question they posed to themselves, are gaming mobiles worth it? Rather than trying to assert their opinion as tech gospel, they asked their readership to consider whether forsaking their iPhones or previously favoured Android devices for a smartphone designed for its gaming horsepower is a sound investment. The writers gave fair warnings of the flaws of the devices and gave a balanced take on the benefits for smartphone users who want to ensure their new devices are capable of keeping up with their gaming demands. Firstly, Gadget Bridge warned that, by design, gaming phones are big and bulky, and not especially pocket or one-hand friendly, which is due to the bigger batteries, capable of giving you more juice.
Naturally, the performance of gaming phones is one of the biggest sellers. With their top hardware, intuitive haptic triggers, GPU configurations and super-sized RAM and CPU capacities, you can achieve peak performance with your gaming sessions. At this point in the article, Gadget Bridge told their readers that if they want to take advantage of the best and latest games, they should head over to the 32Red sister sites and discover top UK online slot games. While there is no disputing that 32Red is home to a great range of online casino games that are more than suitable for mobile play, the recommendation came out of nowhere and sticks out like a sore thumb, leading us to believe that the article was only penned to provide a backlink – a very common Search Engine Optimisation tactic.
: In a review of Gonzo's Quest Megaways, which is by all accounts one of the most seminal slot games to ever reach UK casino game libraries, talkSPORT named the 32Red sister sites as some of the best platforms to enjoy the game. Other casinos that received a notable mention included Dream Vegas, Karamba Casino, and Magic Red. The Red Tiger Gaming video slot should need no introduction to players who have been frequenting online casinos for a while, but if you're new to the iGaming scene, talkSPORT provided an informative introduction to the adventurous sequel game, which followed on from the Microgaming original which originally debuted in 2011. As the sequel is a Megaways game, you can spin with up to 117,649 different ways to win; however, that number of active pay lines will only become available when you see seven symbols appear on all six reels.
Every time you forge a winning combo on the aesthetically pleasing reel set, you will see the Free Fall feature come into play, which will give you a second shot at creating a winning combination without the need to stake and spin again. To make the game even more interesting, there are unbreakable wild symbols that will only disappear when you use them in a winning line and multipliers that can boost your wins by up to 15x. The math model has also contributed to the perpetual popularity of the game, considering that there is a 96% RTP and a max fixed jackpot of 20,000x.
: On August 16th, Gambling Insider announced that Bragg Gaming has expanded its reach by partnering with one of the 32Red sister sites, Unibet. Once the finer details of the partnership agreement have been ironed out, Bragg Gaming will start to roll its content out into the UK market via Unibet. If you aren't familiar with Bragg Gaming, you may be better acquainted with one of the iGaming studios that work under the Bragg Gaming umbrella, such as Atomic Slot Lab, Dreamy Genie, Egyptian Magic, and Fairy Dust. This announcement follows the press release that was distributed to inform the iGaming community that 32Red will also help Bragg Gaming expand its reach into North American and European markets; soon, the iGaming world will be Bragg Gaming's oyster.
The Chief Operating Officer for Bragg Gaming, Lara Falzon, had plenty to say on the new partnership deal; she was especially keen to point out how pleased she was with Unibet at this stage in the partnership and she expects their joint ventures in the future will be equally as amicable and effortless in the future. A spokesperson for the Kindred Group, Gareth Jennings, also commented on how pleased he is with the quality of Bragg Gaming's content, and he is eager to showcase it in the game libraries he is in charge of filling and curating. These major new partnerships for Bragg Gaming are being reflected in Bragg Gaming's share prices and revenues; it was only last week when they reported a 19% rise in total revenue.
: Earlier this week, STV News shared the thoughts of a gambling charity which very vocally condemned the presence of gambling firms in football and the media in general. The gambling charity also shared the findings after conducting a survey which asked participants if the TV coverage of gambling brands was excessive, and the survey showed that most football fans believe it is oversaturated with gambling ads. The STV News article follows the recent backlash dished out by the charity, which was primarily aimed towards the Celtic and Rangers football teams, both of which have betting firms as their front-of-shirt sponsors as they are immune from the new rules brought in to prevent such sponsorships in the UK. The charity, CARE Scotland, dubbed both teams as out of touch with the public for not switching up their main sponsors for the 23 / 24 season.
Throughout this season, the Celtic team will continue to display Dafabet on their home and away kits, and Unibet will continue to be sported on the Rangers' shirts. As the Rangers are also in sponsorship bed with the 32Red sister sites, this makes them the most gambling industry-linked football team in the Scottish Premiership – which is hardly a title that any team should be proud of in light of the recent rallying cries for all football and betting ties to be cut but that isn't to say that anti-gambling lobbyists within football aren't biting the hands that feed in their determination to cut off vital cashflows.
: After all the scandals surrounding the Sun newspaper this week, it appears they are keeping themselves out of trouble by busying themselves reviewing online slot games. On the 17th of July, they dubbed Divine Fortune Megaways by NetEnt as a 'Cornucopia of Fun', which is best played at the 32Red sister sites, LeoVegas and Duelz Casino. The 6-reel video slot game has become one of NetEnt's most popular since its 2020 debut; with the unique mechanics and perks, it isn't hard to figure out why. As you spin your way all the way back to Ancient Greece, you will enjoy a 96.09% RTP and a pretty smooth ride, thanks to the medium volatility, which isn't all too harsh on the bankroll. The only caveat to the math model is that the max win is limited to 500x; which means that even if you hit the fixed jackpot with the max bet of £100, it isn't likely that you will have a retirement plan laid out in front of you – at least not in this economy!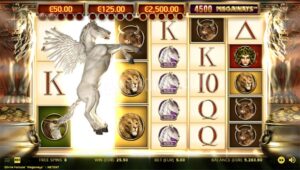 The Medusa symbols are the highest-paying standard symbols; however, a six of a kind combination will only result in a 5x win, so you will need to heavily lean on the bonus features. The falling wild re-spins feature is one of the most unique features. Every time a wild symbol appears, you will be awarded one free re-spin, during which, the wild symbol will drop down the reel set by 1 position. The feature will continue until the wild drops off the bottom of the reel set.
: To appease the anti-gambling lobbyists who enrage themselves with the involvement of gambling firms in football, Leeds United decided to ditch their three-year agreement with the Malaysian betting company SBOTOP to announce a brand-new official sponsorship deal with a local company, BOXT. The Leeds-based boiler, air-conditioning and EV Charger company have been confirmed as the official front-of-shirt sponsor for Leeds throughout the 23 / 24 season. That seems to be the only thing that is certain for Leeds United; the whites are quickly approaching the pre-season start without a manager, new signings, or any confirmed takeovers of Elland Road. However, as digressed by the website Leeds All Over on the 29th of June, things are happening out of the public eye in the background.
One of the biggest things hanging in the balance is the prospective takeover bid from 49 Enterprise. At least the team seem to be delighted at the prospect of expanding their partnership with BOXT, which has become the principal partner of Leeds United. It has been some time since the club has had a non-gambling sponsor; before SBOTOP sponsored the club, the official gambling sponsor was 32Red. The 32Red sister sites still have several football sponsorships running, including with the Rangers, although, time will tell if that sponsorship deal can withstand the pressure of anti-gambling lobbyists. For Leeds fans wondering what the new season kit will look like, all will be revealed in July. There is speculation that it will be unveiled during the club's trip to OSLO, where they will take on Manchester United on the 12th.
: The owner of the 32Red sister sites, Kindred, has used its highly controversial sponsorship deal with Rangers to announce and advertise its pledge towards 100% sustainable gambling by placing the '100% mission' under the Unibet logo, which currently appears on the Rangers home kit. The new changes to the Rangers kit were announced on the Rangers Football Club official website on the 9th of June; on the very same webpage, Rangers fans can purchase the new Mens 23 / 24 Home Replica Shirt for the not-so-modest price of £70. There is also the option to complete the kit with a pair of replica white shorts, which come with a £40 price tag.
Of course, the principal sponsor club have already broken the news about their sustainability pledge, but by placing it on the kit, they effectively stuck two fingers up to the anti-gambling lobbyists who are attempting to maintain that the involvement of gambling firms in football clubs is insidious and exploitative. The 100% mission statement alludes to Kindred's commitment to bring in 0% of its revenue from harmful gambling. The new white paper which was drafted to end every gambling sponsorship in football currently only applies to teams in the English Premier League; as Rangers are a Scottish team, they still have free reign over who funds their clubs, and notably, Rangers aren't looking to cut ties with the Kindred Group any time soon. When Rangers aren't sporting Unibet on their Jerseys during the 2023 / 24 season, they will be representing the sister site brand, 32Red on their training kits.
: The Manchester Evening News doesn't make a habit out of promoting and reviewing sportsbooks as much as The Sun and the Telegraph do. But this week, the publication took the time to reveal the ultimate list of the best betting sites in the UK in terms of user experience, promotions and odds. As suggested by the sportsbook experts, the top three online bookmakers included 10Bet, BritainBet and Betway, which are all incredibly wildcard options. Usually, bet365 is up there amongst one of the top-rated bookmakers, but it didn't even make the cut on the list, which ended with 32Red as the 9th and final recommendation. According to the MEN, 32Red is by far one of the most generous outlets in terms of offers and promotions.
It would have been nice if the so-called experts went through any amount of effort when describing what makes the promotions and offers so generous. Instead, they assumed that readers will take their word for it by revealing that there is a welcome offer that is followed by bonuses for regular players. That sentiment could be applied to 99.9% of other UK bookmakers – we are starting to assume that the title expert is a little superfluous! At least the 'experts' found it within themselves to namedrop some of the other 32Red sister sites, such as Unibet, before assuring the readers that the brand owner, The Kindred Group, is one of the most respected and trusted names in the online bookmaking industry due to their ability to deliver strong products with excellent odds and markets.
: As 32Red is one of the last remaining official sponsors of a football team in the UK, as the new restrictions are looming in the UK, there is no shortage of attention on the gambling firm as it sees its official sponsorship deals with the Rangers, Derby County, Middlesborough FC and Preston North End through to the end. This week, Sports News Ireland published a piece looking back on the ethics of football clubs accepting sponsorship deals from gambling companies. After the former Man United goal-scorer Wayne Rooney appeared on the pitch with the number 32 on his shirt as he played for Derby County, many believe that this was no coincidence, and it has stirred more speculation around how ethical it is for betting firms to be so prominent in the spectator sports landscape. Many were quick to condemn Rooney's signing as a publicity stunt when it first happened a few years ago; it wasn't just UK newspapers and politicians; even church groups flocked to have their say.
There is no shortage of people who saw the deal between Derby County and 32Red as a sign that bookmakers have taken their relationships with sports teams too far. Further condemnation came from the accusation that gambling companies aren't doing enough to protect children and gambling addicts; for the former accusation, there is no getting past the new measures from the ASA, which prevents gambling companies from posting ads or social media posts that may be remotely appealing to under 18s. It was all too evident which way the bias in the article swung. So, even though there is debate around the topic, don't expect to find much of a debate in the article.
: On the 16th of May, Investors' Chronicle provided some sage advice for anyone interested in investing in the gaming and online gambling sector, with mention to 32Red sister sites. Even though the business of wagering is growing globally, the investment banking expert, Robin Hardy, warned that even though the market is booming, you still need to know the best table to throw your investment chips on, especially as new gambling firms are cropping up at a rapid rate. The article starts with three bullet points, outlining how the sector as a whole is growing at 11% annually, the majority of the growth is in the US market, due to the recently relaxed regulations around online gambling and online sports betting, and foreign stocks offer some of the most compelling opportunities to investors.
In 2022, the total amount wagered was £450 billion, and if the market continues to grow at the anticipated rate, it will be worth £750 billion by 2030. After running through some of the figures, Robin Hardy noted that even though you can hardly walk along a high street in the UK without spotting at least one betting shop, they are retail locations of a bygone era, which are rapidly in decline, as much of the custom is betting lost to online betting apps. The rise of betting apps is down to how much cheaper they are to run than retail locations, and that they can be open 24 hours a day, seven days a week. Furthermore, the difference between betting shops and sports betting apps is night and day, as retail betting locations are now deemed slightly inferior.
: Anti-gambling lobbyists who have been keen to eradicate the relationship between gambling sponsors and football teams won't have been pleased to hear the recently published clarification around the Rangers' sponsorship deal with 32Red. Even after the Kindred Group was issued a £7.1m penalty for 32Red sister sites breaching social responsibility guidelines, the contract between the Scottish football team and their sponsor isn't going anywhere soon. The website, IBROX News, which is dedicated to sharing news on the Rangers confirmed on May 4 that just because English football teams in the Premier League are looking away from gambling sponsors from the 25/26 season onwards, the same rules won't apply North of the border.
Currently, the Rangers wear domestic kits emblazoned with 32Red's logo and international kits which feature the logo of Unibet, and as angry as some football fans are about the official sponsorship deals, there is another side to the argument; how mutually beneficial the deals are. For the gambling firms, such as Entain, promoting their leading brands via sports is a great way to keep relevant and in the minds of the general public. On the flip side, football teams, such as the Rangers, are almost wholly reliant on the income revenue from sponsorship deals; it would appear as though football fans who want to give gambling firms the boot from the sports arena are biting the hand that quite literally feeds. Furthermore, the deal between the Kindred Group and the Rangers is one of the longest-running deals, not just in the history of the club, but in UK sports sponsorships!
: The latest news around 32Red should come as no surprise. Ibrox News has revealed that the Rangers may be on the lookout for a new high-value official sponsor following the recent news scandal, which followed the £4.2 million fine that the online casino incurred for social responsibility failings. Even without the UKGC fine, there should have been no prizes for guessing that the Rangers would be scouting for a new sponsor with the recent pressures on sports teams to ditch their gambling sponsors. However, the SPFL has only confirmed a ban on gambling sponsors backing English football; it is yet to be seen whether a ripple effect will spill into Scottish football.
The football finance expert, Dr Daniel Plumley, gave his perspective on the matter, stating that he believes that after the Rangers have been on somewhat of an upwards trajectory as of late with their entry into the Champions League, they will be looking for bigger names to back them – especially with their freshened prominence in European football. However, it is also likely that the Rangers will also look to the 32Red sister sites to increase the value of the sponsorship deal once it has expired. In other news for the Rangers, it has just been announced that they are set to receive a multi-million windfall from the Premier League after they have reached the £10 million Auchenhowie Milestone. The football club is expected to receive £7 million in transfer add-ons after selling some of their academy players to Premier League teams.
: This week, Proactive Investors published a piece on the imminent arrival of the long-awaited government white paper on gambling, which is set to arrive during the Easter break. The white paper is expected to recommend measures that will crack down on gambling companies; the UK companies that will undoubtedly feel trepidatious about the paper include Flutter Entrainment PLC, Entain PLC, and 888 Holdings PLC. Campaigners and anti-gambling lobbyists, such as Gambling with Lives, have been dismayed by the delay in the white paper, initially commissioned in 2020 to review the 2005 gambling act. The wait may almost finally be over. However, it is unclear what is going to be included to curb the profits of gambling giants, such as the owner of the 32Red sister sites.
Anti-gambling lobbyists are hoping to see a limit on how much can be wagered on online slot games to bring them in line with how slot machines in casinos and pubs work. The wagering limits are expected to be anywhere from £2 – £5. A statutory levy has also been called for; this 1% levy will go towards funding gambling addiction services for those who have found their lives negatively affected by their gambling habits. Stricter affordability checks have also been called for; while they already operate on most reputable online casinos, lobbyists and campaigners have stated that all online casino members who lose £100 – £500 a month should be subject to affordability checks. If the campaigners get their way, profits will likely plummet even further than they have through the cost of living crisis.
: It is hardly surprising that news websites still have plenty to say about the fine incurred by 32Red after the UKGC found that they were guilty of failing social responsibility and anti-money-laundering guidelines. On March 29, Football Insider posted an article revealing that the Rangers could be the financial scapegoat after their official gambling sponsor, 32Red, received a £7 million fine. There is speculation over a potential front-of-shirt gambling sponsorship ban following the fine; the financial expert, Kieran Maguire, spoke exclusively to Football Insider on the issue, although it is safe to say that it is all just hearsay and conjecture at present. Furthermore, anti-gambling lobbyists are likely jumping on every opportunity to blanket ban gambling sponsors in football.
The partnership contract between the Rangers and 32Red was only extended in 2021 when the Rangers revealed that their sponsorship deal with the gambling company was the longest in its 150-year history. It comes as no surprise that the Rangers aren't rushing in to cut ties with the 32Red sister sites. Although, their hand may be forced, depending on how the governmental decision on Premier League sponsoring goes when it is finally brought to parliament. Maguire stated that the UKGC fine could also speed up the new legislation in Scotland, although it would seem that it is just wishful thinking on Maguire's behalf. He even went as far as to say that banning front-of-shirt sponsoring would only be tokenism at this stage in the game, and the legislation needs to go far further.
: The Glasgow Evening Times, along with swathes of other online publications, was eager to comment on how the shirt sponsor of Rangers has been handed a £4 million fine after the annual routine investigation was carried out by the UK Gambling Commission. As with most UKGC fines, the gambling firm responsible for the 32Red sister sites was found to be guilty of being in breach of anti-money laundering and social responsibility legislation. Although it wasn't only 32Red that failed its annual compliance check, Platinum Gaming Limited, which also runs under the Kindred Group banner, was also found guilty of the same offences, which took the total fine up to a staggering £7.1 million. In addition to the sizeable fine that they have been directed to pay by the UKGC, the Gambling Commission has also issued an official warning.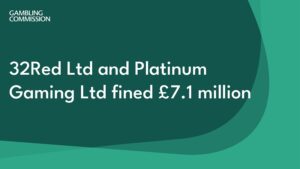 For the Rangers shirt sponsor, the UKGC found that the casino failed to identify at-risk customers after they had staked substantial amounts of cash and overall, there weren't enough controls to flag harmful behaviour. The UKGC publicly shared some of the findings. For example, one customer freely deposited £43k and lost £36k within seven days – without their behaviour being flagged once! Furthermore, after self-excluding or being blocked from the 32Red platform, some players could create an account with one of its sister sites, deposit cash and wager freely. The UKGC hopes to make an example of the two casino platforms, as revealed by a recent press statement. Unsurprisingly, Kindred has declined to comment.
: On March 7th, Business 2 Community had a few suggestions on how you can make the most out of your smartphone in an article that was undoubtedly paid-for content. One of the only links in the article was in the section which explains how you can enhance your mobile gaming experience by playing at online casinos, such as the 32Red sister sites. Not suspect, at all! Although it is irrefutable that the sister sites do work incredibly well on mobile devices. Users can seamlessly play online slot games, blackjack games, roulette games and baccarat games and enjoy the chance to real cash. At least the writers had a few handy tips in the article, such as suggesting that you download a task manager on your smartphone to keep track of everything from your daily chores to items on your professional to-do list.
The article also covered how you can make the most of your smartphone camera by playing around with angles, lighting, filters, and effects. Although undoubtedly anyone who has ever snapped anything with their smartphone camera will already have all of those aforementioned tips up their tech-savvy sleeves – they are hardly trade secrets. Surreally, the writers also felt the need to point out that you can stay connected with social media on your smartphone, who knew?! If you have been outside recently, you will have almost certainly seen a fair chunk of the population out there glued to some form of Social Media app. Other not-so-revelationary advice included instructing readers to download fitness apps and productivity apps.
: UK sports fans have had a dim view of sportsbooks and casinos sponsoring football teams for a while, and the UK government have been under substantial pressure to come down on betting sponsors hard. On the 1st of March, the Island Echo warned that the government is finally expected to strike that blow when it published a report on how the government is planning to tighten the reigns on online gambling. The feature pointed out that plenty has changed since 2005 when the last Gambling Act was drafted by the government. The technological progression in social media and smartphones has made online gambling more appealing, accessible and visible in the public eye, increasing calls for the act to be amended with tighter measures around the neck of online gambling companies.
The UK is lagging behind many European countries, including Spain, the Netherlands, Belgium, Germany and Italy, which recently brought in stricter regulations. However, that is to change in 2023. Rather than breaking multi-year contracts with the sponsors, UK football teams are far more likely to wait until the end of the contract to find a new sponsor, which is why 25 of the top 40 football clubs still have a betting sponsor or partnership. One of the most controversial partnership deals is the one between 32Red and Derby County. There are few signs to indicate that the contract will be terminated with any immediate effect – regardless of how many damning reports on the harms of gambling are printed and published.
: On February 20th, The Sun shared the ultimate strategy when playing the cult hit live dealer game Dream Catcher, which was brought to online casinos by the one and only Evolution Gaming. For those unacquainted, Dream Catcher is a wheel of the fortune-style game; with every spin, there is the chance of landing multipliers and massive jackpot prizes. In the earlier days of online casinos, players could only take their pick from standard roulette, blackjack and poker games. After Evolution started reinventing the wheel, literally, the developer changed the face of online gaming forever. To play the game, before each spin, you will need to predict which number the needle will land on. If you guess correctly, the win will instantly be paid in relation to the stake you set before placing the bet. There are no losing segments on the wheel, similar to a roulette wheel.
After letting readers know the ins and outs of Dream Catcher, The Sun suggested the 10 best online casinos to try out the game. Numerous 32Red sister sites featured on the list, 32Red itself was the fourth best casino to take the wheel for a spin. If the casino addressed the issues that revolved around the hard-to-reach customer service team and the smaller stature of the game library, it would have undoubtedly stolen one of the higher positions from Mr Vegas, 888 Casino or Mr Q. As 32Red isn't without its highlights, including the excellent reward scheme, the dual licencing and free spin giveaways.
: This week, 32Red was mentioned in an article by Gambling News that centred around the release of the hotly anticipated online slot game Legion Gold by Play'n Go. Usually, a new Play'n Go release isn't too newsworthy, given that they frequently drop onto online casinos throughout the year, but this was no ordinary slot drop from the legendary iGaming developer. The game, which has inspired tournaments in its name, is packed to the brim with bonus features, including multiplying wild symbols, a re-spin feature, and a Mega Spins feature to boot. Legion Gold was dubbed the developer's freshest slot release to date, which is a massive claim, given that the title was robbed from the recently released game Pilgrim of Dead. 32Red came into the picture when it was mentioned that the developer kicked off 2023 by signing a deal with the casino, which bolstered its untouchable position in the UK market.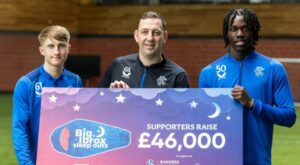 On February 7th, the Glasgow Times noted the achievements of the Glasgow Rangers Charity Foundation, which hosted a Sleep Out in less than temperate conditions last year and raised £46k for a hospital charity and the protection of vulnerable children. As the sponsor for the Glasgow Rangers, 32Red pledged a generous donation to the fundraising event by kickstarting every fundraiser's digital collection pot with a £10 donation. But that wasn't the end of the casino's benevolence; the casino also paid for a hot breakfast for everyone who took part in the sleep-out, which saw participants brave the elements in the Ibrox Stadium with little more than sleeping bags for warmth.
: This week, the finance, marketing and technology-focused website Trade Flock asked the very valid question, is PayPal still the safest digital wallet to use online, with a view to their security when used on online casinos. 32Red was mentioned in the article by name as an example of a casino that offers the feature. After informing readers that PayPal has been a part of the digital retail world since 1998 and has since amassed over 150 million global users, Trade Flock moved on to covering assets including buyer protection insurance and data encryption. Unsurprisingly, Trade Flock concluded at the end of the article that PayPal remains one of the most secure e-wallets available. However, it is only secure if you protect yourself and your account by never sharing your password and creating a different password for the e-wallet instead of using the same password for everything. The article also recommends activating the two-factor authentication so that all online log-ins have to be verified and approved via the app.
On January 31st, the Sun listed the best online casinos for mobile users in February 2023. 32Red was included in the list due to its leading native app for Android users, the generous welcome deposit and its longstanding reputation. However, there was one very big caveat listed in the mini-review, which revolved around the fact that there is no native app available in the apple app store. However, with that in mind, iPhone users can always use their mobile web browser to access the thousands of live casino games, arcade games, video roulette games, traditional slots, Megaways games and live game shows instead.
: This week, Suffolk Gazette put the Rainbow Riches online slot franchise in the spotlight and recommended 32Red as one of the best platforms to try out the iconic online slot games that have done well to stand the test of time. Barcrest, WM Gaming, and SG Digital are all major cogs in the Rainbow Riches' pioneering, developing and publishing machine. Despite how many new sequel games get published, plenty of players decide to attach themselves to the original. Yet, for players who are looking for a little more than the traditional video slot game set-up, Rainbow Riches Megaways and Rainbow Riches Slingo are tempting options. At the time of writing, there are 15 games in the phenomenal franchise, some of the most recent additions include Crops of Cash, Power Pitch, and Rainbow Frenzy.
On January 19, the Sun ranked all of the best welcome offers at online casinos, 32Red appeared at number 13 on the list. Rather than going into detail on the ranking factors and what exactly is up for grabs, the article covered an array of frequently asked questions about casino welcome offers. While they may seem straightforward at first glance, there are often many different terms and conditions attached to them, which may leave casino newbies feeling a little short-changed – misunderstandings over bonuses are one of the main reasons why sites such as Trustpilot are filled with angry reviews! Some of the common queries covered included how match percentages and win caps work in real terms.
: Everyone is talking about how Play'n Go has expanded its reach by partnering with the Kindred Group and launching its hit slot games across popular platforms, including 32Red. Gambling Insider, European Gambling Industry News and World Casino News all covered the story of how all members at the casino will now have access to the entire Play'n Go back catalogue. As 32Red Casino is frequented by players from over 25 regulated markets across the globe, this is a major milestone for the popular iGaming developer who is responsible for the cult-hit Book of Dead game, along with newer Blockbuster releases, including Shamrock Miner, Boat Bonanza, and MegaDon. The Regional Director for Play'n Go commented on the deal, saying it was a strategic partnership forged between two companies that operate with customer-focused and forward-thinking business models. The iGaming developer also promised that there is plenty more exciting content in the pipeline.
Swindon Link published an article on how many online casinos accept PayPal as a deposit and withdrawal method this week. Even though there is certainly no short supply of casinos that have partnered with PayPal as a banking partner, only five powerhouse casinos made it on the list that placed 32Red at number three, just beneath 888 Casino and Betway Casino. The reasons for 32Red's pride of place on the list included their longstanding reputation, the array of other trusted payment options and the range of games that cover all bases, including online slots, live dealer games and automated card games.
: For anyone who has ever wondered about the nature of the tech behind some of the biggest betting sites in Singapore, Tech Story has all the answers. After the online sports betting industry was described as the fastest growing industry due to the increasing accessibility in Singapore after the legalisation in 2016, it covered the most influential companies, starting with SBTech, which owns a Bulgarian studio, employs over 1,000 members of staff, and has recently incorporated an end-to-end B2B sportsbook. The second biggest contender in Singaporean sports betting was listed as the Kambi Group, which is responsible for the sports betting tech integrated into infamous sites, including Unibet, 888Sport, and 32Red. At the last count, the Kambi Group employs over 600 in-house specialists who work tirelessly to support the internal and user interfaces for sportsbook operators.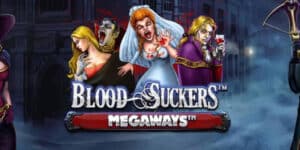 We might have to wait 10 more months for Halloween to officially arrive, but thanks to Red Tiger Gaming and 32Red, we can get a taste of it early through the pending arrival of Blood Suckers Megaways! With blood-thirsty vampire brides, undead versions of Oscar Wilde, and classic fanged Nosferatu figures to boot, the high volatility game is set to be the B-movie horror slot of the year. In the base game, every win triggers the cascade feature, and wins won't be too hard to come by, not if the random wild symbol feature has anything to do with it! These aren't your standard wild symbols either; super wilds can fill entire reels or boost winning lines by up to 7x.
: New slots don't just rock up at 32Red unannounced. Well, the ones worth writing about in their blog don't. This week, the casino declared the arrival of a host of hot new games, including what is set to be an instant Pragmatic Play classic game, Wild Wild Bananas. Load up the reels, and you will be whisked to the beach, where a larger-than-life monkey will show you the sun-soaked ropes. Along with giving you 576 ways to win, there is a money collect feature which triggers when wild symbols appear alongside the cash banana symbols. Via the feature, one of three jackpots can be awarded, and your win opportunities only get bigger in the free spin feature as the reel set expands. The title will officially release on January 10th; you won't want to miss it.
Pinatas and Ponies is another vibrant slot game that is due for imminent release on 32Red on January 6th. It's a carnival of colour with some of the cutest pinatas you will ever set your eyes upon. In the main game, it looks as though Red Tiger Gaming has taken a few leaves out of Sweet Bonanza's book, although there is a number of distinguishing factors, including the three pinatas at the top of the reel set; when they drop onto the reels multipliers up to 15x will appear to boost your winning combos. In the bonus game, the pinata symbols can stack, which means access to even bigger multipliers that won't disappear once they have worked their multiplier magic.
Can 32Red Be Trusted?

★★★★★
32Red is a 4 Star trusted casino.
1. UKGC License

32Red Limited holds UK Gambling Commission licence 39430.

2. UKGC Fines

In January 2023, 32Red Limited was fined £4.2m, handed a formal warning and had additional conditions attached to its licence after breaking licence conditions relating to interacting with customers and preventing money laundering.

3. Customer Service

32Red can be contacted by telephone, live chat or email.

4. Trustpilot Score

After over 2300 reviews, 32Red has an average rating of 2.2 out of 5.0.

5. Company Location

32Red Limited is based in Gibraltar, which is a trusted location.

6. Visible T&C's

Wherever promotions are offered at 32Red, the conditions of those promotions are stated clearly.

7. Social Media Presence

32Red has active accounts on both Facebook and Twitter.

8. Number of Sister Sites

There aren't any 32Red sister sites with 32Red Limited, but theres's a wider family of 32Red sister sites via The Kindred Group.

9. Games portfolio

32Red boasts about having more than one thousand games in total, including slots, live dealer games, game shows, poker and Slingo. The only thing missing from the casino's portfolio is bingo.

10. Gamstop links

Yes, 32Red supports GamStop. The logo is visible in the footer of its website.

Overall SCORE >

★★★

★★ – 3/5 Stars
32Red Review 2023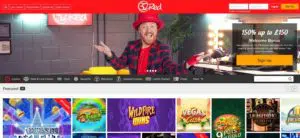 An award-winning web casino created by the 32Red Limited group, 32Red Casino is among the longest-running online casino entities on the internet and has been providing big-time thrills to players ever since the time of its launch twenty years ago.
Here in the 2020s, 32Red Casino is owned by the Kindred Group, which owns 11 major casinos and sports betting brands in Scandinavia and the UK including Unibet, Maria Casino and, of course, 32 Red. Kindred, which is listed on the Swedish Nasdaq Stockholm Exchange under KIND SDB, was founded in 1997 by Anders Ström. Considering the properties it now owns, it has to be considered a gaming giant. The deal that brought 32Red into the Kindred Group family was worth more than £200m.
Time has passed since 32Red was founded, but it remains one of the UK's biggest casinos and one of the most visible in the press and on television. This review will give you some insight into why that is.
New Player Welcome Offers
The first thing to look out for at an online casino is their welcome bonus offer that is provided to new players. In the case of 32Red casino, new players get two different bonuses.
The first bonus is the no deposit slot bonus of £10, where new players that sign up get £10 in their account that can be used to play slots immediately even if the player never goes on to make a direct deposit themselves. The second bonus is the 150% matched deposit bonus, where players can get up to £150 in bonus funds by depositing up to £100.
Monthly Promotions
The monthly promotions you'll find waiting for you when you visit 32Red will vary depending on the seasons, and we mean that quite literally. If it's Christmas, you'll see Christmas-related promotions. Visit the casino early in the new year and you'll see a promotion called something like "January sales." The terms of these promotions will vary, and they're never around for long anyway. There are exclusive player lounges ("The Ruby Lounge" for one) that are only open to VIP players, and so from that we infer that there's a VIP scheme. The issue is that we have no idea what the VIP scheme looks like or how to access it. The promotional text around the VIP sections suggests that players will be invited to play when the people in charge of the casino deep them to be eligible, but that's all a bit vague. Without that knowledge, we'd have to say that the promotions at 32Red are a little weak.
32Red: Pros and Cons
As stellar as 32Red Casino already is in the eyes of many, it has pros and cons just like any other online casino does. Here are a few of them.
Pros:
•Has earned the title of "Casino of the Decade" by Casinomeister, which is high praise.
•Colossal list of slots, games, and other entertainment.
Cons:
•Wagering requirements for bonus funds are higher than they ought to be.
•Operates a VIP scheme but doesn't tell anybody how to get an invite to it.
Featured Slots and Casino Games
As you'd expect from such a high-profile casino brand, 32Red features a massive collection of casino games on its website. They're neatly divided into subcategories like Classic Slots, Table Games, Video Slots, Poker, and more. The following are a couple of the best slot titles that are featured on 32Red Casino right now:
•Rainbow Riches – A legendary Irish-themed slot from Barcrest that's generally a feature on every slot website that hosts it. This is an old game now, but it's still the standard against which all other Irish-themed slots are measured. Whether it's the cuteness of the colourful theme or the potential of its bonuses, it's a slot that every slots lover should play at least once.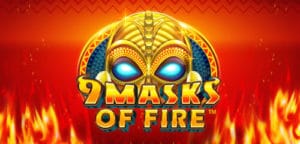 •9 Masks of Fire – The name that appears on the loading screen of 9 Masks of Fire might be that of Microgaming, but in reality, this influential slot was developed by Gameburger Studios and licensed to Microgaming thanks to the relationship between the two studios. You could call this myth and legend-themed slot a trend-setter. If you've played a slot recently that features high scatter jackpots as an incentive, this is the reason why. This is where the trend started, and in the eyes of many, it's still the best of its kind.
Deposit and Withdrawal Methods
The accepted depositing methods on 32Red include pretty much all card-based payments as well as e-wallets. For completion's sake, players can use Wire Transfer, Skrill 1-Tap, PayPal, Mastercard, PaySafeCard, Visa, EntroPay, and Neteller.
General advice for withdrawals is that they may take up to five days, but in practice, they're generally far faster than that and might even turn up within 24 hours.
Customer Support and License
Nobody can beat 32Red for customer service standards. You might be able to match them, but you won't be able to beat them! That's because they offer the full range of telephone, email, and live chat support. To find the assistance you need, go to the "help" section of the website and then search for "contact" to get to your desired method.
32Red Casino also holds the distinction of being a two-license casino, holdings valid licenses with both the UK Gambling Commission and the relevant authorities in Gibraltar. It really doesn't get much better than that.
32Red- The Verdict
32Red is almost perfect. If the wagering requirements were a little lower and there was more information on how players could become VIPs, we'd be tempted to give them the full five stars. Even without that fifth star, though, this is still an excellent casino that's stood the test of time and, in all likelihood, will continue to do so.
What are players saying about 32Red?
Here are our condensed / readers digest summaries of recent player reviews of 32Red.
30-Apr-2023 by Rikki:
32Red is a total con. Don't sign up thinking you'll get the free spins or matched bonus they offer – there's no clear way of getting it. – source: TrustPilot
30-Apr-2023 by John:
Don't use 32Red. It's a scam site; it feels like it's run in a garage. None of the bonuses work. – source: TrustPilot
29-Apr-2023 by HK:
I see why 32Red's ratings are so low. I made a deposit which left my bank but didn't show up with 32Red. They're telling me it's an issue with my bank and they can't help me. The bank says the money definitely left my account, and the problem is with the casino. – source: TrustPilot
29-Apr-2023 by Maximus:
32Red is a site with big problems. Games slow down for no reason all the time. RTP can't be relied on. If you ask why the games are running so slowly on chat, they close your account. Don't trust them with your money. – source: TrustPilot
24-Apr-2023 by David:
I'm always happy when I play at 32Red. You get a nice win every once in a while; I've had a big one recently. – source: TrustPilot

15-Jan-2022 by Okan:
You get quick withdrawals here. It's the best casino I've played at and the pay percentage is high. I was told withdrawals might take five days but it didn't even take one. – source: TrustPilot
12-Jan-2022 by Jack:
I've never had any problems here. No issues with registering, the offers helped me out, and on the whole I've been happy. – source: TrustPilot
12-Jan-2022 by Nathan:
I've played nearly everywhere and the payout rate at 32Red is the worst of the lot. I've put in so much money and got almost nothing back from it. This doesn't happen anywhere else, it has to be down to greed. – source: TrustPilot
11-Jan-2022 by Gary:
Signing up was easy, they accepted my provisional driving license. There's a good selection of games and when I requested my first £200 withdrawal I had it in my bank the next day. Would recommend. – source: TrustPilot
11-Jan-2022 by Suzy:
I wish I could give it zero stars. I've been waiting for a withdrawal for ten days. I've tried contacting them and heard nothing back. Save your money and play somewhere that does instant withdrawals. Once I eventually get my money I'll be closing my account. – source: TrustPilot
32Red Ltd – The Sporting Casino Brand
Sponsoring Scotland's Champions
Sponsoring the shirt of a top-level football team is expensive. Sponsoring a team that wins championships is even more expensive. For 32Red, it's worth the price. The casino's name is splashed across the shirts of Glasgow Rangers FC, who've been crowned the Scottish champions an incredible 54 times, most recently in 2021 under the management of Liverpool legend Steven Gerrard. The connection between the club and the casino brand is long-lasting and expected to extend beyond the end of the current football season.
Rangers isn't the only well-known football team to be sponsored by 32Red. Derby County and Middlesbrough – both of which are teams that play in the English Championship – wear the 32Red logo on their shirts as well. When football legend Wayne Rooney returned from the Major League Soccer in the USA to join Derby County shortly after Derby and 32Red signed a new sponsorship agreement, he wore the number 32 on his back. Both sides denied the suggestion that Rooney's number was connected to the sponsorship deal, but the press made the connection anyway.
Other well-known football clubs to have been sponsored by 32Red in the past include Aston Villa, Swansea City, and Preston North End.
The Voice At The Table
If you were to log in to 32Red's online casino and head for the table games, you'd hear a familiar voice when your cards were dealt to you or when the roulette wheel stops spinning, and it's time to call the number. You'll probably wonder where you've heard the voice before. Wonder no longer, because we can tell you. It's Patsy Kensit!
Covering what Patsy hasn't done in the world of show business would probably be easier than listing what she hasn't. She started out as a rock musician in the 1980s with the band "Eighth Wonder" before switching gears and becoming a model and actor. "Absolute Beginners" made her a star in 1986, and "Lethal Weapon 2" pushed that star into the stratosphere in 1989. During the 1990s, she became a hot topic in British tabloids thanks to her marriage to Oasis frontman Liam Gallagher. More recently, she's been seen in iconic TV shows like "Emmerdale" and "Holby City." Her voice is familiar to millions, which makes her a major coup for 32Red.
Classy Ambassadors
As well as having high profile sponsorships and celebrity connections, 32Red has sporting ambassadors connected to its large, popular sports betting platform. In the world of horse racing, 32Red is represented by Gold Cup-winning jockey Paddy Brennan and highly-regarded trainer Fergal O'Brien. Brennan has ridden more than a thousand winners during his long career, many of which were trained by O'Brien.
In boxing, the company's highest-profile ambassadors are Josh Warrington and Carl Frampton. Warrington is a former IBF World Featherweight Champion and is the only world champion boxer in history to come from Leeds. Frampton retired in April 2021 after an illustrious career that saw him become world champion at bantamweight, featherweight, and super-featherweight. Frampton was also named "Fighter of the Year" by The Ring Magazine, ESPN, and the Boxing Writer's Association in 2016. It's notable that Warrington and Frampton technically work together through 32Red because Warrington is one of only three men ever to defeat Frampton in the ring.
There's also a connection between 32Red and Queensbury Promotions, which is run by boxing legend Frank Warren.
TV Success With Keith Lemon
32Red has had an almost-constant presence on British television during commercial breaks for more than ten years. The company took things to the next level in March 2021 when TV personality Keith Lemon appeared in his first televised commercial campaign for the brand. Lemon has been known to British television audiences for years thanks to television shows like "Celebrity Juice" and "Through the Keyhole." He can be divisive, but he commands attention and has done so with these adverts.
The man behind the character of Keith Lemon is comedian Leigh Francis, who was famous in another guise long before Keith Lemon came along. Francis' previous character was the celebrity-obsessed Avid Merrion, who starred in the series "Bo Selecta" for Channel 4 between 2002 and 2009. "Celebrity Juice" is still on the air, so 32Red has done well to attract the services of a TV star who's still relevant rather than one attempting to cash in on their fame from several years prior.
The presence of Lemon provides a comedic element to 2022's 32Red adverts, during which the casino is represented as a television game show hosted by Lemon. The latest casino offers are read out either by Lemon or a voiceover artist as he navigates his way around a dangerous-looking backstage area, avoiding hazards like falling scenery and, for some reason, snakes. Three full television adverts starring Lemon have been made by 32Red so far, plus two shorter-form adverts that have mostly appeared only on YouTube.
All of 32Red's previous television commercials, including those that were made before the partnership with Keith Lemon began, are available on the casino's official YouTube channel. The channel also features exclusive interviews with some of its celebrity ambassadors and figures from its sponsored football teams. Despite the quality and exclusivity of the content, nothing that's been uploaded to the channel within the past two years has achieved more than forty thousand views. Even things that ought to attract more views – like a short series with Wayne Rooney – are stuck below ten thousand. That might be at least partially down to the fact that the channel has fewer than one thousand subscribers despite the popularity of the brand.
New Partners
Away from the flashy world of celebrity sponsorships and television commercials, the latest news in the world of 32Red is that the company signed a new partnership with the 1×2 Network in September 2021. The terms of the deal give 32Red's casino players access to all the most popular games created by 1×2 Gaming and Iron Dog Studio, including Neon Jungle, Pirate Kingdom Megaways, and Rainbow Wilds. 1×2 Gaming has agreed to create an exclusive 32Red branded Megaways slot as part of the new agreement.
32Red is very big but still getting bigger. The next few years look very rosy indeed for the red brand.