Gamesys Operations Limited Casinos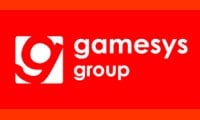 Gamesys Operations Limited operates 7 online casinos. The top Gamesys sites are Double Bubble Bingo, Jackpot Joy, Megaways Casino, Heart Bingo, Monopoly Casino, Rainbow Riches Casino and Virgin Games.
Gamesys is based at Suite 2, Floor 4, Waterport Place, Gibraltar, GX11 1AA.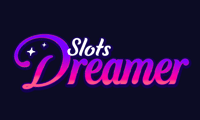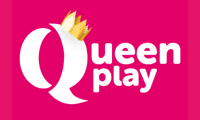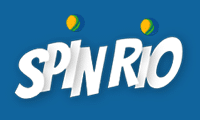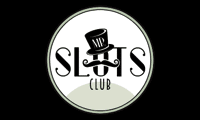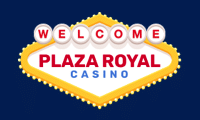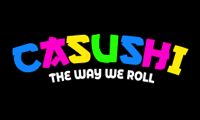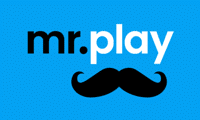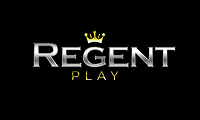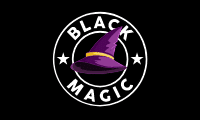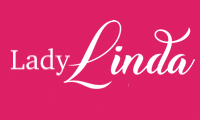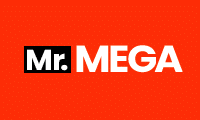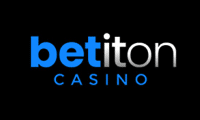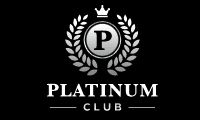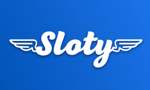 Top Gamesys Operations Limited Casinos 2022
Jackpot Joy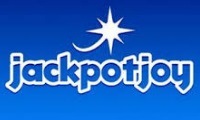 Jackpot Joy rules the roost among the Gamesys Operations Limited family of casinos. Most of the brands on this casino network are big, but Jackpot Joy is the biggest. Few bingo and casino sites in the UK enjoy so large a profile as this one. When the site was launched in 2002, it was advertised in television commercials by the late "Carry On" and "Eastenders" star Barbara Windsor, thus ensuring that the casino became a famous name almost immediately. She remained the face of the brand for several years before passing the torch to Paddy McGuinness. The comedian and TV presenter still appears in adverts for the site to this day. Jackpot Joy started life as a bingo site but has expanded considerably over the years. Players these days are just as likely to visit the site for its online slots as they are for its bingo games, and they also have Slingo, poker, and live casino games at their fingertips, too. It's not quite the biggest bingo site in the UK, but it's easily within the top five and perhaps even the top three.
Double Bubble Bingo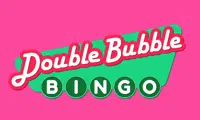 At first glance, Double Bubble Bingo might appear to be the odd one out on the Gamesys Operations Limited casino network. All of the other sites – with the exception of Jackpot Joy – have brand partnerships, whether that's with Heart Radio or Virgin. Jackpot Joy might not have any brand partnerships, but it gets around that problem by spending big money on TV advertising. Double Bubble Bingo isn't advertised on television and doesn't have a big name attached to it, so how has it become so popular in such a short space of time? There are a couple of potential answers to that question. The first is that Double Bubble Bingo is the newest casino site in the Gamesys range, and as the network company already has a reputation for producing quality casinos, it was inevitable that players would want to come and check it out. The second is that Double Bubble Bingo isn't quite as "unconnected" as it appears to be. The online slots experts among you will already have noticed that the name and logo of the bingo site are identical to that of Double Bubble and Double Bubble Megaways, both of which are very popular online slots by Roxor Gaming. The entire website might look like chewing gum, but that barely matters when the range of games on it is so much fun to play.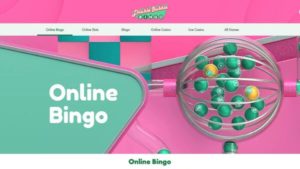 Megaways Casino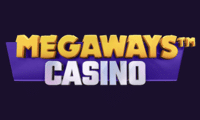 Gamesys Operations Limited has managed to stay ahead (most of) the crowd for as long as it has because it's shrewd and knows how to stay either on or ahead of trends. Megaways Casino is a great example of what we mean by that. The entire online slots and casino industry changed when Big Time Gaming invented the Megaways system. The massively volatile, hugely dynamic system allows for well over 100,000 paylines to be active at any one time and has been used by almost every slots provider under the sun. Not all players enjoy Megaways slots, but those who do can't get enough of them. The idea of a casino where they can find all of their favourite Megaways slots under one roof would appeal enormously to them, and so Gamesys built them one. It's a clever marketing ploy because the product range at Megaways Casino isn't actually any different to the product range at Double Bubble Bingo. If you visit both sites, you'll see the same range of slots, live dealer games, bingo rooms and Slingo games. The difference is that Megaways slots are featured far more prominently at Megaways Casino, and most of the site's promotions are based around them, too.
Heart Bingo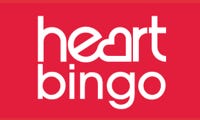 The situation with Heart Bingo and Gamesys Operations Limited is a little bit unusual. Gamesys Operations Limited used to operate both Heart Bingo and its sister site Smooth Bingo. Then one day, BV Gaming Limited (the owners of Bet Victor) swooped in and bought both properties. Smooth Bingo was shut down in favour of focusing on Heart Bingo, and Heart Bingo got a new website and a new lease of life thanks to a high-profile advertising campaign starring singer, television presenter and former X-Factor star Olly Murs. Given that the Heart Bingo brand – which is connected to the radio station Heart FM – is now a BV Gaming Limited property, you're probably wondering why we've included it on a list of casinos that belongs to Gamesys Operations Limited. It's a fair question, but the answer is that Gamesys is somehow still involved. The UK Gambling Commission lists Heart Bingo as a white-label casino brand connected to the Gamesys licence but also lists it as a white-label brand for BV Gaming. It seems the two rival casino network companies are working together behind the scenes on this casino, which makes it all the more unique.
Monopoly Casino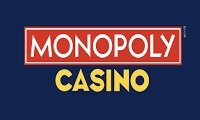 Monopoly Casino comes from the same school of thought as Megaways Casino. If you were new to the world of online casinos, you'd probably associate the name "Monopoly" with the popular traditional board games sold by Hasbro. Versions of Monopoly have existed since 1903, long before the idea of the internet was even a twinkle in the eye of a genius. Since the internet and online casinos came along, though, Monopoly has taken to the format like a duck to water. Playing Monopoly is all about speculating to accumulate, which is the same thing we all do when we play online slots or other casino games. There have been well over a dozen official Monopoly gambling games made up until this point, and all of them are available to play at Monopoly Casino. Whether you're looking for the latest Monopoly slots, official Monopoly bingo rooms or Monopoly Slingo, you'll find it all within these four digital walls. You'll also find everything else that Gamesys Operations Limited has to offer, too because, like Megaways Casino, this is another reskin of the Double Bubble Bingo template.
Rainbow Riches Casino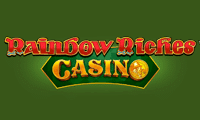 If you don't recognise the name "Rainbow Riches," you're very late to the online casino party. The Rainbow Riches franchise has been the most popular series of Irish-themed casino games in the business for well over a decade, and the Irish theme is a very crowded market. We're losing count of how many online slots and other games there are in the Rainbow Riches franchise, but whenever we do need to count, we come to Rainbow Riches Casino and tally them all up in their collection. The Rainbow Riches series is so popular with players that its logo can attract them to brick-and-mortar gaming venues, so it's no real surprise that it's just as capable of attracting players to a digital venue. Rainbow Riches Casino hasn't been treated as a huge priority by Gamesys Operations Limited in the past, but that might be beginning to change. In recent years we've seen the brand advertised on television with its "Rainbow Hunter" van, and the site itself has recently had a minor facelift. As with so many of the other casino sites in the Gamesys collection, it's just the same template and the same games again delivered with a different focus, but why tamper with a winning formula?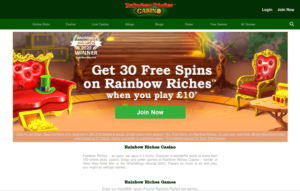 Virgin Games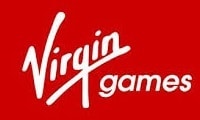 The Virgin logo has been splashed over so many things in the past thirty years that it was inevitable it would one day find its way to online casinos. It's a boon to Gamesys Operations Limited that when the time eventually came, it was they who were trusted with the world-famous name. Richard Branson's brand has been used to sell cola, tickets for planes and trains, records and gym memberships in the past, so casino games are just the latest products in an extremely long line. The fact that Virgin Games has been promoted in television commercials underlines the importance of this brand to the casino network company as a whole, even if it doesn't explain why the commercials are themed around the idea of vampires playing online slots. You won't necessarily find anything at Virgin Games that you wouldn't also find if you rooted around in the archives of any of the other online casinos on the network, but the presence of the Virgin name makes the whole experience of playing at this casino feel a little more upmarket. The promotions available at Virgin Games tend to be at the upper end of the Gamesys scale too, so if you're moving from one Gamesys site to another, it would be worth making this one an early stop on your tour.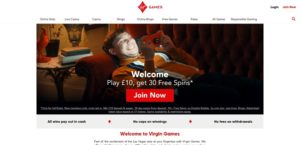 About Gamesys Operations Limited
The History of Gamesys
Gamesys Operations Limited was not born yesterday. While it might not be the oldest casino company in the world, it's a veteran of the industry and celebrated its twentieth anniversary in 2021. The world of online casinos looked very different when Gamesys took its first tentative steps into it in 2001, but the company has both survived and thrived since then despite being faced with wave after wave of new rival casino network companies that have emerged during that time. Its success has been down to shrewd manoeuvring within the marketplace, clever branding of its casino websites, and knowing when to make changes to suit the changing world around it. Those changes have been wholesale. In the past, the company we now know as Gamesys has been called Intertain and the JPJ Group, as well as spending a brief period named after its most successful online casino site, Jackpot Joy. The Gamesys name arrived in 2019. We've become accustomed to calling the company "Gamesys," but based on past form, we probably shouldn't get used to it. They could easily change names again more than once before the end of the 2020s.
As you can see from the above image, Gamesys Operations Limited maintains a public website. We'd call it a "customer-facing website," but the content on it doesn't seem to be intended for the general public. Instead, it's a business-focused website providing facts, figures, and investment news about the company. Business-speak is prevalent all over the site, starting with the text on the banner graphic in which Gamesys acknowledges its status as a "Bally's Corporation Company" and describes itself as a "leading international online gaming operator." The follow-on text notes that they're strategically well-positioned for future growth, which sounds a little like an invitation to investors or perhaps even an open door for another corporate takeover. Many of the usual things we'd expect to see on a casino network company's website aren't present here. There is not, for example, a company mission statement or a statement about the Gamesys Group's values. There isn't a cosy "get to know us" section outlining the company's history or profiling its senior staff. It's just wall-to-wall facts, and so while the red-and-white colour scheme might seem warm and inviting, the website itself leaves us a little cold.
Gamesys on Wikipedia
While it isn't necessarily true to say that having a Wikipedia page is a sign that a casino network company is successful, it's certainly true that a successful casino network company is more likely to have a Wikipedia entry than an unsuccessful casino network company. With that in mind, the Gamesys Group has a short entry on Wikipedia – and that entry provides a lot more information about the company's backstory than its official website does.
From the Gamesys Wikipedia, we know that the company's founders back in 2001 were Robin Tombs, Noel Hayden, and Andrew Dixon. We also know that the Virgin Games brand was acquired at significant cost by Gamesys in 2013, but it briefly parted with Jackpot Joy by selling the casino to the Intertain Group in February 2015 for £425.8m. Gamesys and Jackpot Joy would be reunited in 2019 when Intertain, which would go on to change its name to the JPJ Group, carried out a reverse takeover of Gamesys. Between the takeovers and the reverse takeovers, the history of Gamesys can become quite difficult to follow, but things get a lot easier after March 2021. That's when Bally's Corporation, a US-based casino company, acquired Gamesys and all of its subsidiaries for about £2bn.
What Is Bally's Corporation?
As we now know from the above paragraph, Gamesys Operations Limited is no longer a standalone, independent company. Its destiny is controlled from overseas by Bally's Corporation. The name "Bally's" might sound familiar to anybody who played physical slot machines and gaming cabinets in the 1980s and 1990s, but the brand and the company behind it has changed and grown beyond all recognition since then. It's now a leviathan company with a global presence, offering both iGaming and sports betting in both physical and digital venues. Bally's Corporation owns fourteen physical casinos split across ten states in the USA and even has its own horse racing track in Colorado.
The number of people that work for Bally's Corporation, including everyone employed by Gamesys Operations Limited, is close to ten thousand. While the majority of those ten thousand people work on the digital side of things, some of them are tasked with maintaining the company's 15,000 physical slot machines, five hundred or so table games, and over five thousand hotel rooms attached to its casinos. As if any further proof of the size and power of Bally's Corporation were needed, the company trades on the Stock Exchange in New York. While they have offices all over the world, Bally's head office is in Providence, Rhode Island, USA.
Even though Bally's owns Gamesys, there's still an element of Gamesys in charge of Bally's. That's because Lee Fenton, who was previously the Chief Executive Officer of Gamesys between 2015 and 2021, is now the Chief Executive Officer of Bally's Corporation. Bally's Corporation is not to be confused with Bally Technology, which is another old British gaming company that's now in American hands under the umbrella of Scientific Games.
Gamesys Group Licenses and Fines
Gamesys Operations Limited has, for the main part, managed to keep its nose clean in terms of staying out of trouble with the UK Gambling Commission, which regulates the hobby in the United Kingdom. However, there has been one notable exception to that. In June 2019, the UKGC investigated Gamesys and found that the company was guilty of breaches of the Money Laundering Regulations Act of 2007 and a failure to comply with Social Responsibility Code 3.4.1, which is a condition of the company's licence. To be more specific, the UKGC found that on three occasions, Gamesys failed to notice that customers spending large sums of money at its online casinos had been the subject of police investigations in the past and that the money being spent at the casino sites was stolen. It was the view of the UKGC that further identification checks should have been performed on these customers and that all three customers should have been interacted with by Gamesys staff when they showed signs of problem gambling by placing an ever-increasing series of wagers. This was a costly experience for Gamesys, as the company was eventually ordered to make a payment of £690,000 to gambling charities in lieu of a formal financial penalty and was also made to repay £460,472 to the victims of the aforementioned thefts. The failures cost Gamesys £1.2m in total, and the group has not been sanctioned since.
The licence that Gamesys Operations Limited holds with the UK Gambling Commission is numbered 38905. Casinos operated by the company are also licenced by the Gibraltar Gambling Commissioner under account number RGL 46.
What are players saying about Gamesys casinos?
Here's a recent set of reviews written by real customers about their experiences playing at Gamesys Operations Limited casinos. We've condensed the reviews to keep them brief.
24-Mar-2022 Jackpot Joy review by Lorraine:


I love the format of Jackpot Joy more than any other bingo site, but I get the feeling it's never going to let me win big money because the same people always seem to win those games

.– source: TrustPilot
18-Mar-2022 Jackpot Joy review by Jennifer:


Jackpot Joy is a shocking casino site. I've decided that my money would be better spent elsewhere and I'm happy with that decision

. – source: TrustPilot
24-Mar-2022 Double Bubble Bingo review by Terry:
The first time I tried to make a withdrawal I was told everything had gone through OK, then the next day I didn't have my winnings so I checked again only to find that it didn't go through and my account was now locked. They're asking for a picture of me holding my passport and a piece of paper with today's date written on it. – source: TrustPilot
20-Mar-2022 Double Bubble Bingo review by Linda:
The value of the free spins they give out has dropped by half, and I don't get the birthday or Christmas bonus treats I used to get despite spending enough to become a "plus" member. – source: TrustPilot
17-Jan-2022 Megaways Casino review by Andria:
I'm over the moon with Megaways Casino. I got a bonus of £80 off my second deposit and asked to withdraw £70. The money was in my account before I even closed the website. – source: TrustPilot
16-Jan-2022 Megaways Casino review by Nik:
I'm not convinced the Slingo and Casino Solitaire games are playing fair. I know what a random draw of cards looks like and this isn't it. You can always guarantee you won't get the tenth card you need and it happens too often for it to be random. – source: TrustPilot
24-Mar-2022 Monopoly Casino review by Chloe:
In my time so far with Monopoly Casino I've spent about £30 and won more than £300 so I'm happy to give it a five-star review. – source: TrustPilot
23-Mar-2022 Monopoly Casino review by Jennifer:
This used to be a good casino site but now it just takes my money. I've gone months without a win and whenever I'm about to land a bonus the site suddenly freezes. – source: TrustPilot
19-Mar-2022 Rainbow Riches Casino review by Fiona:
This is a terrible site. I played Dog House and spent about £50 on it. For my money, I got one bonus and was paid out 29p from it. That's a shocking return and it's the reason I've closed my account.. – source: TrustPilot
06-Mar-2022 Rainbow Riches Casino review by Jordan:
This might be the worst casino I've ever played at. I spent £120 in increments of £20 playing Fishin' Frenzy at 20p per spin. That's more than six hundred spins, during which time I didn't get a single bonus. You might as well just give your money away. – source: TrustPilot
30-Mar-2022 Virgin Games review by Simon:
I've been playing here for a while, but yesterday I deposited £10 and won £175. I was told it would take 24 hours for my withdrawal to process so I spent another £10 and won £300. At that point, my account was closed and I was asked if I could afford my spending. I had to complain to get my account re-opened and they did pay me my winnings in the end, but I wasn't happy. – source: TrustPilot
29-Mar-2022 Virgin Games review by Laura:
I've been playing at Virgin Games for more than a year but they've just shut down my account without giving me a reason. What a joke. Stay away from this casino. – source: TrustPilot
Full List of Gamesys Sites
Active Gamesys Operations Limited Casinos
Below we list all the Gamesys Operations Limited casinos that are actively owned and operated by Gamesys, along with their web addresses.
Double Bubble Bingo (doublebubblebingo.com)
Jackpot Joy (jackpotjoy.com)
Megaways Casino (megawayscasino.com)
White-Label Gamesys Operations Limited Casinos
These are Gamesys casinos that are owned and operated by Gamesys in partnership with a third party. The names of the third parties involved aren't always given.
Heart Bingo (heartbingo.co.uk)
Monopoly Casino (monopolycasino.com)
Rainbow Riches Casino (rainbowriches.com)
Virgin Games (virgingames.com)
Inactive Gamesys Operations Limited Casinos
These are casinos that were once owned and operated by Gamesys but are no longer active. That may not mean they're shut down – in some cases they might have been sold or transferred to another casino network company.