Jackpotjoy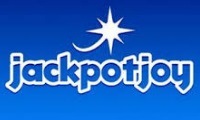 Jackpotjoy sister sites include Rainbow Riches Casino, Bally Casino, Virgin Games, Monopoly Casino, Double Bubble Bingo and others.
Jackpotjoy (jackpotjoy.com) is operated by Gamesys Operations Limited, Suite 2, Floor 4, Waterport Place, Gibraltar, GX11 1AA.
Sites like Jackpotjoy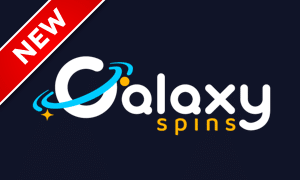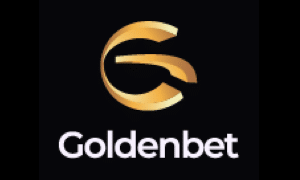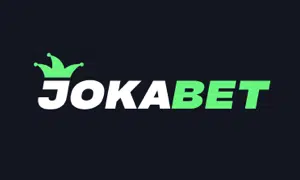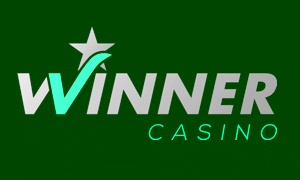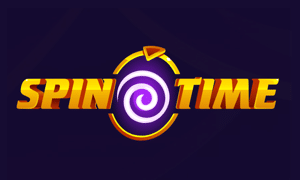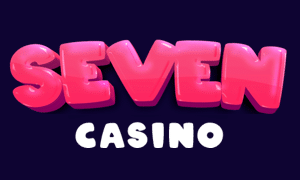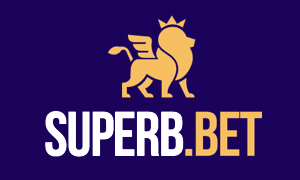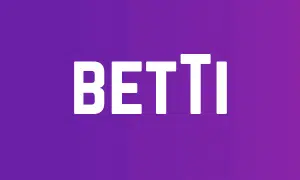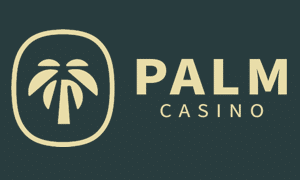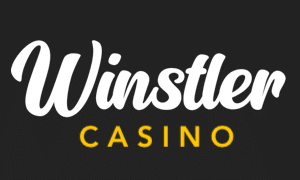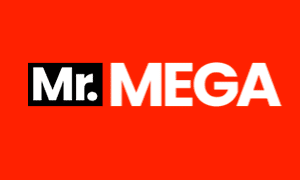 JackpotJoy Sister Sites 2023
The casinos on the Gamesys Operations Limited platform are some of the most popular in the UK, which means that the JackpotJoy sister sites are capable of giving JackpotJoy itself a run for its money in the popularity stakes. However, being popular isn't always a sign of quality. Some of the JackpotJoy sister sites are better than others, and we'll look to separate the wheat from the chaff in our guide to them below. For the full lowdown on Gamesys Operations Limited and all of the casinos that it operates, visit our dedicated page for the operator.
Rainbow Riches Casino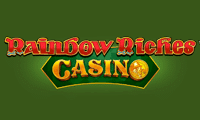 Rainbow Riches Casino is one of the newest additions to the Gamesys group and follows hot on the heels of the success of Monopoly Casino. It takes the massively successful collection of Irish-themed Rainbow Riches slots developed by Barcrest and showcases them on a dedicated casino page. You might have seen this casino advertised on television, as it launched an "adventure van" range of commercials in 2021. They're still on air in 2022. The welcome offer at Rainbow Riches Casino is 30 free spins on a Rainbow Riches slot of your choosing in return for a £10 or more first deposit. When we say "of your choosing" we really mean it, as every member of the Rainbow Riches family is here from the classic original to the more recent Slingo and Megaways variants.
Monopoly Casino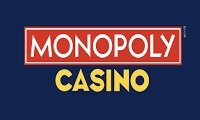 Monopoly has been causing arguments among families and friends for more than a century. It's survived for this long by keeping up with the times, and now it has its own dedicated online slots casino. You can't literally play Monopoly here, but you can do the next best thing by playing a variety of casino games that feature the Monopoly logo and theme. The casino has an exclusive license to use the name from Hasbro, so it should be thought of as a high prestige Jackpotjoy sister site. As is common with Jackpotjoy sister sites, a first deposit of at least £10 at Monopoly Casino will get you thirty free spins to play with in the casino. If you'd rather focus on bingo, you can claim £50 of free bingo tickets rather than the free spins. Players who find themselves drawn to this casino purely by the Monopoly factor can enjoy the full fleet of official Monopoly casino products including Monopoly City Spins, Monopoly Bring The House Down, and even Monopoly Live with a live host.
Virgin Games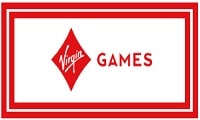 We have no idea whether Sir Richard Branson plays casino games, but if he does, we bet he plays them at Virgin Casino. It's stamped with the logo of the company he launched so many decades ago. You've seen the Virgin name on planes, on record shops, and on trains. Now you can see it on an online slots casino, too. The fact there are so many branded casinos in the Jackpotjoy sister sites family underlines how much success its parent company Gamesys Operations Limited enjoys in the marketplace. If we were being brutally honest, we'd say that the somewhat dated Virgin Games casino site could use a little modernisation, but we won't let that cancel out the appeal of the fact that it pays out all winnings in cash and doesn't impose any caps on winnings.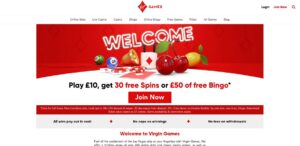 Heart Bingo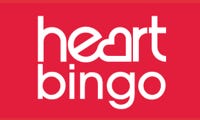 Heart Bingo attracts players because of its connection to the Heart Radio station, but it keeps them because it's a bingo and casino site with a strong reputation. Gamesys Operations knows exactly how important Heart Bingo is because it recently shut down Smooth Bingo to focus on Heart Bingo instead. Player accounts were migrated across to Heart Bingo as part of Smooth's closure, so Heart is now bigger than ever. Having so many players means there's an active, lively community at Heart Bingo to play with if you enjoy having a little (virtual) human company when you play games. Recent reviews of the casino have been favourable, and the same welcome offer that appears at all the other Jackpotjoy sister sites also applies at Heart Bingo. Heart Bingo is technically the property of BV Gaming Limited these days, but it's still listed on the licence of Gamesys Operations Limited with the UK Gambling Commission, so we're keeping it on our list of Jackpotjoy sister sites.
Double Bubble Bingo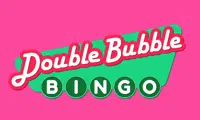 Double Bubble Bingo sets out a bold mission statement on its homepage. The garish pink-and-green bingo site wants to become "the ultimate online gaming experience" for players. A cynic would say that it would help itself a lot in that aim if it toned down the colour scheme a little, but there as many people attracted to the casino for its bright colours as there are put off by them. There's a little more meat on the bone of the promotional offers at Double Bubble Bingo than there is at some of the other sister sites we've mentioned. You can get up to £50 of free bingo here when you sign up, and the free spins offer has been boosted to 50 as well. With dedicated bingo rooms offering a variety of themes and a collection of special Double Bubble Bingo-branded slots and games, everything about this casino has a big-time feel.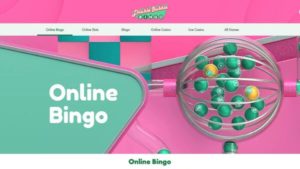 Bally Casino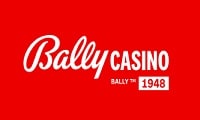 It's hard to imagine JackpotJoy ever being anything other than the top brand on the Gamesys Operations Limited platform, but it's a possibility that we might have to begin giving serious consideration. When Bally Casino launched in August 2023, the temperature on this network changed. Bally Casino is, as some of you will have worked out already, the signature online casino of Bally's Corporation. That isn't just one of the biggest gambling companies in the United States of America; it's one of the biggest in the entire world. After holding off from launching a branded online casino in the UK for years, it's highly unlikely that Bally's did so with no ambition other than for it to become just another member of the JackpotJoy sister sites family. Bally Casino didn't have all the tools required to dethrone JackpotJoy at the moment of its launch – it went live with too few games, which was a surprising mistake – but we're confident that it will grow over time. This could be the new king of the JackpotJoy sister sites.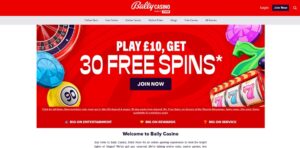 JackpotJoy News
: This week, Undergrowth Games published an insightful article highlighting why JackpotJoy Casino is a standout choice for betting fans. The way that the casino distinguishes itself with a diverse array of gaming options and caters to a wide range of preferences is up there with the top reasons. The accessibility of the games is yet another reason why this platform trumps the rest; there aren't many online gaming platforms which allow players to get involved for as little as 1p! For those seeking the excitement of a live casino experience from the comfort of their home, there is also a live casino section. Here, players can interact with live dealers in games such as Side Bet City, Super Sic Bo, Live Blackjack, and Live Roulette, bringing an authentic casino atmosphere to their screens.
Another key feature of the JackpotJoy sister sites is their commitment to rewarding players. The platform offers daily free games, allowing players to win cash or free spins without any investment. Regular promotions and events keep the community engaged and ensure there's always something new and exciting on the horizon. The casino's excellence is further evidenced by its recognition in the industry, having won the BingoPort Player's Choice Award for 'Best Proprietary Bingo Site' in 2023. This accolade speaks volumes about the quality and reliability of the casino. The platform is not only about games and rewards; it also emphasizes a user-friendly interface and secure transactions, making navigation and financial dealings seamless and safe. Moreover, JackpotJoy is dedicated to responsible gaming, offering various tools and protocols to ensure player welfare.
: Urban Matter has recently issued a guide on the best strategies to use to take advantage of free daily offerings at some online casinos, which provide an extra layer of excitement without additional cost. The guide begins by exploring the fundamentals of daily free spins, explaining that these are chances offered by casinos to play slots without wagering real money. The benefits are two-fold: players can enjoy the thrill of the game risk-free and stand a chance to win real prizes. One operator that is highlighted for its exceptional daily free spins is Jackpotjoy. This site is known for its user-friendly approach and its selection of daily free games such as Daily Paper and Doubly Bubbly, which have become a hit among players. These games not only offer up to 50 free spins but also the opportunity to win cash prizes as substantial as £750.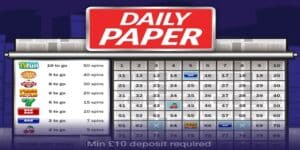 This approach aligns with Urban Matter's ethos on the use of free spins: they present an excellent way for players to try out new games, understand the mechanics, and get a feel for the slots' volatility and payout rates, without the pressure of betting their own funds. Urban Matter's guide stresses the importance of understanding the terms and conditions that come with such offers, ensuring players are fully informed of any playthrough requirements or withdrawal restrictions. The article from Urban Matter is more than just a how-to on using free spins; it is a comprehensive look at how to enrich one's gaming experience. By using sites like Jackpotjoy sister sites, players can embrace the full spectrum of what online slots have to offer.
: Part of the charm of bingo is how easy the games are to play, and the lack of skill required to scoop a big win. However, as pointed out by the website Study Breaks, which is dedicated to helping its readership brush up on a wide manner of topics, there are a few ways you can ensure you are maximising the fun factor and getting the most enjoyment from your digital dabbing. Obviously, what makes bingo really fun is winning, but as you won't win every time you pick up a bingo ticket, there are other ways and means of ensuring your bingo sessions are fun, regardless of what you have in your bankroll by the end of them. The first suggestion was to host an online bingo night with your friends if heading down to your local bingo club isn't an option.
Of course, if you choose a popular bingo platform, you will always have someone to play with and chat with but if you want to share that social experience with your nearest and dearest, you can always use sites, such as the Jackpotjoy sister sites, which allow its members to create private game rooms, which you can invite your family and friends to. If the notion reminds you too much of the lockdown way of socialising, you can always follow one of the other tips, such as the one which advises to always play with a strategy and plan breaks in your bingo games rather than keeping your eyes constantly fixed on the prize.
: An old piece of research conducted by the Jackpotjoy sister sites has surfaced again in an online news article posted by the Sun on the 13th of October which covered the discontinuation of a Cadbury's chocolate product. The piece was necessitated by the online outrage which followed the realisation that a chocolate bar had vanished from the shelves. First-world problems, we know, but the people taking to the social media platform, previously known as Twitter, were inconsolable when their searches for Cadbury's Dairy Milk Bars which contained 30% less sugar were in vain. Surely, it is only a matter of time before the highly sought-after chocolate bars end up on eBay at a massively inflated price! Cadbury's has confirmed the decision, and their parent company, Mondelez provided a press statement on the disappearance of the confectionary.
The press statement revealed that the product was launched in 2019 following a massive marketing campaign. Even though it was a success shortly after the product launch, interest in the reduced sugar chocolate bar dropped and sales plummeted low enough that it became unviable to keep stacking supermarket shelves with it. The level-headedness wasn't shared by people on social media. One user even went as far as to claim that they were devastated at the decision, and it just feels as though they are cutting costs at the expense of diverse choices. They then stated that their evening routine had been ruined. Someone might want to explain the concept of supply and demand to them.
: For now, JackpotJoy appears to have put a temporary hold on its publicity stunts, which largely revolved around creating brain-teasing optical illusions so that online newspapers circulate them. That means there isn't much news to report about the casino this week. We've been left with few other options than turning to Trustpilot to see what the players were saying this week. It is often the case that the angriest customers are the loudest and the most visible, especially on user review platforms such as Trustpilot, nevertheless, the reputations of the Jackpotjoy sister sites took a serious hit this week, especially after one user summarised his time with the casino as the worst experience ever. He elaborated on that hyperbolic statement by proclaiming that he only triggered 10 / 12 bonus features while spinning with £1 – £2 stakes, and they mostly paid nothing; the biggest win during a bonus game was 20x his stake.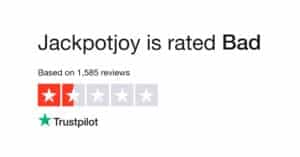 After his luck didn't come in while he was enjoying the range of video slots, he started to experiment with some of the live games but didn't seem to approve of the way the cards fell in the hit game, Crazy Time. Like all bitter casino players who don't become overnight millionaires, he then started to accuse the site of being rigged; he even attempted to accuse the UK Gambling Commission of being in on the scam and stated the UKGC is helping to facilitate legalised theft. As always, Trustpilot reviews have to be taken with more than a pinch of salt.
: The Jackpotjoy sister sites have stayed out of the headlines this week, which is a highly unexpected turn of events, given that the limelight always seems to find a way to shine on them for some reason or another; at least there is plenty happening on the Jackpotjoy official Facebook page. On the 20th of September, as part of their Summer of Joy series of promotions and social games, the flagship bingo platform decided to play a 'name the number game'. If you head over to their Facebook page, you will find an image of a bingo ball, which has partly been covered by beach items, such as ice lollies, beach bags, shells, goggles, and flip-flops. If you can still make out the number beneath the beachy accessories, name it on the Facebook post before the 22nd of September. Regardless of how many participants name the bingo ball number correctly, only five will be selected at random as winners of a £5 bonus! Keep your eyes peeled on the Facebook post, as you will only have 72 hours to claim your prize. It is completely free to enter the game, although only UK players will qualify.
Earlier this week, the bingo platform played another free-to-play game; the rules were simple, and all participants needed to do was guess which was heavier, a tonne of flip-flops, or 1,000 bingo dabbers. With Google at your disposal or maybe just a bit of common sense, it wasn't just budding physicists who had the chance to win the cash prize!
: Earlier this week, the Independent published their guide to the best bingo sites in the UK for September 2023; in the guide, the writer and bingo expert, Erica Schembri, also confirmed that the popularity of online bingo is continuing to surge in 2023. By her account, one of the main drivers for the popularity of the gambling format is the sheer number of UK bingo sites, which are becoming more accessible and convenient by the day. Online sites may not be able to hit the same social spot as heading to the bingo hall where you can enjoy the electric atmosphere with your friends but finding the time for a quick game of 30-ball bingo is far quicker than heading into town to enjoy your favourite pastime. Plus, all the best online bingo platforms ensure that there is the same chatty sense of community as your favoured bingo hall, and there is a broader variety of bingo games to play – especially if you choose one of the best UK bingo sites!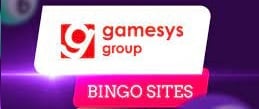 Several Jackpotjoy sister sites are featured on the list drafted by the Independent. Jackpotjoy was introduced as the flagship site from the Gamesys Group, which won the best bingo operator award in 2020, and they certainly haven't dropped the bingo ball in the last three years! Gamesys continues to value and prioritise community engagement, so it doesn't matter which live bingo rooms you jump into, you are sure to encounter a friendly bunch. The fun themes of the bingo rooms, the bingo jackpots and the loyalty scheme also contributed to Jackpotjoy being hailed as the number one platform.
: It is a pretty rare occurrence for the Jackpotjoy sister sites to completely evade news headlines for an entire week, nevertheless, it happened this week, which left the only people talking about the flagship site people voicing their opinions on Trustpilot. Even though Jackpotjoy is a significant gaming brand in the UK, the Trustpilot ratings aren't in any way reflective of the hype that amasses around the site. Currently, there are 1592 reviews on the official Trustpilot page, and the overall rating is 1.5 / 5 – ouch. On the 24th of August, a reviewer named Dan accused the casino of stealing his deposit and refusing to give it back. However, once you start reading into the raging review, you will start to realise that he couldn't get the right end of the stick if it was placed firmly in both hands. He claimed that the site decided to close his account under the guise of "account verification" before he started to rehash the monologue from the film Taken.
On the 28th of August, a slightly saner but far more furious review was left by another angsty reviewer who warned readers of the Trustpilot page not to waste their money on the site. He claimed to have deposited £9k before the casino locked his account because he dared to voice his opinion. The casino is yet to reply to any of the recently published comments, which isn't a great look, but it seems that the customer service team would need enough tranquiliser to take down an elephant to placate the recent reviewers!
: If you have been racking your brains and wondering how you go about snagging yourself some free spins as a customer at the Jackpotjoy sister sites, The Telegraph has come along and saved the day by iterating exactly how you go about it in an online article, published on the 15th of August. Yes, that was a little bit of sarcasm, but it still wasn't as audacious as The Telegraph luring casino fans in with the promise of a non-existent bonus code just so they could drive some traffic onto their site and financially benefit from their promotional service. In reality, all you need to do to access the 30 free spins on the Double Bubble slot or the free bingo tickets that can be worth up to £50 is head over to Jackpotjoy, create a new account, deposit £10 and wager £10 on any casino game.
Regardless of which welcome package you choose, you will have 30 days from the date of your first deposit to meet the qualifying requirements. If you are considering choosing the free spins, you may want to be aware that the free spins are only worth 1p each. Meaning that the cash value of the free spin new player promotion is 30p, which falls significantly short of what is available for new players who choose the free bingo ticket option. Although, the value of the bingo offer depends on which bingo tickets you buy. While it seems like common sense to buy 50 x £1 bingo tickets, you will need to buy whichever bingo tickets are available as they are subject to availability.
: This week, Jackpotjoy published a new optical illusion that tests the eyes and minds of the beholder. As usual, the illusion garnered a fair amount of interest – it was even circulated by Yahoo News on the 26th of July in an article that explained how the optical illusion works. This illusion differs slightly from the run-of-the-mill illusions churned out by the Jackpotjoy sister sites; the static image appears as though it is moving if you fix your gaze upon it. As it is only an image, this of course is impossible, but Yahoo News weighed in on how this was possible.
When you first look at the multi-coloured spiral set to a blue background, it will appear stationary. However, after a few seconds of applying a fixed gaze to the image, the inside of the optical illusion will start to spin, followed by the outer perimeters of the spiral to produce a hypnotic effect. This effect is known as the spiral motion aftereffect, which explains how visual images start to move after viewing the stimulus for a certain amount of time, which can be as little as a few milliseconds. As you will see if you look at the optical illusion, the stationary stimulus moves in the opposite direction of the moving stimulus. While it is not known exactly why the motion aftereffect is a phenomenon, there are theories among scientists which speculate that it could boil down to involuntary eye movements. Other scientists believe that optical illusions are capable of altering neurons in the visual cortex.
: This week, the website Hometown Pages announced that the online casino and bingo market is expected to boom in the next few years. The bingo operators that are expected to benefit from the boom the most are the major players, Kindred Group, 888 Holdings, Gamesys Group, and GVC Holdings, among others – but that isn't to say that it isn't too late for newer operations to grab a slice of the pie. The announcement followed a market research report into the industry, which gathered 2023 data and forecast predictions up to 2030. The research report was conducted to provide information and authentic data to industry investors to help them make informed decisions before investing in the iGaming industry. It also tracks all the recent innovations and developments in the market while being fully transparent on the obstacles and challenges that are currently impeding the financial progress of gambling operators and their investors.
Unlike some market research reports, the report shared by Hometown Pages covers the global iGaming market by including an in-depth analysis of Europe, North America, the Middle East, Africa and Latin America. The top companies that are currently considered as highly influential in the industry include the Jackpotjoy sister sites, Jumpman Gaming, Microgaming, and Virtue Fusion. For a limited time only, investors interested in the report can get a 30% discount by using the link provided on the Hometown Pages website, which also lists all the chapters included in the report, including chapters on manufacturing cost analysis, market effect factors analysis, and the bingo market forecast up to 2029.
: Gambling.com couldn't let National Bingo Day to slip by without marking the occasion. On the 26th of June, a day ahead of the national event, the platform celebrated by revealing a list of the best bingo sites, which are pulling out all the stops to get their members in the party spirit. While many bingo fans celebrated by finding their favourite bingo dabber and heading down to their local bingo haunt, just as many took advantage of the phenomenal offers available via online bingo operators. While the majority of offers listed in the article were of the welcome package variety, there were a few additions for the readers that have already made themselves cosy at the most revered online bingo platforms.
For example, Gambling.com noticed that both Two Fat Ladies and Robin Hood are offering fixed jackpots to their players. The fixed jackpots will pay on four consecutive days with the prize values increasing over the four-day bingo bonanza. On the first day, the bingo jackpot was £500; on the second, third and fourth, they were worth £1,000, £1,500, and £2,500, respectively. As Jackpotjoy was simultaneously celebrating National Bingo Day and their 20th anniversary, they amped up their welcome bundle, which saw the Jackpotjoy sister sites offering new members £50 in free bingo tickets after a £10 deposit. Alternatively, 30 spins on Double Bubble could be claimed, although, given the disparity in value, even if new customers aren't online bingo fans, it would be foolish to take the free spins.
: While the marketing team at Jackpotjoy is spending its time on publishing optical illusions and conducting cutting-edge research into which brands of chocolate the British public prefer to savour, it has allowed the standard of their bingo games to slip. This week, Just Bookies updated their Jackpotjoy bingo review and stated the site is no longer recommended. The team at Just Bookies were incredibly forthcoming on the reasons why they have fallen out of love with the platform; in addition to noting the swathes of negative reviews left by angry users, which condemn pretty much every aspect of the site, Just Bookies also mentioned that the bingo site had messed them around on a business level.
Even though the Jackpotjoy sister sites have received countless awards over the years, they currently have a 1-star rating out of five on TrustPilot. Just Bookies believe that if it wasn't for the allegedly planted 5-star reviews to gaslight bingo lovers, the reputation of the brand would be infinitely worse. Several of the recently posted reviews claim that the brand operator is a con merchant and a scam artist, while other reviews bemoan the bad customer service and how much the brand has gone downhill from its heyday when wins didn't need a miracle to come to fruition. According to one reviewer, it isn't only the bingo games that are fixed; an experienced poker player also shared his grievances with the site after he noted that wins are practically impossible. One reviewer even claimed the customer service team closed their account after they complained about a game.
: After a recent iGaming industry report conducted by Zion Market Research, was published, Yahoo Finance shared the findings on the 3rd of June to inform investors that 'tremendous expansion' is on the cards for online and mobile gambling companies. According to the report, by 2030, it is expected that the online bingo market will globally surpass the almost unimaginable sum of £145.43 billion. Considering the market's size and share revenue was "only" £60.01 billion in 2022, that is a fair-sized increase from where the industry stands today. However, it is not likely that the gains will not be enjoyed by every online bingo platform, aggregation solution company and content provider. Instead, it is expected that the current key market players will receive the lion's share of the increased revenue. A number of Jackpotjoy sister sites were mentioned in the market report as clear frontrunners, alongside other major players, including the Rank Group, Jumpman Gaming, Tombola, Mecca Bingo and Foxy Bingo.
The market research report also reveals a regional and global industry review, customer behaviour patterns, how bingo lovers tend to enjoy their bingo games, and how these iGaming habits will change between 2023 and 2030. You can grab a free digital sample of the report via Zion's official website, which highlights the methodology used to conduct the research, a table of contents, and graphs which illustrate how the market is expected to move in the next seven years. In the full version, you can find everything from the impact of COVID-19 to the biggest growth factors.
: Creating optical illusions as a marketing scheme may seem a strange way for an online casino to spread awareness of its platform. But it seems to be working incredibly well for the Jackpotjoy sister sites. After the optical illusions are published on the online casino, plenty of online newspapers and websites are all too keen to share them with their readers. This week, the entertainment news website Times Now News wrote an article on how people are reportedly going crazy over an optical illusion that only a fraction of the population can solve in a few minutes. In the optical illusion, which comprises a mosaic of red, blue, green, yellow and orange dots, is a hidden number. If you don't spot it initially, the casino gave the clue that the hidden number is an even two-digit number.
Towards the end of the article, the writer provided an interesting definition of what qualifies as an optical illusion. They are physiological, cognitive or literal illusions which allow the viewer to see something that does not exist or looks differently than it appears. One of the most interesting facets of such illusions is the differentiation in perception; they never appear the same to everyone who views them. The harder an illusion is to solve or figure out, the most popular they seem to be online. Apparently, with the most recent Jackpotjoy optical illusion, only 10% of people can see the hidden number, but by scaling down the photo, you will give yourself the best chance of solving it.
: Just in case you were wondering, Jackpotjoy did a little digging into which dishes are most likely to allow contestants on Come Dine with Me to bank the show's cash prize, which is up for grabs at the end of the week. Although, we're fairly certain that the research team behind the Jackpotjoy sister sites only conducted the analysis of the winners for an excuse to relive some of the most sarcastically witty observations from the iconic narrator who never holds any culinary prisoners. According to the data, the dishes that helped to crown the most winners were a prawn cocktail for the starter, steak and chips for the main, and a chocolate cheesecake for dessert. The dishes least likely to create winners once served all tended to be vegan or vegetarian dishes, such as butternut squash and vegetarian tagine.
To verify the data after watching 100 episodes of the show, the research team also quizzed 2,000 Brits on what they usually serve to their guests. The survey revealed the nation's favourite fishy starters, with smoked salmon appetisers following closely behind the classic dinner party staple of prawn cocktail. Continuing to ask the big philosophical questions, the researchers also looked into the most favoured soups, which included tomato and French onion. With all that in mind, there is no room to wonder why the world looks down their noses at our bland culinary proclivities. Nevertheless, if you are planning a dinner party and want to sate your guest's appetite in the best possible way, dig right into the data served by one of the UK's top bingo and slot sites.
: In case you were wondering, Gambling.com has released a list of the best five bingo sites in the UK based on the offers that are available to new and existing customers. After confirming that online bingo is continuing to boom, unlike its brick-and-mortar counterpart which is having serious trouble staying afloat in the precarious waters of the UK economy, Gambling.com went straight into the recommendations, starting with the clear frontrunner, Mecca Bingo. Not only is Mecca Bingo one of the biggest bingo brands in the UK, but it is also giving away one of the biggest welcome bundles. Sign up, deposit £10, and you could rake in bingo bonuses worth up to £120! Once you have made your way through that generous welcome package, the bonuses don't stop there. Every day, you will receive an invitation to play the Winner Spinner game, which will take nothing out of your bankroll, but can award up to £500 in cash!
Jackpotjoy was second on the ranked list for its play £10 get £50 in free bingo offer. If slot games are more your style, you can opt for 30 free spins on Double Bubble instead, but you don't need to be a casino expert to realise that the latter deal absolutely pales in comparison. Once you are spinning with your own funds, you can try out some of the most popular bingo games which always leave players at the Jackpotjoy sister sites keen to buy tickets time and time again; they include Bingo 80, Superlinks, and Sapphire Bingo.
: Jackpotjoy only seems to make the online headlines when they concoct a new optical illusion or brainteaser to put their branding fresh in the minds of readers. Given the amount of press attention these visual concoctions garner, it comes as no surprise that they are keeping the trend going. This week, The Express shared a new cat-themed brainteaser, which quested readers with the task of spotting the cat without a tail within a few seconds. The brainteaser was created with help from the cat experts at Cats.com, who hoped to create a way to fill the cat void during your commute or lunch break – apparently, they didn't get the memo that most people work from home these days! It was also slightly condescending that they told people who were able to spot the tail-less cat in the span of a few seconds had true detective skills. We aren't overly convinced that the brainteaser will be used by Scotland Yard when they are looking for recruits in the future!
After sharing the brainteaser, the Express went on to describe what a brainteaser was; the explanation mostly stated the obvious, although there were a few interesting facts in there. According to the experts at Language Humanities, visual puzzles stimulate cognitive function and encourage the mind to spring to action to complete the puzzle. Recent studies have proven that doing them regularly could even help to stave away cognitive decline. Maybe the Jackpotjoy sister sites are doing community service with all their brainteasers.
: This week, the blog site UK Tech News published an article after looking into a crystal ball and viewing the future of online bingo. Starting with a short history of the game, which has been around in some iteration since the 16th century, the blog alludes to how it is now revered as one of the most remarkable games in history, which is just as popular now as it was back in its heyday. By the writer's account, bingo, as we know it now, started in the 1930s through the work of the American salesman and entrepreneur Edwin S Lowe. He travelled through the states playing a game called Beano, which was played in a similar way to bingo; the main difference is that the numbers on the card were marked with beans instead of with a pen. After its appeal was noted, the game was developed and continued evolving through the 20th century.
After bingo halls started closing after the boom in the 70s, many wrote off the future of bingo, and very few people anticipated the bingo boom that would happen as a result of the online bingo sites. A few exemplary bingo sites were named in the article, but the names of the Jackpotjoy sister sites were by far the most prominent due to the variety of games that are available. When bingo sites first appeared on the web, it was mostly all about 90-ball games, but it was only a matter of time before 75 and 80-ball bingo appeared on the web alongside speed bingo and other inventive evolutions of the format.
: On March 28th, Gaming Intelligence announced that the casino content provider Pariplay had grown its senior VP team by appointing a new VP of Product. Dirk Camilleri will become the new VP of Pariplay, which is owned by NeoGames. Before securing his new position, Camilleri was the chief product and technology officer for Jade Games. His other high-status roles include being involved with the Jackpotjoy sister sites, Global Gaming, and the Betsson Group. In his new position, Camilleri will carry the responsibility of delivering Pariplay's cutting-edge aggregation platform roll-out as it reaches new jurisdictions overseas. Pariplay is thrilled to have him and the wealth of industry expertise he brings to the role. Shortly after his contract was signed with Pariplay, the managing director of the company, Adrian Bailey, announced his arrival in a press release, which also stated how well he fits in with the current team, which has been consistently growing in recent years.
Camilleri will contribute to the B2B and B2C sides of the company, and all eyes are currently on him to take the company to the next level. Camilleri also had plenty to say on his new appointment; he described Pariplay as one of the top market leaders in the aggregation space, and he is exhilarated to be joining them at this pivotal stage of their growth. Shortly before Camilleri joined the team, Alexandar Petrovitch hopped aboard as the Vice President of Operations. The news of the new VP coincided with the company sharing that NeoGames shares have recently risen by 1.38%.
: If you have ever wondered what it would be like to be colour-blind, strangely, Jackpotjoy has just the optical illusion for that! The illusion was shared by The Scottish Sun on the 25th of March, and while it feels slightly insensitive to appropriate colour blindness, it was an interesting aesthetic experiment. Apparently, if you stared at the black dot on a multicoloured bingo card, all of the other colours faded away so that you could experience a slice of life in non-technicolour glory, although it didn't seem to work for us. According to the article, one in 12 men in the UK is colour-blind, compared to one in 200 women.
In slightly more interesting news, the website LRM Online published an article on what online casino players can learn from films with casino scenes. Before the writers started to outline what tips can be picked up by watching films that show a glimpse of casino glamour, they namedropped Jackpotjoy as one of the best destinations for online play, due to the library of exciting games. In addition to showing the art of strategy, and the importance of teamwork, the writers alluded to how such films show a life of casino-gained luxury. Some of the film examples included in the list included the hit 1988 film Rain Man, which won 4 academy awards, Oceans 11 (2001), and The Hangover, which showed how a trip to Las Vegas can go. Although, we would probably recommend against getting any Vegas pointers from that film!
: This week, the website Basic Tutorials attempted to tempt its readers into playing online bingo games, starting by trying to instil some online bingo FOMO by pointing out how bingo has seen a revival in recent years due to rewarding online casinos that also give access to a range of other iGaming content. Following that, Basic Tutorials outlined a few online bingo benefits, starting with the fact that it is easy to learn. Most reputable bingo sites, such as Jackpotjoy, which was name-dropped in the article, provide handy guides on how to enjoy online bingo; the hardest part is often getting to grips with the lingo! The second benefit was that, unlike games such as Blackjack and Poker, everyone has the chance to win – regardless of their skill level. All UK bingo sites that are licenced by the UK Gambling Commission generate their wins using a random win generator. You will only need luck on your side to smash and grab one of the jackpots!
Bingo was also dubbed a highly convenient game, as most bingo sites run games around the clock on a regular schedule. So even if you work unsociable hours or tend to play early in the AM, you will always find fellow bingo players to play with on any popular bingo site. For anyone used to playing in bingo halls and worrying that the sense of community won't be as strong online, Basic Tutorials allowed readers to rest assured that even though you will be playing from home, you most certainly won't be alone.
: When the Jackpotjoy sister sites aren't creating optical illusions that are heavily circulated throughout the web, they are getting to the crux of hot topics with their research into the chocolate-consuming habits of the British public. This week, The Daily Mail published an article on the devastation (yes, devastation) of Brits who described themselves as heartbroken after finding out that Cadbury will be discontinuing their hotly popular Dairy Milk Egg n Spoons – just before Easter, nonetheless! For those unacquainted with the Easter staple, Cadburys brought the product onto the production lines in 2013; the cartons consist of four small eggs, which are filled with chocolate mousse or white chocolate. To help chocolate lovers to scoop out the fillings, each carton also contained two scoops.
After backlash from their customers, Cadbury revealed that they had discontinued the product due to the changing consumer habits and tastes of their customer base – so it would seem they weren't that popular after all. After listening to its disgruntled customers, the chocolate manufacturer argued that their new 2023 Easter range is more reflective of what its customer base wants and maintained that the 2023 Easter line-up of confectionary leaves very little to be desired. However, that wasn't enough to stop one Cadbury fan from wishing bad karma on the chocolatier – which doesn't seem like it is very much in the spirit of Easter! Towards the end of the article, the Daily Mail reminded readers of the Jackpotjoy study, which revealed the average Brit's dream selection tub.
: On February 22nd, Net News Ledger published an article outlining the best brick-and-mortar casinos to visit in Canada. Before moving on to the recommendations, the writer ran readers through a little bit of Canadian casino history. In Canada, casinos started cropping up in the 18th and 19th centuries, created by French and British settlers keen to share their recreational gambling practices. The first modern casino opened its doors in Winnipeg in 1989, but it was still some 100 years after that when casinos started to operate for profit. As for online gambling, that wasn't introduced until 2004, and it was a fair amount of time before online gambling truly started to trend in the country.
The top physical casinos in Canada include Casino De Montreal, Treasure Cove Casino and Bingo, and River Rock Casino Resort, to name a few. To conclude the mini-review on the last mentioned casino, the writers considered casino lovers who were some miles away from British Columbia. They shared the rather obvious fact that you can play bingo and casino games, no matter where you are in the world, by using online casinos such as one of the Jackpotjoy sister sites. Jackpotjoy was recommended as the superlative example of what an online casino should be due to its reputation, the variety of bingo variants, and the library of exciting and new online slot games. As there are plenty of unregulated casinos available in Canada, it will quite literally pay to choose a casino such as this one.
Can Jackpotjoy Be Trusted?

★★★★★
Jackpotjoy is a 4 Star trusted casino.
1. UKGC License

Jackpotjoy is covered by UK Gambling Commission licence 38905, held by Gamesys Operations Limited.

2. UKGC Fines

The UKGC has no fines or other regulatory actions on file for Gamesys Operations.

3. Customer Service

Customer support is available over the phone, by email or through live chat at Jackpotjoy.

4. Trustpilot Score

After over 1400 reviews, Jackpotjoy's rating of 1.5 out of 5.0 has to be considered poor.

5. Company Location

Gamesys Operations Limited is based in Gibraltar, which is a trusted location for casino operators.

6. Visible T&C's

The terms and conditions of Jackpotjoy's promotions are prominently displayed.

7. Social Media Presence

Jackpotjoy abandoned its Twitter account in 2020, but is still very active on Facebook.

8. Number of Sister Sites

There are five Jackpotjoy sister sites on the Gamesys Operations Limited platform.

9. Games portfolio
Although it's generally thought of as a bingo site, Jacjpotjoy also offers hundreds of slots, live casino games, Slingo, poker and more.
10. Gamstop links

There's a GamStop logo and link halfway down the Jackpotjoy homepage, but it's tiny and you'd miss it unless you were specifically looking for it.

Overall SCORE >

★★★★

★ – 4/5 Stars
Jackpotjoy Review 2023
Jackpotjoy was made famous through some national TV adverts in the UK which seemed to be everywhere when they came out and starred the much-loved, much-missed Barbara Windsor. Paddy McGuinness picked up the baton, and he's the big celebrity name using his charm to sell the brand to the nation today. Jackpotjoy is clever in that it doesn't exclude any potential audience. It's not "just" a slots site, it's not "just" a casino, it's somewhere to get joy from jackpots in any form of gaming. So, does Jackpotjoy still have what it takes to be an industry leader with all the competition snapping at its heels today? Dig in, and we'll find out.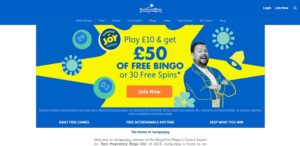 Jackpotjoy Welcome Offers
Starting with the main welcome offer, players are invited to spend £10 and get a £50 free bingo bonus or 30 free spins. If we look at the small print we can see that these 30 free spins are only available on a single slot and are priced at 1p coin size and max lines, so it's not quite as generous an offer as it first sounds. Still, it's better than nothing, and it's a good way to start as a new Jackpotjoy player.
Jackpotjoy Pledges
Jackpotjoy has taken the unusual step of issuing "pledges," which it promises to stand by and make a cornerstone of its casino offering. Here are those pledges with a brief overview of what they mean for you as a player.
All Wins Payout Cash – Your winnings won't end up in a separate bonus funds account. This should be a given, but not every casino does this and it's a frequent complaint made about those who partition winnings in this way. If you win something, you can withdraw it. It's as simple as that.
No Caps on Winnings – Kudos to the marketing people at Jackpotjoy. They've taken a legal requirement and tried to turn it into a selling point. UK Gambling Commission rules mean that casinos have to pay out the full amount of winnings when requested, so while it's good that Jackpotjoy has committed to this, it's not like they had a choice.
No Withdrawal Fees – The best UK casinos don't charge players for withdrawals. There's no compelling business case for doing so, and so it's always an irritation when somebody does. It's good to know that Jackpotjoy doesn't skim off the top when players try to take their money out.
Jackpotjoy Games and Payment Methods
Overall, what every player wants to know about a casino more than anything else is whether the casino has a good game selection, and whether they'll get paid when they win. With Jackpotjoy, the answer to both questions is a firm "yes." As well as the exclusive titles that Gamesys casinos are known for such as Double Bubble, they also have top titles like Rainbow Riches and Eye of Horus. Rather than a massive warehouse of games, they have curated it down to a list of just 300 of the very best slot games to ensure players only play the very best titles on the market. If slots are not what you are after then players can also enjoy Slingo, Poker, Bingo and Table Games – so Jackpotjoy does its best to be a "one-stop shop" for players of every persuasion.
Payment methods that are accepted at Jackpotjoy include every type of debit card that's accepted at major retailers in the UK, plus Apple Pay and PayPal. It's not a wide range, but it should have most players covered. Regardless of the withdrawal method chosen, Jackpotjoy quotes a 24 hour turnaround for getting money back to you once you've requested it.
Jackpotjoy's Commercial Presence
Introducing Paddy McGuinness
JackpotJoy's latest and current celebrity ambassador is Take Me Out's host Paddy McGuinness, who became the face of JackpotJoy in September 2017. Paddy McGuinness features on the homepage of the site, as well as in most of the video advertisements the company produces. He also does the voiceovers for the adverts on their YouTube channel and features in a lot of them. On the main site, Paddy can be found wearing a blue tracksuit to match the casino's theme and is seen pointing at the site's latest promotion. Sticking to the theme, Paddy is always dressed in either a blue suit and tie, or a blue tracksuit, to smoothly blend in with the all-round blue colour theme that runs throughout the site, as well as all of the video advertisements, particularly on the YouTube channel.
His debut at the online casino came with a fresh start on the YouTube channel, with a video titled 'Our Newest Royal', where you can see previous brand ambassador Barbara Windsor pass over the crown to Paddy. He ends his first promotional video by calling players to join JackpotJoy and "grab fun by the balls," which is totally in keeping with his brand of humour. He connects well with a wide audience – which is why Paddy got the call when JackpotJoy needed a new ambassador.
JackpotJoy on YouTube
The YouTube channel for JackpotJoy is filled with videos promoting the site, many of which are condensed versions of the commercials that air on television. The company's marketing directors certainly know how to present brand uniformity, with the blue and white colour scheme splashed all over the channel right down to the thumbnails.
The channel appears to be taking a break at the moment. We're writing this review in 2022, and nothing has been uploaded to the channel since March 2021. The most recent video stars a travelling band of singers, one of whom needs to take a break. It's a fairly convoluted way of saying that everyone ought to take a break from gambling every once in a while, hence the video being called "Take a Break, Keep It Fun". This is Jackpoyjoy promoting responsible gambling to its wide audience, which is a shrewd move given the substantial amount that Gamesys had to cough up for regulatory breaches in recent memory.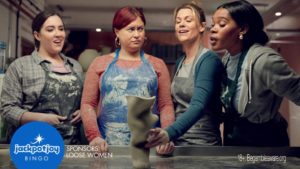 The most popular video of their YouTube channel is their first video, the one that introduces Paddy as their newest sponsor. The second most viewed video is titled "Meet Maxine" and shows Paddy struggling to communicate with his voice assistant device – Maxine. Once they eventually get past the accent barrier, he asks Maxine to show him some JackpotJoy winners, and she flashes onto his television many clips of happy and overjoyed winners after playing in the casino. The winners are all seen to be using their mobile phones, which shows us how this casino is compatible with phones and works well on mobile devices. Paddy once again reminds us to "grab fun by the balls" and join JackpotJoy, to see if we could be ecstatic winners just like the people on his television screen. There is a running theme of Maxine the voice assistant being unable to understand Paddy's northern accent, and many of these video advertisements include short funny skits where Maxine is misunderstanding Paddy and doing something completely irrelevant. These funny short clips are relatable and light-hearted but still find a way to advertise the casino to the audience. If you've ever seen an Amazon Alexa joke, you've seen these videos.
Another one of the popular videos on this channel is titled "There's A Winner Every Minute!" which begins with Paddy leaving his house (which has a blue front door, of course), hopping on a horse and carriage, and setting off to find some JackpotJoy winners. As he travels through the town, he finds multiple people out on the street winning big on the mobile version of the site, really emphasising the fact that you can play and win at any time, in any place. It shows the audience that anyone can be in with a chance of winning, and with one winner every minute the chances are rather high. Paddy ends this video by mentioning you can go online and play "free bingo", perhaps with the idea that those who come for the free bingo might stay for paid bingo.
Jackpotjoy on Social Media
Paddy McGuinness very rarely mentions Jackpotjoy on his Twitter account. We're sure the casino wishes he would, because he has almost two million followers and it would be fantastic publicity. With Paddy's contract apparently not covering social media pushes, Jackpotjoy has opened social media accounts of its own to get its commercial message across.
By the standard of casino companies, Jackpotjoy enjoys a large social media following. Their Facebook page alone has more than 120,000 likes, which is a sign of just how many players in the UK are aware of the brand.  Facebook page boasting over 120k likes. They're less popular on Instagram and Twitter, where they have just over twelve thousand followers between their accounts. They're still trying to build their Instagram following by posting regularly, but the Twitter account appears to have been abandoned. There hasn't been a Tweet posted since 2020 save for a single pinned message which advises customers to follow them on Facebook instead.
Changes to Celebrity Gambling Sponsorships
In November of 2020, a new proposal was made in light of Safer Gambling Week, that would change the way celebrities are used to advertise online casinos. Under new rules, celebrities who are more popular with a younger audience will be banned from advertisements that promote gambling and/or betting, but celebrities who are not particularly known for targeting younger audiences will be allowed to continue to participate in casino advertising. There was speculation that Paddy McGuinness would be affected by this new proposal, but it's been more than a year and he's still prominently featured in all Jackpotjoy advertising.
Jackpotjoy Sponsorships
We've spent a lot of time discussing Jackpotjoy's main thrust of TV advertisements, but we could go on for a lot longer. When Jackpotjoy isn't creating bespoke commercials, it's sponsoring television shows in the hope of connecting with the show's audience. Those of you who remember "The Million Pound Drop" on Channel 4 might recall that Jackpotjoy was its main sponsor. "Loose Women," a daytime television female-orientated chat show with a large following, was sponsored by Jackpotjoy for an entire nine years before the deal came to an end.  Several of the higher-profile "Loose Women" have appeared in commercials for Jackpotjoy in the past including Christine Lampard and Ruth Langsford.
In fact, let's take a moment to look at a couple of Jackpotjoy adverts from years gone by.
Jackpotjoy TV Adverts
2019 – Maxine Misunderstands
Meet Maxine the Jackpotjoy home assistant. She's based on Amazon Alexa, and she's not great at understanding northern accents. When Paddy McGuinness says that everybody enjoys "a good bingo win," Maxine orders a live flamingo that chases its him around. It's a typical humorous and light-hearted Jackpotjoy advert of the kind that the casino brand has become known for. The primary message of this particular advert is to tell people that there's a winner every minute at the casino.
2018 – Seven Dozen
This was an attempt by Jackpotjoy to create an "interactive advert", where viewers had to guess the bingo call used in the commercial. It's not a complicated commercial and it probably wasn't expensive to film, but it was original. The risk of making original commercials is that the idea won't catch on, which appears to be what happened year. It didn't remain on television for long and was quickly replaced with a more conventional, direct approach to reaching customers.
What are players saying about Jackpotjoy?
Here are our condensed/reader's digest summaries of recent player reviews of Jackpotjoy.
21-Aug-2023 by Bioly:
I lost £100 in just 5 minutes with £2.50 spins. The games feel rigged, and I've reported the site. It's like they're trying to rob us, and I advise putting your money into savings instead of gambling here.

– source: TrustPilot

18-Aug-2023 by Andrea:
Amazing site. That's all I have to say about it.

– source: TrustPilot

18-Aug-2023 by Lene:
I won initially but noticed the same winners repeatedly. They asked for personal information like bank statements, which I refused. They closed my account. Stay away from this site.

– source: TrustPilot

14-Aug-2023 by Lesley:
This site must be fixed. They lure you in with a few wins, but they are the worst of all once they've got you hooked.

– source: TrustPilot

11-Aug-2023 by Sharon:
My chat was suspended while I was trying to get help, and my account was closed. They asked for personal details like bank statements, which I refused to give them. I want to know if they can ask for such information.

– source: TrustPilot

09-Aug-2023 by Cassie:
I had my account suspended but resolved it with a phone call. I think it's good that they check on customers. I've never had problems with Jackpotjoy.

– source: TrustPilot

08-Aug-2023 by Paul:
Stay away from this site. The games they call Slingo are not real Slingo. Go elsewhere unless you have lots of disposable income to lose.

– source: TrustPilot

06-Aug-2023 by Clare:
Customer service is terrible. Stay clear of these Gamesys sister casinos like Jackpotjoy, Double Bubble, and others.

– source: TrustPilot

05-Aug-2023 by Dan:
I'll never use this brand again. The staff are rude, and the games are awful.

– source: TrustPilot

04-Aug-2023 by Jayjay:
I deposited £20 and played 50p stakes, winning only about £4. Many spins but no wins.

– source: TrustPilot