Jackpotjoy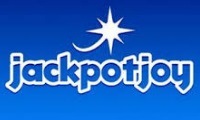 Jackpotjoy sister sites include Heart Bingo, Megaways Casino, Virgin Games, Monopoly Casino, Double Bubble Bingo and others.
Jackpotjoy (jackpotjoy.com) is operated by Gamesys (Gibraltar) Limited, Suite 2, Floor 4, Waterport Place, Gibraltar, GX11 1AA.
Sites like Jackpotjoy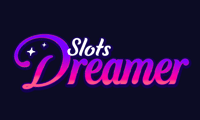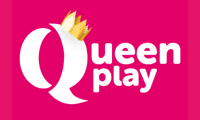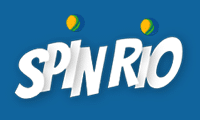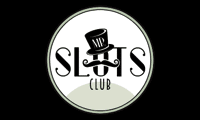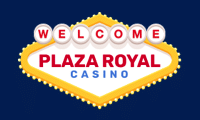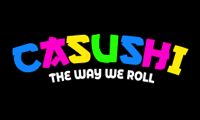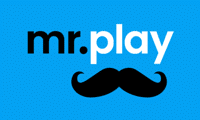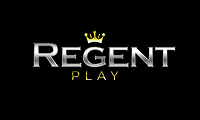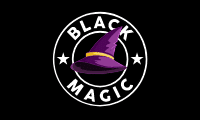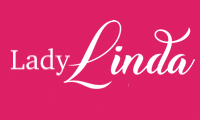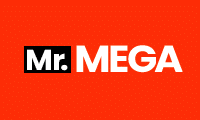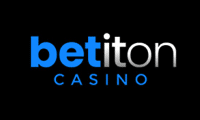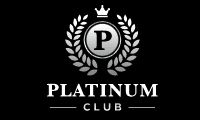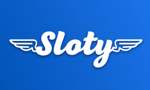 Jackpotjoy Sister Sites 2022
Rainbow Riches Casino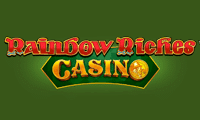 Rainbow Riches Casino is one of the newest additions to the Gamesys group and follows hot on the heels of the success of Monopoly Casino. It takes the massively successful collection of Irish-themed Rainbow Riches slots developed by Barcrest and showcases them on a dedicated casino page. You might have seen this casino advertised on television, as it launched an "adventure van" range of commercials in 2021. They're still on air in 2022.
The welcome offer at Rainbow Riches Casino is 30 free spins on a Rainbow Riches slot of your choosing in return for a £10 or more first deposit. When we say "of your choosing" we really mean it, as every member of the Rainbow Riches family is here from the classic original to the more recent Slingo and Megaways variants.
Monopoly Casino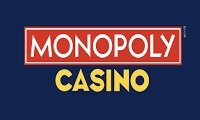 Monopoly has been causing arguments among families and friends for more than a century. It's survived for this long by keeping up with the times, and now it has its own dedicated online slots casino. You can't literally play Monopoly here, but you can do the next best thing by playing a variety of casino games that feature the Monopoly logo and theme. The casino has an exclusive license to use the name from Hasbro, so it should be thought of as a high prestige Jackpotjoy sister site.
As is common with Jackpotjoy sister sites, a first deposit of at least £10 at Monopoly Casino will get you thirty free spins to play with in the casino. If you'd rather focus on bingo, you can claim £50 of free bingo tickets rather than the free spins. Players who find themselves drawn to this casino purely by the Monopoly factor can enjoy the full fleet of official Monopoly casino products including Monopoly City Spins, Monopoly Bring The House Down, and even Monopoly Live with a live host.
Virgin Games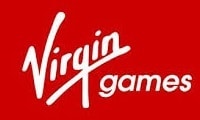 We have no idea whether Sir Richard Branson plays casino games, but if he does, we bet he plays them at Virgin Casino. It's stamped with the logo of the company he launched so many decades ago. You've seen the Virgin name on planes, on record shops, and on trains. Now you can see it on an online slots casino, too. The fact there are so many branded casinos in the Jackpotjoy sister sites family underlines how much success its parent company Gamesys Operations Limited enjoys in the marketplace.
If we were being brutally honest we'd say that the somewhat-dated Virgin Games casino site could use a little modernisation, but we won't let that cancel out the appeal of the fact that it pays out all winnings in cash and doesn't impose any caps on winnings.
Heart Bingo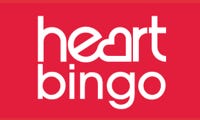 Heart Bingo attracts players because of its connection to the Heart Radio station, but it keeps them because it's a bingo and casino site with a strong reputation. Gamesys Operations knows exactly how important Heart Bingo is because it recently shut down Smooth Bingo to focus on Heart Bingo instead. Player accounts were migrated across to Heart Bingo as part of Smooth's closure, so Heart is now bigger than ever.
Having so many players means there's an active, lively community at Heart Bingo to play with if you enjoy having a little (virtual) human company when you play games. Recent reviews of the casino have been favourable, and the same welcome offer that appears at all the other Jackpotjoy sister sites also applies at Heart Bingo.
Double Bubble Bingo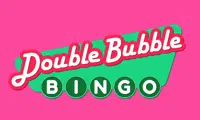 Double Bubble Bingo sets out a bold mission statement on its homepage. The garish pink-and-green bingo site wants to become "the ultimate online gaming experience" for players. A cynic would say that it would help itself a lot in that aim if it toned down the colour scheme a little, but there as many people attracted to the casino for its bright colours as there are put off by them.
There's a little more meat on the bone of the promotional offers at Double Bubble Bingo than there is at some of the other sister sites we've mentioned. You can get up to £50 of free bingo here when you sign up, and the free spins offer has been boosted to 50 as well. With dedicated bingo rooms offering a variety of themes and a collection of special Double Bubble Bingo-branded slots and games, everything about this casino has a big-time feel.
Megaways Casino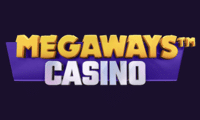 The point of the Megaways system is to give players thousands of possible ways to win. Megaways slots are always volatile, but with more than 117,000 paylines on an average Megaways slot, it always feels like your next spin might be the one that brings a big win with it. The Megaways system was a genius-level creation from Big Time Gaming, and broke the mould of online slots traditions. It was inevitable that someone would eventually take the idea and turn it into a full slots website, and it was Gamesys that beat everybody else to the punch.
Megaways Casino offers everything that you'd expect a Jackpotjoy sister site to offer, but it's heavily focused on its Megaways collection. That includes Megaways slots that "only" offer 15,000 ways to win at the bottom end of the scale, and incredibly complex slots at the other end of the scale with over one million paylines. If you're new to Megaways slots, this casino is a fine place to start.
Can Jackpotjoy be Trusted?

★★★★★
Jackpotjoy is a 3 Star trusted casino, here's why:-
1. UKGC License

YES – Gamesys Operations Ltd – UKGC licence: 38905 

2. UKGC Fines

YES – Gamesys Operations Limited paid a settlement fee of more than £1m in 2019 because of failures related to money laundering regulations and social responsibility.  

3. Customer Service

EXCELLENT – Jackpotjoy offers live chat and telephone support. Live chat is available 24/7.

4. TrustPilot Score

BELOW AVERAGE – 2.1 / 5 based on over 1400 customer reviews. 

5. Company Location

YES –  Gamesys Operations Ltd is based in Gibraltar, which is a trusted location because it's within the UK's jurisdiction.

6. Visible Terms

YES – Promotional offers come with full terms and conditions attached. 

7. Do they pay?

YES – Although there are customer complaints, Jackpotjoy does not unreasonably withhold withdrawals or payment of winnings. 

8. SSL Secure

YES – The website is fully secure. 

9. Wagering on Bonus

EXCELLENT – Winnings at Jackpotjoy are paid out as cash rather than held back as bonus funds. There are no playthrough requirements.

10. Gamstop links

YES – It's tiny, but the GamStop logo and link are present on the homepage.

Overall TRUSTSCORE>>>
★★★

★

★

– 3/5 Stars


Jackpotjoy ought to be a fully trusted casino, but a combination of poor player reviews and the semi-recent regulatory action against its parent company count against it.
What are players saying about Jackpotjoy?
Here are our condensed / reader's digest summaries of recent player reviews of Jackpotjoy.
07-Jan-2022 by Joseff:


Over four months I won £44,000 from total deposits of around £500 and I'm buzzing. I've never had success like this anywhere else

. – source: TrustPilot
01-Jan-2022 by Jordan:
I've closed all of my accounts with these con artists. I made no returns and no withdrawals from £7000 of deposits.  – source: TrustPilot
01-Jan-2022 by Stephen:
I've played at a lot of online casinos and this is the worst of all of them. Pay attention to the bad reviews and don't spend your money here. – source: TrustPilot
03-Nov-2021 by Pauline:
There have been big changes to the site and now I can't even log in or withdraw my funds. I was waiting on the phone half an hour for customer service. – source: WhichBingo
24-Aug-2021 by Grace:
The winners always seem to be the same people. It's dreadful and someone should investigate it. – source: WhichBingo

12-Dec-2020 by Rob:
I won £200 on my first day playing on Fishin Frenzy. – source: TrustPilot
10-Dec-2020 by Peter:
I joined Jackpotjoy to play Live Roulette but didn't have any luck at all despite covering the board lots of times – source: AskGamblers
08-Dec-2020 by Kelly:
I played bingo and the wins are really bad, 75p bingo ticket only gave me a 30p win. I feel like Jackpotjoy got greedy – source: WhichBingo
07-Dec-2020 by Trudie:
I closed my account after playing for years because she spent a lot of money and never seemed to get any wins. – source: TrustPilot
13-Nov-2020 by Stacey:
This site used to be much better a few years ago, it's just boring now – source: WhichBingo
01-Nov-2020 by Barry:
Casinos like Jackpotjoy are not fun anymore, they require all the ID in my life just to get a £100 withdrawal out. – source: AskGamblers
29-Sept-2020 by Fred:
I like the slot games, but they don't give out good bonuses like they use to – source: TrustPilot
01-Sept-2020 by Equin:
I think the games are fake and nobody wins on this site – source: TrustPilot
27-Aug-2020 by Gemma:
I joined and won £100, but I had to wait a week before I got my money because of something called KYC – source: TrustPilot
14-Aug-2020 by Jean:
I think Jackpotjoy is a fair site with good value for money bingo and I like the Chat moderators – source: WhichBingo
Jackpotjoy Review 2022
Jackpotjoy was made famous through some national TV adverts in the UK which seemed to be everywhere when they came out and starred the much-loved, much-missed Barbara Windsor. Paddy McGuinness picked up the baton, and he's the big celebrity name using his charm to sell the brand to the nation today. Jackpotjoy is clever in that it doesn't exclude any potential audience. It's not "just" a slots site, it's not "just" a casino, it's somewhere to get joy from jackpots in any form of gaming.
So, does Jackpotjoy still have what it takes to be an industry leader with all the competition snapping at its heels today? Dig in, and we'll find out.
Jackpotjoy Welcome Offers 2022
Starting with the main welcome offer, players are invited to spend £10 and get a £50 free bingo bonus or 30 free spins. If we look at the small print we can see that these 30 free spins are only available on a single slot and are priced at 1p coin size and max lines, so it's not quite as generous an offer as it first sounds. Still, it's better than nothing, and it's a good way to start as a new Jackpotjoy player.
Bonus Terms – New members only, must opt-in. Min £10 deposit & wager. 30-day expiry from deposit. 18+. Free Spins: on Double Bubble. 1p coin size, max lines. Bingo: Advertised ticket value based on £1 tickets. Game availability & restrictions apply. **£10 lifetime deposit for Daily Free Games.
Jackpotjoy Pledges
Jackpotjoy has taken the unusual step of issuing "pledges," which it promises to stand by and make a cornerstone of its casino offering. Here are those pledges with a brief overview of what they mean for you as a player.
All Wins Payout Cash – Your winnings won't end up in a separate bonus funds account. This should be a given, but not every casino does this and it's a frequent complaint made about those who partition winnings in this way. If you win something, you can withdraw it. It's as simple as that.
No Caps on Winnings – Kudos to the marketing people at Jackpotjoy. They've taken a legal requirement and tried to turn it into a selling point. UK Gambling Commission rules mean that casinos have to pay out the full amount of winnings when requested, so while it's good that Jackpotjoy has committed to this, it's not like they had a choice.
No Withdrawal Fees – The best UK casinos don't charge players for withdrawals. There's no compelling business case for doing so, and so it's always an irritation when somebody does. It's good to know that Jackpotjoy doesn't skim off the top when players try to take their money out.
Jackpotjoy Games and Payment Methods
Overall, what every player wants to know about a casino more than anything else is whether the casino has a good game selection, and whether they'll get paid when they win. With Jackpotjoy, the answer to both questions is a firm "yes." As well as the exclusive titles that Gamesys casinos are known for such as Double Bubble, they also have top titles like Rainbow Riches and Eye of Horus. Rather than a massive warehouse of games, they have curated it down to a list of just 300 of the very best slot games to ensure players only play the very best titles on the market. If slots are not what you are after then players can also enjoy Slingo, Poker, Bingo and Table Games – so Jackpotjoy does its best to be a "one-stop shop" for players of every persuasion.
Payment methods that are accepted at Jackpotjoy include every type of debit card that's accepted at major retailers in the UK, plus Apple Pay and PayPal. It's not a wide range, but it should have most players covered. Regardless of the withdrawal method chosen, Jackpotjoy quotes a 24 hour turnaround for getting money back to you once you've requested it.
Jackpotjoy's Commercial Presence
Introducing Paddy McGuinness
JackpotJoy's latest and current celebrity ambassador is Take Me Out's host Paddy McGuinness, who became the face of JackpotJoy in September 2017. Paddy McGuinness features on the homepage of the site, as well as in most of the video advertisements the company produces. He also does the voiceovers for the adverts on their YouTube channel and features in a lot of them. On the main site, Paddy can be found wearing a blue tracksuit to match the casino's theme and is seen pointing at the site's latest promotion. Sticking to the theme, Paddy is always dressed in either a blue suit and tie, or a blue tracksuit, to smoothly blend in with the all-round blue colour theme that runs throughout the site, as well as all of the video advertisements, particularly on the YouTube channel.
His debut at the online casino came with a fresh start on the YouTube channel, with a video titled 'Our Newest Royal', where you can see previous brand ambassador Barbara Windsor pass over the crown to Paddy. He ends his first promotional video by calling players to join JackpotJoy and "grab fun by the balls," which is totally in keeping with his brand of humour. He connects well with a wide audience – which is why Paddy got the call when JackpotJoy needed a new ambassador.
JackpotJoy on YouTube
The YouTube channel for JackpotJoy is filled with videos promoting the site, many of which are condensed versions of the commercials that air on television. The company's marketing directors certainly know how to present brand uniformity, with the blue and white colour scheme splashed all over the channel right down to the thumbnails.
The channel appears to be taking a break at the moment. We're writing this review in 2022, and nothing has been uploaded to the channel since March 2021. The most recent video stars a travelling band of singers, one of whom needs to take a break. It's a fairly convoluted way of saying that everyone ought to take a break from gambling every once in a while, hence the video being called "Take a Break, Keep It Fun". This is Jackpoyjoy promoting responsible gambling to its wide audience, which is a shrewd move given the substantial amount that Gamesys had to cough up for regulatory breaches in recent memory.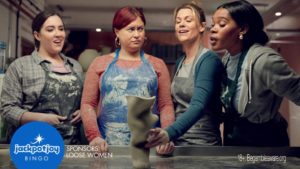 The most popular video of their YouTube channel is their first video, the one that introduces Paddy as their newest sponsor. The second most viewed video is titled "Meet Maxine" and shows Paddy struggling to communicate with his voice assistant device – Maxine. Once they eventually get past the accent barrier, he asks Maxine to show him some JackpotJoy winners, and she flashes onto his television many clips of happy and overjoyed winners after playing in the casino. The winners are all seen to be using their mobile phones, which shows us how this casino is compatible with phones and works well on mobile devices. Paddy once again reminds us to "grab fun by the balls" and join JackpotJoy, to see if we could be ecstatic winners just like the people on his television screen. There is a running theme of Maxine the voice assistant being unable to understand Paddy's northern accent, and many of these video advertisements include short funny skits where Maxine is misunderstanding Paddy and doing something completely irrelevant. These funny short clips are relatable and light-hearted but still find a way to advertise the casino to the audience. If you've ever seen an Amazon Alexa joke, you've seen these videos.
Another one of the popular videos on this channel is titled "There's A Winner Every Minute!" which begins with Paddy leaving his house (which has a blue front door, of course), hopping on a horse and carriage, and setting off to find some JackpotJoy winners. As he travels through the town, he finds multiple people out on the street winning big on the mobile version of the site, really emphasising the fact that you can play and win at any time, in any place. It shows the audience that anyone can be in with a chance of winning, and with one winner every minute the chances are rather high. Paddy ends this video by mentioning you can go online and play "free bingo", perhaps with the idea that those who come for the free bingo might stay for paid bingo.
Jackpotjoy on Social Media
Paddy McGuinness very rarely mentions Jackpotjoy on his Twitter account. We're sure the casino wishes he would, because he has almost two million followers and it would be fantastic publicity. With Paddy's contract apparently not covering social media pushes, Jackpotjoy has opened social media accounts of its own to get its commercial message across.
By the standard of casino companies, Jackpotjoy enjoys a large social media following. Their Facebook page alone has more than 120,000 likes, which is a sign of just how many players in the UK are aware of the brand.  Facebook page boasting over 120k likes. They're less popular on Instagram and Twitter, where they have just over twelve thousand followers between their accounts. They're still trying to build their Instagram following by posting regularly, but the Twitter account appears to have been abandoned. There hasn't been a Tweet posted since 2020 save for a single pinned message which advises customers to follow them on Facebook instead.
Changes to Celebrity Gambling Sponsorships
In November of 2020, a new proposal was made in light of Safer Gambling Week, that would change the way celebrities are used to advertise online casinos. Under new rules, celebrities who are more popular with a younger audience will be banned from advertisements that promote gambling and/or betting, but celebrities who are not particularly known for targeting younger audiences will be allowed to continue to participate in casino advertising. There was speculation that Paddy McGuinness would be affected by this new proposal, but it's been more than a year and he's still prominently featured in all Jackpotjoy advertising.
Jackpotjoy Sponsorships
We've spent a lot of time discussing Jackpotjoy's main thrust of TV advertisements, but we could go on for a lot longer. When Jackpotjoy isn't creating bespoke commercials, it's sponsoring television shows in the hope of connecting with the show's audience. Those of you who remember "The Million Pound Drop" on Channel 4 might recall that Jackpotjoy was its main sponsor. "Loose Women," a daytime television female-orientated chat show with a large following, was sponsored by Jackpotjoy for an entire nine years before the deal came to an end.  Several of the higher-profile "Loose Women" have appeared in commercials for Jackpotjoy in the past including Christine Lampard and Ruth Langsford.
In fact, let's take a moment to look at a couple of Jackpotjoy adverts from years gone by.
Jackpotjoy TV Adverts
2019 – Maxine Misunderstands
Meet Maxine the Jackpotjoy home assistant. She's based on Amazon Alexa, and she's not great at understanding northern accents. When Paddy McGuinness says that everybody enjoys "a good bingo win," Maxine orders a live flamingo that chases its him around. It's a typical humorous and light-hearted Jackpotjoy advert of the kind that the casino brand has become known for. The primary message of this particular advert is to tell people that there's a winner every minute at the casino.
2018 – Seven Dozen
This was an attempt by Jackpotjoy to create an "interactive advert", where viewers had to guess the bingo call used in the commercial. It's not a complicated commercial and it probably wasn't expensive to film, but it was original. The risk of making original commercials is that the idea won't catch on, which appears to be what happened year. It didn't remain on television for long and was quickly replaced with a more conventional, direct approach to reaching customers.