AG Communications Limited Casinos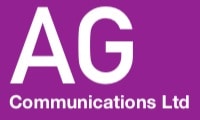 AG Communications Limited operates more than fifty casinos. The top AG Communications sites include Mr Mega, Regent Casino, Jambo Casino, Neptune Play, Plaza Royal Casino, Luck Land, Million Pot, Mr Play, 24 Spin and Bellis Casino.
AG Communications Limited is based at High Street 135, Sliema, SLM 1548, Malta.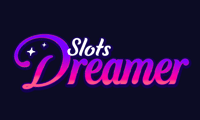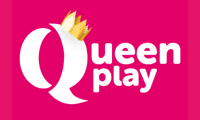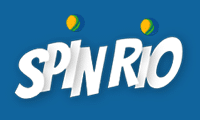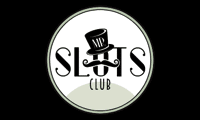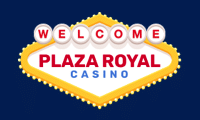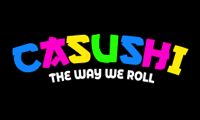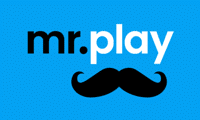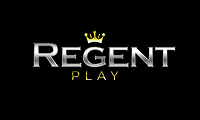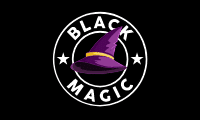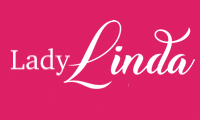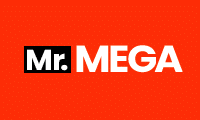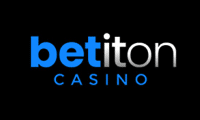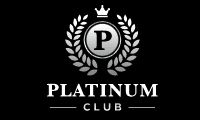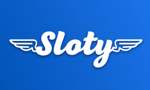 Top AG Communications Casinos 2022
Mr Mega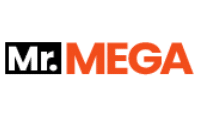 Mr Mega has the look and feel of a top-class online casino site. If you take a quick glance at it, you'll immediately understand why it's among the most popular casinos on the entire AG Communications Limited network. It might, therefore, surprise you to hear that we don't think it's one of their best. The site looks fantastic, with a sharp orange-and-white colour scheme and a welcoming splash graphic full of handsome, well-dressed people welcoming you to what appears to be a VIP casino experience. Look past that and check out the content, though, and you'll find that Mr Mega hosts only around three hundred games. That's well below the mark we'd expect from a premier casino, and it's also well below the number you'll find at other casinos on the network. This isn't to say that there's nothing you'll enjoy about Mr Mega – it has classic slots like Immortal Romance and Book of Dead and contains a live casino section along with a sportsbook – but it's more of a standard online casino than an outstanding online casino. Mr Mega is good, but it isn't great.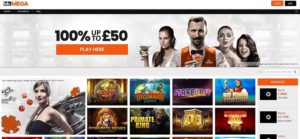 Regent Casino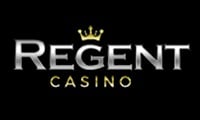 Regent Casino, which also goes by the name of Regent Play, is another big hitter on the UK online casino scene. If we were going to pick up on the casino site's royal theme, we'd say it's also one of the jewels in AG Communications Limited's crown. The name "Regent Play" doesn't come from anything to do with the crowned heads of Europe, though – the casino is named after Regent Street in London. It's an odd choice of theme, but we can't deny that the famous old London street looks beautiful, all lit up in the backdrop behind Regent Play's scrolling promotional offers. Regent Casino attempts to be a master of all trades. Online slots represent the bulk of the casino's offering on the homepage, but if you turn your attention to the top menu, you'll find that there are separate sections for live casino games and instant win scratch cards. The only thing missing is a sportsbook, but there are plenty of other places on this casino network that you'll find one of those if that's a dealbreaker for you. Regent Play is a UK casino with a distinctly British touch.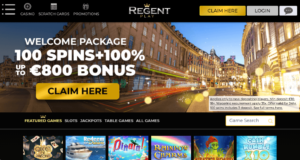 Jambo Casino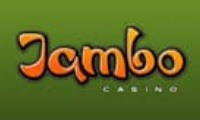 The first thing we have to note about Jambo Casino is that it loads very slowly compared to just about every other casino on the AG Communications Limited platform. We're not sure why that is, as the homepage doesn't contain any content that should be any more demanding than that of an average casino site, but it's something we've noticed on more than one visit to the casino. When it does finally load, you'll find that Jambo Casino is an adventure-themed casino site that focuses heavily on games set in far-flung places – especially those with safari themes. It's an attractive and exotic theme and might partially explain Jambo Casino's enduring popularity. Aside from being pretty to look at, Jambo Casino is one of only two online casino sites that AG Communications Limited maintains direct control of rather than operating on a white-label basis. Based on that, we assume that this is a special casino for them. Judging by the value of the wins that tick by on the right-hand side of the screen while you're parked on the site's homepage, it might just be a special casino for a lot of happy players, too.
Neptune Play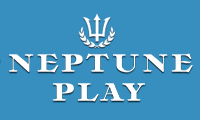 We mentioned above that AG Communications Limited directly owns and operates only two online slots and casino websites. Jambo Casino is one of them. Neptune Play is the other. This is another strikingly good-looking casino site and features an undersea theme. King Neptune, the god of the seas, greets you on the landing page with a box of golden treasure and a surprisingly chiselled set of abs for a man of his age. The design of Neptune Play is very similar to the design of Jambo Casino, although AG Communications Limited has done an excellent job of disguising the use of the template by opting for such a significantly different colour scheme and unique graphics on both sites. Neptune Play provides support for multiple languages if English isn't your first language and also has a live casino to go with its slots-focused collection of traditional casino games, the best of which can be accessed with a single click or tap from the homepage. As with Jambo Casino, the latest big winners are celebrated with a scrolling list that constantly refreshes on the right-hand side of the homepage. The welcome offer at this casino is usually worth checking out but check for the latest terms and conditions on that promotion every time you visit.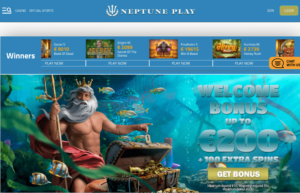 Plaza Royal Casino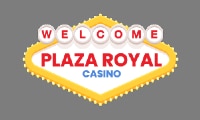 Plaza Royal is an online casino site that's very keen for new visitors to register before telling them what they might find behind the login screen. As if the prominent placement of the "Sign Up" button weren't enough, you'll be greeted with a pop-up inviting you to register within seconds of your arrival on the homepage and then a second pop-up if you attempt to dismiss the first one. It's about as forward an approach from an online casino as we've ever seen. Once you've found your way past those obstacles (or given up and registered), you'll find that Plaza Royal Casino has a strong Las Vegas theme. Even the casino's logo is designed to look like the world-famous "Welcome to Las Vegas" sign, and the backdrop is a fishbowl bird's eye view of Vegas taken from high in the sky. Casino sites that theme themselves around the idea of Sin City tend to take a traditional approach to their gaming content, and that's as much the case with Plaza Royal Casino as it is with any other Vegas-themed site. You'll find a live casino and a scratch card section waiting for you along with all the online slots, but by this point, you've probably realised that's fairly common across all AG Communications Limited casinos.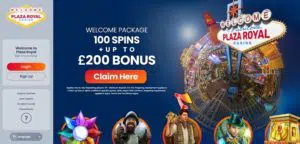 Luck Land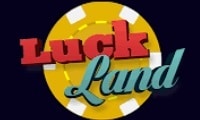 "Luck Land" sounds like a more appropriate name for a theme park than an online slots casino, but the unusual choice of name doesn't appear to have harmed the prospects of this highly popular AG Communications Limited casino. Luck Land doesn't so much have one theme as it attempts to have several all at once. The welcome banner features images of Big Ben, the London Eye, and a Beefeater. However, on the other side of the same graphic, there's a private jet stamped with the Luck Land logo. The site tries very hard to catch your eye from the moment you land on it, so while the graphics might be a little confused, they serve their purpose. Luck Land is one of a handful of AG Communications Limited casinos that feature a sportsbook as well as the standard package of casino games provided by the network, so if the freedom to place a bet on the fortunes of your favourite sports team is important to you, this might be a casino site for you to consider. Aside from that, Luck Land is a lot like Mr Mega – a very solid online casino that stops just short of being a great one.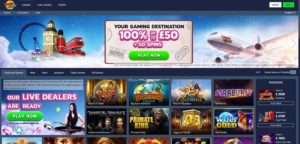 Million Pot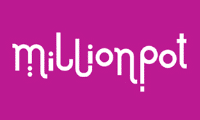 Nobody can accuse Million Pot of being a subtle casino site. Pink and purple is a bold choice of colours for just about any kind of website, but Million Pot manages to get away with it while staying just the right side of being garish. Once your eyes have adjusted to the brightness, you'll notice that Million Pot has more than nine hundred casino games available to players. That's three times as many as Mr Mega and puts this casino close to the top of the league as far as AG Communications Limited casinos go. The gaming portfolio is kept bang up to date with the promise of the latest slots releases delivered to players every month. If there's a downside to Million Pot, it's the fact that the welcome promotion on offer at the site tends to be worth a little less than other welcome offers you might find elsewhere on this casino network company's range. You can't always have everything at once, though, and if range and variety are more important to you than fleeting promotions, then Million Pot might be your best option in this casino family.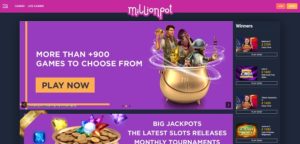 Mr Play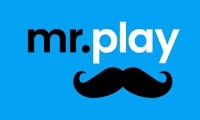 Say it quietly, but we don't think Mr Play is actually Mr Play at all. We think our host at this casino site might actually be Mrs Play, and we say that because she's very obviously wearing a fake moustache. The moustache-wearing woman is an odd choice of theme for a casino site, and that's not the first time we've said that in this round-up of the top AG Communications Limited casinos. The network definitely knows how to create casinos that grab the attention of players. Mr Play is generally regarded as being among the very best online casinos in the UK, and nothing we saw on our visit gave us any reason to doubt that should be the case. It has an impressive stock of online slots and table games, has full access to the AG Communications live casino range, offers instant win scratch cards, and also includes sports betting. To put that another way, it ticks just about every box there is to tick about bingo. Bingo doesn't seem to be an active concern to AG Communications Limited, but there are plenty of options elsewhere on the casino scene if that's important to you. Here at Mr Play, it's all about the top-rated slots selection and the ever-changing list of promotions.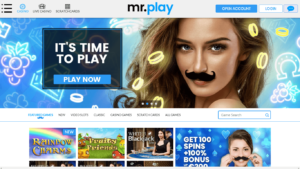 24 Spin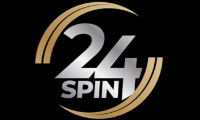 24 Spin is one of the more understated casinos on the AG Communications Limited platform. Branding and theming are minimal at this site, with a tiny logo and a black background. If we were being charitable, we'd say those choices allow the games to stand out more than they would on, for example, Neptune Play's busy backdrop. "24 Spin" might mean that this is a casino people are welcome to come and play at 24 hours per day, but after reading the site's "about us" section, we think it might instead be a reference to 24-carat gold. The casino markets itself as a place for high-rollers and goes on to say that it's even changing the way that high-rollers play online casino games. It stops short of explaining the changes it's making or how it's making them, but it does employ a loyalty program to make sure that its most regular (and big-spending) customers receive special attention. Table games are given equal billing to online slots at 24 Spin, so this would be a good choice if you spend more time playing cards or spinning roulette wheels than you do spinning the reels of slots games.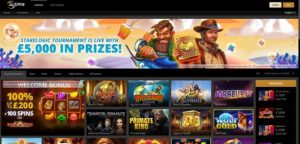 Bellis Casino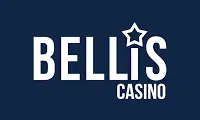 Bellis Casino uses a very similar design to 24 Spin, which tells us that AG Communications Limited uses a standard template when it's putting casinos together for its white label partners. There's nothing wrong with that – almost every casino network company that creates white label sites does the same thing, and we've seen far worse templates elsewhere. Oddly, Bellis Casino undersells itself in its "about us" text at the footer of the casino homepage. It claims to have around two hundred casino games to choose from, which would be low by modern standards, but we can see from browsing through the games section that it has far more than that. It might be that nobody's bothered to update the promotional text for quite some time, and it would be a good idea to do so because players might otherwise be put off. Bellis Casino is unremarkable, but it still manages to hold its own as one of the top ten per cent AG Communications Limited casinos in terms of popularity. Given the number of casinos there are on this network's platform, that's no small achievement.
About AG Communications Limited
AG Communications Limited History
Considering the size of AG Communications Limited and the number of casinos that the company either operates or manages, it's a surprise that it doesn't have its own website. In fact, there's very little in the way of an online presence for AG Communications Limited at all. You have to do quite a lot of digging if you want to find out more about this company, but the information is out there if you know where to look for it. As an example, we know that AG Communications Limited was incorporated in Malta in 2009. That means the company has been active in the online casino market for well over a decade, and has become one of the most well-established and successful companies in the entire industry. 91 casinos have been opened under the AG Communications Limited banner during the time the company has been active, but some of those casino sites have since been shut down. This is a company that isn't afraid to make changes if things aren't working, and when a site shuts down it allows them to focus more on the top casino sites that bring in the bulk of the company's money.
Speaking of money, we have an insight into the financial success of AG Communications Limited. According to the most recent figures available, they made just over £20m in revenue during the last financial year. Their head office remains in Malta, which is where they've also been based, and they have strong connections to another large casino network business in Malta. In fact, they're a trading style of that other casino network business, and it's called Aspire Global.
AG Communications Limited and Aspire Global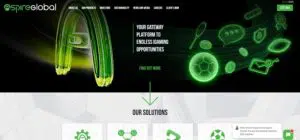 To all intents and purposes, AG Communications Limited and Aspire Global are one and the same. AG Communications Limited is the name that the casino network company uses for its UK operations, whereas Aspire Global is the name that appears on dozens more casino sites that aren't available in the UK. The network is just as big a deal in mainland Europe as it is in the UK, and also operates sites that are popular and successful in other parts of the world. Unlike AG Communications Limited, Aspire Global does have a customer-facing website and you'll find it at this link.
The existence of Aspire Global pre-dates the existence of AG Communications Limited. The company opened its doors in 2005, and currently operates over sixty iGaming platforms that are available in 14 jurisdictions around the world. More than three hundred people work for Aspire Global, and more than thirty different nationalities are represented within their workforce. That's representative of a company with a global outlook.
The Aspire Global Mission Statement
Aspire Global had a very specific mission when it formed more than fifteen years ago, and it's a mission-based on innovation within the marketplace and working with superior gaming technology. They wanted to become the most robust and comprehensive iGaming solutions provider in the marketplace, and you'll find plenty of casino industry insiders who believe that they've already succeeded in that aim. It uses the phrase "managed services" rather than "white label" to describe the casino products that it offers to its customers and says that it works within the "sports and casino vertical." The Aspire Global website is full of business-speak like this. It might be off-putting to the general public, but the general public isn't really the target market for the website. Instead, it's a marketing tool designed to help the company attract new clients.
In keeping with the Aspire Global mission statement, the company has developed a bespoke casino software platform called "AspireCore." Through AspireCore, Aspire Global is able to offer its partners games via the Pariplay platform, CRM software in multiple languages, full risk control and payments services, VIP management and full customer support. The intention is very much to become a "one-stop-shop" for any person or entity that wants to become a success in the online casino world, and the entire website makes them sound richly confident of being able to achieve this.
Latest AG Communications and Aspire Global News
The latest big news in the world of Aspire Global is that the company might be about to lose its independence. In January 2022, the company was the subject of a £340m takeover bid from NeoGames, which is an even larger casino network and gaming company based in Israel. The Aspire Global board and bit committee has recommended to shareholders that the bid should be accepted. If all goes ahead as planned, NeoGames will acquire a 50% share in Aspire Global and, through that, will become the company's largest individual shareholder. Such matters tend to be long, drawn-out, and complicated processes, though, and there are still hurdles to clear and hoops to jump through before the process completes.
Even with the takeover going on in the background, Aspire Global continues to expand into new markets and territories. In January 2022, the company acquired a licence to operate in Denmark. The same month it gained a provisional licence to operate in Michigan, USA, taking advantage of the country's newly relaxed attitude towards sports betting. Aspire Global won't be able to offer online slots websites in the USA – nobody's allowed to do that at the moment – but its sportsbook platform could become available across the United States of America in places where the hobby is legal in the very near future. These new licenses go with a German licence that the company acquired right at the start of the year. Thus far, AG Communications Limited has managed to maintain a clean licence with the UK Gambling Commission, so that stands the company in good stead to gain additional licences elsewhere as and when it needs to. How the company's attitude to global expansion will change if and when the NeoGames takeover remains to be seen, but it looks like a time of great change is coming to this well-established veteran of the online casino scene.
What are players saying about AG Communications Limited casinos?
These recent reviews come from real players who've played at AG Communications Limited websites and wanted to share their experiences with other players. Some of them have been edited for clarity and brevity.
16-Mar-2022 Mr Mega review by Lucy:
I deposited £15 into my account and my bank confirmed the money went out, but it didn't show up in my account. I spoke to an agent who said the payment had been declined but it never reappeared in my bank account, so they must have taken it. Scam! – source: Trustpilot
22-Mar-2022 Regent Casino review by Michaela:
No problems here – I requested a withdrawal and the money was in my account within 48 hours. – source: Trustpilot
16-Jan-2022 Regent Casino review by Linda:
This is the worst casino site, it doesn't pay out. I've been waiting for a withdrawal for a month and they're still trying to make excuses. – source: Trustpilot
07-Apr-2022 Plaza Royal Casino review by Charlie:
You can have loads of fun at Plaza Royal Casino. No downloads required, great bonuses and promos. One of the best casino sites out there.  – source: Trustpilot
05-Apr-2022 Plaza Royal Casino review by Tyler:
You should check this casino out if you're looking for somewhere new to play. The bonus offers are great and the games are fun. – source: Trustpilot
06-Apr-2022 Luck Land review by Wayne:
I'm a new customer of Luck Land and I'm not impressed. I spent £53 on Book of Dead at 10p per spin and didn't get a single bonus. You've got more chance of winning the lottery. – source: Trustpilot
21-Feb-2022 Luck Land review by Lorraine:
They should call this place No Luck Land. Everything I've spent on the slots has been a waste, you hardly ever get bonuses. I've never had so bad an experience playing the same slots at other sites. – source: Trustpilot
04-Apr-2022 Mr Play review by Rob:
I've wasted hours of my life on dead spins at this site. I was supposed to get 100 free spins as a new customer but they told me I need to make two deposits to get the spins. There was no mention of that when I signed up. The website crashes and reboots a lot as well. – source: Trustpilot
03-Apr-2022 Mr Play review by Tiamak:
They're so slow and unprofessional that I wonder if they're run by one person sitting in a shed. Processing a bet takes far too long for live sports betting to be practical. Their so-called "live chat" doesn't exist, it took 30 minutes for anyone to answer me. – source: Trustpilot
29-Mar-2022 Mr Play review by John:
I joined only because I was offered a 100% matched deposit. I made my deposit and didn't get the bonus. When I asked customer support about this they said it was a management decision, with no further explanation. Based on that I closed my account. – source: Trustpilot
Full list of AG Communications Sites
Own-Brand AG Communications Casinos
There are only two online casinos currently owned and operated by AG Communications Limited directly, which are Jambo Casino (jambocasino.com) and Neptune Play (neptuneplay.com).
White-Label AG Communications Casinos
These AG Communications sites are casinos run on the AG Communications platform by third parties.
24 Spin (24spin.com)
Atlantic Spins (atlanticspins.com)
Barbados Casino (barbadoscasino.com)
Bellis Casino (belliscasino.com)
Bet Regal (betregal.com)
Big Money Scratch (bigmoneyscratch.com)
Billion Casino (billioncasino.com)
Campeon UK (campeonuk.com)
Casino Luck (casinoluck.com)
Casinsi (casinsi.com)
Casiplay (casiplay.com)
Chilli Spins (chillispins.com)
Dealers Casino (dealerscasino.com)
Fortune Jackpots (fortunejackpots.com)
Generation VIP (generationvip.com)
Goliath Casino (goliathcasino.com)
Go Pro Casino (goprocasino.com)
Green Play (greenplay.com)
Hey Spin (heyspin.com)
Hopa (hopa.com)
Hot 7 Casino (hot7casino.com)
Jaak Casino (jaakcasino.com)
Jackie Jackpot (jackiejackpot.com)
Kaiser Slots (kaiserslots.com)
Karamba (karamba.com)
King Casino (kingcasino.com)
Lanadas (lanadas.com)
Luck Land (luckland.com)
Lucky Hit (luckyhit.com)
Lucky Thrillz (luckythrillz.com)
Magic Red (magicred.com)
Mr Favorit (mrfavorit.com)
Mr Mega (mrmega.com)
Mr Play (mrplay.com)
Next Casino (nextcasino.com)
Play Club (playclub.com)
Regent Casino (regentcasino.com)
Scratch 2 Cash (scratch2cash.com)
Slotanza (slotanza.com)
Slot Jerry (slotjerry.com)
Slots 'n Play (slotsnplay.com)
Slotzo (slotzo.com)
Spin Shake (spinshake.com)
Spins On (spinson.com)
Top Tally (toptally.com)
Trada Casino (tradacasino.com)
VIPs Casino (vipscasino.com)
Wild Slots (wildslots.com)
Winners Magic (winnersmagic.com)
Winnings (winnings.com)
Bet It On (betiton.com)
Bet Target (bettarget.com)
Griffon Casino (griffoncasino.com)
High Bet (highbet.com)
Luckster (luckster.com)
Million Pot (millionpot.com)
Mr Rex (mrrex.com)
Play Frank (playfrank.com)
Play Luck (playluck.com)
Plaza Royal (plazaroyal.com)
Queen Play (queenplay.com)
Quick Spinner (quickspinner.com)
Slo7s (slo7s.com)
Spin Rio (spinrio.com)
Zet Bet (zetbet.com)
Inactive AG Communications Casinos
These AG Communications sites are casinos that existed on the AG Communications Limited platform in the past, but are no longer part of it. We present them here for reference.
Bet Fashion TV (betfashiontv.com)
Captain Charity (captaincharity.com)
Cashiopeia (cashiopeia.com)
Digibet (digibet.com)
Karjalaka Kasino (karjalakakasino.com)
Lucky Bets Casino (luckybetscasino.com)
Mega Scratch (megascratch.com)
Pirate Spin (piratespin.com)
Pokies City (pokiescity.com)
Prime Scratch Cards (primescratchcards.co.uk)
Prime Slots (primeslots.com)
Slots Moon (slotsmoon.com)
Stake (stake.co.uk)
Super Spins (superspins.com)
Viking Slots (vikingslots.com)
Wix Stars (wixstars.com)
Agent Spinner (agentspinner.com)
Apuestamos (apuestamos.com)