AG Communications Casinos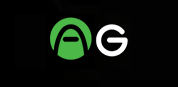 AG Communications Limited operates more than fifty casinos. The top AG Communications sites include Mr Mega, Regent Casino, Jambo Casino, Neptune Play, Plaza Royal Casino, Luck Land, Million Pot, Mr Play and more.
AG Communications Limited is based at High Street 135, Sliema, SLM 1548, Malta.
Similar to AG Communications Casinos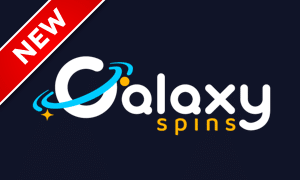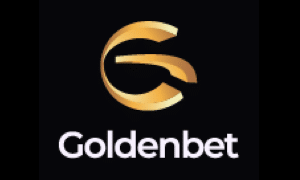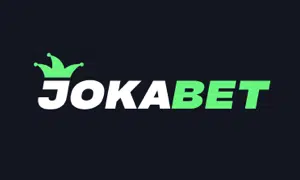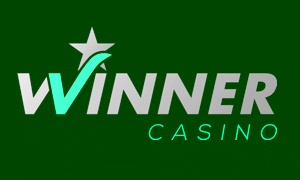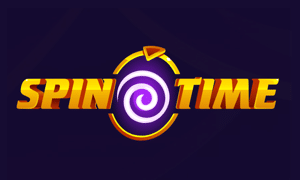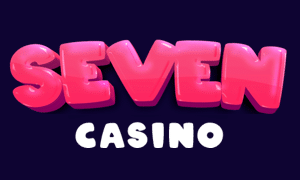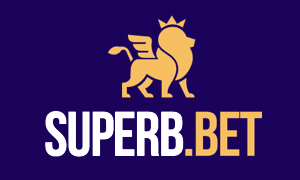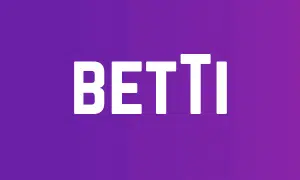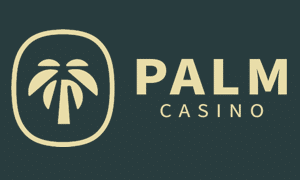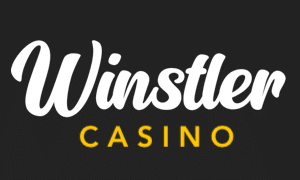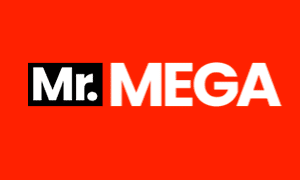 Top AG Communications Casinos
Mr Mega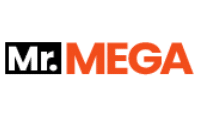 Mr Mega has the look and feel of a top-class online casino site. If you take a quick glance at it, you'll immediately understand why it's among the most popular casinos on the entire AG Communications Limited network. It might, therefore, surprise you to hear that we don't think it's one of their best. The site looks fantastic, with a sharp orange-and-white colour scheme and a welcoming splash graphic full of handsome, well-dressed people welcoming you to what appears to be a VIP casino experience. Look past that and check out the content, though, and you'll find that Mr Mega hosts only around three hundred games. That's well below the mark we'd expect from a premier casino, and it's also well below the number you'll find at other casinos on the network. This isn't to say that there's nothing you'll enjoy about Mr Mega – it has classic slots like Immortal Romance and Book of Dead and contains a live casino section along with a sportsbook – but it's more of a standard online casino than an outstanding online casino. Mr Mega is good, but it isn't great.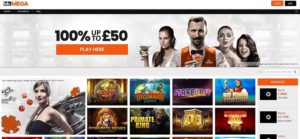 Regent Casino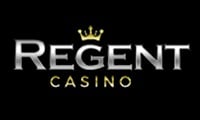 Regent Casino, which also goes by the name of Regent Play, is another big hitter on the UK online casino scene. If we were going to pick up on the casino site's royal theme, we'd say it's also one of the jewels in AG Communications Limited's crown. The name "Regent Play" doesn't come from anything to do with the crowned heads of Europe, though – the casino is named after Regent Street in London. It's an odd choice of theme, but we can't deny that the famous old London street looks beautiful, all lit up in the backdrop behind Regent Play's scrolling promotional offers. Regent Casino attempts to be a master of all trades. Online slots represent the bulk of the casino's offering on the homepage, but if you turn your attention to the top menu, you'll find that there are separate sections for live casino games and instant win scratch cards. The only thing missing is a sportsbook, but there are plenty of other places on this casino network that you'll find one of those if that's a dealbreaker for you. Regent Play is a UK casino with a distinctly British touch.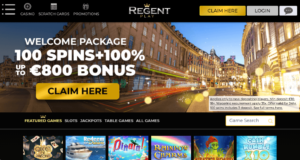 Jambo Casino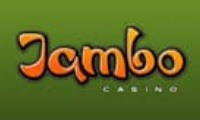 The first thing we have to note about Jambo Casino is that it loads very slowly compared to just about every other casino on the AG Communications Limited platform. We're not sure why that is, as the homepage doesn't contain any content that should be any more demanding than that of an average casino site, but it's something we've noticed on more than one visit to the casino. When it does finally load, you'll find that Jambo Casino is an adventure-themed casino site that focuses heavily on games set in far-flung places – especially those with safari themes. It's an attractive and exotic theme and might partially explain Jambo Casino's enduring popularity. Aside from being pretty to look at, Jambo Casino is one of only two online casino sites that AG Communications Limited maintains direct control of rather than operating on a white-label basis. Based on that, we assume that this is a special casino for them. Judging by the value of the wins that tick by on the right-hand side of the screen while you're parked on the site's homepage, it might just be a special casino for a lot of happy players, too.
Neptune Play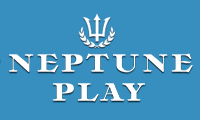 We mentioned above that AG Communications Limited directly owns and operates only two online slots and casino websites. Jambo Casino is one of them. Neptune Play is the other. This is another strikingly good-looking casino site and features an undersea theme. King Neptune, the god of the seas, greets you on the landing page with a box of golden treasure and a surprisingly chiselled set of abs for a man of his age. The design of Neptune Play is very similar to the design of Jambo Casino, although AG Communications Limited has done an excellent job of disguising the use of the template by opting for such a significantly different colour scheme and unique graphics on both sites. Neptune Play provides support for multiple languages if English isn't your first language and also has a live casino to go with its slots-focused collection of traditional casino games, the best of which can be accessed with a single click or tap from the homepage. As with Jambo Casino, the latest big winners are celebrated with a scrolling list that constantly refreshes on the right-hand side of the homepage. The welcome offer at this casino is usually worth checking out but check for the latest terms and conditions on that promotion every time you visit.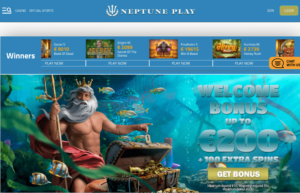 Plaza Royal Casino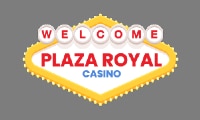 Plaza Royal is an online casino site that's very keen for new visitors to register before telling them what they might find behind the login screen. As if the prominent placement of the "Sign Up" button weren't enough, you'll be greeted with a pop-up inviting you to register within seconds of your arrival on the homepage and then a second pop-up if you attempt to dismiss the first one. It's about as forward an approach from an online casino as we've ever seen. Once you've found your way past those obstacles (or given up and registered), you'll find that Plaza Royal Casino has a strong Las Vegas theme. Even the casino's logo is designed to look like the world-famous "Welcome to Las Vegas" sign, and the backdrop is a fishbowl bird's eye view of Vegas taken from high in the sky. Casino sites that theme themselves around the idea of Sin City tend to take a traditional approach to their gaming content, and that's as much the case with Plaza Royal Casino as it is with any other Vegas-themed site. You'll find a live casino and a scratch card section waiting for you along with all the online slots, but by this point, you've probably realised that's fairly common across all AG Communications Limited casinos.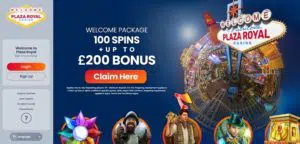 Luck Land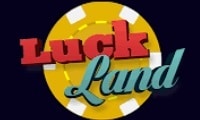 "Luck Land" sounds like a more appropriate name for a theme park than an online slots casino, but the unusual choice of name doesn't appear to have harmed the prospects of this highly popular AG Communications Limited casino. Luck Land doesn't so much have one theme as it attempts to have several all at once. The welcome banner features images of Big Ben, the London Eye, and a Beefeater. However, on the other side of the same graphic, there's a private jet stamped with the Luck Land logo. The site tries very hard to catch your eye from the moment you land on it, so while the graphics might be a little confused, they serve their purpose. Luck Land is one of a handful of AG Communications Limited casinos that feature a sportsbook as well as the standard package of casino games provided by the network, so if the freedom to place a bet on the fortunes of your favourite sports team is important to you, this might be a casino site for you to consider. Aside from that, Luck Land is a lot like Mr Mega – a very solid online casino that stops just short of being a great one.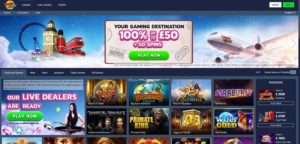 Million Pot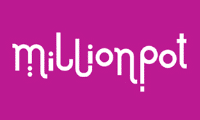 Nobody can accuse Million Pot of being a subtle casino site. Pink and purple is a bold choice of colours for just about any kind of website, but Million Pot manages to get away with it while staying just the right side of being garish. Once your eyes have adjusted to the brightness, you'll notice that Million Pot has more than nine hundred casino games available to players. That's three times as many as Mr Mega and puts this casino close to the top of the league as far as AG Communications Limited casinos go. The gaming portfolio is kept bang up to date with the promise of the latest slots releases delivered to players every month. If there's a downside to Million Pot, it's the fact that the welcome promotion on offer at the site tends to be worth a little less than other welcome offers you might find elsewhere on this casino network company's range. You can't always have everything at once, though, and if range and variety are more important to you than fleeting promotions, then Million Pot might be your best option in this casino family.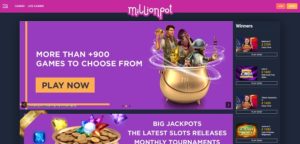 Mr Play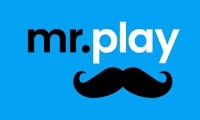 Say it quietly, but we don't think Mr Play is actually Mr Play at all. We think our host at this casino site might actually be Mrs Play, and we say that because she's very obviously wearing a fake moustache. The moustache-wearing woman is an odd choice of theme for a casino site, and that's not the first time we've said that in this round-up of the top AG Communications Limited casinos. The network definitely knows how to create casinos that grab the attention of players. Mr Play is generally regarded as being among the very best online casinos in the UK, and nothing we saw on our visit gave us any reason to doubt that should be the case. It has an impressive stock of online slots and table games, has full access to the AG Communications live casino range, offers instant win scratch cards, and also includes sports betting. To put that another way, it ticks just about every box there is to tick about bingo. Bingo doesn't seem to be an active concern to AG Communications Limited, but there are plenty of options elsewhere on the casino scene if that's important to you. Here at Mr Play, it's all about the top-rated slots selection and the ever-changing list of promotions.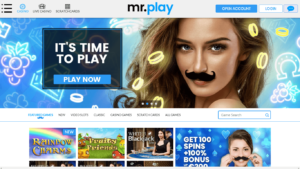 24 Spin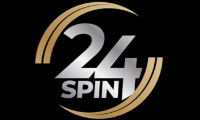 24 Spin is one of the more understated casinos on the AG Communications Limited platform. Branding and theming are minimal at this site, with a tiny logo and a black background. If we were being charitable, we'd say those choices allow the games to stand out more than they would on, for example, Neptune Play's busy backdrop. "24 Spin" might mean that this is a casino people are welcome to come and play at 24 hours per day, but after reading the site's "about us" section, we think it might instead be a reference to 24-carat gold. The casino markets itself as a place for high-rollers and goes on to say that it's even changing the way that high-rollers play online casino games. It stops short of explaining the changes it's making or how it's making them, but it does employ a loyalty program to make sure that its most regular (and big-spending) customers receive special attention. Table games are given equal billing to online slots at 24 Spin, so this would be a good choice if you spend more time playing cards or spinning roulette wheels than you do spinning the reels of slots games.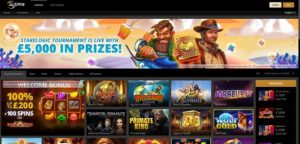 About AG Communications Limited
AG Communications Limited History
Considering the size of AG Communications Limited and the number of casinos that the company either operates or manages, it's a surprise that it doesn't have its own website. In fact, there's very little in the way of an online presence for AG Communications Limited at all. You have to do quite a lot of digging if you want to find out more about this company, but the information is out there if you know where to look for it. As an example, we know that AG Communications Limited was incorporated in Malta in 2009. That means the company has been active in the online casino market for well over a decade, and has become one of the most well-established and successful companies in the entire industry. 91 casinos have been opened under the AG Communications Limited banner during the time the company has been active, but some of those casino sites have since been shut down. This is a company that isn't afraid to make changes if things aren't working, and when a site shuts down it allows them to focus more on the top casino sites that bring in the bulk of the company's money.
Speaking of money, we have an insight into the financial success of AG Communications Limited. According to the most recent figures available, they made just over £20m in revenue during the last financial year. Their head office remains in Malta, which is where they've also been based, and they have strong connections to another large casino network business in Malta. In fact, they're a trading style of that other casino network business, and it's called Aspire Global.
AG Communications Limited and Aspire Global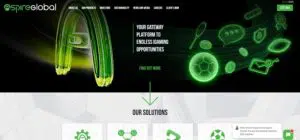 To all intents and purposes, AG Communications Limited and Aspire Global are one and the same. AG Communications Limited is the name that the casino network company uses for its UK operations, whereas Aspire Global is the name that appears on dozens more casino sites that aren't available in the UK. The network is just as big a deal in mainland Europe as it is in the UK, and also operates sites that are popular and successful in other parts of the world. Unlike AG Communications Limited, Aspire Global does have a customer-facing website and you'll find it at this link.
The existence of Aspire Global pre-dates the existence of AG Communications Limited. The company opened its doors in 2005, and currently operates over sixty iGaming platforms that are available in 14 jurisdictions around the world. More than three hundred people work for Aspire Global, and more than thirty different nationalities are represented within their workforce. That's representative of a company with a global outlook.
The Aspire Global Mission Statement
Aspire Global had a very specific mission when it formed more than fifteen years ago, and it's a mission-based on innovation within the marketplace and working with superior gaming technology. They wanted to become the most robust and comprehensive iGaming solutions provider in the marketplace, and you'll find plenty of casino industry insiders who believe that they've already succeeded in that aim. It uses the phrase "managed services" rather than "white label" to describe the casino products that it offers to its customers and says that it works within the "sports and casino vertical." The Aspire Global website is full of business-speak like this. It might be off-putting to the general public, but the general public isn't really the target market for the website. Instead, it's a marketing tool designed to help the company attract new clients.
In keeping with the Aspire Global mission statement, the company has developed a bespoke casino software platform called "AspireCore." Through AspireCore, Aspire Global is able to offer its partners games via the Pariplay platform, CRM software in multiple languages, full risk control and payments services, VIP management and full customer support. The intention is very much to become a "one-stop-shop" for any person or entity that wants to become a success in the online casino world, and the entire website makes them sound richly confident of being able to achieve this.
Latest AG Communications and Aspire Global News
: This week, AG Communications got some positive PR when Slot Gods reviewed Jaak Casino, a platform renowned for its impressive array of over 1,000 high-quality slot games from leading developers. This casino, operated by AG Communications Ltd and part of the Aspire Global group, offers a robust gaming experience focusing on slots, including popular Megaways and progressive jackpot games. In the view of the Slot Gods, the platform stands out with its extensive slot collection, featuring titles from top developers like NetEnt, Pragmatic Play, and Scientific Games. Players can enjoy classics like Gonzo's Quest and Raging Rhino, as well as a variety of Slingo games. Furthermore, the reviewers found that the site also regularly updates its library with new and exciting titles, ensuring a fresh gaming experience.
Despite its strong slot focus, Jaak Casino doesn't neglect other gaming options. It offers a selection of scratchcard and instant win games, along with a modest assortment of table games like Roulette, Blackjack, and Baccarat. While there's no live casino section, the site provides 'faux' live games for a simulated real casino experience. As the cherry on the casino cake, promotions and rewards are an integral part of the Jaak Casino experience. New players can anticipate attractive bonuses, and regular players receive ongoing promotions via email and SMS. However, it's important to note the 50x wagering requirements and the 24-hour validity period for free spins. As a final note, the platform's user-friendly interface ensures a seamless gaming experience across all devices without the need for downloads and Jaak Casino is also committed to responsible gaming, with licenses and regulations from both the Malta Gaming Authority and the UK Gambling Commission.
: In a recent comprehensive review by The Sun, the spotlight turned towards Betgrouse, a relatively lesser-known site under the expansive umbrella of AG Communications. Despite not being among the front-runners in the industry, Betgrouse is quietly stirring the waters and gaining attention for its noteworthy offerings to both new and seasoned members. Betgrouse's strategic position within the iGaming sphere is intriguing. As part of AG Communications, a group known for operating several other successful gaming sites, the betting site benefits from a pedigree of excellence and experience, although it doesn't bask in the same limelight as its more famed counterparts. This, however, has not deterred Betgrouse from developing a distinct presence and fostering a growing user base eager to explore its unique features.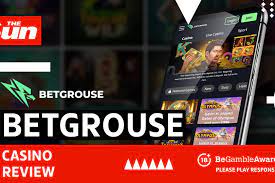 Delving into what makes Betgrouse a compelling choice, The Sun sheds light on the site's extensive gaming catalogue. Betgrouse presents an impressive array of options, from the thrill of live casino tables to the vibrant graphics of slot games, catering to a variety of tastes and preferences. This diversity ensures that both newcomers and regulars can find something to suit their gaming style, further cementing the site's appeal. Adding to the allure are the enticing bonuses and promotions that Betgrouse offers. These incentives are meticulously designed to enhance the gaming experience right from the start. New members are welcomed with open arms and lucrative deals that promise to extend their playtime and boost their chances of winning. Meanwhile, loyal patrons are not left wanting, thanks to regularly updated offers that acknowledge and reward their continued play.
: To set itself apart from the swathes of other casino review, comparison, and analysis platforms, which is easier said than done these days, Casino Professor puts a cheeky academic spin on its features and articles. This week, they asked the question "Is Jackie Jackpot legit?" before diving into a full-blown review of the casino. As it is operated by AG Communications, all players can rest assured that everything is legit and above board. So, with that assurance out of the way, the Casino Professor got stuck into the pros and cons of the site. It was a promising sign that there were more green ticks than red crosses. However, the two negatives may be dealbreakers for some.
According to the Casino Professor, the players who have previously signed up with any of the other AG Communications casinos won't be eligible for the welcome package. The second caveat is slightly less damning as it is just a relatively small matter of the customer service team not being available 24 / 7. On the plus side, if you are eligible for the welcome package, you won't have to fulfil any wagering requirements on the winnings which come off the back of your 50 free spins, plus there are over 1200 slots and other games to enjoy. If you want to get your winnings quickly, it is nice to note that Jackie Jackpot can facilitate PayPal and Instant Bank Transfers and that the average withdrawal time falls under 24 hours once your account is fully verified.
: Safe Betting Site is a trustworthy directory platform for online casino players who prioritise safety above all else. When the iGaming analyst Peter Addison published the ultimate list of the best new online casinos in 2023 on the 29th of September, several of the AG Communications casinos landed a spot on the ranked list. Casiplay was revered by Addison as the third-best site to make yourself at home at, mostly as a result of the impeccable design of the user interface. Even with the vast array of iGaming content available, it is impossible to feel lost or overwhelmed while you are finding your way around and searching for the perfect content at Casiplay. As written by Addison, it has the feel of a casino that has been around for infinitely longer; he gave most aspects of the site a generous 4.9 / 5-star rating, the only exceptions were the bonuses, security measures, and withdrawal speed, but with a minimum score of 4.7 / 5, you can't get much closer to perfect.
When reviewing the game library, Addison proclaimed that if you were to create a list of the top 50 online slot developers in 2023, it wouldn't be far off the list of contributors to the curation of games. To name a few, the hot-shot iGaming developers that make Casiplay such a vibrant place to play include Play N Go, Blueprint, Playtech, and NetEnt. Addison also noted that if you withdraw to an e-wallet, your cash could be with you in minutes.
: When reviewing the legendary Play N Go slot game Legacy of Dead and providing a few tips on the best way to enjoy the classic Egyptian-themed online slot game, talkSPORT also had a few suggestions on the best places to enjoy the title. Although, for full transparency, as most online casinos in the UK have the game stored away in their game libraries, which site you decide to spin it on is completely up to you – just make sure you choose one with a UKGC licence, generous enough bonuses and promotions, and a customer service department that won't leave you wanting to rip your hair out when you want the answer to a query! With that being said, in talkSPORT's book, the best platforms to immerse yourself in the relatively straightforward gameplay include Mr Q, Rainbow Riches Casino, and one of AG Communications' top casinos, Griffon Casino.

When you sign up with Griffon Casino, you can unlock 200 free spins on an eligible slot game, as long as you deposit a minimum of £20 with each of your first three deposits. Just be sure to use your free spins as soon as possible, as they will expire after 24 hours of being issued. If or when you get bored of Legacy of Dead, you always have the option of exploring the 1500+ other games contained in the Griffon Casino game library. Another benefit of joining this site is the variety of banking partners you can choose to bank with, and the impressive selection of progressive jackpot slots.
: On the 7th of September, the site UK Casino reviewed one of AG Communications' better-known casinos, Casiplay, and welcomed their readers to give it a whirl after affixing a 4.3 / 5-star review to the online casino. UK Casino kept the pros and cons list short and sweet; on the upside, there are tonnes of payment options to choose from when it is time to top up your account balance or withdraw your winnings. The reviewers also found the user interface to be more than mobile-friendly. On the downside, there is limited access to the customer support team, which isn't uncommon with AG Communications casinos, which is fairly ironic, given the name of the casino brand operator!
Before getting into the full review, the reviewers got the important information out of the way by clarifying that the Casiplay sister sites are all licenced by the UK Gambling Commission and the Malta Gambling Authority, so players can rest assured that everything is fair and above-board, regardless of what the user reviews will lead you to believe! When you are ready to play, you can take full advantage of the four-part welcome offer, which can leave you up to £129 in bonus cash and 106 free spins richer. The first deposit bonus is the most generous; all eligible newbies can use it to claim up to £79 via a 50% deposit bonus match, and 36 free spins on the ever-popular slot game Big Bass Bonanza by Pragmatic Play; your remaining free spins will be played on Starburst, Book of Dead and Gold King.
: The website UK Casino is a trusted source of information for online casino frequenters who are looking for all the facts before registering with a new site. This week, UK Casino turned its attention to one of the most popular AG Communications casinos, Plaza Royal Casino. The 3.9 / 5-star review clearly illustrates that the casino experts found plenty of room for improvement, but their overall take on the site is not too discouraging. The two main pros of becoming a member are the frequent casino promotions and the mobile-friendly design; the only 'con' on the list was the lack of bingo games. If you are joining the casino for slot games, live game shows and automated table games, the lack of bingo rooms is hardly something you can hold against the site – always use your own preferences and discretion when you are looking for the best place to play.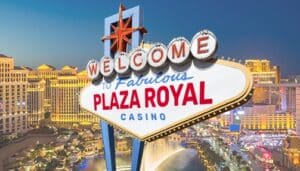 UK Casino revealed that the site initially launched in 2020 and the casino doesn't have a record of licence violations. However, there is the small caveat that AG Communications was fined in November 2022 for a licence breach. During a routine investigation, the UK Gambling Commission found that the operator failed to implement suitable and satisfactory anti-money laundering measures. As most gambling operators with a UKGC licence have one of those under their belt by now, it isn't all too much of an issue, and it certainly shouldn't lead you to believe that Royal Plaza isn't a reputable and trustworthy site where you will always be treated fairly.
: This week, Casino Alpha turned its attention to Luckster Casino to review the platform and share a few of the key details of the bonuses and promotions available to new and regular players. With a 4.2 / 5 overall rating, it is safe to assume that Casino Alpha was almost overwhelmingly approving of what they found when they looked under Luckster's hood. The only room for improvement was within the bonus offerings and the banking experience, as these two facets received 3.5 and 3.9 / 5 ratings. Meanwhile, the sides of the casino that garnered the most positive ratings were the usability and responsible gaming departments.
The ability to choose from over 1000 online slot games featured at the top of the pros list, just above the range of over 180 live games, and how helpful the live chat team is when presented with a query. There was only one con on the list, and that was the limited monthly withdrawal amount; regardless of a player's status at Luckster Casino, they won't be able to withdraw more than £7k a month. In the review, players were also warned that they must complete the Know Your Customer (KYC) process to deposit cash or place a wager. This may take a few minutes of your time and leave you scrambling for the appropriate paperwork, such as utility bills, your driver's licence, or your passport; however, it just goes to show how serious this AG Communications casino is about preventing money laundering and under-age gamblers accessing their platform.
: This week, Casino Analyser turned its analytical mind to one of AG Communications' most popular online casinos, Kaiser Slots. After looking in every nook and cranny of the site, Casino Analyser gave the online casino a 3.6 / 5-star review, which isn't overly damning, but it isn't overwhelmingly positive either. The aspects of the site that garnered the most praise included usability, customer support, and its stance on responsible gambling; each of these sides of the site received a minimum of 4 stars. On the flip side, Casino Analyser was less than enamoured when it came to the banking processes and the bonuses available to regular players; the site is also altogether void of a VIP scheme.

In the eyes of the reviewers, the game library significantly let the side down as there are only 800 games to choose from, and none of those titles allows players to enjoy live dealer table games. If Kaiser Slots were to bolster its curation of games with more variety, extend the operational hours of the live chat team to facilitate 24 / 7 support and provide a phone support option, the casino could easily improve its review score on Casino Analyser. But as things currently stand, the reputation of the casino is riding on the back of the content deals with famous software providers, the selection of Megaways online slot games, the detailed FAQ section, the training they provide to their customer support team, who can provide customer care to members of the site in a variety of languages.
This week, talkSPORT did a deep dive into one of AG Communications' popular platforms, Luckster. For anyone curious about the name of the sportsbook and casino, talkSPORT let the cat out of the bag by informing their readers that the name was largely inspired by the luck of the Irish. The Irish theme may be subtle throughout, but it can be noted in the nuanced colour palette of the user interface, which modernises the Irish aesthetic, which has been integral to the online casino landscape ever since Barcrest brought the Rainbow Riches franchise onto the market.
When covering the pros and cons, the highlights of Luckster included the welcome package which pairs a deposit bonus match with free bonus spins, the library that currently holds over 1,300 games, including many progressive jackpot titles, and the 100 live dealer games from Evolution Gaming. Furthermore, fast payments can be processed by many of the banking partners in the almost endless list of banking partners, and AG Communications always demonstrate their commitment towards responsible gambling; on Luckster, there are tonnes of safer gambling tools to choose from. On the downside, the customer service department isn't available 24 / 7, it can be a little hard to find the titles you are looking for as there is no search function. As a final blow to the almost flawless casino, there is no publicly available information about the VIP programme, and even with the advertised promotions, Luckster played it a little smoke and mirrors when it came to providing details of them.
: Bzeebet is making light work out of outshining its sister sites recently. It may be one of the newest additions to the AG Communications portfolio of platforms, but it is receiving all the right attention for its finely tuned balance between operating as a sportsbook and an online casino. This week, Casino Hawks dubbed the site as one that can keep you busy with bets and one that is equipped with a slick user interface that makes it easy to jump from the betting markets to the live dealer games to the top online slot games. Overall, Bzeebet received a 75 / 100 rating from Casino Hawks; it scored highest in terms of customer service, usability and fairness of the terms and conditions. As it isn't one of the most popular sites available to UK players, the overall score took a direct hit. Although, it is expected for fresher platforms to be less frequented than the ones that have been welcoming members for years or decades.
Another mark against Bzeebet is that the customer service team isn't available via live chat 24 / 7, but at least there are 2,000 games to explore and plenty of tournaments and other promotions to keep membership to the platform interesting. The casino experts at Casino Hawks noted that the most popular slot games included classic content, such as Cops and Robbers, Twin Spin, and Mega Fortune, along with fresher games, including Fairytale Legends: Hansel and Gretel. Whereas the top content partners included BetSoft, Blueprint Gaming and Hacksaw Gaming.
: One of the AG Communications casinos, Magic Red, was named as one of the best online casinos for Baccarat games on June 14th when talkSPORT published the ultimate buyer's guide to the online iteration of the classic card game. Even though it sounds like one of the more exotic card games, aside from a few minor differences, it is essentially just another take on Blackjack, which fans who are on the hunt for the best site to enjoy the game on will already be all too aware of. With the live versions of the games, a live dealer controls the deck; with automatic games, a player's fate is left down to a random number generator, similar to those which determine the winning spins on online slot games.
Magic Red was listed as the second bet site for live baccarat games, situated between Duelz Casino, which came out on top and Mr Q, which took the still very respectable third spot on the list. Magic Red won the favour of the reviewers by offering all its members lightning-fast withdrawals when withdrawing funds to an e-wallet and the versatility of the live baccarat game library. As the cherry on the casino cake, all of the instant win and live dealer games are tested by the highly reputable company iTech Labs. Bonus-wise, baccarat players will benefit from the 10% cashback promotion, which rewards players every weekend, and, of course, there is a sign-up offer, which consists of a 100% deposit match bonus; worth up to £25.
: On the 2nd of June, iGaming Business announced that AG Communications is set to power a brand-new online casino in partnership with Metropolitan Gaming. Details of the new casino are scant, but it has been revealed that, under the contractual agreement, Aspire Global has been kind enough to power the new casino with its full suite of iGaming solutions on the Metropolitan land-based network. All bases have been covered in the exclusive deal, including casino aggregation, managed services, and player account management. Metropolitan is keen to utilise AG Communications' bespoke tools to monitor relationships with players. It would seem what sealed the deal was the access to the Pariplay-powered casino aggregation solution, which will deploy swathes of high-quality iGaming content.
Metropolitan may not be one of the biggest names in iGaming, but when it comes to brick-and-mortar operations, the gambling firm is infinitely better established, especially with its most successful venue, The Empire Casino, which is situated in the heart of Leicester Square in London. The chief exec for Metropolitan, Michael Silberling, saw the deal with Aspire Global and the launch of an online product as a key milestone for the company, to which he was overtly gratified for the support of Aspire. In a press release, he iterated that Metropolitan has every faith in Aspire and believes that their joint platform will offer a fun, engaging and enjoyable experience to their players. Whereas a spokesperson for Aspire congratulated their new partner company on their smart move of diversifying their offerings.
: On the 22nd of May, talkSPORT gave their readers the lowdown on one of AG Communications' most popular platforms, Magic Red. After being established in 2014, Magic Red hasn't failed to garner hype and a loyal customer base who appreciate the stripped-back user interface, which allows them to browse hundreds of casino game titles. Even though the 100% deposit match bonus for new players only stretches up to £25, the welcome package was listed as one of the pros of the site; it must have been the 25 spins which sweetened the deal for the talkSPORT reviewers. Other factors which facilitated the glowing review included the range of live casino games, including The Palm Beach Casino, Authentic Roulette Live: China Town, and Double Ball Roulette. As the cherry on the casino experience cake, Magic Red doesn't leave its members short on options when choosing the best banking method.
On the flip side, room for improvement was found in the customer service department; the customer care team is not available 24 / 7, and there is a fair number of country restrictions. The review ended with the casino experts answering the hypothesised question, would we play at Magic Red; the reviewers made no bones about declaring they would be happy to add the casino to their list of safe and reliable casinos that are fun to play at. They were most taken with the live dealer games, but they did ensure they gave readers fair warnings on the higher-than-usual wagering requirements.
: Unlike real families, casino brand operators can get away with playing favourites with members of their sister site family. This has been proven by the recently added ranked list on the AG Communications website, which revealed a definitive list of the top 10 Aspire Global casinos for players to frequent in 2023. Vegasland may not be one of the most popular AG Communications sister sites; nevertheless, it took the top spot on the list, which covered a handful of the most highly revered platforms. The placement of Vegasland on the curated list becomes even more confusing when you compare the welcome package to what is on the metaphorical table at some of its sister casinos. Currently, new members will receive a 50% deposit bonus match across their first deposits, worth up to £50, in addition to 20 free spins on Starburst by NetEnt.

In contrast, Atlantic Spins, which came second on the list, extends over three times the generosity to new customers by boosting all first deposits by 150%, up to £150, and there are 100 free games on Book of Dead to boot. Furthermore, Vegasland only offers slots and other casino games from 39 iGaming developers, whereas Atlantis Spins has an infinitely wider game library, with almost 60 providers sharing their wares with the platform, including Eyecon, Play N Go, and Pragmatic Play. However, it does lose a few points due to the slightly confusing format of the user interface, which requires a fair amount of scrolling before you find a title you want to wager on and spin.
Full list of AG Communications Sites
Own-Brand AG Communications Casinos
There are only two online casinos currently owned and operated by AG Communications Limited directly, which are Jambo Casino (jambocasino.com) and Neptune Play (neptuneplay.com).
White-Label AG Communications Casinos
These AG Communications sites are casinos run on the AG Communications platform by third parties.