Betable Limited Casinos
Betable Limited operates 7 online casinos. The Betable sites are namely Prospect Hall, Magical Wins, Play Magical, Riches of the Nile, Cosmic Spins, Dice City Spins and Slots Rush.
Betable Limited is based at Aston House, Cornwall Avenue, London, N3 1LF.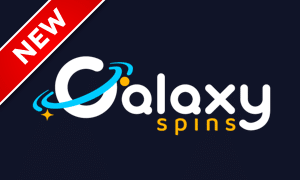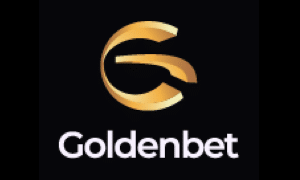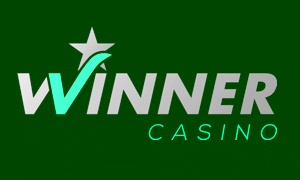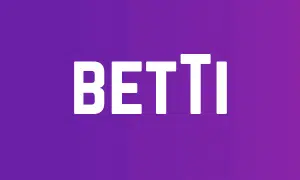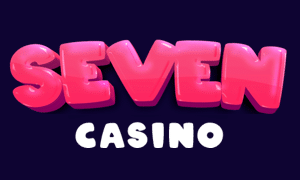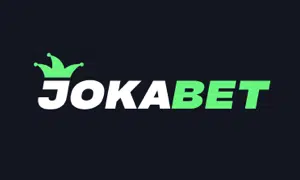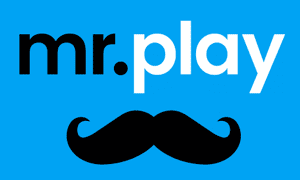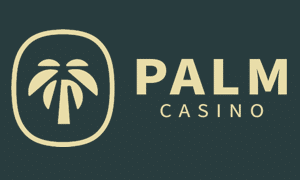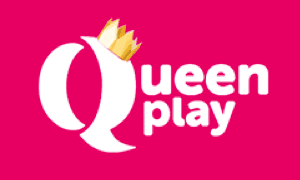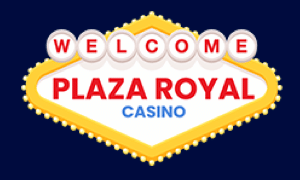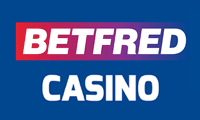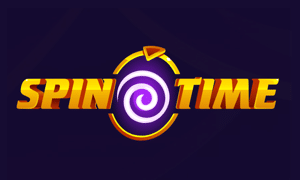 Top Betable Casinos 2023
Prospect Hall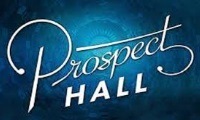 Prospect Hall would make a good name for an English stately home, and "English stately home" would make a good theme for Prospect Hall casino. Betable Limited must not have agreed with that idea when they were putting this casino together, though, because aside from the theme, it has nothing in the way of a theme at all. Prospect Hall is Betable's flagship casino site and has been ever since the surprising closure of Betable Casino itself. It has the most generous of the welcome offers in the range and also has the most intelligently-designed side menu, which divides the slots and games up into a number of categories and provides options for live casino and dealer games. If live dealer games are important to you, you should bear in mind that Prospect Hall is the only casino site in the Betable Limited family that offers them. All the other sites focus almost exclusively on online slots, with the occasional table game included to break up the monotony. The promotional text of Prospect Hall Casino tells us that this is a site that was designed with players in mind, and the intention is to provide a "timeless" casino experience. That means this probably isn't a place to come if you're looking for modern, arcade-like casino games with 3D graphics and elaborate bonus features, but if you feel more at home with slots classics, roulette wheels and dependable card games, you might not mind spending a little time in Prospect Hall.
Magical Wins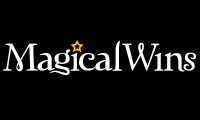 Magical Wins is one of two Betable Limited online casino sites that use virtually identical themes. That's not the only thing that's identical about them, but we'll come to that in a moment. Magical Wins doesn't look like an especially magical site – it's a plain blue site with very little in the way of graphical flair and the same basic template we've already seen used at Prospect Hall – but there's a little character and charisma to be found in the "about" section of the casino. Whoever wrote the casino's description really went to town with it, promising all players they're in for "enchanting" and "mesmerising" slots that will have sceptics believing in the supernatural by the time they're done. Even the customer service team is described as "bewitching," which isn't an attribute we often look for in casino customer service advisors. The promotional speel just about manages to give Magical Wins a hint of character, but not so much that you'd say it's anything above the norm. The site's overall appeal is hurt significantly by the presence of a"Best of 2020″ selection of online slots right in the middle of the homepage that rather suggests Magical Wins hasn't seen any updates in well over a year. Magical Wins feels old and forgotten, and we regret to say that "old and forgotten" is a feeling we get a lot when we're looking at Betable Limited's casino range. The entire family of casinos could do with extensive modernisation work.
Play Magical
Play Magical is the second of the two magic-themed online casinos in the Betable Limited range, and there's absolutely no difference between Play Magical and Magical Wins other than the logo in the top-right corner of the homepage. We might be exaggerating a little with that statement because Play Magical has categories like "magical picks" for its online slots collection, but if you ignore the sub-headings, you're dealing with the same set of games that you saw at the previous casino. Perhaps that's the magic trick that both of these casinos are referring to in their titles – they've been cloned. We tip our hats once again to whoever wrote the descriptive text in the "about" section of Play Magical because they've done a lot with very little in terms of theming. Having said that, some of the text is repeated. We're again told that this is a "supernatural casino," where each win comes at the whim of a magical wizard. On top of that, players are promised a "magical boost" to their gameplay, which is the kind of statement that trading standards might take an interest in. In all seriousness, this is another fairly plain casino from Betable Limited. There's no reason to recommend Play Magical over Magical Wins or vice versa – you're likely to have the same fairly average online casino experience at both sites.
Cosmic Spins
Cosmic Spins is the most visibly different of the Betable Limited casinos we've looked at so far, and that's down to one very simple reason – the background is purple rather than blue. Other than that, everything is the same, and we mean that right down to the collection of 300-or-so online slots that you'll find in the gaming section. Three hundred is a low number by the standard of the top-tier online casinos of the 2020s, but we suspect that even Betable Limited themselves would concede that the casinos they operate don't belong to the top-tier. There's nothing wrong with the slots you'll find at this site other than the fact that they're old, and we know they're old because that same old "Best of 2020" collection is right in the middle of the landing screen when we first arrive at Cosmic Spins. We get the impression that none of the Betable Limited casinos has seen much in the way of innovation or attention from their parent company for some time. That, coupled with the fact that the flagship casino and a couple of other casinos in the range have closed down in recent years, makes us wonder how much longer any of the Betable Limited casinos will remain open. In the here and now, though, Cosmic Spins plants both feel firmly in the "solid but unspectacular" category of online casino sites.
Dice City Casino
We have a feeling that if we visited Dice City Casino at its peak, we'd find it to be an entertaining and exciting online casino site. The neon purple-and-blue futuristic cityscape in the background of the homepage is interesting, and the promotional text brings the casino to life. What we're promised with Dice City Casino is a "neon oasis" in a "digital wasteland" of shady and subpar casinos. It sounds great, but unfortunately, "subpar" is one of the first words that would come to mind if you were asked to describe this casino. To be brutally honest, we're not even certain that Betable Limited still treats it as a going concern. The space on the homepage banner where the welcome offer should be is blank, and clicking on the "promotions" tab reveals a short, sad message informing players that there are currently no promotions at Dice City Casino. That's a shame because we like the look of the "hidden gems" section on the homepage, which is positioned in the same place that the "best of 2020" collection is on so many other Betable Limited casino sites. We always appreciate a casino that tries to offer us something other than the same old slots we see everywhere else, and it seems that Dice City Casino once tried to do that. Unfortunately, such is the sense of decay around this casino site that we can't even recommend playing at it. It looks semi-shuttered, so we think it would be a risk.
Slots Rush
Slots Rush is the best-looking of the Betable Limited casino sites. The competition between the sites isn't stiff, but Slots Rush wins it outright. That's mostly down to the bright colours and the "speed-themed" graphics that help to give the casino some character. The cost of this is that the "about" section of the casino, which is so entertaining on so many of the other sites, is lacking here. We guess that the writer didn't find the idea of "speed" as easy to work with as they did with the other topics covered by the Betable Limited range. We have confidence in saying that Slots Rush is still an active casino website, which, if you've read this far, you'll know is something that we can't say about every casino on the Betable Limited range. The promotions section is up to date, and there's a scrolling banner running across the top of the page informing us of the Slots Rush safe gambling guarantees and unlockable bonuses. This is, in every way, a perfectly serviceable casino website. It's no better than that, but there's nothing wrong with a casino site that's perfectly serviceable. Slots Rush is highly unlikely to become your new favourite casino site, but you might be able to find some entertainment here for a short while so long as you're not looking for anything more than the usual big-name online slots.
Riches of the Nile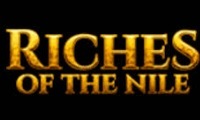 The ancient Egyptian theme is popular among online slots players. That's why there are several popular online casinos that use the theme and feature as many Egyptian-themed games as possible. It's a smart choice by Betable Limited to provide an online casino that uses the theme, but the problem that Riches of the Nile has is that almost every other casino in this category does it better. We appreciate the beautiful shot of the pyramids in the background and the mysterious hieroglyphics on either side of it, but that's as far as the theme goes. Because of that, the whole site feels a little dated. We have concerns elsewhere with the site, too, because, like Dice City Casino, the welcome offer information is missing, and the casino isn't currently offering any promotions. If you're a particularly big fan of the Egyptian theme, you might enjoy visiting Riches of the Nile and checking out the dedicated "ancient riches" section, which is packed full of slots inspired by Egypt, but we still find ourselves wondering whether the site is "active" in the minds of the people who own it. As an example of what we mean, the "about" section of the site promises us a casino site rich with promotions, bonuses and special offers, but the site itself offers none. It seems like the golden age of Riches of the Nile ended long ago, much like the golden age of Egypt itself.
About Betable Limited
Betable Limited History
Betable Limited was founded in London, England, in 2008. We know this because Betable Limited is one of only a handful of casino network companies to have its own Wikipedia listing. The fact that Betable Limited is listed on Wikipedia is a reminder that while the company might not be as big a deal within the online casino sector as it used to be, it's still a sizable firm with a significant history. Christopher Griffin, the company's founder, remains in charge of Betable as its CEO today, almost fifteen years after he opened the business. However, the Betable Limited of today bears almost no resemblance to the Betable Limited of 2008.
The original Betable Limited wasn't a casino network company. It was a casino site, but not a casino site of the kind that exists on the company's network of casino sites today. It was a gambling site that had elements of a social media network and was built around the idea of creating bets and allowing other members of Betable to place wagers on them. "Build your own bet" is a feature of several large betting sites – the Sky range especially – today, but back in 2008, it was an original concept, and it won Betable a lot of attention. Through this attention, the company attracted investors and was able to expand. Atomico Ventures was among the biggest of these investors, sinking over £2m into the firm in 2010. That money was the trigger for Griffin to re-imagine Betable Limited in 2012, changing it from a custom betting site to a more traditional gambling platform with white-label elements.
The USP of the software that Betable Limited sells to other companies is that it allows games and platforms that wouldn't normally be associated with gambling to be turned into real-money gambling games and applications. A perfect example of this is Battle Keno, which is a game by 30AK Gaming based on the classic "Battleships" board game. By incorporating Betable's software, Battle Keno is able to financially reward players based on their success in the game or penalise them for losing games or ships. The game has niche appeal, but it's popular with a small-but-dedicated group of players and, as such, remains profitable for the company. Following on from that success, Betable Limited launched Prospect Hall online casino in February 2015. That was the first traditional online slots and casino website to appear on the Betable Limited network and set the tone for the numerous other casinos that have appeared on the network in the years since.
April Fools
Back in 2013, Betable Limited was involved in a high-profile April Fool's Day joke on the popular technology news website Tech Crunch. The posts spoof articles on April Fool's Day every year, and that year it decided to publish a hoax article claiming that it would soon host a "social betting game" aimed at venture capitalists. The article came with fake quotes from investors, explaining that gambling large sums of money through the game was a convenient way of bypassing regulations about investments and money laundering.
The connection between the article and Betable Limited came by way of a fake game contained within the article. It was an online slots game with Tech Crunch branding, but it was powered by Betable Limited's software platform. Betable wasn't namechecked anywhere else in the article, but the fact that the company was chosen to participate tells us two things. The first is that Betable has a sense of humour, which isn't something we can often say about casino network companies. The second is that Betable's standing in the industry in 2013 was such that when Tech Crunch decided to go ahead with the spoof article, Betable was the casino company they got in touch with. It's only a small thing, but it shows us that Betable is a well-known name within the tech industry.
The Betable Limited Vision
Betable Limited maintains a customer-facing website. The website contains only a few pages and doesn't provide as much in the way of detail as you might expect a casino network company's homepage to provide, but it gives us a feel for how Betable sees itself and its place in the industry. It also detail's Betable's vision, which is to make gambling more open, safe, and entertaining for everybody. According to the promotional text in the "about us" section of the site, the Betable Limited platform will one day become "the rails" upon which all real-money gambling apps and games will travel. The page becomes a little more abstract (some would say "pretentious") after that point, describing customers as "the north star" and offering quotes from figures as diverse and varied as Harry S. Truman and Tupac Shakur. The customer being "the north star" is listed as one of the company's values, along with similarly intangible concepts like "first-class rail pass" and "get it done." Twelve senior members of staff are identified by name and photograph in this part of the website, but it's unclear whether they represent the sum total of the workforce. Betable Limited is currently hiring, so if you want to get your own picture featured on this page, you're welcome to try. While the company might be based in London, the UK offices listed on the Betable Limited website are in Manchester. A further two offices are listed – one in Edmonton, Canada and one in San Francisco, USA.
Betable Limited's Platform
Describing the software platform they've created in their own words, Betable Limited say that their product is a "real-money gaming ecosystem." According to them, it's the only "frictionless, full-stack platform" for entering the gambling and casino market and creating, consuming, and distributing casino entertainment. We're sure that several casino network companies would disagree with that assessment, but Betable is allowed to blow its own horn if it wants to.
The Betable "ecosystem" consists of three segments. Part one is the engine, which handles regulatory compliance and game creation. In terms of regulatory compliance, Betable Limited holds licences with the UK Gambling Commission and the Alderney Gambling Control Commission and can provide its customers with coverage from both. The second part is called "reach" and handles player relationship management and content distribution. Part three is the most important part when it comes to making money from iGaming, and it's called "wallet." The wallet aspect of the Betable Limited system deals with content discovery, payment processing and universal identity. The product descriptions posted on the Betable Limited website are written almost entirely in business-speak, which makes the information a little inaccessible to laypeople, but the glowing customer testimonials on the product page are evidence that the systems work as described.
What are players saying about Betable Limited casinos?
These reviews were all written by real customers who've played at Betable Limited casinos and wanted to share their experiences with others. We've edited the comments for brevity and clarity. There aren't many recent reviews of Betable Limited casinos, so if you've played at one recently please consider writing a review and sharing your opinion.
16-Mar-2022 Prospect Hall review by Peter:
I'm so happy playing at Prospect Hall Casino because they process my withdrawals instantly. – source: Trustpilot
21-Dec-2021 Prospect Hall review by Bayley:
They say they process withdrawals in up to 48 hours. Well, I've verified my ID with them and there's nothing in my bank after five days of waiting. I think I'm going to have to claim via IBAS. Maybe the company is going bust? – source: Trustpilot
26-Aug-2021 Cosmic Spins review by "LordCod100":
This is a well-engineered site with a good range of games, but the process for validating documents is a shambles. They've either lost or deleted a lot of my personal documents which is a big data compliance problem. – source: AskGamblers
17-May-2020: Prospect Hall by Clarke:
I have played here a lot their slots are among the best in town. Promotions are always great and the staff was very cooperative. Winning is easy with them. – source: AskGamblers
11-May-2020: Slots Rush by Ramos:
Gaming here was not enjoyable. that's it, their bonus system sucks and payouts took more than four days. Live chat was not responsive here. – source: AskGamblers
29-Oct-2019: Slots Rush by Eden:
The experience was good and I also managed to win a lot here. The welcome bonus was excellent and the slots selection was also good. The signup process was easy and fast. – source: AskGamblers
08-Oct-2019: Slots Rush by Pike:
A pretty nice welcome offer which I have not seen a lot. Although they got limited software providers only 2 which they should improve. – source: AskGamblers
30-Sep-2019: Slots Rush by James:
The design of their site was attractive and unique, navigation was easy too. The bonus system was favourable and customer service was top notch. – source: AskGamblers
30-Sep-2019: Slots Rush by Tom:
Best bonus offer and fast withdrawals, support service was quick and live chat was available 24/7. Games satisfied me and I also won a lot. – source: AskGamblers
09-Feb-2019: Temple Slots by Colin:
I liked this casino a lot, intent slots were the best. Free spins were frequent and bonuses were available on every deposit. – source: AskGamblers
Full List of Betable Sites
Active Betable Casinos
These Betable sites are owned and operated by Betable Limited directly.
Dice City (dicecitycasino.com)
Prospect Hall (prospecthallcasino.com)
Riches of the Nile (richesofthenilecasino.com)
White-Label Betable Casinos
These Betable sites exist on the Betable Limited platform but are operated either by or with the assistance of third parties.
Cosmic Spins (cosmicspins.com)
Magical Wins (magicalwins.com)
Play Magical (playmagical.com)
Slots Rush (slotsrush.com)
Inactive Betable Limited Casinos
The following casinos used to exist on the Betable Limited platform but are no longer active. We list them here for posterity.