Condor Malta Limited Casinos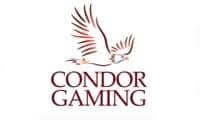 Condor Malta Limited is a casino network company with six active sites. The Condor Malta Ltd casinos are 24Bettle, B-Bets, Big 5 Casino, Casino Sieger, Rembrandt Casino and Lucky Bull. 
Condor Malta Ltd operates from 13, Paolo Court, Giuseppe Cali Street, Ta' Xbiex TBX 1423, Malta.
THE CONDOR MALTA LIMITED CASINOS ARE NOT AVAILABLE TO PLAYERS IN THE UK. TRY ONE OF THE ALTERNATIVE CASINOS LISTED BELOW.
Condor Malta Casinos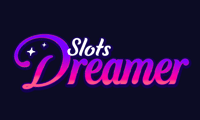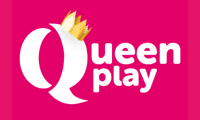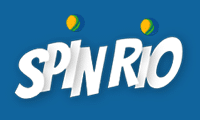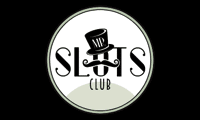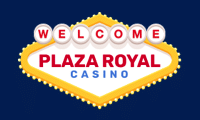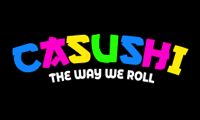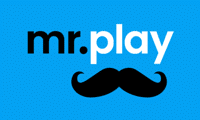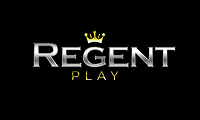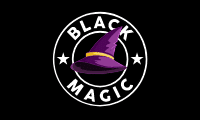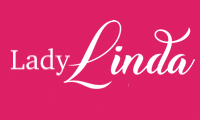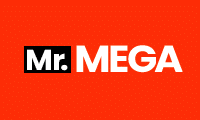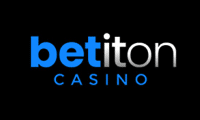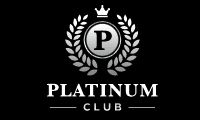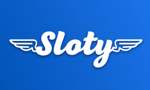 All Condor Malta Ltd Casinos 2022
Condor Malta Limited has recently decided to cease offering its websites to players in the UK. All of the Condor Malta Ltd casinos are still covered by a UK Gambling Commission licence, but anybody who attempts to access the sites from a UK IP address will find that their access is blocked. That gives us cause to believe that the company will soon surrender its UK licence. With that in mind, we don't recommend that our readers attempt to play at any of the casinos listed below. We present them for information purposes only.
24Bettle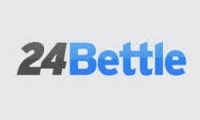 This is one of the more recent additions to the Condor Malta Limited family and the first of their casino websites to focus on sports betting. It still has traditional casino and slots games, but sports get the bulk of the company's attention on the site. 24Bettle promises not only to offer players the best games in every category but also to give players a say in how they want to play those games and the kind of rewards they'd like to receive for doing so. It seems that the site is big on interaction with its members, which can't be a bad thing.
B Bets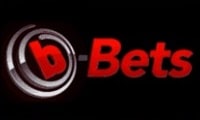 Condor's trademark confidence is on full display when it talks about B Bets. They describe it as "a masterpiece" of a casino website. Rather than using any pre-made templates from anywhere else, they coded B Bets from scratch and ended up with a casino site that doesn't look anything like any other you might have come across in the past. Not only that, but it promises a "live auctions system" along with all of its casino games. That sounds potentially exciting, but sadly the site is blocked in the UK, so we're not allowed to find out.
Big 5 Casino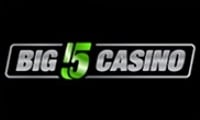 If you've been playing online slots for a while, you can't have helped but notice how popular the safari theme is among providers and players alike. Condor Malta Limited ties itself into that trend with the Big 5 Casino, which is themed around the traditional African safari "big five" exotic animals. For those who aren't in the know about such things, that's the elephant, lion, leopard, rhino, and buffalo. You'd expect to find every popular safari-themed slot in the world available at this site after reading that description, and you will – but that doesn't mean you won't also find the best slots from elsewhere, too.
Casino Sieger
As all of you language experts out there will already know, "sieger" is a German word. When you translate it into English, it means "winner." That makes this "Casino Winner," which is a fine name for any website of its kind. We in the UK associate Germany with efficiency, and this is an efficient website. It doesn't have the dramatic theme or good looks of some of the other Condor companies, but it's not supposed to. This site is almost clinically sharp and carries a sense of prestige. It's a casino that wants to be taken seriously, and it has serious rewards available for players who feel the same way.
Rembrandt Casino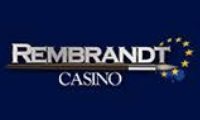 Having tested our knowledge of language with Casino Sieger, Condor now tests our knowledge of art with the Rembrandt Casino. Rembrandt is the best-known painter and artist from the Dutch Golden Age. He's considered to have been a master of the Baroque style. That should be enough to tell you that Condor thinks of Rembrandt Casino as its luxury brand. The colour scheme is rich, the prizes on offer are opulent, and the presentation is very high-brow – especially after the site's extensive 2021 reboot. This might be as close as you get to the feeling of being in a high-class European casino without having to put your best clothes on and part with a fortune to gain entry.
Lucky Bull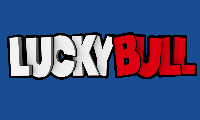 Lucky Bull is the most recent addition to the Condor Malta Ltd family, having been launched in 2021. It's also the only site in the range never to have been covered by a UK Gambling Commission licence, so it might be the case that Condor Malta Limited was considering abandoning the UK last year. Lucky Bull is a fun, modern casino with a cartoonish approach to graphics and more than a few quirks, so it's a shame that players in the UK aren't currently able to sample its charms. We don't know why Condor Malta withdrew from the UK because the company has never commented on the withdrawal, but at this stage, we have no idea whether they ever plan on coming back. Unless they do, Lucky Bull, its bonuses and its features will remain an enigma to UK-based players.
About Condor Malta Ltd
There's a contradiction in the name of the casino network company known as Condor Malta Limited. They take their name from Condor, Bulgaria, where the company was founded and where its head office is still based. The business was founded there in 2012 but was later registered in Malta after gaining a license from the Malta Gaming Authority. It's continued to grow since then, and now also holds a remote gambling license granted by the UK Gambling Commission.
While it's true to say that many casino network companies keep a low profile, Condor Malta Limited isn't one of them. It operates a website, and most of its senior figures can be found on LinkedIn, as can the company itself. From the information available there we can discern that it currently has around two hundred employees. There are currently six Condor Malta Limited casinos online – 24Bettle, B Bets, Big 5 Casino, Casino Sieger, and Rembrandt Casino. Lucky Bull is the newest name on the Condor Malta scene, having gone live in late 2021 and seemingly marked a new era for the network company as it was never covered by Condor Malta's UKGC licence.
Talking About A Revolution
Condor's attractive, professional-looking website gives a positive impression on the brand and also shares a few of the company's values with its audience. The phrase "hard-working" turns up a lot, as does "dynamic." One word you definitely won't see is "modesty." If you want to get a feel for Condor's current level of ambition, they state that they have plans to completely revolutionize the iGaming industry. That's a very bold claim to make, and we're interested to see how they plan to back it up in the years to come. The company's confidence is writ large on every page of the site. Click on the "our brands" tab, and you'll see the headline "why our brands are the best."
With the impending launch of a new casino brand, this is obviously a time of growth for Condor. They're hiring in just about every department within the company as we look to the start of 2022, with vacancies for affiliate managers, content writers, CRM executives, games administrators, site coordinators, and a new head of customer support.
While the brash confidence of the company might be off-putting to some, it seems that Condor can back it up. Upon looking at customer feedback, Condor scores very highly across the board for both the quality and availability of its customer support. Between that and the fact that the network has licenses from authorities in both the UK and Malta, it seems that this is a network that players can have confidence in when using their platforms.
The availability of live casino games on Condor casino websites got a shot in the arm in March 2021 when the company signed a new agreement with Evolution Live Casino, bringing Evolution's massively-popular range to Condor customers for the first time. They even sponsored the first-ever FIFA tournament to be held in Malta! If you haven't heard this company's name before, they seem intent on changing that fact by the end of 2022. However, all of this bluster is at odds with the company's sudden withdrawal from the UK market. We have no idea what prompted that decision – and it's more than likely that we never will – but without access to the lucrative UK market, it's hard to see how Condor can back up any of its revolutionary claims or ideas. Perhaps they'll be back one day. We liked their casino sites, so we'd love to see them again.
What are players saying about Condor Malta Limited casinos?
Here are our condensed / readers digest summaries of recent player reviews of Condor Malta Limited casinos. Please note that these reviews are no longer updated because the Condor Malta Ltd casinos are no longer available to UK-based players.
01-Dec-2021: Big5Casino by Jason:
Good game variety, old school vibe, secure registration, mobile friendly, MGA Casino, which is typically fair, and tax cost for Finnish players. When the performance begins, the withdrawal process begins. It's really slow and tough. And even when it appears like progress is being made, nothing happens. – source: AskGamblers
10-Oct-2021: Big5Casino by Salibi:
They provide a good variety of games and accept a range of payment methods. They provide sports betting as well as a live casino. I made a simple deposit with trustly and validated my account when I joined using my trusty IDIN. – source: AskGamblers
12-Aug-2021: b-Bets Casino by Melissa:
Very attentive live chat and fast withdrawals on my first few wins. Virtual sports games are entertaining; my favourite was "Instant Greyhounds." A fun element is the so-called auction, in which you may win various items like free spins or extra money. – source: AskGamblers
30-Jun-2021: Rembrandt Casino by Rachel:
All of my favourite games are available in the casino. There are also a variety of deposit choices available. The site operates well and quickly, and you can simply switch between games. The KYC procedure is time-consuming. There will always be a reason to ask for extra documentation. – source: AskGamblers
27-Apr-2021: b-Bets Casino by Ali:
The games and bonuses are enjoyable and unique. The website works well, and there are no technical issues to report. There aren't many positives to mention because there are so many negatives about this casino. Withdrawal and verification take time, It will take weeks, if not months. – source: AskGamblers
26-Feb-2021: 24Bettle Casino by Erica:
Great casino, wide number of games, amazing bonuses – daily bonuses ranging from 36 to 60 percent, nice withdraw – after pending time, they send money, no fraud. Only 8 stars – 2 stars fewer since they have a long waiting time – source: AskGamblers
13-Nov-2020: 24Bettle Casino by Jaden:
Design is excellent. If you enjoy earning bonuses, some of them are quite good. Selection for betting reasons is typical. It's difficult for me to discover anything else that's nice or even mediocre about this casino. Customer service is terrible, and withdrawals are incredibly slow. – source: AskGamblers
12-Sep-2020: Casino Sieger by Dre:
Casino Sieger is a good casino with a wide range of top providers. The support crew is really nice and helpful, and you also get loyalty bonus money and free spins on a regular basis. It's a pity they don't honour their deadlines; I've been waiting for 72 hours. – source: AskGamblers
20-Jul-2020: Casino Sieger by Vanessa:
Payment slowness and stalling They have not met their own pro-missed pay-out deadlines. Typically, pay-outs take around 2 weeks longer than promised. Support is unhelpful and will offer you basic copy-and-paste responses. – source: AskGamblers
27-Dec-2019: Rembrandt Casino by Oscar:
I sent my documentation for account verification a few days ago. Today, I received an email stating that they had not received any emails. Because I received an email with a ticket number after sending the email with the papers. It's unusual since I want to withdraw money and I'm still waiting. – source: AskGamblers
Full list of Condor Malta Casinos 2022
The following casino sites are currently available on the Condor Malta Ltd casino network, but cannot be accessed from the UK.
24Bettle (24bettle.com)
B Bets (b-bets.com)
Big 5 Casino (big5casino.com)
Casino Sieger (casinosieger.com)
Rembrandt Casino (rembrandtcasino.com)
Lucky Bull (luckybull.com)