Digimedia Ltd Casinos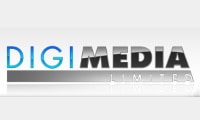 Digimedia Group is a casino network company with ten active sites. The Digimedia Ltd casinos are 7 Sultans Casino, All Slots Casino, Royal Vegas Casino, All Jackpots Casino, Vegas Palms Casino, Euro Palace, Platinum Play Casino, Piggspeak, Red Flush Casino and Wild Jack Casino.
Digimedia Ltd is based at 9 Empire Stadium Street, Gzira, GZR 1300, Malta.
NONE OF THE DIGIMEDIA GROUP CASINO SITES ARE AVAILABLE TO PLAYERS IN THE UK. TRY ONE OF THE ALTERNATIVE CASINOS LISTED BELOW.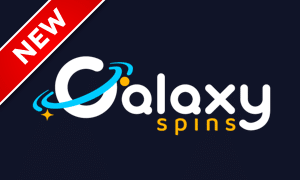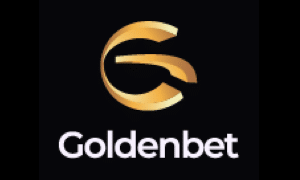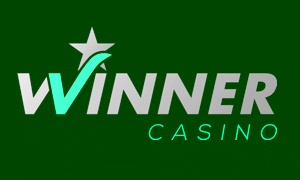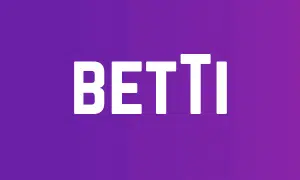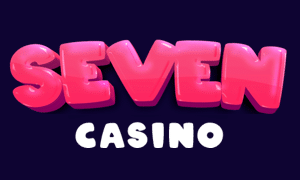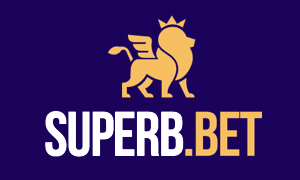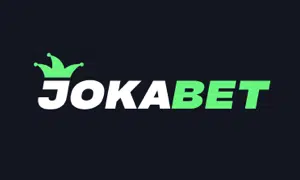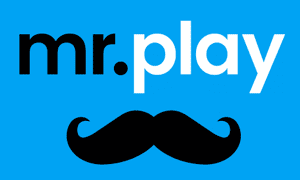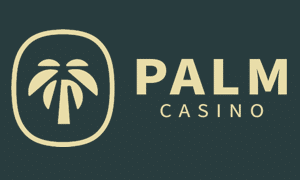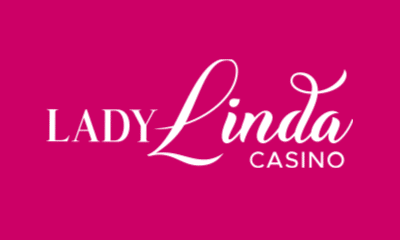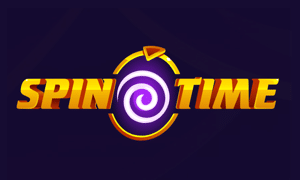 Top Digimedia Limited Casinos 2023
Euro Palace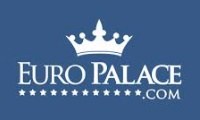 Euro Palace is arguably the most popular of the Digimedia Group casino sites, although measuring such things is difficult given that none of the casino network company's casino sites are available to players in the UK. The popularity of Euro Palace can be at least partially attributed to its longevity. The casino was launched in 2010 and so has been available to players on the European mainland for more than a decade. This is a well-rounded casino site, starting with a reasonable collection of online slots and then expanding into table games, instant win scratch games, and a collection of video poker options. While Euro Palace doesn't work with every casino gaming provider out there – nor does Digimedia Limited – players at Euro Palace have access to slots by Quickspin, Eyecon, NetEnt, and a few more big names. The majority of the casino's live dealer options are provided by Evolution. Transactions with Euro Palace can be conducted in PayPal, Skrill or Neteller as well as standard debit cards, and the site's welcome offer usually involves a relatively generous matched deposit bonus.
Royal Vegas Casino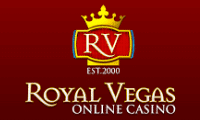 Las Vegas is in Nevada, USA, so it isn't subject to the rule of the British crown. If it were, the famous "Welcome to Las Vegas" sign on the outskirts of the city might look more like the logo of Royal Vegas Casino. Elvis Presley is the only king of Vegas we've ever been aware of, but this regal casino site, with its rich royal theme, would love to take the throne. You tend to know what you're getting when you play at a casino with a Las Vegas-inspired theme, and Royal Vegas Casino doesn't let us down in that regard. However, the range of games at your disposal might. Las Vegas itself is better known for table games than slots, but the selection of table games at Royal Vegas isn't extensive. The site tries to make up for that by providing a long list of online slots, including all-time classics like Starburst and Immortal Romance, sitting alongside more recent titles like the official online slots game of "Game of Thrones." Royal Vegas Casino is a seasoned campaigner, having gone live on the internet in 2000. It's a shame that it's lost access to the UK market after being available for more than twenty years, but that's the way things are. That can only change if the Digimedia Group applies for a UK Gambling Commission licence.
Platinum Play
Platinum Play is another of Digimedia Limited's older casino sites. It's been online since 2004, so it's close to celebrating its 20th anniversary. Perhaps its access to the UK marketplace will have been restored by then. The site is similar to Royal Vegas Casino in that the selection of table games on offer is very limited, but the range of online slots is competitive. We think it's the same range of slots on both sites, although Platinum Play appears to have a stronger focus on big-money jackpot slots like Mega Moolah. Newer slots like EmotiCoins are also available at Platinum Play, so players in Europe get to enjoy plenty of new gaming content at this casino site. The range of promotions available to them tends not to be as impressive as that which can be found at Euro Palace, though, so choosing your favourite Digimedia Group casino comes down to whether you prefer big-time promotions or whether you're more interested in gaming content. It's good to have options, though – we've seen far too many instances of casino networks where every site is almost identical.
7 Sultans Casino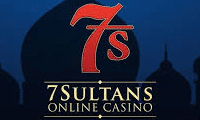 7 Sultans Casino attempts to grab the attention of potential players with a £500 welcome offer, although why the welcome offer is listed in pounds sterling when the casino is off-limits to UK players is a mystery to us. This site has a Middle East theme, as evidenced by its name and the distinctly Arabic patterns that serve as the casino's backdrop. Aside from the eye-catching welcome promotion, the other big offer on the 7 Sultans homepage is access to a site-wide progressive jackpot. The jackpot total is listed in dollars rather than pounds, which indicates that there's some confusion about what the default currency of 7 Sultans is supposed to be but even allowing for the exchange rate, the jackpot total stands at over £20m. This is a casino site for high-rollers. 7 Sultans Casino has the distinction of being even older than Royal Vegas Casino. It launched on the internet in 1999, which would make it one of the very few 20th century online casinos still standing. The site's casino games are provided by NetEnt, Evolution, and Microgaming, so while the range isn't extensive, it covers a lot of the "greatest hits" of the online slots and casino game world.
All Slots Casino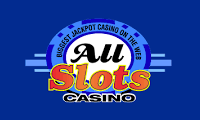 The motto of All Slots Casino is "you could be the next big winner," which is surely also the motto of every other online casino in the world. The site shows it means business by offering a matched deposit bonus that could be worth up to £1500. Again, as we saw with 7 Sultans, the bonus is listed in pounds even though All Slots Casino and the rest of the Digimedia Group sister sites family remains unavailable to UK-based players. All Slots was founded in the year 2000, which makes it younger than 7 Sultans, but not by much. The casino is licenced by the Malta Gaming Authority and is a member of what's described as the "highly respected" Fortune Lounge group of casinos, although the term means little to us. Given that the "about us" section of All Slots Casino claims to be the biggest online slots casino in the world on the grounds that it offers more than seven hundred slots, it might be that the site's owners are prone to more than a little bit of exaggeration. There's also a live casino at All Slots, along with a special section full of games optimised for the mobile format, which is something of a throwback to a bygone online casino age. All Slots Casino looks a little old – but that's only because it is.
About the Digimedia Group
The Digimedia Group, which seems to freely alternate between that name and Digimedia Limited, was incorporated in 1999 and launched the first of its online casino sites that same year. All of the Digimedia sites were once available to us here in the UK, but that's no longer the case and might never be the case again. The casino network company doesn't have a UK Gambling Commission licence, and its sites exclude anyone who has an address in the UK. It might be possible to get around that for some resourceful players, but without a UK licence, we can't recommend any UK-based players play at Digimedia sites in any circumstances. That's not a slight against Digimedia – it's just common sense not to play at a site that isn't covered by UK regulations.
Digimedia might not be open to the UK, but it's open to much of the rest of the world. Its casino sites are available in multiple languages, and the company serves betting and gambling markets across mainland Europe and even further afield in South America. The company itself is Maltese and has been based in Malta ever since the day it was founded.
Digimedia Group's Product Range
Digimedia Limited will tell you that the company is recognised around the world for its success as a casino developer, but this is the same company that claimed that All Slots Casino is the largest online slots website in the world, so we should bear in mind that this is a company prone to hyperbole. Recent years have seen the company streamlining its portfolio. There were once more than twenty online casinos in the Digimedia Limited family. Today, there are only ten. The company has presumably chosen to focus its efforts on the casinos that perform best, which appear to be the casinos that have been around for more than a decade. Most of the sites that Digimedia has closed were younger than the ones they've kept.
Although there are big differences between some of the Digimedia Limited casinos – differences which we've highlighted in the descriptions above – you'll find the same range of core products at each of its sites. Online slots are the most plentiful of the games available at a Digimedia site, but each casino also offers poker and table games, too. They work with a small number of well-known development companies, but they'd like to work with more. The small but perfectly-formed Digimedia Limited website says that the company's current focus is on expansion, with no territory in the world currently considered to be off-limits. We can't help but wonder whether that means a move back to the UK market is on the agenda at some point.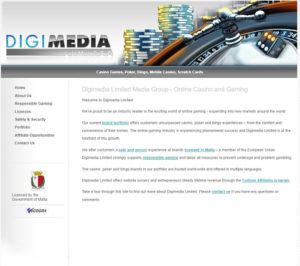 Digimedia In Their Own Words
In the "about us" section of the aforementioned Digimedia Limited website, the company describes itself as a gaming industry leader. That won't come as any surprise if you've been following what we've said about the company's inflated opinion of itself. Rather than talking at length about its casino portfolio (which is curiously absent from the site), Digimedia says that it specialises in "new media marketing" and reaches "niche audiences." It also talks about managing a "strong portfolio of brands" without ever saying what those brands are or even what sector they operate in. All we're told is that they provide an "immersive" gaming experience that's "end to end."
Digimedia Limited believes that its strength lies in the people that it employs. Between those people, the company claims to have unrivalled experience within the industry when it comes to strategic design and implementation as well as customer retention and acquisition. Search engine optimisation is also mentioned, as is systems development. If you didn't know what Digimedia's chosen industry was, you could very easily believe you were reading promotional material from an IT company. It's only within the final few lines of the self-description that Digimedia iterates its support of responsible gaming and transparency, offering a hint that it might be a casino network company after all. The wording of almost everything on the tiny website is vague, and the site itself looks very old. We're unsure whether it's still maintained.
Reviews of all Digimedia Limited Casino Sites
Click the thumbnail image to be taken to our full review of each of the Digimedia Limited casinos.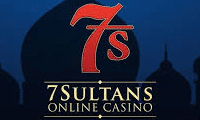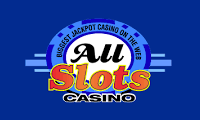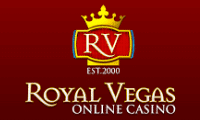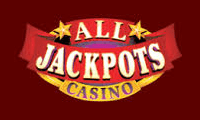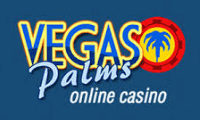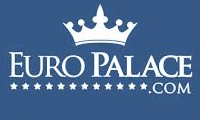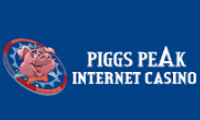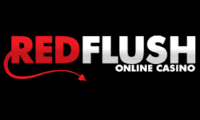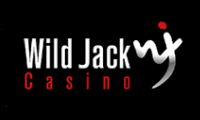 What are players saying about Digimedia Limited casinos?
Here are our condensed / readers digest summaries of recent player reviews of Digimedia Ltd casinos.
10-Jun-2021: Royal Vegas Casino by Steve:
There are a lot of good gaming features for the players to use on this casino, the website is designed very well and the staff offered by the website is also professional. – source: AskGamblers
30-Apr-2020: All Slots Casino by Simon:
It is impossible for me to get help on this casino, I forgot my account password and tried to contact the customer service but no response. – source: AskGamblers
04-Apr-2020: Euro Palace Casino by Marvies:
Amazing services are provided to the players on this casino and the players are guaranteed a good time on this casino, the only issue I had on this casino is its limited number of bonuses. – source: AskGamblers
12-Jun-2019: All Slots Casino by Aussiesa:
The only issue I faced is the long delays on the support service, it is impossible for me to have a quick conversation related my issue. – source: AskGamblers
18-Apr-2019: Platinum Play Casino by Jhon:
I have spent a good time on this casino and everytime it has amazed me with its fantastic services, the players can also get their money as it offers hassle free withdrawals. – source: AskGamblers
14-Feb-2019: Euro Palace Casino by Kevin:
Responsive support, good reward system, generous bonuses, and many more amazing services are available on this casino, the huge selection of games is also appriciated by the players. – source: AskGamblers
14-Feb-2019: Platinum Play Casino by Pdanesi:
I enjoy playing Microgaming games on this online casino, these games offer fair chances for the players to win and the performance on these games is also flawless. – source: AskGamblers
13-Dec-2018: Royal Vegas Casino by Kate:
This casino won't let me withdraw my winnings, I have a total of $300000 on this casino but the keeps asking me for documents which I have sent several times. – source: AskGamblers
12-Jul-2017: WinTingo Casino by Alex:
I had a very bad experience on this casino, as the casino promised me several different houses on my sign up but they did not provided my with any. – source: AskGamblers
07-Jun-2017: WinTingo Casino by Tyler:
I played on this casino a long time ago and I wanted to try it out again but it did not recognized my passwords, the customer support is also not responding which makes me disappointed in this casino. – source: AskGamblers
Full List of Digimedia Group Casino Sites
The following casino sites are online and active with the Digimedia Group as of 2022.
Euro Palace (europalace.com)
Royal Vegas Casino (royalvegascasino.com)
Platinum Play (platinumplaycasino.com)
7 Sultans (7sultanscasino.com)
All Slots Casino (allslotscasino.com)
All Jackpots Casino (alljackpotscasino.com)
Vegas Palms Casino (vegaspalmscasino.com)
Piggs Peak (piggspeak.com)
Red Flush Casino (redflushcasino.com)
Wild Jack Casino (wildjackcasino.com)