Enneagaon Casinos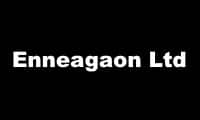 Enneagaon has 2 active online casinos and sister sites include Springbok Casino and Thunderbolt Casino.
Enneagaon Ltd are operated from 51 Heelsumstraat, E-Commerce Park, Salina, Curacao.
Enneagaon Casinos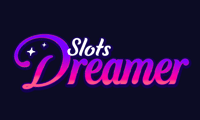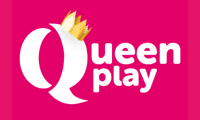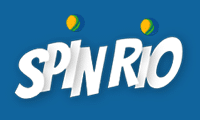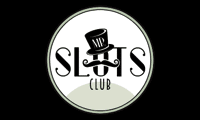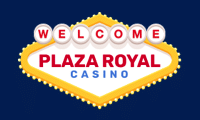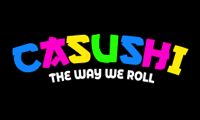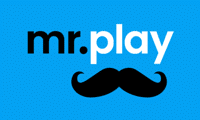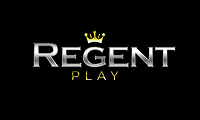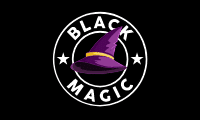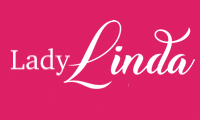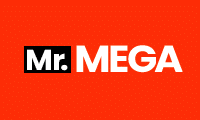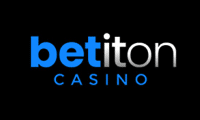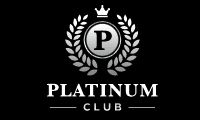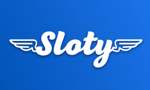 What are players saying about Enneagaon Ltd casinos?
Here are our condensed / readers digest summaries of recent player reviews of Enneagaon Ltd casinos.
19-May-2021: Jackpot Capital Casino by Peter:
I experienced delay in withdrawal on this casino but other than this gaming and promotion services on this casino are good. – source: AskGamblers
28-Mar-2019: Jackpot Capital Casino by Adrin:
The gaming services that are offered on this casino are fair as I played for a long time on this casino, the payouts offered by this casino are also fast and the limit is also good. – source: AskGamblers
23-Jan-2019: Jackpot Capital Casino by Jasper:
Promotions offered on this casino are good and the players also have access to popular games, but the website should allow more than 1 withdrawal per week. – source: AskGamblers
09-Jul-2018: Jackpot Capital Casino by Abby:
Odds offered on this casino are quite bad as I played for almost an year and did not won anything big, the customer service is also mediocre. – source: AskGamblers
01-Mar-2017: Jackpot Capital Casino by Alister:
This website offered me a good time as the verification process was fast and the speed of the withdrawals is also consistent. – source: AskGamblers
17-Jan-2021: Springbok Casino by Frank:
The only issue I faced on this casino is the slow response from the customer service, the players also need wait until the withdrawal is processed to deposit funds. – source: AskGamblers
14-Jan-2021: Springbok Casino by Mary:
Even though I have verified myself on this casino they keeps asking for documents on every withdrawal, every time it takes 3 to 5 days for them to verify. – source: AskGamblers
23-Aug-2020: Springbok Casino by Scott:
Agents on the Live Help service are very rude towards the players which makes it hard for the players to ask for help, the casino should provide professional staff. – source: AskGamblers
26-Feb-2020: Springbok Casino by Clarke:
The website of this casino offers a good time with its fantastic gaming services but it lacks bonuses, the website also need to provide help instantly through the Live Chat. – source: AskGamblers
04-Feb-2020: Springbok Casino by Mikasa:
This casino is a scam as I won a big amount and the casino went offline for me instantly, the staff won't even listen to me. – source: AskGamblers
Enneagaon Casinos 2022
Springbok Casino
If we're to believe the hype on the Springbok Casino website, this is the biggest online casino in South Africa. It's also a casino that could do with an extensive renovation to make it fit for the 2020s. The casino's blog page has entries going all the way back to 2013, which is interesting in itself because that's several months before its parent company was created. The dominant colours at the website are green and yellow – the colours of South Africa's national sports team, with whom the word "Springboks" is also associated. The age of the casino is reflected in the fact that it still has a sub-category for mobile casino games. Modern sites don't distinguish between mobile and desktop because there's no longer any need to.
It's possible to download software from Springbok Casino, but it's just as easy to play them without doing so by hitting the "instant play" tab. Online slots represent the bulk of the casino's offerings, with pride of place given to those slots that offer substantial progressive jackpots. Being an RTG casino means there aren't any live dealer options here, though. Unusually, one of the on-site promotions is a tiny bonus deposit to allow players to try the casino's games before they deposit any of their own money. All of the amounts listed are in Rand, the South African currency, so if you intend to play from the United Kingdom, you'll need to convert your currency and probably keep a calculator handy to work out amounts.
Thunderbolt Online Casino
Thunderbolt Online Casino has an attractive homepage topped off by a strangely realistic-looking pink elephant, but it also has an utterly infuriating design. You can't scroll from the top of the page to the bottom – you have to repeatedly press or click "down" buttons to progress through the menus and information, and there isn't an "up" button. That means that if you want to go back and re-read something, you have to keep pressing "down" until the appropriate part of the website reappears. That alone might put players off, but the promotional section of the casino informs us that Thunderbolt has been popular among South African players ever since its launch in May 2015.
We can pin at least some of that popularity on the casino's cashback offer, which began in September 2015. Thunderbolt Online Casino offers 25% daily cashback on losses, which is high by any standard. It becomes even higher if you're one of the casino's VIP players, reaching an impressive 40% of daily losses at the very top of the tree. A 2020 redesign of the site introduced a new mascot – a chameleon called Thando – and as a result, the casino still looks far better than its sister site despite the impractical design. The extensive list of promotions also helps to make up for the design issues, so if you can bring yourself to overlook those, you'll likely find several good reasons to give Thunderbolt a try. It's also worth checking the "Thunderblog," which is maintained regularly as of the end of 2021 and contains some promotions you won't find on the "promotions" page.
About Enneagaon
Enneagoan Limited, the name of which is sometimes spelt "Enneagon" even on its own websites, is a company that, to most intents and purposes, doesn't exist. Its name appears almost nowhere on the internet. It has an address in fashionable Bloomsbury Square, London, but closer inspection reveals this to be a shared office space. it's essentially an alternative name for a Curacao-based casino network company based in Curacao called Quadgreen NV. Searching for information on the internet about Enneagoan turns up next to nothing – and there isn't much more that can be said about Quadgreen NV either.
From looking at Quadgreen NV's trading history, we can establish that the business was founded in Curacao in April 2014 and is connected to another Curacao-based parent company called eMoore NV. We would normally expect a casino network company based in Curacao to hold a license through the country's gaming authorities, and this might be true of Quadgreen NV, but if so, it isn't listed on any of the company's casino sites. In fact, only one of the two casino brands that the company currently manages acknowledges its connection to Enneagoan Limited and Quadgreen NV at all. This might mean that the casinos operate without any licenses.
Neither Quadgreen NV nor Enneagoan Limited has customer-facing websites or public social media accounts, which leaves us in the dark about the history of the company and any previous casino experience its owners might have.
Springbok Affiliates
The two casino brands that Quadgreen NV currently operates are the Thunderbolt Online Casino and Springbok Casino, both of which are designed for casino players in South Africa. Through the "affiliates" tab on the Springbok Casino site, we know that the company also operates "Springbok Affiliates." The same tab on the Thunderbolt Online Casino website takes you to the appropriate page of the Springbok site, so from this, we deduce that Springbok Casino is the flagship brand in the eyes of those who own it.
The affiliate page was clearly designed a long time ago and offers precious little information about the people who operate the scheme other than the detail that Quadgreen NV's casinos run on the RTG platform. The platform is limited and means that players miss out on slots and other casino games made by some of the bigger names in the industry. The second eye-catching detail is that the affiliate scheme and the casino brands it works with have a "South Africa only" focus. The South Africa focus is obvious from the name, but the casino is available in numerous other territories, including the United Kingdom, so the "only" part isn't entirely accurate. Most casino affiliate program pages have a long list of testimonies attached to them, and Springbok affiliates doesn't disappoint on that front. By all accounts, this is a good affiliate scheme to work with.
The "Frequently Asked Questions" area of the website answers more than twenty questions, but "who are you" and "what's your background in the casino industry" aren't among them. Enneagoan Limited and Quadgreen NV are companies that would seemingly prefer to be evaluated on their casinos, so let's look at them.
Most Enneagaon Casinos
Full list of Enneagaon Casinos 2022
Springbok Casino (springbokcasino.co.za)
Thunderbolt Casino (thunderboltcasino.com)