Hollycorn N.V. Casinos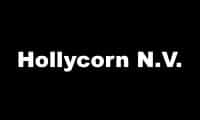 The Hollycorn N.V. casinos include Casino Rocket, Abo Casino, Stay Casino, Golden Crown Casino, Bilucky, Supra Play, Lime Win, BlueLeo, North Casino and WildCoins.
Hollycorn N.V. is based at Hendriklaan 8, Willemstad, Curacao.
NONE OF THE HOLLYCORN N.V. CASINOS ARE AVAILABLE IN THE UK. CHOOSE ANOTHER CASINO FROM THE LIST BELOW. 
Similar to Hollycorn N.V. Casinos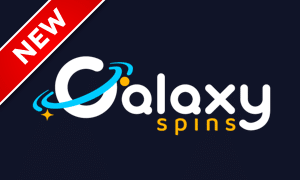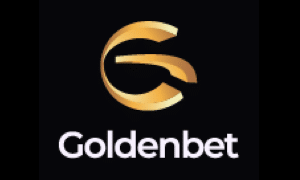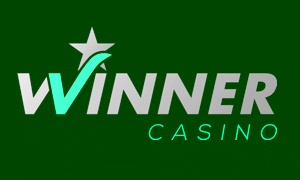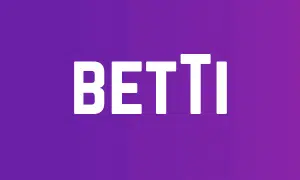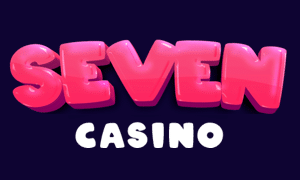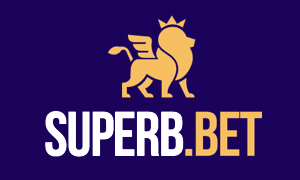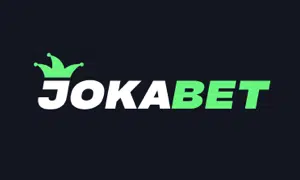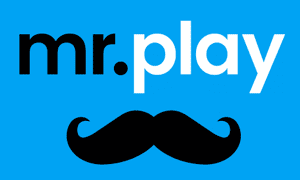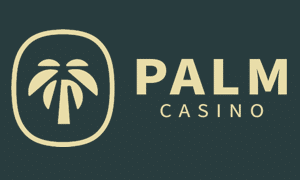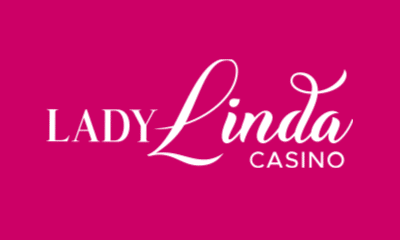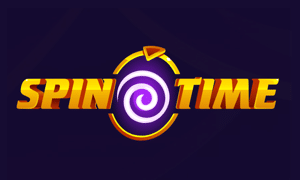 Top Hollycorn N.V. Casinos 2023
All of the Hollycorn N.V. casino sites operate according to the terms and conditions of a licence that the company holds with authorities in Curacao, which is where the company is based. The issue with that is the Curacao licence is weak. The regulator has a bad track record when it comes to complaint resolution and has shown itself to be reluctant to take any action whatsoever against rogue casino operators. Hollycorn N.V. might not be a rogue operator, but holding a licence with authorities in Curacao isn't a guarantee of safety, security or fair play. UK players are blocked from accessing Hollycorn N.V. casinos in any event, but we'd advise against playing at them even if they weren't.
The best way for UK players to stay safe is to play only at casinos covered by a UK Gambling Commission licence. Hollycorn N.V. does not hold a UK licence. 
Abo Casino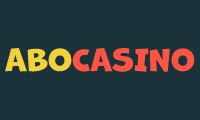 We're not sure why this casino site is called "Abo Casino." We hope that "Abo" isn't short for "aborigine," as that's widely viewed as a derogatory term for the indigenous people of Australia. Given that the casino is aimed mostly at Australian players, it's a poor choice. Concerns about the name aside, Abo Casino is still a relative newcomer to the family of Hollycorn N.V. casino sites after launching in February 2021. It markets itself as a modern casino, with a dynamic welcome offer divided across the first four deposits made by new players. The offer may not be as generous as it seems at first, though, as it comes with a wagering requirement of x40 against all bonus funds. That's on the high side and makes it difficult for the funds ever to be withdrawn. Abo Casino also offers a VIP reward program, so players that settle at the site and stick around have an opportunity to enhance the promotions and perks they receive by progressing up the VP ladder. The casino works with a reasonable range of providers, including big hitters like Microgaming and Yggdrasil, so the casino isn't short of popular slots. Customer support is also one of Abo Casino's strong points, with 24/7 availability and a telephone number for those who prefer to talk through their issues rather than type.
Casino Rocket
Casino Rocket is a year older than Abo Casino, having been founded in 2020. It's a "Bitcoin casino," meaning that players can make deposits using the world's most popular cryptocurrency and can also make withdrawals the same way. It's a sign of how quickly things are progressing with both online casinos and cryptocurrency acceptance that while accepting Bitcoin might have been a fairly unique policy in 2020, it's fairly standard across Curacao-based casinos today. Among players, Rocket Casino is known for offering a different promotion on each day of the week. Most of these promotions have names like "Planetary Booster," matching the outer space theme of the casino site. Rocket Casino is attractive, hosts games from several of the iGaming industry's best providers, and offers 24/7 customer support. That's a lot of entries in the "pros" column, none of which can outweigh the presence of "Curacao licence" in the "cons" column. Anyone who plays at the site and tries to take advantage of its bonus promotions should be aware that bonus funds are subject to an x45 wagering requirement across the board, which is significantly higher than the average across the industry and represents a material banner between players and the funds they wish to withdraw.
Golden Crown Casino
Golden Crown is another Hollycorn N.V. casino site that was launched in 2020 but represents a step down in quality compared to the two Hollycorn casinos we've looked at thus far. Our first reason for saying that is the poor level of customer service available at Golden Crown Casino. We know that Hollycorn N.V. can provide 24/7 customer care because it does so at both Rocket Casino and Abo Casino, but players at Golden Crown Casino are stuck with e-mail support only. Taking that into account, Golden Crown Casino is probably only of interest to those who exclusively use cryptocurrency when playing online casino games. This casino likes to think of itself as a crypto specialist, offering crypto-specific promotions like weekly matched deposits available only to Bitcoin users. If you're not a crypto user and you want to play at a Hollycorn N.V. casino, you'd be better served by choosing one of the other casinos in the family. You're likely to find a better range of promotions, a better quality of customer support and, if we're being brutally honest, a better-looking casino site. Aside from its other shortcomings, Golden Crown Casino looks a little dated and ugly.
Stay Casino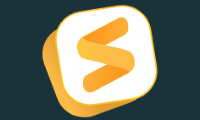 Sadly, Stay Casino doesn't have sister sites called Sit Casino, Fetch Casino or Roll Over Casino. However, what it does have going for it is an enormous collection of more than 2600 casino games. There are so many games at Stay Casino that there's barely any room for anything else, which might be why Hollycorn N.V. has gone with a very basic design for the site and its layout. It's a mostly black-and-yellow design built using minimalist principles. Look closely, though, and you'll see that Stay Casino comes with an elaborate welcome promotion that offers rewards for each of a new player's first five deposits. Wagering requirements are still quite high at x40, so our usual concerns about bonuses with Hollycorn N.V. still apply here. Where Stay Casino lets itself down is with the standard of customer care that it provides. Live chat is only available for limited hours. Outside those hours, the only way of getting in touch with the casino is through email, and there's no guarantee about how long you might be left waiting for a response. It's possible that VIP members of Stay Casino might receive a better standard of care, but we believe that adequate customer care ought to be a right rather than a perk.
North Casino
North Casino, which comes with a vaguely nautical theme, makes a promise that you won't find replicated at any of the other Hollycorn N.V. casino sites. The promise is that no matter which withdrawal method you prefer to use, you'll always receive your money within 48 hours of making a request. There are some casinos out there that handle transactions much faster, but there are also a lot that do things much slower. That's about as good as the news about North Casino gets. The real headline with this casino is that if you opt into bonuses, whether that be the welcome promotions or any of the ongoing bonus offers, you'll find that your funds are subject to an x60 wagering restriction. That falls into the "unreasonably high" bracket and, in real terms, means you're unlikely ever to receive your bonus money in your bank account. There's also a smaller portfolio of providers serving North Casino than you'll find with other Hollycorn casinos. We've mentioned Microgaming and Yggdrasil as being among the providers working with the other casino sites – here, the best-known provider is Playson. Perhaps the best fact to sum up North Casino is this – to qualify for the lowest rung of the casino's VIP tier, players need to rack up a spend of £10,000. That's fine for high rollers, but if you're a casual player, you're unlikely to be rewarded for your time or money at North Casino.
About Hollycorn N.V.
The story of Hollycorn N.V. is a familiar one to anybody who knows anything about casino network companies that set up their headquarters in Curacao. By that, we mean that the company has no website or social media channels and keeps a very low profile. Hollycorn N.V. holds a licence with Antillephone N.V., which gives the company a veneer of respectability, but most iGaming professionals believe the Curacao licence to be worthless. Antillephone N.V. almost never takes regulatory action of any kind against any provider and has a dreadful complaint resolution record. The impression one gets of Antillephone N.V. from a distance is that the regulator gives licenses to anybody who wants one and does nothing to enforce the terms of those licences. That largely means that Curacao-based casino network companies can do what they like – including treating customers unfairly. That isn't us saying that Hollycorn N.V. does anything untoward, but the company does itself no favours by not obtaining licences with more respectable authorities.
Being Curacao-based, Hollycorn N.V. isn't required to publish any statements, accounts, or details. That makes it hard to verify any facts about the company, but we do know that it was incorporated in July 2017. We believe it operates on a white-label basis (making use of the SoftSwiss platform), which partially explains how it's been able to launch so many casino sites in such a comparatively short space of time. Whenever there's no verifiable information about a casino network company to work with, we look to the model used by Dun & Bradstreet for assistance. They believe that only three people work directly for Hollycorn N.V and that the company made a little over £350,000 in revenue during the past financial year. We think that both figures are too low, but there's no way to be sure. What's clear is that Hollycorn N.V. isn't a major operation nor a big hitter in the iGaming world, but then that's true of virtually every casino network company that sets up shop in Curacao.
Treading On Toes in Australia
We noted further up that page that a few of the Hollycorn N.V. casino sites – especially Abo Casino – are targetted at players in Australia. The problem is they shouldn't be. The Curacao iGaming licence – for good reason – isn't a global licence. It doesn't allow casinos to target players wherever they are. That's why the casinos are blocked in the UK. To offer casino services to players in the United Kingdom, casino network companies are required to have a UK Gambling Commission licence. Anyone who tries to reach UK customers without holding such a licence is breaking the law. Laws in Australia aren't quite as stringent, but the Australian government certainly doesn't appreciate casino network companies targeting players there without permission and without paying heed to the law of the land.
In May 2022, the Australian Communications and Media Authority – which is a division of the Australian government – issued a formal warning to Hollycorn N.V. The warning was sent to the Managing Director of Allyant Group B.V., who is listed as the Statutory Director of Hollycorn N.V. That gives us a little insight into the structure of Hollycorn N.V., although trying to find information about Allyant Group B.V. is just as fruitless a task as trying to get information on Hollycorn. In the text of the warning, the ACMA informed Hollycorn N.V. that they'd contravened subsection 15(2A) of Australia's Interactive Gambling Act 2001. The subsection states that persons or entities must not provide interactive gambling services that have specific links for Australian customers. The ACMA investigated Hollycorn N.V. in September 2021 and found that both Stay Casino and Golden Crown Casino were in violation of the Act. Curiously, there was no mention of Abo Casino despite Abo Casino being clearly the most Australian-oriented of all the Hollycorn N.V. casinos. No enforcement action was mentioned in the warning, which might be because it would be extremely difficult for the Australian government to take direct action against a private company based in Curacao, but this could be the first step towards Hollycorn N.V. casinos having their URLs barred in Australia. We'll have to wait and see.
Hollycorn N.V. Casino Reviews
The purpose of this page is to give an overview of Hollycorn N.V. and its casino operations. If you'd like to find out more about any of the individual casinos that this company operates, you can do so by accessing our dedicated reviews. Each of them is available by clicking the relevant thumbnail below. We remind you again that these casinos are not available to UK players.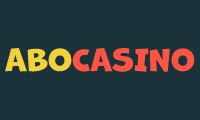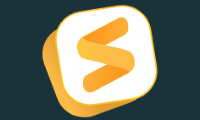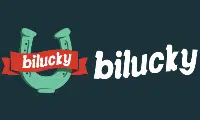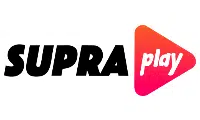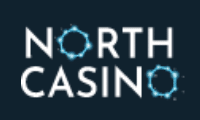 Full List of Hollycorn Casinos 2023
Active Hollycorn N.V. Casinos
Abo Casino (abocasino.com)
Casino Rocket (casinorocket.com)
Golden Crown Casino (goldencrowncasino.com)
Stay Casino (staycasino.com)
North Casino (northcasino.com)
BlueLeo Casino (blueleo.com)
Bilucky (bilucky.com)
Supraplay (supraplay.com)
Lime Win (limewin.com)
Wild Coins (wildcoins.io)