Nichola Aitken Betting Sites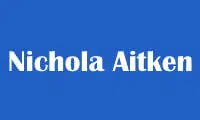 Nichola Aitken, also known as Regency Racing and Regency Betting Group, is a sports betting company with four active sites. The Nichola Aitken sites are Bet Reg, Regency Racing, Telegram Betting, and Telephone Betting. 
Nichola Aitken is based at Glenvernie Mews, Bluebell Wood, Stirling Road, Torwood, Larbet, FK5 4ZQ.
Nichola Aitken Casinos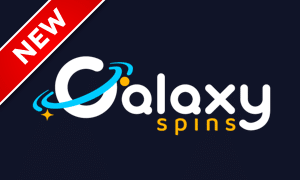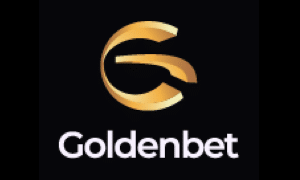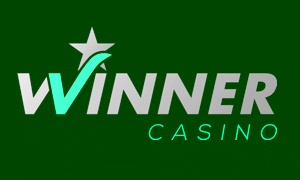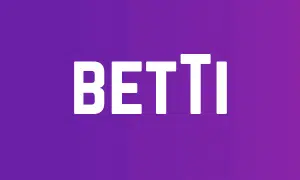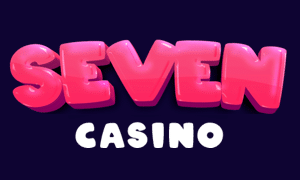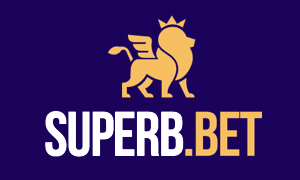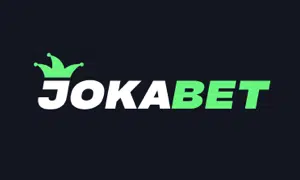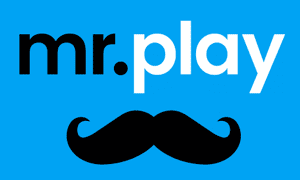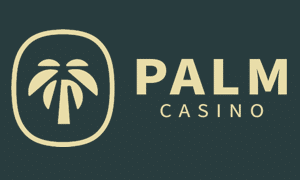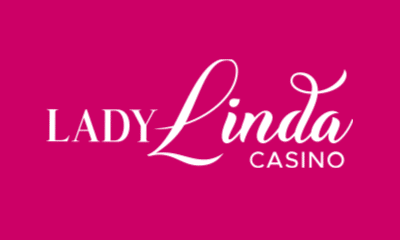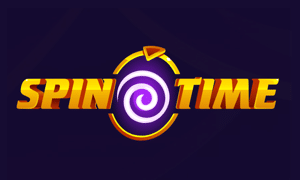 All Nichola Aitken Betting Sites 2023
Telephone Betting
Telephone Betting has been available as a Nichola Aitken or Regency Racing sports betting brand for more than thirty years. It started life as a horse racing phone betting service, and, for the main part, it still is. More sports have been added to the list in recent years, but the majority of the customers who come here do so for sports betting and nothing else. Those customers tend to be a little old-school because Telephone Betting – as the name implies – is a telephone betting service that's managed to find a way to keep trading in the age of the internet. Its commitment to the old way of handling bets is admirable, even if we do feel that it's rapidly approaching the end of its viability as a business model. The one step that Telephone Betting has taken into the 21st century is the addition of an app, which replicates many of the features of the website while simultaneously allowing you to take shortcuts through the otherwise-cumbersome betting process. This definitely isn't the fastest or most convenient way to bet on sports, but the site does offer a more comprehensive range of horse races and special events to bet on than almost anybody else. You can also place bets through Telegram if you're a user of that particular direct messaging service. Same day withdrawals are the company's standard, and access to the Irish lottery is also provided.
Regency Racing Casino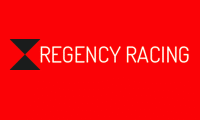 Regency Racing Casino is one of many online casinos by Nichola Aitken, which specialises in sports betting and has a unique telephone betting function. The main focus of this online casino is horse racing, offering some great promotions and odds on particular horse racing events. That being said, this casino does stretch to major football events and all the sports too. Some of the special offers at Regency Racing include Free Bets when you make your first deposit as a new customer and a "Refer a Friend" option to receive extra bets. The overall design of this sports betting casino is very basic, with no mobile app available. One of the unique features to this website is the safe gambling hub, where users can access lots of customer support and helpful information. This sports betting website is suitable for those with a particular interest in horse racing, Formula One races and other race events.
Bet Reg Casino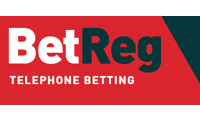 Bet Reg Casino is a telephone betting specialist site by Nichola Aitken, which allows flexibility between desktop and mobile devices when betting on major sporting events. This casino uses a unique form of betting known as telephone betting, in which you call the hotline to make your bets – a more traditional but in some cases preferred form of betting on sports. Some of the exciting and enticing promotions offered here include free bets, cashback and enhanced odds across certain events. Overall, the website is very easy to use in terms of making deposits, accessing your account and placing bets. The best way to access this casino is through the mobile app, which is where the telephone betting features really come to life. This casino covers many different aspects of sports – including football, horse racing and all the sports. As well as sports betting you can also access various other giving features including the Irish lottery and general online slots.
Telegram Betting
Telegram Betting features the use of the classical style of sports betting, telephone betting via a hotline. A favoured method by Nichola Aitken, this concept takes us back to basics for a more authentic in-house betting style. Although this old-fashioned message is not for everyone, this particular casino offers a slightly more modernised version of hotline betting through the use of a mobile phone app. All you need to do is download the app from the Apple or Google App Stores, open an account, place your first deposit to unlock the bonus offers and start betting on your favourite sporting events. If you are looking for promotions, this casino can offer some great deals including a 5% cashback offer on monthly losses. Other promotional offers include free bets, best odds guaranteed and other sports betting enhancements. This is one of the few casinos by this company which includes its own mobile app, which makes it one of the more popular choices. Across this casino, you can bet on the likes of football, horse races, F1 racing and other major sporting events. With a clean design and accessible features, it is easy to navigate through the website and mobile app for Telegram Betting, making it a great choice for many players.
About Nichola Aitken
Nichola Aitken is a UK based online casino owner with four active online casinos – including Bet Reg, Regency Racing and Telephone Betting. This company specialises mainly in sports betting, bringing you some of the best promotional offers and odds available across the market. Although these are not the most popular and established online casinos, you can still bet on some of the biggest and even smallest sporting events across the globe. Although a UK based company, this company also owns various international casinos. If sports betting is your type of gambling, you will particularly enjoy the eight different casinos which fall under this company. That being said, these casinos go beyond just sports betting and also offer online slots and all the casino games too.
Nichola Aitken Casinos are fully licensed under the UK Gambling Association, following all laws and legislations to be a reliable and respectable group of casinos. Essentially, this means that these casinos and all websites owned by this company are reliable and not a scam website. As well as this, safe gambling measures are in place to ensure players are betting responsibly and keeping their use of the casinos fun. These include restrictions on your deposit amounts, limited access and other personalised settings to keep you in control. Some of their casinos work with Be Gamble Aware and other organisations to ensure customer support is available.
All of the casinos which fall under the Nichola Aitken name include a very similar aesthetic and design, offering very similar things across all websites. One thing which is consistent across all of the websites includes the ability to bet on a variety of sports events. Depending on which casino you access, a range of sporting options will be available – including NBA, NFL, football tournaments, basketball and more. The odds and promotions vary between the websites but you can expect to see the likes of free bets, enhanced odds and even cashback offers. As far as sports betting casinos go, these options do offer fairly competitive features.
Whilst many of the casinos under Nichola Aitken specialise in sports betting, you can also enjoy online slots and other casino games – but this is not in abundance. You can still find limited casino games and online slots across these websites, but overall they are overpowered by sports betting. This company works with some of the more advanced technological developments which allow for some mobile compatibility across selected casinos. One unique aspect of this company is the use of telephone betting, which has been around for many years and offers a slightly more traditional style of sports betting when compared to new casinos. If you are looking for a back to basics approach to sports betting with the inclusion of some modern features, you should try out this range of casinos.
Nichola Aitken Regulatory Issues
Each of the betting websites on the Nichola Aitken (or Regency Racing) network contains a message on its homepage informing would-be players that telephone betting is safer than online betting. We don't know how the company has arrived at that opinion, but if it were one hundred per cent safe to bet over the phone, we would expect the company's record with the UK Gambling Commission to be spotless. Unfortunately, it isn't.
In September 2021, the UK Gambling Commission found that Nichola Aitken (trading as Regency Racing) had breached a condition attached to its ancillary remote operating licence. The specific condition was that the company may only generate an annual gross gambling yield of less than £550,000. For breaking this condition, the company was fined £12,000. Furthermore, the company was issued with an additional financial penalty, and a further warning after the Commission found that the company had breached various conditions relating to anti-money laundering requirements, combating problem gambling, interacting with customers, self-exclusion, complaints and disputes, and general and regulatory returns. For these failings, the company was issued a warning in accordance with the Gambling Act of 2005 and fined a further £25,000.
What are players saying about Nichola Aitken betting sites?
These reviews have recently been written by players who've played bets with Nichola Aitken or the Regency Betting Group and wanted to share their experiences with other players. We've edited their comments for brevity and clarity.
13-Mar-2022 Regency Racing review by Stephen:
They're not what they advertise themselves to be, their customer service is very poor. The same day withdrawals they offer don't exist, it takes two days to process them. I've sent about ten bet requests to them and they've only accepted one of them. – source: Trustpilot
13-Mar-2022 Regency Racing review by "Back From":
Their emails are false advertising. The prices on them are made up. I got a price confirmed with them once and then they changed their minds on it after I made a deposit. Withdrawals are slow and none of their staff has any customer service skills. – source: Trustpilot
24-Oct-2021 Regency Racing review by Lee:
Avoid this company. They change the odds after they've already quoted them to you and they don't like having to pay out. Scam artists. – source: Trustpilot
28-Apr-2021 Regency Racing review by Natalie:
Regency Racing is a fantastic company with excellent service. They're far better than the big sports betting chains. – source: Trustpilot
16-Jan-2021 Regency Racing review by Adrian:
I've been with this phone betting service for about eight weeks and I'm happy with them. They're pleasant to speak to over the phone and payouts are reasonably fast. They can be a bit picky with payment methods but apart from that, I've got no issues. – source: Trustpilot
Full list of Nichola Aitken Betting Sites 2023
Active Nichola Aitken (t/a Regency Racing) Betting Sites
Bet Reg (betreg.co.uk)
Regency Racing (regencyracing.co.uk)
Telegram Betting (telegrambetting.co.uk)
Telephone Betting (telephonebetting.co.uk)
The only inactive Nichola Aitken betting site, by which we mean a site that was once active on this casino network but has since closed, is WhatsApp Betting (whatsappbetting.co.uk).