Betti
Betti (betti.com) is operated by Sefiarray B.V, which is based in Curacao.
Sites like Betti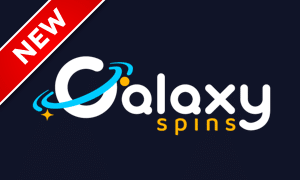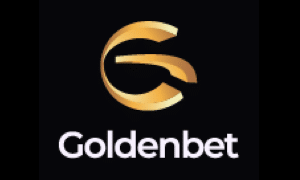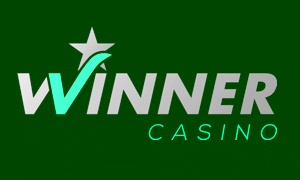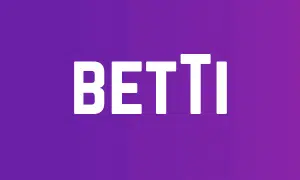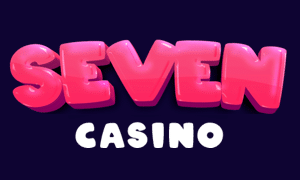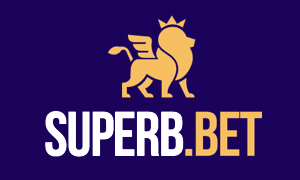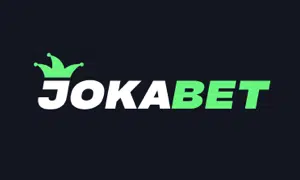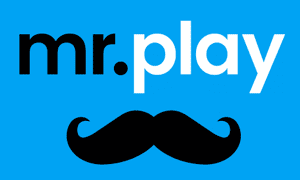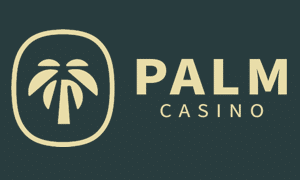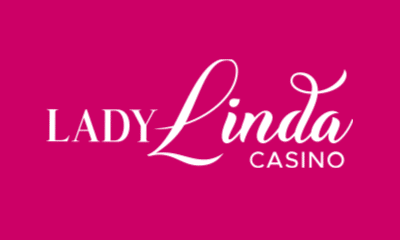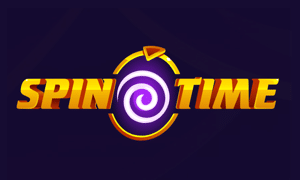 Betti Sister Sites
BETTI IS NOT COVERED BY A UK GAMBLING COMMISSION LICENCE.
It's a lot harder to identify the sister sites of a Curacao-based casino than it is to identify the sister sites of a casino that's registered with the UK Gambling Commission. All you need to do in that instance is check the UKGC's register. No such register exists for casinos registered in Curacao, and in a lot of cases, casino operators don't even put their names or details on the casinos they create. That's why we can't be one hundred per cent confident that there aren't any Betti sister sites. However, we're as confident as we can be that no such sites exist.
No other casinos come up when looking for Sefiarray B.V. by name. There's no mention of other iGaming brands on the Betti Affiliates page, which specifically states that it covers only one brand – that brand being Betti. All the evidence suggests that there are no Betti sister sites, so we have nothing to show you here. It's entirely possible that Sefiarray B.V. will create and launch some Betti sister sites in the future, in which case you'll see them listed here. In the meantime, try one of the casinos we've listed above. You can think of them as alternative Betti sister sites. Below, you'll find our detailed review of Betti itself, plus reviews from players.
Betti Review 2023
There are two things you ought to know about Betti before we go any further. The first is that despite billing itself as Betti Sportsbook & Casino, there's no sportsbook at Betti. That seems like a curious oversight, so we suspect it's down to a recent change at the casino. The second is that Betti isn't covered by a UK Gambling Commission licence. The best advice for UK-based players is to play only at casinos and betting sites that are covered by a UKGC licence because you're better protected that way. We know that plenty of you are risk-averse, though, so as long as you're going into it with your eyes open, let's take a closer look at Betti.
Betti Welcome Promotions
The welcome promotion at Betti sounds nice and simple. It's a one hundred per cent matched first deposit with a cap of £100, so if you deposit £100 when you join the case, you'll play with £200. Once the bonus has been granted, players have seven days to clear the wagering requirements before it's declared void. The wagering requirements on the Betti.com welcome bonus are set at x40. That's a little higher than the average you'll find at most UK-facing casinos, but not so much so that it's egregious.
Ongoing Promotions
The welcome promotion at Betti is nice, but it's not exactly what you'd call "enormous." The ongoing promotions at the casino do their best to make up for that. One of them is called "Instant Karma" – a phrase that's usually associated with instance justice coming for those who do foul deeds – but instant karma works a little differently at Betti. At any time, "instant karma" might trigger and deliver an instant cash prize of between £5 and £1000. It could happen after literally any bet, and if it does, there are no wagering requirements to deal with. It's real cash, and it can be withdrawn as such.
The biggest and most substantial reward scheme at Betti is the "Karma Shop." This is, in both form and function, far more like a traditional casino loyalty reward program. The more playing and spending that players at Betti.com do, the more "Karma Coins" they earn. These coins can be exchanged for casino bonuses or physical goods in the Betti Karma Shop. At the bottom end of the scale, players can get ten free spins on specific slots for two hundred coins. If you'd rather store up your coins to get some Apple Airpods, the price is twenty-five thousand coins. The same price applies to Apple watches. You can even get special "Roulette Watches" from the store, but you'll need half a million coins to do so. Accumulating those is likely to take you a while.
Betti Pros and Cons
Pros:
Betti has a structured loyalty scheme to reward players who choose to stick around at the casino and spend a lot of money there. The variety of perks and prizes means that there should be something available for every player, no matter what their budget is.
Instant withdrawals can be obtained from Betti.com so long as you're able to work with the limited range of options that the casino provides.
Cons:
We know we sound like a broken record, but Betti doesn't have a UK Gambling Commission licence. That doesn't mean that the casino can't be trusted, but it does mean that UK-based players that play at the site don't have the same protections they'd enjoy at a UKGC-approved casino.
Aspects of Betti are in need of attention from the casino's design team. There are repeated references to the Betti Sportsbook on the homepage and elsewhere on the casino website, but the sportsbook is no longer available.
Top Games at Betti
Having dispensed with its sportsbook (despite references to the contrary), the games at Betti are divided between live casino games and slots. There are more than 1200 of them at the time of writing, drawn from nearly thirty different providers. These were the top attractions at Betti.com when we visited the casino to write this review.
Instant Roulette: The game listed first on the Betti homepage is entitled simply "Instant Roulette" and is one of the casino's many live dealer games. There's nothing special or unusual about the game – it's the same version of roulette you've doubtless played a thousand times or more in other places – but at Betti, it seems to attract a lot of the casino's high rollers. Perhaps that has something to do with the fact that there's a maximum allowable wager of £2000 per spin.
Gates of Olympus: This is one of the best-known slot games from Pragmatic Play and takes players on an adventure steeped in ancient Greek mythology. Celebrated for its stunning graphics and dynamic gameplay, it offers an RTP of approximately 96.5%, and it falls into the high-volatility category, making it a solid choice for risk-friendly players seeking big wins. Its feature-rich environment includes multipliers and free spins, adding layers of intrigue to every spin. Given its wide appeal and the promise of high rewards, it's highly likely you've already heard of Gates of Olympus and may even have taken it for a spin yourself in the past. If so, you're one of millions.
Bonanza: Bonanza Megaways, made by the skilled hands of Big Time Gaming, is a slots game renowned for revolutionising the entire online casino scene. With its mining-themed design and a whopping 117,649 ways to win, the game offers an RTP of around 96% and high volatility, promising intense and potentially lucrative gameplay. Its groundbreaking Megaways mechanic, combined with solid visuals, engaging sound effects, and features like free spins and limitless multipliers, makes it a favourite among seasoned and new players worldwide. While Megaways slots are everywhere these days, Bonanza is the template – and many players would say it's still never been bettered.
Withdrawal Processing and Support
Getting money into Betti.com is really easy – virtually every payment method you can think of is supported. Getting it out again is altogether more difficult. For some reason, Betti permits debit card deposits but doesn't support debit card withdrawals. That leaves players only three options for withdrawals – bank transfers, MiFinity e-wallets, or selected cryptocurrencies. There are no fees for any of the approved withdrawal methods. Bank transfers will take between one and three business days to complete, but cryptocurrency and MiFinity withdrawals are instant. We're unclear on why there's no support for withdrawals to any other e-wallet.
Customer Support and Licensing
The only customer support option at Betti Casino is live chat. There's no telephone number nor a listed email address. We believe that live chat is provided on a 24-hour basis. In terms of licensing, Betti.com is covered by Master Licence 8048/JAZ, issued by Antillephone N.V. in Curacao. Due to multiple instances of the regulator failing to resolve or even investigate complaints, the licence isn't regarded as a strong one. Regardless, it's better than having no licence at all.
Betti – The Verdict
Betti appears to be a casino that takes good care of its players in terms of ongoing rewards and perks and has a large selection of casino games and slots drawn from good providers. It could be a little more flexible with the withdrawal methods it supports, though, and if it wants to make a splash in the UK, it's eventually going to have to acquire a UK Gambling Commission licence.
What are players saying about Betti?
Here are our condensed / readers digest summaries of recent player reviews of Betti.
10-Jun-2023 by April:
I asked for my first withdrawal from Betti on Wednesday morning and had the money by Saturday morning. It wasn't fast, but I got it. I was worried about the delay, but I found the customer support staff very friendly and helpful. – source: TrustPilot
05-Jun-2023 by Colin:
If you withdraw over the weekend, you'll get your money on Monday morning. They pay out. They did take a fee off me, though, which is a bit sneaky. – source: TrustPilot
27-May-2023 by DJ:
I haven't got off to the best start with Betti.com. It took several attempts to get my account verified, and even then, all my withdrawals go into a "pending" state before they're sent to me. Given how long it takes, I doubt I'll play at the casino again.  source: TrustPilot
26-May-2023 by Michelle:
I'd like to give Betti zero stars if Trustpilot would let me. There aren't any bonuses here at all. It's total rubbish, so I've excluded myself from it. – source: TrustPilot
18-May-2023 by Sofi:
Betti is the best non-GamStop casino out there. I've regretted registering with GamStop ever since I did so six months ago, so finding Betti has been great for me. It has proper games and works with the same providers you'll find in UK-licensed casinos. Customer service isn't always fantastic, but my withdrawals always come through eventually, and I'm happy with it. – source: TrustPilot
15-May-2023 by Emily:
Don't play at Betti; it has shocking customer service. The points system is just a scam to make you deposit more money – the bonus doesn't even work most of the time. – source: TrustPilot
10-May-2023 by Joshua:
I'm not sure what the people writing negative reviews are on about. Betti.com has a massive selection of games, lets you buy bonuses, provides you with live chat, and has a decent verification process. I really can't fault it. The negative reviewers should try getting verified before they play instead of trying to do it later and then moaning about it. – source: TrustPilot
05-May-2023 by Danny:
I'm not giving Betti five stars because its customer service isn't great, but I'm happy to give it four stars. It can be trusted to pay out, I just need to think about whether or not I want to play here again because the wait for withdrawals is quite long. – source: TrustPilot
04-May-2023 by Mr Junior:
Betti is a scam. Don't make deposits at this casino. I tried to make two deposits about a month ago, neither of which ever credited my account even though they left my bank account. I spoke with several customer service agents and sent several emails, but nothing was done about it. – source: TrustPilot
02-May-2023 by Lenny:
The negative reviews on here are all true. It's a pile of rubbish. The bonuses are awful and the payout rate is poor. Avoid Betti, and avoid any Betti sister sites you come across. – source: TrustPilot