Big Wins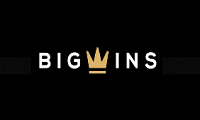 Big Wins sister sites include Magic Win, Love Casino, Superb Bet, Golden Lion, Winner Casino, Spicy Jackpots and more.
Big Wins (bigwins.bet) is operated by Mad Entritanment DS DV, which is based in Curacao.

Sites like Big Wins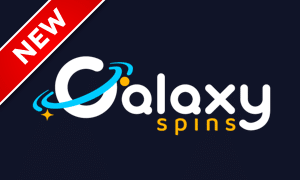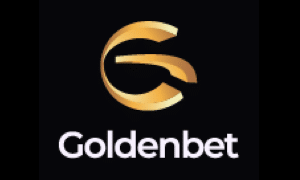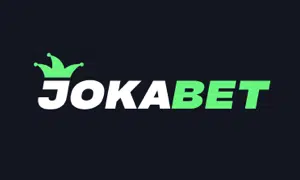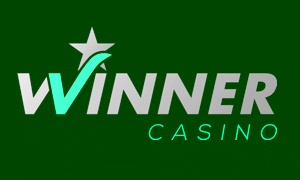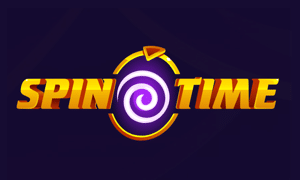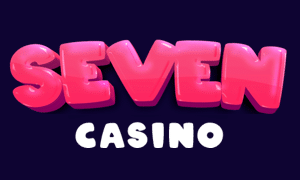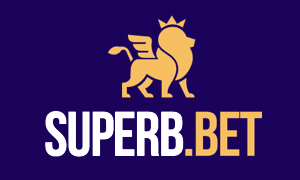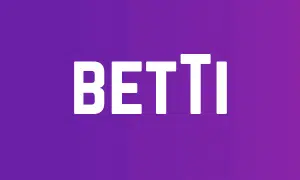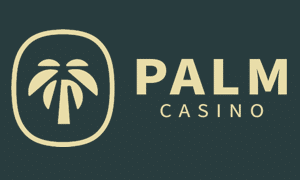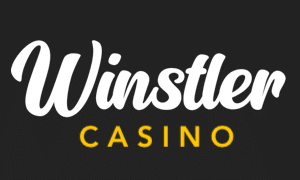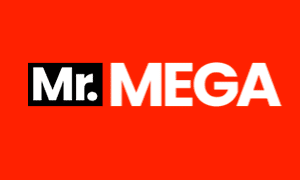 Big Wins Sister Sites
BIG WINS IS NOT COVERED BY A UK GAMBLING COMMISSION LICENCE.
Managed by the oddly-named Mad Entritanment DS DV, the Big Wins sister sites are part of a large casino network headquartered in Curacao and also have ties to a Greek company. Acquiring accurate and comprehensive information about such Curacao-based entities can be a difficult task. While efforts have been made to compile a detailed list of Big Wins sister sites, it might not be exhaustive.
Typically, casinos operating from Curacao don't hold licences from the UK Gambling Commission. Although this doesn't immediately signal that these platforms are high-risk, it does imply that extra caution should be exercised. In the event of disputes or issues, players will find they have considerably fewer legal protections compared to playing on a UKGC-regulated platform. With this in mind, let's delve into the standout sister sites of Big Wins.
Superb Bet
Superb Bet positions itself as a premier destination for bettors, with a particularly strong emphasis on sports betting. Though other Big Wins sister sites may offer sports betting alongside their casino offerings, Superb Bet takes this focus to the next level. That said, the casino aspect of Superb Bet hasn't been sidelined; a generous welcome bonus of up to £1000 is up for grabs for new members. However, when it comes to visual design, Superb Bet falls somewhat short. Unlike the engaging or even whimsical themes found at many other Big Wins sister sites, the aesthetic at Superb Bet could be described as rather uninspiring. This is a pity, especially given that the platform's range of offerings is fairly solid. Overall, while it's a reliable choice for betting, it may not be the most inspiring option within this particular network of casinos.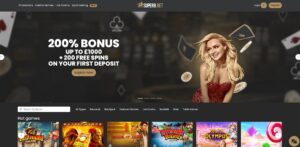 Magic Win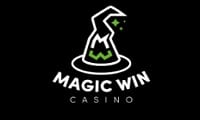 Magic Win is the member of the Big Wins sister sites family where Halloween isn't just an October celebration – it's a party that lasts all year round. The witch hat logo of Magic Win is rather distinctive and sets the tone for the casino nicely. The aesthetic is kept up on every page of the site, with spooky imagery and some nice nods to Halloween-style celebrations in other parts of the world, like the Day of the Dead in Mexico. None of this would mean anything if Magic Win couldn't back up its good looks with good content, so we're happy to say that the £6000 welcome promotion at the casino is better than you'll get from nearly any of the other Big Wins sister sites. The cherry on the top of the cake is that sports betting has recently been added to Magic Win, thus rounding out its offerings and making it one of the most complete options on the Mad Entritanment platform.
Ocean Breeze Casino
Ocean Breeze Casino unmistakably carries the design hallmarks typical of Big Wins sister sites, a uniformity that stems from their parent company, Mad Entritanment. Although some might consider template-based designs to be somewhat generic, Mad Entritanment's versions are strikingly aesthetically pleasing. This is particularly notable when compared to several UKGC-licensed casinos, which can sometimes fall flat on the visual front when they're put together with templates. Nevertheless, the consistency in design across Big Wins sister sites could render the user experience a bit monotonous if you're navigating through all of the options one at a time. However, what Ocean Breeze Casino lacks in design innovation, it makes up for in its promotional perks. The casino's sizeable welcome bonus, which could go up to £6,000 for players who maximise their initial deposits, is particularly enticing. While the casino may not be a trailblazer in the online gaming world, its promotional offerings are compelling enough to attract attention.
Spicy Jackpots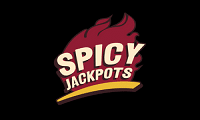 If you were to take only a passing glance at it, Spicy Jackpots seems to blend in seamlessly with the other Big Wins sister sites. However, upon a more meticulous examination, the platform reveals itself to be distinct and multi-faceted. While several Big Wins sister sites feature sportsbooks, Spicy Jackpots raises the bar. The platform's focus on sports betting is unmistakable, with its homepage's biggest banner spotlighting English football sensation Declan Rice. This not only underscores the emphasis on football betting but also sets the site apart as uniquely oriented towards it. Yet, it would be a mistake to think that sports betting is the sole focus here; Spicy Jackpots also caters to slots enthusiasts with an extensive and exciting slots section. The homepage even features a dedicated segment that keeps players updated on forthcoming tournaments, which often come with substantial prize pools that encourage continued patronage. In terms of versatility among Big Wins sister sites, Spicy Jackpots could arguably be considered the most comprehensive.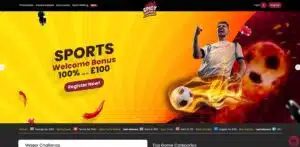 Love Casino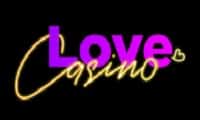 Themes in the iGaming industry can sometimes feel repetitive, with certain motifs like Irish luck appearing ad nauseam across platforms. Love Casino, however, breaks the mold with its unique romantic theme. Visually, it's a stand-out among the Big Wins sister sites, capturing your attention with a fresh and engaging aesthetic. But Love Casino isn't just about surface-level appeal; it backs up its striking visuals with some substantial offerings. The welcome promotion at Love Casino is nothing short of staggering, with a total potential value of £10,000. Such a massive incentive is one of the largest we've come across in the industry. Granted, the wagering requirements do temper the excitement somewhat, but they don't entirely negate the value of this generous offer. The one area where Love Casino diverges from many of its Big Wins sister sites is the absence of a sportsbook. This platform is devoted to slots and live casino experiences, making it a sub-optimal choice for those seeking sports betting opportunities. However, if slots and live casino games are your focus, Love Casino could very well be the best choice among the Big Wins sister sites.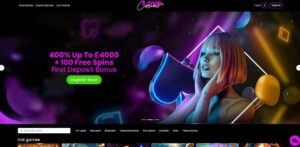 Big Wins Review 2023
The first casino a new operator launches is literally make or break for the company behind it. If all goes well, it can open the door for an entire network of casino and iGaming sites, potentially attracting thousands of customers. If things go badly, it'll likely be the only iGaming site the operator ever comes up with. Big Wins is, as we've mentioned above, the first casino site from Mad Entritanment DS DV. It's since led to a spate of new casinos from the operator, so what went so right that so many follow-ups came in such short succession? Let's review it and find out.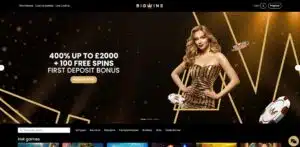 Big Wins Welcome Promotions
The welcome promotion at Big Wins sounds almost too good to be true. In some ways, it is. While it's technically possible to extract £5000 in bonus cash from Big Wins as a new player, you'll have to stick with the casino for quite a while and spend a considerable amount of cash.
The very first deposit a new player makes at Big Wins is met with a 400% deposit match, subject to a maximum of £2000. One hundred free spins on one of the top Big Wins slots are thrown in as part of the deal. That's followed by a similar promotion on second deposits, which are matched at 200% up to £1000, and come with another one hundred spins. On deposit three, new players get a 100% matched deposit up to £500 plus – you guessed it – another one hundred free spins.
The welcome promotion doesn't end there. Fourth deposits are matched at 100% up to £500 again, and the same offer applies to deposits five and six. A further package of one hundred free spins accompanies all of those deposits. The free spins are assigned to a different slots game on each occasion, thus allowing players to get a sense of the scope and scale of the Big Wins games portfolio.
There are, as you might expect, strings attached to these promotions. For each instalment of the bonus, the minimum acceptable qualifying deposit is £20. All bonus funds are subject to a wagering requirement of x50. While it's far from the highest wagering requirement we've ever seen, it's still considerably higher than the industry average of x35.
Ongoing Promotions
Having put so much thought, effort and value into its welcome promotion, it appears Big Wins has decided to lift and coast. There aren't, as of the time of writing, any other promotions available at the casino. Big Wins doesn't have any loyalty programmes or VIP packages. Once those six deposits have been made and the attached bonuses have been used, that's all you get.
Big Wins Pros and Cons
Pros:
The combined value of the welcome promotion at Big Wins is absolutely massive. You're unlikely to see a welcome bonus with such a high maximum value at many UKGC-registered casinos.
Big Wins promises never to keep players waiting longer than 48 hours for a withdrawal to be processed and offers deposit and withdrawal support for cryptocurrencies if players so desire.
Cons:
Big Wins doesn't have the benefit of a UK Gambling Commission licence, which means that UK-based players play here at their own risk. We'll talk more about the casino's licence a little further down this page.
As generous as the casino's welcome promotion is in terms of maximum value, the associated wagering requirements of x50 for all bonus funds are higher than we'd like them to be.
Top Games at Big Wins
Big Wins has the look of a glamorous VIP casino thanks to the quality of the splash banner graphics on its homepage, but it's actually fairly simple when it comes to the games it offers and how it lays them out. There are only two iGaming categories at Big Wins; "Casino Games" and "Live Casino." Slots take priority on the casino's homepage, many of which come with attractive animated thumbnails to draw attention. Here are the top three slots at Big Wins.
Big Bass Bonanza: There won't be many readers surprised to see Big Bass Bonanza listed here. It's one of the world's most popular online slots and has held that position almost ever since Reel Kingdom released it in late 2020. The idea of using fishing metaphors or a fishing theme for a slots game isn't new, but Reel Kingdom appears to have perfected the art. When you manage to land a cash fish and a fisherman symbol at the same time to reel in the money, you'll instantly begin to see the appeal. Several Big Bass Bonanza sequels have been released, but plenty of players still prefer the original.
Rainbow Ryan: The Irish theme is an even less original choice than the fishing theme when it comes to making slots games, but this particular Irish-themed slots game comes from Yggdrasil. You can generally rely on the Scandinavian provider to put a twist on the games it creates, and Rainbow Ryan is no exception. As it turns out, Rainbow Ryan is quite the rock star. The production values on this slot are exceptionally high, and the bonus features make it possible for all six reels to sync together for enormous payouts. The maximum jackpot in Rainbow Ryan is x5100 against your stake.
Pearl Lagoon: Peal Lagoon is a veteran slots game now, having been online since 2012. That means you shouldn't expect it to look as pretty as a more modern creation – but it remains popular here for a reason. Like most Play'n Go slots, Pearl Lagoon combines high volatility with below-average RTP, but the provider's many fans never appear to be overly concerned about that. It's a basic under-the-sea-themed slots game, with multipliers and a free spins feature to help spice things up a little .
Withdrawal Processing and Support
Helpfully, Big Wins has a banking page. Not enough online casinos include banking pages, and we're always appreciative of those which do. There are four approved withdrawal methods at Big Wins; bank transfers, Bitcoin, other crypto payments via Coinspaid or Expay. The first three methods have an upper limit of £5000 per transaction, but Expay has a lower cap of £2000. There are no fees for withdrawals, and the estimated processing timeline is between 24 and 48 hours for all methods. That unfortunately means that instant withdrawals aren't possible at Big Wins.
Customer Support and Licensing
If you want or need to get in touch with the support team at Big Wins, there's a live chat link in the bottom-right corner of every page of the casino's website. Our understanding is that live chat is available on a 24/7 basis. If you'd rather not use live chat for any reason, the alternative is to email [email protected].
Big Wins is covered by Master Licence 34389464EU, granted by the government of Curacao. The same licence will cover all of the Big Wins sister sites should any appear in the future. The licence isn't held in high esteem, as there have been numerous reports of authorities in Curacao being either unwilling or unable to resolve complaints or intervene in cases where players have been mistreated by casinos based in the territory. However, having a licence of any kind is better than not having an operating licence at all.
Big Wins – The Verdict
If Big Wins was covered by a UKGC licence, it would be a perfectly adequate casino site. It has plenty of slots and games to offer, and it has an enormous welcome promotion to roll out the red carpet to new players. The counterpoints are that withdrawal options are fairly limited, wagering requirements are too high, and the casino doesn't have the all-important UKGC licence. We're unable to recommend casinos that don't have that licence, but we're aware that plenty of players are happy to step outside the safety zone and play at non-UKGC-regulated casinos anyway. If you're one of them, you'll probably find that Big Wins is as good as any.